Not made in heaven
Marriages in Nepal have never been about two people starting a life together on equal terms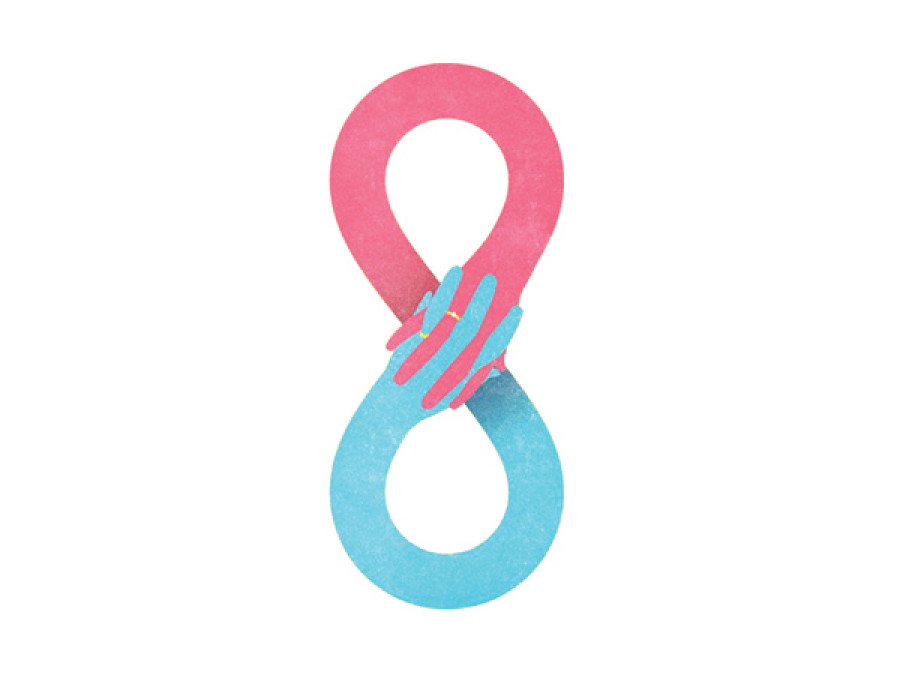 bookmark
Published at : September 13, 2015
Updated at : September 13, 2015 08:36
When my maternal grandmother was 15, she married my grandfather and moved from Gaur, Rautahat to live with him in Kathmandu. They have been together for the last 57 years. As children, my mother would always leave me and my brother at my grandmother's place whenever she had some work. So I have many fond memories with her. And as she is always proud of my achievements we continue to share a very close bond.
The last time when I went to visit her, I told her that my article was published on the newspaper. She was very happy to hear that. Then I told her it was a piece on the freedom to marry the person we choose—if a man wants to marry another man or if a woman wants to marry another woman they should be allowed to do so. After I said that, I was certain that she would object to such an argument. And as expected, she told me that it would be very difficult for such marriages to work out. I wanted to know why she felt that way: was it because it would not be not be biologically possible for the partners to produce children? Or was it because it was against our cultural and religious norms?
To my surprise she said that it was neither. She explained that if men were to marry men and women were to marry women then there will be no hierarchy. "How would a marriage survive without hierarchy? When both partners are of same sex then who will be the one to compromise?" she asked.
Unequal beginnings
My grandmother and I are 44 years apart. And our lives are as different as can be. At the age when she left her parents' house and came to live with a total stranger after marriage, I was completing my school. At the age when she delivered her first child, I was leaving the country for my under graduate studies. And at the age when she had already given birth to four children, I am roaming around the country and taking up different kinds of jobs.
No wonder, my grandmother's reply left me speechless. But perhaps marriage is one of those things that could take much longer than 44 years to change. The institution of marriage and the repurcussions of marriage have largely remained the same. Marriage has always been a hierarchial institution in Nepal.
It is never about two people starting a life together as equals in our society. The very foundation of marriage is unequal and it remains so throughout one's life. In the name of culture and traditions we still practice rituals which not only make the relationship of a man and a woman unequal, but relegate a woman to a far inferior position behind that of a man. The ritual of Kanyadan during Hindu marriages where the old parents of a girl are supposed to wash the feet of a much younger boy so that they can handover their daughter to him is not just regressive but also oppressive. The custom of daughters leaving their parents' house whereas sons bring in new brides to their housemakes make us raise our daughters in such a way that they will be able to easily adapt to living with strangers on their terms and conditions. The very next day of marriage the home one grew up in becomes a girl's 'maita'. Daughters are given dowry whereas sons always own the property.
Changing the system
Perhaps, my grandmother is right. If the structure of our society is to remain the same, then there is very little use of advocating for the equal rights and equal treatment of daughters and sons. If we are not going to change such problematic rituals and customs then it would indeed be better we raise our daughters in such way that they learn how to compromise throughout their lives.
Yet, changing this system into one where men and women are equal partners in the real sense would not only be beneficial for women but also for men and for society at large. The birth of daughters would then be celebrated by society and infanticides would reduce. The craving for sons would also be reduced and expectant mothers could enjoy their pregnancy. Both brothers and sisters would have the same kind of claim and rights in their parents' home and would both be expected to look after them when they grow old. The idea of both men and women as bread winners of the family would take the pressure off men's shoulders to earn for everyone in the family. Sharing household chores and childrearing would also make partners much closer to each other. And instead of making the girl's family members wash the boy's feet in marriages, couples would take each others' hands promise to be friends for life. Perhaps then, when my grandmother asks me who will be the one compromising I would be able to say, "Both."
Acharya is pursuing a Masters in Gender Studies
---
---