Celebrate veganism with VegFest 2022 at Utpala Cafe
Presented by Sneha's Care, VegFest 2022 is a vegan food festival happening today at Utpala Cafe, Boudha.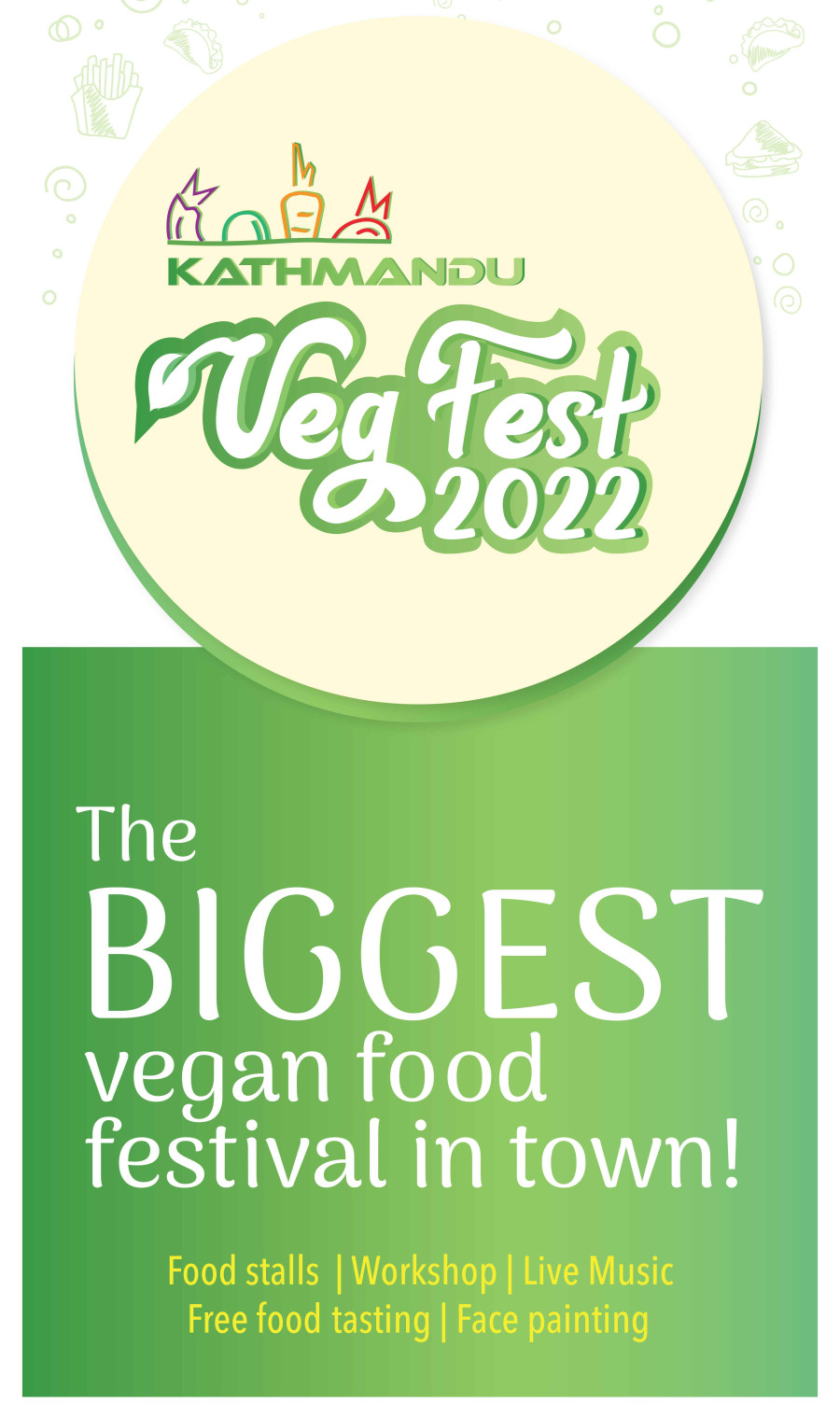 bookmark
Published at : December 17, 2022
Updated at : December 17, 2022 09:47
Kathmandu
In collaboration with Utpala Cafe, Sneha's Care is presenting VegFest 2022 to "promote plant-based alternatives to meat and dairy products along with a vegan and compassionate lifestyle".
The event is supported by Help Animals India, a US-based grant-giving agency, and VegFund, another grant-giving agency that empowers vegan activists worldwide by funding and supporting outreach activities.
Apart from food stalls, the festival will also have free food tasting of various vegan items and live music. The fest will also have a workshop to educate people on the importance of veganism and how to prepare vegan food. The workshop will be conducted by the winners of the Local Vegan Food Presentation, which was held earlier this year.
On the same day, 'Maa Ka Dudh', an Indian documentary based on animal cruelty, will be shown at Utpala Cafe. Likewise, an act based on a vegan context will be played by US-based artist Tim Reyso and his team.
"We want to make people aware that there is the option of choosing cruelty-free food products. Going vegan does only good, be it to the environment, health, or animals", says Deepak Bohara, managing director of Utpala Enterprises Pvt Ltd.
What: VegFest 2022
Where: Utpala Cafe, Boudha
When: Saturday, December 17, 10am to 5pm
Contact: 9801102710
---