Five sustainable and thoughtful gift ideas
In a market flooded with mass-produced goods, here are a few gift ideas that are thoughtful and sustainable.

Post File Photos
bookmark
Published at : March 18, 2020
Updated at : March 18, 2020 07:55
Kathmandu
Deciding on a gift for someone can be a difficult task, especially when the market is flooded with mass-produced products that are not thoughtful and often harmful to the environment and to you. Gifts should show people how much you care, and depending on a supermarket to find a gift is not the greatest of ideas. So, if you're short on ideas, here are 5 great ones.
Sustainable self-care products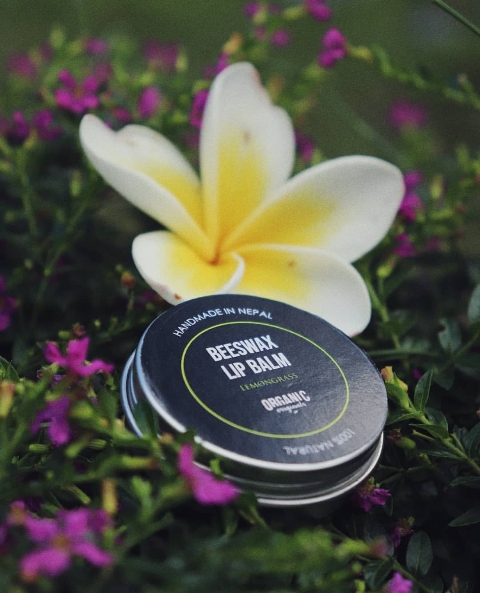 Photo Courtesy: Organic Originals
There is absolutely nothing wrong with indulging in bodily products, particularly when you're in need of some body care. Mass-produced self-care products dominate the market, but there is also a growing market of sustainable and natural products in Nepal, and these products can be a great eco-friendly gift idea.
From natural lip balms, shampoo bars, conditioners, body mists, bamboo toothbrushes to essential oils, stores like Naturo Earth, APR1L, and Organic Originals Nepal are a few places that offer where you can buy or place your orders of sustainable self-care products. These products are not only useful but will help in making your loved ones look well-groomed and polished.
Who doesn't love clothes that make you look different from the rest of the crowd? While vintage fashion hasn't received much attention in Nepal, it is slowly finding admirers who are willing to buy it, instead of fast-fashion clothes.
These clothes will not only make your friends and family look chic, but it will also provide them with an opportunity to have aesthetically pleasing and well-tailored clothing in their closets. My Aama Wore That and Lagom are a few stores that can cater your need for vintage clothes, where you can find great stuff for a price range of Rs900 to Rs15,000.
Instagrammable eco-friendly home decor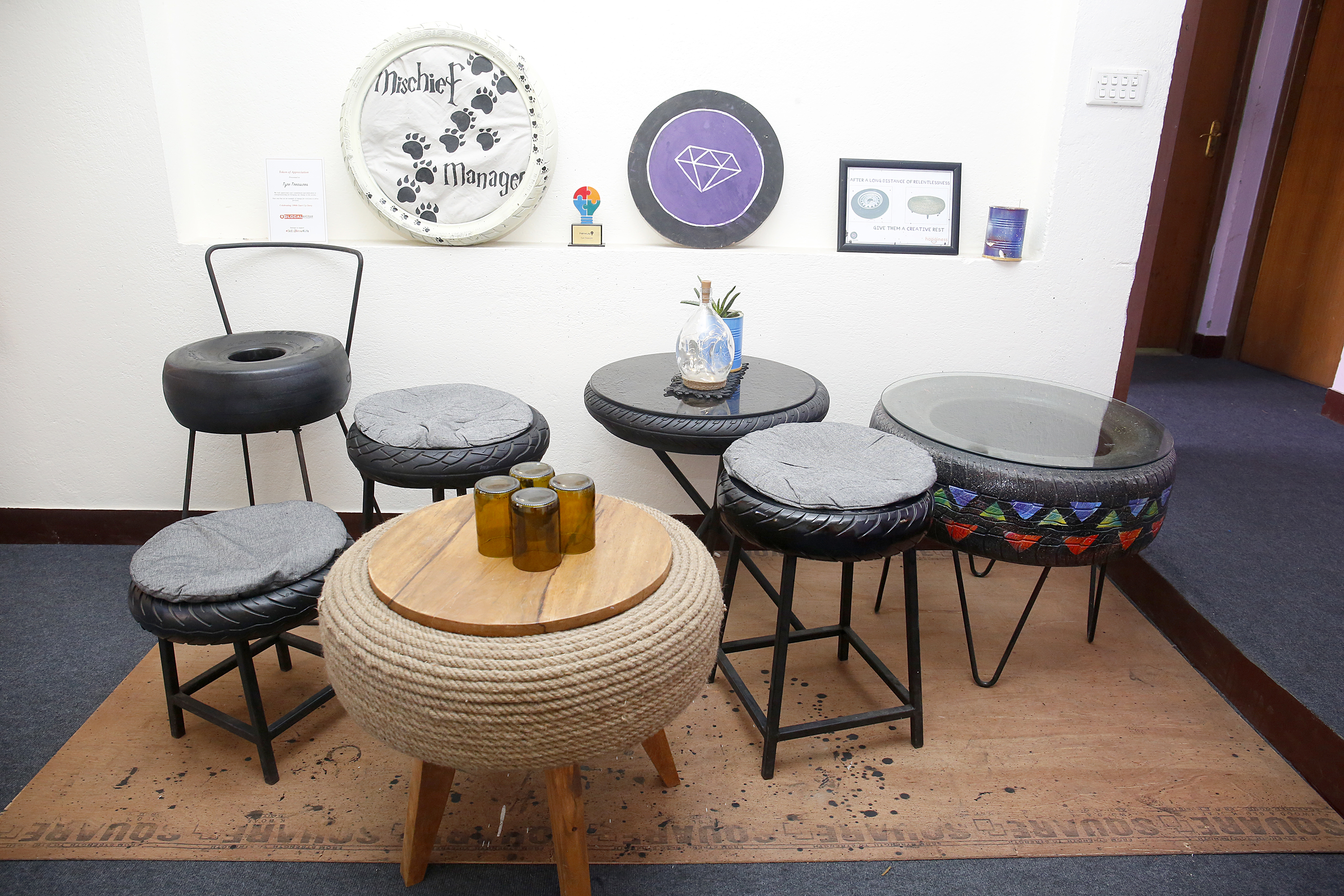 Post File Photos
Home is where you are most comfortable. So, why shy away from making your cosy den look anything less than amazing? And if your friends or family are into adorning their house, then buying them eco-friendly home furniture is a genius idea.
Tyre Treasures and Dhaasoo are a couple of places where you can buy recycled furniture and home decor like bottle lamps, tyre seats, table mats, key holders, and so on. This stuff is eco-friendly and will also help in making your friend's abode look picture-perfect for Instagram.
You can also gift indoor potted plants like pothos, burro's tail and succulents from the Plant Shop and I Am The Gardener, which can make your friend's room look even more vibrant.
Sustainable travel kits for your globetrotter friends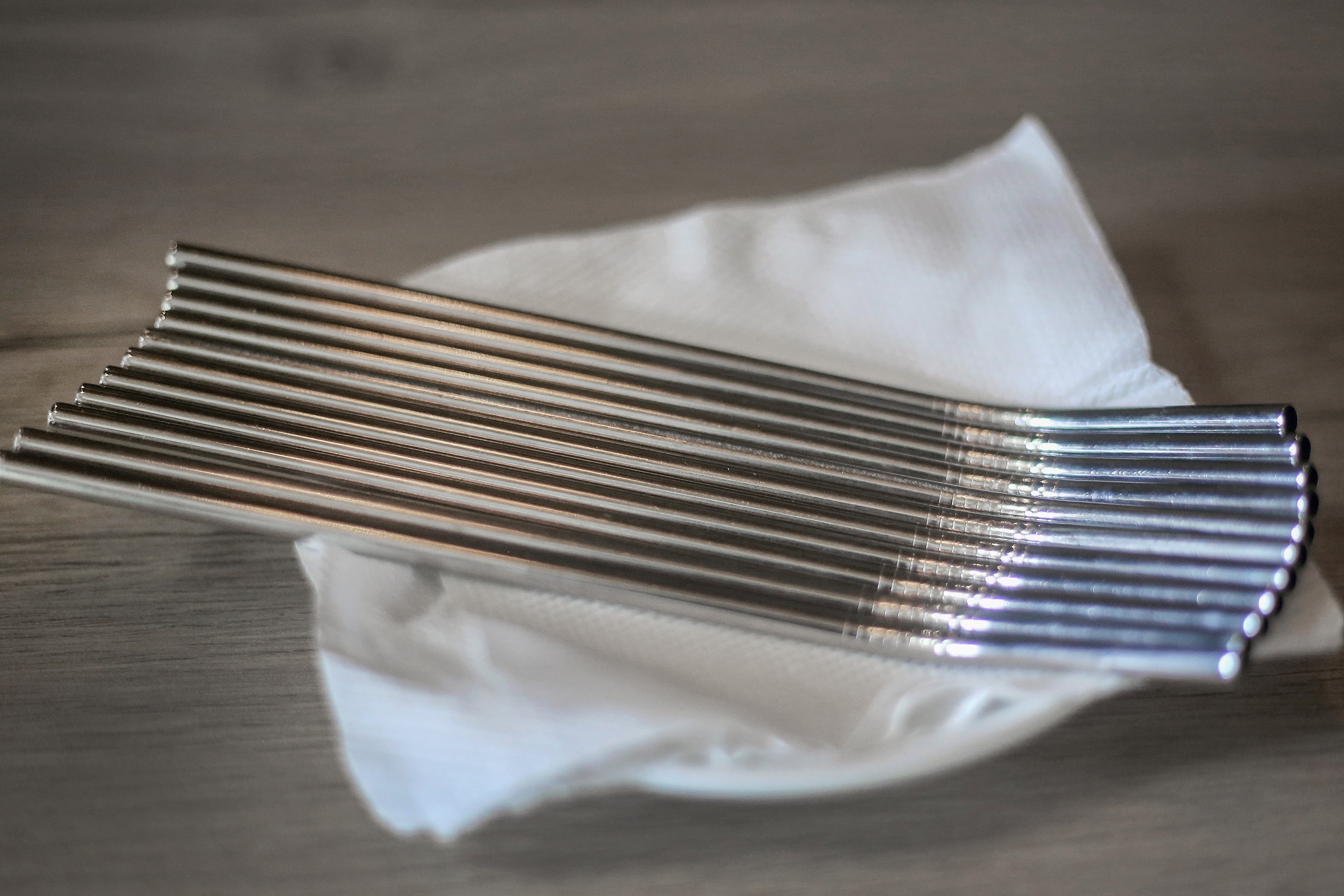 Post File Photos
If you have a friend who lives to travel, then travel kits are of great use. From metal cutlery to bamboo and metal straws, reusable bottles, and even a simple tote bag, such products will not only help your friends make conscious environmental choices when travelling but will be of great use in their travel journey as well. Bamboo Straws Nepal and Last Straw Nepal have great metal and bamboo straws.
At Bamboo Straws, one straw costs around Rs 120 up to Rs 180; whereas a metal straw at Last Straw costs around Rs 130-150 each. For fancy and visually appealing tote bags, you can pick up such from Danfe and Studio Sarcastic Nepal.
Eco-friendly stationery items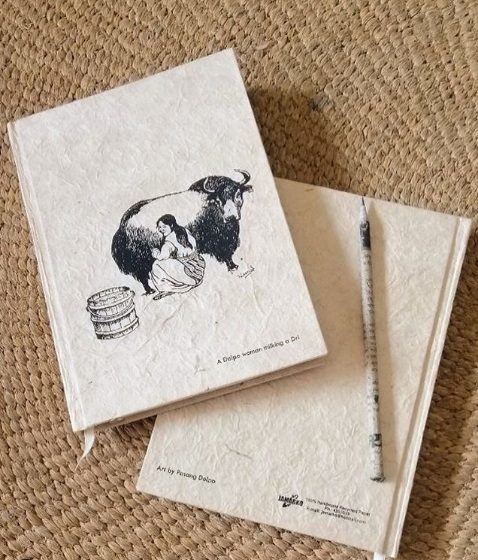 Photo Courtesy: Jamarko Nepal
While gifting notebooks is not a new idea, it can be quick and a thoughtful gift—especially if it is a good-looking book. Jamarko Nepal, since its founding years, has been using recycled paper in the making of their products, and their handmade notebooks can be a great addition in your friend's desk or working space, when they have to note down something important. They also offer upcycled pencils, which you can buy in bulk for your friends, which can be used for multiple purposes.
---