Two killed in oxygen cylinder explosion in Lalitpur
The blast occurred when workers were refilling oxygen cylinders at the plant in Patan Industrial Area.

Anish Regmi/TKP
bookmark
Published at : April 21, 2022
Updated at : April 22, 2022 07:48
Kathmandu
At least two people died after an oxygen cylinder exploded during refilling at the Sagarmatha Oxygen Plant in Lalitpur on Thursday morning.

According to police reports, two Indian citizens died in the incident.
Indian national Brij Mahato, 45, died on the spot while Raj Kumar Mahato, 25, the other man from India, died in course of treatment, according to the Metropolitan Police Range, Lalitpur.
The deceased were residents of Ratanopurwa in West Champaram, Bihar.
Ramesh Adhikari, 43, of Parsa; Anjana Poudel, 20, of Okhaldhunga; Gangaraj Sharma, 49, of Kathmandu; and Durga Puri, 36; Sudip Timalsina, 19; and Ishwar Bajgain, 22, of Lalitpur were among the injured. They were discharged from hospital later as they had sustained only minor injuries, according to police.
"They were taken to Patan and B&B hospitals for treatment," said Senior Superintendent Yagya Binod Pokhrel, the chief of the Lalitpur Police Range.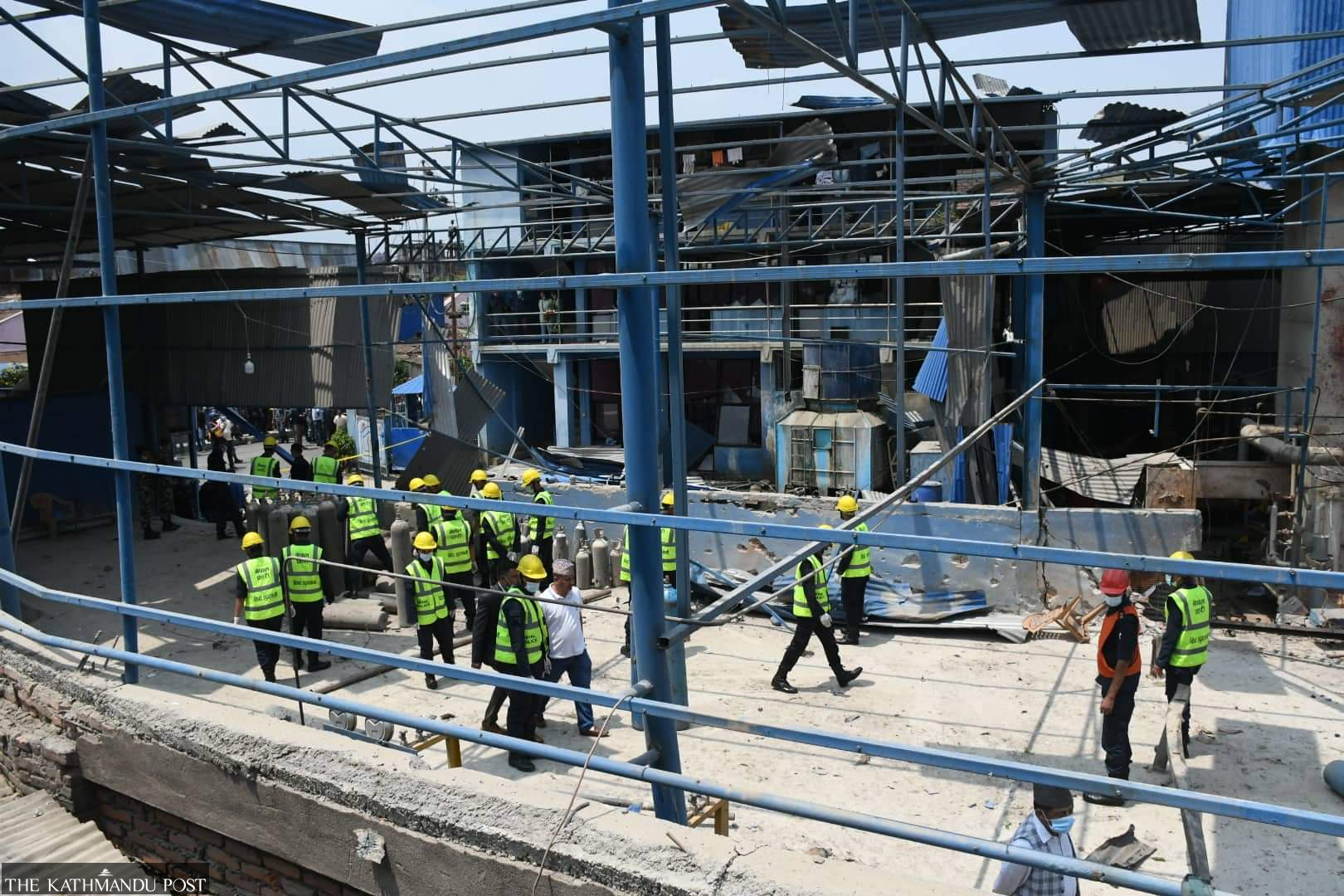 Anish Regmi/TKP
According to Pokhrel, the blast occurred when workers were refilling oxygen cylinders at the plant inside the Patan Industrial Area.
Superintendent Siddhi Bikram Shah said the damage is yet to be estimated.
The building and the plant were fully damaged. "We have yet to assess the damage since we were busy contacting the relatives of the injured and securing the surroundings," said Shah.
Narayan Timilsina, chairperson of Sagarmatha Oxygen Nepal Pvt Ltd, also confirmed that the plant was completely destroyed.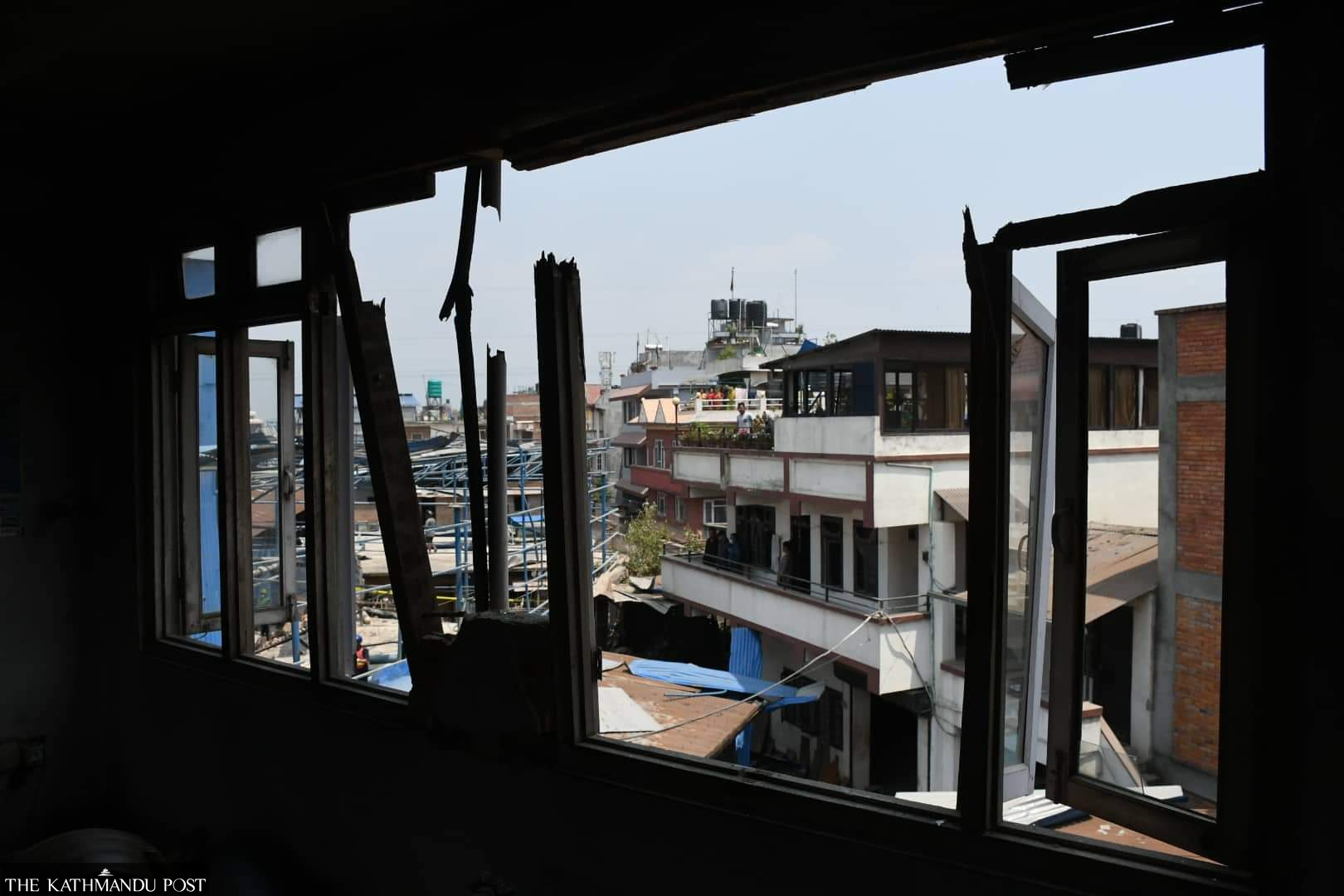 Anish Regmi/TKP
Ghanashyam Upadhyaya, chief district officer of Lalitpur, said, based on eyewitness accounts, that the blast was so powerful that oxygen cylinders hit the windows of three-four storey buildings in the surroundings.
"The body of the deceased was blown into pieces, which scattered around 300 metres from the site," he said. "It's a serious issue."
Home Minister Bal Krishna Khand has ordered an investigation. Home Secretary Tek Narayan Pandey, Lalitpur Chief District Officer Ghanshyam Upadhyaya, Lalitpur Metropolitan Police Range Chief Pokhrel and Superintendent of Armed Police Bikash Ghimire have been tasked with investigating the incident.
---