She was returning from a temple. Then a drunk driver killed her.
On Saturday morning, a 38-year-old woman was run over by a car with four passengers who were returning after a night of heavy drinking.

Leela Devkota was killed while returning from a temple on Saturday morning. Post Photo: Shuvam Dhungana
bookmark
Published at : December 18, 2019
Updated at : December 18, 2019 22:17
Kathmandu
Most Saturday mornings, Leela Devkota would be at a temple, circumambulating the gods and offering prayers. When she had finished, she would return home to Budhanilkantha before going about her Saturday.

This past Saturday, as she was walking along the footpath in Budhanilkantha on her way back from Sankata Temple in New Road, a grey Suzuki car careened onto her path. The car struck Devkota, before losing control and ramming into an electric pole.
According to locals who witnessed the accident, two men and two women emerged from the car as 38-year-old Devkota lay prostrate on the sidewalk. The two women went to a nearby shop to buy recharge cards for their phones while the two boys attempted a bizarre excuse.
"The two boys were trying to escape, saying they did not drive the car and that the driver had already fled," said a neighbourhood butcher who witnessed the entire incident. "However, when we confronted them, they confessed that one of them was the driver."
The driver was 21-year-old Prithvi Malla, who locals said was so drunk that he could barely walk straight. The car was full of beer bottles and reeked of alcohol.
"The men were not even able to stand properly. We were wondering how he had even driven the car," said a tailor who was also an eyewitness. "Police arrived after about 10 minutes and took the two men into custody. However, until then, the two women had already disappeared."
The Post was unable to independently verify the identities of the two women who were in the car.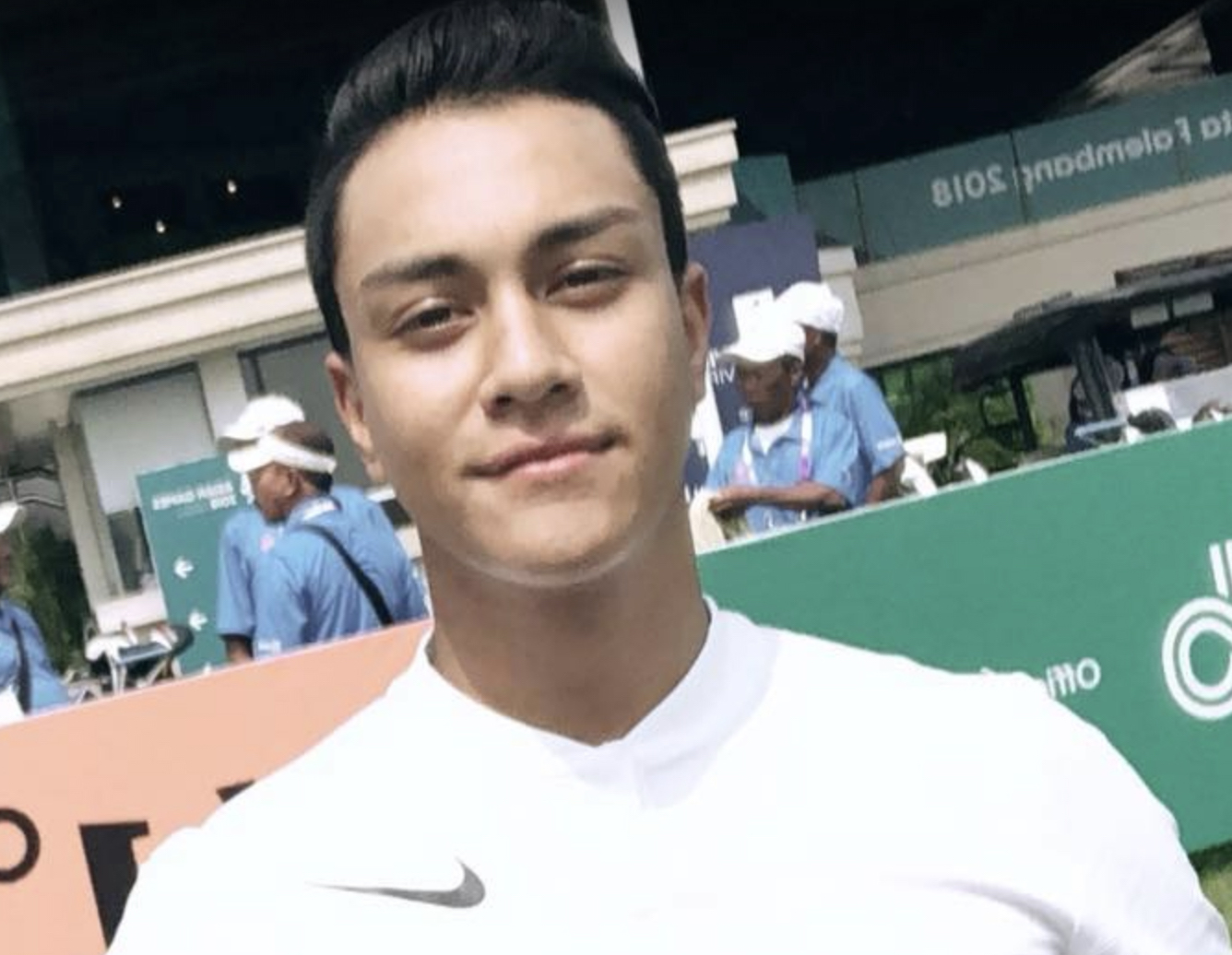 Prithvi Malla, 21, was driving the car that killed Devkota. Photo via Malla's Facebook
While police arrested Malla and 20-year-old Karish Maskey, one of the co-passengers, Devkota was rushed to the nearby Neuro Hospital. Moments later, Devkota was pronounced dead.
Over the next 48 hours, the incident would explode over social media. While many were outraged at the irresponsibility of drinking and driving, others expressed fears that the perpetrators, who are from influential, wealthy families in Kathmandu, would get away with the crime.
On the morning of the incident, Malla and his friends were returning from a night of partying. Friends and acquaintances who know Malla from Kathmandu and his time in the United States describe him as a heavy drinker with an aggressive personality—and express no surprise at what happened on Saturday morning. Malla had a penchant for drinking and driving, two of his friends told the Post.
Malla had been in Kathmandu for just a few days, to spend winter vacation from his college in Florida. The night before the incident, Malla and his friends were photographed at an upscale nightclub in Thamel. An employee at Lord of the Drinks confirmed to the Post that Malla and Maskey were at the club between the hours of 11 pm and 12 am with two women. The women have been identified as Paramita Rana, a model, and Manisha Maharjan, who is a friend of Rana.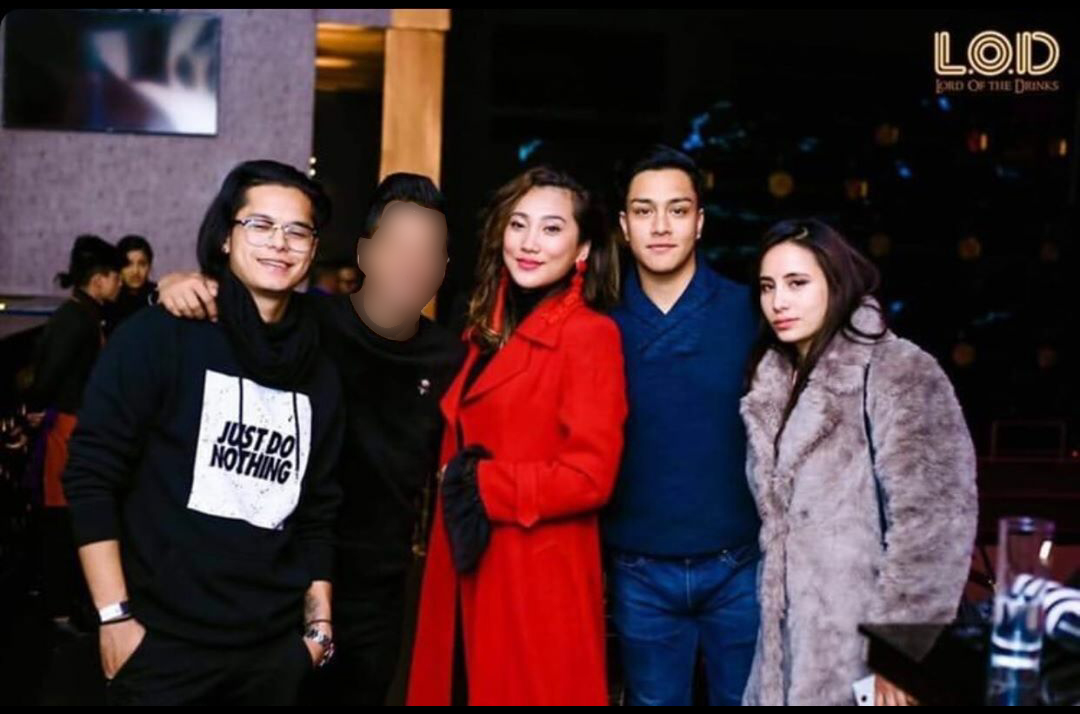 A photo obtained by the Post shows Malla (second from right) and Maskey (left) at LOD nightclub on Friday night. Rana (third from right) and Maharjan (right) were seen with the two men that night.
According to police, Malla and three friends—police wouldn't confirm the identities of the two women—arrived at the Green Valley Resort in Shivapuri at around 8.15 in the evening. It's unclear whether the group left for the club after checking into Shivapuri. The park rules do not allow entry after 5 pm unless you are staying at the resort.
But when the Post approached the manager at Green Valley on Wednesday, he denied that the group had stayed at the resort.
"Malla, along with others, came here on Saturday morning and were heavily drunk," said the manager who refused to provide his name. "They were loud and using foul language and we were worried it would disturb other guests, so we offered them an outside table. They left within 20 minutes."
But the police's recorded statements from Malla and Maskey contradict the resort staff's statement. Green Valley Resort is located inside the Shivapuri National Park and all vehicles that enter the park need to sign in at the entrance. According to the log, Malla entered the park on December 13 and checked out on December 14. Both men admitted during police interrogation that they spent the night at the resort.
"Records show that Prithvi Malla, accompanied by three others, entered the park at 8:15 pm on December 13," said Sundar Thapa, a Shivapuri National Park officer. "Even if they were drunk, we are not authorised to take action against them, so we allowed them to enter after filling in all the required information."
Since the incident on Saturday, people have posted hundreds of comments on social media, highlighting the contrast between Malla's high-profile and well-connected family background and Devkota's humble life.
Devkota, who had moved to Kathmandu from Gorkha nearly a decade ago, had been working at a pashmina factory in Dulal Gaun, earning Rs20,000 a month.
"She has been working in the factory alongside her husband for around 10 years," said Rashmi Karki, one of Devkota's colleagues. "She was always a very cheerful person."
Devkota, who has three daughters and a son, lived in a rented apartment in Budhanilkantha with her family. Her eldest daughter is married while two others are in college, one in Japan and the other in Kathmandu. Her son is currently in the eighth grade.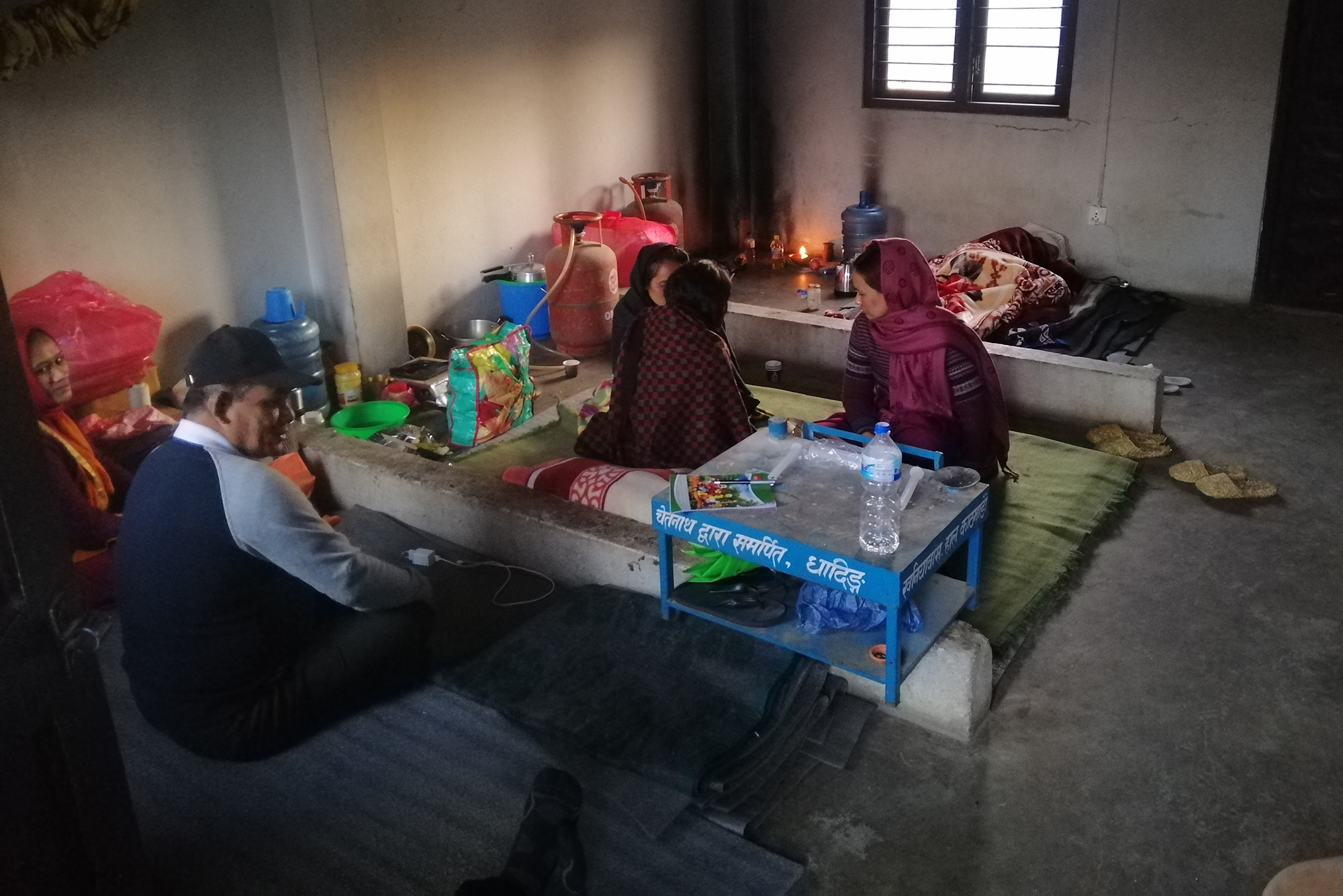 Devkota's family is mourning at a temple in Macha Pokhari. Post Photo: Shuvam Dhungana
"Everything was going so well," Ram Kumar Devkota, her husband, told the Post. "Both of us worked as it was difficult for me to provide for the family and pay the rent by myself. When I got the call from the police, I was shocked."
On Wednesday afternoon, Ram Kumar and other family members were in mourning at a temple in Macha Pokhari. Ram Kumar was visibly angry as he recalled his wife and her death at the hands of reckless young men.
"People like Malla should be in jail for life as the incident could happen to any other person in the future," said Devkota's elder brother. "Pedestrians don't feel safe walking on the road due to people like Malla. We are hoping that the police will take strict action against him."
According to police sources, Malla does not hold a Nepali driving licence. Police said it did not obtain other forms of driver's license from Malla on Saturday.
"Malla is in custody while his friend has been released as we can only charge the driver, not passengers," Deputy Superintendent Umesh Lamsal, chief of the Maharajgunj Metropolitan Police Circle, told the Post. "Although his friends and family visit him often, there's been no pressure from the Malla family to release him. We are conducting further investigations into the case."
The police are pursuing a case of vehicular homicide, which according to Article 161 (2) of the Motor Vehicles and Transport Management Act, carries a jail term of two to 10 years.
"We have been in mourning since the accident," said Ram Kumar, "and so far, we have not received any offers of compensation."
---
---