'A' Division league begins today with clubs eying big
The 14-team Martyrs Memorial 'A' Division League will feature newcomers Satdobato Youth Club vs veteran Friends Club in the opener.

Post File Photo
bookmark
Published at : November 19, 2021
Updated at : November 19, 2021 07:55
Kathmandu
As the Martyrs Memorial 'A' Division League kicks off on Friday, the 14 premier division teams of the country have set different ambitions.
The most common goals for the established names will be lifting the coveted title while the newcomers and underachievers will be looking to avoid relegation or remain safe in the top division.
Newcomer Satdobato Youth Club will take on Friends Club in the curtain-raiser at the Dasharath Stadium. While it will be the maiden appearance for Satdobato in the top division football, it will be the 28th appearance for veteran Friends Club promoted to 'A' Division in 1974. However, they have not won a single league title yet.
The coaches of the 'A' division league spoke about their preparations and ambitions in the tournament set to be held on weekend days — Friday, Saturday and Sunday — for the first time in Nepali football history. Himalayan Sherpa Club's representative did not attend the pre-match conference.
Mrigendra Mishra (Friends Club, coach)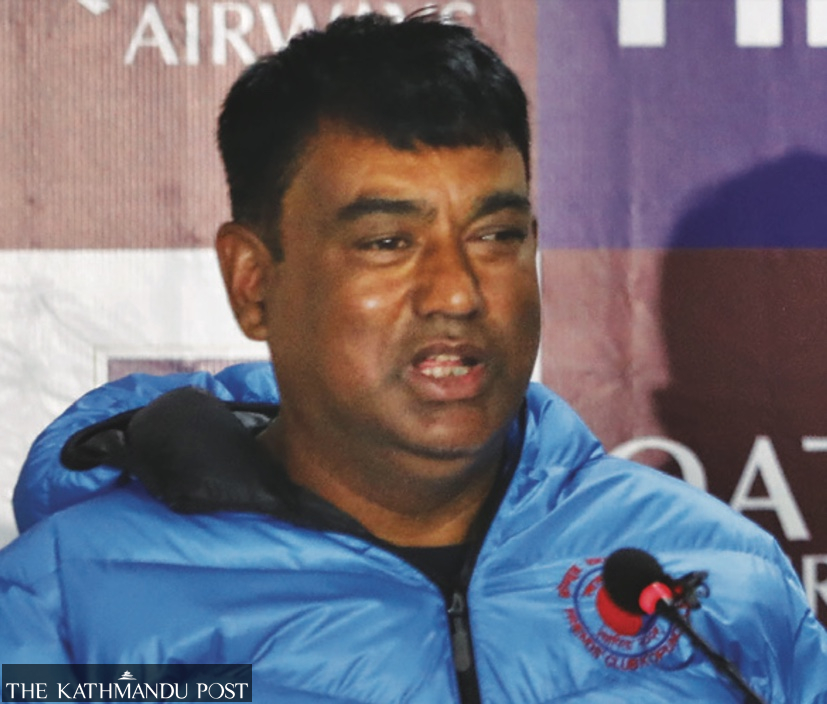 We had a 40-day training session. We have ambitions in two phases. Firstly, to remain safe and secondly to finish in top six positions. Satdobato, the first opponents we face, are a newly promoted side. They will definitely come up with spirited performances. But we are ready.
Meghraj KC (Satdobato Youth Club, coach)
All 'A' division teams are equal in terms of status. But we are new and experience is what we lack in comparison to other teams. As newcomers our major challenges will be to avoid relegation. I have prepared the team differently and the players are also motivated.
Prabesh Katuwal (Machhindra Club, coach)
We are under pressure to perform better as the defending champions and our target is also to retain the crown. We have some new additions in the team and also enrolled many players in attacking positions. As a coach it is a challenge for me to retain the title.
Kishor KC (Jawalakhel Youth Club, coach)
We have a balanced team comprised of domestic and foreign players. The foreign players—Indian and African—are really good. Our target is fourth place finish or better.
Ananta Raj Thapa (Nepal Police Club, coach)
As a departmental team, we are always ready because we train round the year. Our target is to finish in top position or become one of the top three teams in the tournament. We will play our best and try to win the title. We have new and young players in the team. They have good understanding. We hope to pull off some unexpected results.
Raju Tamang (Tribhuvan Army Football Club, assistant coach)
We had good preparations for the league and obviously our target is the title. We might have some problems in the scoring department due to the absence of forward Nawayug Shrestha (ruled out due to injury). But we also have other potential players as his replacement apart from captain Bharat Khawas. Jagjeet Shrestha is also training with the team and we are looking for an appropriate position for him in the squad.
Raju Shakya (New Road Team, coach)
We had good preparations for the tournament, though we faced problems with training due to lack of a good training venue. The preparation time was short, but we will try our best to win the title. If not, we will try to finish in the top four positions.
Kumar Thapa (Nepal APF Club, coach)
We finished 12th in the last edition of the league. But our ambition will be to secure a top eight place this time. We have some new faces in the team with ambitions of changing our past image as strugglers.
Bishnu Gurung (Sankata Club, coach)
We have trained well for the tournament. We have retained most of the players from the previous season and they have good understanding and bonding.
Bal Gopal Sahukhala (Chyasal Youth Club, coach)
We have many youth players in the squad and the players are excited. We are trying to make a balanced team. As we have a majority of youth players, we have not set high ambitions but to finish in mid-table. Our foreign recruits (two from Africa) are experienced. Former Nepali international Santosh Sahukhala will also join the team, but his arrival date is not yet confirmed.
Sanoj Shrestha (Brigade Boys Club, coach)
Our ambition is to secure a better position than in the last edition when we were in the 13th position. We will try to get better results and play good football.
Rajendra Tamang (Manang Marshyangdi Club, coach)
The preparations were hampered by recent festivals. But the team is strong and it is studded with players having both national and international exposure. Our ambition is to win the title and we need to work hard for that. Other teams and coaches are also equally competent.
Urjan Shrestha (Three Star Club, coach)
We have made good preparations for the league and we will fight for the trophy. I am satisfied with the preparations tactically as well as technically. But all the opponents are tough and I hope the tournament will be more competitive.
---