Food lovers' haven
Visiting Lavie Garden with a friend or a loved one will be a welcome diversion from your stressful day.

Anish Regmi/TKP
bookmark
Published at : February 24, 2023
Updated at : February 24, 2023 08:34
No restaurant probably takes its name as seriously as Lavie Garden does. Established two years ago, the restaurant is a literal garden located in Bauddha. Visiting the place with a friend or a loved one will be a welcome diversion from your stressful day.

In fact, there were quite a few groups of teenagers and college students who seemed to come to the restaurant right after school to wind down and destress at the beautiful premises of Lavie Garden when we visited the place.
When you enter the restaurant, it literally seems as though you are entering a forest or a park. With beautiful flowers and greenery around you, it would also be the perfect place to get an Insta-worthy picture. The eatery is pretty spacious and it's alive with courteous staff guiding and serving the customers and engaging in pleasant chatter.
We tried out five dishes at Lavie during our visit. Here is what we thought of them.
PaniPuri Shot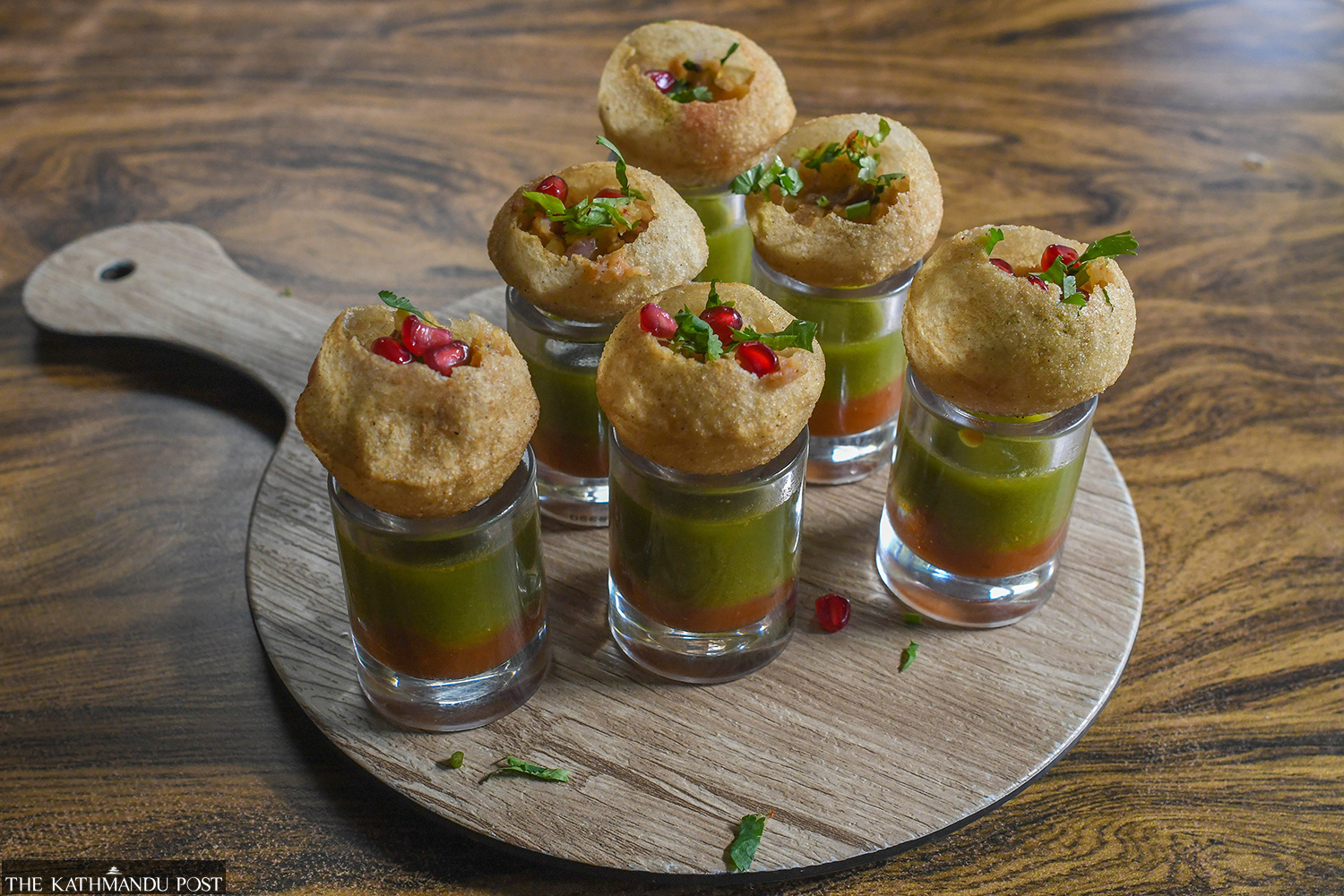 Anish Regmi/TKP
The first food to arrive at our table was the PaniPuri Shot. This, apparently, is one of the more popular foods at Lavie and it isn't difficult to see why. The restaurant has done a fantastic job with its presentation. The shot looked beautiful with half the drink being green and the other half being red. To top it all off, it was garnished with pomegranate seeds.
It had an unconventional but appetising taste—something akin to wild mint. Surprisingly enough, I can picture this being sold at both a street stall and a high-end restaurant. Anyone trying this at Lavie should eat it quickly though as the puris are very soft and thin, and could possibly break and leak if you stall much.
Price: Rs150
Rate: 3/5
Chicken Taka Tak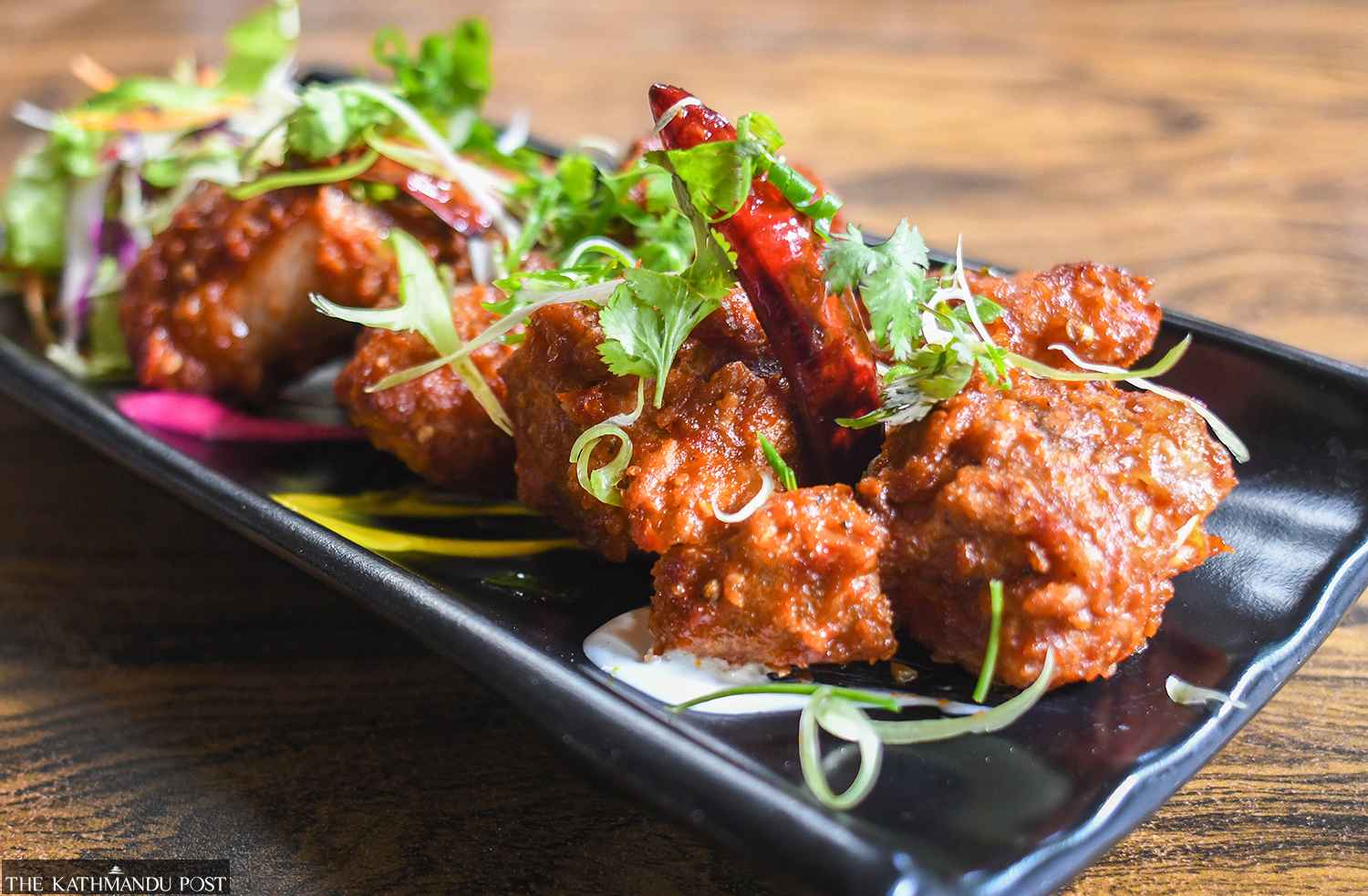 Anish Regmi/TKP
Chicken Taka Tak is a Lavie creation and it could be your go-to dish to order at the eatery if you can handle spicy food. The chicken is deliciously tender and juicy and their in-house blend of spices added to the dish is to die for. The dish did remind me of Chicken Chilli—minus the veggies. It has a peppery aftertaste and it is only after you start chewing that you realise how spicy Chicken Taka Tak really is. If hot and spicy food isn't your forte, make sure to skip this one because man is it spicy!
Price: Rs425
Rating: 4/5
Magic Aloo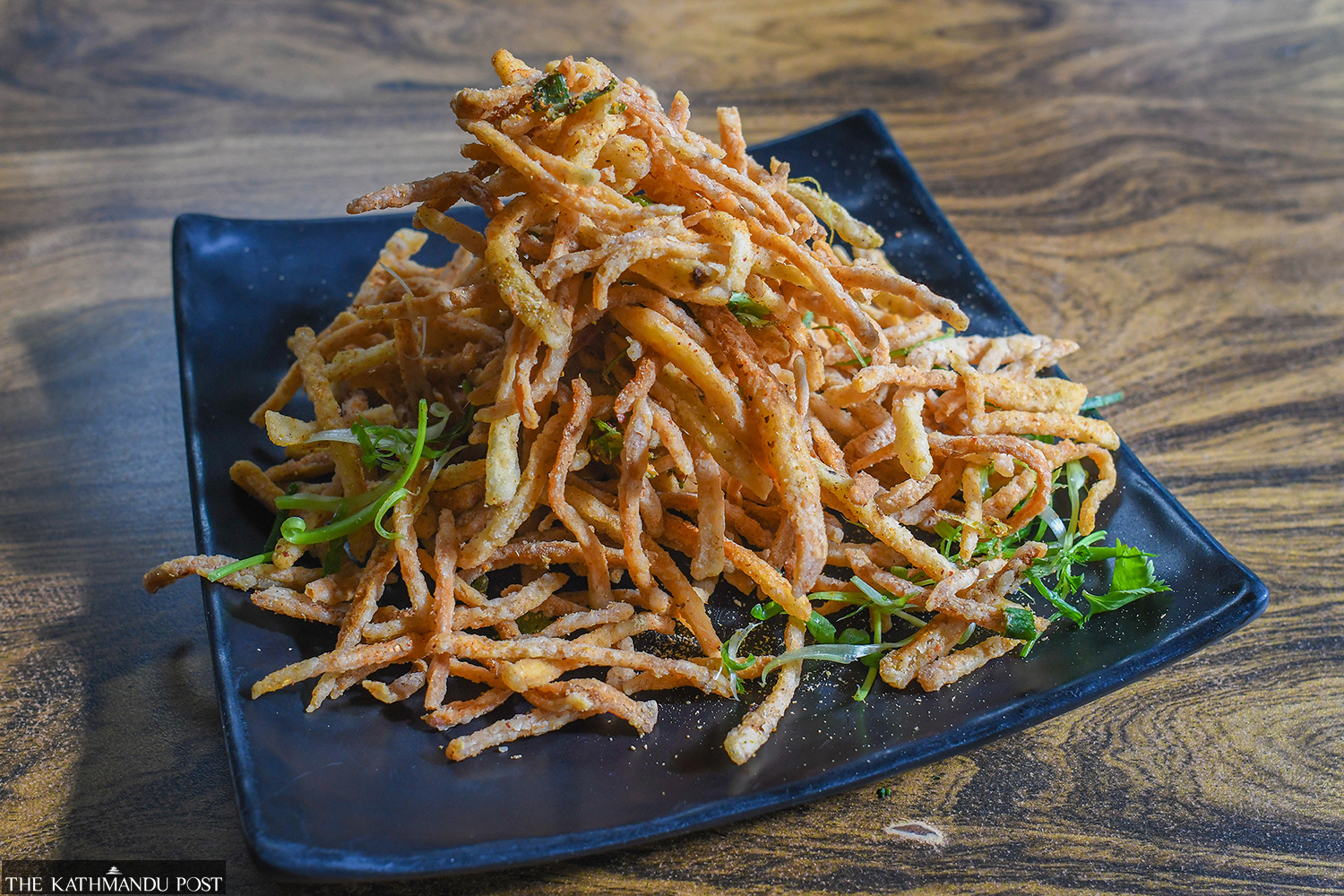 Anish Regmi/TKP
If you are visiting Lavie Garden with your friends to wind down with a beer or two, you should try out their Magic Aloo. Originally designed as 'Chakna', the dish was created by the chef at Lavie at the owner Sudarshan Poudel's request. Poudel says he enjoys beer and wanted to include something that customers could order with it on the restaurant's menu. This is another Lavie original that is a must-try when you visit the restaurant.
I can see how Magic Aloo is the perfect dish to order alongside beer as its slightly dry texture had me reaching for my glass of water after a single bite too. I imagine gulping down beer after having this dish would feel refreshingly satisfying.
Price: Rs225
Rating: 3/5
Chicken Biryani
Anish Regmi/TKP
Biryani is my go-to order whenever I want a flavourful and filling dish. I had actually heard praises about the eatery's biryani from many people before so, I was excited to try out Lavie's take on this rice classic and they did not disappoint.
Their chicken biryani retains the pleasantly spicy aftertaste most of their food has but somehow it also simultaneously manages to taste like a classic biryani. It is served in a matka which makes it all the more special.
Price: Rs450
Rating: 4/5
Dudh Malai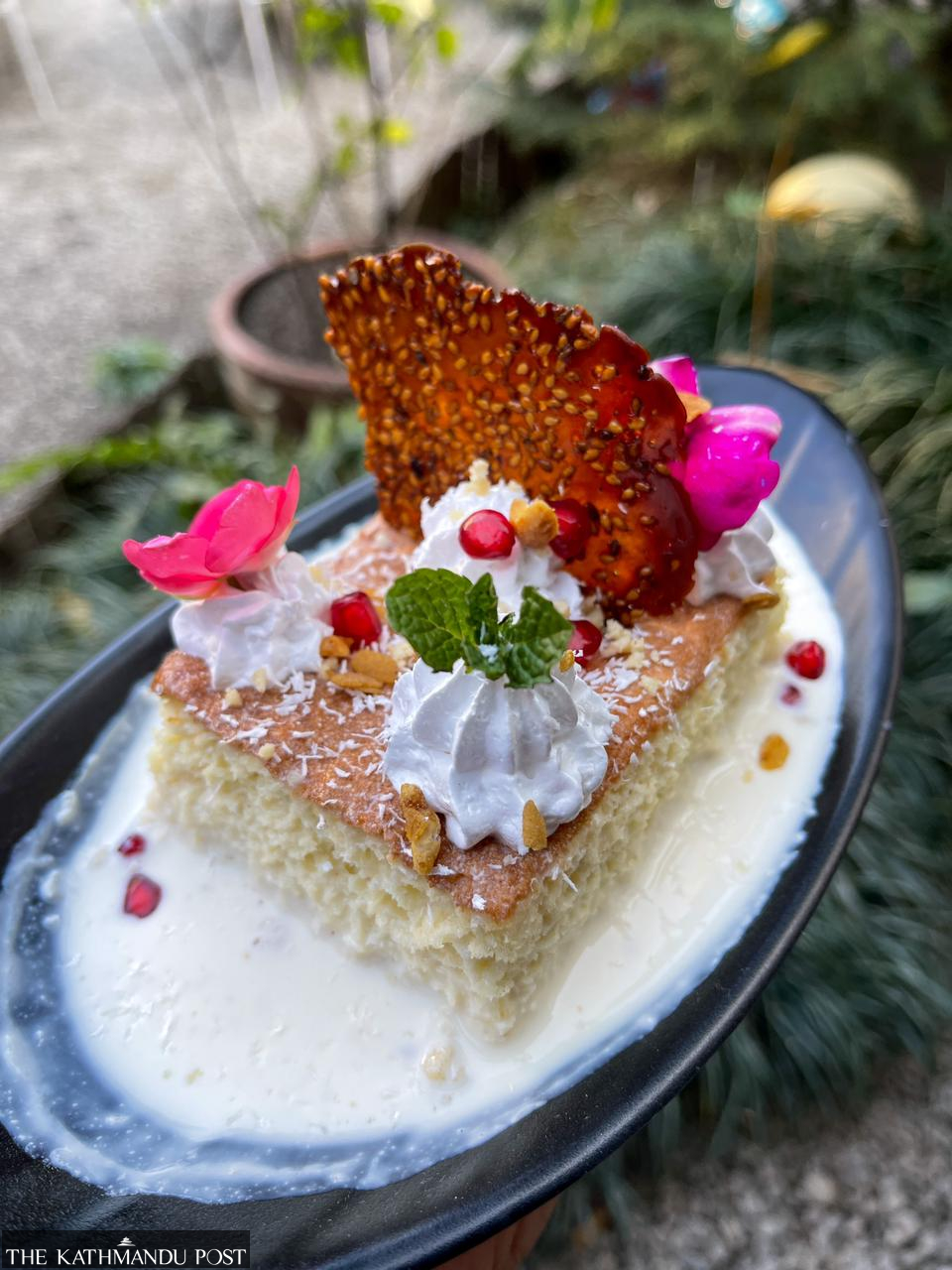 Anish Regmi/TKP
Lavie's version of this sweet delicacy is again a mixture of the classic dudh malai while still having a unique Lavie twist to it. It is made with three different kinds of milk and that is apparent in how rich and smooth its consistency is.
The Dudh Malai was also garnished with pomegranate—this seems to be their thing. I appreciated the fact that this dish was not super sweet. It is a little understated in taste but its creamy texture makes up for it.
Price: Rs225
Rating: 4/5
Lavie Garden
Location: Bauddha Road Ramhiti, Kathmandu
Opening hours: 7am to 10pm
Delivery: Available
Price: Inclusive of all taxes
Parking: Available
Payment options: Cash, POS, Fonepay
---
---