Will China rescue Pakistan and Sri Lanka?
Rajapaksa Mattala Airport is a glaring example of unviable Sri Lankan investments.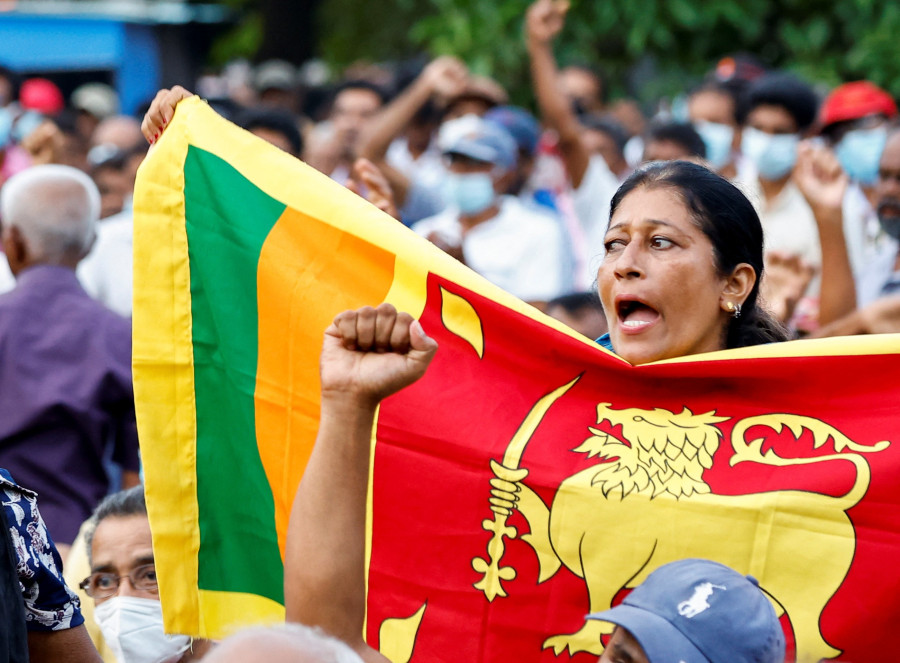 bookmark
Published at : January 18, 2023
Updated at : January 19, 2023 07:52
One of the crucial aspects of the International Monetary Fund (IMF) programme for countries facing debt is debt restructuring. This helps the country to achieve macroeconomic stability and enables it to achieve debt sustainability through the Extended Fund Facility arrangement that is often extended by the organisation. IMF funds come with certain conditions, like removing subsidies which are considered populist and affect the government's revenue collection. So countries look for alternative funding that does not force them to take unpopular measures. China has emerged as an important lender to South Asian countries under the Belt and Road Initiative (BRI). But in the past few years, it has been facing major challenges as these countries are in a severe economic crisis, and its investments have not yielded the expected returns.
Pakistan and Sri Lanka both owe bilateral debts to China. Sri Lanka is also in debt to Japan, India and other institutional donors as well as sovereign bonds. Pakistan's total debts and liabilities as a percentage of its GDP in November 2022 came to 89.2 percent. According to the IMF, Pakistan's total non-Paris Club bilateral debt currently stands at $27 billion, out of which it owes $23 billion to China. In November, China lent Pakistan another $9 billion to keep it afloat. Pakistan is China's closest ally in the region, and their relationship has been defined as iron brothers by both countries. Pakistan is an important BRI partner, and China has committed to invest $62 billion in the China-Pakistan Economic Corridor project. What is significant is that China will not let Pakistan fail economically, and the stakes are equally high for the West in a nuclear Pakistan.
Distressed debts
Sri Lanka does not have the luxury of obtaining China's unconditional support. Among the major bilateral creditors of Sri Lanka, Japan is a member of the Paris Club; both India and China are members of G20 debt restructuring. According to the United Nations Conference on Trade and Development (UNCTAD), the governments of 100 developing countries, excluding China, had debts amounting to $11.5 trillion as of the end of 2021. Countries having unsustainable or distressed debts account for roughly 13 percent of this amount. Only three countries have applied to the G20 Common Framework for Debt Treatments. Sri Lanka is not eligible to apply without its status being lowered to a low-income country.
A look at the debt situation of Sri Lanka and Pakistan reveals that both countries have invested heavily in infrastructure in the last decade. While good infrastructure is important for the growth of the economy, investments have not helped to regenerate the economy in both cases. China claims that it is not the largest lender to Sri Lanka, but it accounts for 19.6 percent of Sri Lanka's public debt. Most of these investments are not commercially viable. The most glaring example is Rajapaksa Mattala Airport in Hambantotta. Though Sri Lanka started debt rescheduling talks in October, they had remained inconclusive as of last month.
The case of Sri Lanka
The IMF has agreed to provide a $2.9 billion bridge loan, but it is tied to debt restructuring. China's official stance is that it supports the initiative of financial institutions to help Sri Lanka restructure its debt. China Exim Bank and China Development Bank are the two main banks that lend money, and they are under the People's Bank of China. Last March, China rescheduled a $4.2 billion debt repayment for Pakistan, but it is reluctant to do the same for Sri Lanka. It refinanced Sri Lanka's debt repayment to China, but was not willing to restructure or reschedule Sri Lanka's debt.
India's external affairs minister is scheduled to visit Sri Lanka from January 19, and debt restructuring will be one of the items on the agenda. This week, Sri Lanka's central bank governor urged both India and China for debt restructuring to enable it to secure IMF funds which it desperately requires to boost its economy. Japan and other members of the Paris Club have expressed their willingness to restructure its debt. This will help Sri Lanka secure loans from the World Bank and the Asian Development Bank and get additional funds by restructuring loss-making government agencies. Chinese participation in debt restructuring or debt rescheduling is essential. Beijing is following a wait-and-watch policy and is often accused of delaying the process. Some recent attempts to waive interest-free loans in Africa suggest that Beijing is conscious of its international image. Though it is reluctant to work in a multilateral environment in the context of debt restructuring, it worked with the Paris Club in Zambia.
---
---