A wake-up call, for the sake of the environment
Prosperity, upliftment and our very survival depend on how quickly our society recognises the pace at which climate change is occurring.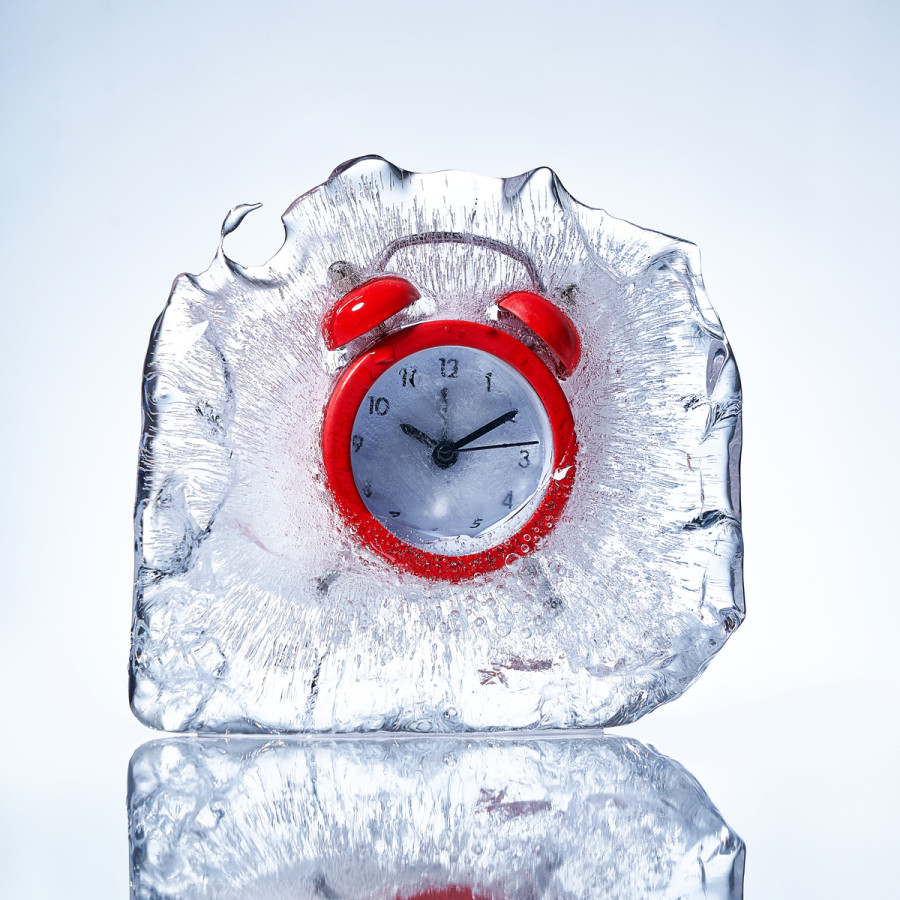 Shutterstock
bookmark
Published at : November 15, 2019
When the alarms keep going off, one can't afford to hit the snooze button repeatedly. At some point, one has to get up and act. Unfortunately, we have done little to address the repeated climate wake-up calls. In a recently published report, more than 11,000 scientist signatories, from 153 countries, have stated that climate change is no longer merely a threat or future possibility but a current 'climate emergency'. The report came just a year after the IPCC special report, published in 2018, concluded that limiting global warming to 1.5 degrees Celsius compared to 2 degrees Celsius, as suggested by the Paris Agreement in 2015, would reduce challenging impacts on ecosystems, human health and well-being and that a 2 degrees Celsius temperature increase would result in extreme weather impacts hitherto undreamt of. Echoes of the new report are reverberating globally. But where are we in all this?

The recent report has several important points that draw our attention, but three arguments are particularly worth pondering upon as they stress the urgency with which we must act. First: the climate crisis has already arrived and is accelerating much faster than scientists had predicted, and the impacts are more severe than previously anticipated. The chain reactions following the change could cause significant disruptions to ecosystems, societies, and economies, and that is what we have witnessed in recent years. There was hesitation to label these events as 'climate impacts', as there had been a lack of scientifically generated data to attribute these events to climate change, even when the extreme impacts had risen to damaging levels. The confirmation by these scientist signatories of the arrival of the crisis would help explain the events ranging from unusual monsoons to localised floods and droughts, and from widespread water shortages to the appearance of armyworm affecting vast areas of staple crops that we have witnessed increasingly.
Second: the report states that despite decades of global negotiations since the First World Climate Conference held in Geneva in 1979, we have generally conducted business as usual and have utterly failed to address this predicament; our actions corroborate this failure. Despite recognising the problem nearly a decade ago when the government formulated its climate policy and implemented a few urgent projects in selected areas, the action on the ground did not move beyond donor-supported dedicated projects. Even when projects were implemented to address the impacts, they were seen as regular development projects and not as climate projects. Major confusion still exists among planners distinguishing between regular development projects and climate projects. It's important to note that climate change does not bring new problems but exacerbates existing ones.
Third: the climate crisis is closely linked to excessive consumption of the wealthy lifestyle. This point is worth emphasising since it is obviously insinuating the industrialised world and the consumption of resources there, but if one looks at it prudently, we are on the same path in terms of excessive consumption. Until about four decades ago, when we were relatively poorer and when the Kathmandu Valley was colder than it is today, bathing, for many, was a weekly business. However, with increased awareness about health and sanitation coupled with increased access to economic sources and technology, we take showers every day and, sometimes, even twice a day due to rising air pollution. Imagine the pressure we have put on our limited water sources. The insatiable hunger for land has pushed us to covet every piece of it in the Valley, gouging the rivers and hills in the name of development. Our technical expertise is not as strong yet to be able to assess the damage done to the natural equilibrium and the local ecosystem of our diverse geography; that will take years and by then it will be too late to recover, like the sacred Bagmati River that once nurtured the Valley's civilisation.
Scientists are usually known to use precautionary and apolitical language when revealing facts because every study has the possibility of containing some element of uncertainty. However, with this report, they reaffirmed their moral obligation to warn humanity of the catastrophic threats and to 'tell it like it is'. Unequivocally, they asserted that Planet Earth is facing a 'climate emergency' and hinted at the inaction of political actors by saying that we have conducted business as usual despite decades of negotiations.
The report presents six pieces of policy advice as well; these include usual remedies such as replacing fossil fuels with renewables, and protecting and restoring ecosystems as well as progressive, new solutions. The traditional solutions are unfortunately no longer enough to address the 'emergency'. So, the scientists have recommended other critical remedies to address the situation. On a personal level, they emphasise reducing meat consumption, while at the national level, they suggest planning bodies, such as the National Planning Commission, to shift their focus away from GDP growth and the pursuit of affluence as national goals, and towards sustaining ecosystems and improving human well-being by prioritising basic needs and reducing inequality. It requires changing development goals from megaprojects, which we have prioritised for the last few decades, to reducing inequality, which our current development model has actually helped widen, particularly the income gap and access to resources.
The report further suggests focusing on the human rights of women by making family planning services available to them. This is very important because more than three decades ago, we recognised the unfair, increased burden on women, through dwindling resources and their husbands being forced to leave for labour markets, as they took charge of farming and raising children. What cannot be denied is women's suffering and how it puts them in perpetual hardship to feed their children when water sources dry out, as witnessed in the last decade, or when insects damage crops year after year. How do we address the inequality within these intersections?
Climate change is lowering productivity due to the rise in temperatures and water shortages. The connections have become so intertwined that any impact on one side of the globe can affect millions on the opposite side. The failure of onion crops elsewhere in 2019, due to excessive rains, led to a fourfold price hike in the market. While our rivers are drying, we import onions from places as distant as Nicaragua and Namibia. Perhaps what the new report attempts to stress is: our potential prosperity in the years ahead depends on how quickly our society recognises the pace at which these changes are taking place and equips itself to react accordingly. We can't snooze the alarm anymore.
---
---