Electric vehicles are the future of mobility, but is Nepal ready?
Electric vehicles could combat air pollution and reduce the country's dependence on imported oil, but there's still room for more effective policies and support infrastructure.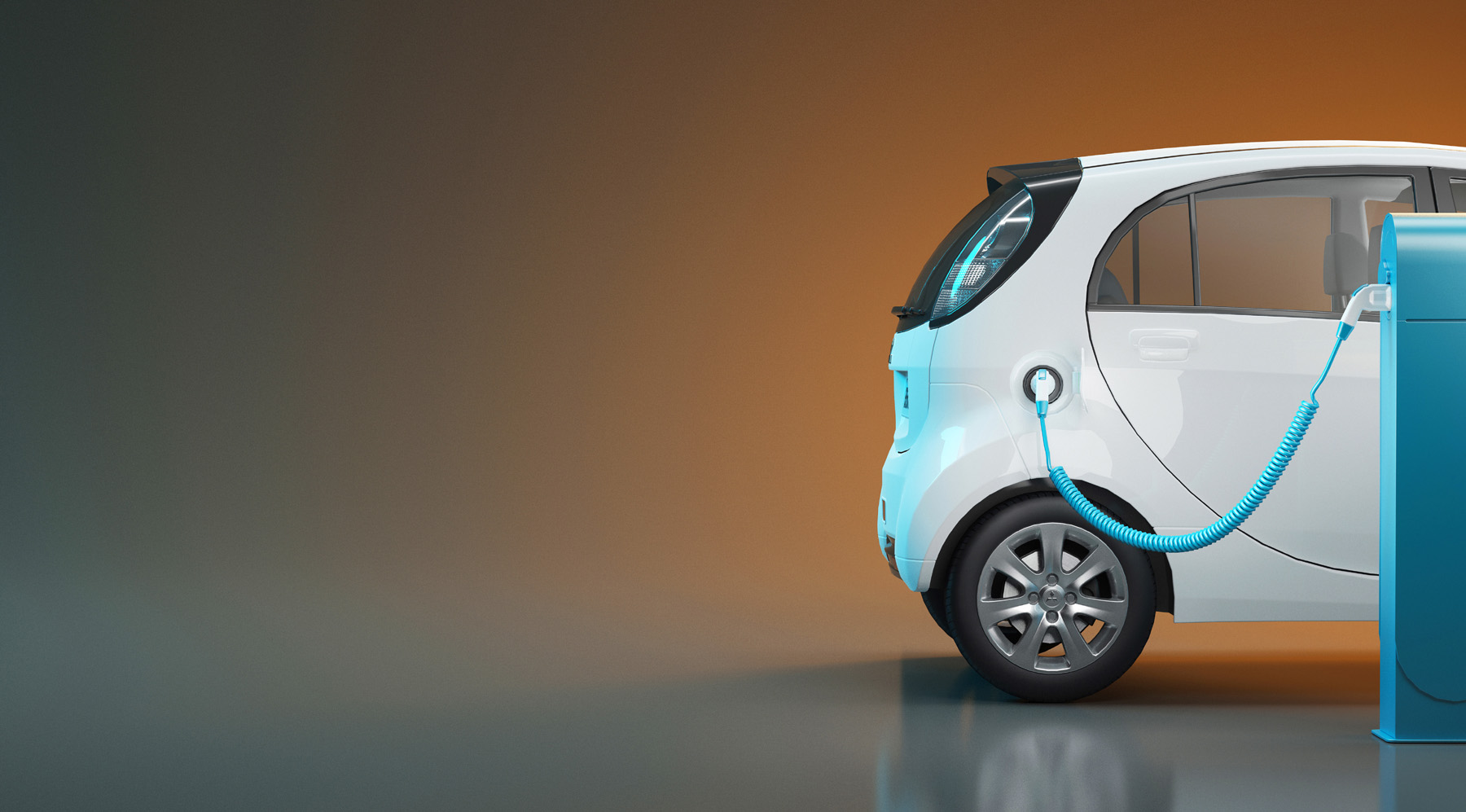 Shutterstock
Published at : October 26, 2019
Updated at : October 26, 2019 09:40
It was 2010 when Bijaya Sagar Pradhan bought his first electric car. Electric cars then were a rare sight on Kathmandu's streets, making Pradhan one of the earliest adopters of private electric vehicles in the country.
"I was tired of waiting in long queues at fuel stations and I wanted to lessen my reliance on fossil fuels," said Pradhan.
There has long been a plethora of choices when it comes to petrol and diesel-powered cars but Pradhan, in 2010, didn't have that luxury. The only private electric vehicle--or EV, as they're colloquially called--available then was the REVA, manufactured by a Bangalore-based company that has since been acquired by Mahindra. It was a small-sized car that could only seat two adults and two children.
"The car cost me around Rs1.2 million and it ran 80kms on a full charge. Since private EVs were a new concept for people in the city, many questioned my decision. Some even suggested that I should have added Rs200,000 and bought a Hyundai Santro instead. The less forgiving ones made fun of the size and design of the car," said Pradhan.
For ECO Vision, the company that acquired the Nepal dealership for REVA vehicles in 2010, customers like Pradhan were rare.
"EVs were a novelty. Many didn't know about EVs, and many who did, didn't trust the technology," said Pramod Bhandari, manager of the dealership. "Convincing people to opt for electric cars over conventional petrol and diesel cars was tough."
During its initial years, the company, Bhandari said, considered one unit sale a month as a significant achievement.
Since Pradhan's REVA purchase, Nepal's EV landscape has undergone major shifts. The number of EVs in the country, including private two- and four-wheelers and public vehicles, reached 21,000 in 2017, according to the Electric Vehicle Association of Nepal (EVAN). In 2018, that number crossed 45,000. Today, around 10 percent of vehicles sold in the country are EVs.
This significant rise in the number of EVs follows a global pattern where more and more countries are pursuing policies that promote the adoption of EVs in private life and for public transport in order to combat pollution and climate change. In 2018, the number of electric cars in the world crossed 5.1 million, an increase of two million from 2017, according to the International Energy Agency, a Paris-based intergovernmental organisation.
To cater to the growing demand for EVs, a slew of dedicated international manufacturers--Tesla, Rivian, LUCID Motors, NIO and Byton--have sprung up. Even traditional combustion engine automakers have started focusing heavily on EVs. The German auto behemoth Volkswagen plans to produce 50 EV models by 2025 and sell one million electric cars every year between 2025 and 2030, half in China alone. In 2018, Ford announced plans for at least $11 billion of investment into EV production by 2022.
"The future of mobility is electric," said Umesh Raj Shrestha, chairperson of EVAN. But for Nepal to transition fully to EVs, the country needs robust infrastructure to support these vehicles. And the time is here for Nepal to start laying the groundwork for what is certain to become the next grand transition in transport.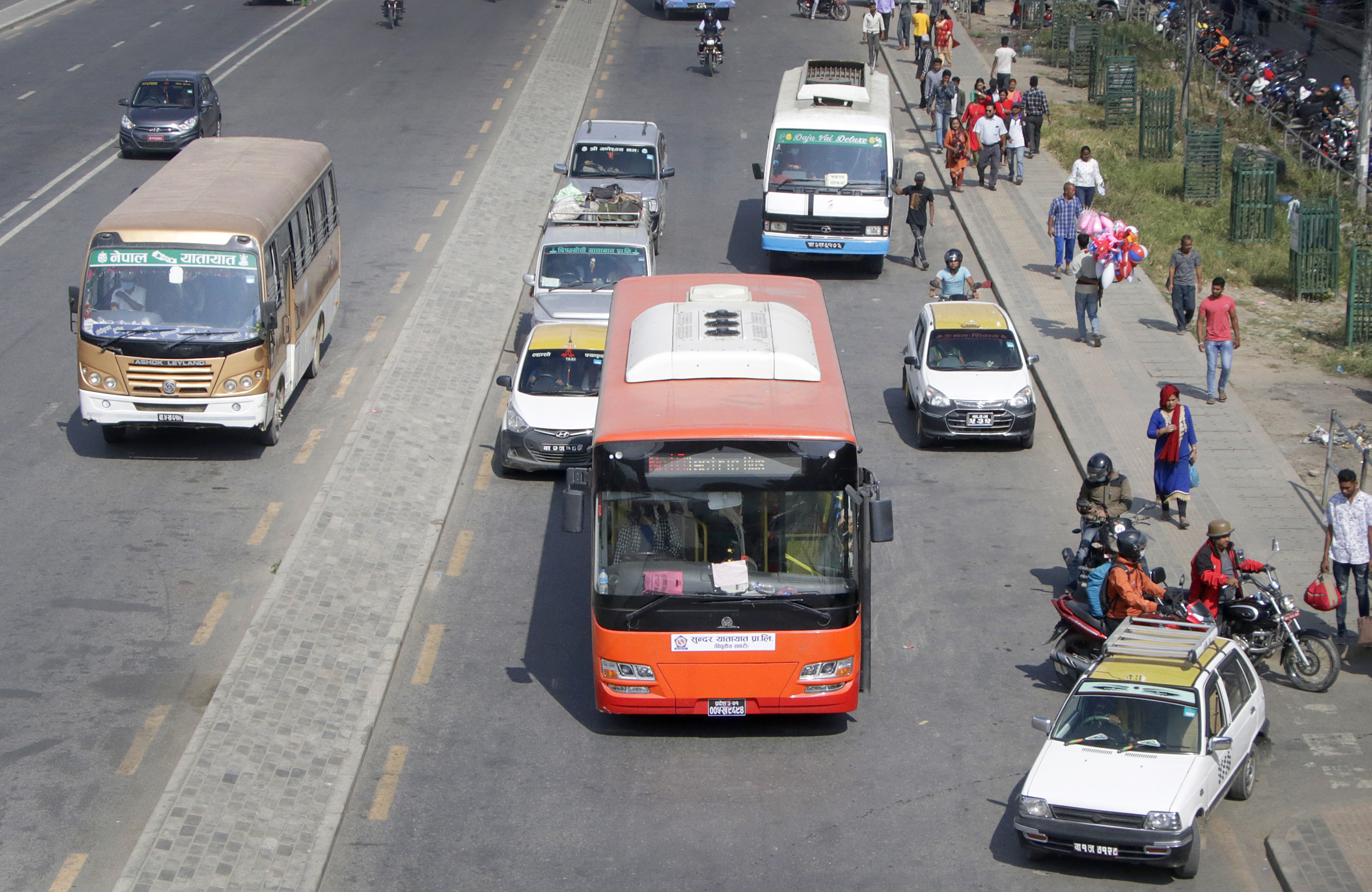 Sundar Yatayat is the only public transport company operating electric buses in the country. Anish Regmi /TKP
The past was once electric
While private EVs are a recent phenomenon in the country, public ones have been around for decades. EVs entered Nepal as far back as 1975, with the introduction of an electric trolleybus in Kathmandu. Although the trolley was officially put to a merciful end in 2009 after years of mismanagement, actual service had stopped years earlier.
"In 1993, battery-powered safa tempos, a number of which can still be seen on Kathmandu's streets, were introduced to replace the city's diesel-run three-wheelers," said EVAN's Shrestha. The project was initiated by Global Resources Institute--a non-profit corporation--with funding from USAID.
"The tempos went on to become a huge hit, and at the peak of the vehicles' popularity, there were more than 700 safa tempos, seven tempo manufacturing plants, and 38 charging stations," said Shrestha.
But by 2009-10, things started going badly. Inconsistent government policies towards the tempo, along with competition from micro-buses, which were brought into Nepal in huge numbers and started plying the same routes as safa tempos, high cost of batteries, and loadshedding crippled their growth, according to Shrestha.
Today, there are only two safa tempo manufacturing plants and 28 charging stations.
EVs have always been a practical option for commuting in Kathmandu. Given that Kathmandu's total land area of just 51 square kilometres, average daily commutes are under 40kms, well within the range of most EVs.
"My previous electric car ran 80kms on a full charge, which was more than my average daily commute of 50kms. The car was good enough for me to get around town," said Pradhan.
But for many years, hours of daily power outages were one of the main impediments to EV adoption in the country.
"There were people who were genuinely interested in buying EVs, but given the country's routine blackouts, they found the EV lifestyle impractical," said ECO Vision's Bhandari, who's now with Agni Energy Pvt Ltd, the authorised distributors of Mahindra EVs in Nepal.
After the Nepal Electricity Authority (NEA) successfully managed to get rid of power cuts in 2017, the way people looked at EVs started to change, say vehicle dealers. But one problem remained--the EVs' limited range at that time.
"When they learned that our cars ran less than 100kms on a full charge, they would immediately say, 'oh, so I can't drive to Pokhara'," said Bhandari. "Many didn't find it practical to invest the high upfront cost EVs came with given their limited range."
But in the last few years, the technology for EV batteries has made giant leaps forward. Car batteries today have higher densities, making it possible for EVs to run several hundred kilometres on a full charge. In 2010, except for Tesla's Roadster (which had a range of a little over 300kms), electric cars on average had a range of less than 160kms on a full charge. It has now become routine for electric car manufacturers to roll out vehicles that have a range of 300 to 400kms on a full charge, although those models have yet to make their foray into Nepal.
The last few years have also seen an increase in battery production, which has led to a steady decrease in the cost of batteries.
"Globally, battery prices have reduced at a rate of 5 to 10 percent annually," said Shrestha. In 2010, the price of a lithium-ion battery was $1,160 per kWh, which fell dramatically to just $176 per kWh by 2018. BloombergNEF predicts the price will further tumble and reach less than $100/kWh by 2024.
Today's customers have many more options to choose from than Pradhan had in 2010. Then, the only auto brand that sold electric four-wheelers was REVA. But in the last few years, a lot more have launched electric models, and many of them come with batteries that offer much better range.
Hyundai has a compact SUV, Kona, and a sedan, Ioniq. Ever since Hyundai launched Kona in the beginning of 2019, in Nepal, it has already sold more than 150 units. KIA has two types of compact SUVs--Soul and Niro; BYD--a Chinese auto company--has an SUV, M6, and an MPV, M3. MG, another Chinese auto company, has a compact SUV--ZS EV. A few lesser-known Chinese auto brands have also recently launched their offerings in the Nepali EV four-wheeler market. While even cheaper models like the Mahindra e2O now offer a range above 100kms, higher-end models like the KIA Niro claims a range of more than 400kms on full charge.
There are also numerous brands offering two-wheelers. While electric scooters from Terra Motors, a Japanese EV company, have been in Nepal for many years, there is now a range of scooters to choose from. These include cheap, affordable ones that don't even require a licence to more powerful versions like the Niu, a Chinese e-scooter.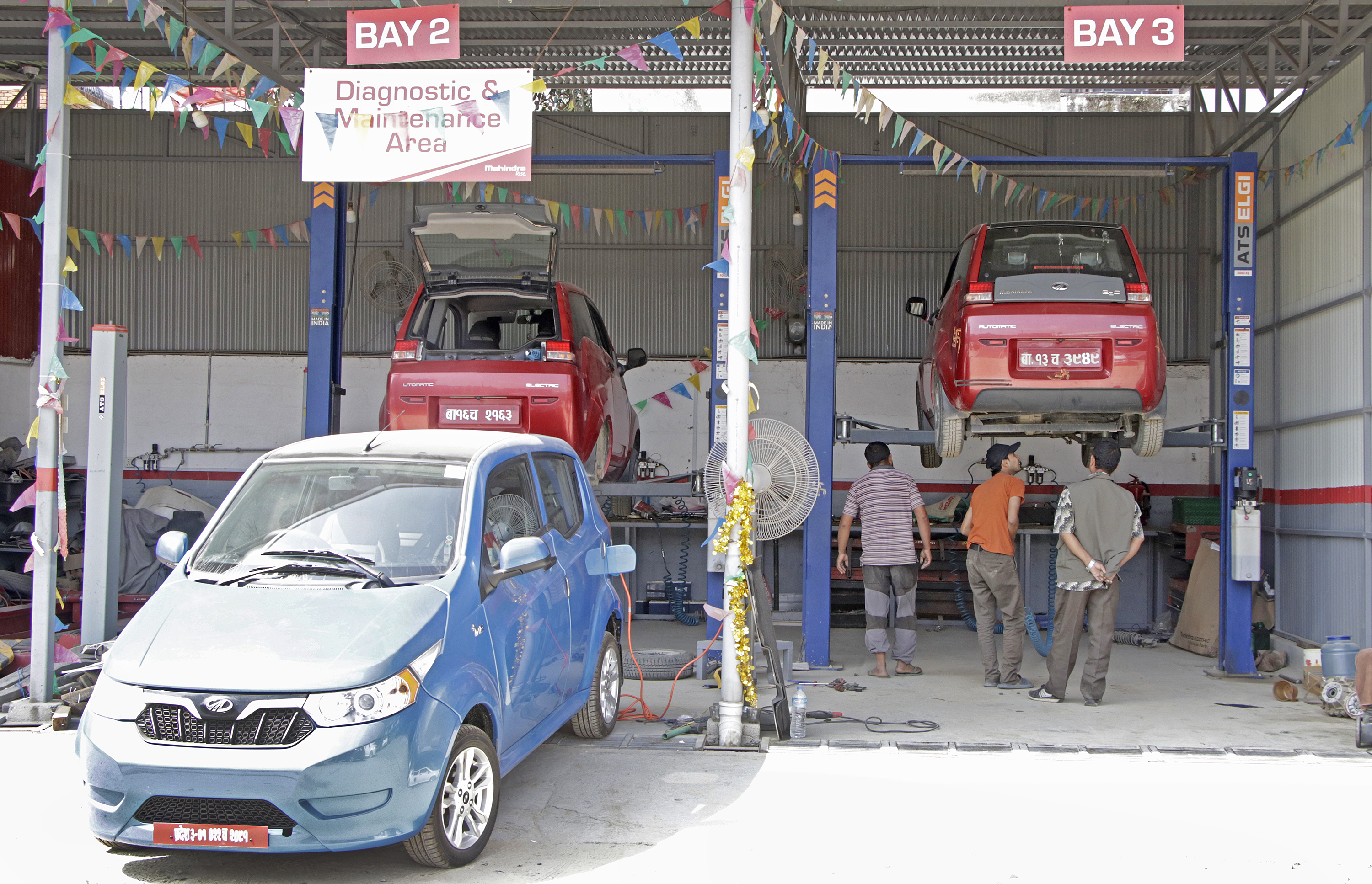 To cater to growing demand, authorised Mahindra dealer Agni Energy Pvt Ltd opened a service station dedicated to EVs in 2018. Anish Regmi /TKP
The government should lead
Across the world, governments have played significant roles in increasing EV penetration. In Norway, the world leader in EV adoption, the government removed its 25 percent sales tax for EV purchases. The government also crucially helped the country set up its extensive EV charging infrastructure network.
In China, which accounted for more than half of 2018's global EV sales, the government started rolling out EV subsidies in 2010. In 2017, the Chinese government spent $7.7 billion in subsidies--an average of $10,000 per EV. In bigger cities, where it can take years to obtain a vehicle licence, the government guaranteed licences for EV adopters.
In neighbouring Bhutan, the government tied up with Nissan in 2014 and launched the Japanese auto giant's very successful EV Leaf in the local market. The first 77 EVs were sold at half their price, and the company helped the government build charging stations. The government also offers a 20 percent subsidy (equivalent to $5,500) on the purchase of every electric vehicle taxi. By May 2019, close to 100 taxi operators had registered with the project office.
In Nepal too, the government has introduced policies to encourage EVs adoption. Unlike fossil fuel-powered four-wheelers, which incur taxes of up to 261 percent, private EV four-wheelers are taxed only 23 percent (10 percent import tax and 13 percent VAT). Public EVs with the capacity to seat more than 14 passengers are levied only 14 percent tax (1 percent import tax and 13 percent VAT).
"Had it not been for these tax subsidies, EVs, which are much more expensive than their fossil fuel counterparts, would have been prohibitively expensive for the Nepali market," said Shrestha. "The slashing of taxes has narrowed the price gap between EVs and their counterparts, giving the former a much-needed push."
Nepal, in its Nationally Determined Contribution submitted to the United Nations Framework Convention on Climate Change, has also set several targets to increase EV adoption to support climate change mitigation and adaptation. According to the report, Nepal aims to increase the share of the EVs to 20 percent from 2010 levels by 2020. It also states that Nepal will decrease its dependency on fossils in the transport sector by 50 percent by promoting energy-efficient and electric vehicles.
The report goes on to mention that Nepal will develop its own electrical (hydro-powered) rail network by 2040, an ambitious goal given that there are no functional railways in Nepal as of yet.
"The government has set such impressive EV penetration targets, but at the same time, some of its actions go completely against these very targets. Inauguration of the Motihari-Amlekhgunj oil pipeline last month is one of many government actions that conflict with its EV policies," said Shrestha.
While the government's policies have nudged private consumers towards EV adoption, the same impact hasn't been seen in public transport.
"When it comes to transitioning to EVs, the government's focus seems to be on just private vehicles, not public ones," said Bhesh Bahadur Thapa, chairperson of Sundar Yatayat, the operator of Nepal's only electric public bus, which started operation last month. It took several months for Thapa to just get the government paperwork done.
"Government officials we had to deal with seemed least enthusiastic, and for months, our paperwork was tossed around from one department to another. It was a very frustrating period," said Thapa. "It was only after we had a meeting with the prime minister and informed him of the bureaucratic hurdles we were facing that things started moving ahead. Had it not been for his intervention, we probably wouldn't be operating."
Sundar Yatayat currently operates four EV buses in the city. The buses, which were manufactured by China's BAK Group, were built specifically to suit Kathmandu's road conditions, says Thapa, with each bus costing the company a whopping Rs12.6 million. A similar diesel bus costs only around Rs4 to 5 million.
"The high upfront costs of electric buses have led people to doubt their profitability. But we did extensive research before launching and we are confident that we will break even in four to five years, which is roughly the same amount of time it takes for diesel buses," said Thapa. "Diesel buses spend Rs3,000 to 4,500 on fuel every day, Rs200 on engine oil, and Rs100 on mechanical works. While to fully charge one of our buses, which has a range of 286kms on a full charge, it costs just Rs750. There's no engine oil cost, no mechanical cost, and we don't have to pay the annual Rs13,000 to 19,000 that diesel buses pay as road tax."
Just like EV buses, four-wheelers also have a high upfront cost, but the maintenance and running costs are much lower compared to fossil fuel-powered vehicles.
"I drive around 1,500kms a month, and my monthly electricity bill comes to around Rs2,000. If it were a conventional car, I would be spending at least Rs10,000 a month on fuel alone," said Pradhan. "There's no mandatory servicing charge or engine oil cost. Except for battery replacement, there's no great cost that EV owners will have to deal with."
Car manufacturers offer several years of warranty on batteries, and replacing a single battery unit (one EV battery pack is made up of several units) can cost anywhere between several thousand rupees to a few lakh rupees, depending on the make of the car and the technology it employs.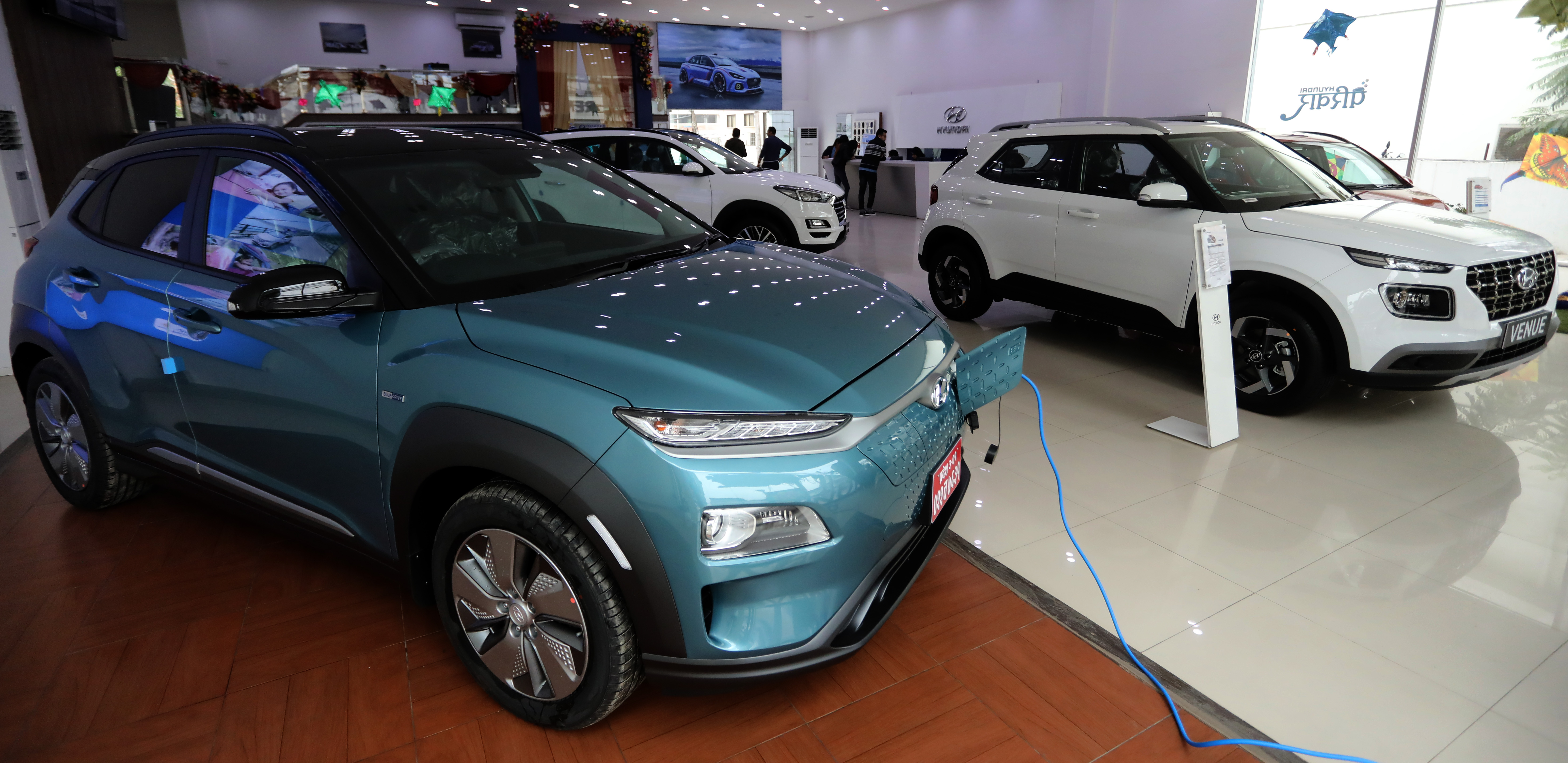 A Hyundai Kona, one of the brand's two EV offerings, sits in a showroom alongside the brand's fossil-fuel vehicles. Elite Joshi /TKP
Combating air pollution, one car at a time
According to the National Action Plan for Electric Mobility, the total number of registered vehicles in the country grew by 14 percent annually during 1990-2015. The report also points out that greenhouse gas emissions saw a 22 percent year-on-year growth during 2007-2013, mostly due to the rise in the number of passenger vehicles on the roads.
According to the World Health Organisation, air pollution causes more than 9,000 deaths every year in Nepal. So Kathmandu, which has one of the worst air qualities in the country, stands to gain a lot from greater adoption of EVs in public transportation.
The air-quality monitor placed by the US Embassy on its grounds at Maharajgunj, and at the Phora Durbar Recreation Centre near Thamel, read 150 and 154, respectively, at 10 am on October 25 for PM2.5 (particulate matter 2.5mm). According to the US' Air Quality Index, levels of 150 and 154 are considered unhealthy for children, teenagers, the elderly, and people with heart or lung disease.
One of the primary reasons behind the push for EVs by governments the world over has been to combat air pollution, and environmental experts say that vehicular emissions in particular is one of the main reasons for Kathmandu's unhealthy air quality. In Nepal, says Thapa, 40 to 50 percent of the petrol and diesel that is imported every year is consumed by public transportation.
"To make a significant impact on air pollution, it's imperative that the government focuses on policy-level interventions that would increase EV penetration in public transport," said Thapa.
"A few years ago, I drove my REVA to Nagarkot and ended up without enough battery to return to Kathmandu. I went from shop to shop asking if I could charge my vehicle," said Bijaya Sagar Pradhan. "Some shop owners flat out refused, and some didn't have enough voltage. It was only after more than an hour that I managed to find a place to charge my car."
Charging stations for EVs are what fuel stations are to fossil-fuel powered vehicles. In Kathmandu alone, there are 172 fuel stations to cater to conventional motorists. For widespread adoption of EVs, availability of a network of charging stations is extremely crucial, say transport entrepreneurs.
Given the rise in the number of EVs in the country and to encourage more people to buy EVs, Nepal Electricity Authority recently unveiled a plan to establish 50 charging stations in major cities and busy highways within a year and a half.
"This plan, once implemented, will serve as a huge confidence booster for people to buy EVs," said Shrestha. "For a more widespread network of charging stations, the government will have to encourage the private sector to set up charging stations."
But charging stations require huge investments. Sundar Yatayat, which operates a station in Bhatekokopul, Kathmandu, paid Rs1.2 million for a 30kW charging port, Rs1.8 million for a 60kW charging port, and Rs2.4 million for its 120kW charging port. The prices are before tax.
"Even though the government has provided tax deduction for EVs, it charges a whopping 37 percent tax while importing EV charging ports. With the cost of leasing land, setting up charging stations is a huge investment for private stakeholders. But worst of all, the government has yet to set standard rates for EVs to charge at charging stations," said Thapa. "If the government finalises the rates for EV charging stations, we are ready to set up at least two more charging stations where EVs of every make can charge."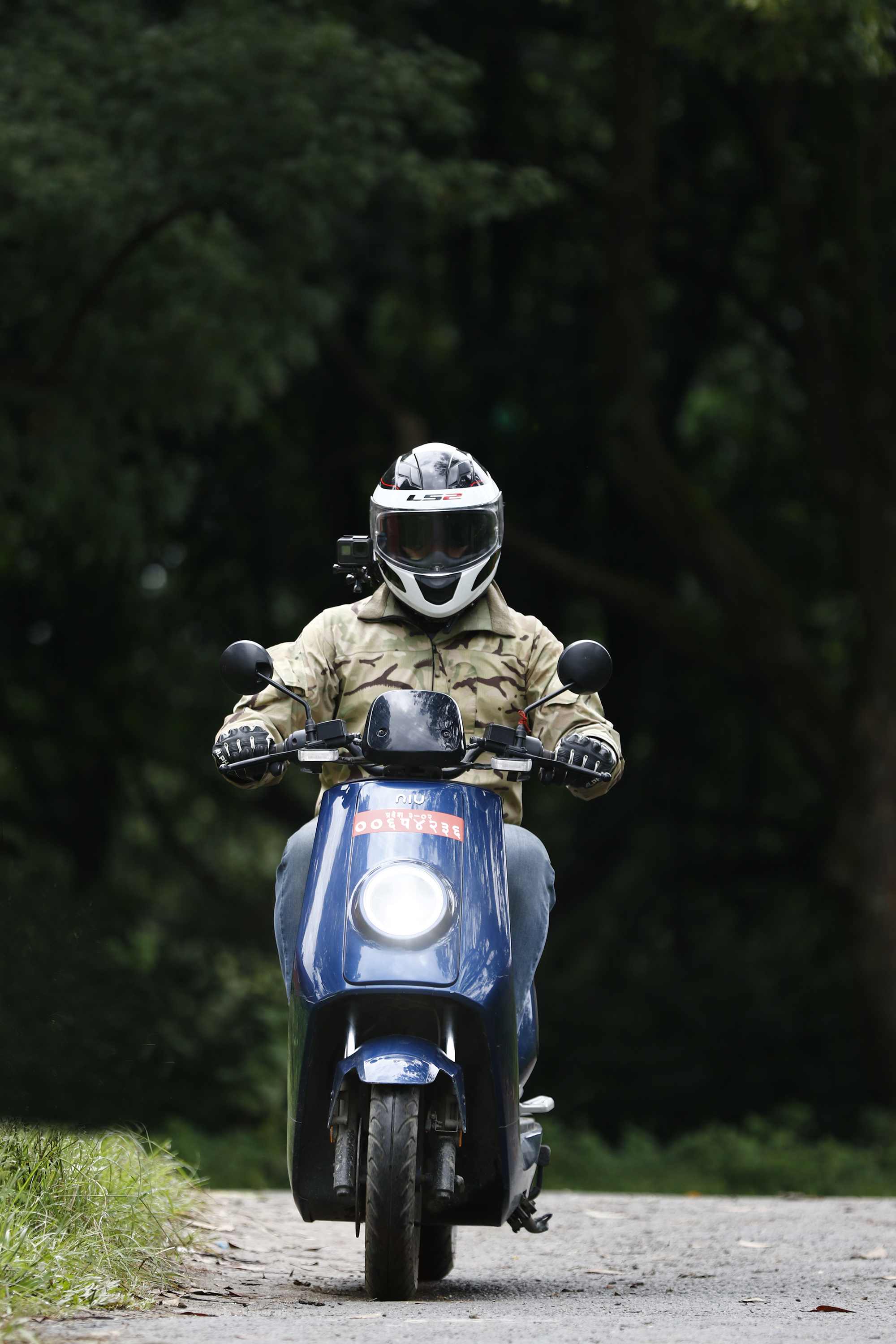 EVs are not just cars, there's also a wide variety of electric scooters available in the local market. Keshav Thapa /TKP
Electrically offsetting the trade deficit
According to the Department of Customs, during the fiscal year 2018/2019, Nepal imported petrol and diesel worth Rs155.43 billion, an increase of more than Rs30 billion from the fiscal year of 2017/2018. The increase in the number of fossil-fuel-powered vehicles has also led to a rise in imports of petroleum products, widening the country's already ballooning trade deficit.
"Greater adoption of EVs will not only help combat air pollution but also help the country reduce its reliance on imported petrol and diesel, both of which are major contributors to our depleting foreign reserves," said Thapa.
Hydropower companies and especially the NEA stand to benefit from increased EV penetration.
Nepal's electricity demand stands at around 1,300 MW, and the country's total electricity output is approximately 1,100 MW. The remaining electricity is imported from India. NEA expects that in the next year-and-a-half, around 1,100 MW will be added to the national grid, doubling the country's total electricity output.
But increasing electricity output alone won't do. NEA will have to update its existing electricity distribution network. In Kathmandu, according to NEA's annual report for the year 2018/19, there are 11 substations, and each substation has the capacity of 60.10 MVA, putting the total capacity at 642.30 MVA. The rise in EV adoption will hike the demand for electricity.
This, say hydropower experts, will present another problem. According to experts, the load capacity of NEA's existing power distribution network will have to be upgraded accordingly.
"Nepal's benefits from transitioning to EVs are multi-sectoral--from combating pollution, strengthening the economy, energy security," said Shreshta. "Our government will have to show political will by introducing policies to support EVs and laying the necessary groundwork to create the infrastructure to back them up. EVs are the future, and the sooner we future proof ourselves, the better."
Dear reader, we'd like to hear from you. We regularly publish letters to the editor on contemporary issues or direct responses to something the Post has recently published. Please send your letters to [email protected] with "Letter to the Editor" in the subject line. Please include your name, location, and a contact address so one of our editors can reach out to you.
---