Tugging at your heartstrings
Tulsi Acharya's 'Mochan' aptly portrays the intricacies of relationships.

bookmark
Published at : May 27, 2023
Updated at : May 27, 2023 08:13
Tulsi Acharya is a prolific writer. He has penned over a dozen books on various subjects of public interest. Receiving a degree in English literature was just the beginning for him. Acharya's appetite for more knowledge only amplified, and he joined Kennesaw State University to pursue an MA in creative writing. In the course of academic penance, he was awarded a PhD. This feat of success was like a dream come true in the life of any scholar. After earning his PhD, Acharya did not look back. He undertook several complex subjects and researched thoroughly to write books. If you read any books penned by Acharya, you will find his scholarly impression in those books.

Acharya's writing career began with critical and analytical articles that were published in different local and international newspapers and magazines. An interesting fact about Acharya is that he began his writing journey as a poet. over the years, he transitioned into becoming a champion fiction and nonfiction writer.
Acharya's latest book, Mochan, was published in 2021 when the world was under the constant threat of the Corona pathogen. 'Mochan' means redemption, and the novel truly embodies its name. When it was released, the book worked as a wonderful distraction from the despair we were all experiencing during the lockdowns. The captivating story takes you on a journey of agony, pain, and loss, but it leaves us on an inspiring note of hope and possibility.
Mochan unveils the bitter reality of life that most people would endure silently and would rather not be reminded of. However, Acharya has beautifully presented these complicated themes and intricate human relationships in his novel. The protagonist Jeevan's life is very unstable. He loves his wife—who he just married. But their relationship doesn't last long. Their clashing egos, loss of love, mistrust, jealousy, and differences of opinion wreak havoc on the relationship. Aashma, Jeevan's wife, remains an enigma to Jeevan.
The main reason for misunderstandings and conflicts between Jeevan and Aashma was their attitude and demeanour. Aashma is an ambitious woman who wants to live a carefree life, and her goal is to attain happiness through materialistic methods. However, Jeevan has a diametrically different nature. He always led his life with the guidance of principles, honesty, and simplicity. His priority was never to find happiness in materialistic things but in spirituality. And this was the bone of contention between Jeevan and Aashma. This difference in ideology created a rift in the relationship, which gradually widened beyond repair. And a whole lot of problems began afterwards.
Jeevan does not get the love and care he expects from Aashma. So, tried to find it outside, which led him to develop an extramarital affair. Jeevan's life turned from bad to worse as he suffered one setback after another. Those nasty lessons of life taught him a costly lesson—peace and happiness cannot be found in the camaraderie of human relationships. This revelation in Jeevan's life led him to spirituality. This was a huge turning point in Jeevan's life.
I found Mochan invoking emotions similar to the ones Parijat's 'Shirishko Phool' brought about. Mochan deals with emotions that seem gradually more-and-more complex. The story of Mochan strikes a fantastic balance between hope and despair.
After reading Mochan, it is clear that the novelist has thoroughly used the research he conducted for his previous release 'Sex, Gender, and Disability in Nepal'. Acharya has successfully depicted complex human behaviours, including love, sex, and extramarital affairs, very well in his novel. This part of human psychology and the way the author has dealt with the subject are simply outstanding. And for this, I must say Mochan is on par with 'Shirishko Phool'.
Despite the novel—at least the physical copy I was reading—having some typos and missing texts (that were easy to decipher), Acharya's lucid writing is very enjoyable to read.
As a reader who greatly admired Acharya's storytelling, I have a strong urge to translate Mochan into the English language. I think a novel of this stature must be read all over the world. People all across the globe can get a good glimpse of the socio-economic echelons of Nepali society through this book.
Mochan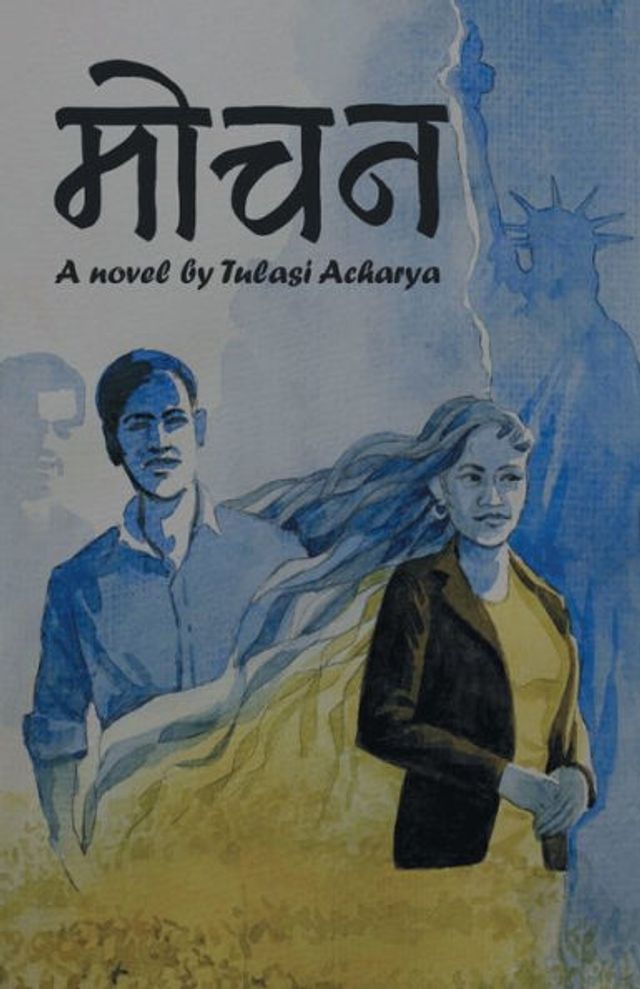 Author: Tulsi Acharya
Year: 2021
Publisher: Phoenix Books
---
---