Literature is the source of consciousness
Veteran linguist and writer Rajendra Bimal discusses the importance of reading Nepali literature to understand the nation.

Photo courtesy: Rajendra Bimal
bookmark
Published at : April 13, 2023
Updated at : April 13, 2023 08:42
An accomplished author in Nepali and Maithili, Rajendra Bimal, is a man of letters. Bimal holds a doctorate in linguistics in three languages—Nepali, Maithili and English. He is a linguist, poet, author, cultural activist, and academic. Bimal's stories and literary works have become fixtures in the curricula of educational institutions across the spectrum, from kindergarten to postgraduate levels. As an educator, he has imparted his vast knowledge of Nepali and linguistics to generations of students at Tribhuvan University, leaving an indelible mark on the intellectual landscape of Nepal. Bimal is driven by a fiery passion for national unity and integrity, a quality that permeates every aspect of his literary output.

For his remarkable contributions to Nepali language, literature, art, and folk culture, Bimal was bestowed with the highly prestigious Jagadamba Shree Puraskar in 2009, a testament to his enduring impact on the Nepali literary scene.
Bimal discusses his passion for language and literature, as well as how they may be used for holistic societal reform, in this conversation with the Post's Mimamsha Dhungel.
What kind of books do you like to read?
I have an insatiable hunger for books, and I count myself lucky to be able to read in different languages. From English novels to Hindi literature and various translations in between, I indulge in all types of reading. I believe that reading has helped refine my own writing, and as a writer, I attribute my abilities to the vast amount I have read. This is why I never cease to read. My love for books has enabled me to explore various aspects of language and literature, and I have been particularly intrigued by books that have been awarded the Nobel Prize in Literature. As a result, I have read many of these celebrated books.
In today's world, where everything is getting digitalised, do you think books will remain relevant?
While it's possible to view pictures and videos of a place like Jumla online, nothing compares to the experience of actually visiting the location. Similarly, for book lovers, there is a certain magic in holding and reading a physical book that cannot be replicated by digital sources on the internet. The aroma of the pages, the act of flipping through them, annotating favourite parts, falling asleep while reading and waking up to find the book beside you—all of these sensations are unique to the experience of reading a book. For many, books hold personal significance beyond just their content. Some people keep letters and flowers between the pages of a book, further deepening their connection to it. Only those who are avid readers can truly understand the deep attachment and sentimentality that can be fostered towards books.
Despite the belief that writers and books may soon become relics of the past, I maintain that literature and the written word will always remain relevant. A mobile device may offer convenience, but it cannot replicate the experience of reading the works of Bhupi Sherchan or Laxmi Prasad Devkota. The true adventure lies in discovering their books and the worlds that they offer within their pages.
Many young people nowadays prefer English to Nepali for reading and writing. Even while speaking, Nepali's identity as a language is fading. What are your thoughts on this?
Indeed, globalisation has had a significant impact on language and culture. Most of us are not fluent in Nepali, for example, which is quite normal. We are gradually becoming foreigners in our own language. Unfortunately, today's generation has a poor awareness of the value of language. Language is our identity, not merely a method of communication.
Language is the carrier of our civilisation, culture, thoughts and traditions. That is why we should not take our languages for granted. It is critical for young people to understand that language connects all aspects of life. That is the foundation of our civilisation. It is critical to safeguard the authenticity of our languages.
Language has the power to both connect and separate us from each other. What should writers remember to safeguard national integrity through literature?
The literature produced in Nepali should reflect the entire nation, incorporating flavours from all regions of Nepal. It is important for writers to infuse elements of local and regional literature into mainstream Nepali literature, as there are potentially undiscovered literary gems waiting to be translated from local languages and regions. Intercultural translations can also help to foster an understanding of the diverse cultures and traditions within Nepal.
Regardless of the language in which they were written, the best works of Nepali literature should be translated into English so that the international community can appreciate the unique qualities of Nepal. However, it is crucial that this translation process is inclusive and representative of all voices to ensure that the rich diversity of Nepali literature is fully represented.
You've published a lot of short stories. What authors do you like to read? What, in your opinion, distinguishes Nepali literature—particularly story writing?
If I have to take names, I absolutely enjoy the writings of Guru Prasad Mainali and Ramesh Bikal. I cannot miss these two names because they are my biggest inspirations in Nepali literature. Their writings have influenced me in a lot of ways.
Nepali literature is renowned for its focus on traditional values and the exploration of morality, which are considered its greatest assets. Through our narratives, we strive to establish and demolish old values and introduce new ones, making our literature an ever-evolving reflection of our society. Our stories are deeply rooted in Nepali soil and bring to life the Nepali way of living. For those seeking to truly understand Nepal, reading Nepali literature is a must. Moreover, Nepali literature is distinguished by its honesty in depicting various aspects of life, and its stylistic experimentation has only further strengthened its impact over time.
With different sociopolitical changes in the country, what direction should our literature take?
There are three movements in literary writing these days: construction (nirmaan), production (utpaadan), and creation (srijana). The first trend we see these days is that many individuals are only interested in the nirmaan of literature. Some continue to write in order to make a reputation for themselves in the field or simply for the sake of it. Another trend is the vast utpadan of literature. You aim to commercialise literature by writing what will sell. Writers have become market-focused. Moving forward, I believe both of these tendencies should come to an end.
Our focus should be on the creation of literature. Srijana is born when it adds value to the society. Literature should be able to establish relevant moments or events of life in an artistic form. It has the power to bring about social transformation.
I hold a different perspective regarding the common belief that literature is merely a mirror reflecting society. If society is plagued with darkness, should literature not instead serve as a source of consciousness? It is not enough for literature to merely mirror society's afflictions and darkness; it should also reveal what the mirror fails to show—the authentic stories of society. I believe that it is now more important than ever for our literature to promote comprehensive societal transformation through creative expression.
Rajendra Bimal's Book Recommendations:
The Bluest Eye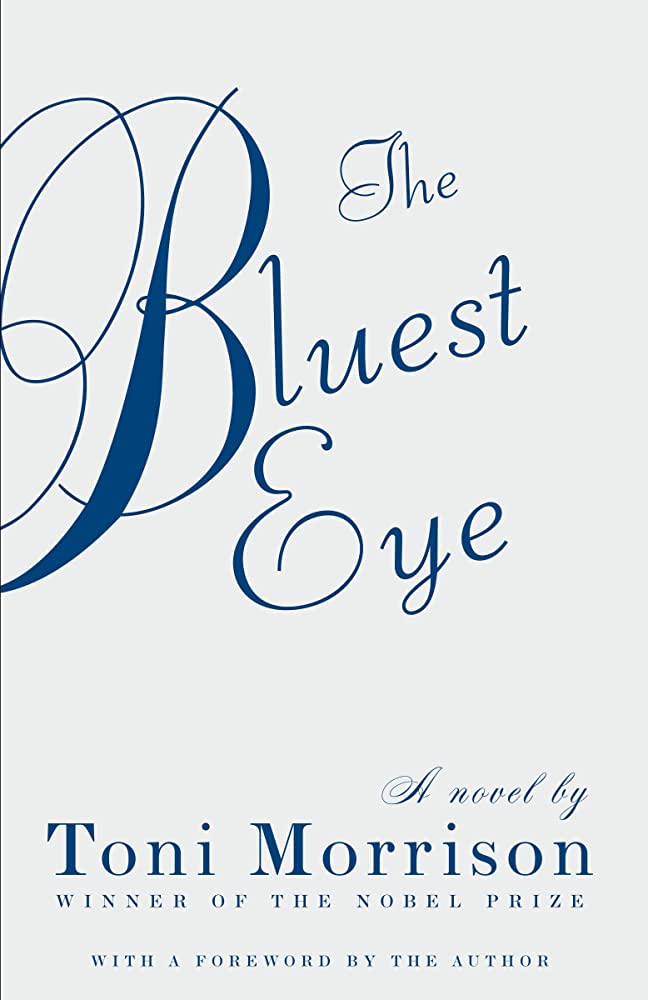 Author: Toni Morrison
Publisher: Holt, Rinehart and Winston
Published: 1970
Uncle Tom's Cabin
Author: Harriet Beecher Stowe
Publisher: John P Jewett and Company
Year: 1852
Things Fall Apart
Author: Chinua Achebe
Publisher: William Heinemann Ltd
Year: 1958
The Jungle
Author: Upton Sinclair
Publisher: Doubleday, Page & Co
Year: 1906
Godaan
Author: Premchand
Publisher: Fingerprint Publishing
Year: 1936
Naya Sadak ko Geet
Author: Ramesh Bikal
Publisher: Sajha Prakashan
Year: 1961
---
---