The inheritance of caste indignities
Githa Hariharan examines how social exclusion devastates individual lives in her new novel 'I Have Become the Tide'.

Parij Borgohain/Unsplash
bookmark
Published at : August 10, 2019
Updated at : January 27, 2020 15:03
India in 1955 passed the Untouchability Act to eradicate the caste system. Decades later, the world's largest democracy's battle against this deeply flawed social hierarchical system is nowhere close to end. 'Upper castes' still rule the roost while Dalits remain at the bottom of the social structure.
Even as the old-style hierarchy remains, Narendra Modi's rise to power in 2014 has expedited the growth of a composite Hindu identity. Such an identity, created with electoral politics in mind, is pitted against India's religious minorities. As India flirts with militant nationalism and majoritarianism on the back of a Hindu identity, the secular character of the Indian polity is under threat. The Modi era calls for a fresh pair of lenses to see what has really happened to the caste-based hierarchy that has formed the backbone of India's divided society.
This fairly recent phenomenon of casteism's changing nature remains at the heart of Githa Hariharan's new novel, I Have Become the Tide. Hariharan, who won the Commonwealth Writers' Prize for the best first novel in 1993 for The Thousand Faces of Night, engages in her latest novel with the pressing issues of continuing inequalities and oppression along with the death of free voice in the present-day India. She unveils the tapestry of those marginal lives that hold on to countless dreams and hopes even after centuries of oppression. In the same league, the novel shuns the idea of a Hindu nation as a baseless rhetoric that serves some and excludes many. Hariharan, with her remarkable ability to move back and forth in time and space, creates stories, verses and images that expose the hostility that defines contemporary India.
The novel begins in the 12th century, when Chikka, a young cattle skinner, struggles with the question of his identity. He looks for solace and answers in his father's songs: "Where is that land/ where water flows free?/ Tell me. Tell me". His reluctance to work as a cattle skinner is rooted in the exclusion his community faces and the shame it brings to them. Centuries later, the question of identity—and of equality—remains unresolved. Hariharan depicts this by drawing parallels between the life of Chikka and that of three Dalit students in contemporary India who dream of equality as they fight against all kinds of odds.
As Hariharan goes on to show in the novel, the primary questions that need to be addressed are: For how long shall the Dalits fight for equal rights and social status? Is there any hope for the creation of a righteous and inclusive society that respects an individual without reducing him or her to a caste-based entity? There are no easy answers to these questions. What is more, these questions are potentially dangerous in contemporary India, the locus of the novel, where dissent and inquisitiveness get one the 'anti-national' tag. Journalists, academics, and activists who question the government's actions are hounded by the state and vigilante groups alike. Rather than marching forward, India is today going backwards, with the current nationalist government suppressing dissent and freedom of expression.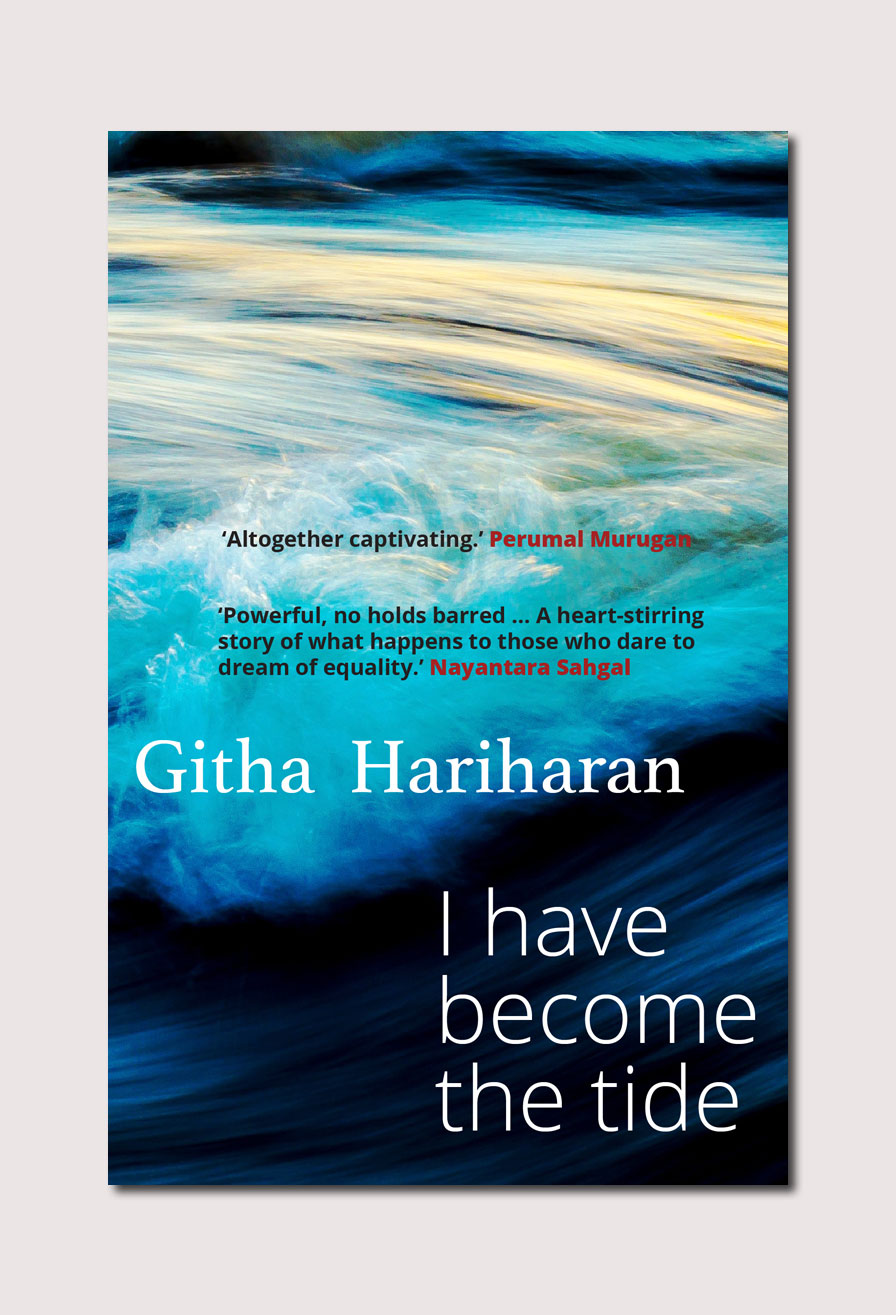 It is against the backdrop of such a tumultuous present that Hariharan's protagonist, Krishna, dreams of the all-inclusive 'Anandagrama', a land of equality. He is researching on the poetry of a 12th century saint Kannadeva and is astonished to learn about his humble background. He is the son of a cattle skinner who goes on to become a learned man. His father and his grandfather were subjected to humiliation owing to their caste, and this grim situation has not changed much even today. His ongoing work on Kannadeva angers Hindu fundamentalists, who claim that their Hindu gods have been insulted. Krishna, though, finds this idea of Hindutva-nationalism problematic and goes on to research and self-publish his findings. Hariharan connects the past with the present and unleashes the irony of 'change' that defines contemporary India by shifting the narrative back and forth. As the narrative unfolds, it becomes clear that India is still rooted in its casteist past, and that the discrimination the oppressed face today is no different than it was centuries ago. The three Dalit students mentioned earlier—Satya, Asha and Ravi—have their own narratives of everyday exclusion. Their caste-based identity makes them vulnerable and determined to fight at the same time. The strategic discrimination they face in their respective colleges is a reality for many Dalit students across the country.
The constant reminder of being low-caste makes them vulnerable and one of them ultimately gives up. This resonates with the life of Rohith Vemula, a Dalit student activist who committed suicide after systematic hounding by a right-wing student organisation, university administration and politicians. The novel not only poses tough questions regarding the contemporary Indian society but also takes us back in time and place to ponder over the long, arduous history of marginalisation and the resistance to end it. After more than 70 years of independence, India still reels under the centuries-old oppressive caste system and communal conflicts with no end in sight. However, even as she demonstrates how India as a nation has failed miserably in providing a sense of humanity and justice to its people, Hariharan is optimistic about the inevitability of change and the peace that will prevail.
In the acknowledgement section of the novel, she clarifies her motive behind writing it: "No privileged person in terms of caste or class can, despite choices made as an adult, really 'know' the lived experience of those who have been historically oppressed. I Have Become the Tide has been written with this awareness. But it was also born out of the conviction that no writer can engage with life in India today without taking a stand, in some modest way, in the terrible inequalities that continue to ravage the lives of so many of our fellow citizens". As intolerance against minorities, intellectuals and activists scales new heights in the Modi era, when dissent and resistance is considered seditious and anyone who speaks against the government is labelled as anti-national, Hariharan's effort at writing this novel is commendable. The novel at times sounds monotonous owing to its multiple plots and complex narrative technique, but it is a powerful work that depicts the social and political predicament of contemporary India.
I have become the tide
Author: Githa Hariharan
Publisher: Simon and Schuster India
Price: Rs 795
***
What do you think?
Dear reader, we'd like to hear from you. We regularly publish letters to the editor on contemporary issues or direct responses to something the Post has recently published. Please send your letters to tkpoped@kmg.com.np with "Letter to the Editor" in the subject line. Please include your name, location, and a contact address so one of our editors can reach out to you.
---
---