Art for life
An event commemorating cancer survivors who paint their stories is happening today.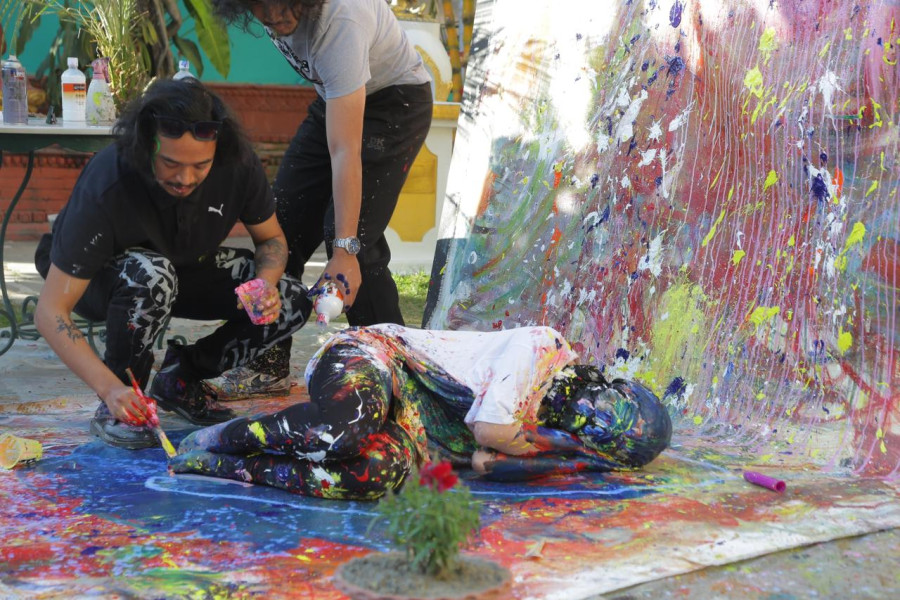 Sharif Shrestha
bookmark
Published at : February 4, 2023
Updated at : February 4, 2023 06:57
Cancer Support Group, KGH foundation, and Nepal Cancer Hospital and Research Center are organizing an event called 'Cancer survivorship on a canvas' to celebrate World Cancer Day. The event commemorates cancer survivors by painting their stories through art. It will represent positivity, perseverance, and bravery through canvas.

Attendees can take part in five activities—namely, paint session for the guests where survivors will paint their stories live alongside artist Jugal Rajbhandari, tapestry making, exhibition of personal objects and lastly some words from keynotes speakers—Dr Sudip Shrestha, the medical director and head of department of Medical Oncology in Bhaktapur Cancer Hospital, Karna Shakya, founder of KGH Group, Sworpa Shrestha a devoted cancer activist and also runs Cancer Support Group, and dancer and model Dolly Gurung. The program will be hosted by Sharif Shrestha, representative of Nepal Cancer Group, and Bishesh Bajracharya, representative of KGH Foundation.
What: Cancer survivorship on a canvas
Where: Kathmandu Guest House, Thamel, Kathmandu
When: February 4
Time: 12pm to 5pm
Entry: Free
---