Finding stability: A look at mood disorders
Clinical psychologist Subhash Chandra Sharma provides insights into different types of emotional states—ranging from mania to depressive episodes.

SHUTTERSTOCK
bookmark
Published at : August 22, 2023
Updated at : August 22, 2023 08:04
Kathmandu
People naturally feel different emotions when faced with different situations. Our feelings often influence our moods, and it is crucial to recognise that all of them can impact our mental state. Although mood fluctuations are normal, frequent fluctuations or continuation of the same mood for an extended period of time can harm our mental well-being. Because of our lifestyle, and unprecedented changes occurring in the modern world, mood disorders are becoming increasingly prevalent in our society. These changes can last for an extended period, which can cause significant disruption to one's daily life. It is essential to recognise the signs of a mood disorder and seek help, if necessary, to maintain a healthy mind and body.
Subhash Chandra Sharma is a clinical psychologist and the chief of clinical services at the Centre for Mental Health and Counseling Service Nepal (CMCS-Nepal). He was a former faculty at Kathmandu Medical College's Department of Psychiatry. He details the patterns, causes and prevention strategies to ensure our emotional temperament remains as stable as possible.
What are mood disorders?
Individuals often experience fluctuations in their emotional state. To fully comprehend mood disorders, individuals must first understand the definition of mood. Mood is an internalised state of emotion that is sustained for an extended period. Your mood can manifest as a range of emotions, including sadness, happiness, or fear. People often say, "He's in a bad mood!" when someone looks sad or is not their usual self.
There are three distinct types of mood states that individuals can experience. The first is Euthymic mood, which refers to an individual's typical everyday mood. Feelings of cheerfulness and tranquillity characterise this state, and individuals in this state tend to display increased resilience to stress. The second mood state is Hyperthymic, characterised by an exceptionally positive attitude and disposition. Individuals in this state are more active and engaged in social interactions. The third mood state is Dysthymia, or persistent depressive disorder (PDD), which is similar to major depressive disorder and is characterised by cognitive and physical symptoms of sadness.
What are the types of mood disorders?
Mood disorders involve a range of moods and experiences but are categorised into two types especially. Depression is a common mood disorder characterised by an extended period of low emotional state. Sufferers experience persistent sadness and lack interest or pleasure in previously enjoyable activities.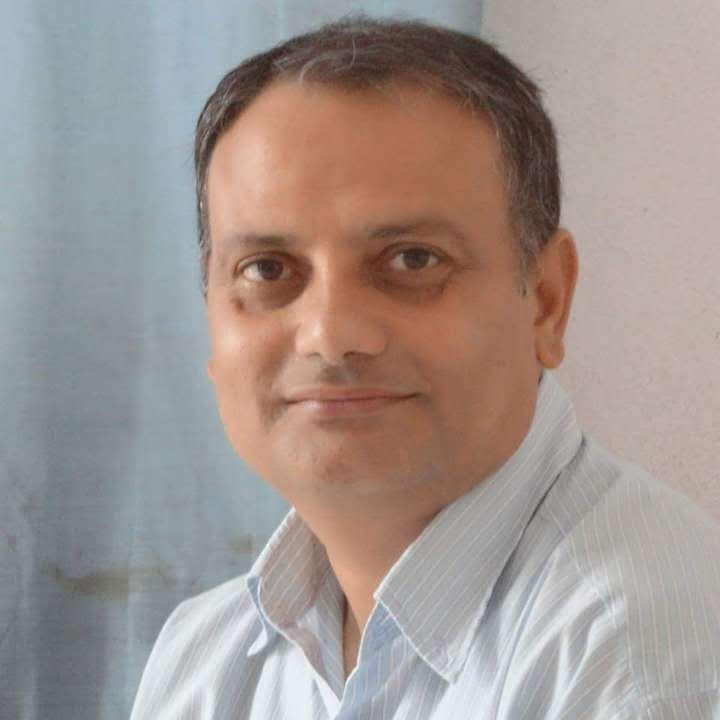 Clinical psychologist Subhash Chandra Sharma Photo : Courtesy of Subhash Chandra Sharma
Depression can also manifest as an inability to experience positive emotions when engaging in typical daily activities. This mood disorder is especially prevalent today and it is essential to recognise that it is a clinical condition that requires professional attention. Major depressive disorder is a severe clinical condition that can significantly impact an individual's mood, cognition, and behaviour. This disorder can lead to various physical and emotional challenges, including difficulty performing daily activities and even experiencing suicidal thoughts. It is important to note that depression is not just feeling sad or blue; it is a complex and multifaceted condition that can profoundly affect a person's quality of life.
On the other hand, mania is a state of heightened emotional and physical activity characterised by extreme energy levels and behavioural changes. This state can be easily noticeable to others and can differ significantly from one's usual self. Recognising the signs of mania and seeking professional help to ensure the best possible outcome is essential.
What causes mood disorders?
The two major mood disorders—depression and mania—can be attributed to many factors. While these disorders are separate, they can be caused by similar triggers. The causes of both disorders can include highly stimulating environments or situations, which can positively or negatively affect the individual. Significant life changes, such as divorce, marriage, pregnancy or unemployment, can also contribute to the onset of these disorders. A lack of sleep and substance use, such as recreational drugs or alcohol, are potential causes.
How can we control mood disorders?
Mood disorders exhibit various symptoms and have multifaceted etiologies, thus requiring different management strategies. While mania is more challenging to self-recognise, others can detect it. Conversely, depression is relatively more straightforward due to the patient's improved self-awareness and willingness to seek assistance. Patients with depression can opt for psychiatric consultations, meditate, or participate in recreational activities that promote positive emotions and distract them from ruminating on their issues.
In cases of mania, it is often necessary to compel the patient to seek psychiatric or medical treatment, as they may be resistant to acknowledging their condition. Hospitalisation for one to two weeks is typically required for the patient to recover fully. The important thing is to become self-aware and realise there is no harm in seeking help.
---
---