The mental health matron
Dr Ganga Pathak says she wants counselling to do things that cannot be done by prescription drugs.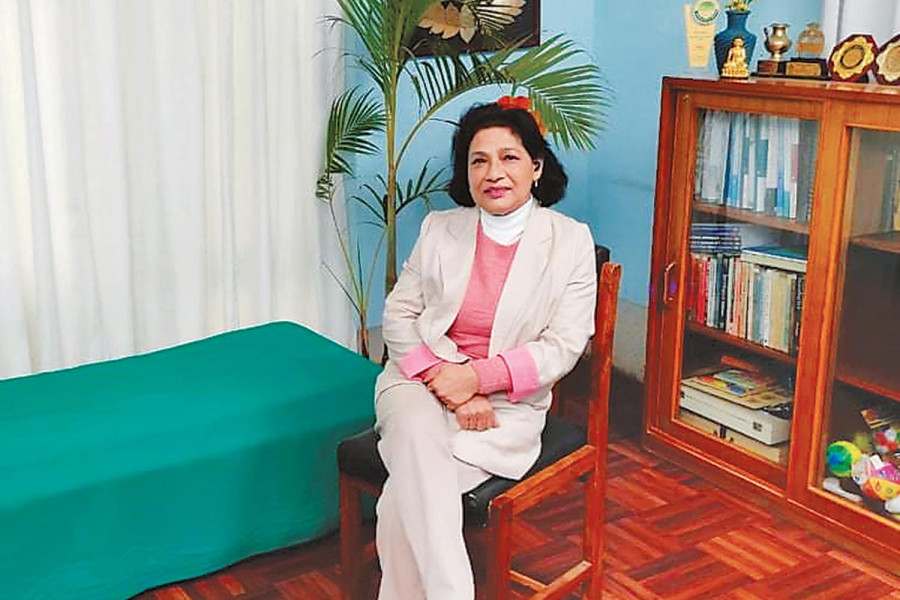 Pathak wanted to pursue psychology as she was herself dealing with psychological trauma. Photos Courtesy: Dr Ganga Pathak
bookmark
Published at : February 6, 2023
Updated at : February 6, 2023 09:44
Kathmandu
Dr Ganga Pathak is a pioneer in the field of mental health advocacy. She has been at the forefront of the movement to bring mental health to mainstrearm attention in Nepal through her work. She has been working as a mental health counsellor for over three decades and is one of the founders of the National Institute of Psycho-Educational Counseling. Currently a professor of psychology at Kathmandu University, Pathak used to teach the subject at Tribhuwan University before.

Dr Pathak developed an interest in psychology as a young girl. Since then, Pathak has risen to the top of the psychological hierarchy in Nepal. She got inspired to pursue a career in psychology after Dr Abha Rana, a psychology gold medalist, brought to her attention how interesting the subject was. Rana informed Pathak how psychology affects everyone's lives and Pathak thought it was fascinating how we can not see our psyche but it ultimately shapes who we are as a person.
Although Pathak's family wanted her to become a doctor, she had little interest in studying physics and chemistry to that extent. She applied for admission to the humanities department and started studying psychology despite her family's protests. "I wanted to demonstrate to my family how I could have an excellent career and do a lot for the society as a psychologist, too," she states, revealing that her family members were pretty upset when they first found out that she had dropped out of the science faculty.
Pathak later realised that she was interested in psychology because she had been dealing with trauma for a long time herself. "I lost my father when I was four, and from that point, I also suffered from mental trauma. I searched for my dad everywhere," says Pathak adding that she feels delighted working as a psychologist who listens to the problems of other people and helps them overcome those.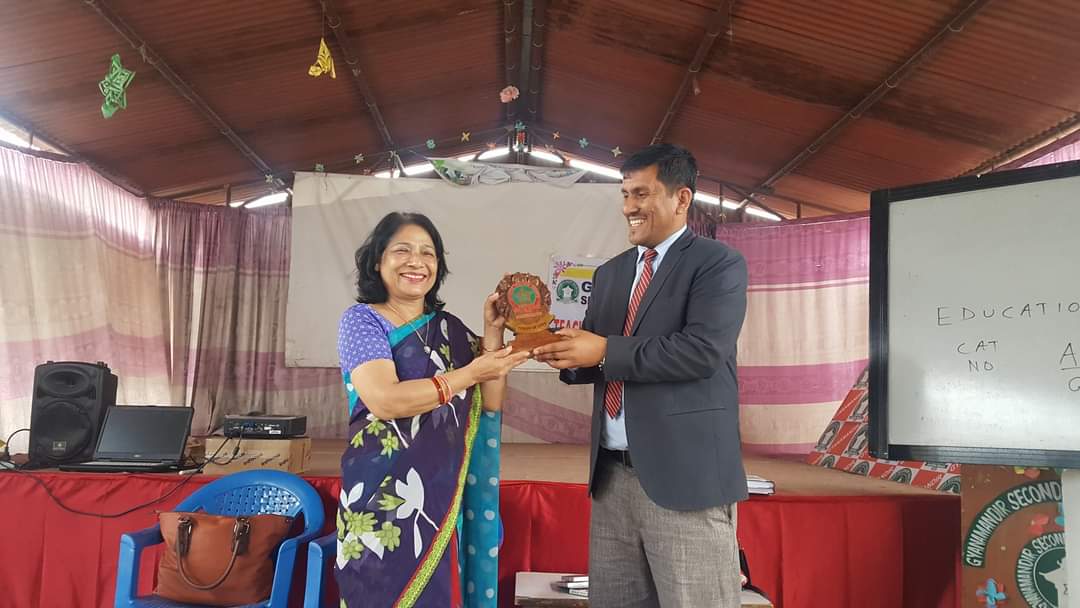 She went to India to complete her psychology doctorate in 2005 and received further training necessary to become a psychologist. She has since become one of Nepal's most renowned psychologists providing assistance on a range of mental health issues. This Pathak claims is what she was 'born to do'. "I heal and console people without drugs," she states proudly.
The first few days of her work were very difficult for Pathak. She recalls having a hard time processing patients' problems and coming up with the appropriate solutions for each individual. She states that even when she was out of work, she would go about her day still thinking about her patients and their problems. There would be times when she would ride her bike with her mind occupied with such thoughts and end up taking the wrong routes without even realizing anything. But soon enough she got to know that every problem has a solution.
"My client comes to me with a problem that no one else can understand, so I try to listen to their problem from their perspective and not mine. This makes me realize how different every single person on Earth is. The same problems that leave a huge impact on someone's life are treated like a joke by someone else," says Pathak.
Dr Pathak also runs the National Institute of Psycho-Educational Counseling, the first child therapeutic centre in Nepal to offer vocational training to children with autism. She reveals that while numerous institutions are caring for children with autism, no one is giving them the resources and vocational training they would need in the future. She states that because she believes every child has at least one talent they could hone and pursue as a career in the future (and sustain themselves economically), she provides them with the vocational training to do just that. Because she spends so much time with the children at the therapeutic centre, she reveals that she loves just as much as her own children and considers taking care of them her first priority in life.
However, Dr Pathak is a little concerned about today's children who grow up locked up inside their rooms and only experience things through a digital screen. She states that more and more teenagers are coming into her conselling centre after the lockdown and all of them suffer from panic attacks, are easily distracted from their studies, have social anxiety, and frequently abuse technology as a result of their loneliness. She claims that the lockdown only worsened their digital addiction as they would be glued to their phones, tablets and computer during the pandemic as they did not have anything else to do and anywhere else to be.
Dr Pathak requests parents to be more open with their children, listen to their problems and try to solve it, and organize as many family bonding activities as they can. This, according to her, is the only way to deal with their children's addiction.
She also encourages people to not be afraid of mental health issues as a lot of things can get easier in our lives if we were more open to mental health counselling. Pathak states that she truly believes mental health counselling can ease the stress of most individuals' daily lives. "I want counselling to be used to treat something that can't be treated by drugs," she concludes.
---
---