In this world of woke, where do Nepali celebrities stand?
Nepali celebrities are speaking up on political and social issues more than ever before, but their views come at a price—of being bullied, threatened, even slut-shamed.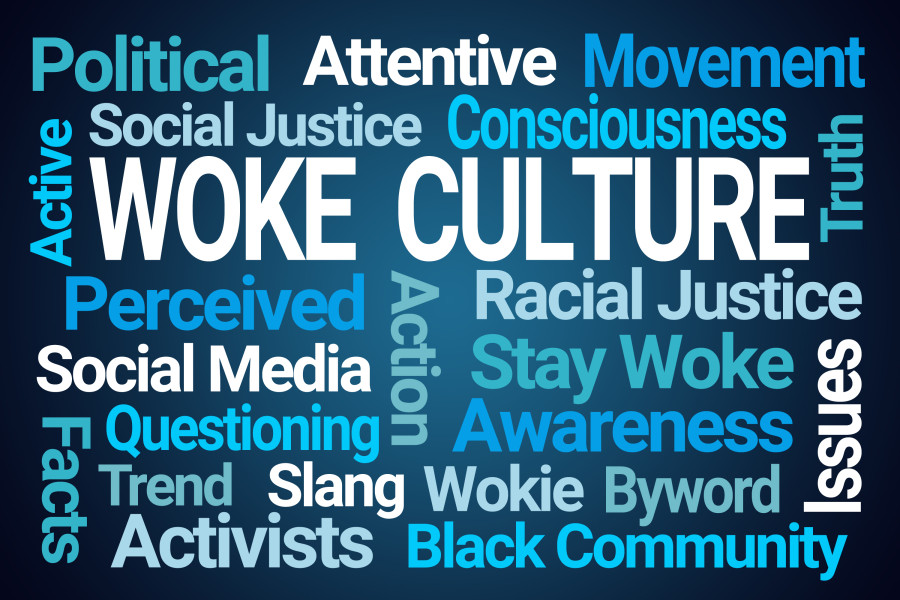 Shutterstock
bookmark
Published at : May 25, 2020
Updated at : May 25, 2020 18:47
Kathmandu
Earlier this week, when actor Barsha Raut gave an interview for a YouTube channel, little did she know she'd be lambasted for her views on a political issue. The conversation had been casual until it steered into a discussion on the current Kalapani border conflict. When asked about her view on the matter, Raut said that rather than the public fighting with each other on social media, it would be wiser if the governments of the two countries solve the issues through dialogue.
Her sentiments did not go well with the public. They were deemed inappropriate and anti-national by many on social media, which was followed by a flurry of hate comments, some went so far as to body shame and slut-shame her.
Last week, popular Bollywood actor Manisha Koirala too was similarly criticised, by the Indian media, for tweeting her views that leaned towards supporting Nepal on the border issue.
Celebrities have often refrained from being overtly political. But in recent times, this culture has drastically been changing in Nepal, with more and more celebrities and influencers using their voice and position to speak on issues beyond the entertainment business, voicing opinions pertaining to politics and social injustices.
But voicing opinions as a public figure comes at a price. Along with inviting backlash, it also calls on the danger of provoking authorities that has increasingly become intolerant of public dissent.
Although artists and people getting arrested during the Panchayat regime was not surprising, given the government back then was intolerant of criticism, even today, despite the right to freedom of expression guaranteed, people are getting arrested for expressing this right. Only last month, a former government employee and two youths were arrested on the charges of cybercrime, for criticising the current government.
In the entertainment sector too, last year, comedian Pranesh Gautam, rapper VTEN and singer Durgesh Thapa were arrested for their views and contents. Similarly, folk singer Pashupati Sharma had to delete a song from his YouTube channel after succumbing to the building pressure and threats that he received from the ruling Nepal Communist Party's youth wing. Yet, Nepali celebrities are being more vocal than ever, which according to sociologists should happen in a healthy democracy.
"Celebrities hold a unique position in our society. People listen and follow them," says Bimala Gyawali, a sociologist and a lecturer at the Department of Sociology, Patan Multiple Campus. "People [especially the youth] rather than reading the news or doing their own research, rely on celebrities for information, as for them whatever they [celebrities] speak is the truth," says Gyawali. In fact, there are volumes of research that state that people of influence, particularly celebrities, have immense power to influence people.
Celebrities such as former Miss Nepal Shrinkhala Khatiwada, singer/songwriter Samriddhi Rai, singer Nabin K Bhattarai and actors Reecha Sharma and Rekha Thapa are some who are actively seen using various social media platforms to raise social and political issues.
Samriddhi Rai, who is often seen voicing her views on social issues on her social media accounts, says she does so to give her opinions on matters and to invite positive discussion. "I love learning new perspectives when being a part of those discussions," says Rai.
But for singer Nabin K Bhattarai, voicing opinions on social issues as a celebrity is much more than partaking in a social discussion. It is a social and civic responsibility, he says. "We are not politicians, but we have fans who look up to us. It's our responsibility to speak the truth," he says.
But not everyone who has influence has to speak on current affairs, especially when they don't hold much authority on the subject, says Rai. "Not everyone has to say something just because they have a huge following, as sometimes people may not have grasped the gravity of the situation."
Questions can also be raised regarding the intent of these views: whether celebrities are genuinely concerned or it's all part of a 'being woke' gimmick. Gyawali believes in the former and says that social media has served as a catalyst in bringing in this woke celebrity culture in Nepal, as it proved to be an effective platform for celebrities to put their views out for public discourse. "In the end they [celebrities] are also social beings and are affected by social issues. Their voices can mirror the realities of society. The only difference is that their voices will be heard by many because of their popularity and the influence they hold in society," says Gyawali.
But actor Reecha Sharma believes this change has come late in Nepal. It should have happened ten years back, she says, as it's an important step towards informing the masses. "When public figures speak about or share their opinions on important issues, it can motivate people to come out and voice their opinions as well, " says Sharma.
Having said that, space for constructive feedback and meaningful discussions is a rare sight here, she says. Even within the industry celebrities are often met with hatred, bullying, and personal attack if they speak or write something that differs from the common narrative. Take Barsha Raut's episode, for example, many celebrities were seen making comments and giving interviews demanding Raut to apologise for her comments, which she later did.
Sharma too has faced backlash. In a panel discussion in 2017 where Sharma had shared her dissatisfaction with the representation of a female character in a blockbuster movie, the whole cast of the said movie launched a smear campaign against her. "We are constantly called names if we voice out our opinions. For female celebrities the repercussions of being vocal are more severe," says Sharma. "It hits people harder when they see a woman sharing her views openly."
Yet, regardless of the repercussions they face for sharing or putting out their opinions, celebrities continue to voice their opinion. "We are constantly judged even if we do something, or we don't," says Sharma, who adds that whenever she posts something related to harassment, bullying, or other pertinent issues, her inboxes are flooded with her followers sharing their similar experiences or views, she says.
"But our voice can influence as well as motivate people to come out and share their views and problems as well," says Sharma.
---
---