Israel launches new spy satellite, overseen by Gallant
The spy satellite is the latest in a series of locally produced satellites first put into orbit in 1988.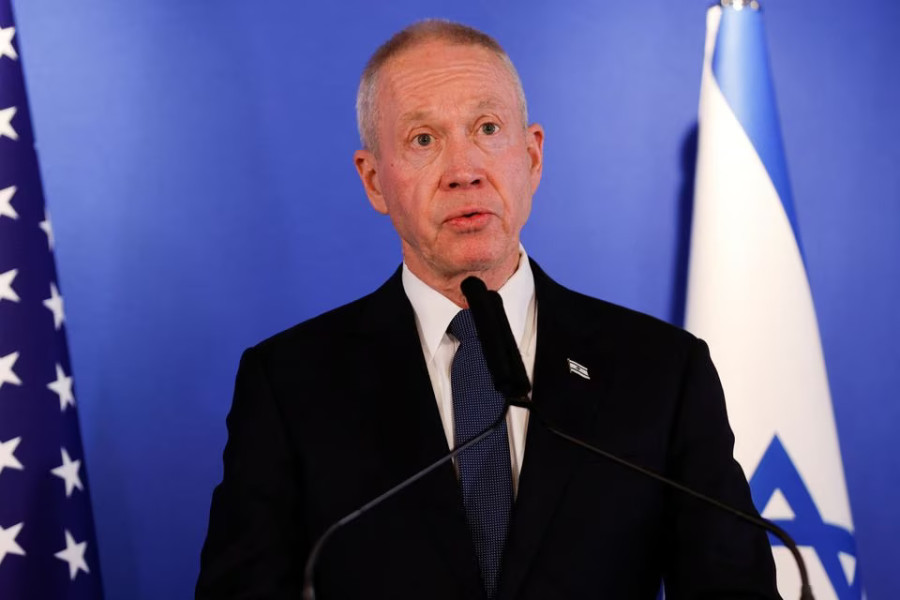 Israeli Defence Minister Yoav Gallant attends a news conference with U.S. Secretary of Defense Lloyd Austin at Ben Gurion Airport in Lod, Israel, March 9, 2023. Reuters
bookmark
Published at : March 29, 2023
Updated at : March 29, 2023 18:59
Israel put a new version of its Ofek spy satellite into orbit on Wednesday, with the Defence Ministry saying it would enhance around-the-clock regional monitoring as the country braces for a possible showdown with Iran.

The launch, planned months in advance, was overseen by Defence Minister Yoav Gallant - a signal he was staying in office despite Prime Minister Benjamin Netanyahu's announcement on Sunday that he would be fired amidst a constitutional crisis.
The Ofek-13, manufactured by state-owned Israel Aerospace Industries (IAI) Ltd [RIC:RIC:ISRAI.UL], is the latest in a series of locally produced satellites first put into orbit in 1988.
It was launched on a Shavit missile over the Mediterranean Sea, a westward trajectory Israel usually opts for as a precaution against sensitive technology falling into the hands of hostile Middle East neighbours should there be a malfunction.
"We will continue to prove that even the sky isn't the limit for the Israeli defence establishment," said a statement by Gallant, who on Saturday broke ranks with Netanyahu by calling for a halt to a bitterly contested judicial overhaul plan.
The next day, Netanyahu announced Gallant's dismissal - triggering a surge of anti-government protests and stoking US concern for Israel's democratic health and military readiness.
IAI CEO Boaz Levy said the Ofek-13 is "the most advanced of its kind, with unique radar observation capabilities, and will enable intelligence collection in any weather and conditions of visibility".
---