Japanese Emperor Akihito 'plans to abdicate'
Japan's Emperor Akihito has announced his intention to abdicate in the coming years, public broadcaster NHK reports.

bookmark
Published at : July 13, 2016
Updated at : July 13, 2016 18:35
Japan's Emperor Akihito has announced his intention to abdicate in the coming years, public broadcaster NHK reports.
The 82-year-old, who has had health problems in recent years, reportedly does not wish to remain emperor if he has to reduce his official duties.
He has been head of state for 27 years and his abdication would be an unprecedented move in modern Japan.
His eldest son, Crown Prince Naruhito, 56, is next in line to succeed him to the Chrysanthemum Throne.
He plays a largely ceremonial role but is respected deeply by many Japanese and has been admired for distancing the monarchy from its association with the aggressive nationalism of World War Two.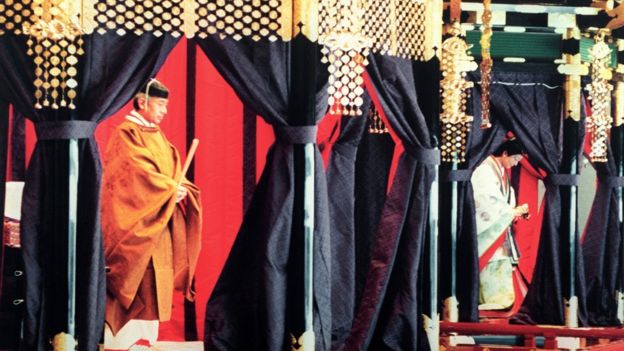 The BBC's Steve Evans in the capital, Tokyo, says Emperor Akihito would be the first Japanese emperor to abdicate in 200 years.
Our correspondent says in 1989 he succeeded his father, Hirohito, who had had the status of a living god in Japan until he was stripped of that role by the victorious Americans who wrote the country's post-war constitution
Emperor Akihito had surgery for prostate cancer in 2003 and a heart bypass operation four years ago.
In 2011, he took the highly unusual step of making a televised national address following the devastating earthquake and tsunami at Fukushima.
This was a revolutionary gesture in a country unused to even hearing or seeing emperors, our reporter says.
Five things about Japan's Emperor: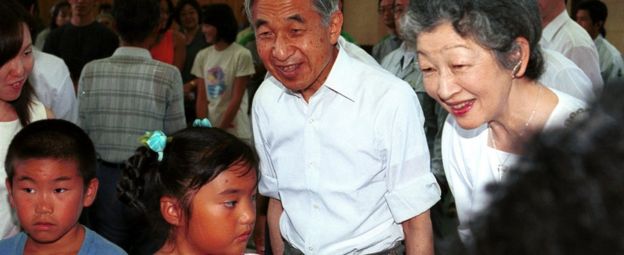 Has adopted a more modern style, making efforts to draw the imperial family closer to the people
He married a commoner in 1959 - their love story captured the nation and was dubbed the "tennis court romance" as they met over the nets. Together he and Empress Michiko have three children
Has sought to heal the scars of WWII, saying last year: "Looking back at the past, together with deep remorse over the war, I pray that this tragedy of war will not be repeated and together with the people express my deep condolences for those who fell in battle and in the ravages of war."
Acknowledged his Korean ancestry in the run-up to the 2002 World Cup, which Japan and South Korea jointly hosted. This surprised many in Japan given the country's bitter colonial legacy on the Korean peninsula
His passion is marine biology and he is an expert on the goby fish.
---