Nexon is big on safety and comfort, but the biggest bonus is ground clearance
With a five-star safety rating from a premier assessment standard programme, the compact SUV could fetch both competition and choice.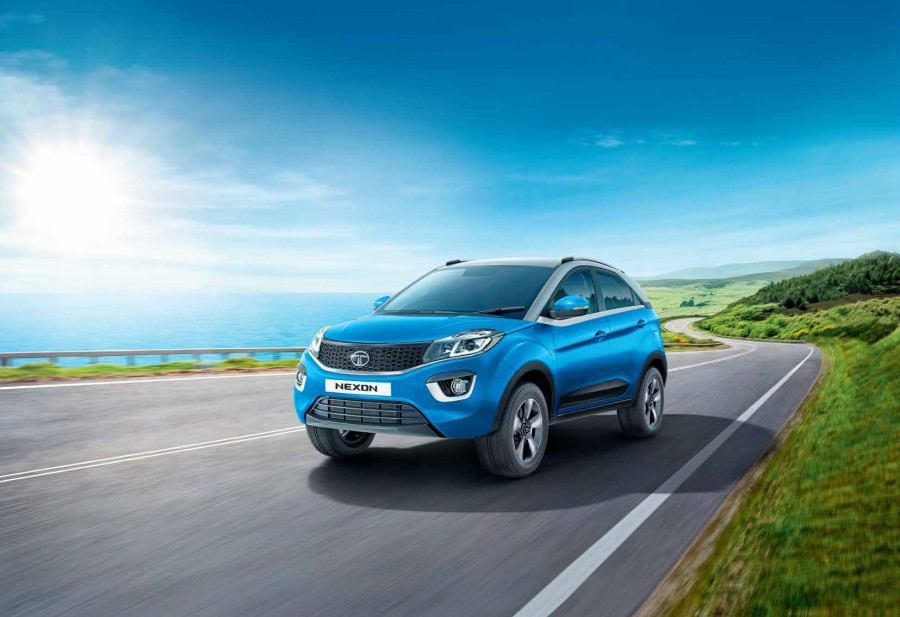 All photo Courtesy: TATA
bookmark
Published at : September 11, 2019
Updated at : September 11, 2019 09:09
Nexon is neither too big nor too small. The sporty offering from Tata, with its feline-inspired front is a delight even before you step in. Once you get behind the wheel, after you are done admiring the sleek three-tone dashboard, the compact SUV is ready to swerve, turn and cruise effortlessly on Kathmandu's roads.

To start with, Nexon has a ground clearance of 209mm. Its dual-path suspension sportily glides no matter the road condition. All that without raising a pulse and with not a hint of body noise, which is a nice surprise in Kathmandu, whose road condition needs no description.

The car's turbocharged 1.5L Revotorq diesel engine peaks at 260 Nm torque and is ready to roar, even with its air condition on. That said, the car would only leave you begging to hit the sixth gear, if only we had the roads for it. Manoeuvring the vehicle in heavy traffic is effortless and the engine keeps its cool, even while idle.
What you could do instead is spare some time to create a good playlist (recommendation: Porcupine Tree) to listen to in an eight-speaker Harman surround system before you freewheel nearby hills on a food hunt, because with the best clearance you can currently get for this segment, you definitely should.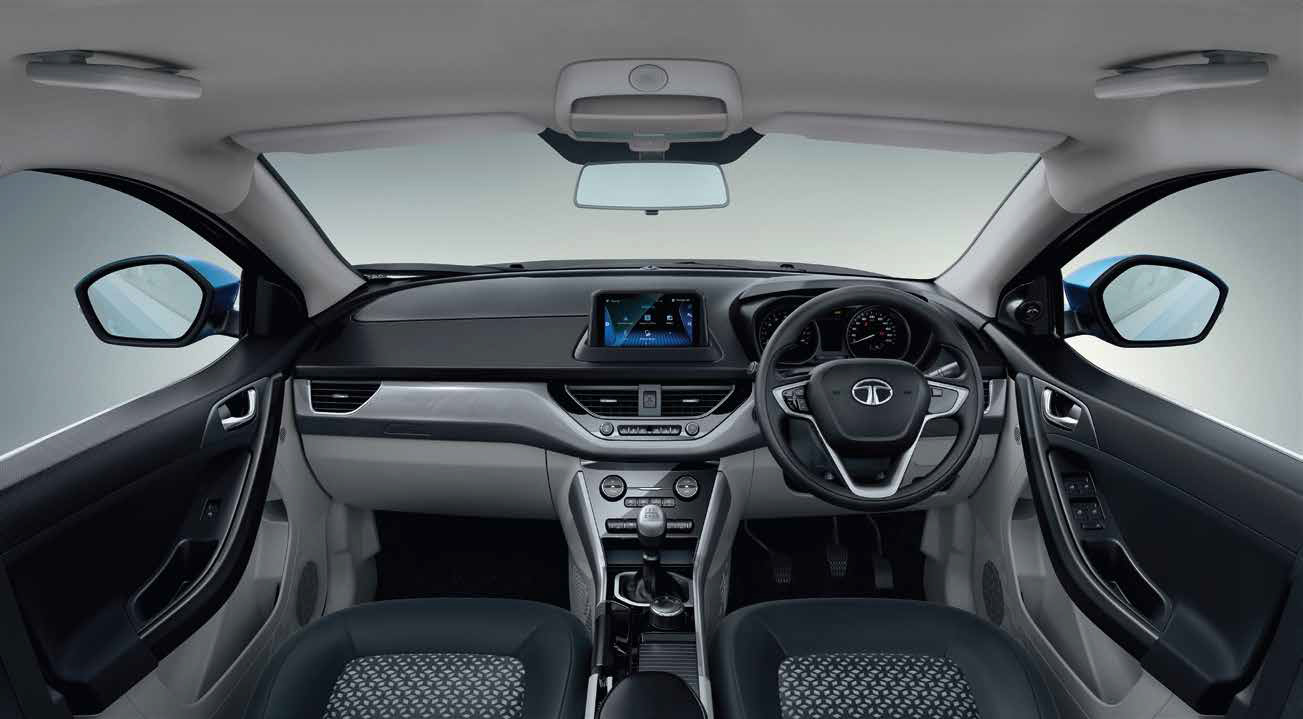 For sound geeks, Harman doesn't need any introduction. Their speakers are world-class and the dashtop touchscreen infotainment system comes with Android connectivity and you could reply to WhatsApp messages with your voice. You'd only wish there was an option to suspend the display rather than the built-in night mode.
Handling Nexon is intuitive and it comes with multi-drive modes—city, eco and sporty. At the centre of the driving experience is the car's central console which compliments the overall handling of the car. The three-tone silver-grey treatment that floats throughout the interiors neatly spreads through the central console, and unless you have a taste for bright colours, the minimalist, sleek treatment of colours is a pleasant sight.
The dial for the multi-drive modes follows the gear lever, followed by a sliding storage space that will take two takeaway cups or cans. The handbrake lever is also neatly placed by the side of the storage area, followed by an additional storage area. It is hard not to notice the thoughts behind each design that serves a purpose. Be it the umbrella holder in the front doors or a space for bottle holder in all doors, utility comes aplenty with Nexon.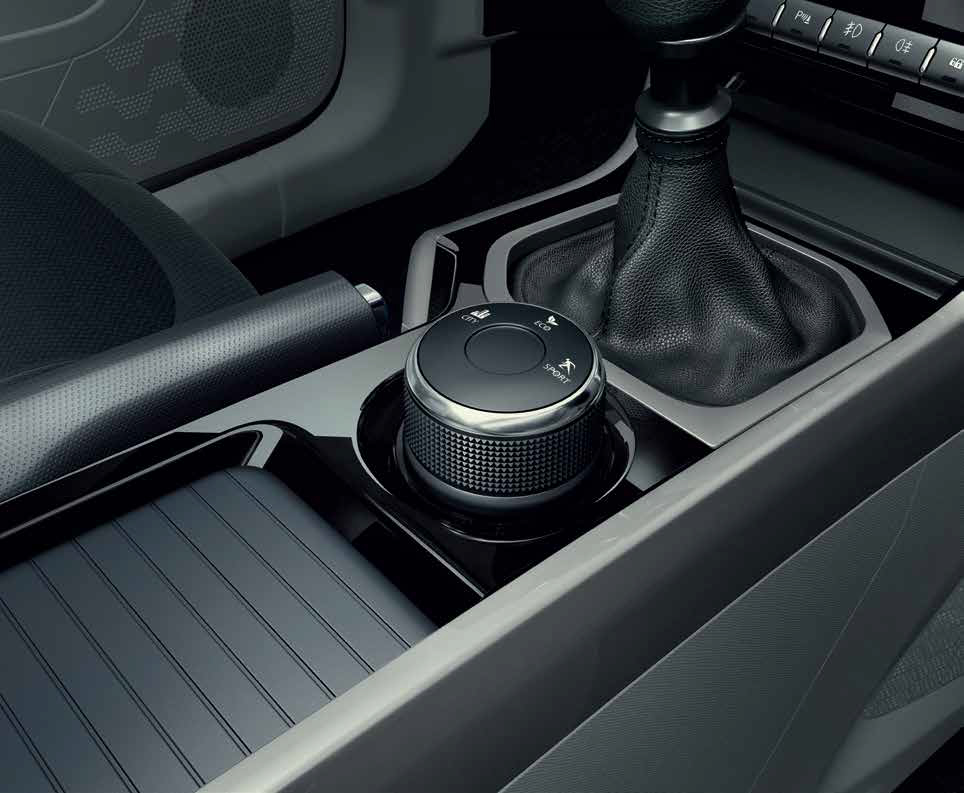 The interplay of design and function is extended to the spacious glove compartment box, where you could even chill two cans (it's even illuminated). For a compact SUV, legroom for the driver is also impressive. There's a comfortable space to rest your leg when it's off the clutch and your feet wouldn't mingle in one of those crazy clutch-brake-accelerator trinity traps if you would dare the traffic condition that Kathmandu is.
Nexon also turns and swerves on the road just as you would visualise before commanding the wheel. Its displacement is stable, something you could actually feel upfront when you take charge of the wheels. The car offers you the confidence to match its cornering and swerving abilities and lives up to its feline-inspired looks, as it responds seamlessly to clutch-control similar to how a cat would while stalking its prey.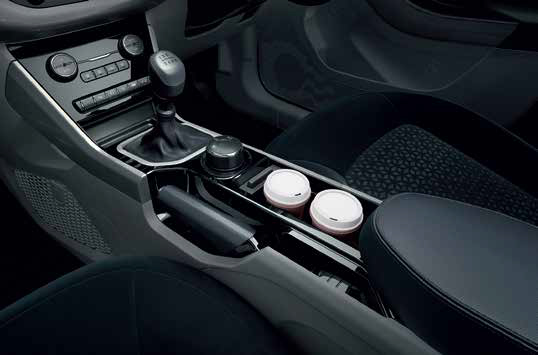 The car's exterior and interior have also been thoughtfully designed. Right from the sporty grille to the rear split LED tail lamps and nuts and bolts, all the trims have sturdy finishings and match the three-tone elegance inside.
For Rs4,699,000, Nexon's XZ+ dual-tone diesel variant comes loaded with all the contemporary car features including a dash USB charger and boasts a five-star safety rating from Global NCAP, the UK-based car assessment standard, making it the first of its kind in the market, which could fetch both competition and choice.
Last but not least: a standing ovation for ground clearance, please.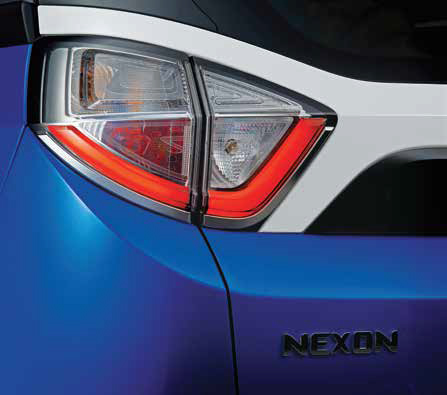 Features:
POWER
- 1.5L Turbocharged Revotorq diesel engine
- 110PS @3750 RPM
- 260 Nm torque @1500-2750 RPM
- 6 speed manual transmission
- 17-21km/l fuel economy as per ARAI
SAFETY
- ABS+EBD with hydraulic assistance
- Dual frontal airbags
- Rearview camera
- Rear parking sensors
- Front fog lamps with cornering assistance
STYLE
- Dual tone roof colour
- Projector headlamps
- Feline eye-shaped daytime running lights
- Rear split LED tail lamps
- Machine-cut alloy Wheels
- 6.5" floating dashtop touchscreen infotainment system
---
---