Help your favourite local businesses grease the wheels
From as small as a shoutout on social media to ordering gifts, do your bit to support local businesses in your area.

Shutterstock
bookmark
Published at : June 12, 2020
Kathmandu
A scroll through your Instagram feed and you'll come across at least one post with a made-in-Nepal product. Especially famous amongst the younger generation, these local products aren't just a part of day-to-day activity, they've become nouns. The word backpack has been replaced by Mheecha. Planner, replaced by Bhav. Earrings by Aamo. But with normalcy a far cry, small businesses are facing massive adaptations, some even on a brink of potential closures due to the coronavirus pandemic.

Timro Concept Store, The Local Project, and Maya Ko Chino are some of the collective stores that provide a platform for local brands to showcase their marketable product. Before the pandemic, these stores were a hub for young people to buy their favourite local products. "Due to the lockdown, a lot of brands haven't had good business, which in turn leaves them with no cash flow to invest in raw materials and produce new ones," says Anouk Tamrakar-Versteeg, Co-founder of Timro Concept. "The impact of the hiatus will be seen after the lockdown is lifted as they will face difficulties in reviving the business, which is why we're doing our best to help them stay afloat."
Malika Shrestha from Maya Ko Chino also shares similar understandings. "For now we are operating our store solely to help our partners and brands whose earnings depend on their businesses," Malika says. "We have doubled our promotion so that they can earn from the products that are already in the market. The pandemic is already taking lives; it should not kill the local businesses—the bread and butter of hundreds of people."
Eco-Sathi Nepal, a lifestyle brand that focusses on offering eco-friendly alternatives to everyday products, are adapting to the pandemic. "As a small local business, the pandemic has affected us, but we have also learned a lot from it," says Dr. Manu Karki, Eco-Sathi Nepal's founder/CEO. "The new market, I believe, will be focussing on the online aspect of any business. So this does make us hopeful and secure as an online-based store." Agreeing with Karki, Lasata Bajracharya, Co-founder of Kharayo says, "The pandemic has taught us the power of online shopping and as an emerging platform we want to keep working towards tangible change and use our platform to share resources that we've found helpful and educational. We're improving customer service skills, interacting with followers and training ourselves to bring in more productivity once everything is back to normal."
Small business owners may be facing their worst period but we cannot ignore the fact that they are the ones who power the local economy and contribute to the community ecosystem. Timro Concept Store and The Local Project have joined hands to raise donations for BlinkNow Foundation at their store locations. "Every few days, a truck leaves for Karnali to take the donated goods to the frontlines to support migrants who are returning home," says Anouk. "In the past few weeks, Timro Concept Store has also been working really closely with Kokrama, a sustainable clothing brand reviving traditional knowledge of Nepalese baby care woven by prisoners. Together, we have donated maternity packages in several areas of Kathmandu to pregnant women and new mothers."
Similarly, Eco-Sathi Nepal is a part of the 'Local Package'. It is a collaborative idea by Falfull Nepal, where they along with brands like Saboo:, Bhav Products, Kokroma and Colombus Chocolate have come up with a package that one can order, which gets delivered to your doorstep. All the profits from the sale are donated to the BlinkNow Foundation.
So, if you have ordered something from the local brands in the past, received any gifts or, even if they are operating any new services to keep up with this lockdown, the least we can do is shout them out on any social media to be publicised to all our friends and followers. Social media spreads like wildfire and will be seen by hundreds in seconds!
The other option is to send gifts for special occasions like birthdays and anniversaries through their delivery services. Anouk from Timro Concept says, "We have already sent several birthday gifts this week." And there's always the option to splurge on yourself.
The best part of buying from a local business is that the owners truly care about their products and your experience. So, read on for our seven favourite products that you can order from your very own local businesses.
Turquoise Heart Studs by Sterling Silver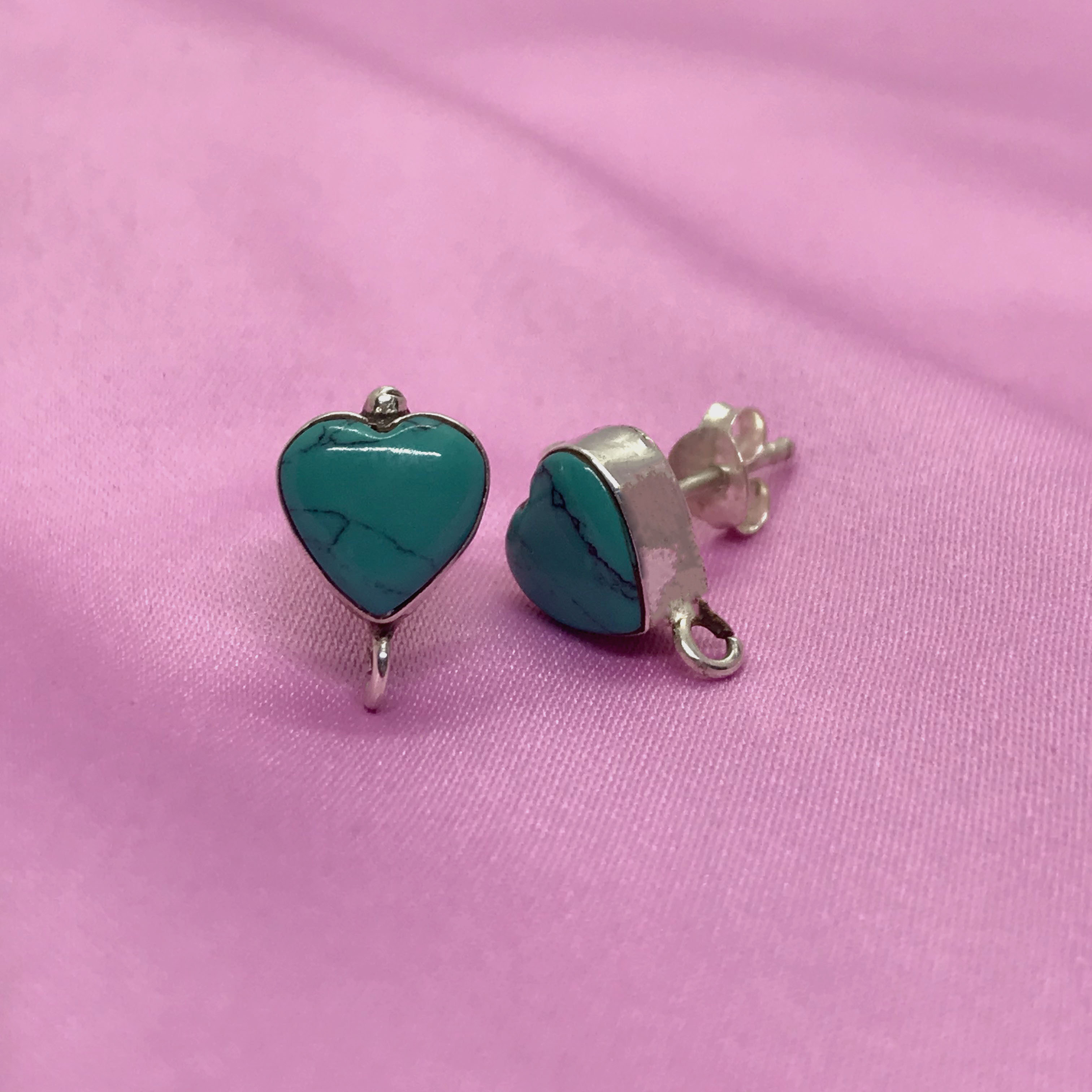 Photo Courtesy: Sterling Silver
This silver ear stud has been meticulously designed and crafted locally in Patan. It is beaded with original Turquoise, the blue-green stone which is a reminiscence of the ocean and will look fresh on everyone and is perfect for everyday wear.

Travel Kit by Eco-Sathi Nepal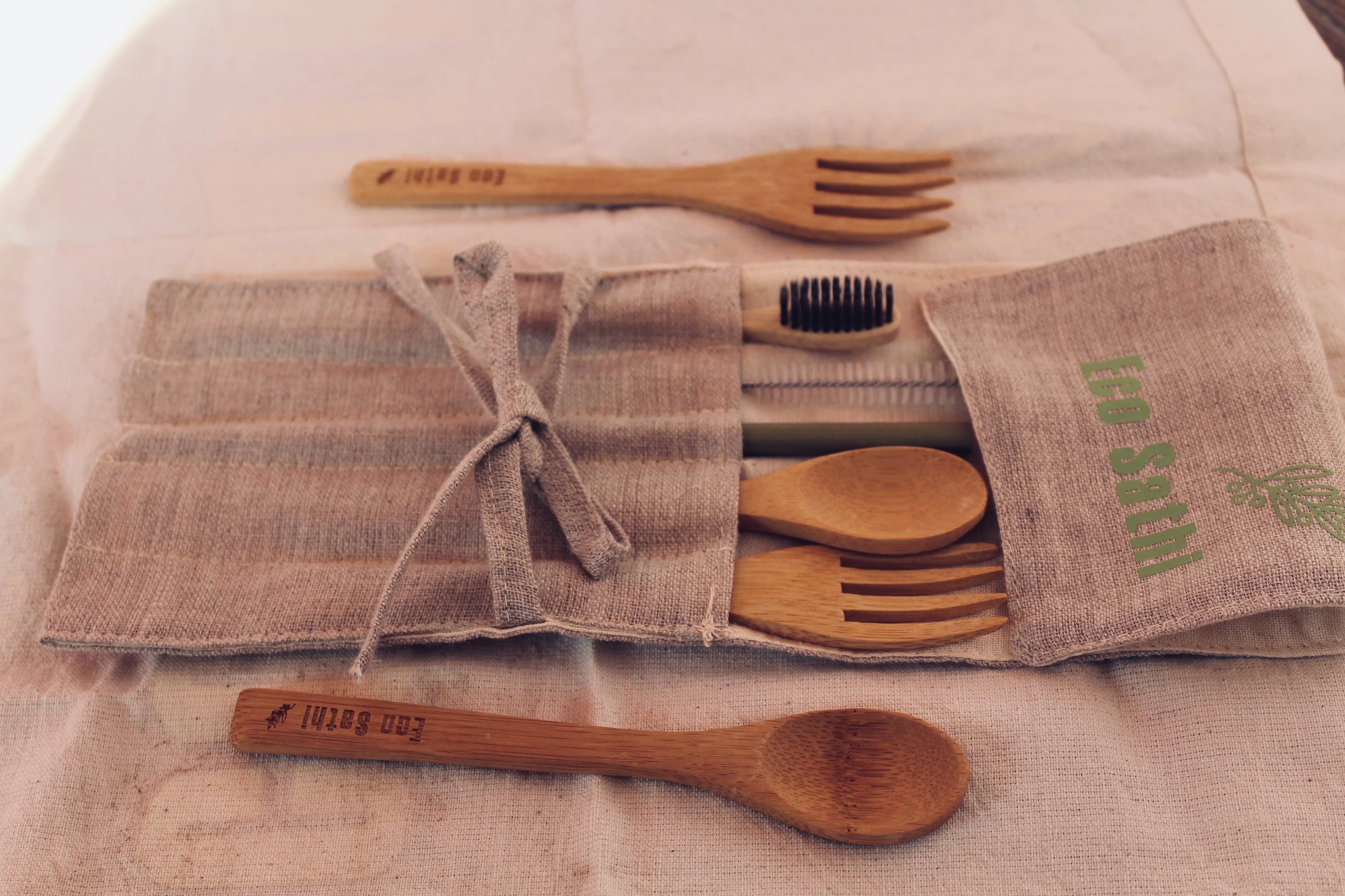 Photo Courtesy: Eco-Sathi Nepal
The kit consists of a bamboo cutlery set and bamboo toothbrush. The pouch is made with hemp and is made in Nepal. You can now carry your own cutlery with you so that you won't have to use single-use plastic spoon, fork or straws.

Masks by Kokroma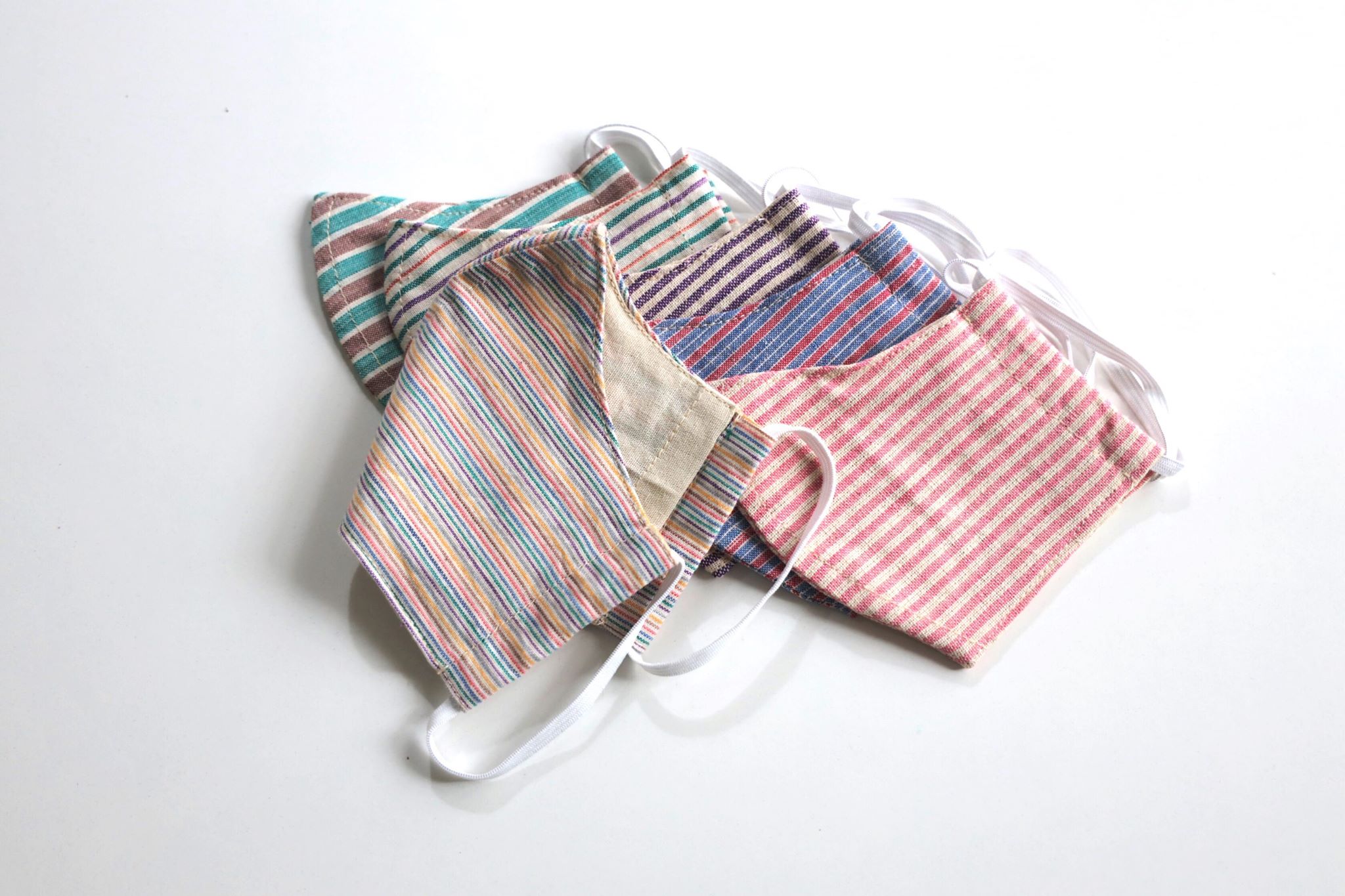 Photo Courtesy: Kokroma
Keeping the pandemic in mind, Kokroma is making masks for adults and toddlers. Made from two layers of 100 percent cotton, these are woven by prisoners and sewn by Kokroma's team of seamstresses. The masks are available in different colourful patterns and can be bought at Timro Concept Store.

Pressed Daisies Phonecase by Kharayo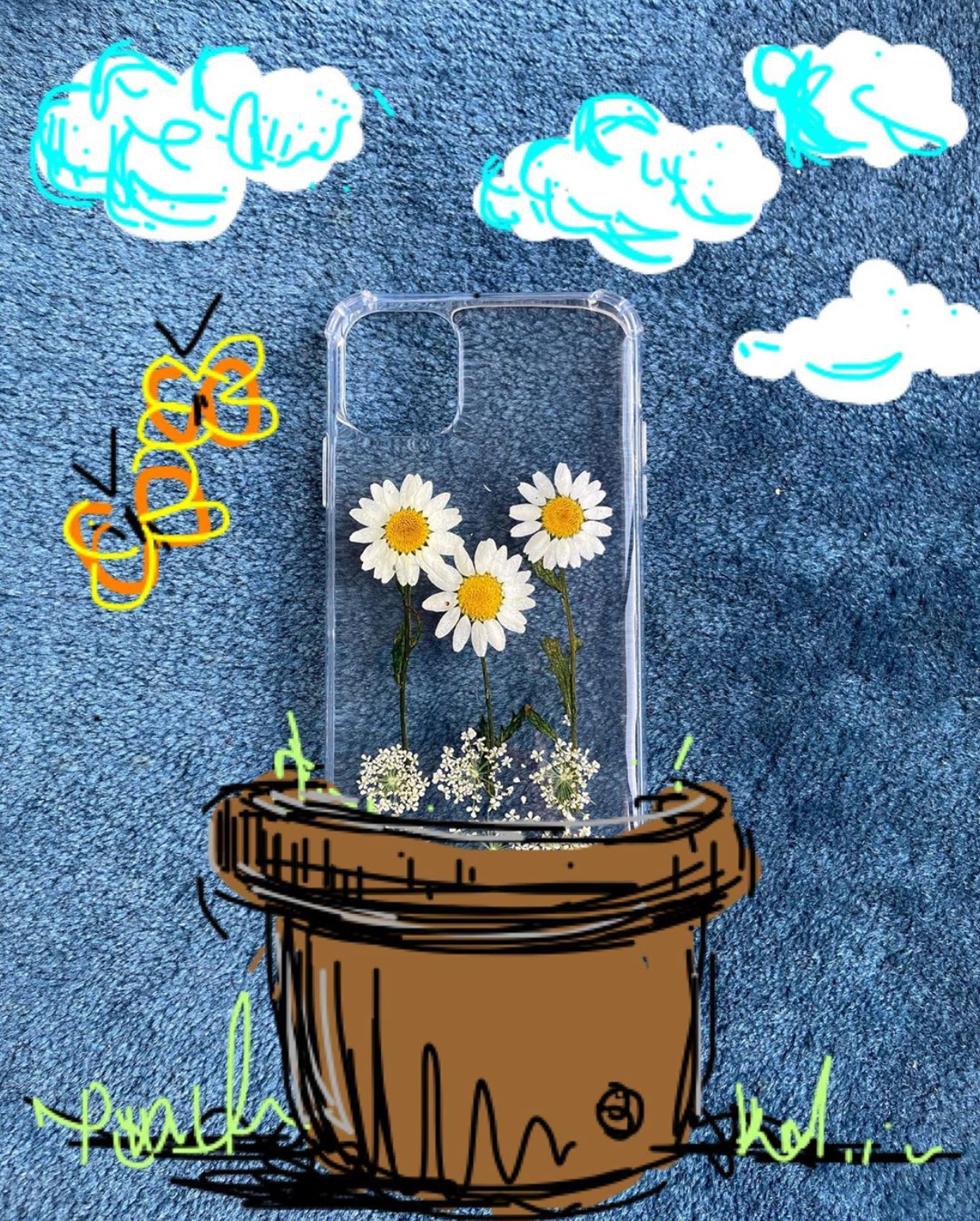 Photo Courtesy: Kharayo
Thanks to the creative minds at Kharayo, you can now carry your favourite flowers with you inside your phone cover. These pressed flowers give your phone a fresh look.

Peanut Butter by Sanchai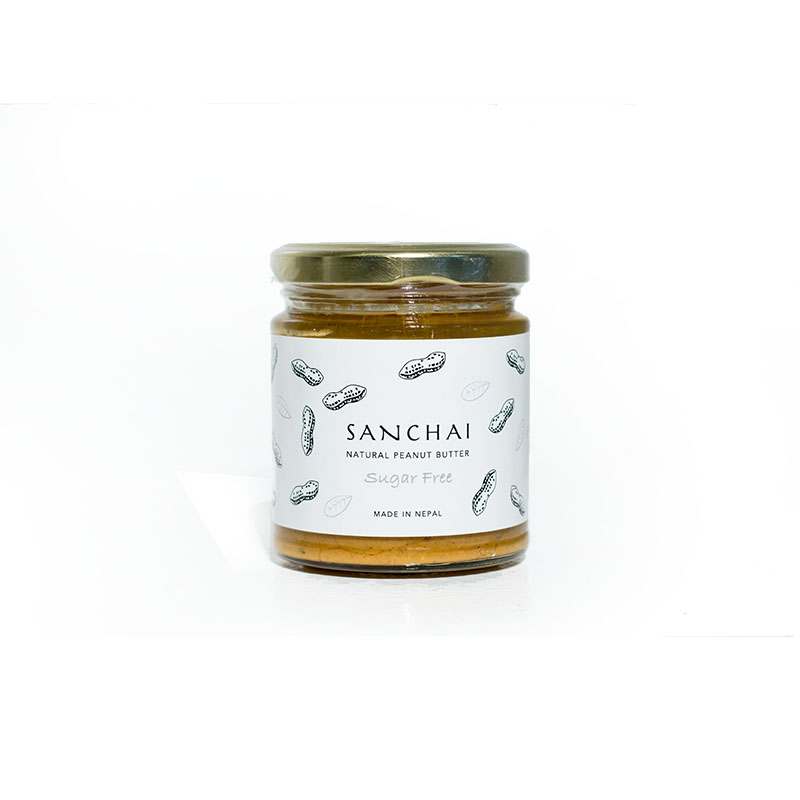 Photo Courtesy: The Local Project
Made with peanuts grown in the remote mountainous district Khotang, this sugarfree peanut butter will be your favourite spread whether it is bread, toast, or crackers. Available at The Local Project, Sanchai Peanut Butter will surely be a smooth addition to your breakfast.

Paila Pangden by Paila shoes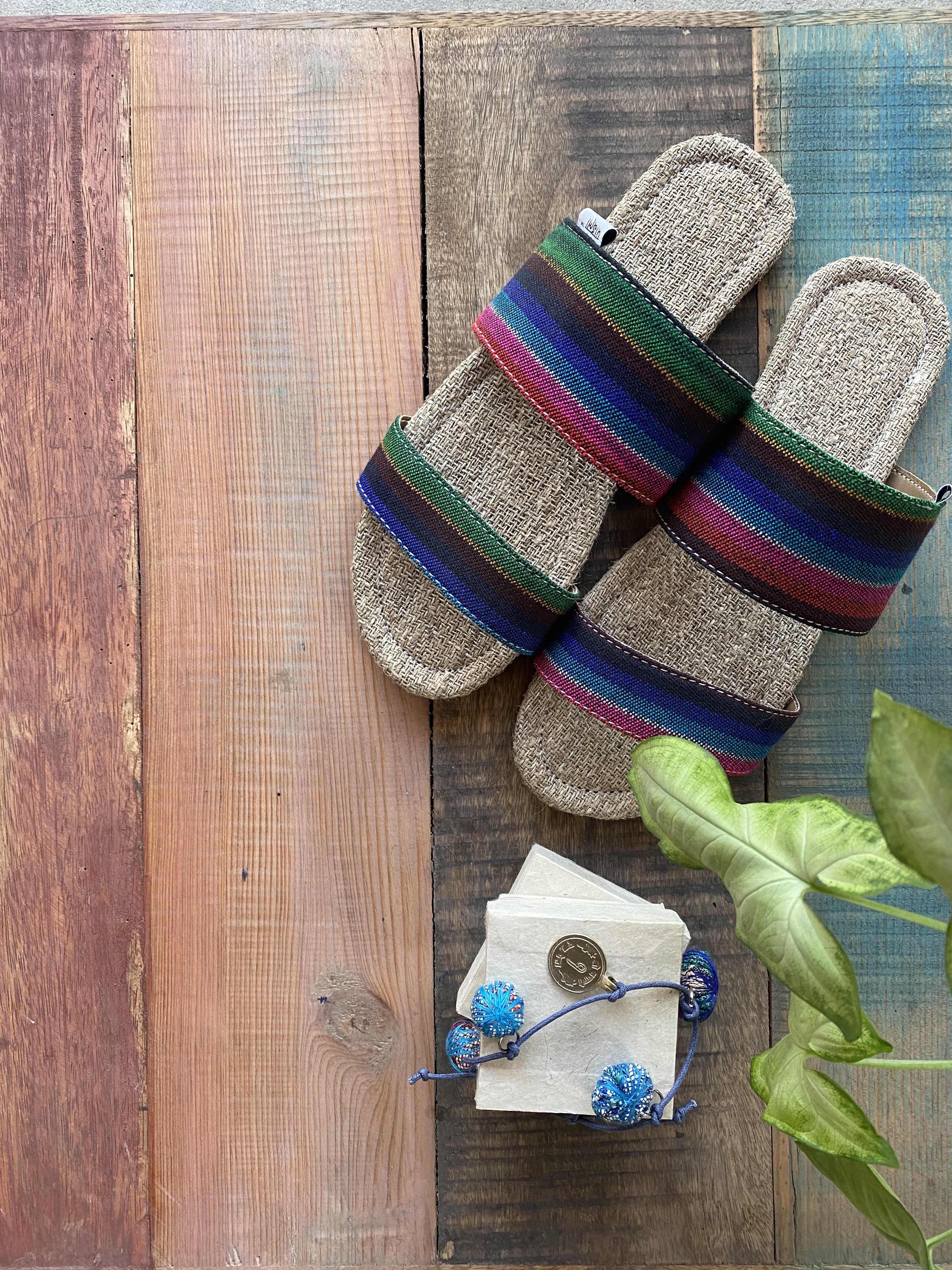 Photo Courtesy: Paila shoes
Paila Pangden is simple yet elegant. Perfect for the summer days, the slipper's straps are made from Dhaka, a traditional handloom fabric.

Felt Soap (Eucalyptus / Palmarosa / Wintergreen) by Wild Earth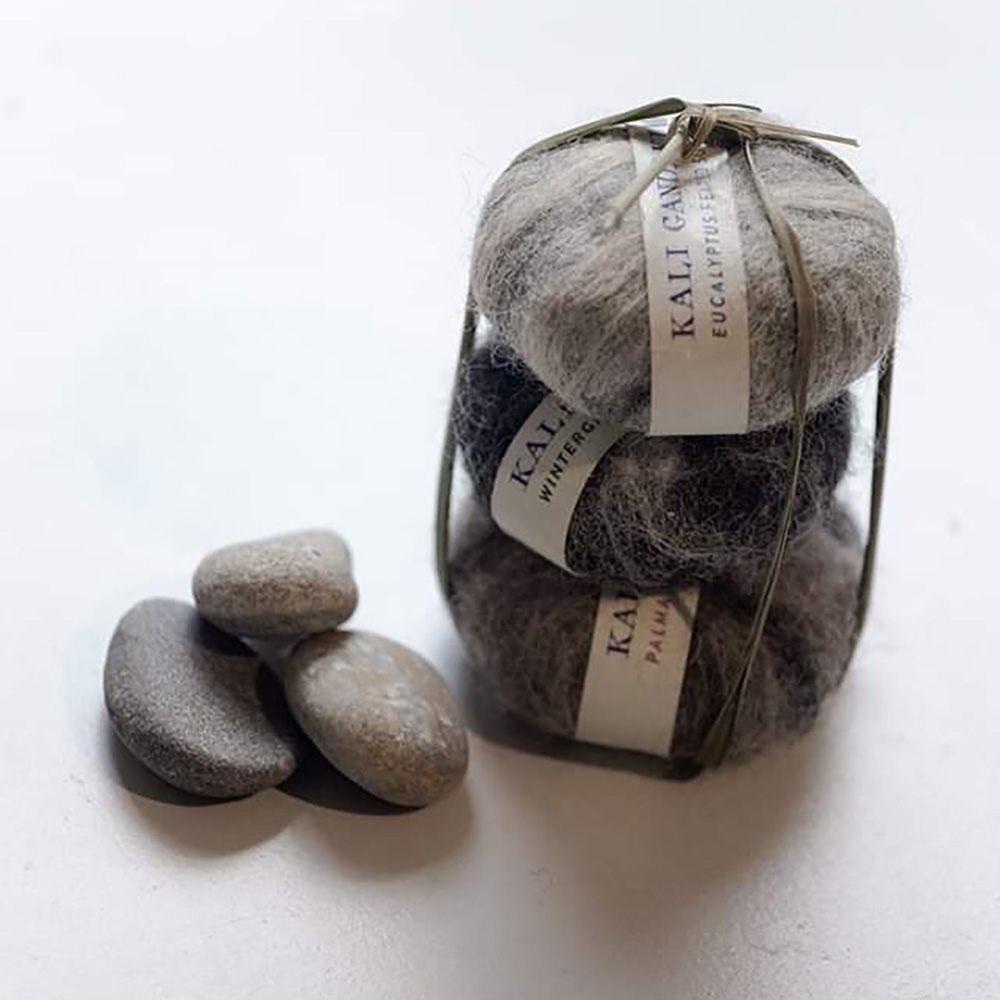 Photo Courtesy: Wild Earth
The Kali Gandaki Felted Soap is a completely zero-waste solution. Handcrafted by their soap makers and delicately wrapped in natural felt, the soap gives you a natural and gentle skin exfoliation, hydration, and naturally anti-bacterial.

---
---