Not too business-y, never too casual
Learn some business casual style tips, and know about the key pieces worth investing in and you're good to go.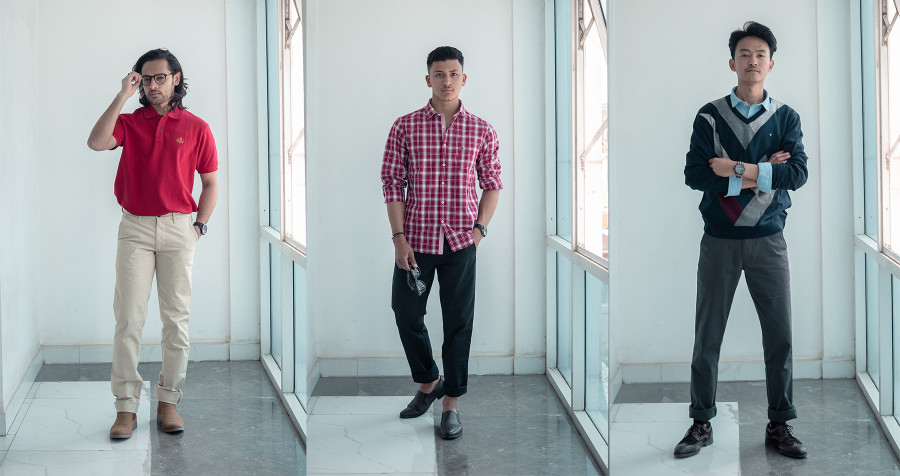 From left to right: Abdul Reheman Miya, Bikram Chhetri and Alex Nembang. Hritik Shrestha/TKP
bookmark
Published at : March 12, 2020
Updated at : March 13, 2020 09:17
Business casual is interchangeable with smart casual, the operative word being "casual". But does casual wear not mean being able to wear whatever you feel the most comfortable in? This gets a little tricky because the notion of a refined yet comfortable office dress code is dangerously ambiguous, without some concrete perimeters. It gets trickier when the workplace allows you to dress according to your taste but also gives a non-verbal request to keep it "professional". And, we've witnessed the horror: men in ill-fitting shirts, baggy trousers, and indistinguishable blazers, failing at office style and while at it slipping down the corporate ladder. It's not too late though. Learn some business casual style tips, and know about the key pieces worth investing in and you're good to go.
Focus on fit
The golden rule, in every tailored sense of men's style, is to purchase clothing that fits you properly. Nothing destroys an outfit—whatever the dress code and no matter how expensive the clothes are—like an ill-fitting jacket, shirt or trousers. The first secret to looking smart is sizing correctly; shoulders, waist and arm length.
Build with basics
Once you've nailed the fit, you can start building up your wardrobe. Begin with pieces that are easy to mix and match, so you can get the biggest bang for your buck, interchanging jackets with pants and shirts with ties for a different look each day. After you've built a solid closet full of staples, you can start getting more creative with texture, colour and pattern.
Business casual essentials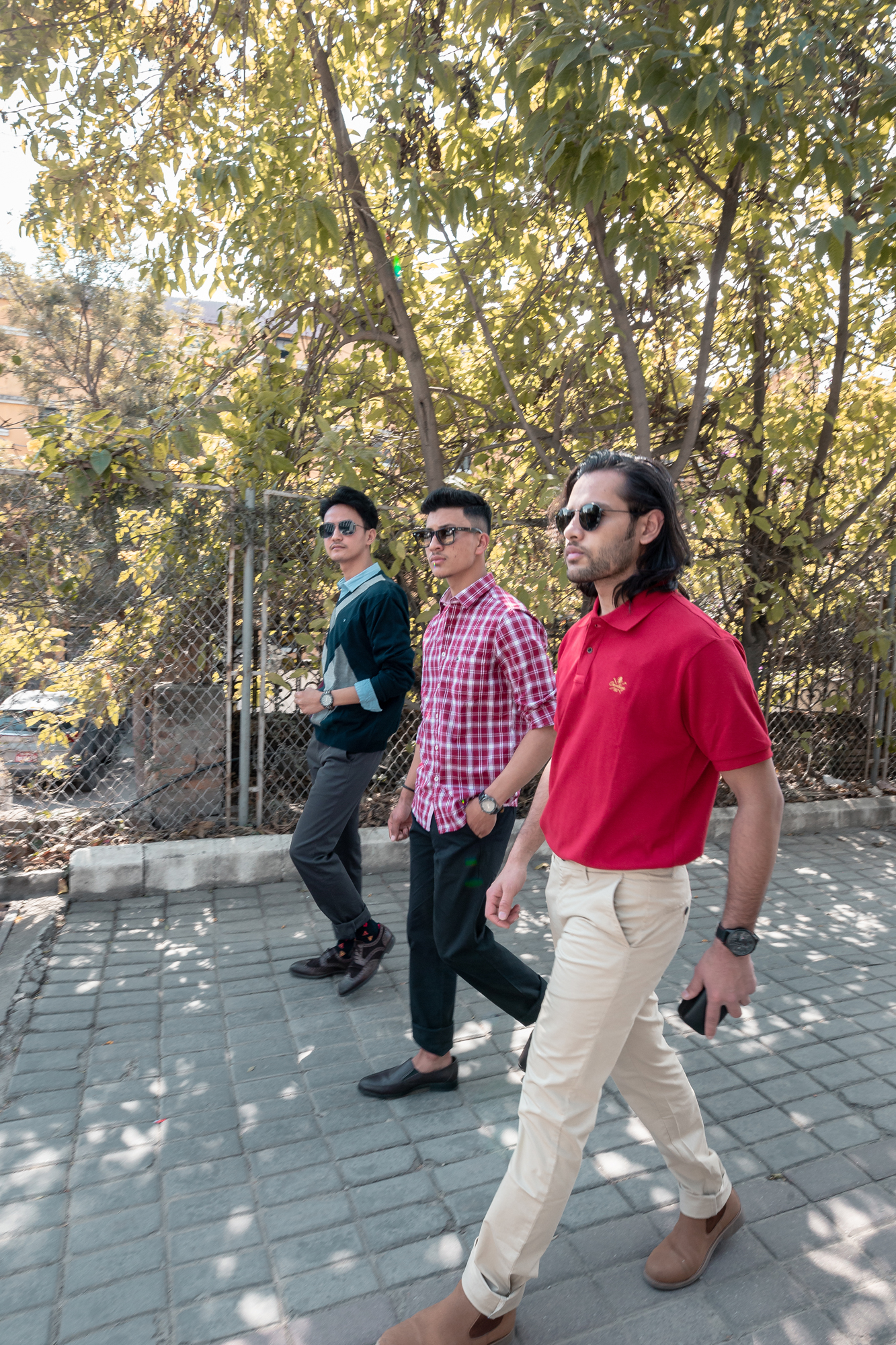 Hritik Shrestha/TKP
If you build your selection of essentials carefully, you'll be able to achieve maximum levels of versatility with minimum levels of effort.
Blazer
Kicking things off with fit, the jacket should sit square and snug on the shoulders and be cut slim through the sides and finish just below your bottom. Sleeves finish a few centimetres above the thumb joint so the shirt cuff can be seen, just.
Shirts
Ill-fitting shirts are common because we aren't all models or proportionate from neck to waist. Again, get the fit right in the shoulders first. Then, move across: the space between the collar and the neck should fit two fingers comfortably, and the shirt cuff should meet at the thumb joint.
Solids are obviously the easiest to match, so focus first on standards like white, light blue and pale pink, move onto brighter colours and patterns such as stripes, checks or gingham versions. Always keep in mind that you should be more business than casual, so only wear a shirt if the collar can stand up without a tie.
Trousers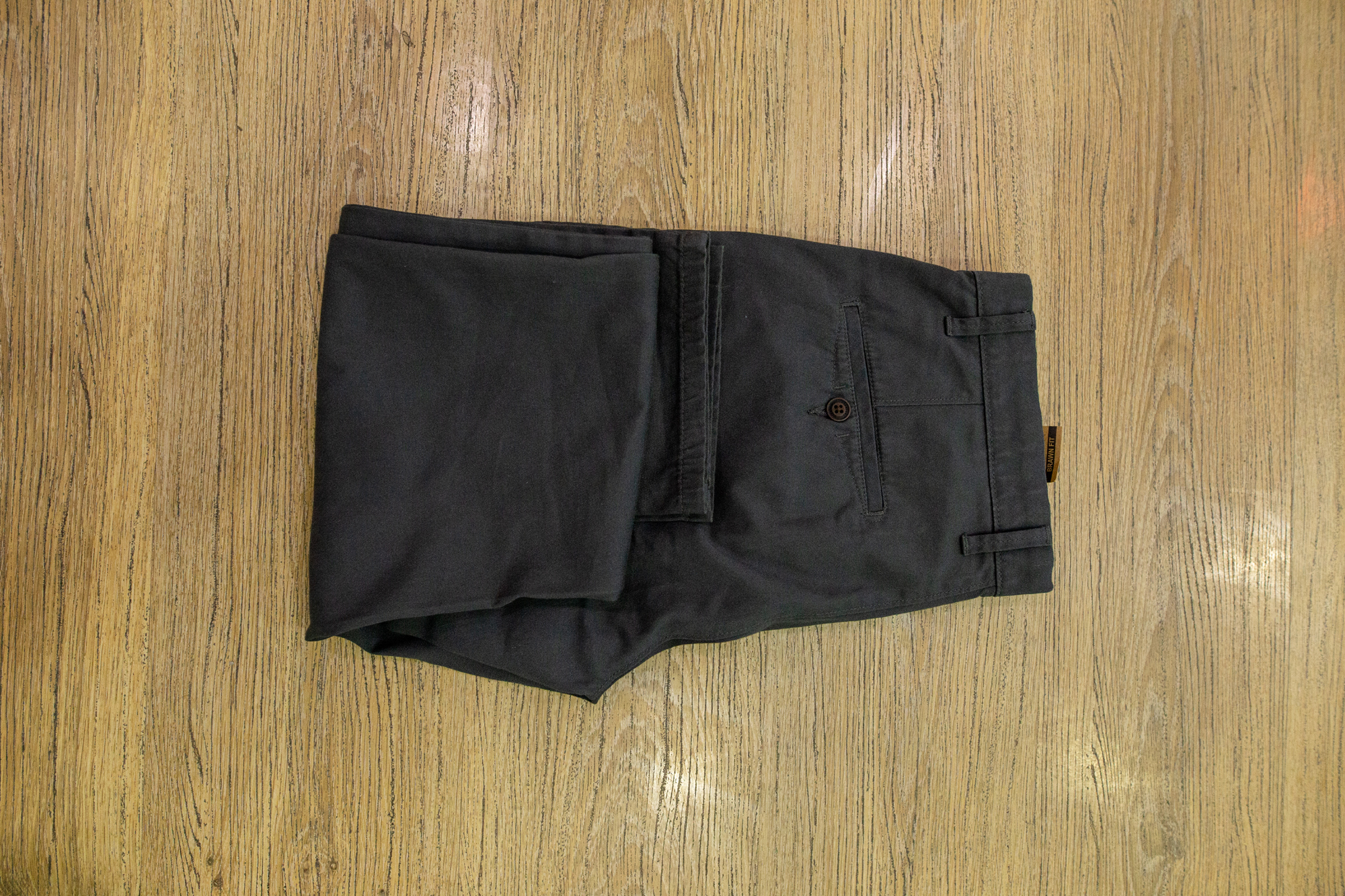 Hritik Shrestha/TKP
Suit jackets are slowly disappearing from corporate offices; hence, trousers are becoming more important than ever. So, start investing now. Chinos—in mid-weight cotton—are your go-to choice for semi-formal workwear. Stick with classic colours—navy and camel—and opt for a fit that's slim but not skinny.
Menswear's current obsession with cropped trousers should really be minimised (invest in one or two max). If you're after a timeless look, stick to regular length, as trends come and go. Finally, jeans are appropriate—workplace permitting. Go for something more on the formal end of the denim spectrum: mid-to-dark wash and absolutely no rips or heavy fading. Office jeans should also be slim, never skinny.
Optional business casual extras
Polos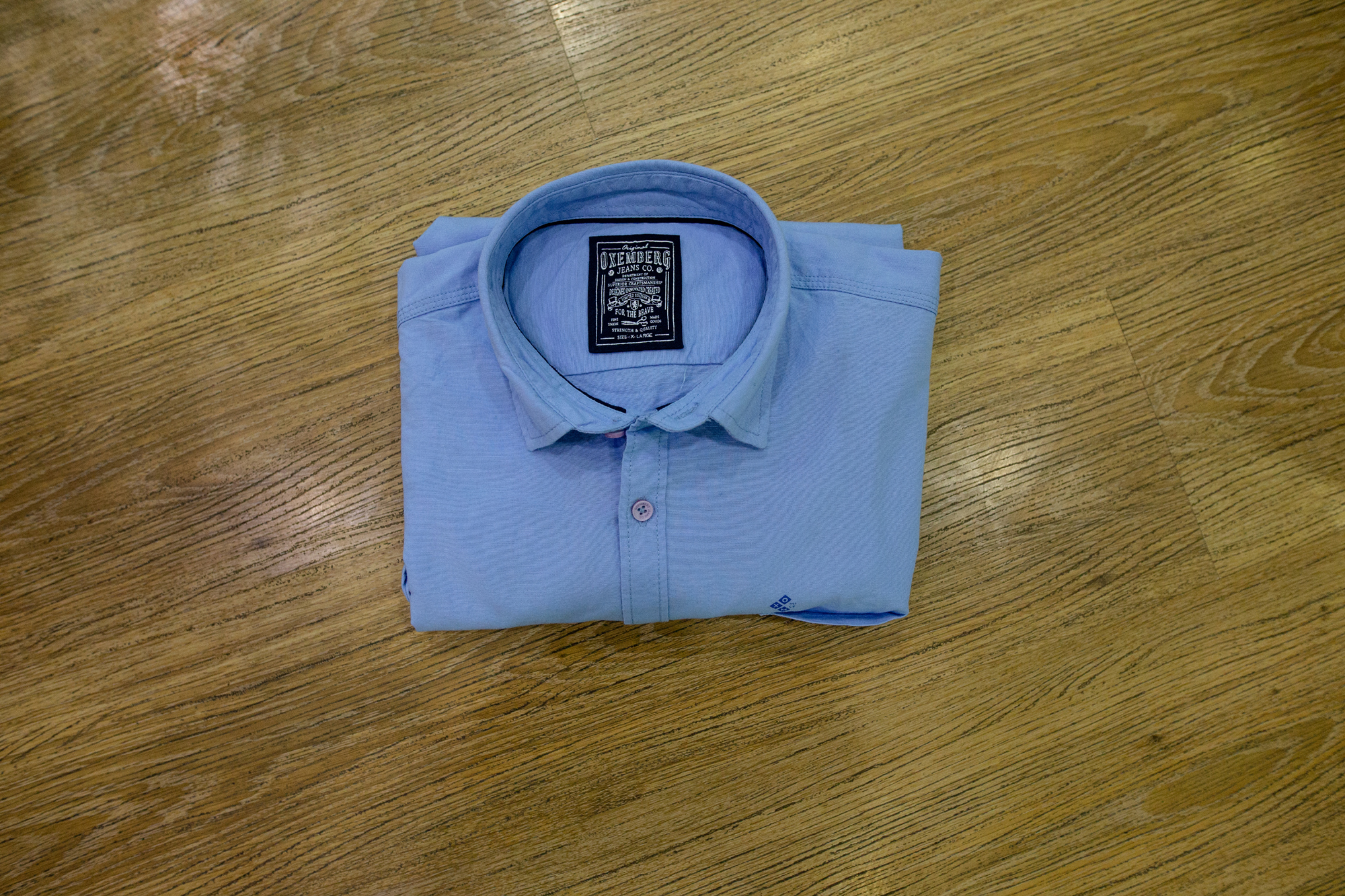 Hritik Shrestha/TKP
The polo shirt is taking on the button-down shirt for effortless business style. Coming in cotton piqué or the retro knit variety, the collar can be worn buttoned to the neck, for a clean finish.
Otherwise, leave the top three buttons open and sprawled naturally, teaming a summer double-breasted jacket and light coloured chinos (and loafers) to play off the going-to-work-could-be-holiday mood.
Knits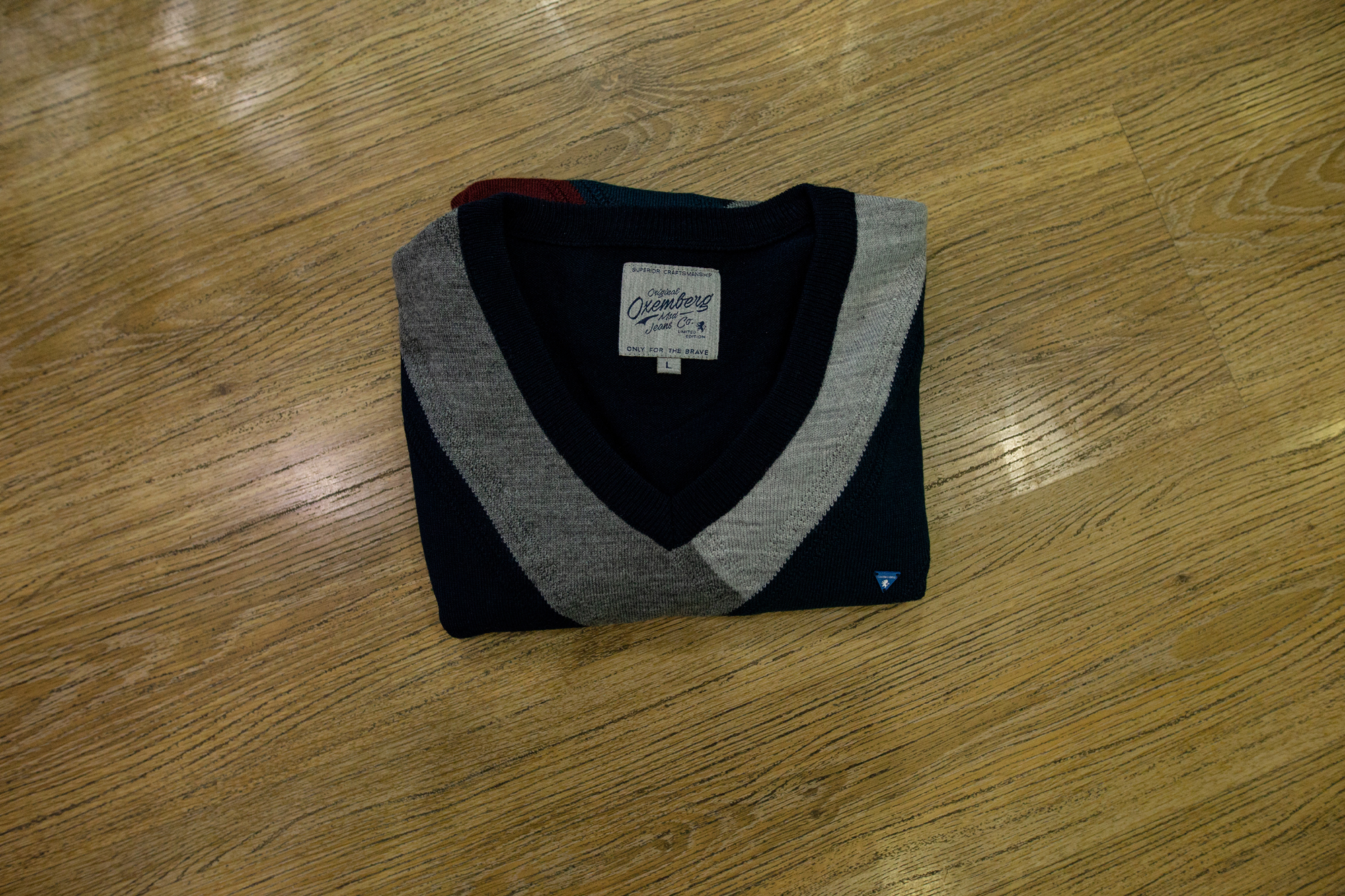 Hritik Shrestha/TKP
If you're the type to wear bolder colours, then the sweater is a great clothing item to give an otherwise boring work wardrobe a little pop. Avoid sweaters with crazy patterns, as well as anything with a thick-gauge (such as cable knit).
The right knit needs to slip under a jacket when needed, but be weighty enough to hold its own. The best come in block colours, a slim fit and sit at beltline length, with a subtle ribbed hem and cuff. Cardigans are a great blazer replacement and fair better with a tie, always leaving the bottom two buttons undone.
Accessorise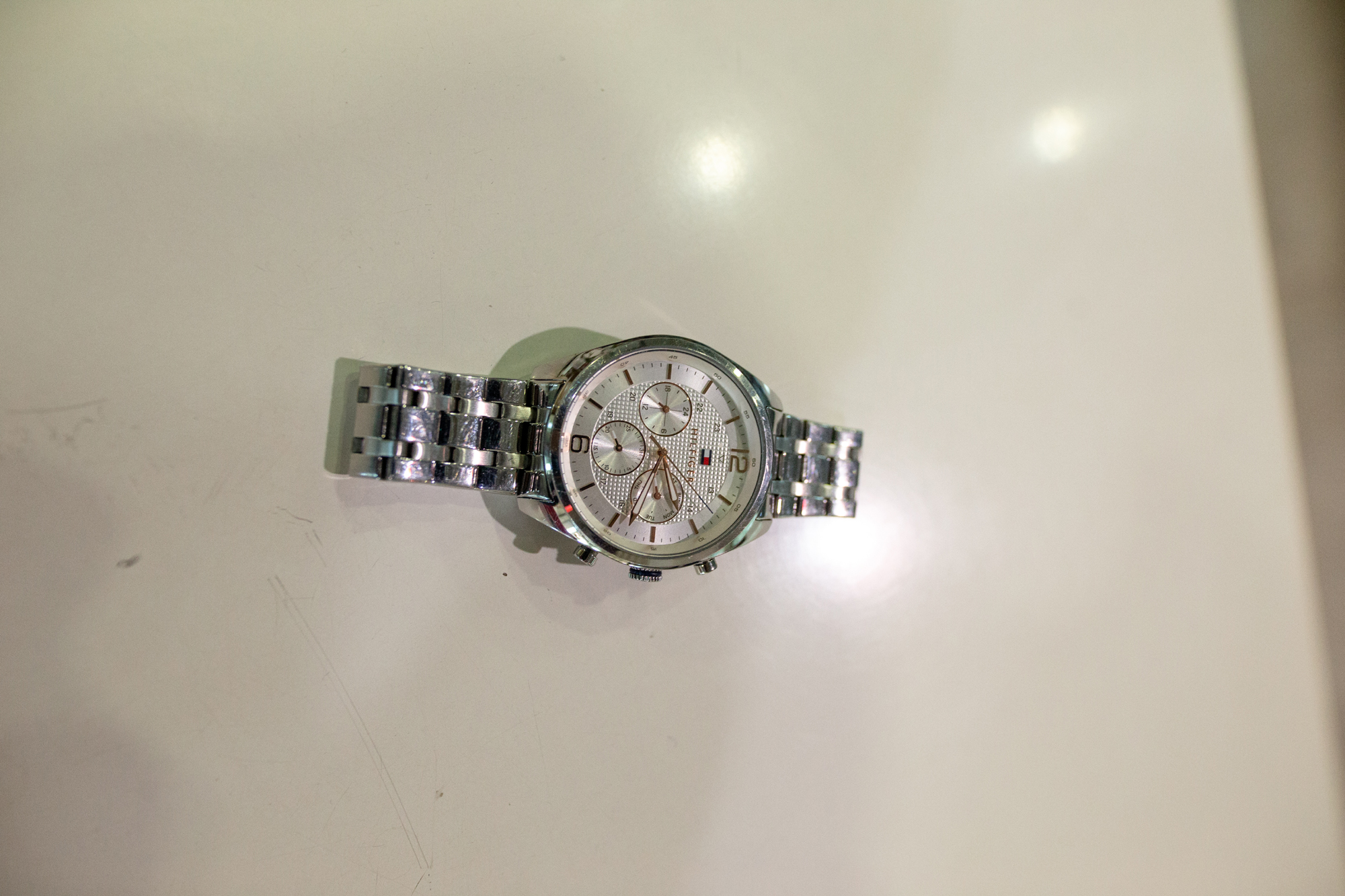 Hritik Shrestha/TKP
Lastly, when it comes to accessories, less is more. Add a leather folio to your wristwatch-ed hand, and do away with the tie, sticking to the idea of 'casual'. By knowing the rules, you can now bend them a little, and nail the cool office look.
Where to buy:
Oxemberg Nepal, LABIM, Pulchowk. Call: 9849570517
---
---