The week in 11 photos
Here are some of the photos taken by our photojournalists and reporters this week.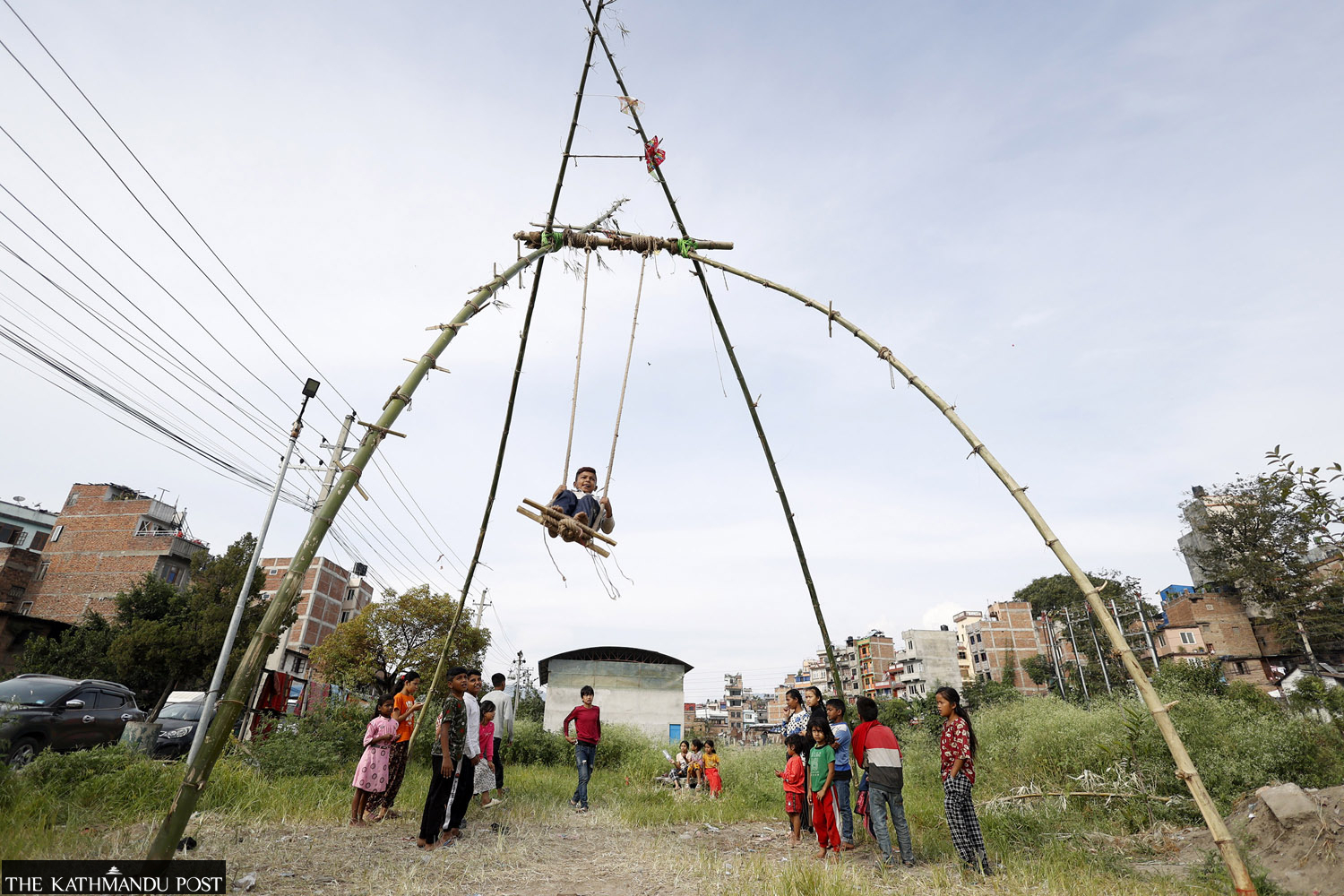 Children enjoy swing on the bank of the Bishnumati river near Teku, Kathmandu on Tuesday. Swing is a major feature of the Dashain festival. Sanjog Manandhar/TKP
Published at : October 21, 2023
Updated at : October 31, 2023 08:51
Here are some best shots from the week.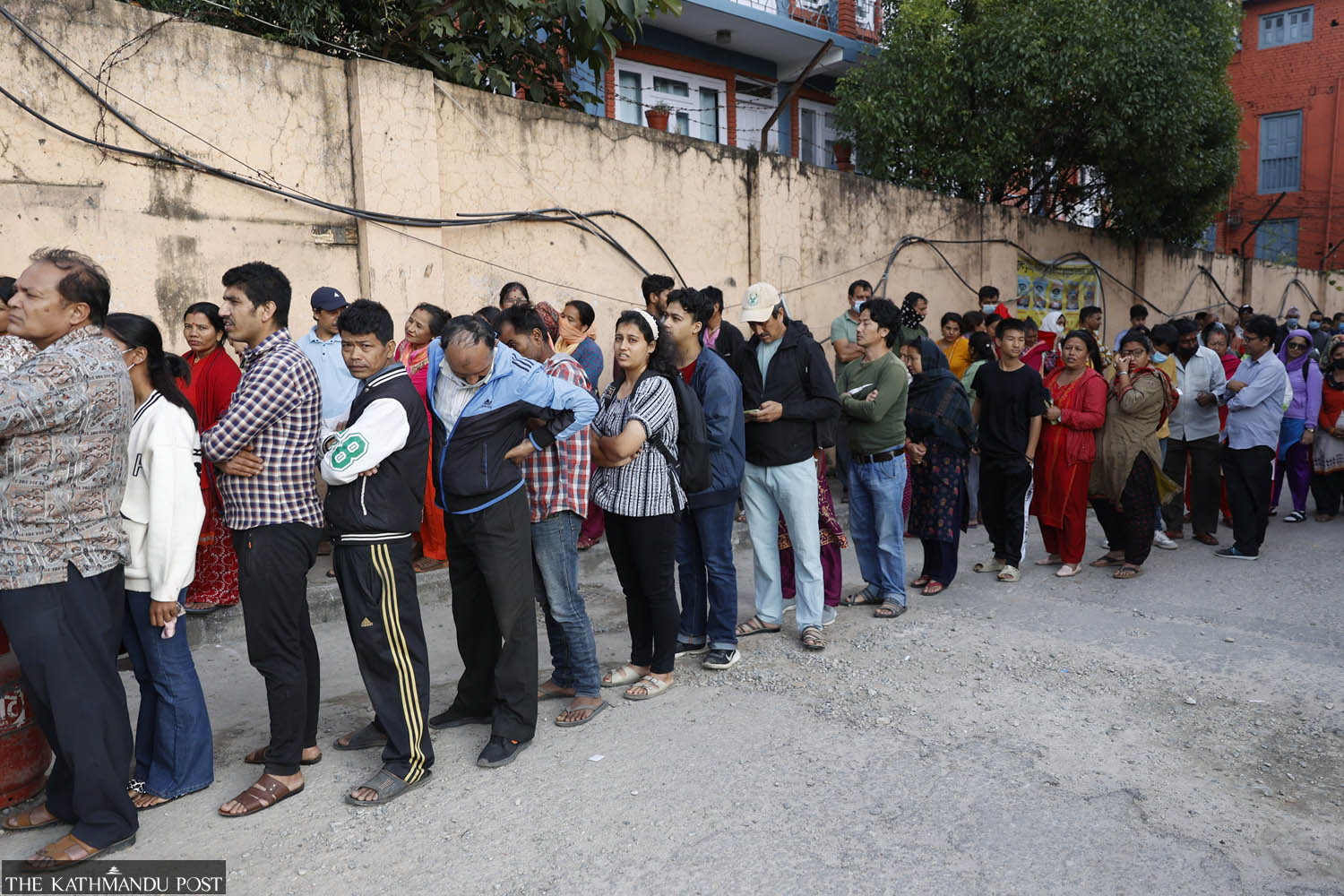 People line up to buy subsidised sugar at the Salt Trading Corporation's depot at Soalteemode in Kathmandu on Wednesday. In the midst of a sugar shortage in the market, where the price per kilogram has soared to Rs160, the corporation is offering sugar at Rs97 per kilogram. The amount each person can buy has been limited to two kilograms. Sanjog Manandhar/TKP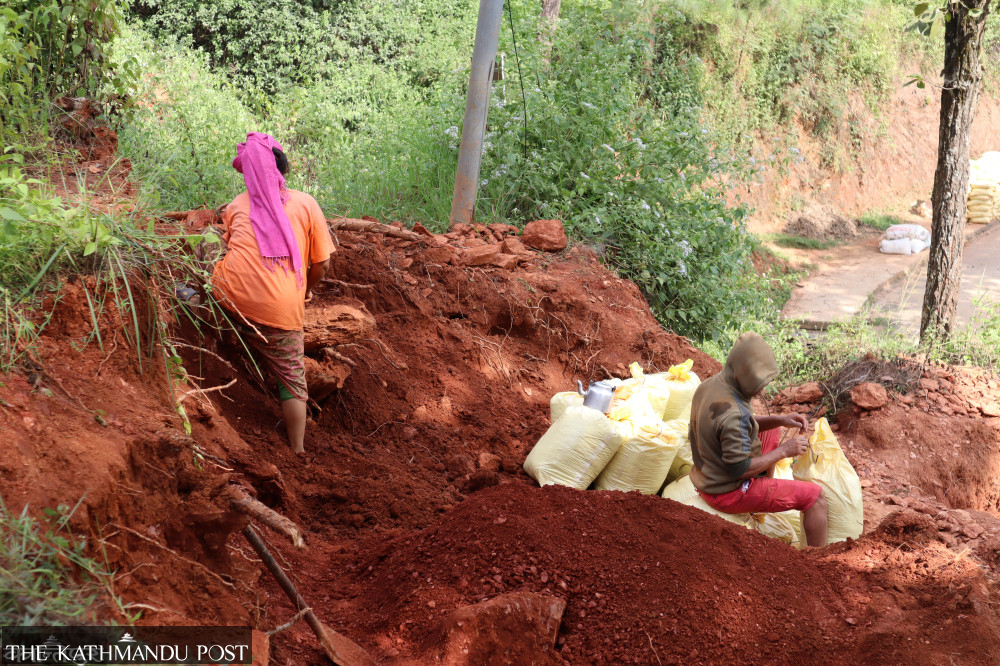 Locals of Phidim are busy digging red clay, traditionally used to daub the walls of houses and puja kothas during Dashain. The clay sourced from the district headquarters of Panchthar is reputed to possess a unique radiance and is sold for Rs100 per bag. Laxmi Gautam/TKP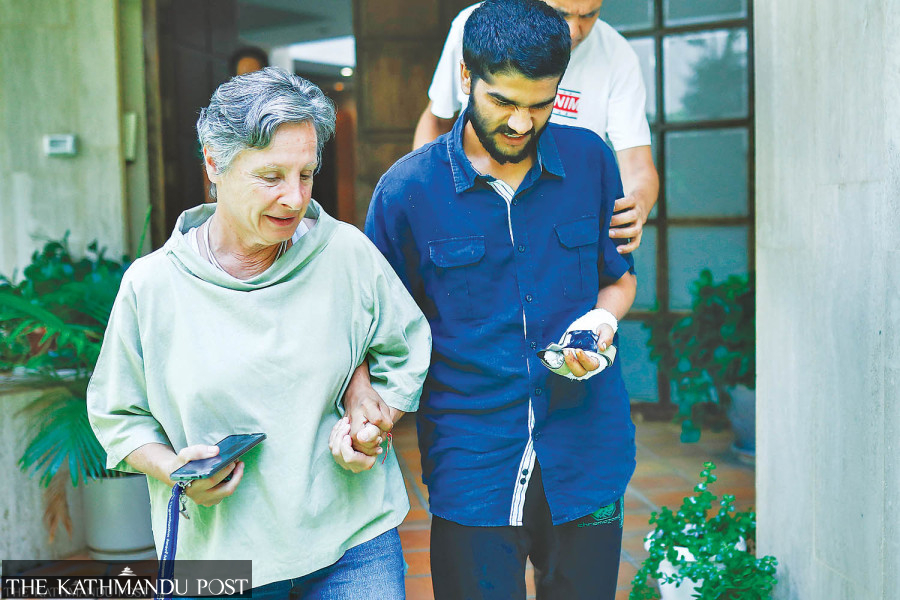 Himanchal Kattel of Gorkha is taken to hospital to change the dressing of wounds at the Nepali ambassador's residence in Harzylia, Hameginim of Israel on Sunday. Attacked by the Palestinian militant group Hamas on October 7, Kattel was rescued after six hours by Israeli armed forces. He was shot twice in the chest and once in the wrist. The two bullets are still in his chest. He was discharged after six days at the hospital. Prakash Chandra Timilsena/TKP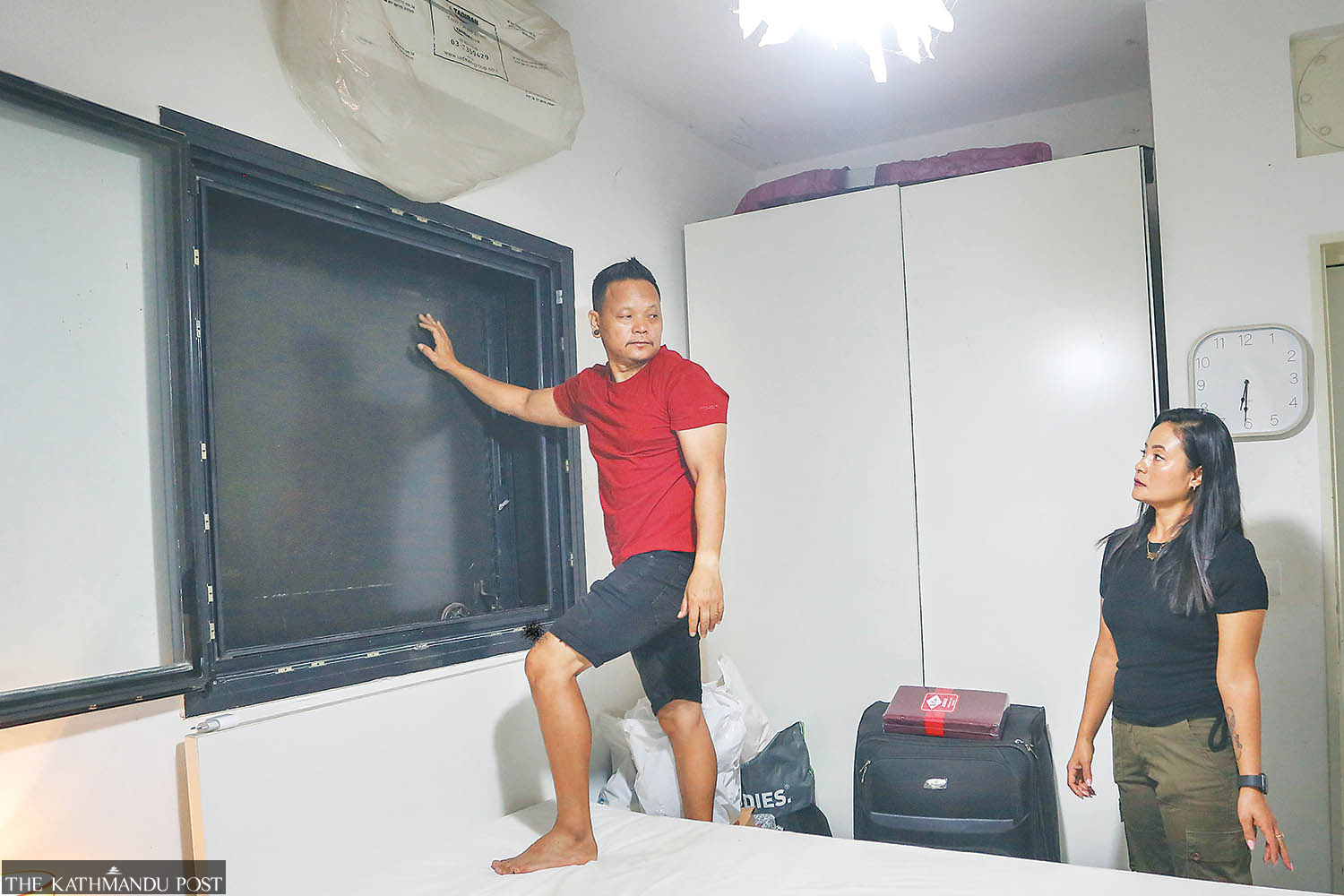 Prakash Pahim Limbu of Pathari, Morang and his wife Roji Thapa Magar, who have been living in Israel for the past 10 and 15 years respectively, get into a bomb shelter in Tel Aviv after a siren went off on Saturday. Prakash Chandra Timilsena/TKP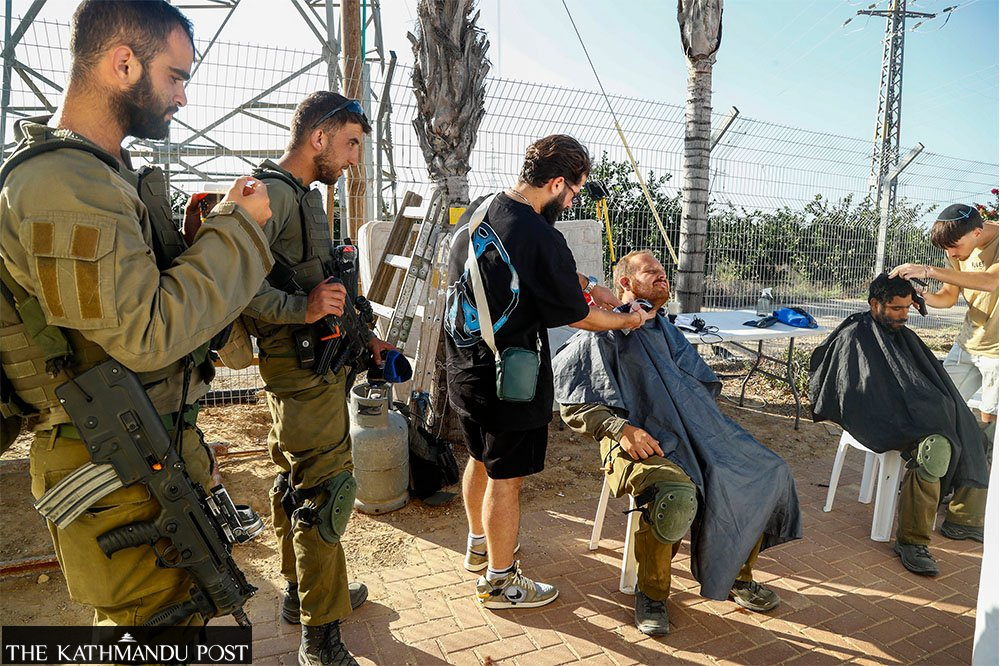 Israel Defence Force members get a haircut at Shuva in southern Israel close to the Gaza border on Wednesday. Prakash Chandra Timilsena/TKP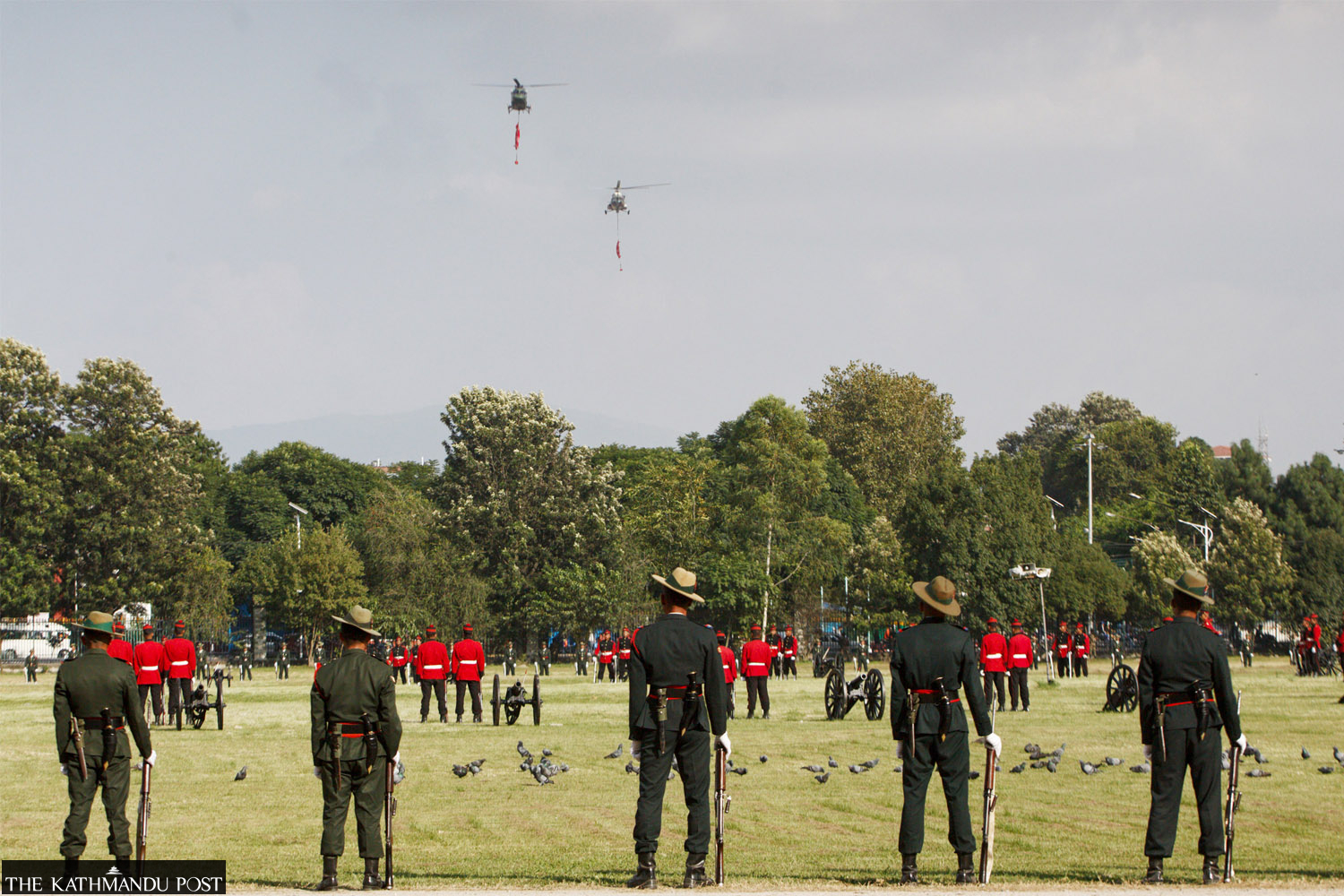 Nepal Army personnel rehearse for the upcoming Phulpati ceremony at Tundikhel in Kathmandu on Thursday. Post Photo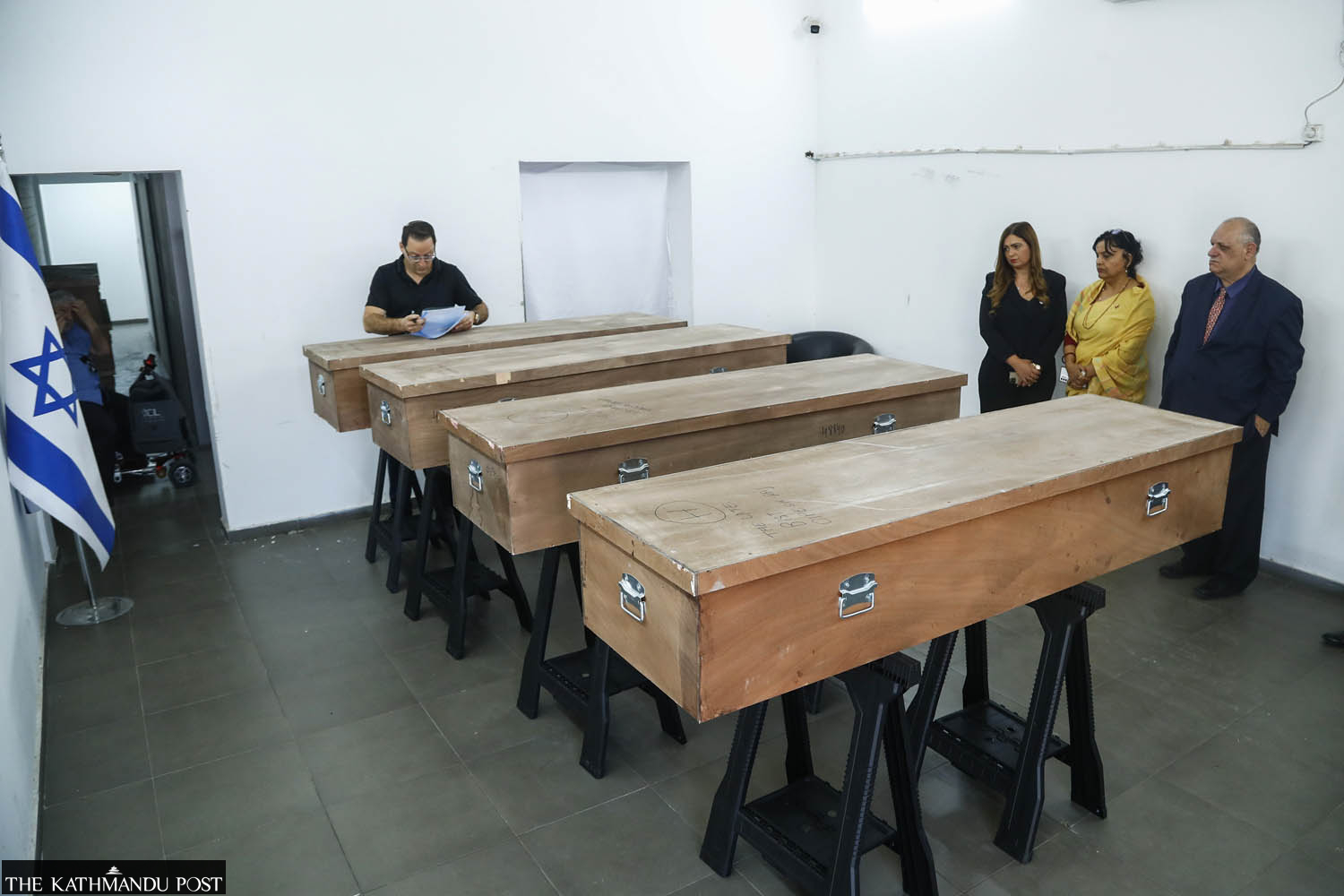 The bodies of four Nepali students killed in the October 7 Hamas attack are being processed for repatriation in Tel Aviv on Thursday. Nepali Ambassador to Israel Kanta Rizal (in yellow sari) and Israeli officials pay last tribute to the youths. Prakash Chandra Timilsena/TKP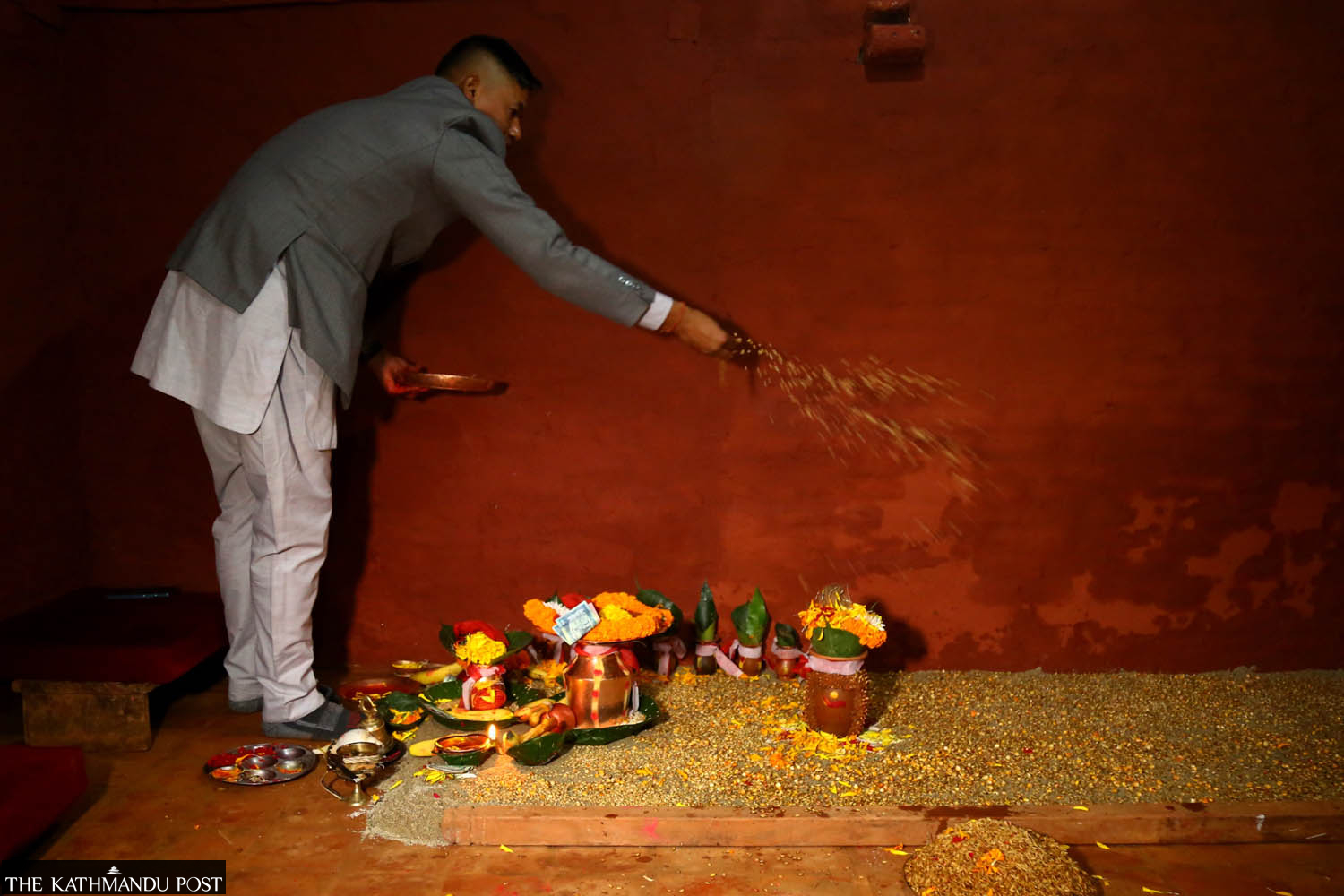 A priest performs a puja to mark Ghatasthapana, the first day of the two-week long Dashain festival, at Hanumandhoka, Kathmandu, on Sunday. Post Photo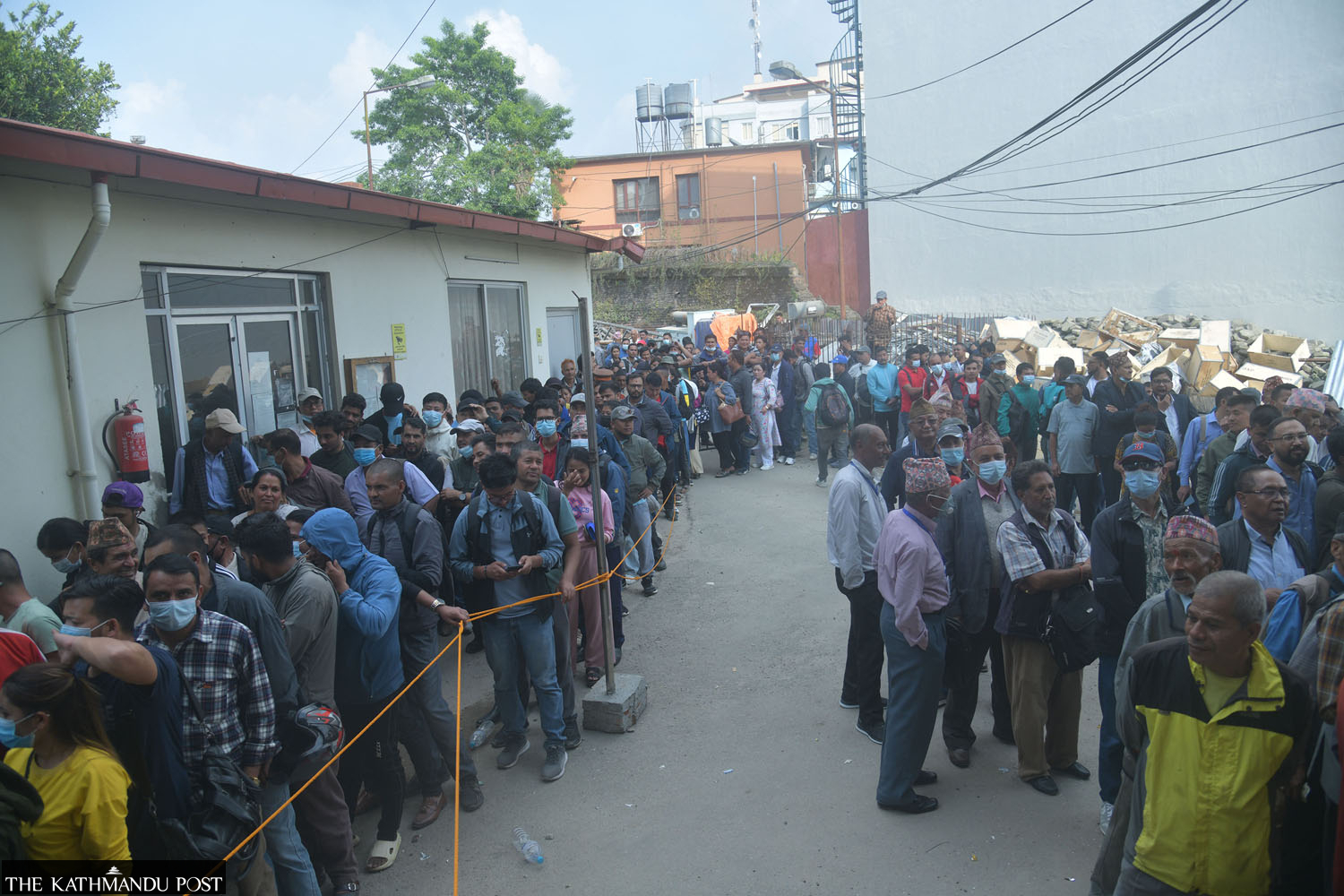 People queue up at the Nepal Rastra Bank in Baluwatar for new banknotes on Monday. As a customary practice before the Dashain festival, which started Sunday, the bank began selling new notes, totalling Rs18,500 in various denominations per person. These new notes are commonly used for gifting to visiting relatives on Vijaya Dashami, the festival's main day, next Tuesday. Deepak KC/TKP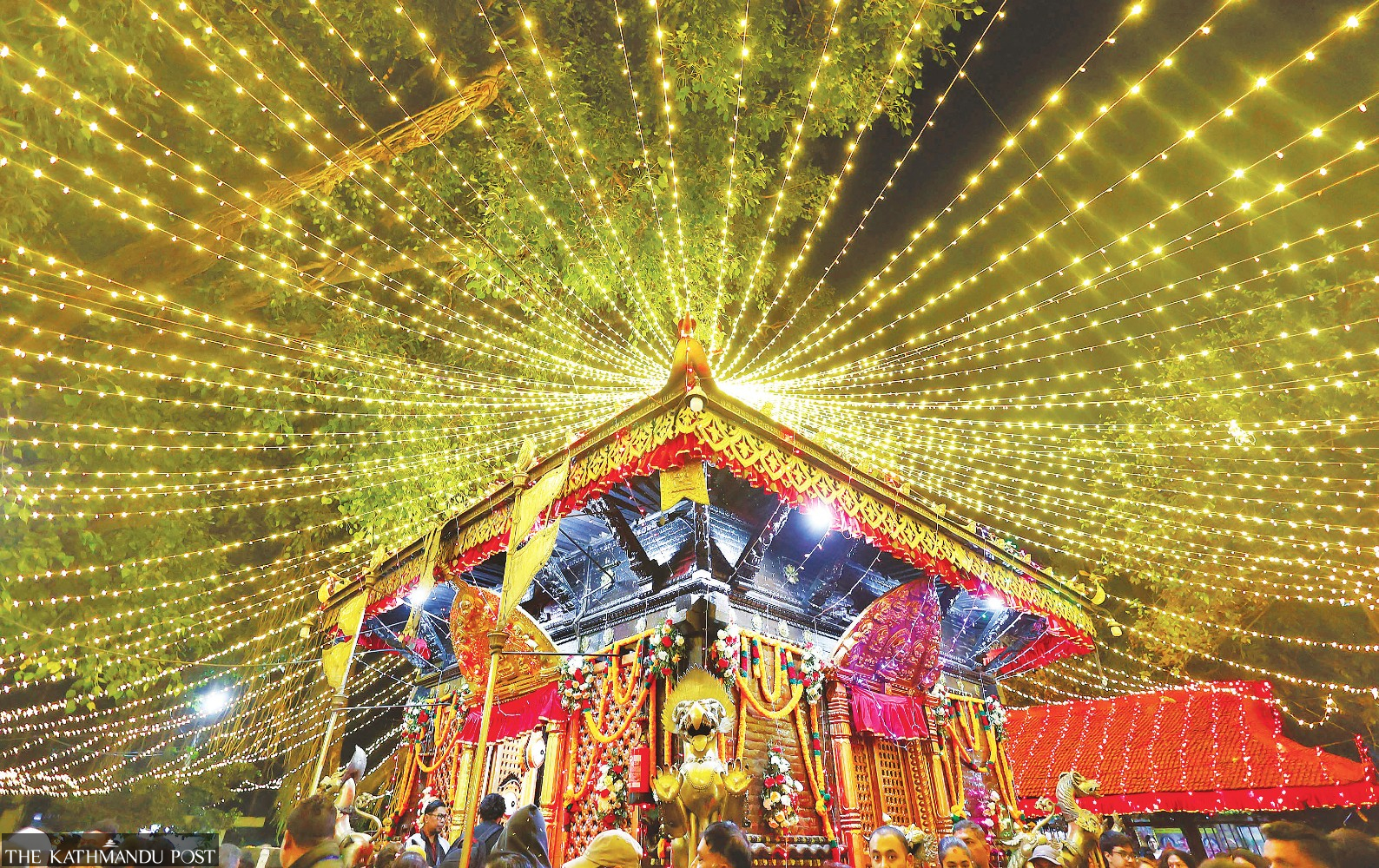 Lights and decorations illuminate Maitidevi Temple in Kathmandu on Thursday evening as people offer prayers during the Dashain festival. Sanjog Manandhar/TKP
---