The week in 11 photos
Here are some of the photos taken by our photojournalists this week.
Prashant Laksam (8) celebrates after scoring Nepal's first goal against the Maldives during the SAFF U-19 Championship 2023 at the Dasharath Stadium in Kathmandu on Monday. Hemanta Shrestha/TKP
Published at : September 30, 2023
Updated at : September 30, 2023 16:08
Here are some best shots from the week.

Devotees chant bhajans at Krishna Mandir in Patan, Lalitpur, recently. Deepak KC/TKP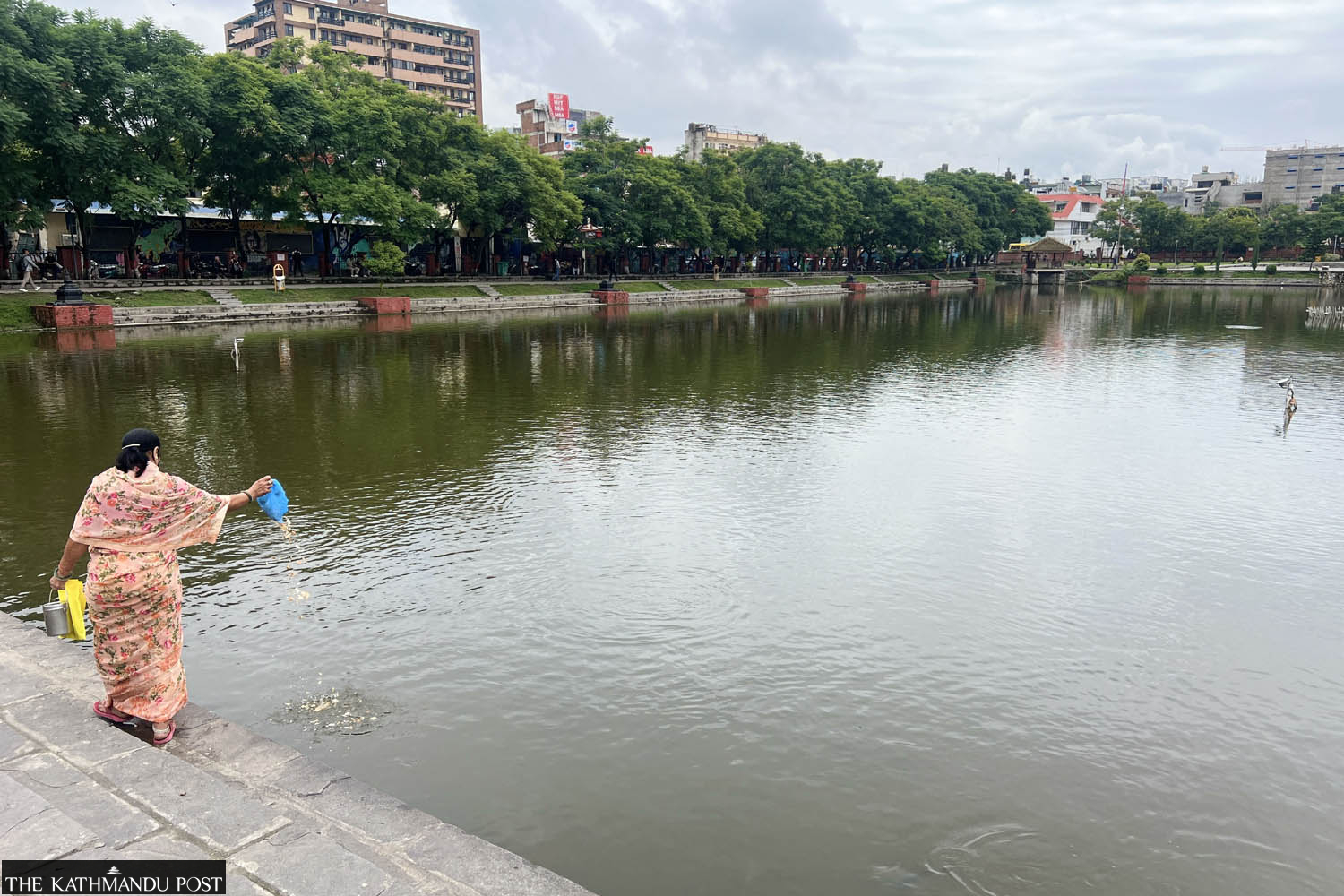 A woman feeds fish at Kamal Pokhari in Kathmandu on Sunday. Elite Joshi/TKP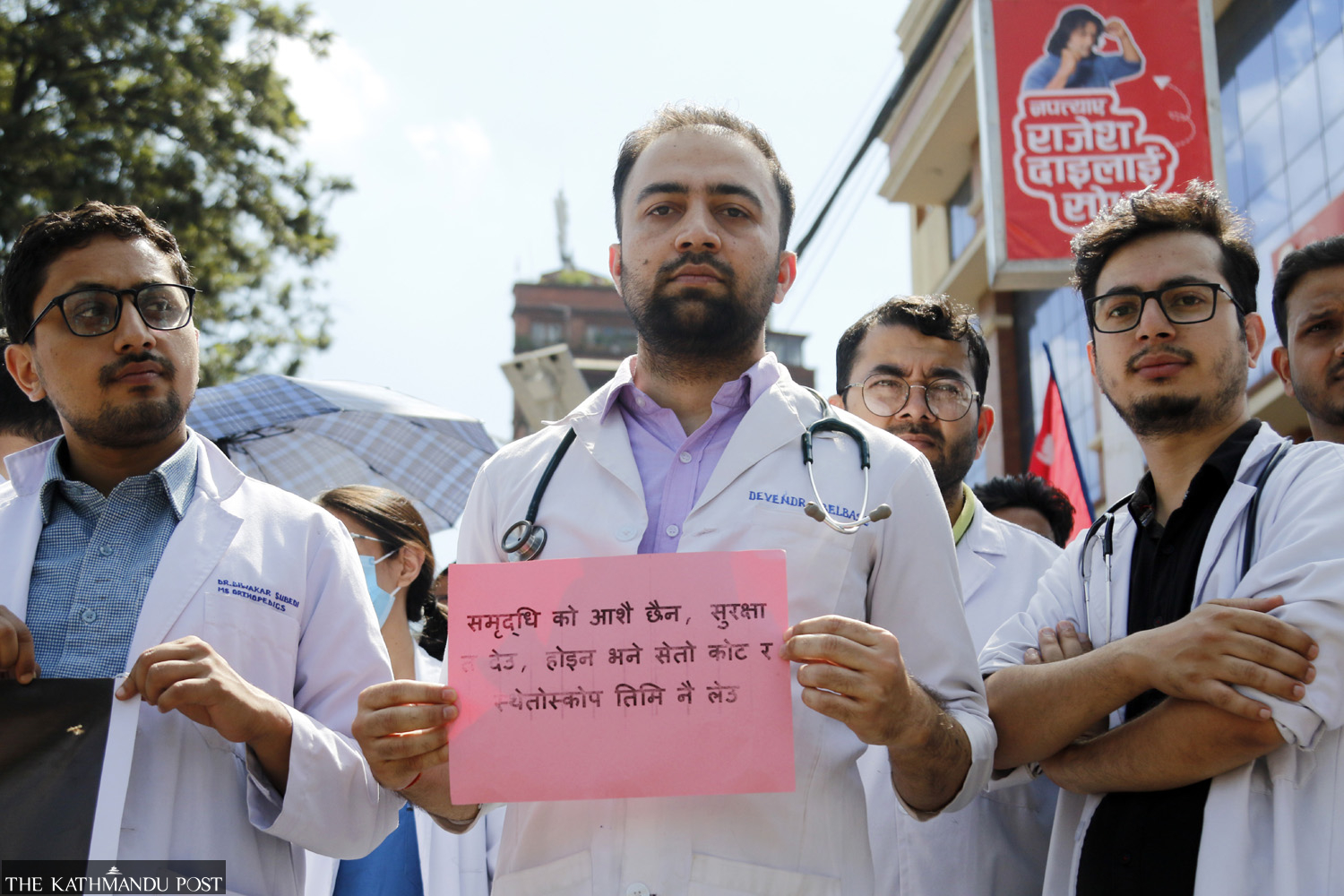 Doctors demonstrate at Maitighar in Kathmandu on Tuesday after medics were beaten up on Monday by relatives of a woman who died during treatment at Manipal Teaching Hospital in Pokhara last week. Keshav Thapa/TKP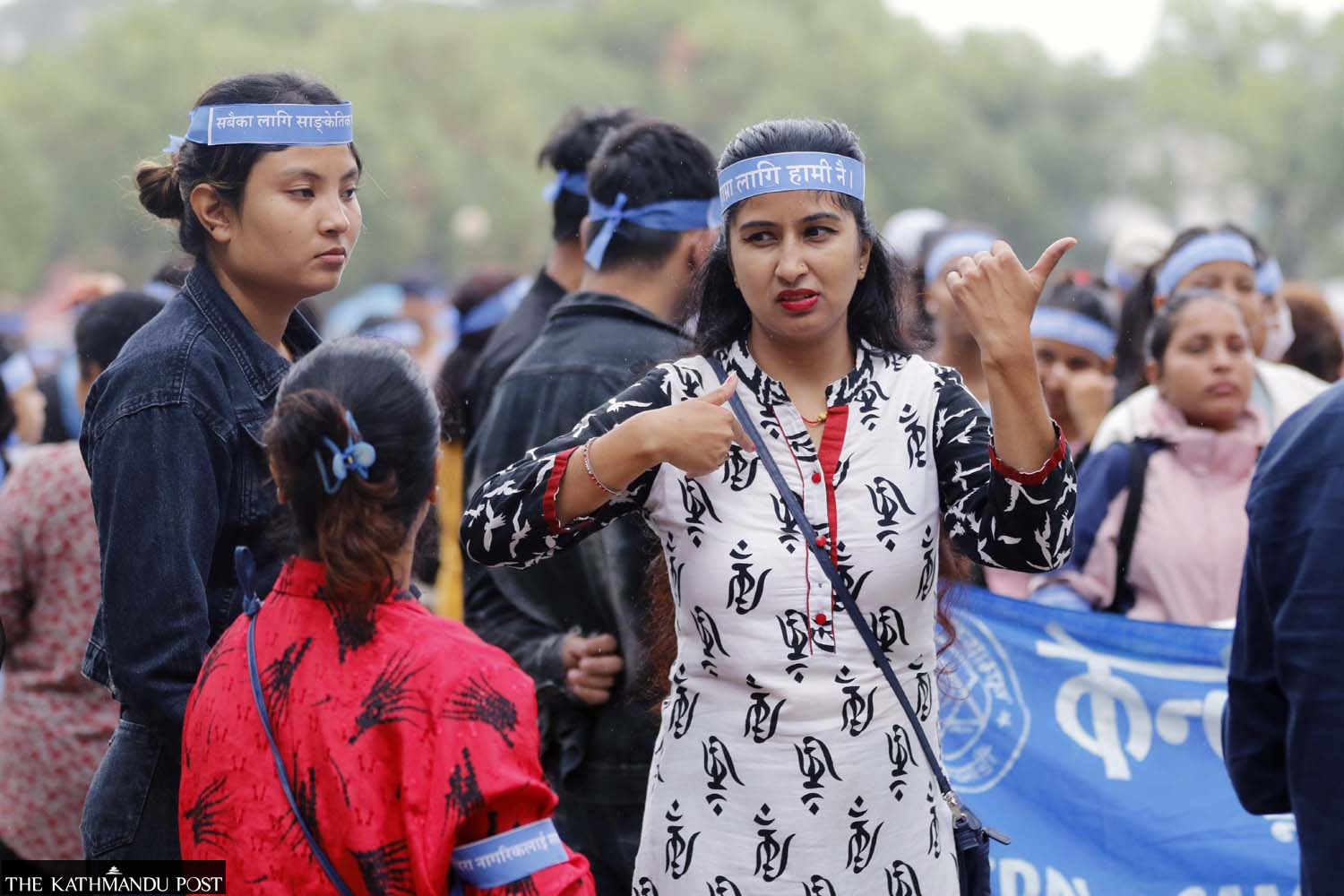 People take part in a rally observing the International Day of Sign Languages at Bhrikutimandap in Kathmandu on Saturday. Keshav Thapa/TKP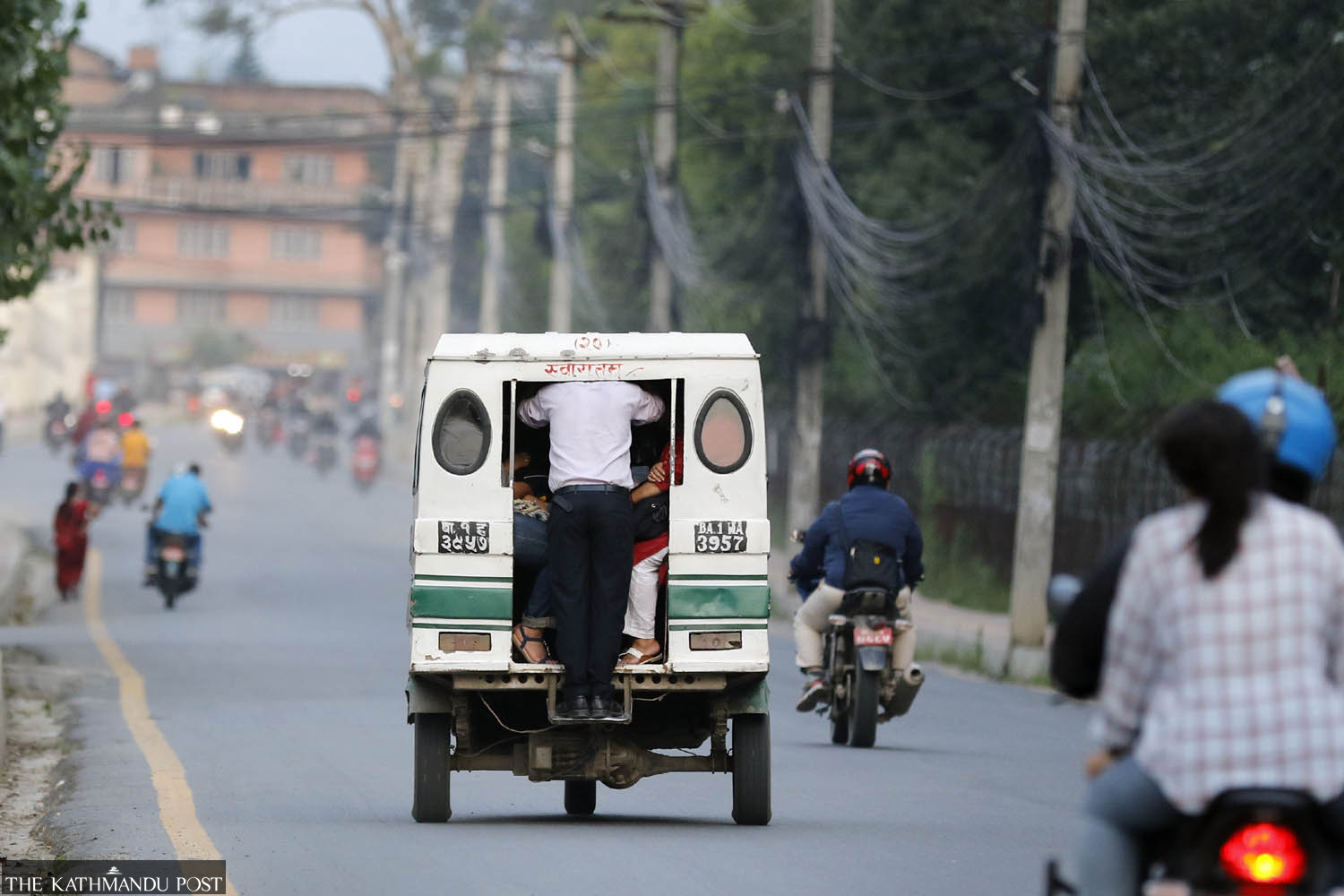 A commuter stands precariously on the back of a crowded three-wheeler headed for Sitapaila from Ratnapark on Thursday evening. This highlights the need for an effective public transport oversight. Keshav Thapa/TKP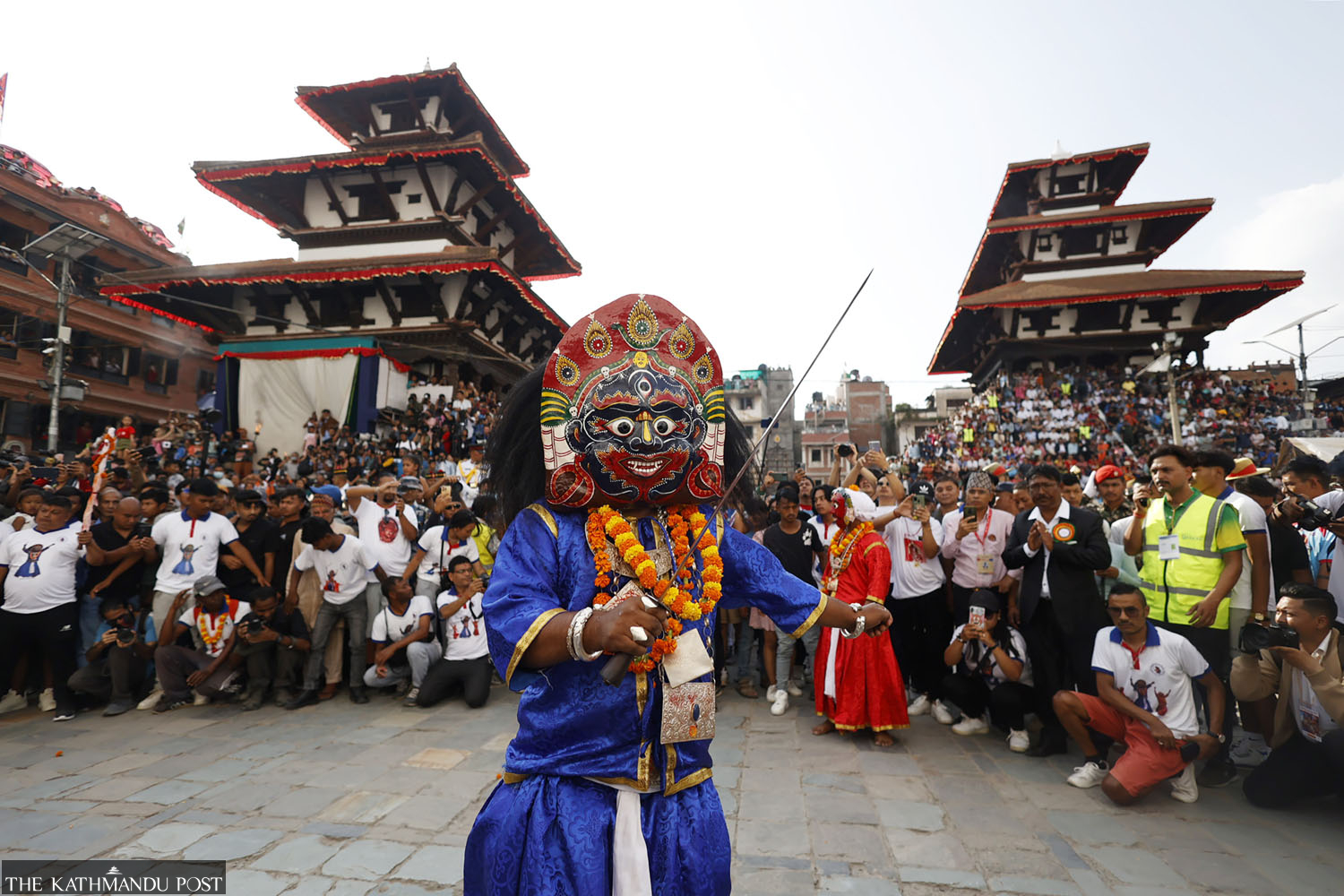 Spectators watch a traditional dance during Indra Jatra at Basantapur Durbar Square in Kathmandu on Thursday. Sanjog Manandhar/TKP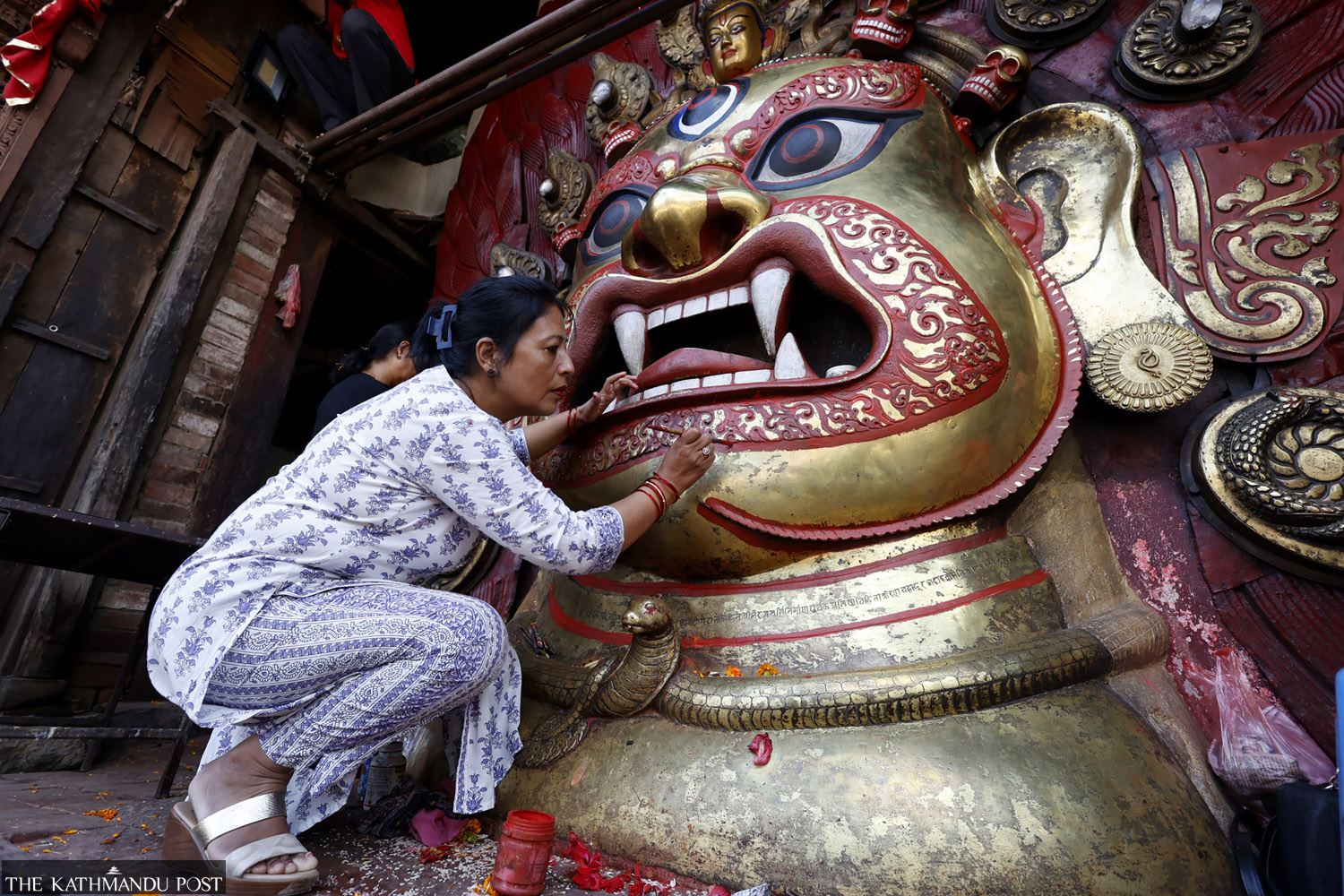 An artist paints the mask of Shweta Bhairav at Hanumandhoka on the first day of Indra Jatra festival in Kathmandu on Tuesday. Sanjog Manandhar/TKP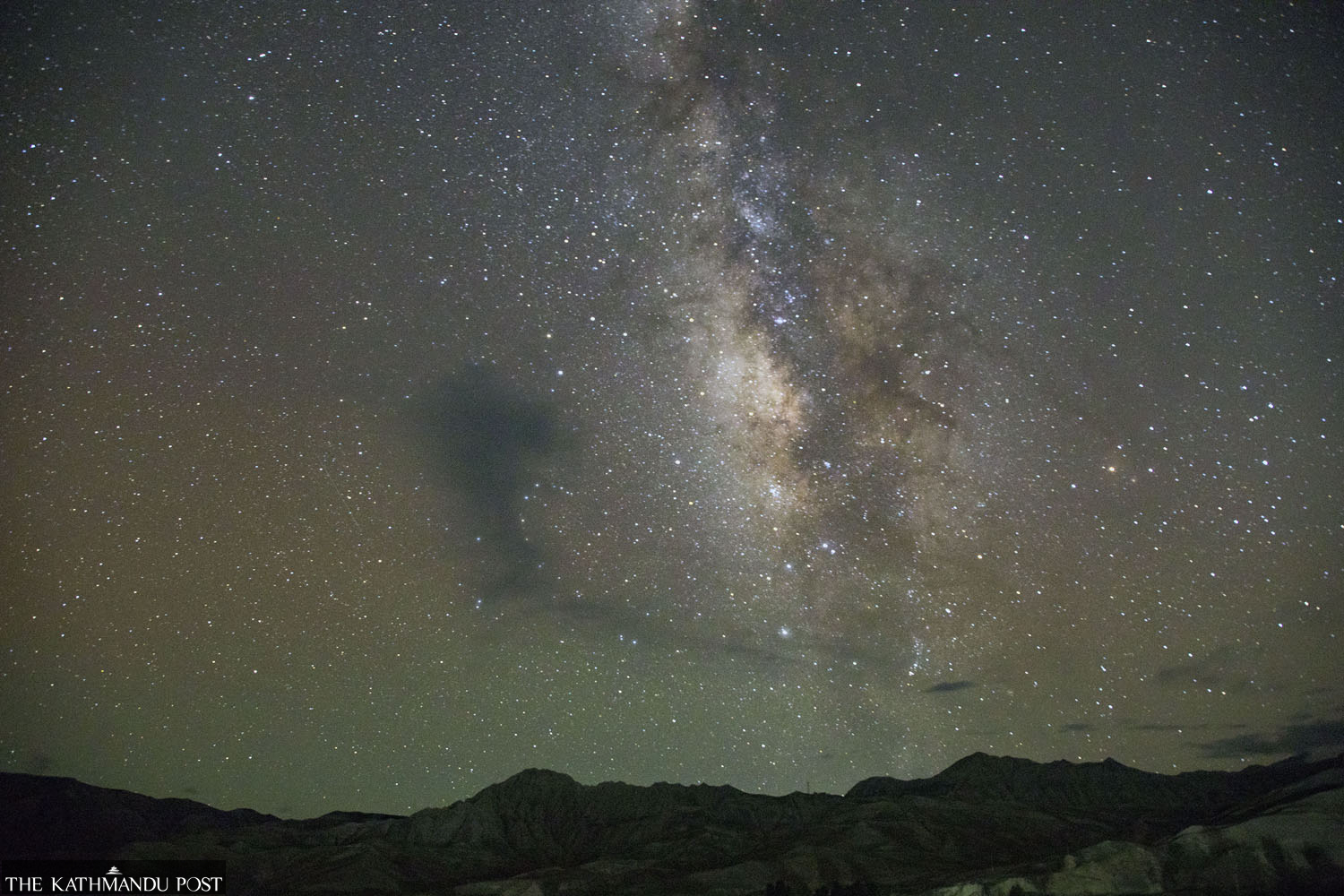 This recent image shows the Milky Way captured from Lomanthang, Mustang. Hemanta Shrestha/TKP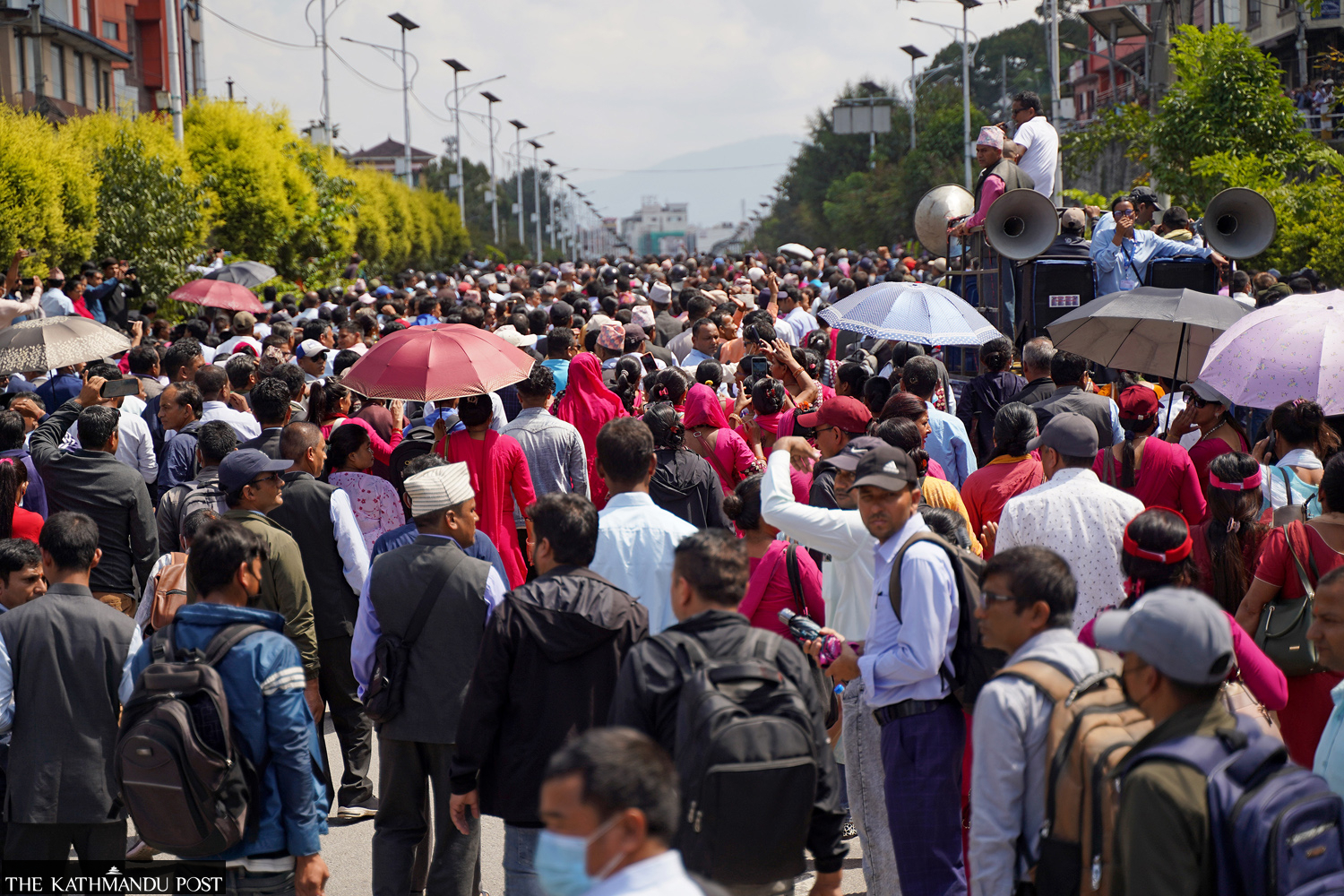 Relief quota teachers, who say they were left out in the agreement between the Nepal Teachers' Federation and the government last week, stage protest at Maitighar on Wednesday by blocking the road. Angad Dhakal/TKP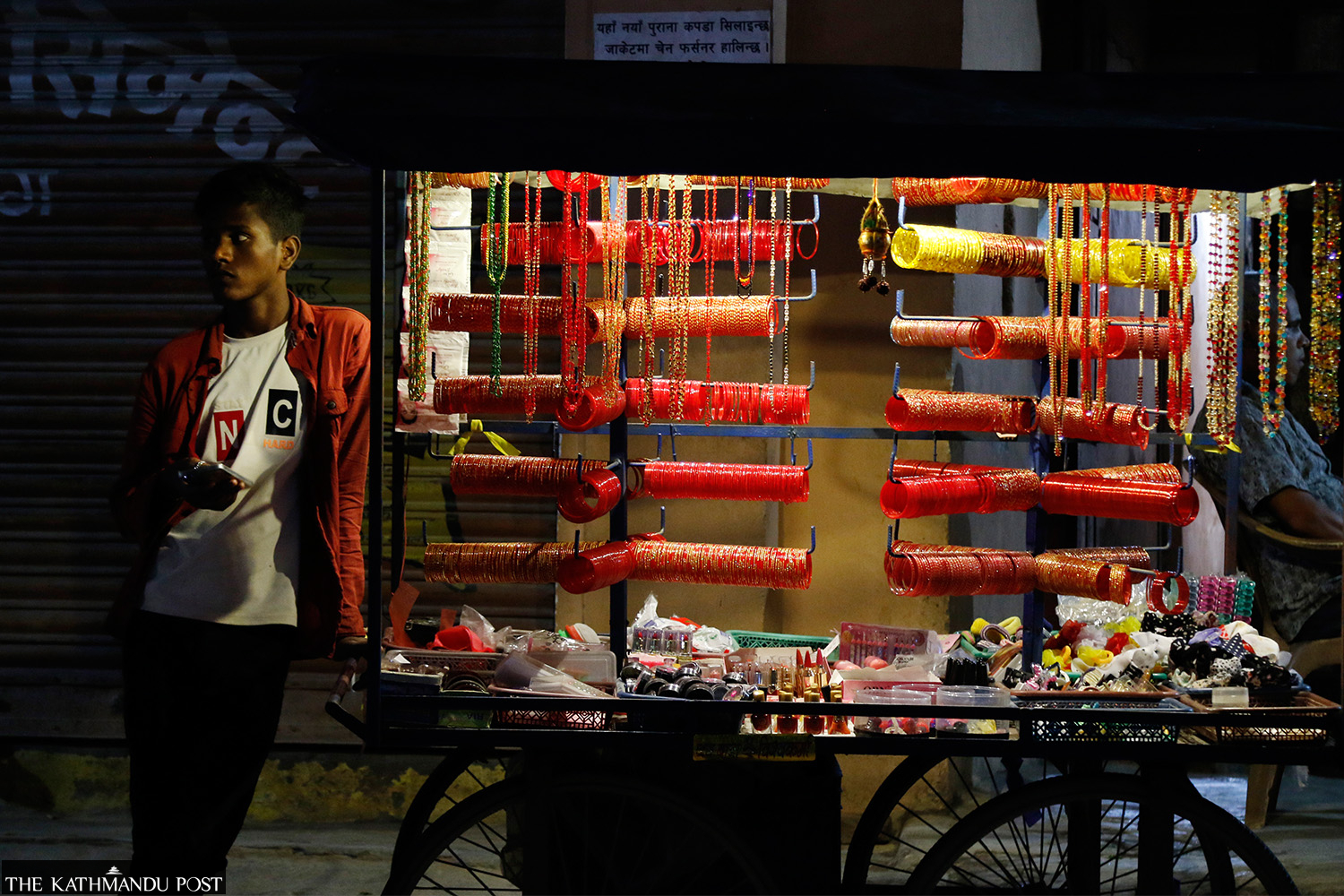 A vendor selling bangles and beaded necklaces waits for customers in Bhaktapur on Thursday evening. Keshav Thapa/TKP
---