The week in ten photos
Here are some of the photos taken by our photojournalists this week.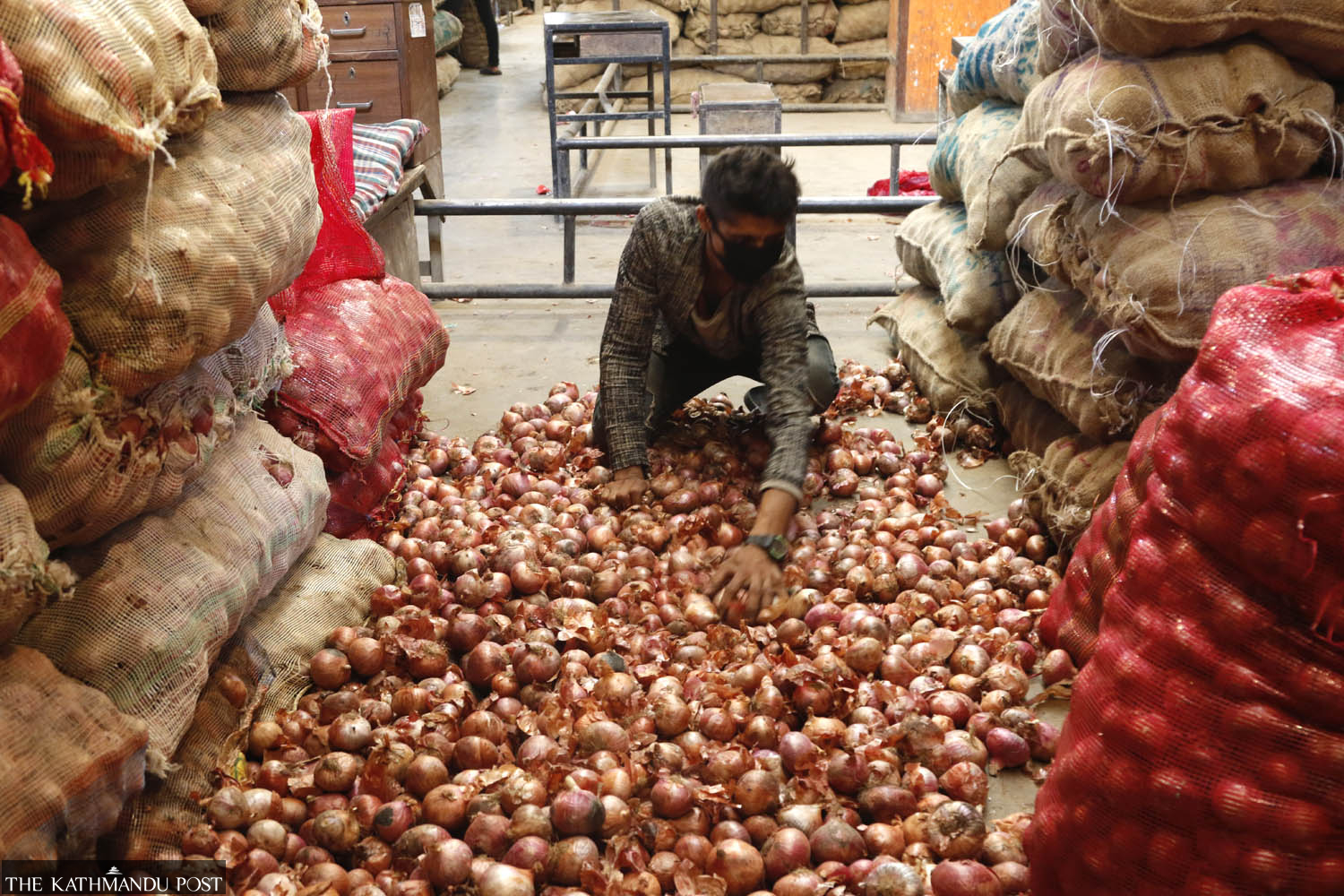 A vendor sorts onions at the Kalimati vegetable market in Kathmandu on Monday. Nepal relies heavily on Indian imports for this produce. Onion prices rose to Rs80 per kg in the Nepali market after India on Saturday announced a 40 percent duty on the export of this vegetable, purportedly to tame shortages and inflation ahead of the upcoming festive season. Keshav Thapa/TKP
Published at : August 26, 2023
Updated at : August 27, 2023 13:43
Here are the best shots from the week.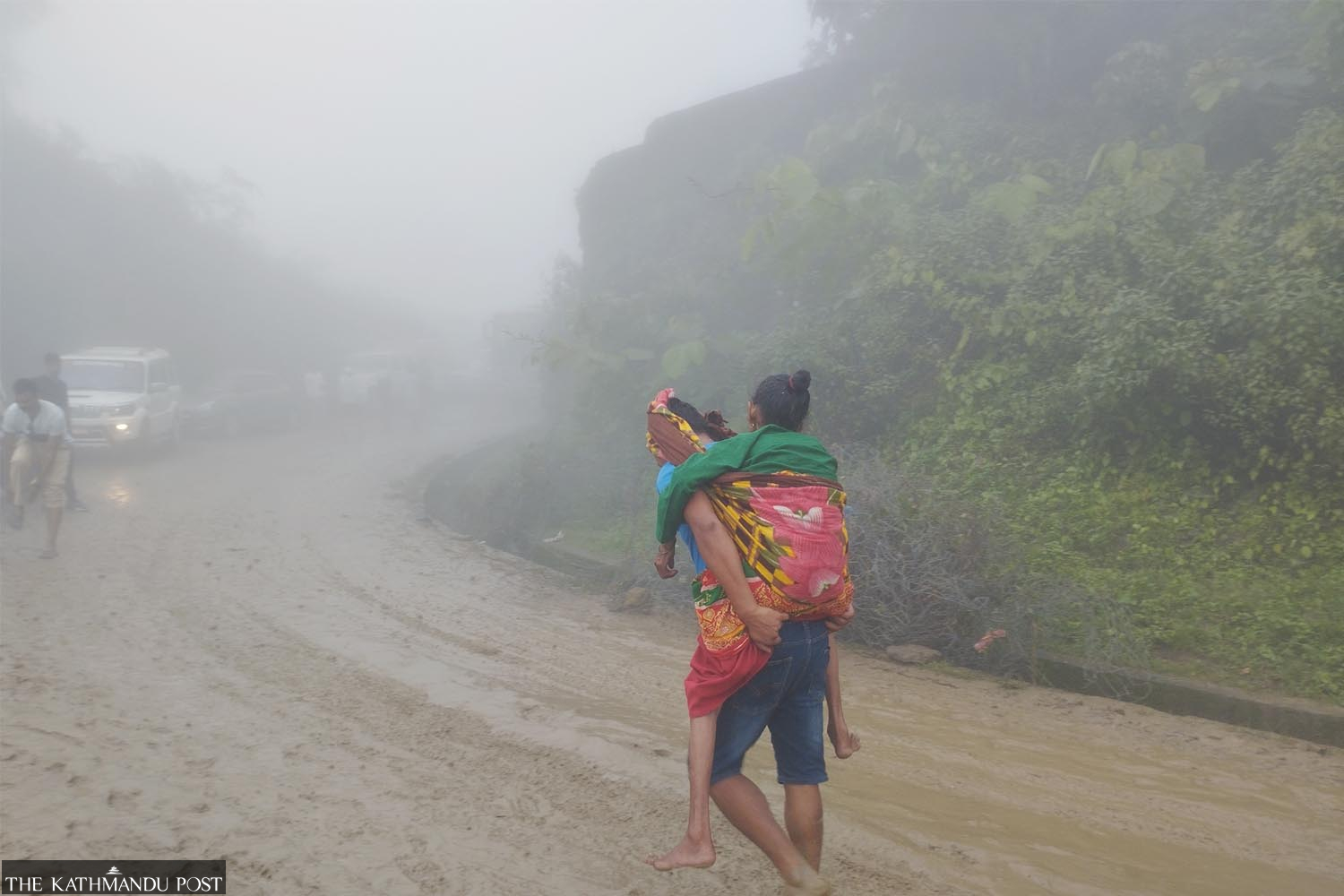 A woman is carried along a disrupted stretch of Bhimdutta Highway's Badhitola-Khanidanda section in Kailali district in this recent photo. DR Panta/TKP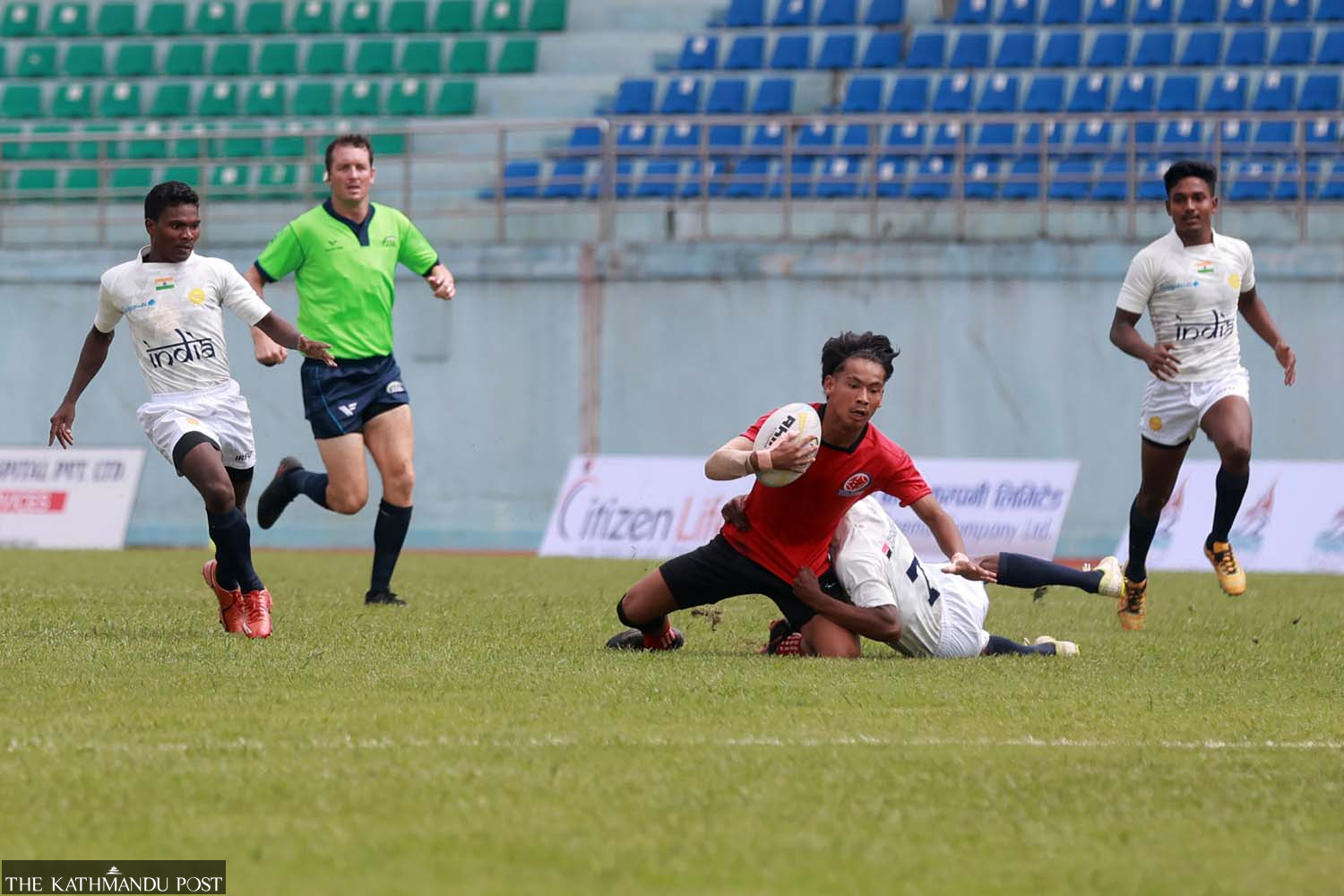 Nepal (red) and India clash during the group round of Asia Under 20 Rugby Sevens at Dasharath Stadium on Saturday. Nepal's men team lost all three group matches going down 28-0 to India, 44-0 to Malaysia and 36-0 to Hong Kong. The women's team also faced defeats in all three matches losing 34-5 to Hong Kong, 24-0 to Malaysia and 45-0 to Thailand. Hemanta Shrestha/TKP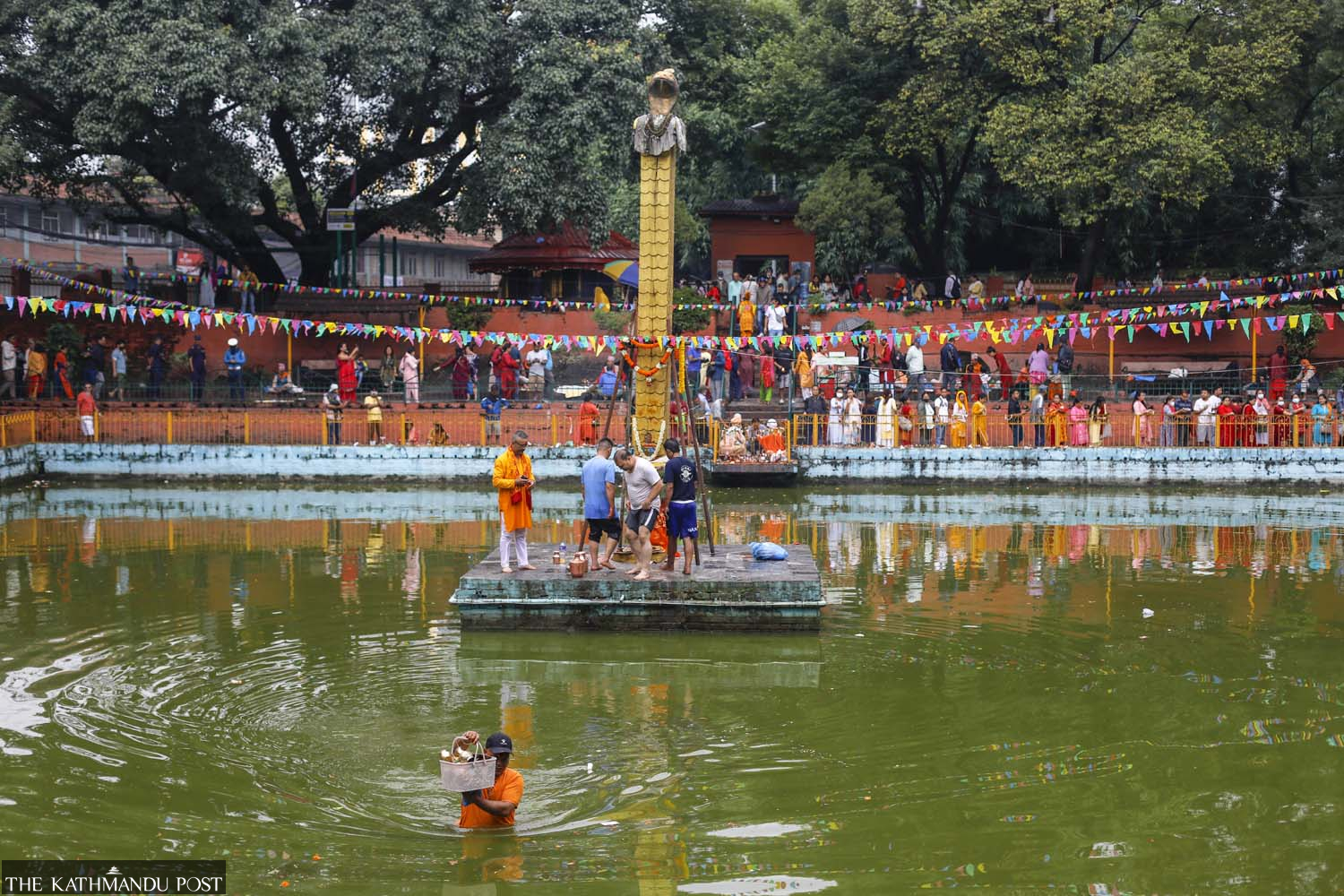 Devotees observing the Nagpanchami festival at Nagpokhari in Kathmandu on Monday. Hindus mark the occasion by worshipping eight principal serpent deities. Elite Joshi/TKP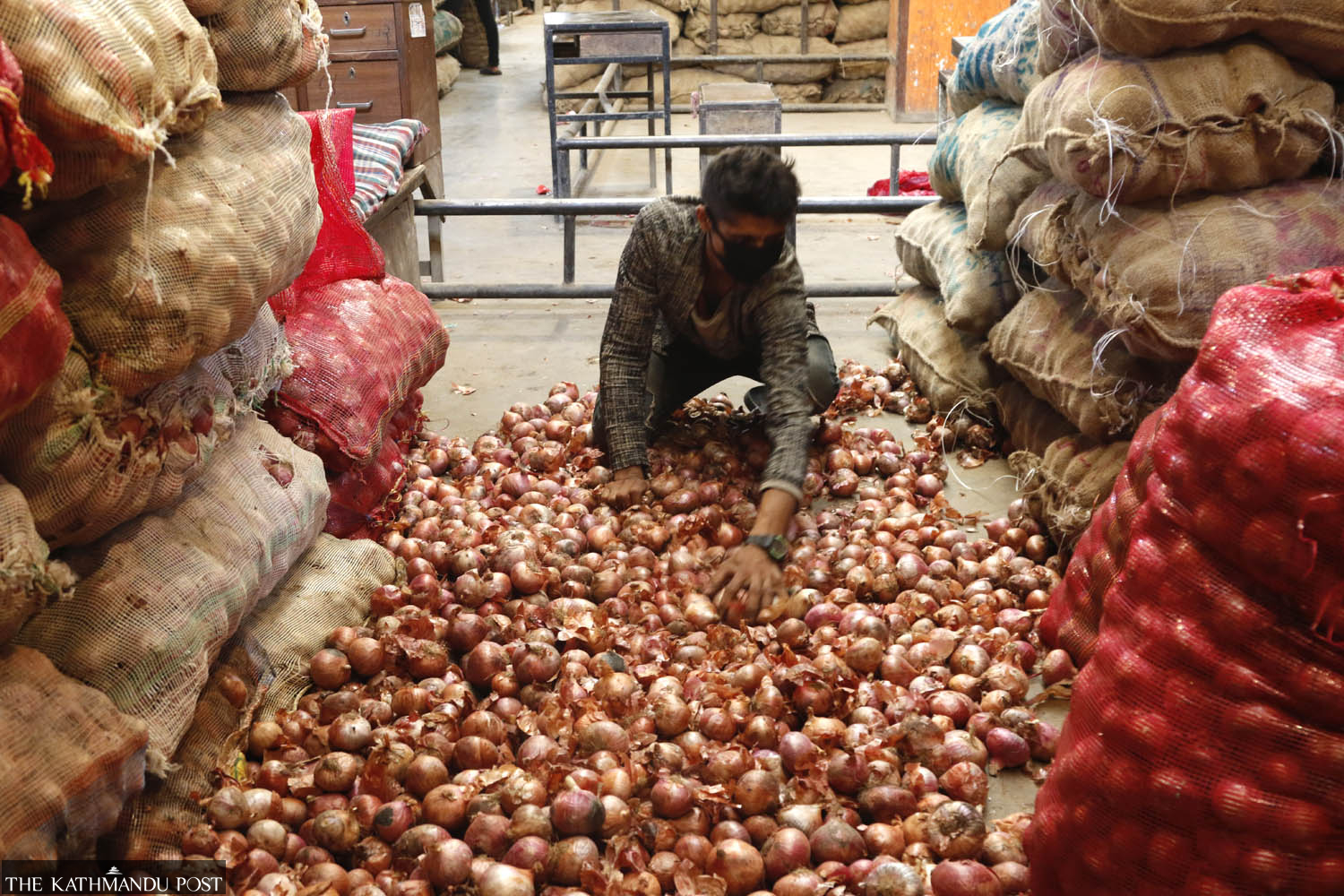 A vendor sorts onions at the Kalimati vegetable market in Kathmandu on Monday. Nepal relies heavily on Indian imports for this produce. Onion prices rose to Rs80 per kg in the Nepali market after India on Saturday announced a 40 percent duty on the export of this vegetable, purportedly to tame shortages and inflation ahead of the upcoming festive season. Keshav Thapa/TKP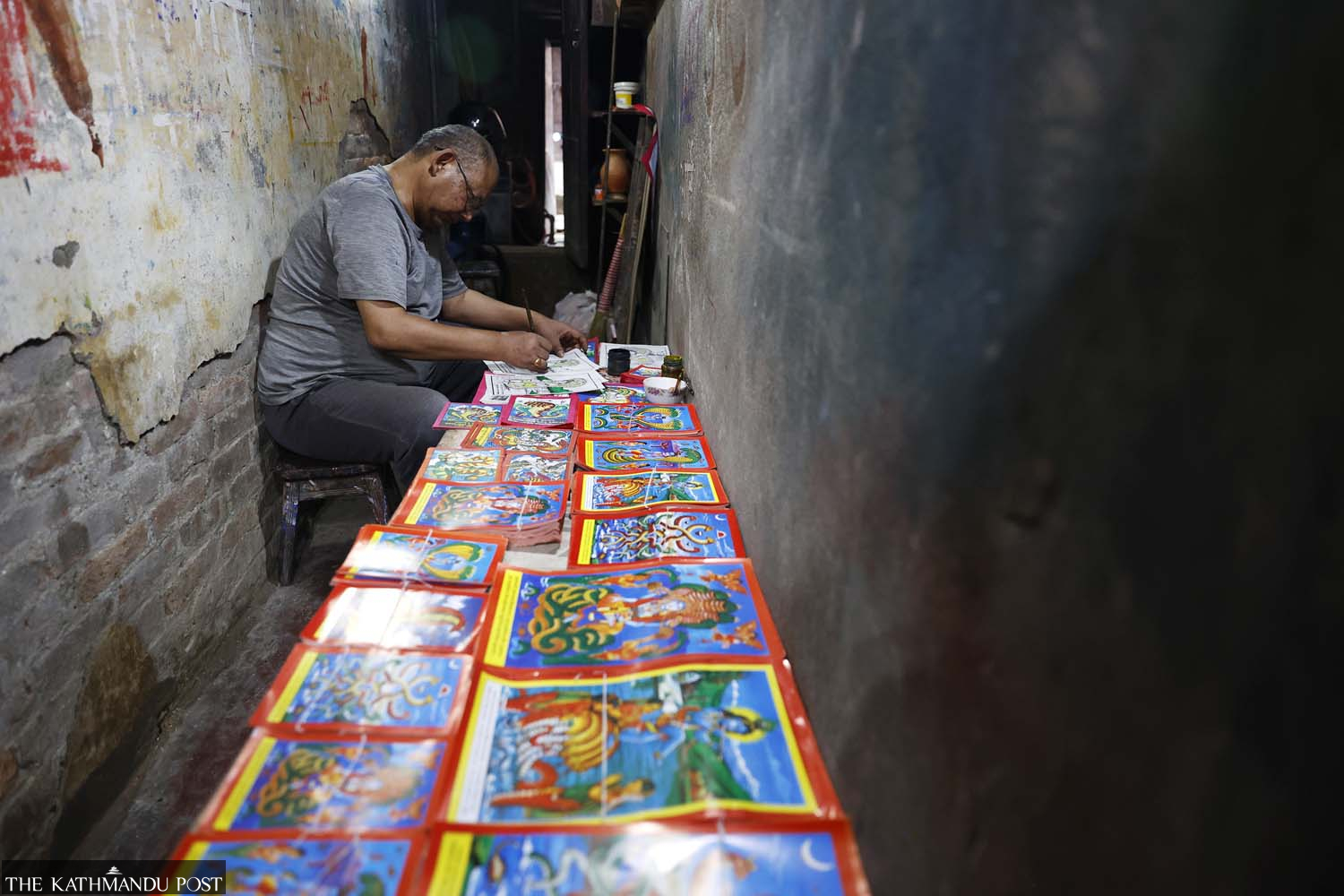 A vendor at Ason in Kathmandu colours posters of serpent deities on Sunday, the eve of the Nag Panchami festival, to prepare them for sale. On Nag Panchami, people worship eight serpent deities and paste their pictures at the entrances to their homes. Sanjog Manandhar/TKP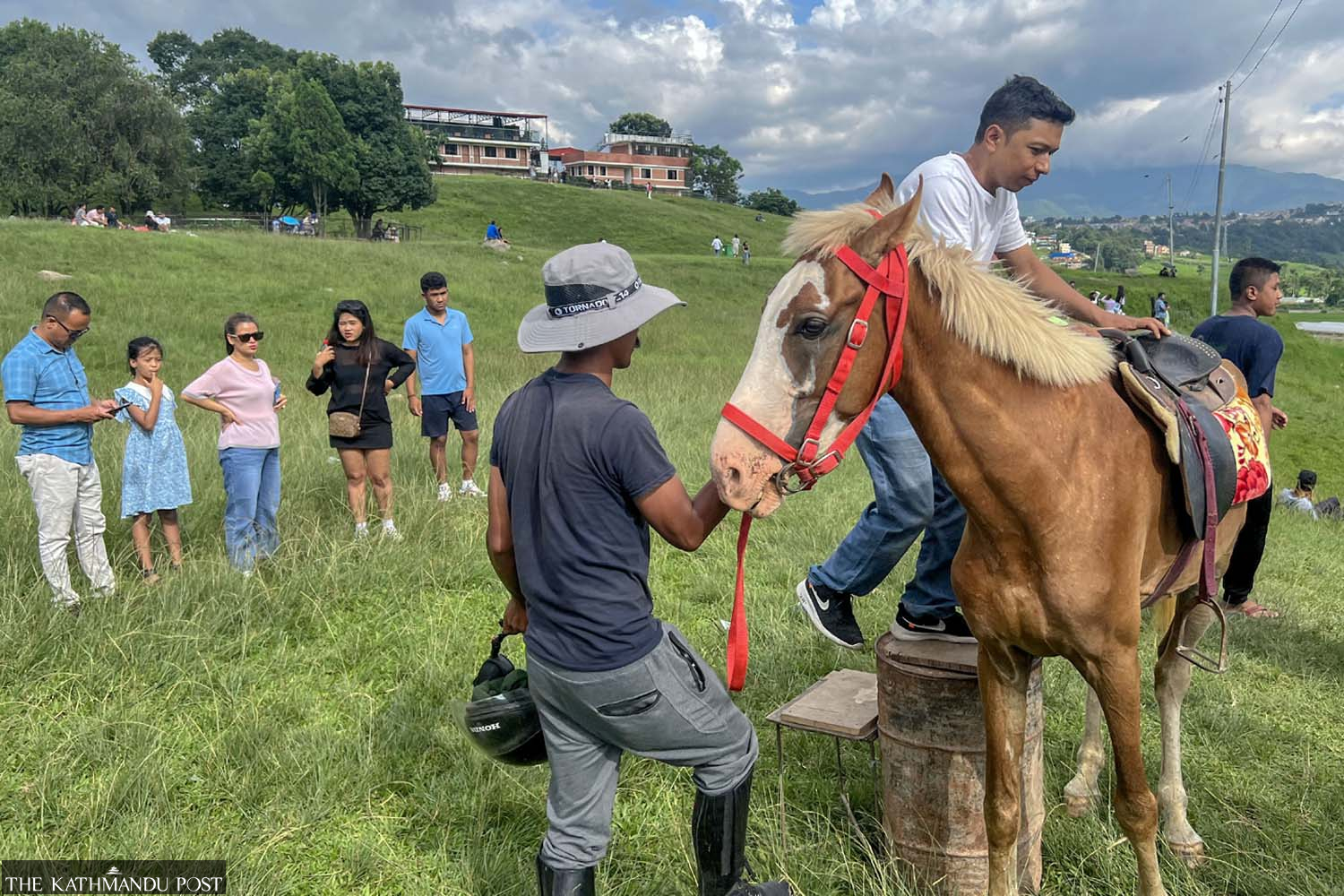 Visitors enjoy themselves by riding a horse at Sikali in Lalitpur on Sunday. Elite Joshi/TKP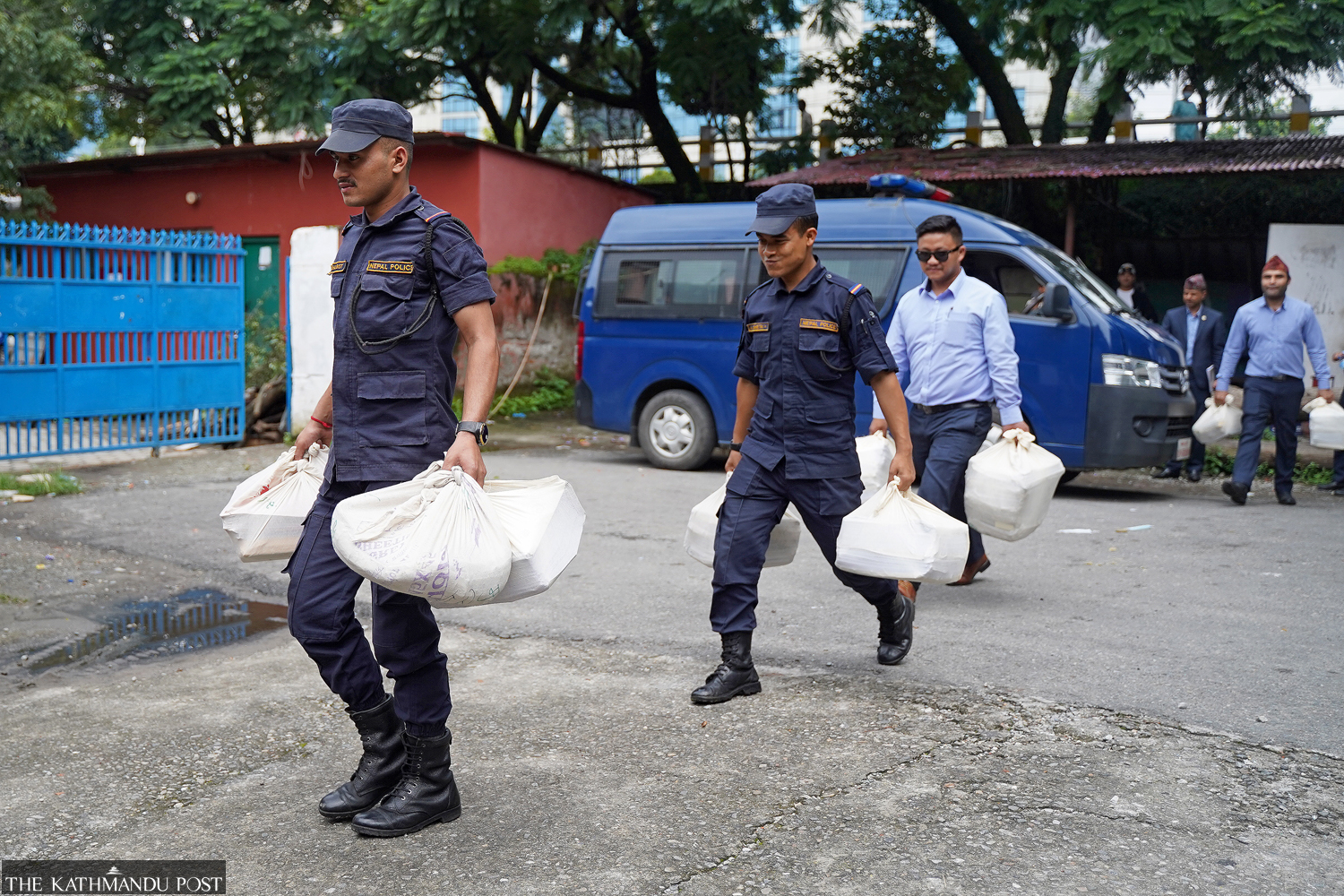 Members of the Central Investigation Bureau of Nepal Police prepare to submit files related to the Lalita Niwas land scam investigation to the Kathmandu District Attorney's Office on Tuesday. Angad Dhakal/TKP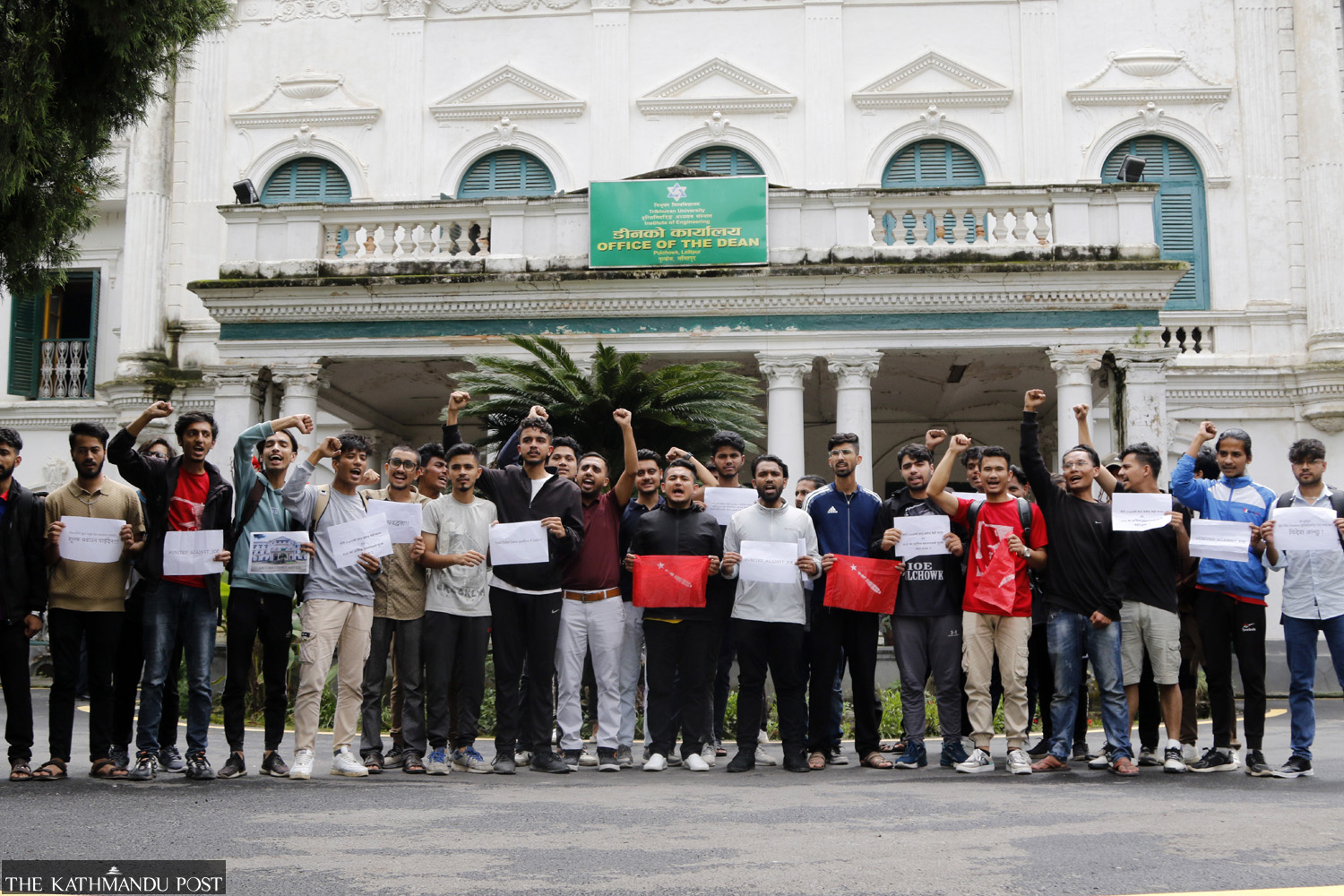 Students protest in front of the dean's office at Pulchowk in Lalitpur on Tuesday against the Institute of Engineering's decision to hike tuition fees for bachelor programmes. Keshav Thapa/TKP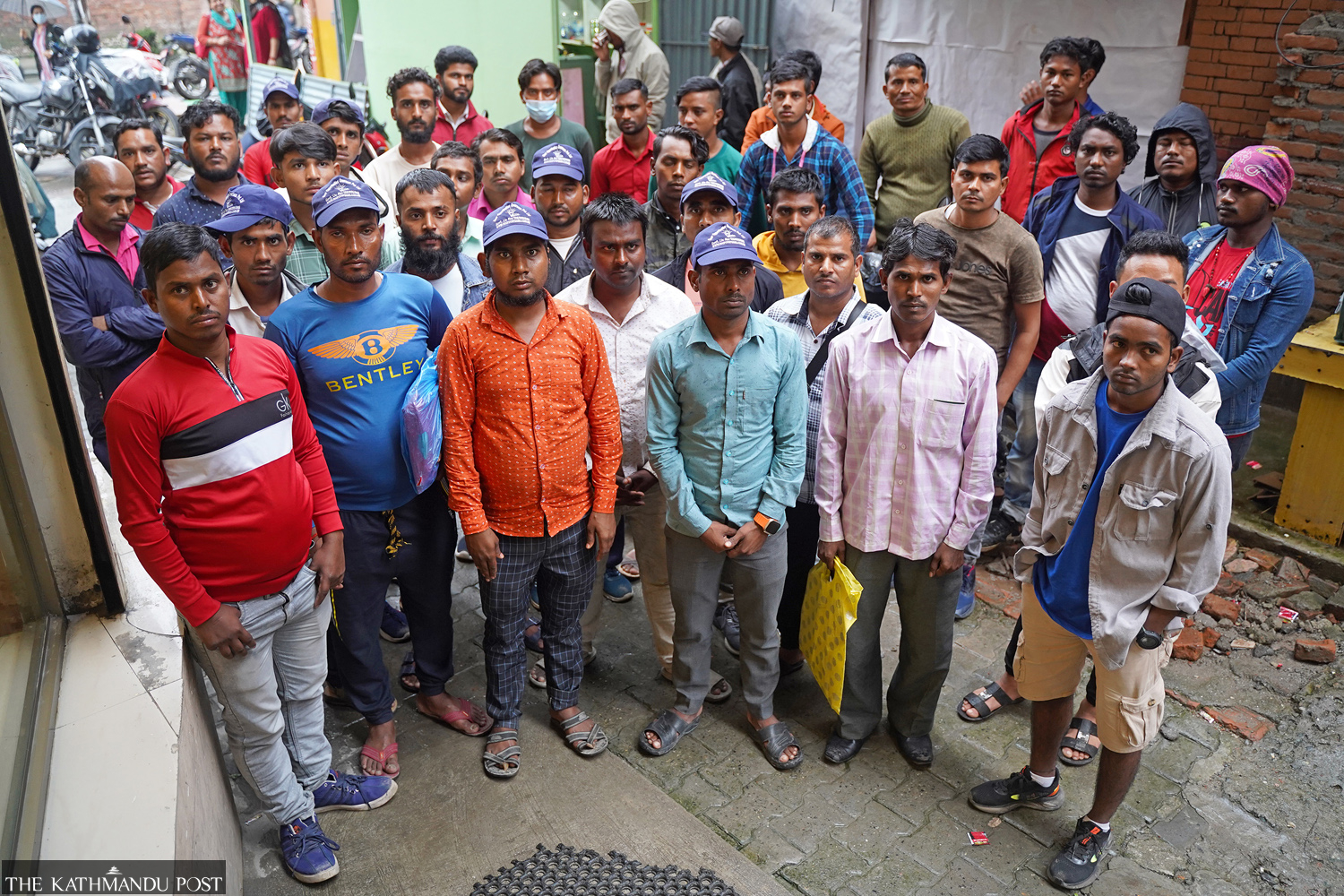 Nepali workers who returned from Saudi Arabia recently after they were exploited and denied promised jobs and perks protest on Wednesday in front of the Anamnagar-based company that had arranged for their employment. Angad Dhakal/TKP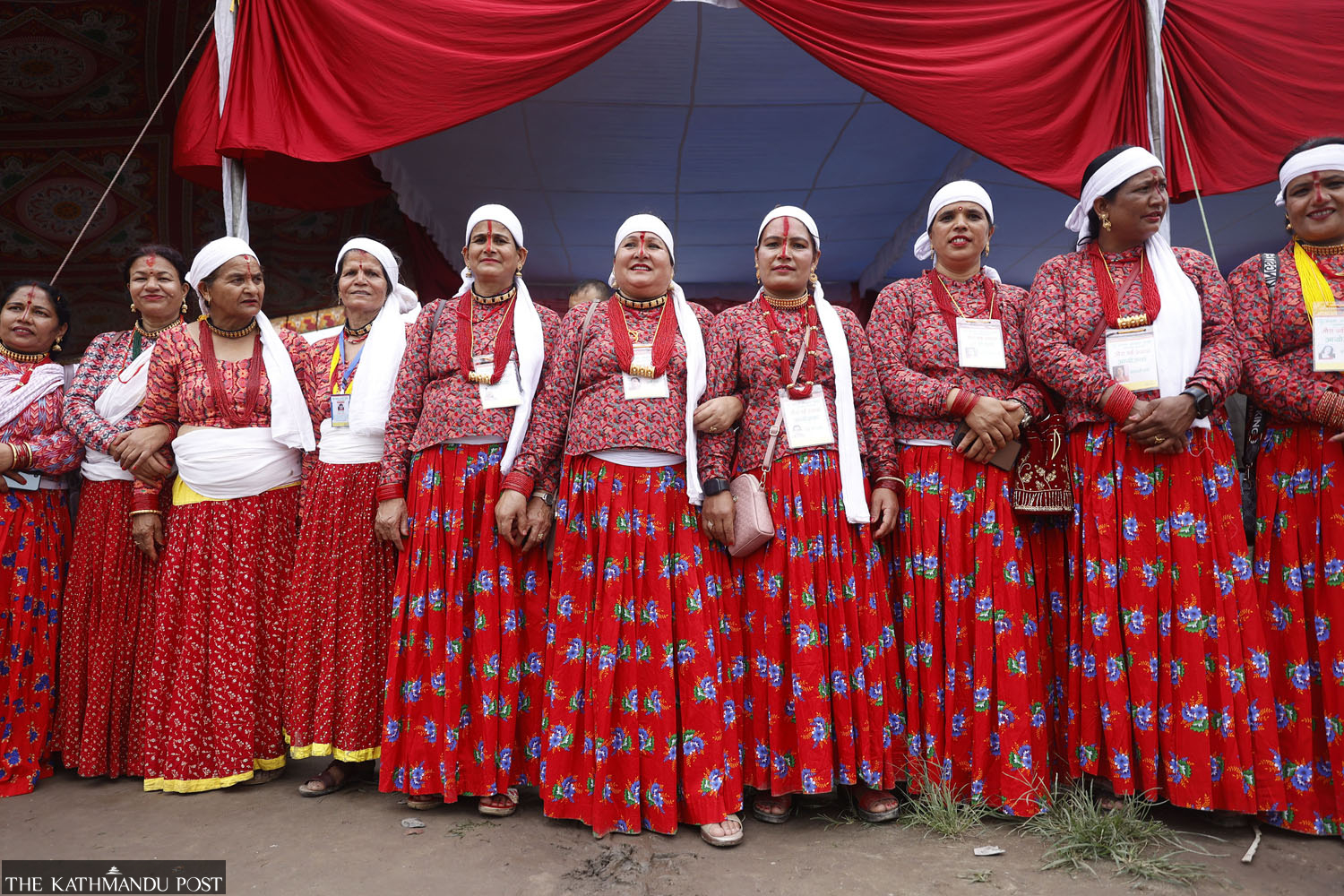 Women in cultural attire pictured during a Gaura Parva event at Tundikhel in Kathmandu on Thursday. The festival celebrated by the people in Sudurpaschim Province and parts of Karnali is also marked in the Capital. Sanjog Manandhar/TKP
---