The week in 19 photos
Here are some of the photos taken by our photojournalists and reporters this week.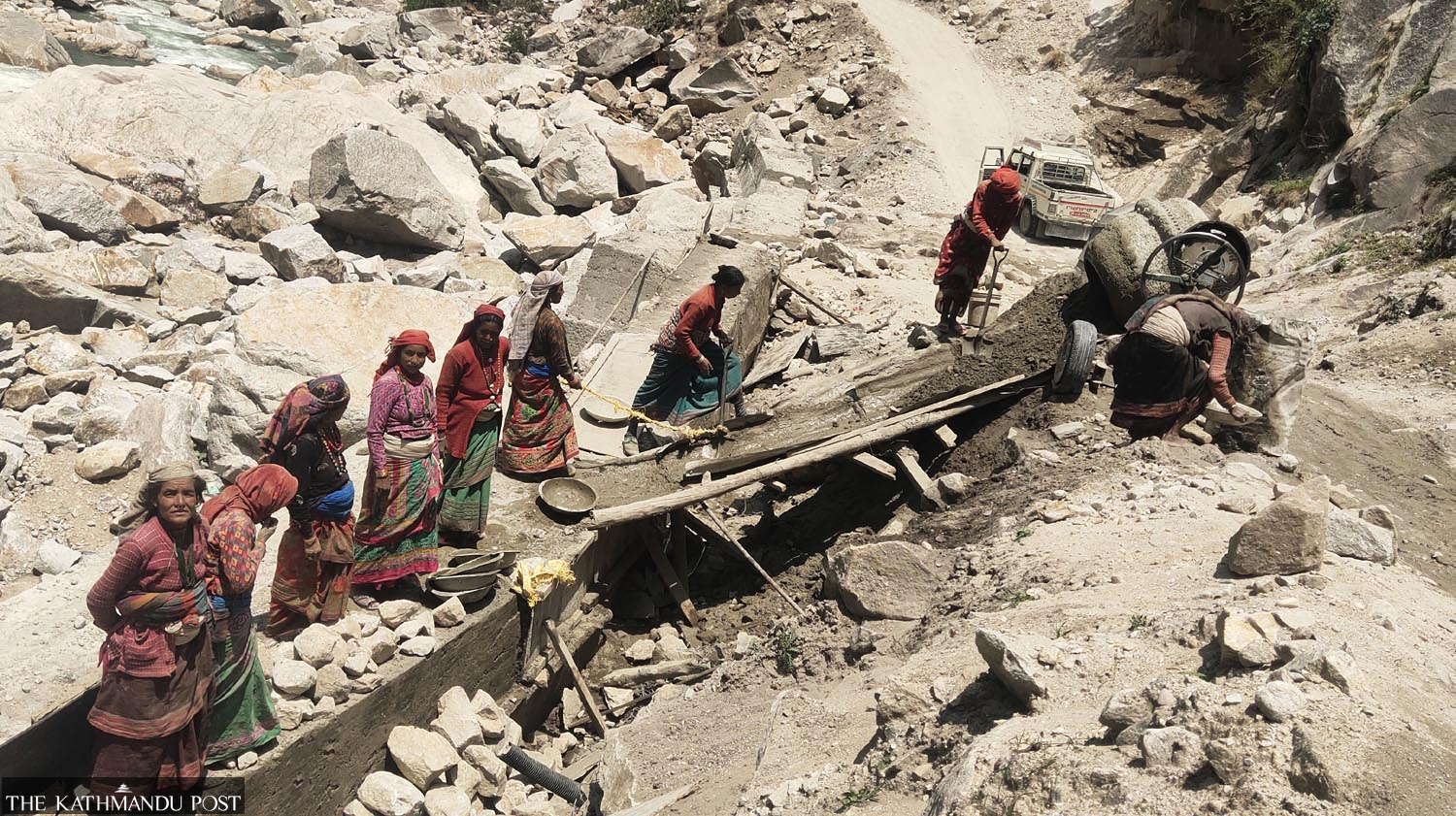 Womenfolk work on building a concrete retention wall at Bali on the Surkhet-Jumla section of Karnali Highway in Kalikot. As most men of the remote districts have gone to India for jobs, women have been employed in road repairs. Tularam Pandey/TKP
Published at : June 10, 2023
Updated at : June 10, 2023 15:00
Here are the best shots from the week.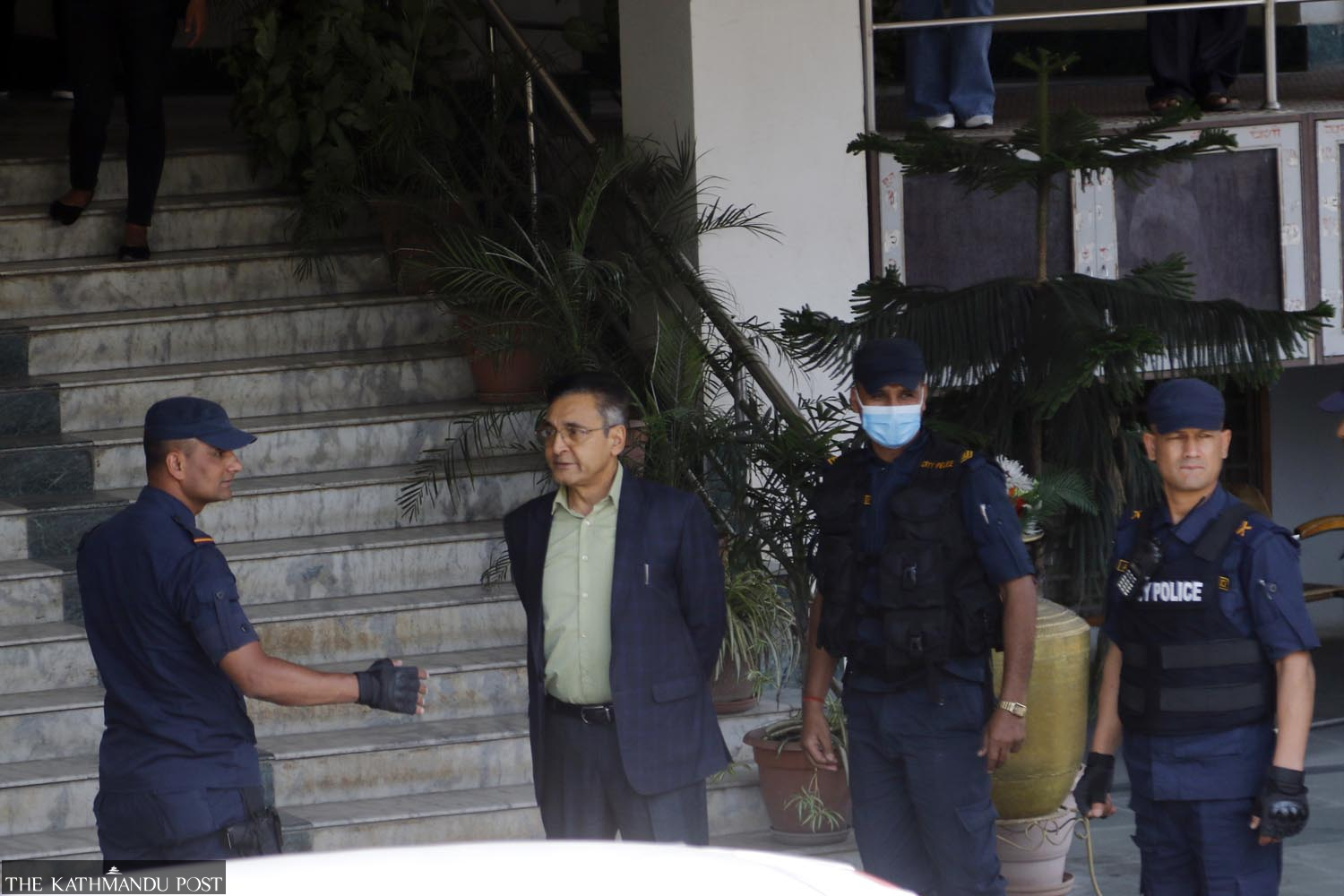 Police produce former minister Top Bahadur Rayamajhi, an accused in the Bhutanese refugee scam, at the Kathmandu District Court, Sunday. Keshav Thapa/TKP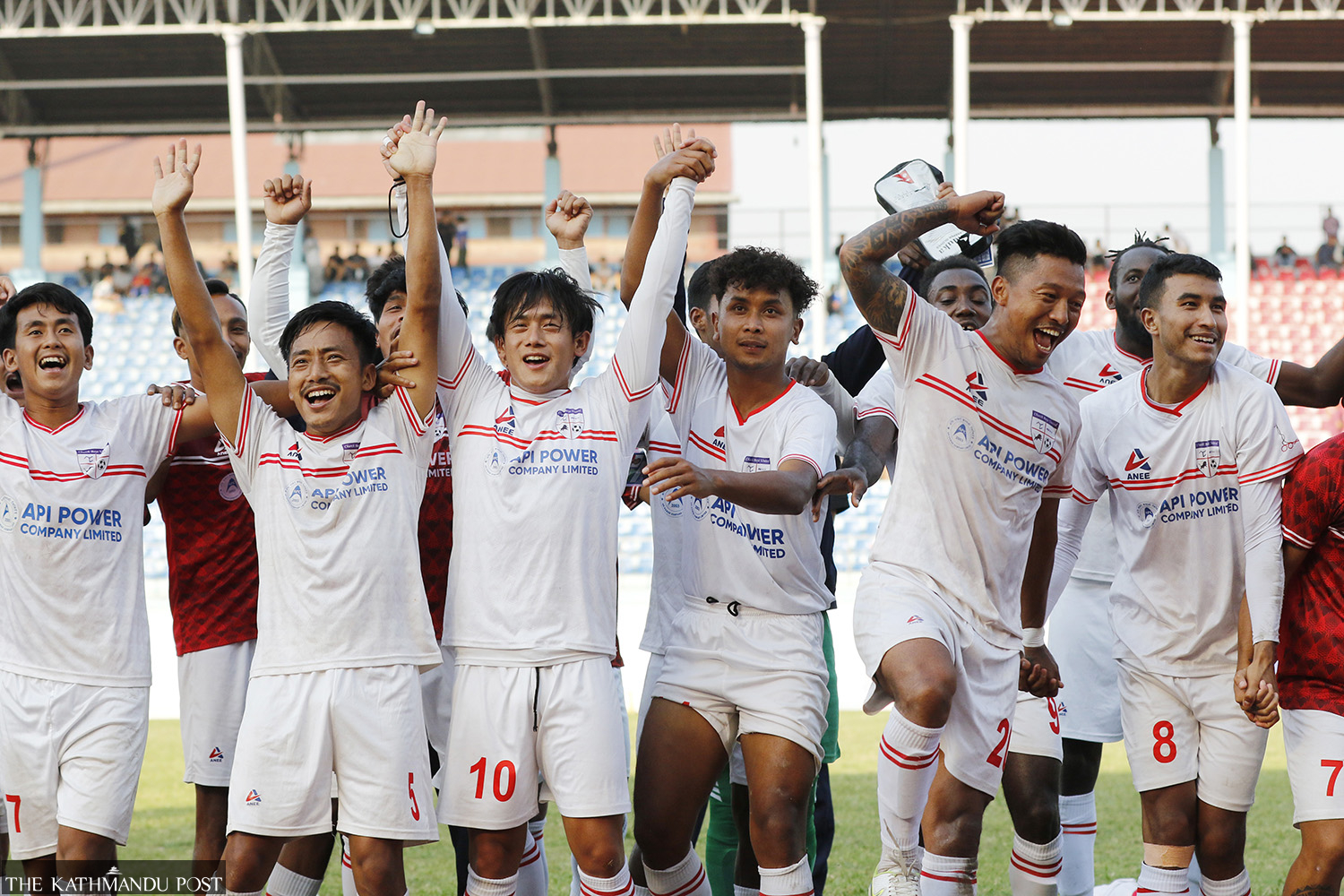 Church Boys United celebrate after they clinched the Martyrs Memorial 'A' Division League on Tuesday. Keshav Thapa/TKP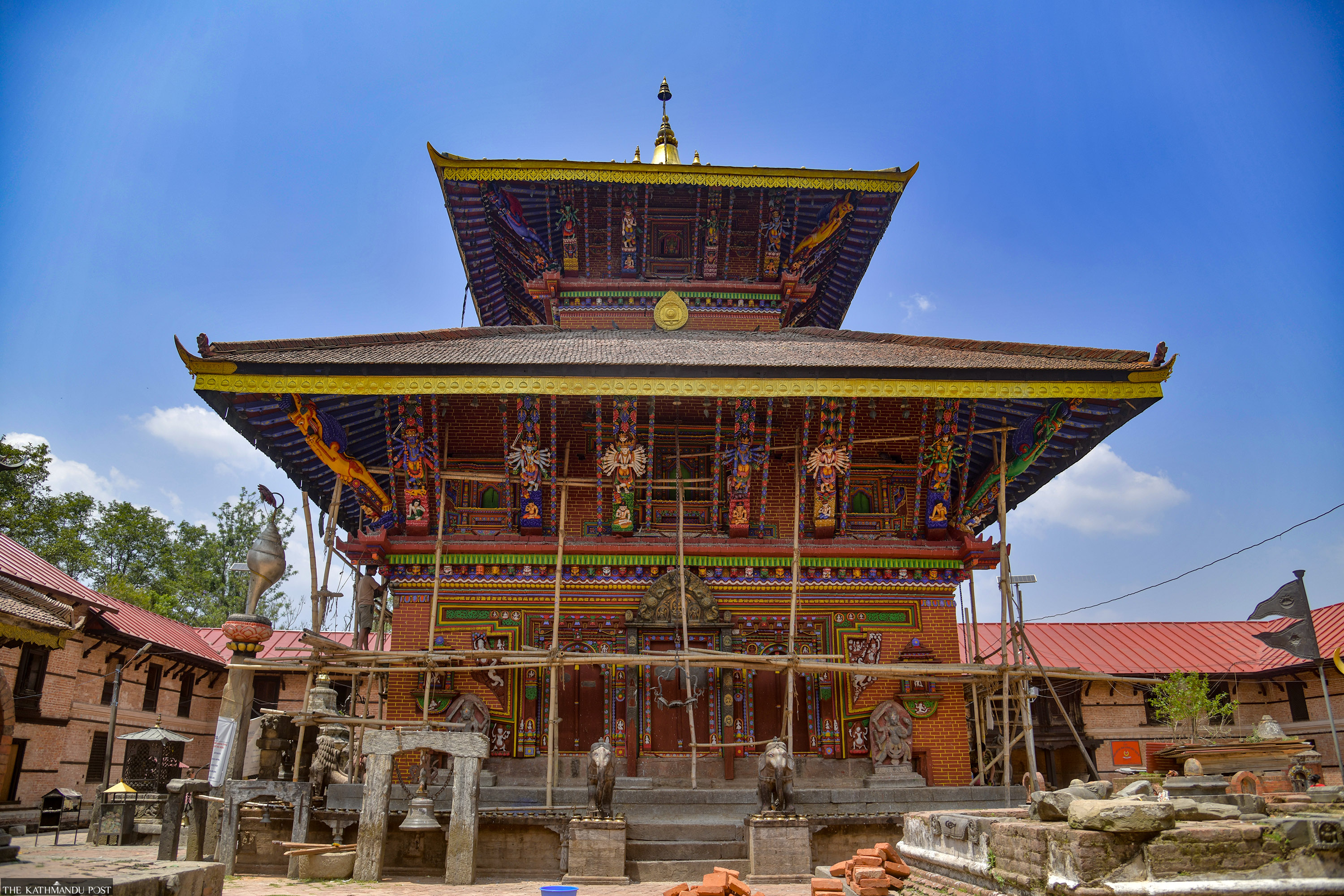 A view of Changunarayan Temple in Bhaktapur on Thursday. The UNESCO World Heritage Site is in the final stage of being repainted. The historic temple was last painted in 1961. Only natural paint has been used for the repainting, the temple's head priest says. Deepak KC/TKP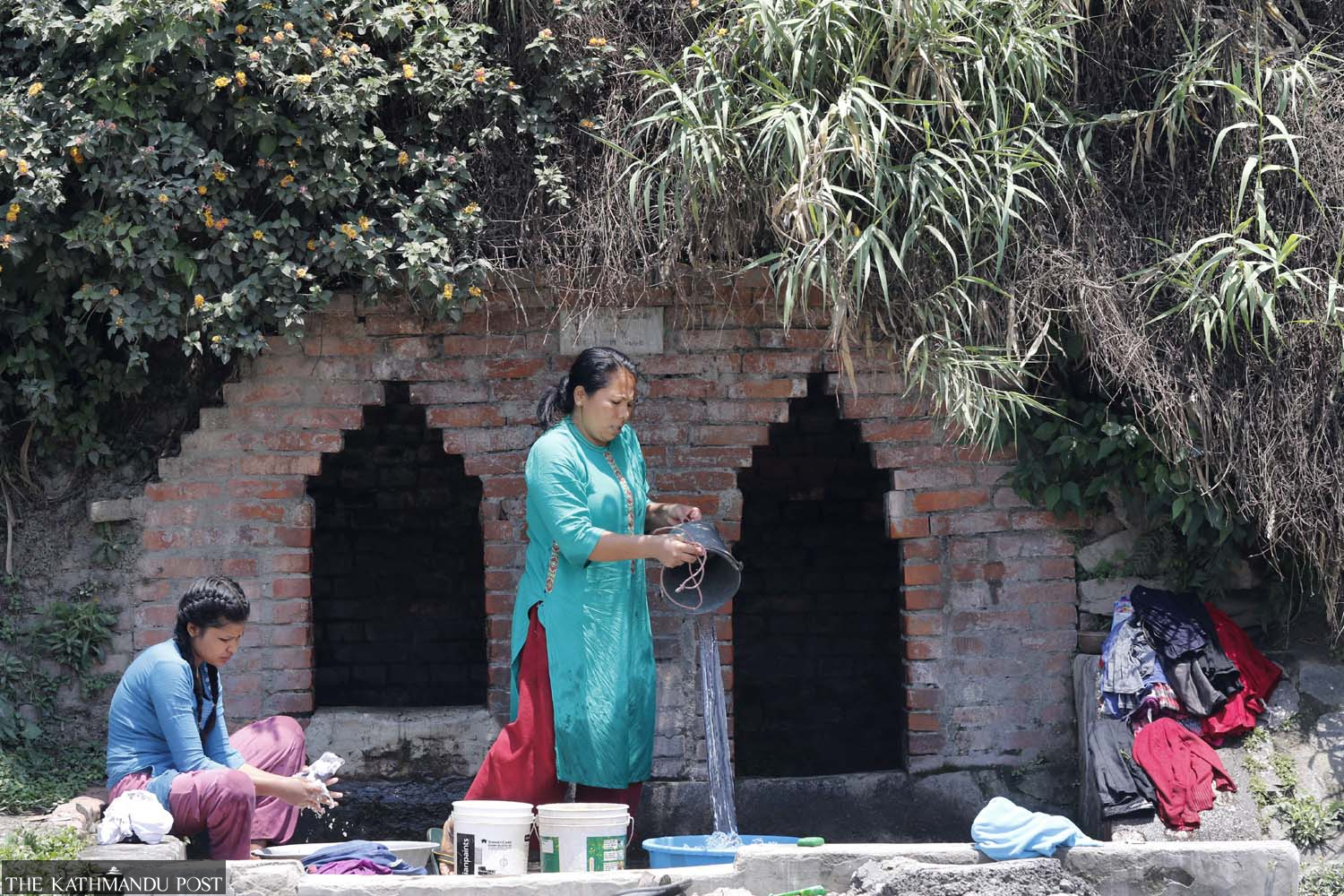 Women wash clothes in front of a well at Sukedhara in the Capital in this recent photo. Keshav Thapa/TKP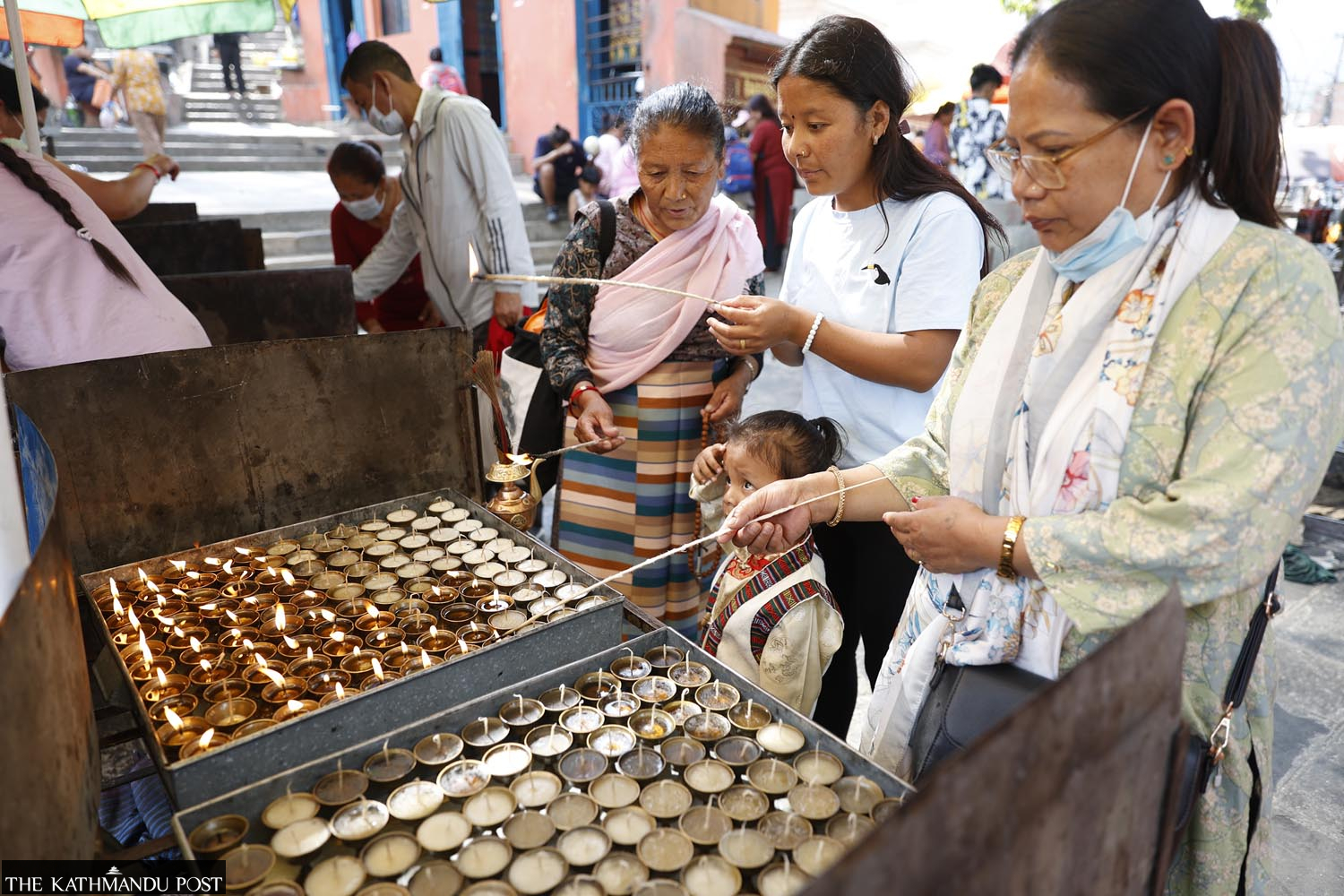 Devotees burning votive butter lamps during Saga Dawa, a holy month in the Buddhist calendar, at Bhagawanpau at Swayambhu on Monday. Gautam Buddha is believed to have attained enlightenment during this month over 2,500 years ago. Sanjog Manandhar/TKP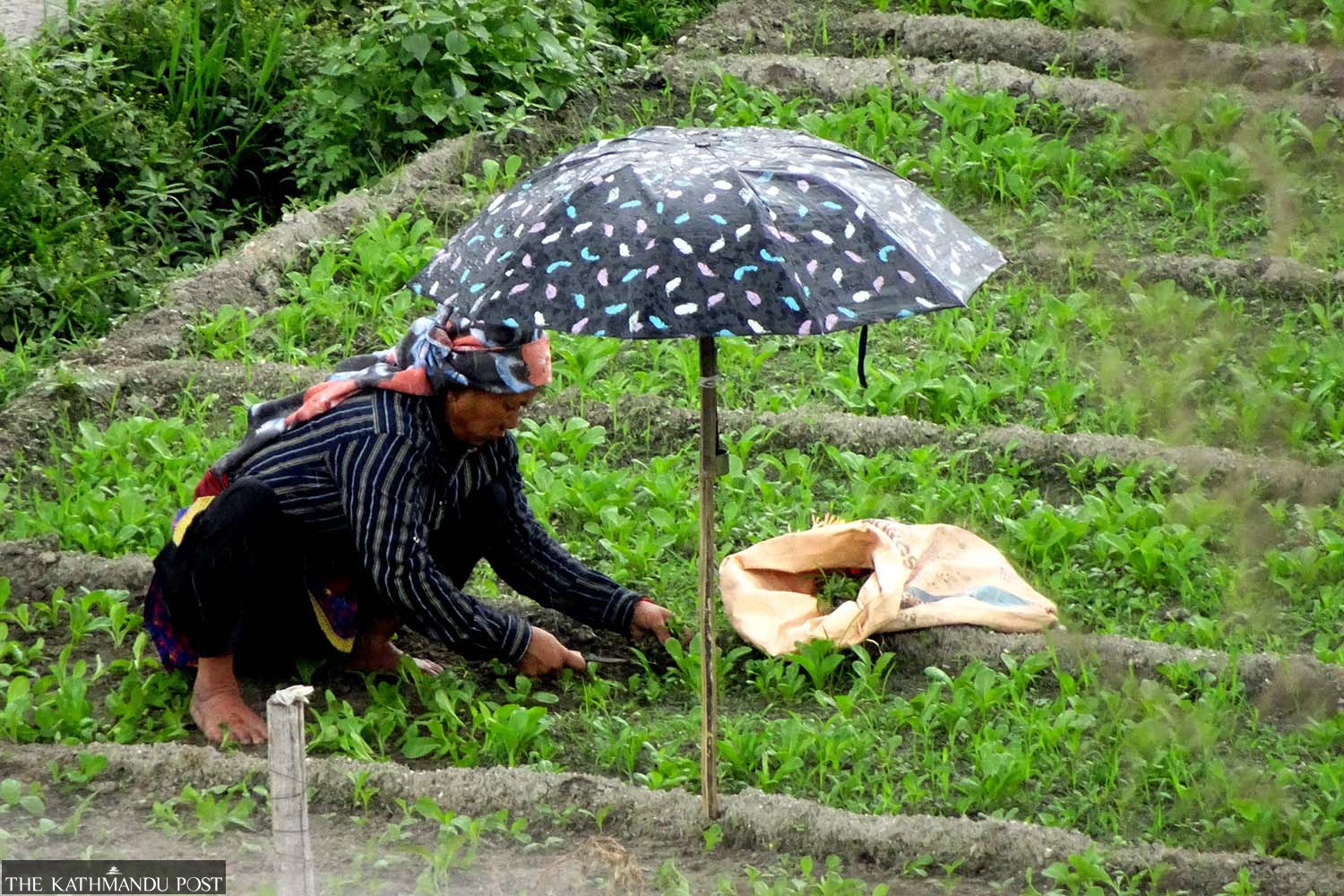 A farmer harvests green vegetables under the shade of an umbrella at Pepsicola in Kathmandu in this recent photo. Deepak KC/TKP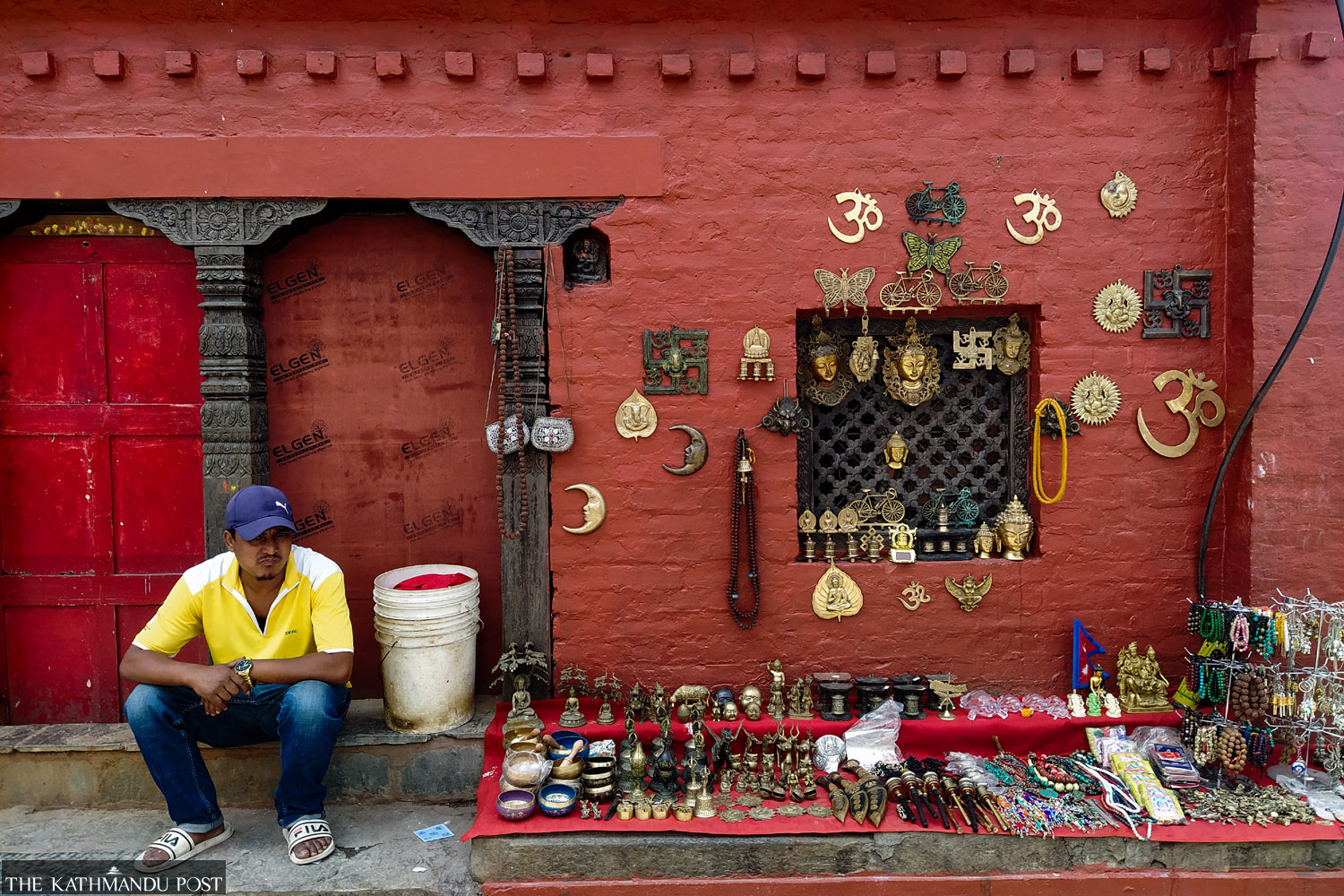 A man waits for customers at his wayside shop selling mementos at Swayambhu Stupa in Kathmandu in this recent photo. Deepak KC/TKP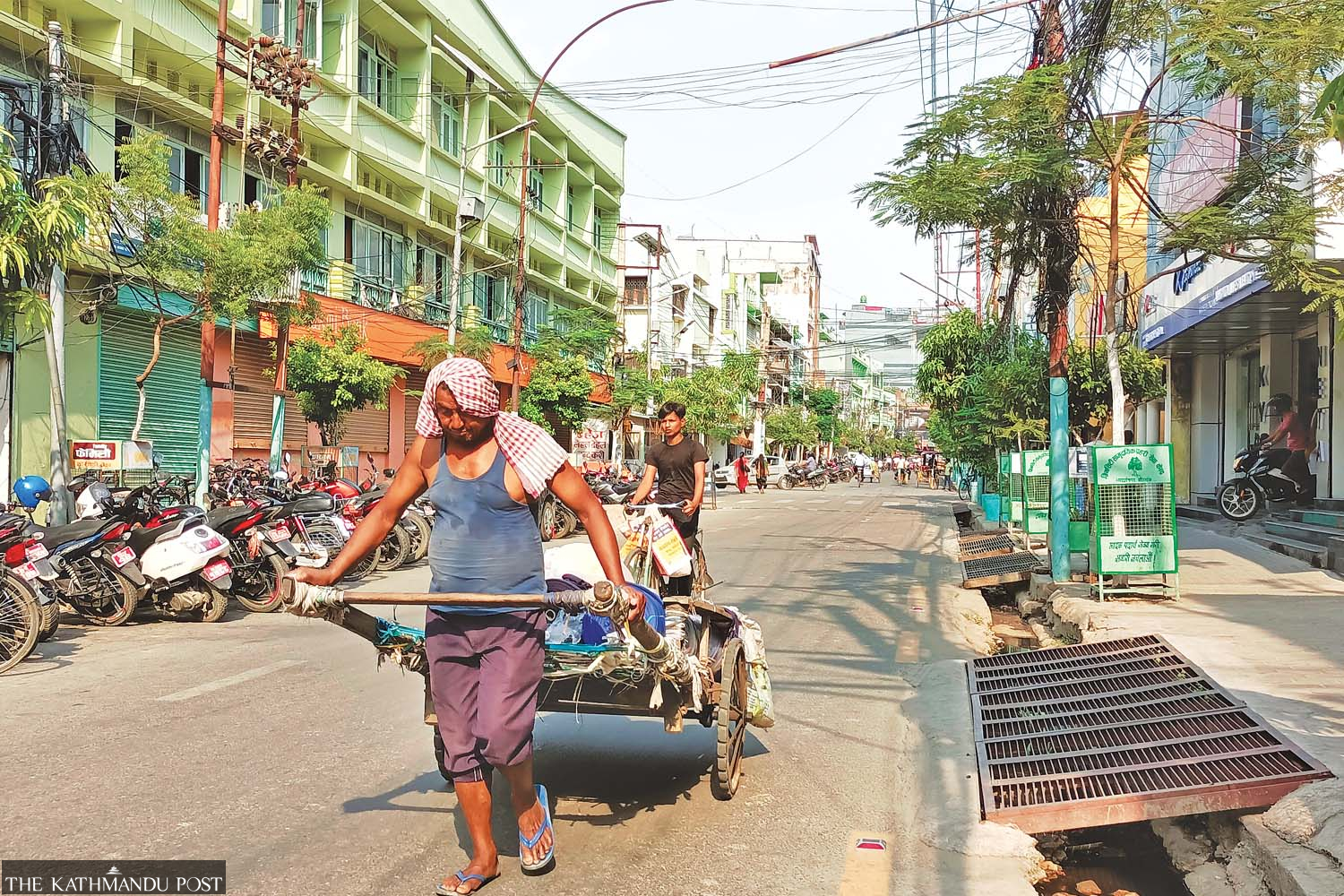 A man braves the scorching sun as he hauls a cartload of goods along the Adarshanagar road in Birgunj on Monday. The central Tarai city recorded 41 degrees Celsius during the day. Bhusan Yadav/TKP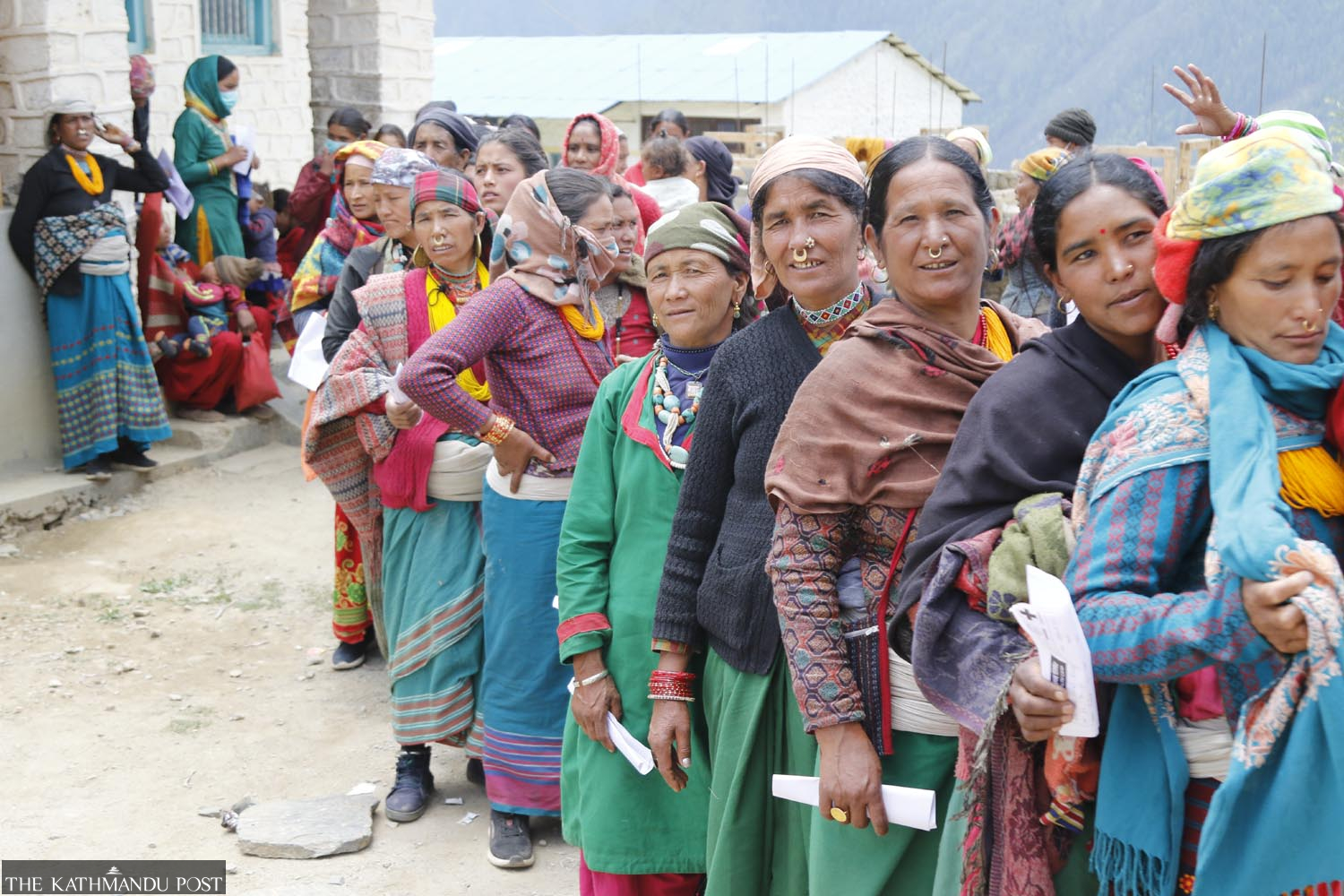 Women wait at the Humla district headquarters Simkot for a free health check-up on Thursday. On the first day of the treatment camp, 500 female and 400 male patients were examined. The three-day event is the first such opportunity offered to the local residents after the Covid pandemic. Keshav Thapa/TKP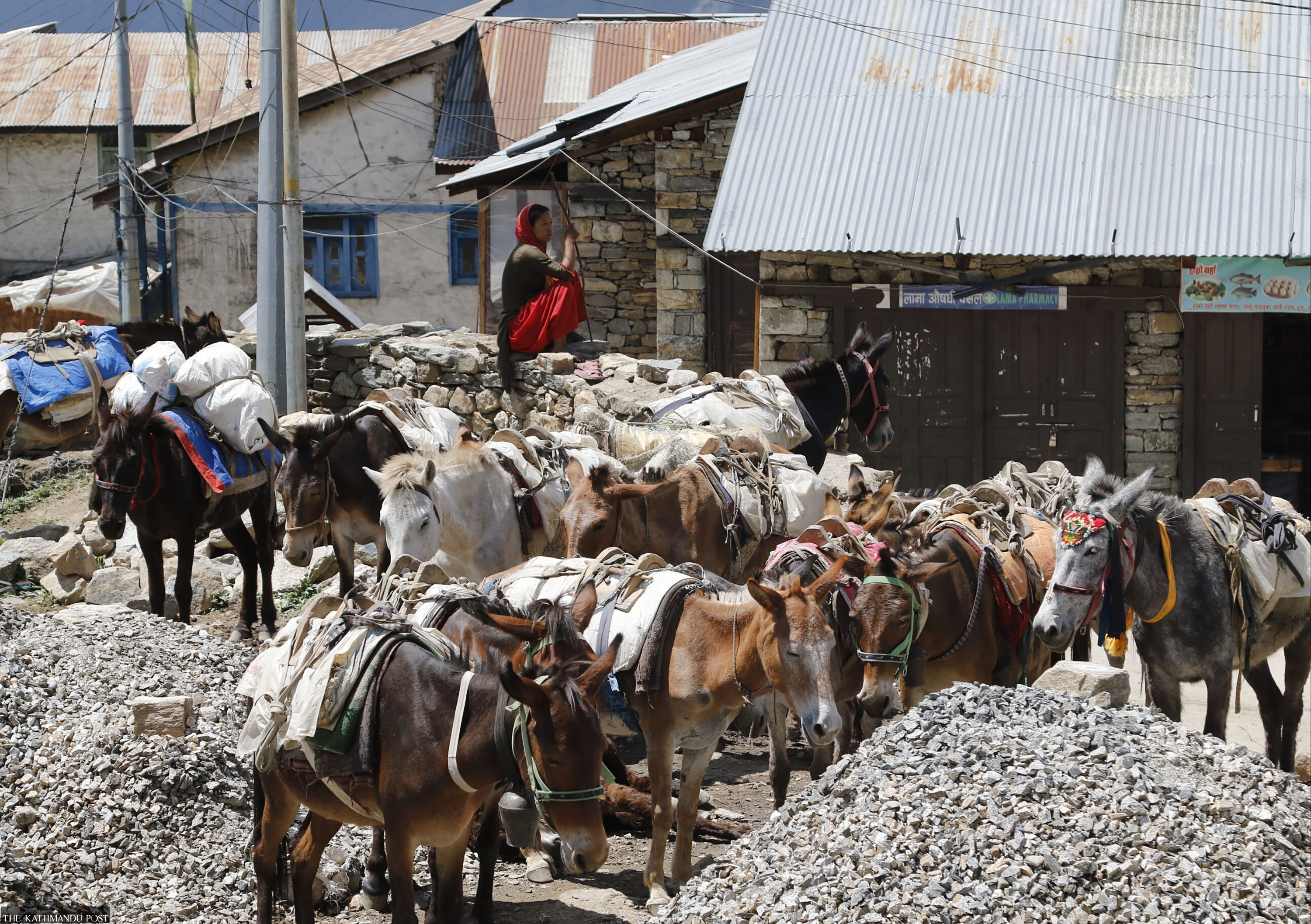 Sita Thapa's mules patiently wait to be loaded outside the Simkot airport in Humla on Friday as she sits nearby. Due to the lack of roadconnectivity in many villages in the mountain district, people rely on mules for transporting goods. Keshav Thapa/TKP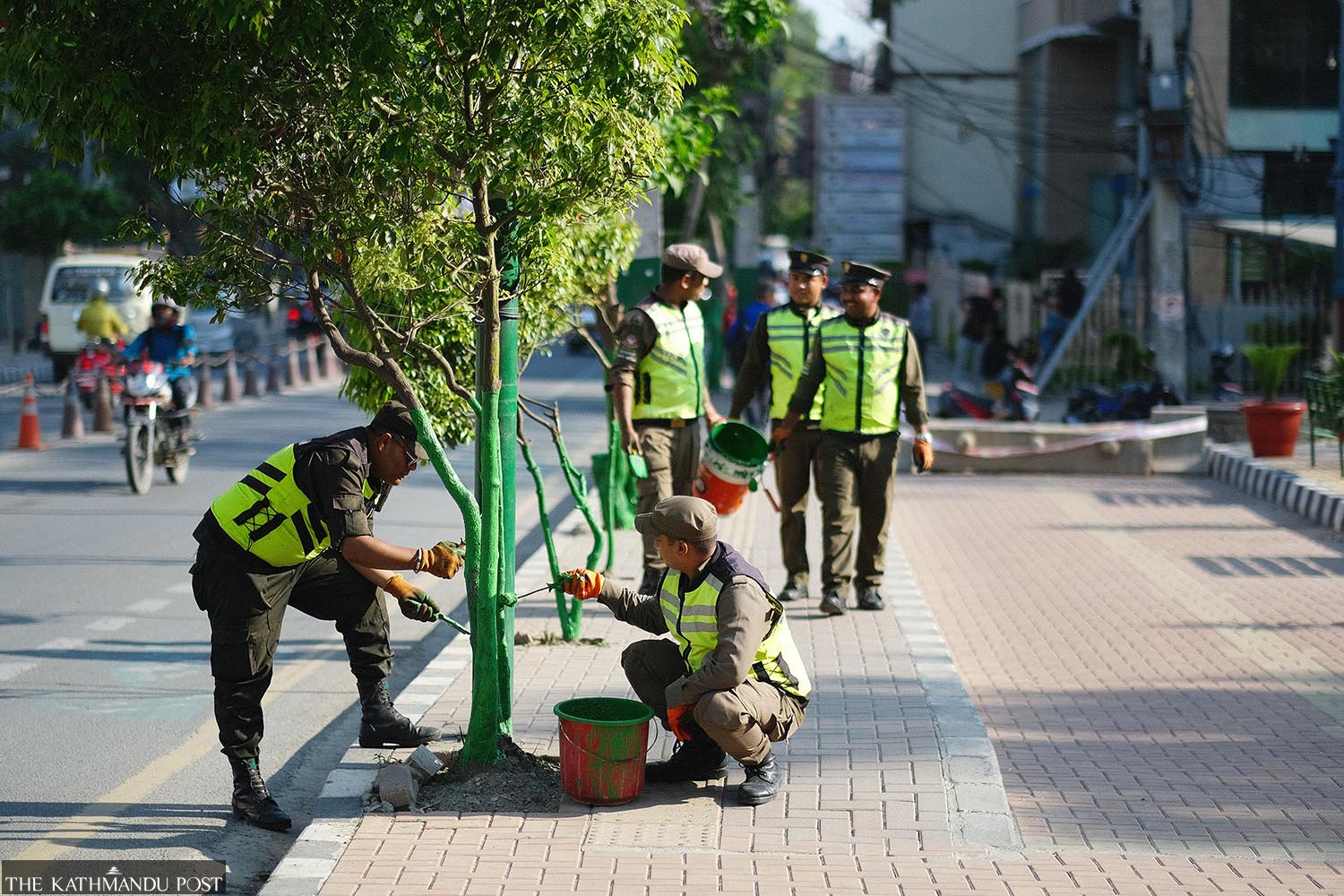 Municipal police personnel paint roadside trees as part of the city beautification project initiated by the Lalitpur Metropolitan City, on Tuesday. Sanjog Manandhar/TKP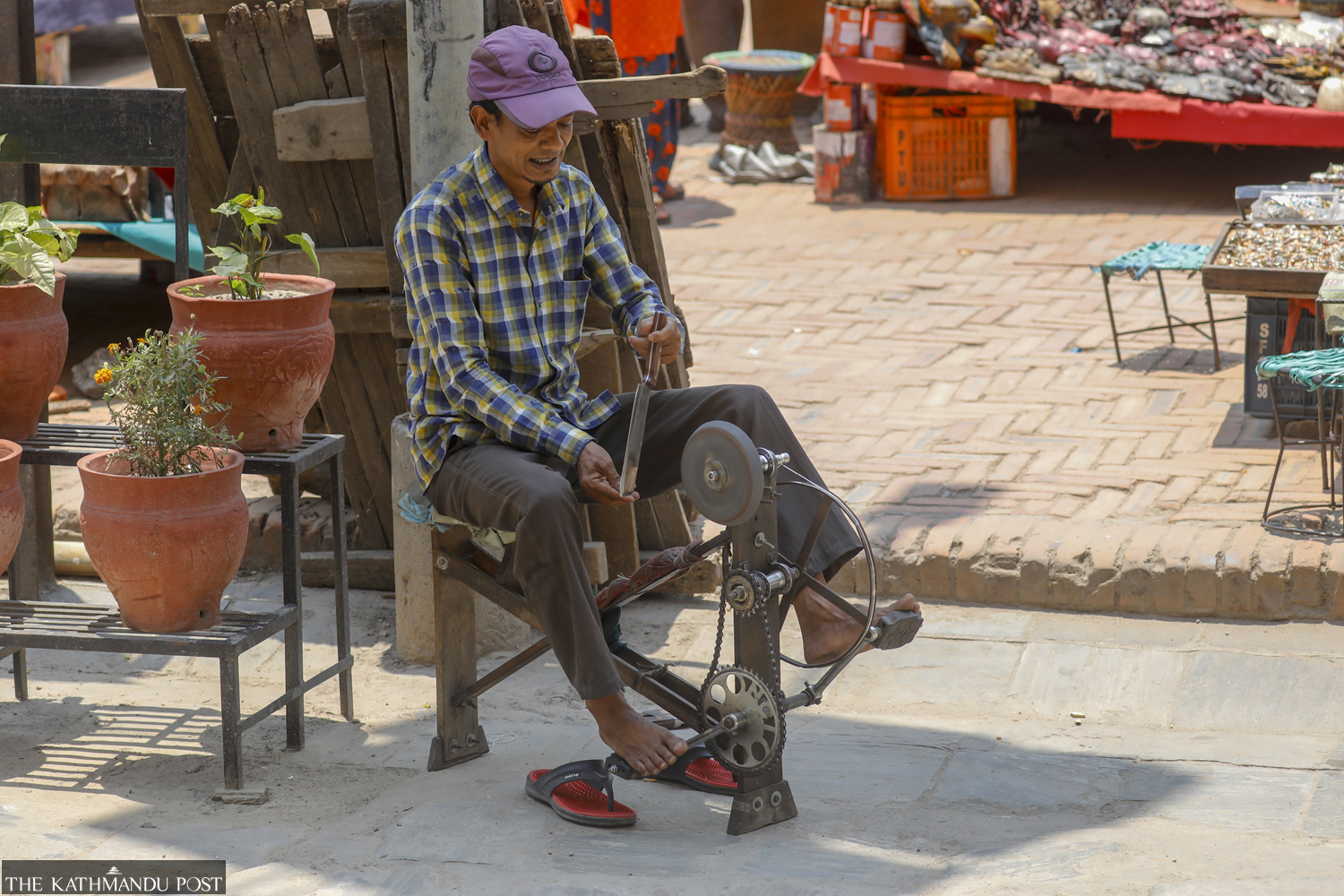 A man whets a knife using a manual machine at Basantapur in Kathmandu on Wednesday. Elite Joshi/TKP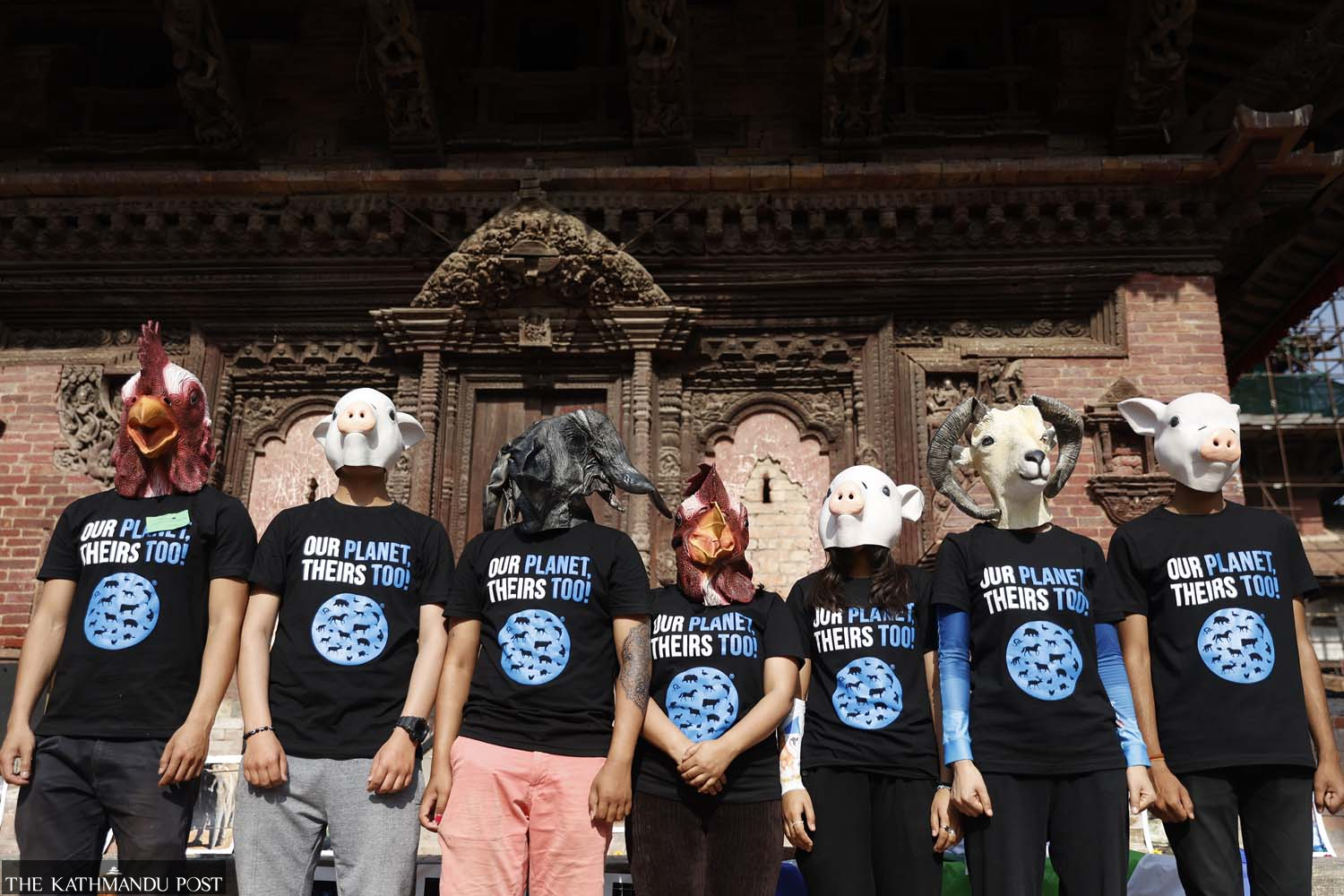 Animal rights activists hold a memorial for all animals that humans have killed and to educate the people about the cruelty meted out to animals and their exploitation on National Animal Rights Day, at Hanumandhoka in Kathmandu on Saturday. Sanjog Manandhar/TKP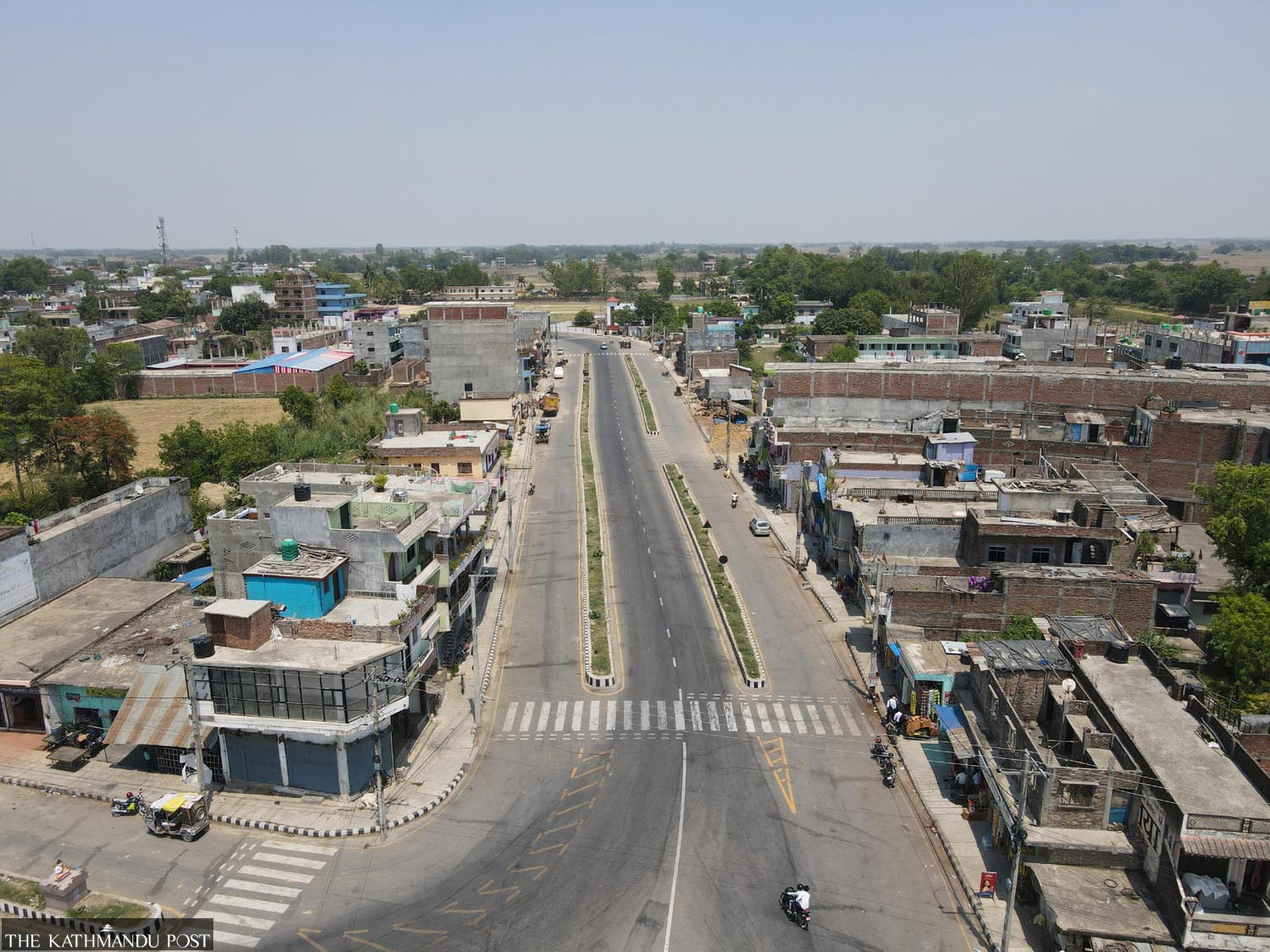 A general view of a deserted Taulihawa bazaar in Kapilvastu on Thursday afternoon. The district on the day recorded a whopping 43 degrees Celsius temperature, disrupting daily life. Manoj Paudel/TKP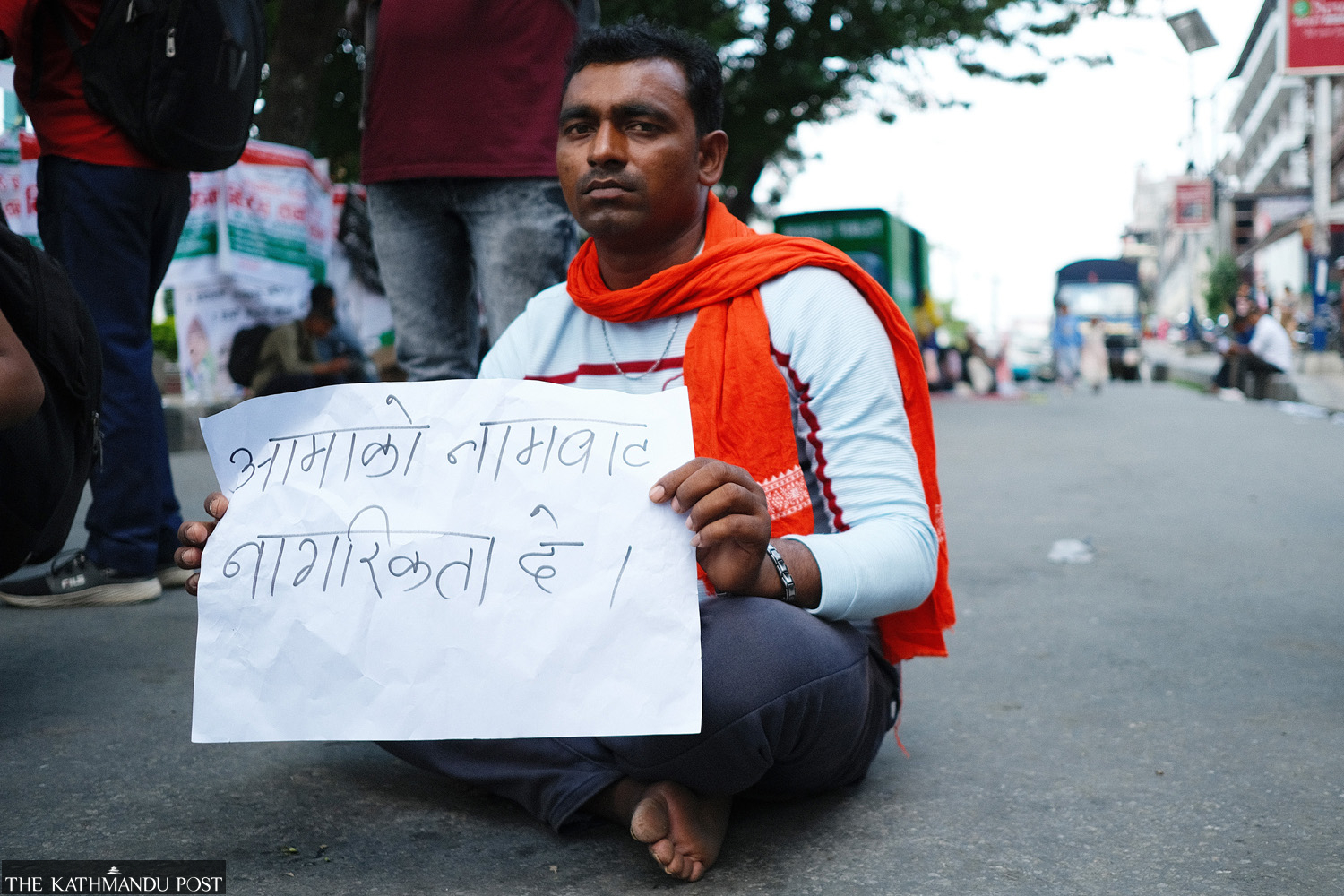 An activist pictured during a sit-in protest demanding a legal provision for Nepali mothers to pass on citizenship to their children at Maitighar in Kathmandu, Thursday. Sanjog Manandhar/TKP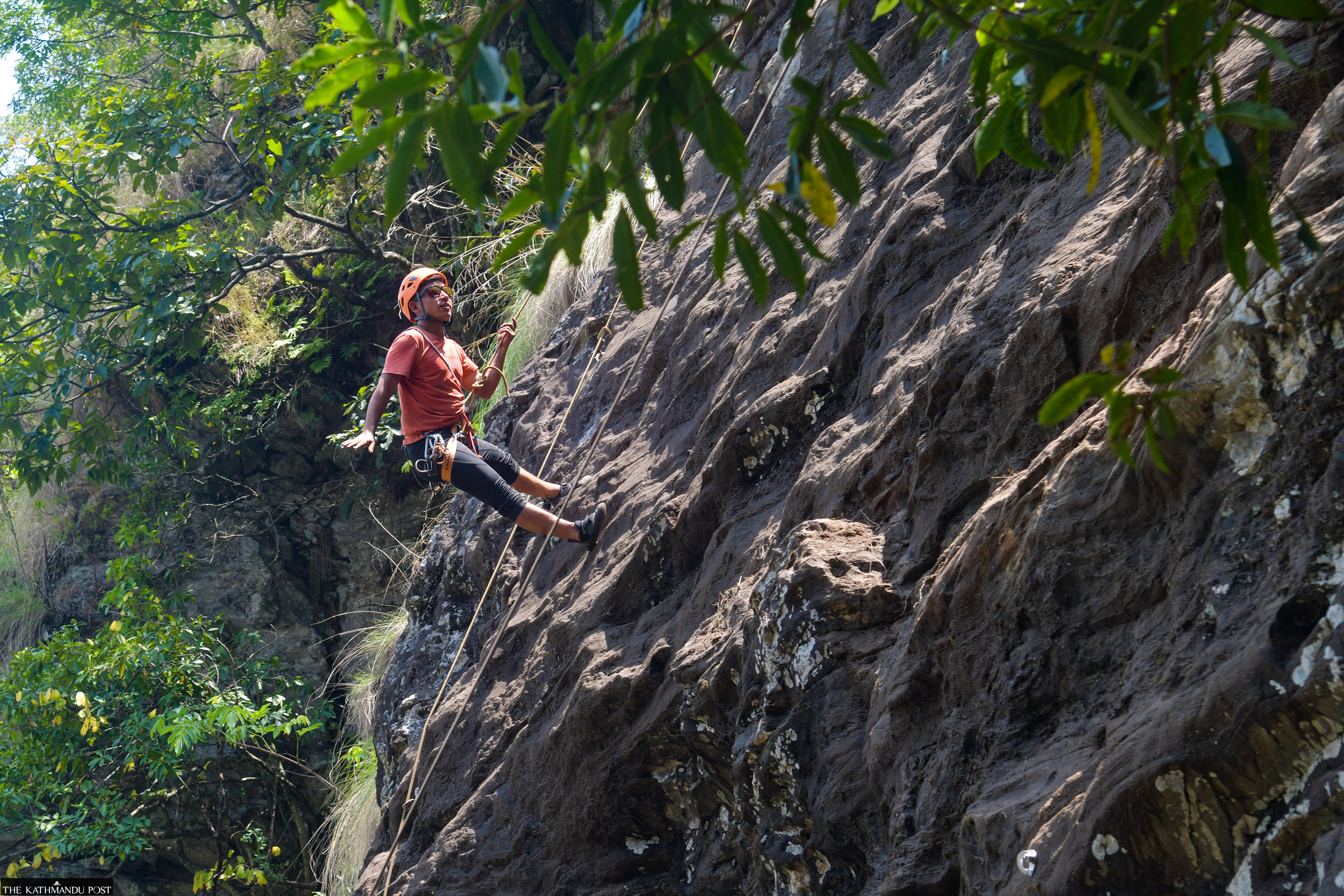 A man rock-climbs at Sokla in Dolakha Bhimeshwar Municipality ward 2 on Thursday. Deepak KC/TKP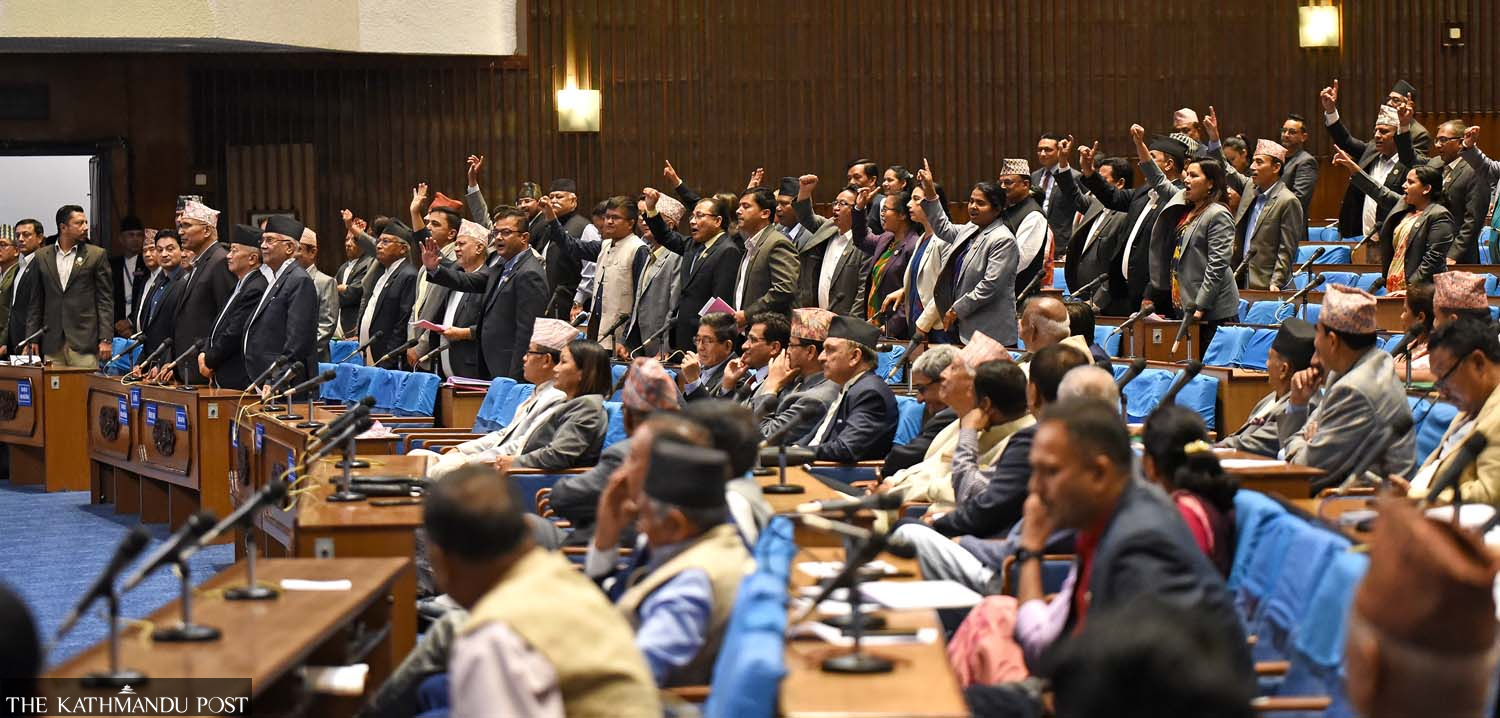 Opposition lawmakers stand from their seats to disrupt proceedings of the lower house on Sunday protesting the authentication of an 'expired' citizenship bill by the President. Angad Dhakal/TKP
Young students participate in a march organised to mark World Environment Day on Monday. The students walked from Pulchowk to Jawalakhel in Lalitpur. Deepak KC/TKP
---