The week in 13 photos
Here are some of the photos taken by our photojournalists and reporters this week.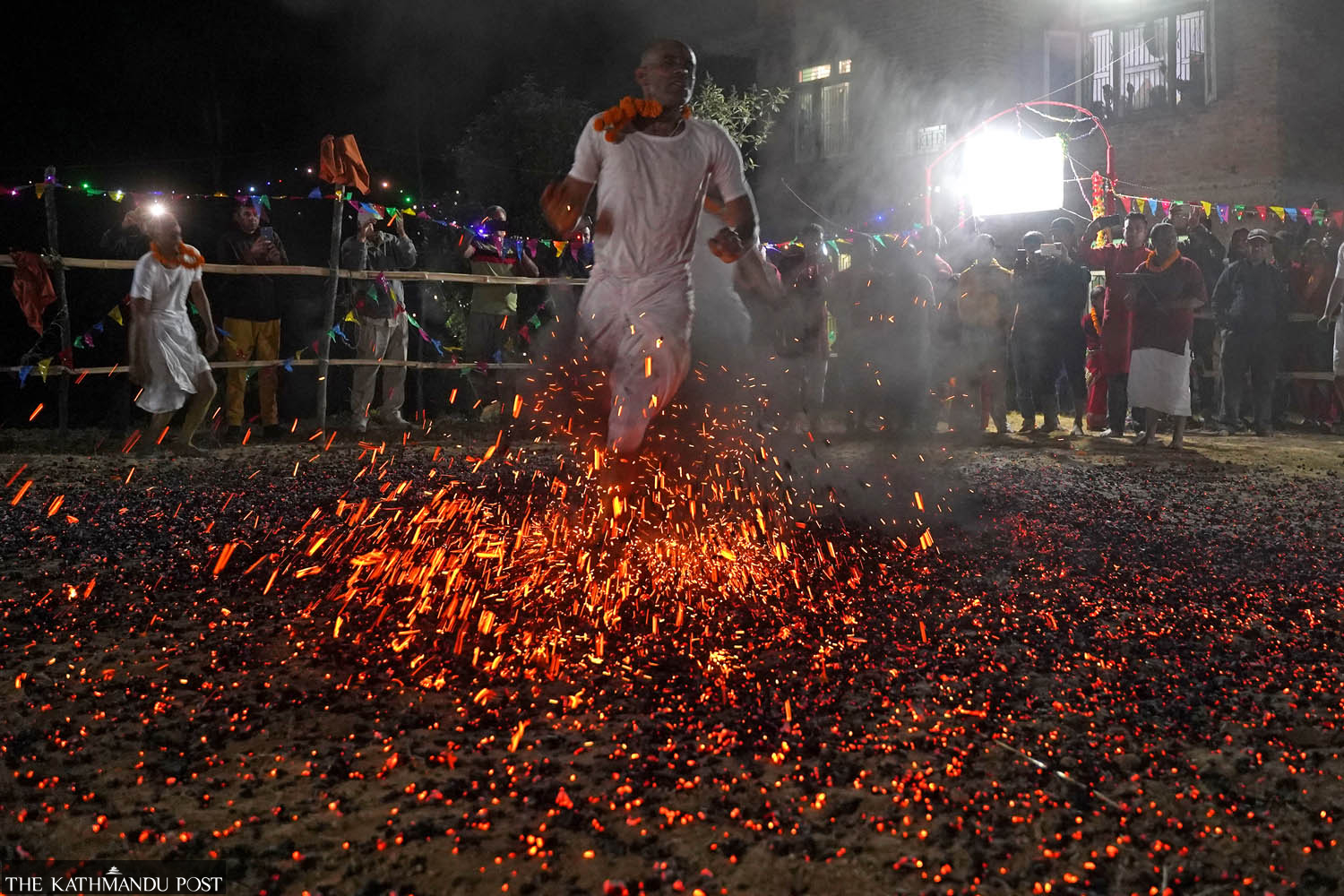 Basnet clan members join the Mahakhali ritual of walking barefoot on embers at Saudol in Tathali, Bhaktapur on Wednesday. Angad Dhakal/TKP
Published at : May 20, 2023
Updated at : May 20, 2023 15:19
Here are the best shots from the week.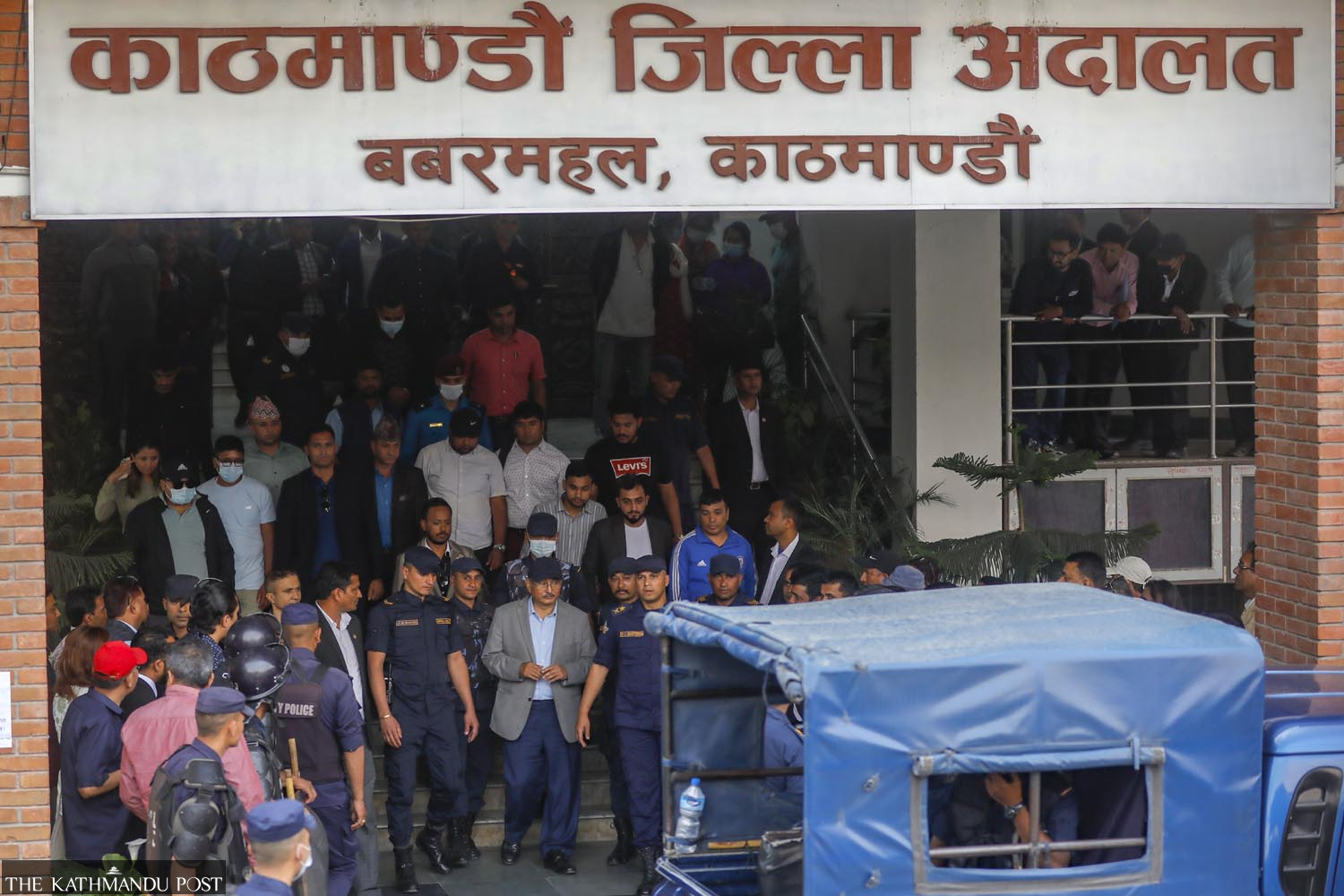 Nepali Congress leader and former minister Bal Krishna Khand (centre, foreground) surrounded by police leaves the Kathmandu District Court on Sunday. Elite Joshi/KTP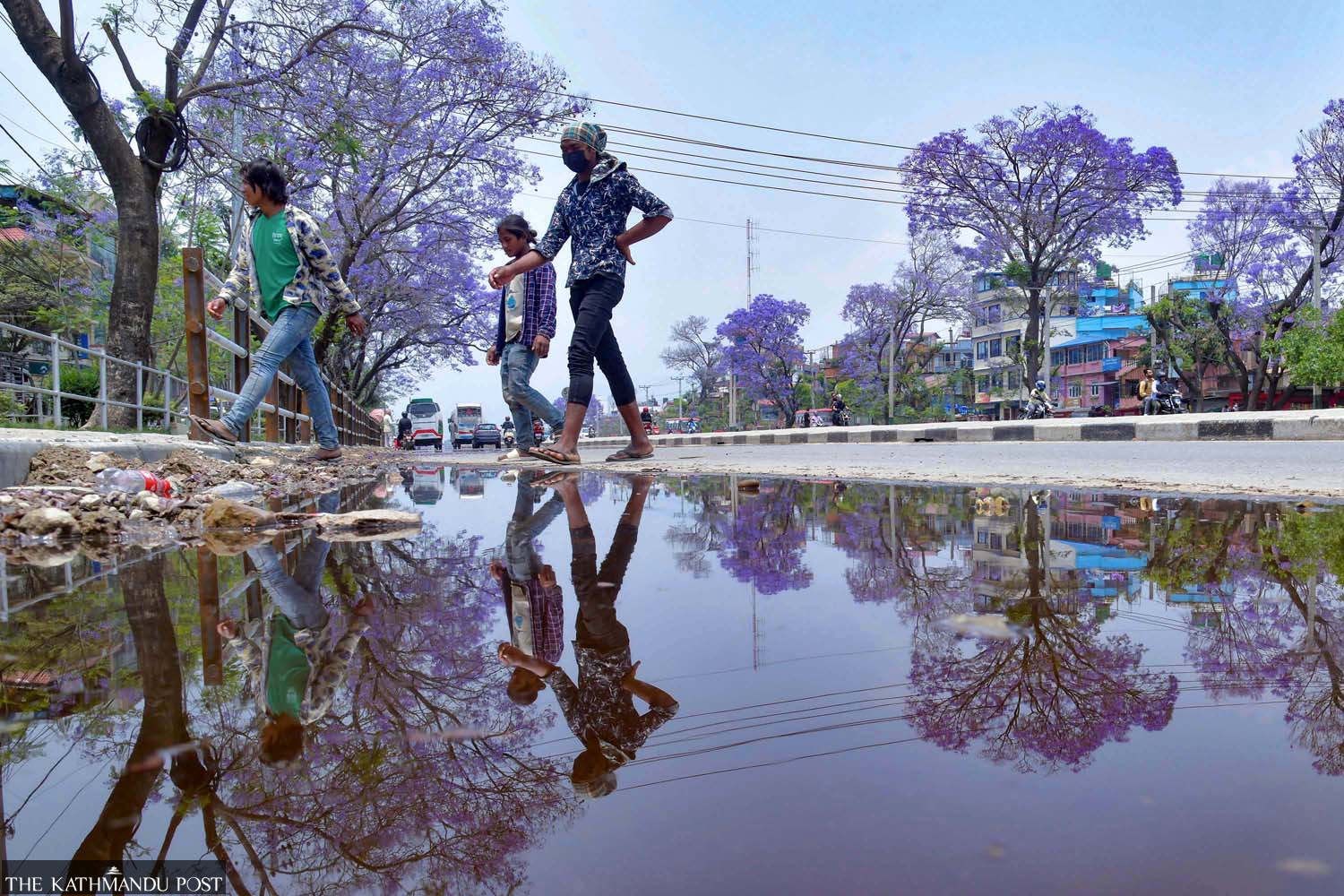 Pedestrians and blooming jacaranda trees are reflected in a pool of water near Satdobato in Lalitpur on Wednesday. Deepak KC/TKP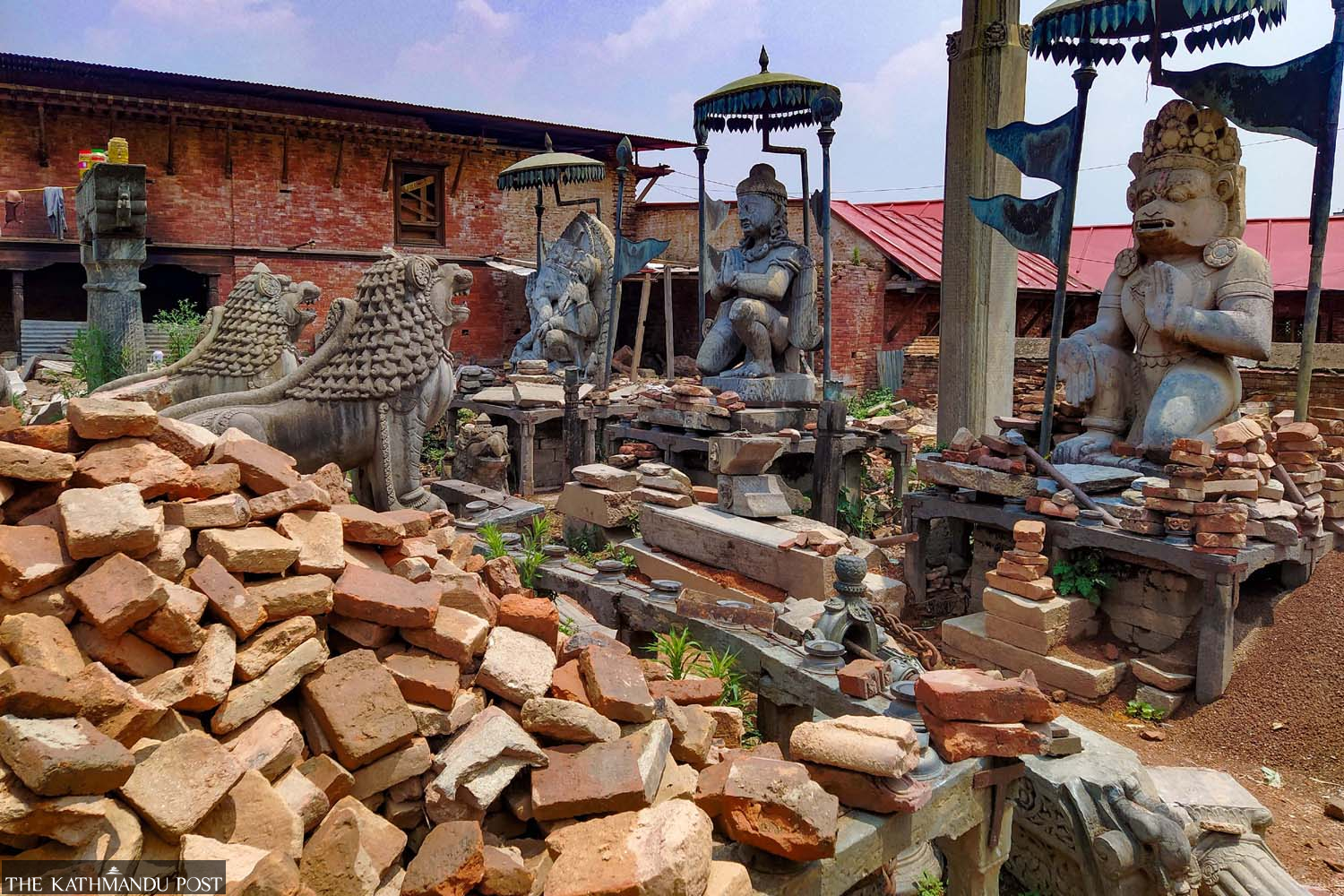 Idols of deities amid the ruins of Jagat Narayan Temple that was damaged in the 2015 earthquakes, at Shankhamul in Lalitpur on Monday. Deepak KC/TKP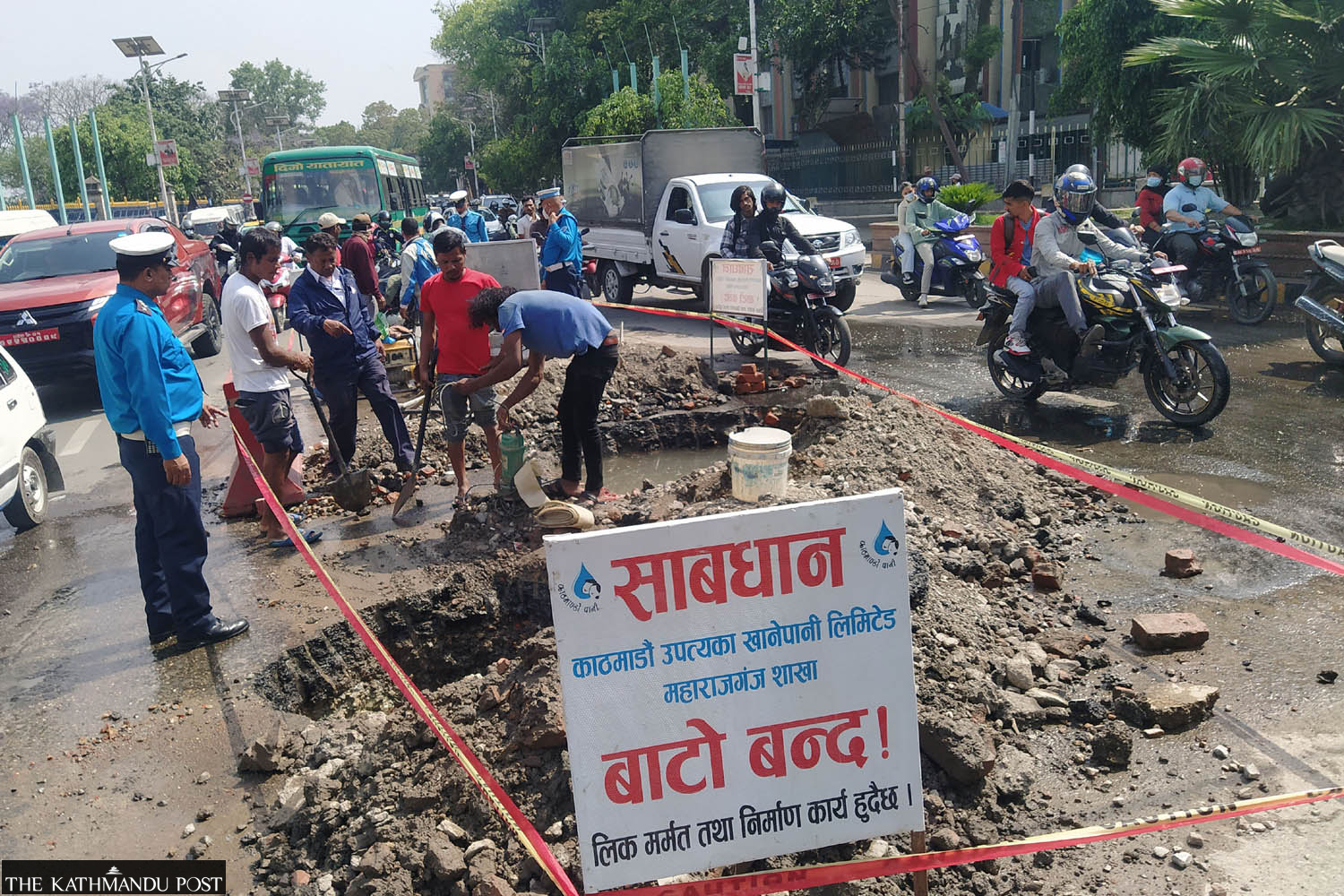 Repair work on the drinking water mains near Bir Hospital in downtown Kathmandu on Monday creates a bottleneck for vehicular traffic. Deepak KC/TKP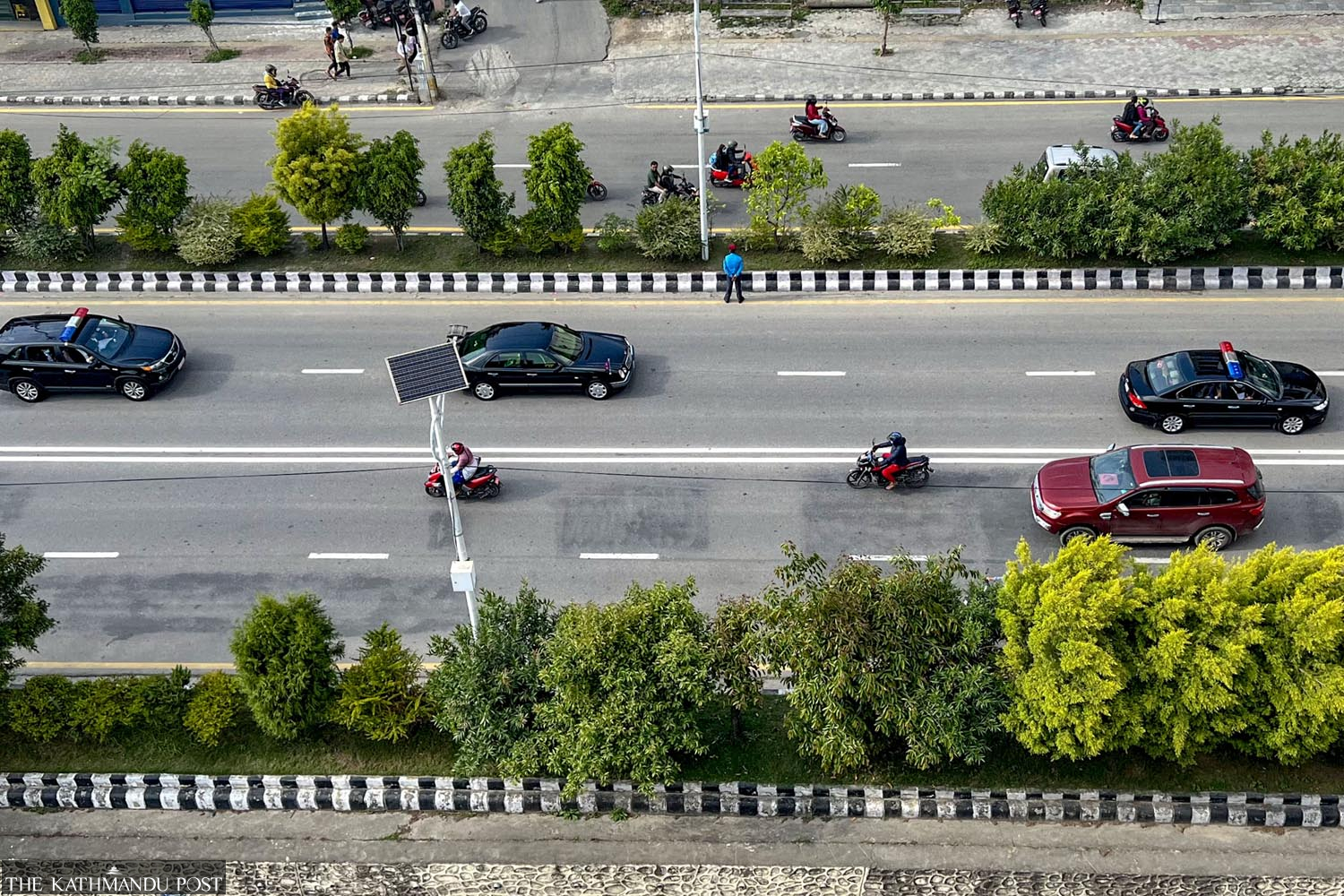 President Ramchandra Paudel goes to Parliament in a small convey to present the government's annual policies and programmes on Friday. Elite Joshi/KTP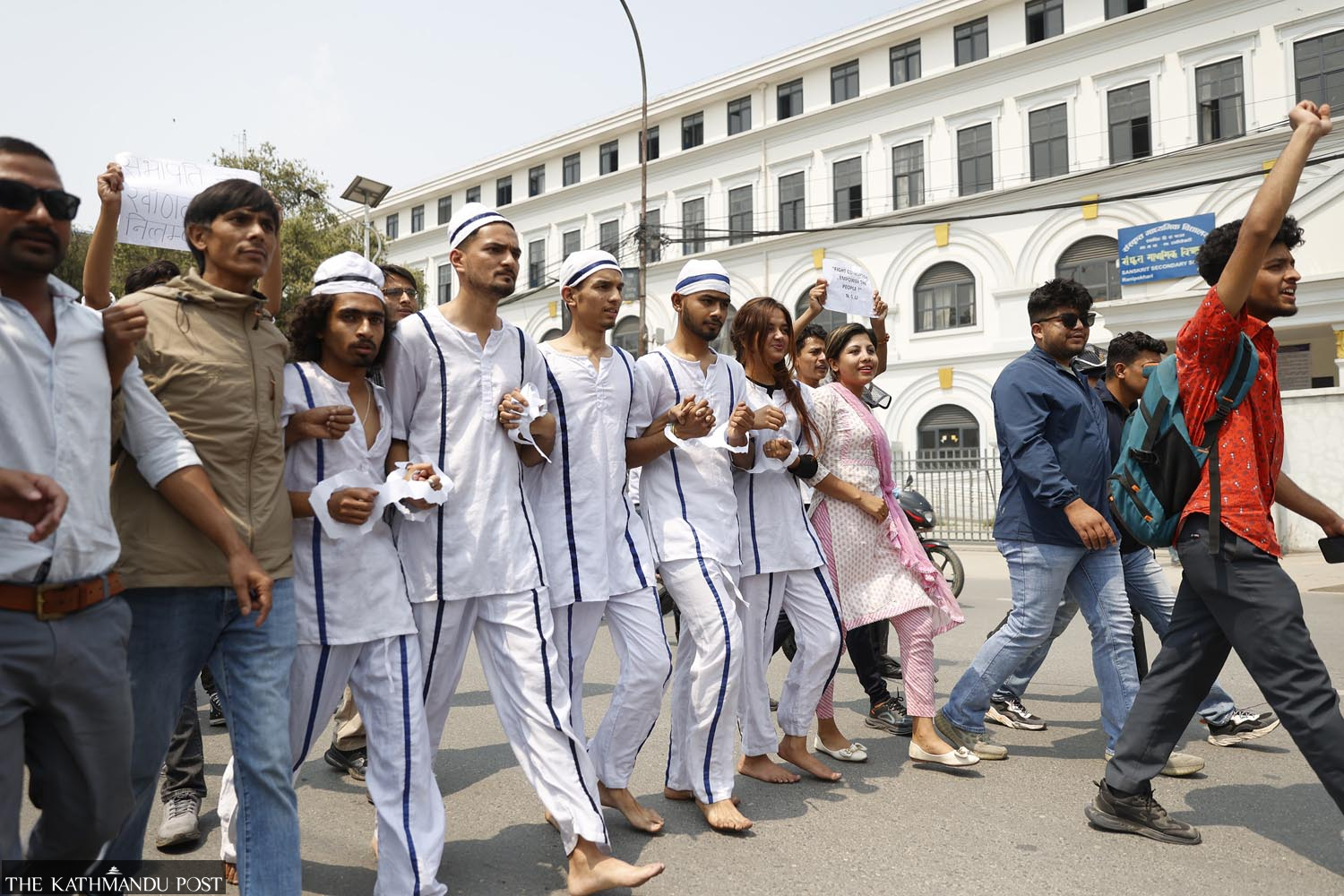 Students dressed as prisoners join a symbolic protest against corruption near Tri-Chandra College in Kathmandu on Sunday. Sanjog Manandhar/TKP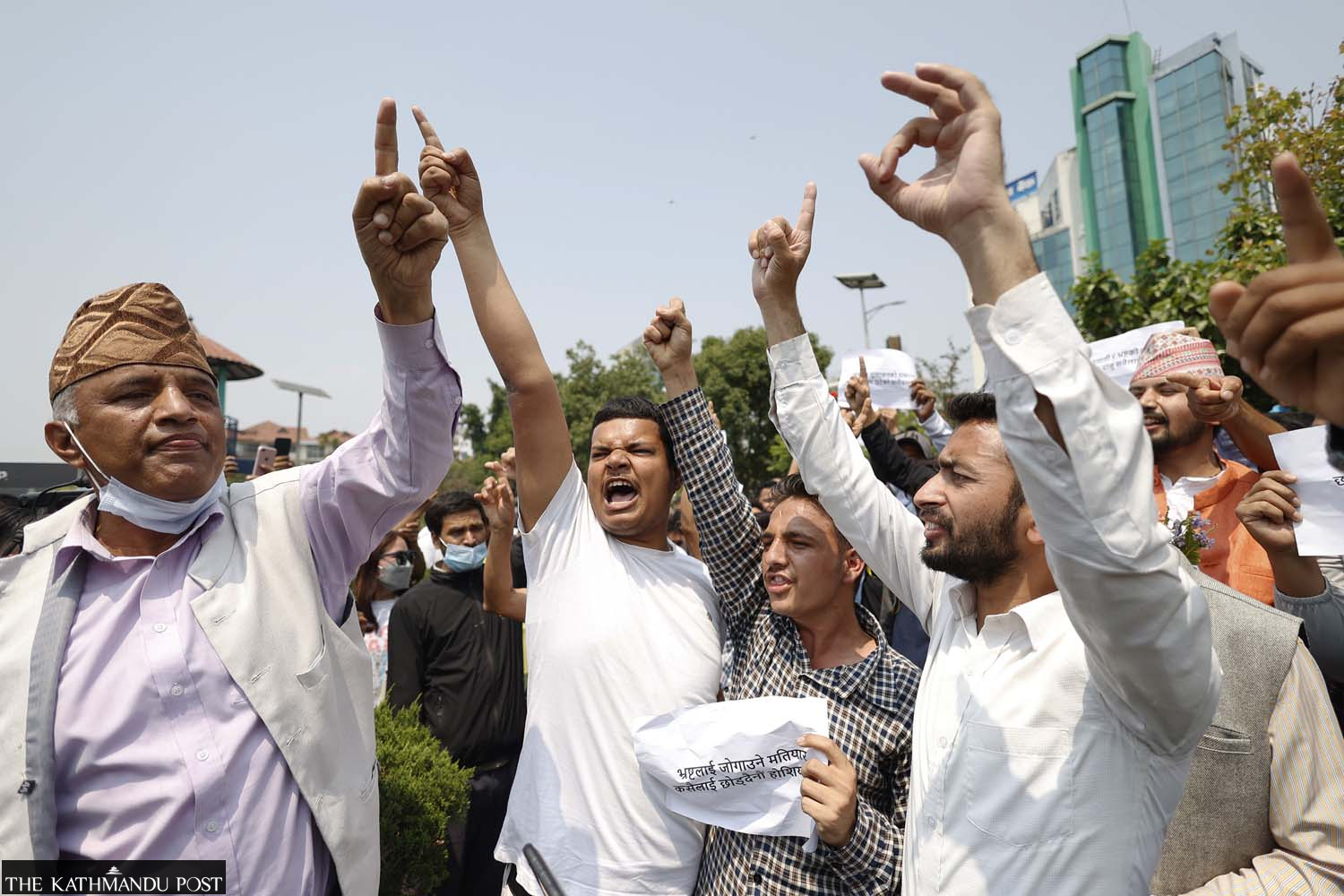 People protest against corruption, at Narayanchaur in Kathmandu on Saturday. Sanjog Manandhar/TKP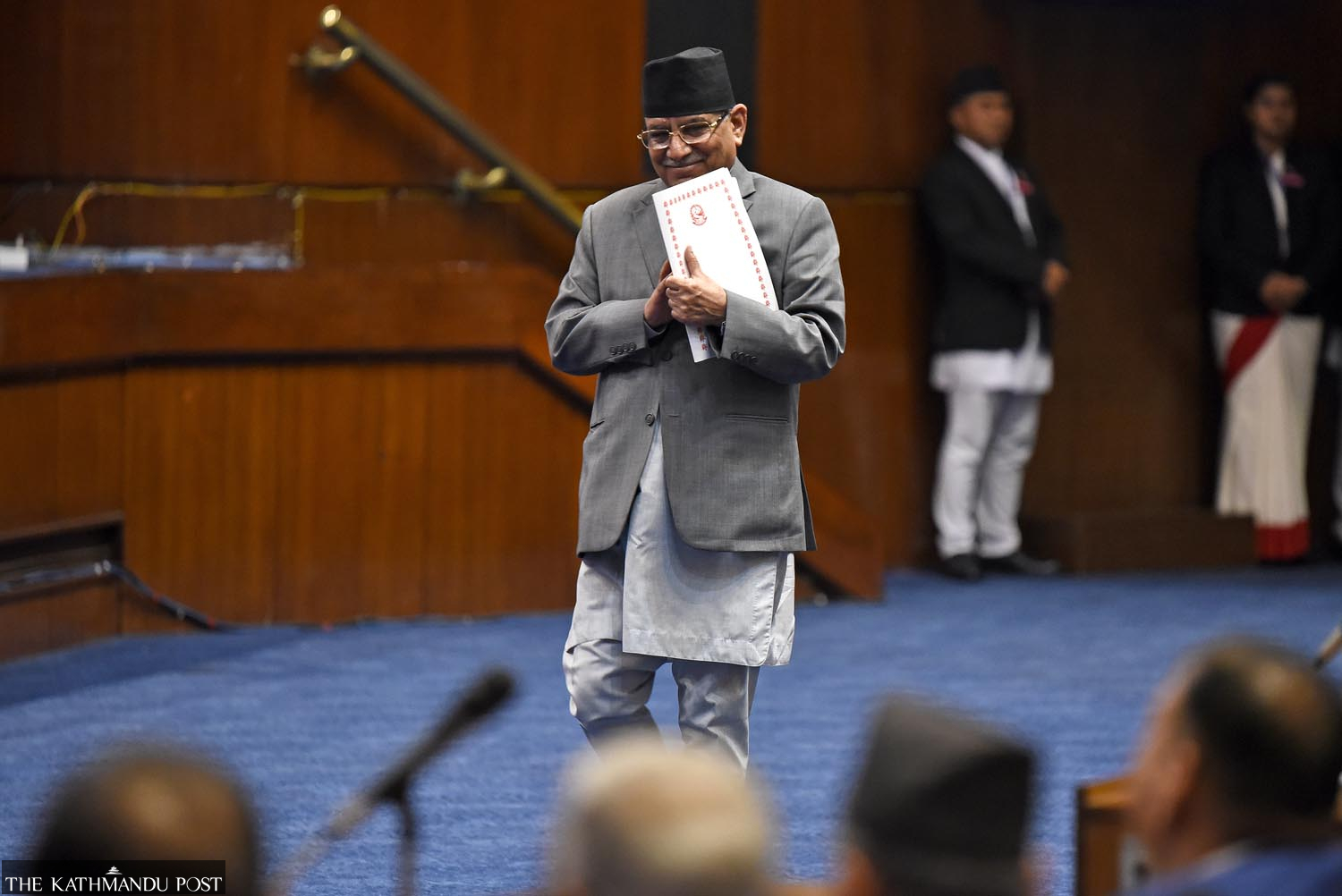 Prime Minister Pushpa Kamal Dahal heads for the rostrum to answer lawmakers' questions at the House of Representatives on Thursday. Angad Dhakal/TKP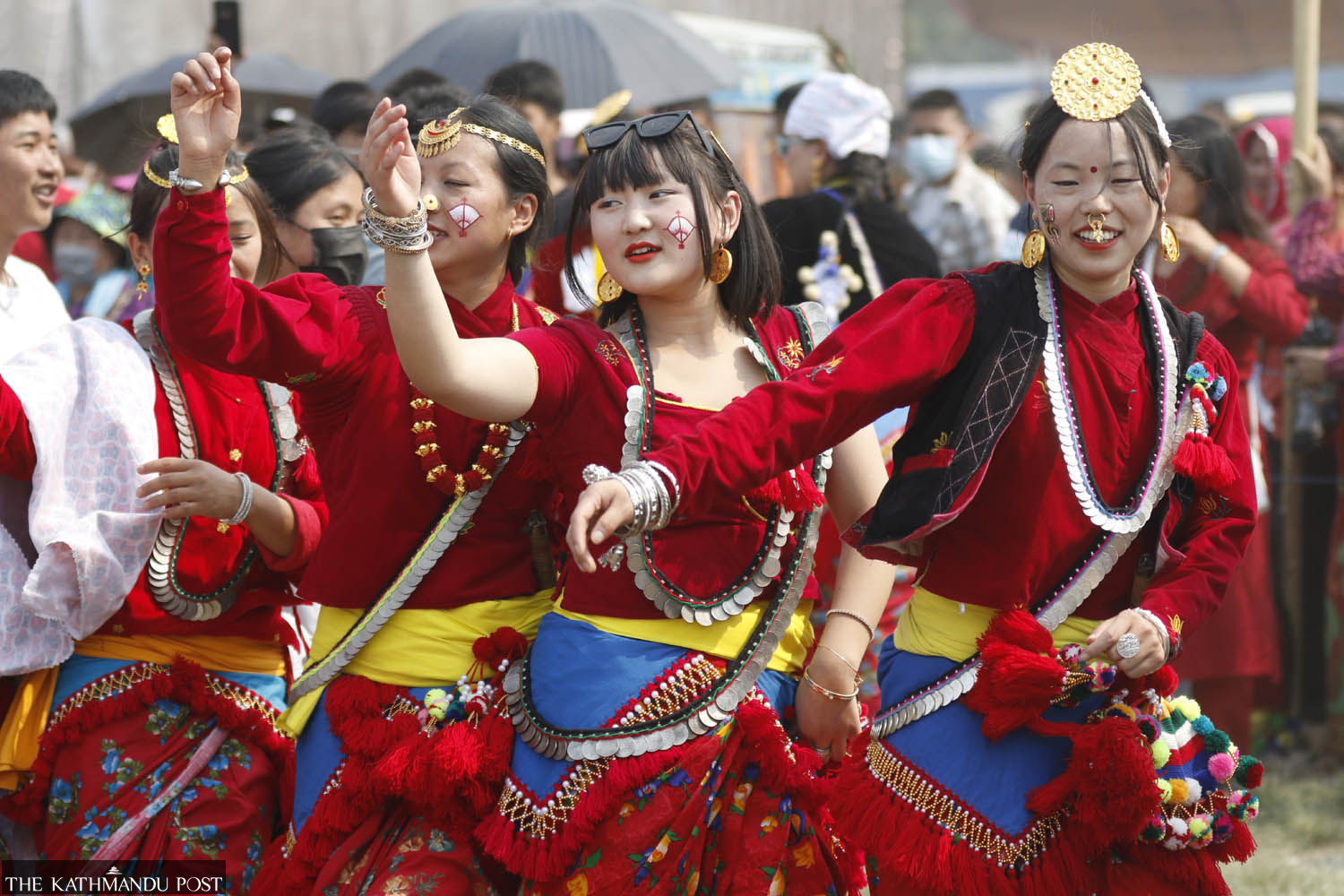 Kirat women perform the Sakela dance as part of Ubhauli celebrations at Tundikhel in Kathmandu on Saturday. Keshav Thapa/TKP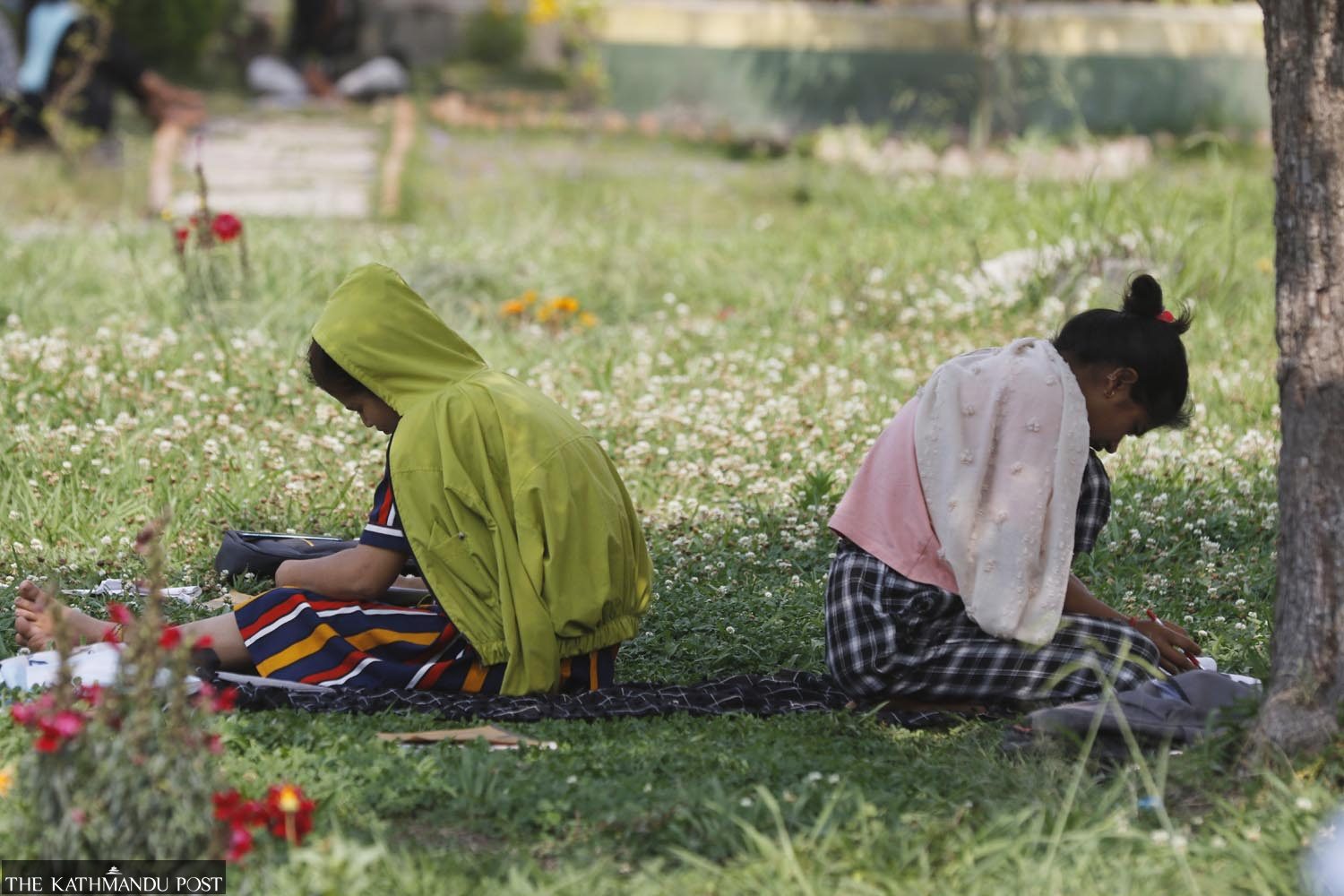 Students study on the Tribhuvan University ground in Kirtipur on Friday. Keshav Thapa/TKP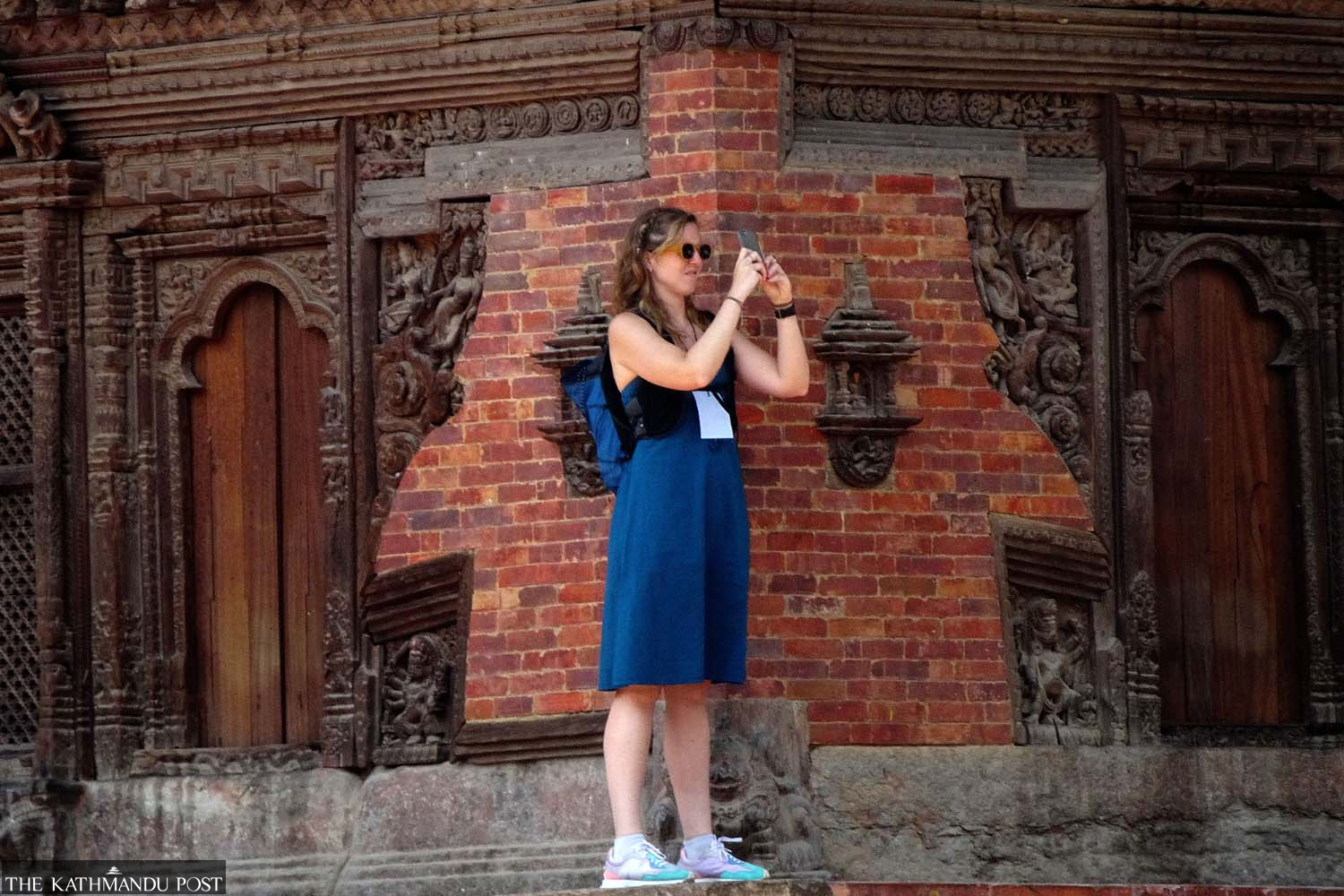 A tourist takes a photo with their smartphone at Patan Durbar Square in Lalitpur on Saturday. Deepak KC/TKP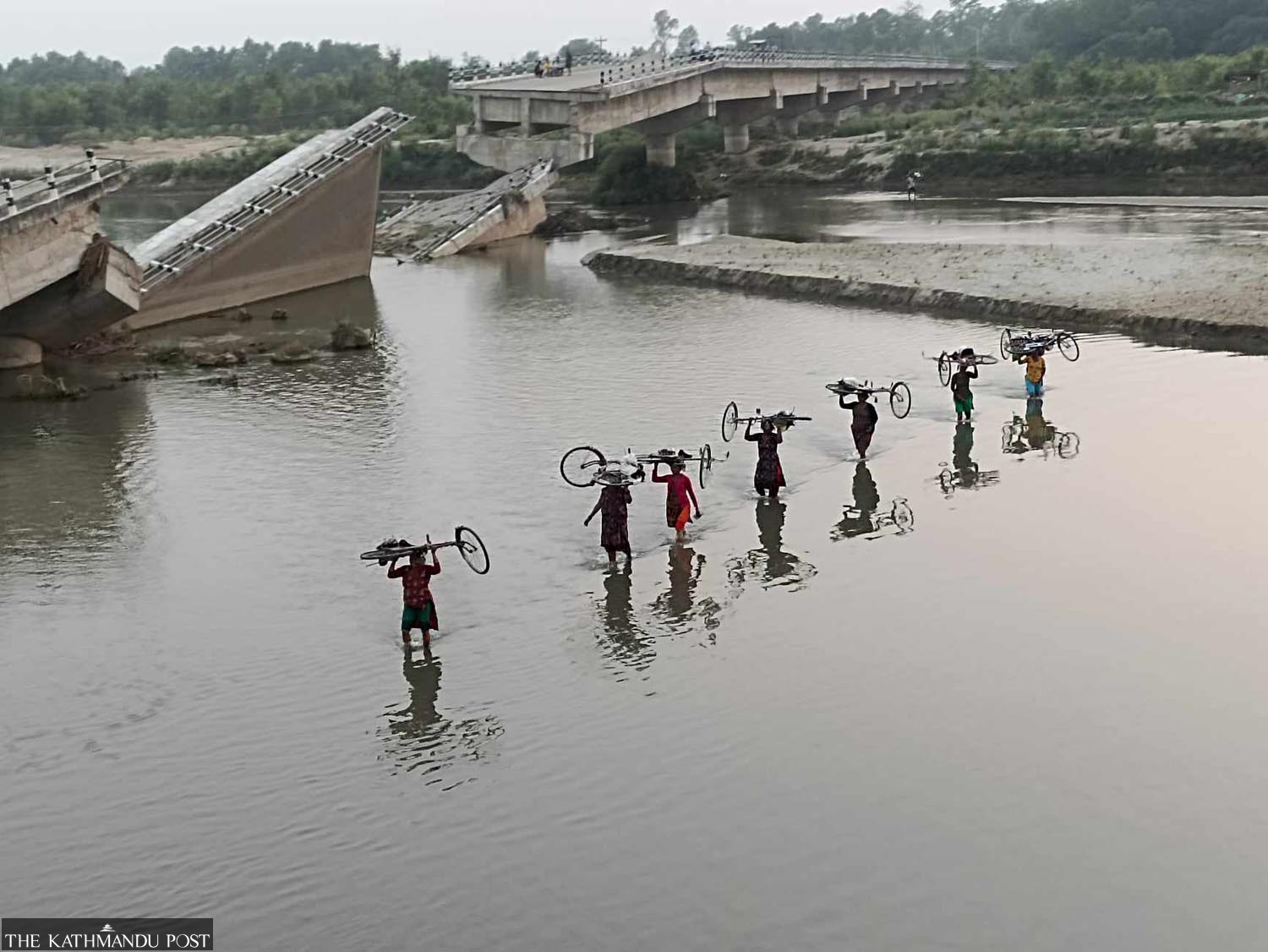 Women with bicycles on their heads ford the Babai river at Jabdhighat in Bardiya in this recent photo. The bridge, built by Pappu Construction, was damaged before it was handed over to the authorities five years ago and was destroyed in last year's floods, affecting over 100,000 residents in the area. Kamal Panthi/TKP
---