Civil society activists stage 'human rights march'
The march was staged against the police brutality on loan shark victims at Shantibatika on Monday.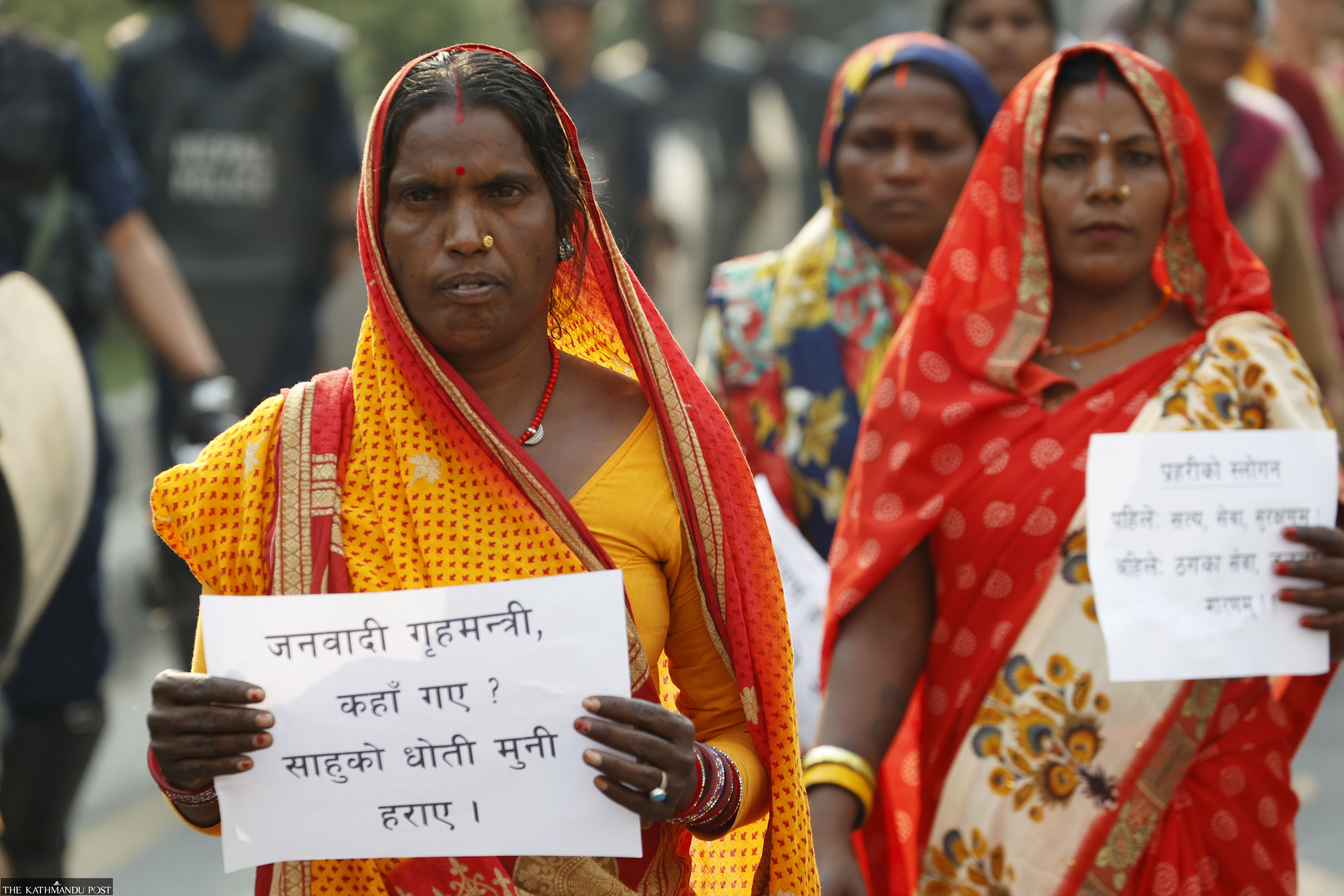 Post File Photo
Published at : April 19, 2023
Updated at : April 20, 2023 08:09
Loan shark victims and stakeholders staged a 'human rights march' from Shantibatika in Ratnapark to the federal parliament building in New Baneshwar on Wednesday.

The march was staged against the police brutality that the loan shark victims were subjected to during their demonstration at Shantibatika on Monday.
Various rights activists had also participated in Wednesday's demonstration. The participants had displayed placards and banners calling out the government and the police. They also demanded the resignation of Home Minister Narayan Kaji Shrestha.
Police had surrounded the Shantibatika premises, where protestors from different parts of the Tarai region have been taking shelter, since Monday morning, restricting the protesters' movement.
On April 3, loan shark victims from various Tarai districts arrived in Kathmandu to stage protests after the government failed to comply with the previously signed agreement.
The victims also complained that the new agreement, signed with the victims on April 1, is unsatisfactory. They had planned a protest against the same, and to pressurise the government to find a permanent solution to their plight.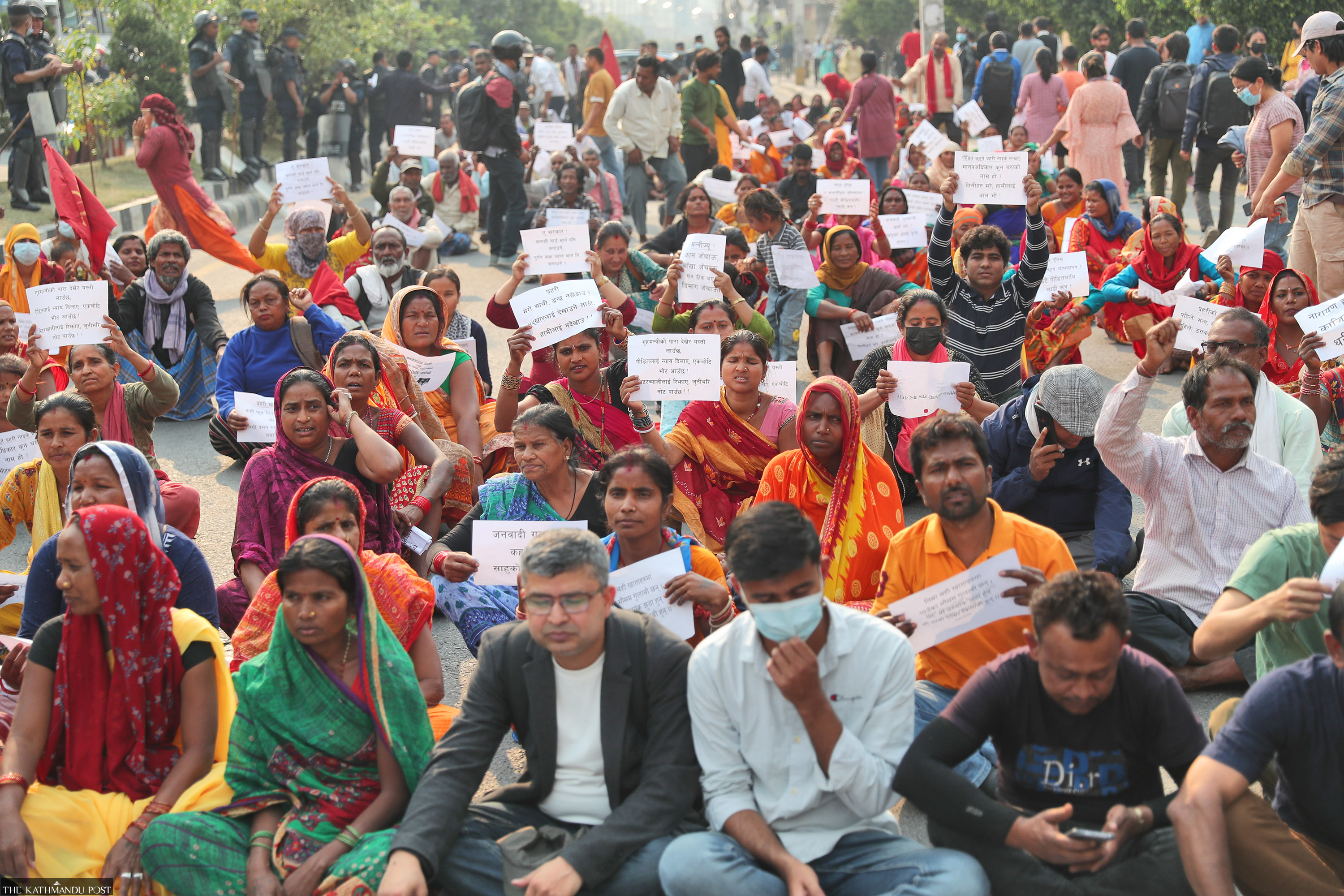 Angad Dhakal/TKP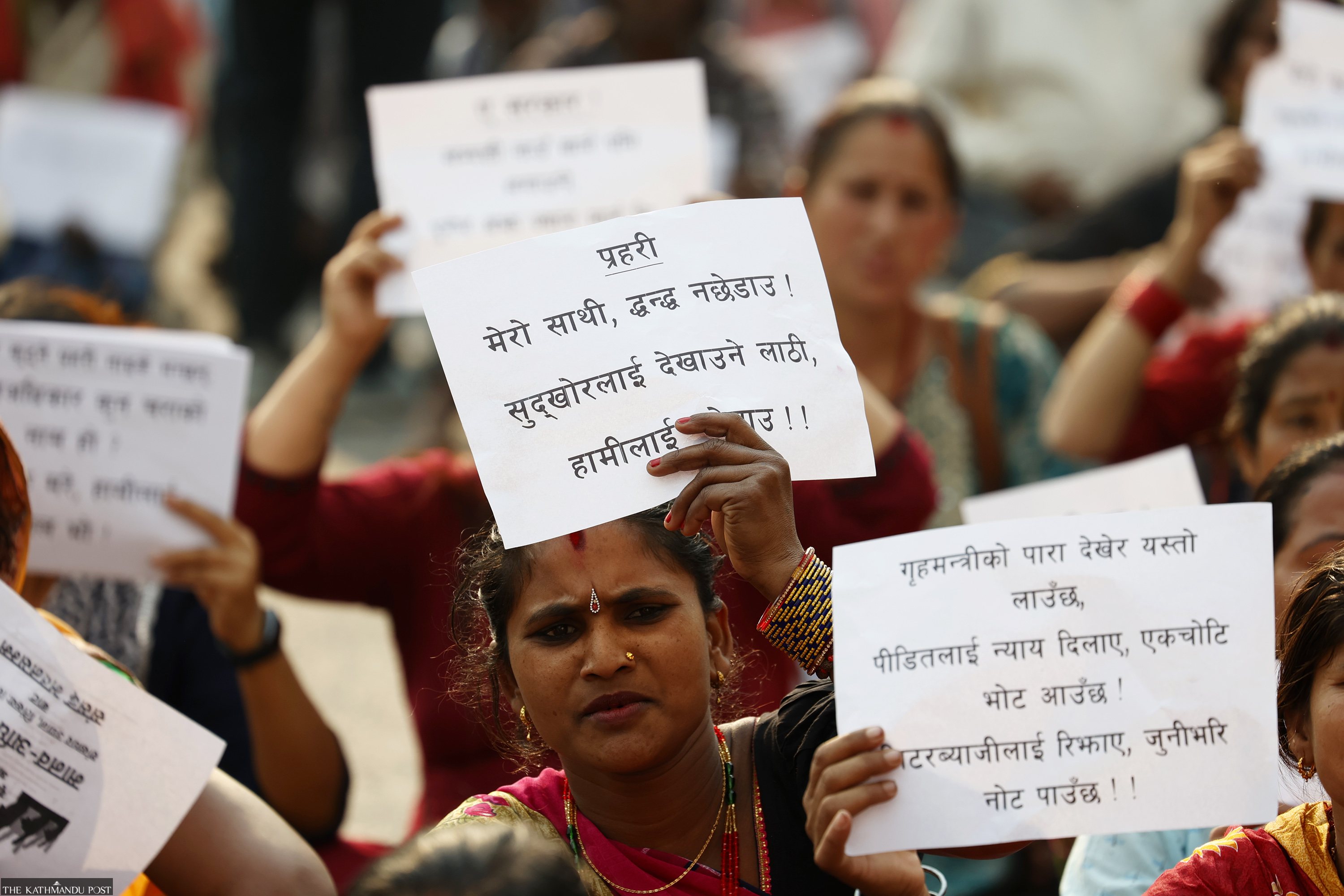 Angad Dhakal/TKP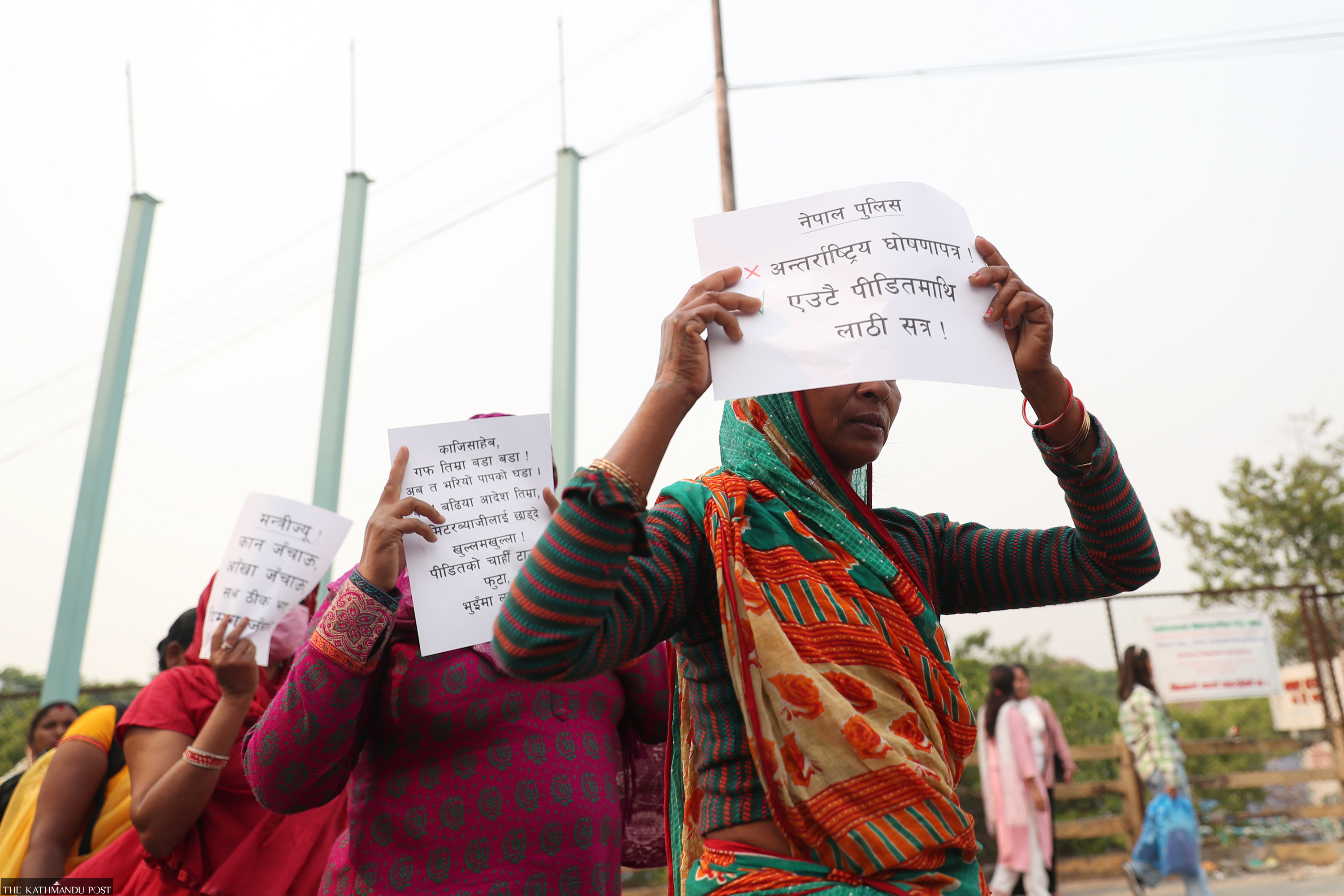 Angad Dhakal/TKP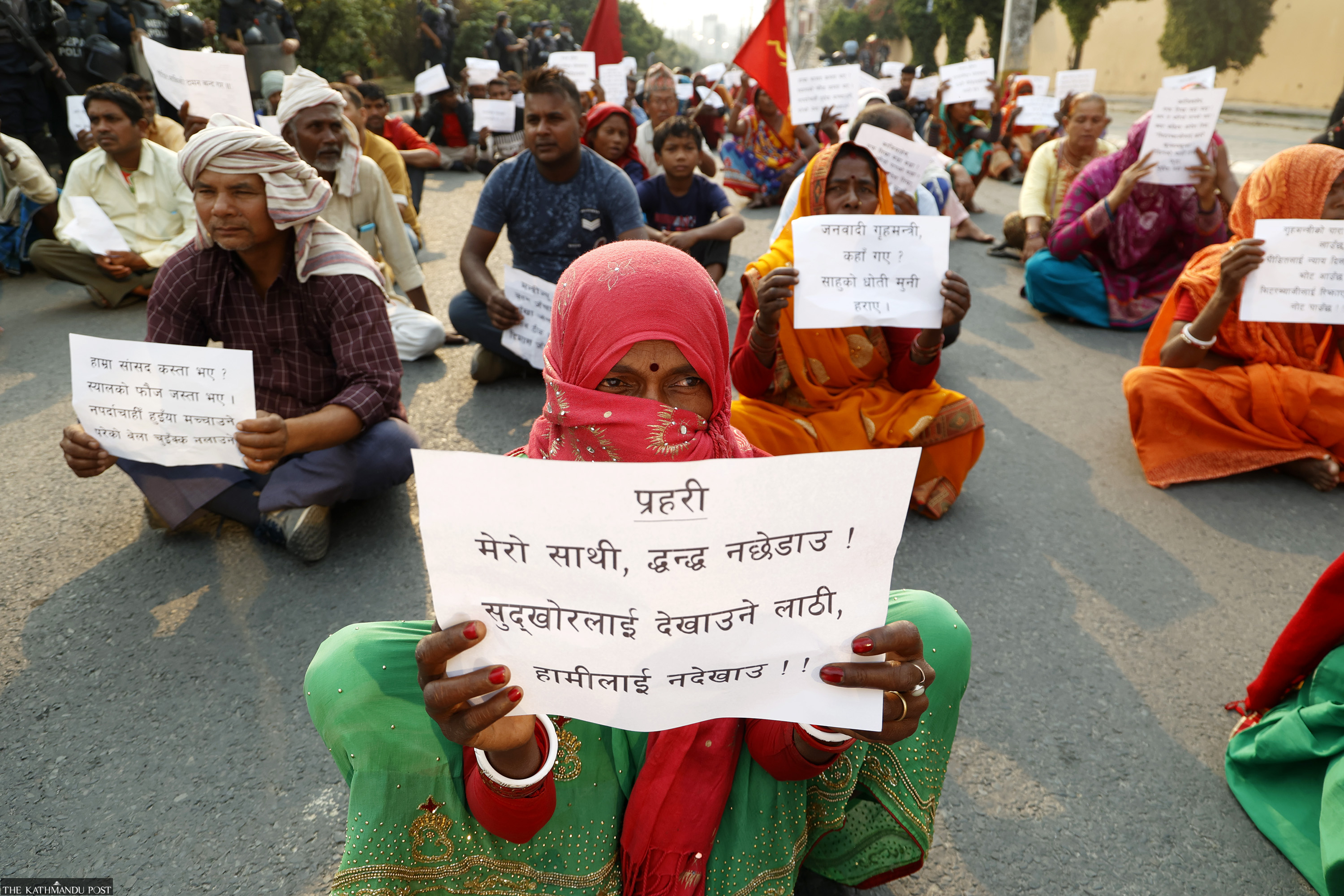 Angad Dhakal/TKP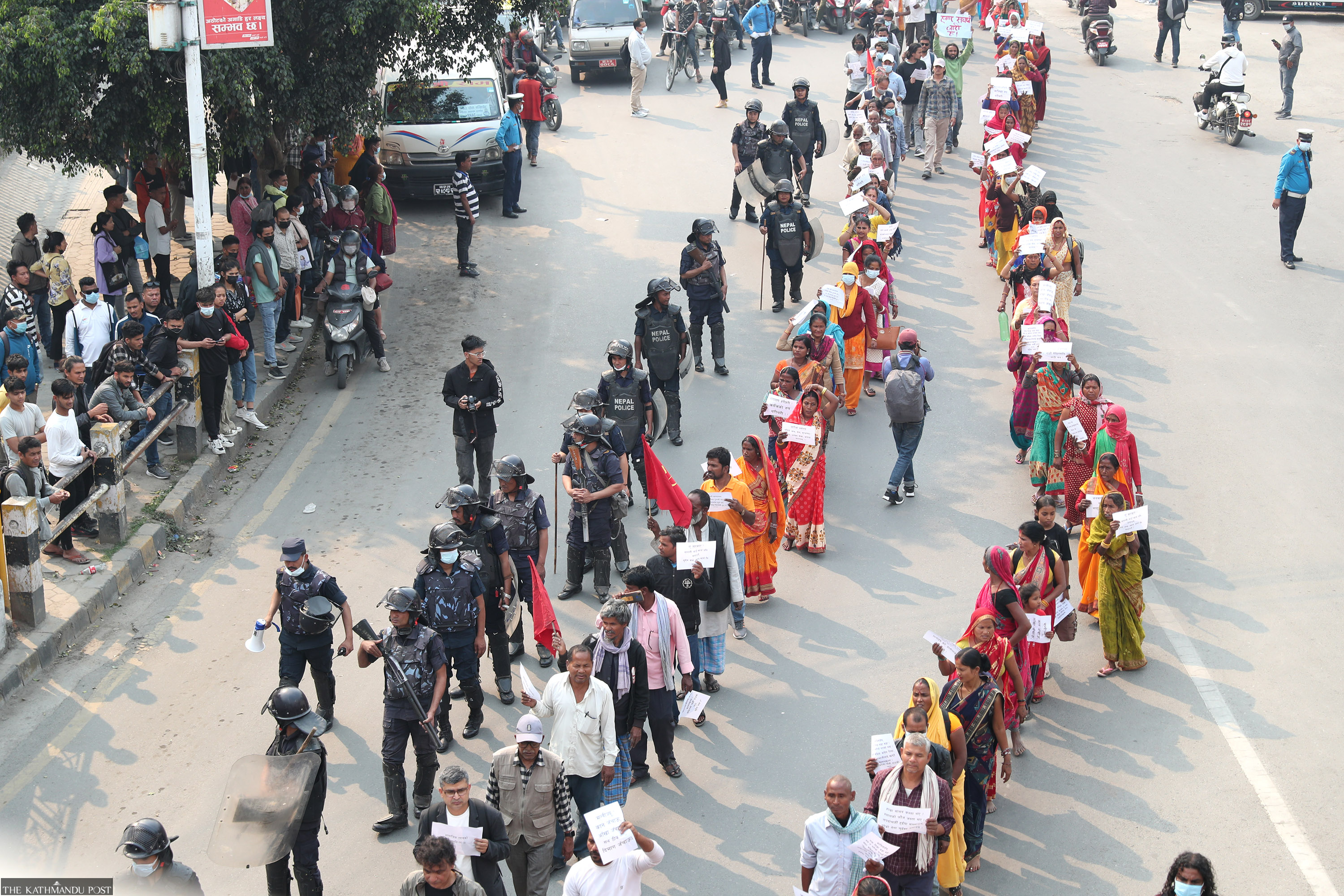 Angad Dhakal/TKP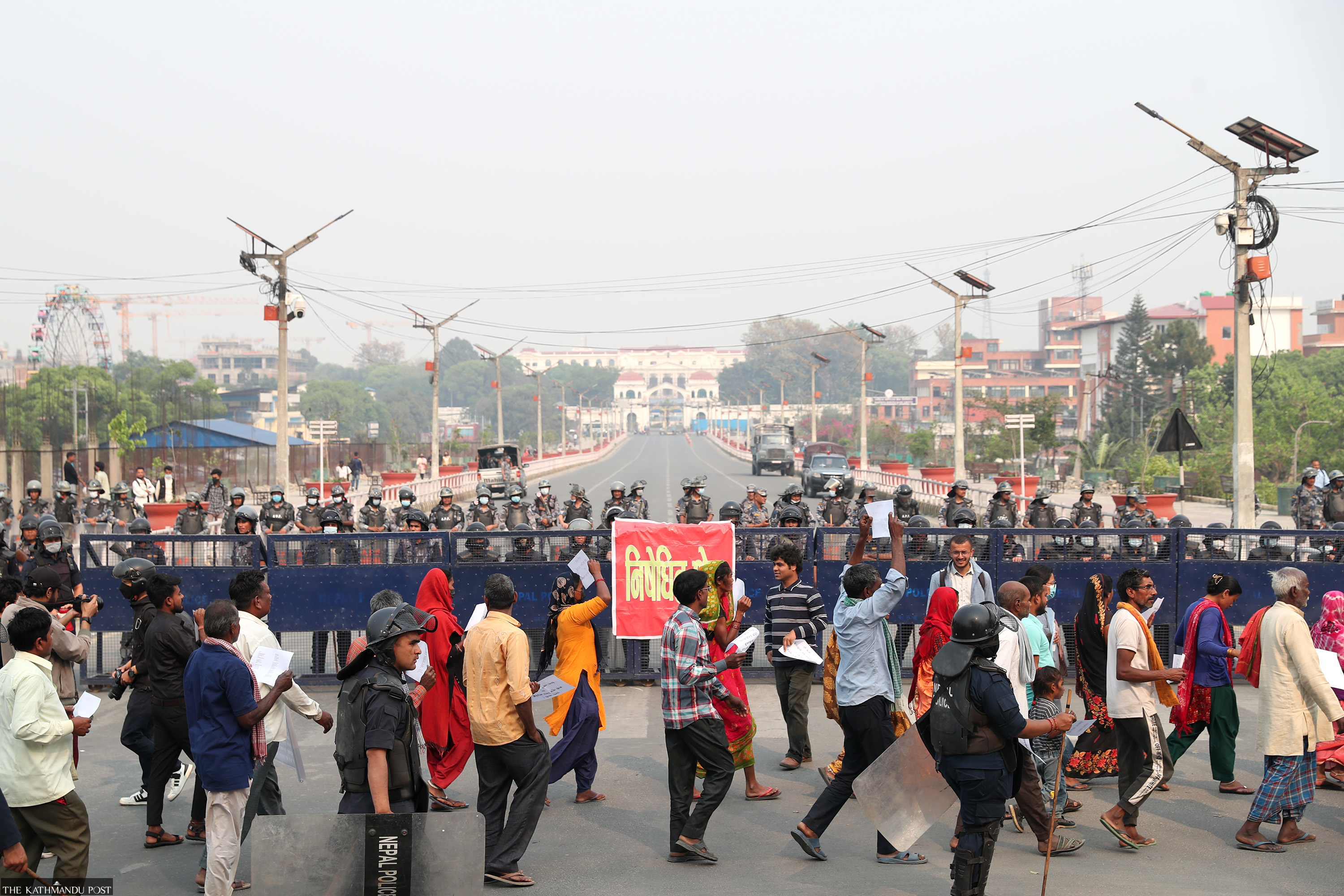 Angad Dhakal/TKP
Angad Dhakal/TKP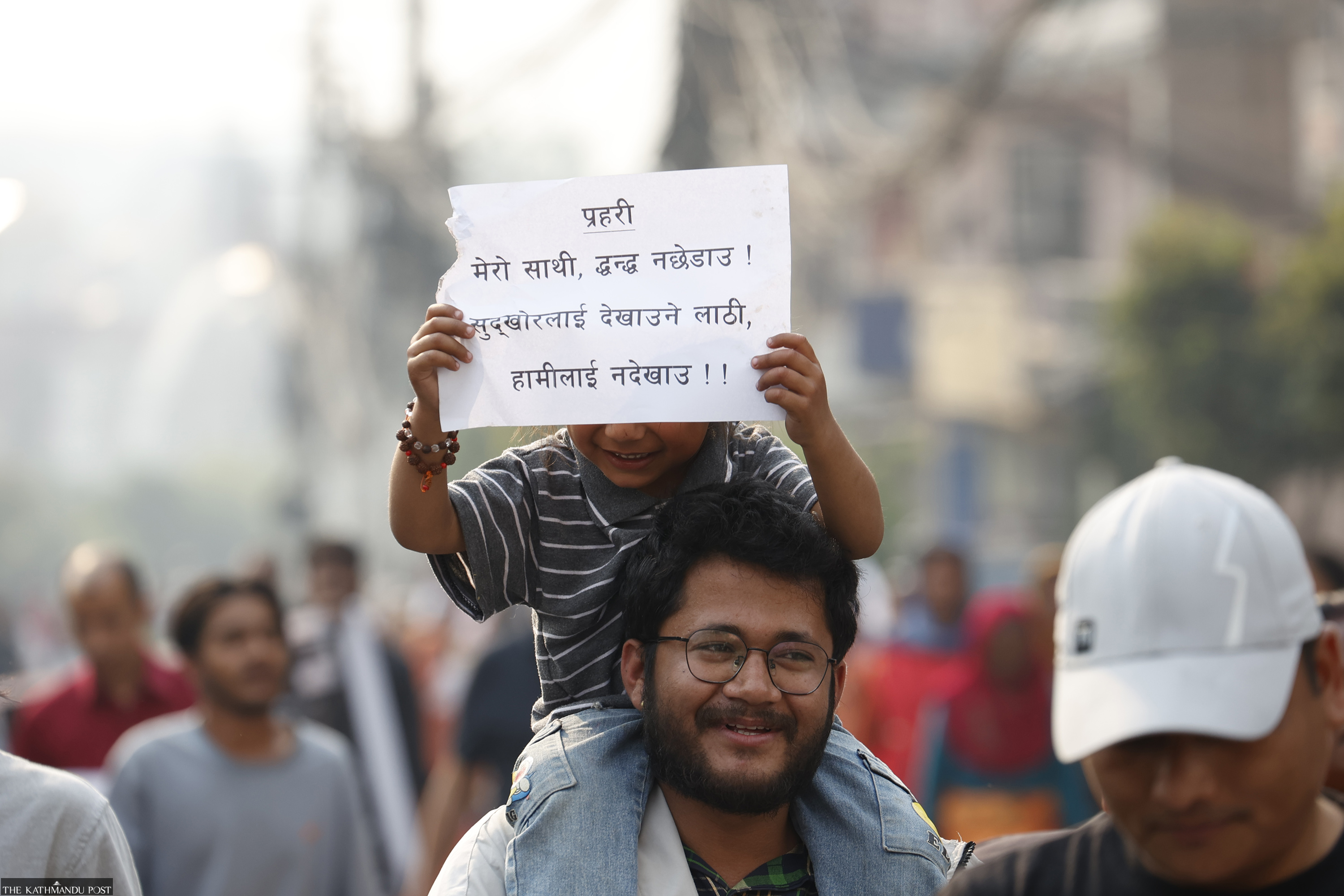 Angad Dhakal/TKP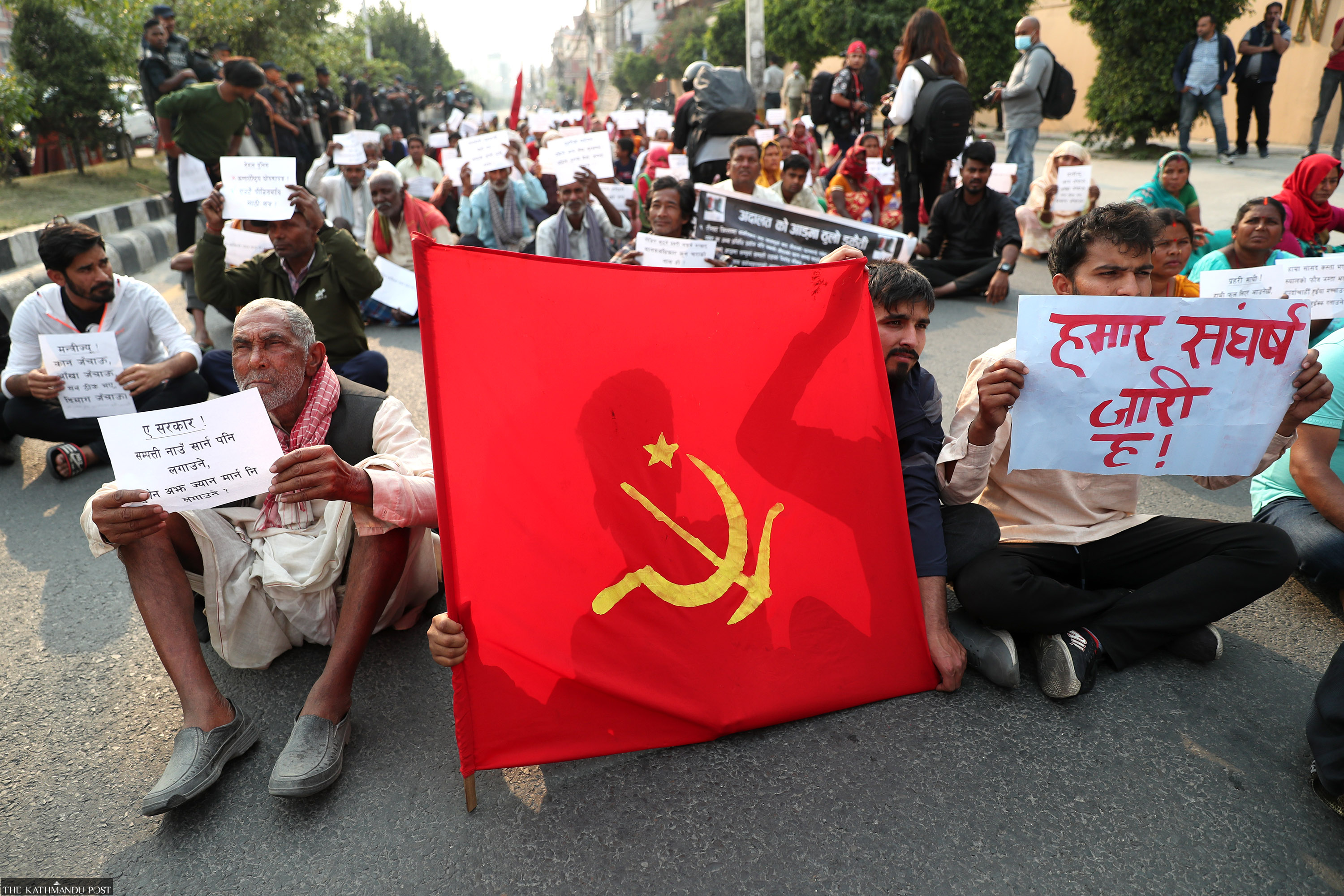 Angad Dhakal/TKP
---