The week in seven photos
Here are some of the best photos taken by our photographers and reporters between January 29 and February 4.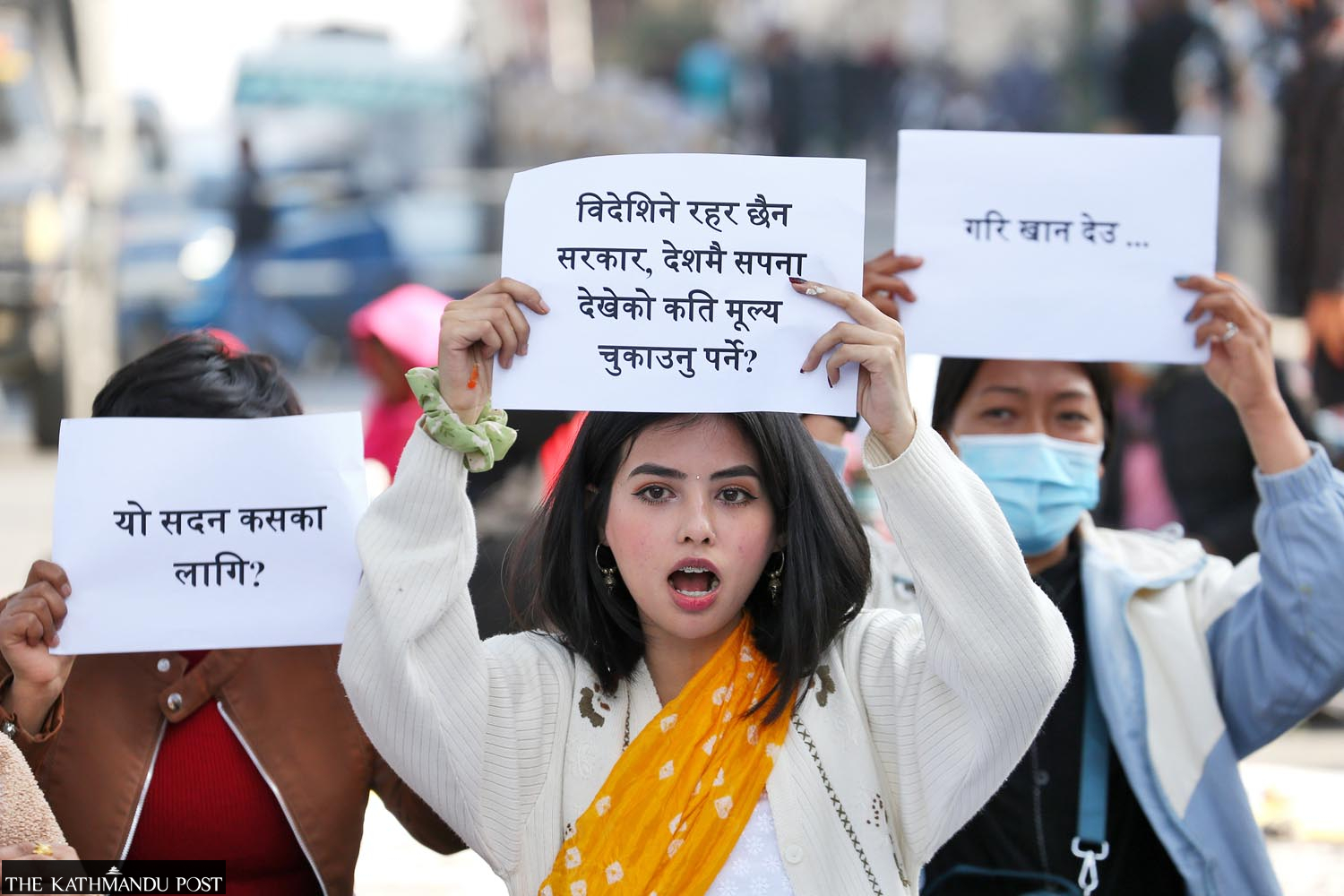 People join a protest at Maitighar Mandala in Kathmandu on Sunday demanding justice for Prem Prasad Acharya who died after setting himself on fire in Kathmandu last week. Sanjog Manandhar/TKP
Published at : February 4, 2023
Updated at : February 4, 2023 14:45
Here are the best shots from the week.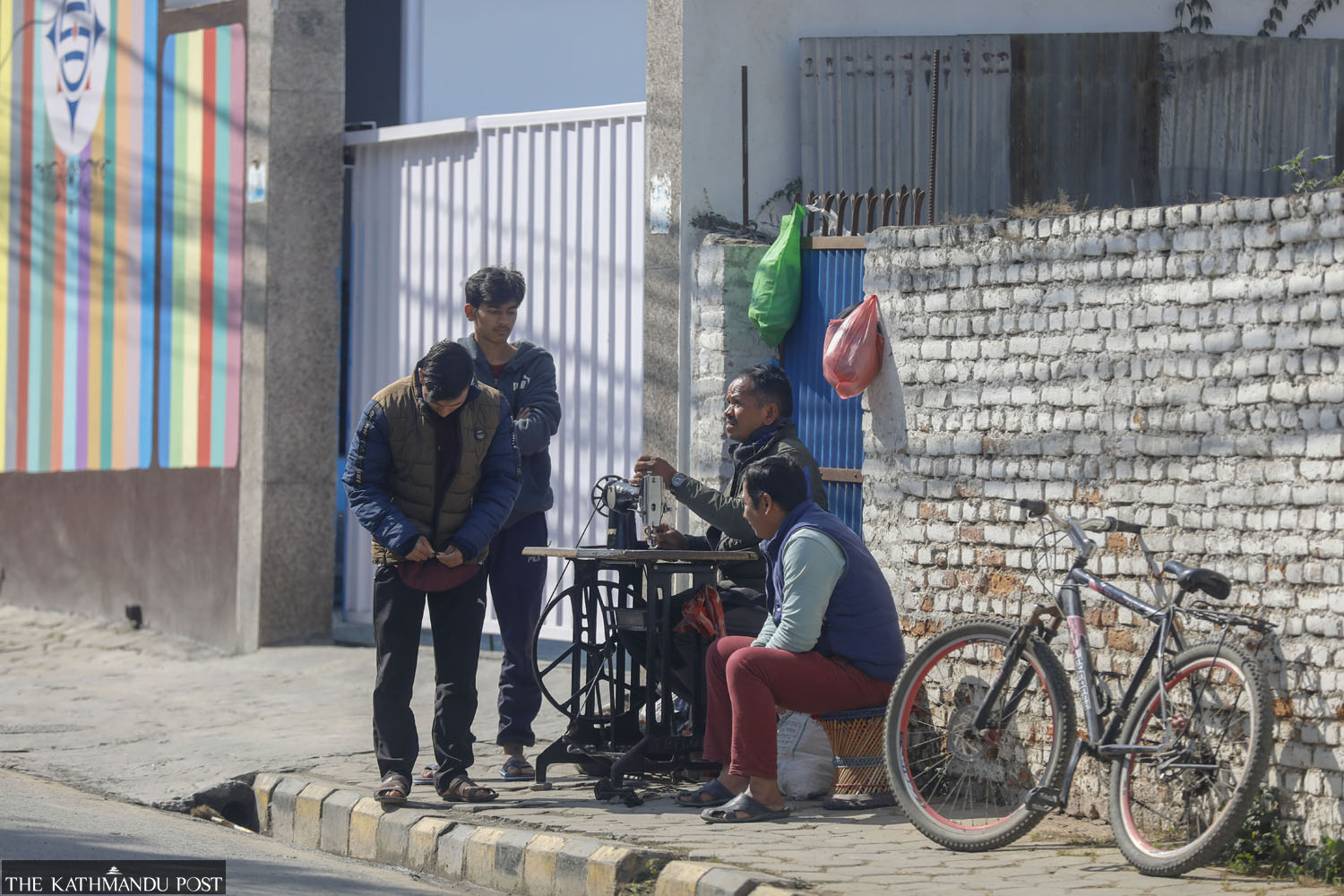 A man puts on his jacket after repairing it at a roadside tailor's shop in Kupandole, Lalitpur on Tuesday. Elite Joshi/TKP

Newa women in traditional haku patasi (black sari) with worship materials in hand baskets file past a palace at Patan Durbar Square to take part in Bhimsen Puja on Thursday. Sanjog Manandhar/TKP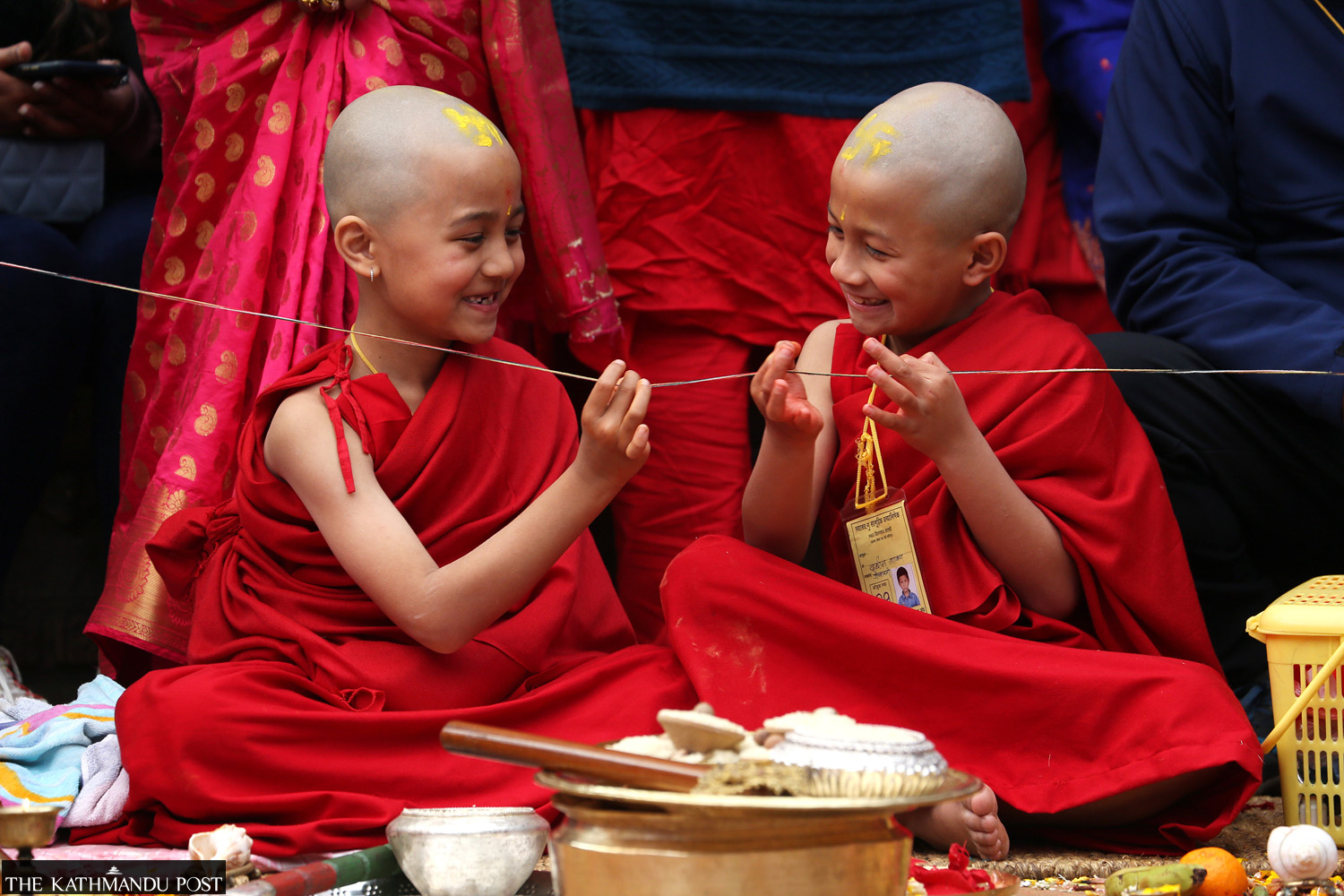 Shakya children during a mass Bratabandha ritual held every five years at Manjushree Mahavihar at Ombahal in Kathmandu, on Saturday. Sanjog Manandhar/TKP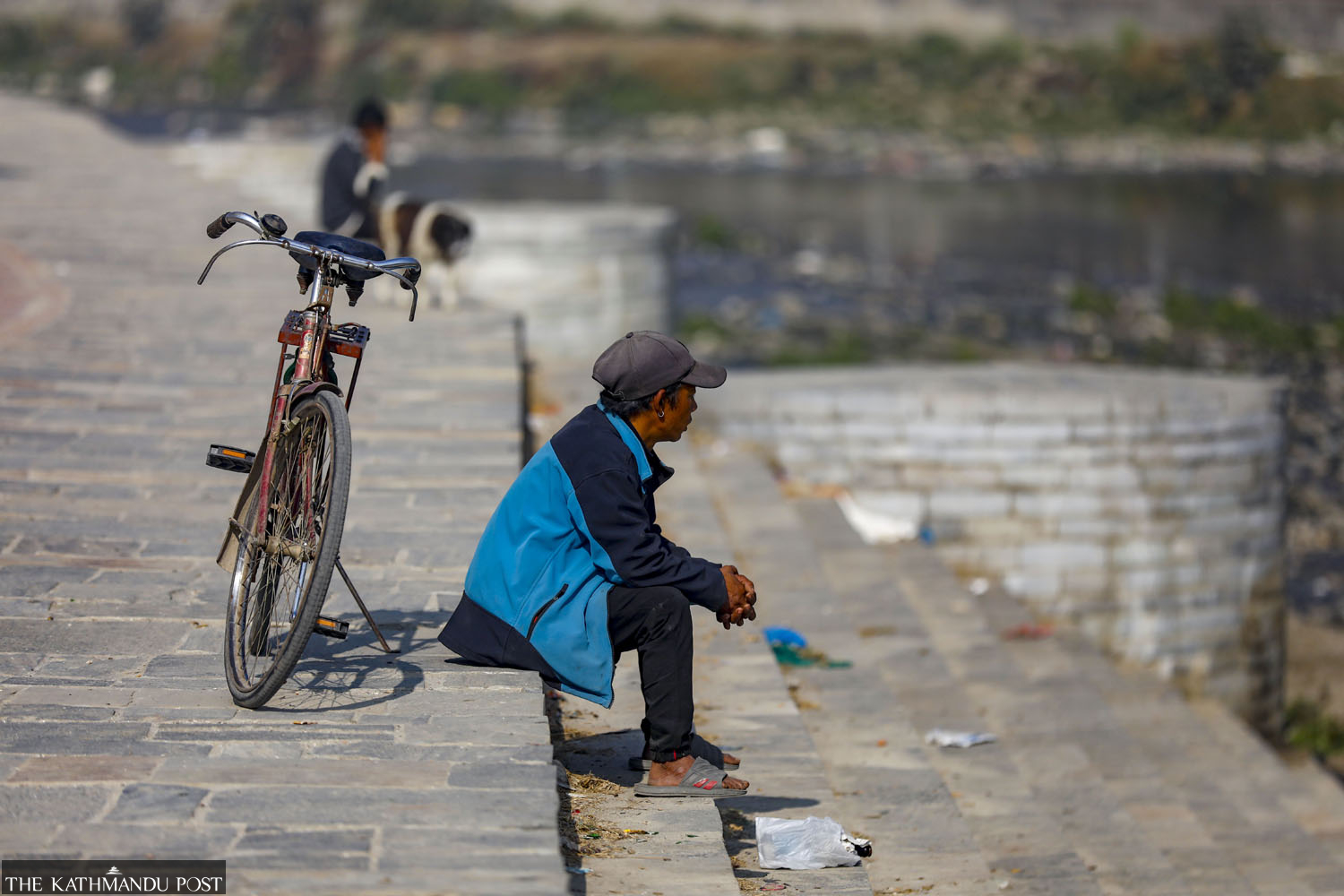 A man rests on the steps of Bagmati river ghat in Lalitpur by parking his old bicycle on Tuesday morning. Elite Joshi/TKP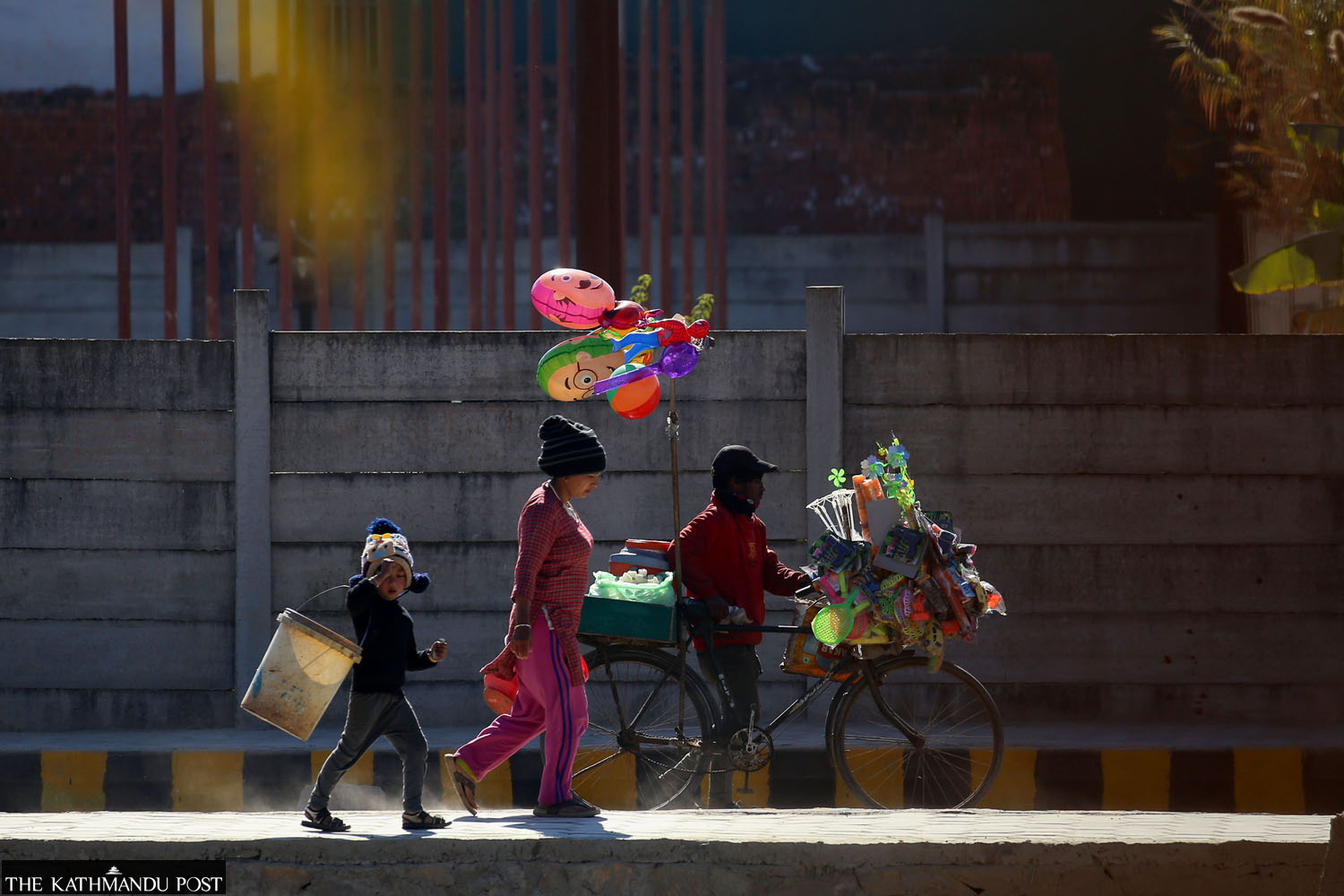 A street vendor guides a bicycle loaded with balloons and toys at Balkumari in Lalitpur on Sunday. Hemanta Shrestha/TKP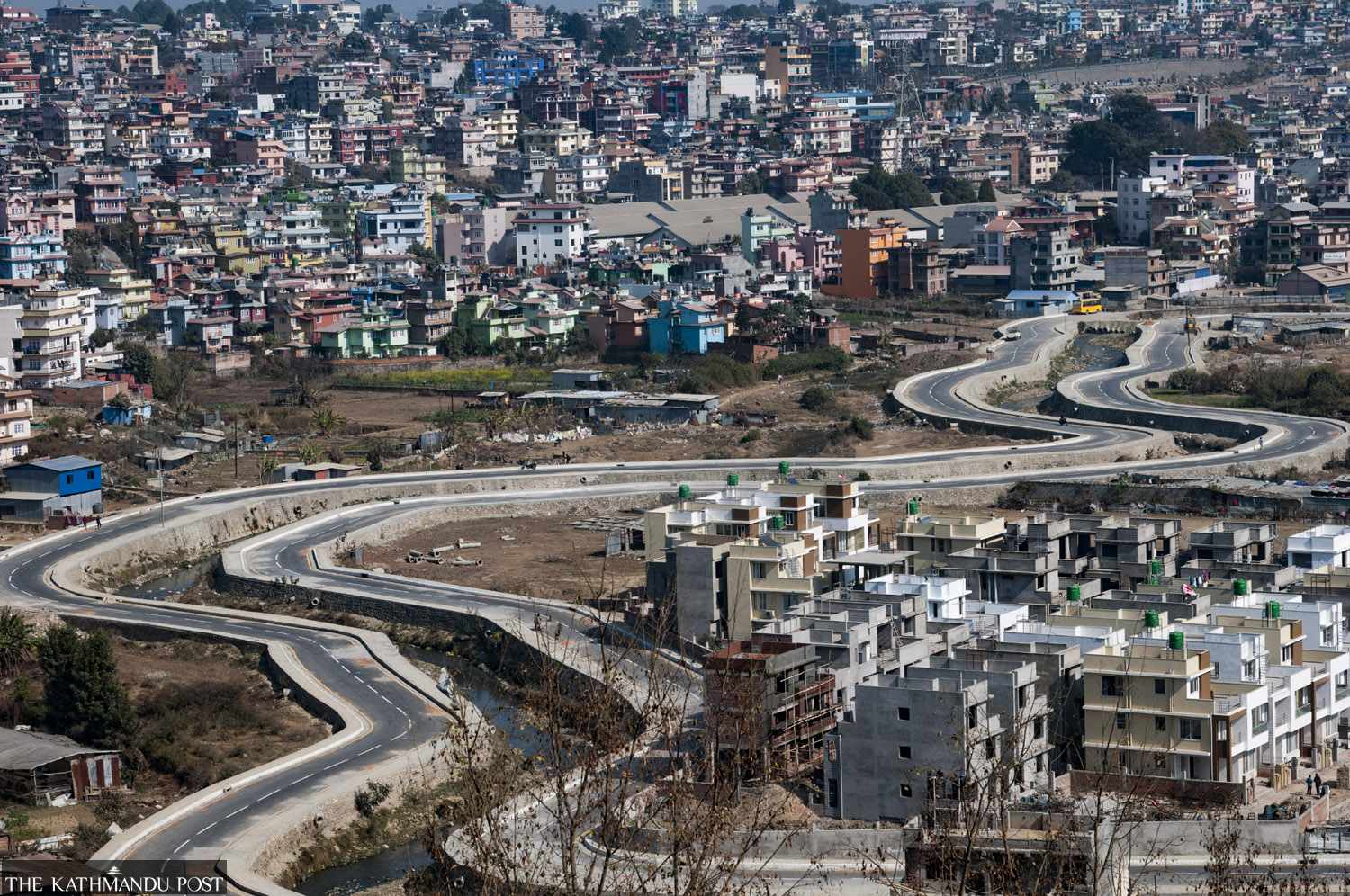 The Nakkhu Khola corridor pictured from Chobhar Height in Kathmandu on Tuesday. Deepak KC/TKP
---