Kathmandu locals protest against Mayor Balendra Shah
The protest was organised against the Kathmandu Metropolitan City mayor's recent move to demolish a part of private property in Sankhamul.
Prakash Chandra Timilsena/TKP
Published at : January 29, 2023
Updated at : January 30, 2023 09:26
On Sunday, a protest was organised against Kathmandu Metropolitan City Mayor Balendra Shah in Maitighar in the Capital.

The protest was organised against illegal demolition of private structures and indiscriminate use of dozers in the name of clearing public land by the City.
On January 12, the metropolis demolished the wall of a private house in Shankhamul.
Suman Sayami, who is leading the protest, said that the metropolis demolished the wall of the house of one Sayal Singh of Shankhamul overreaching its jurisdiction.
"On the very day I had called Mayor Balendra Shah and told him that using a dozer on a private house was illegal," Sayimi told the Post. "I told him that demolishing a private home is beyond the metropolis' jurisdiction but 10 minutes after my call he sent a team of metropolitan police along with a dozer and demolished the wall of Singh's house."
Sayami said that Shah has not answered his repeated calls after the incident and has refused to meet him.
According to him, the metropolis demolished the house compound without any letter or notice.
"The metropolis demolished the wall without any legal basis in a dictatorial manner," Sayami said.
The locals had also submitted a Right to Information request at the metropolis regarding the incident, which is yet to be addressed.
Various groups, including the Kathmandu Valley Road Expansion Victims' Struggle Committee, participated in the peaceful demonstration at Maitighar on Sunday.
Here are some photos of the demonstration captured by Post's photographer Sanjog Manandhar.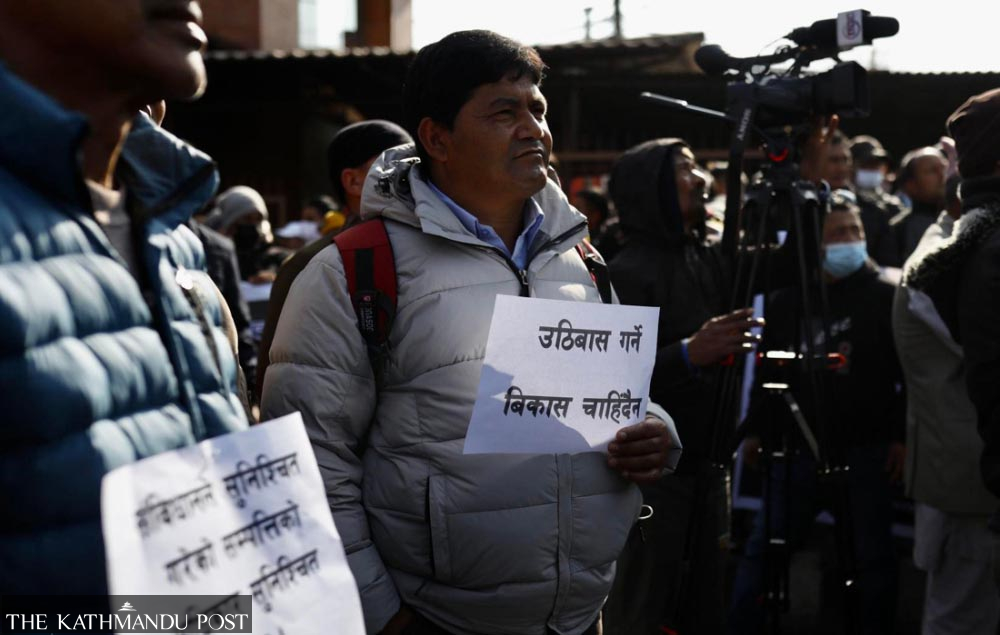 Prakash Chandra Timilsena/TKP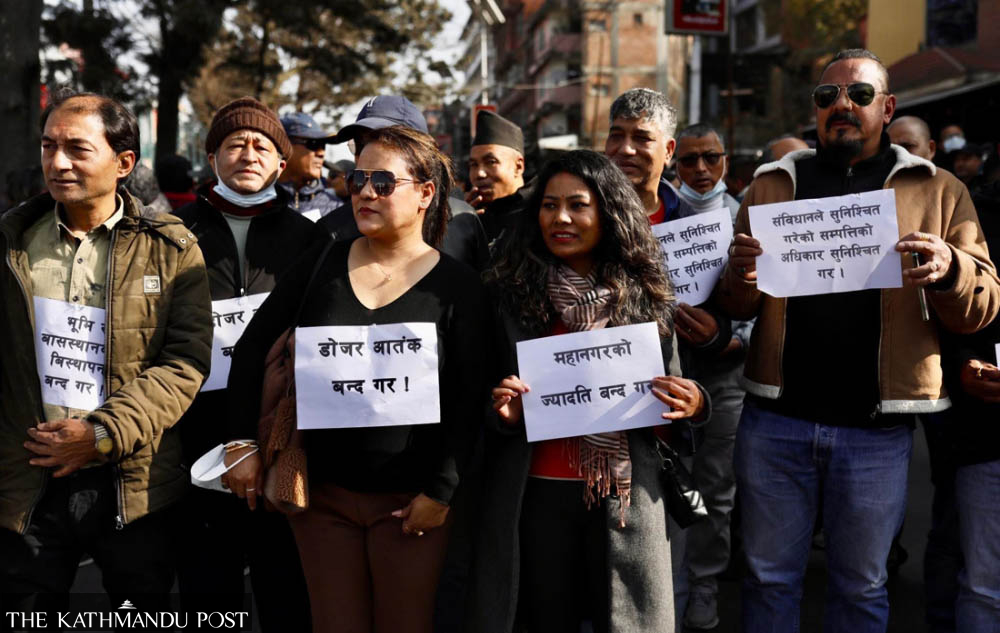 Prakash Chandra Timilsena/TKP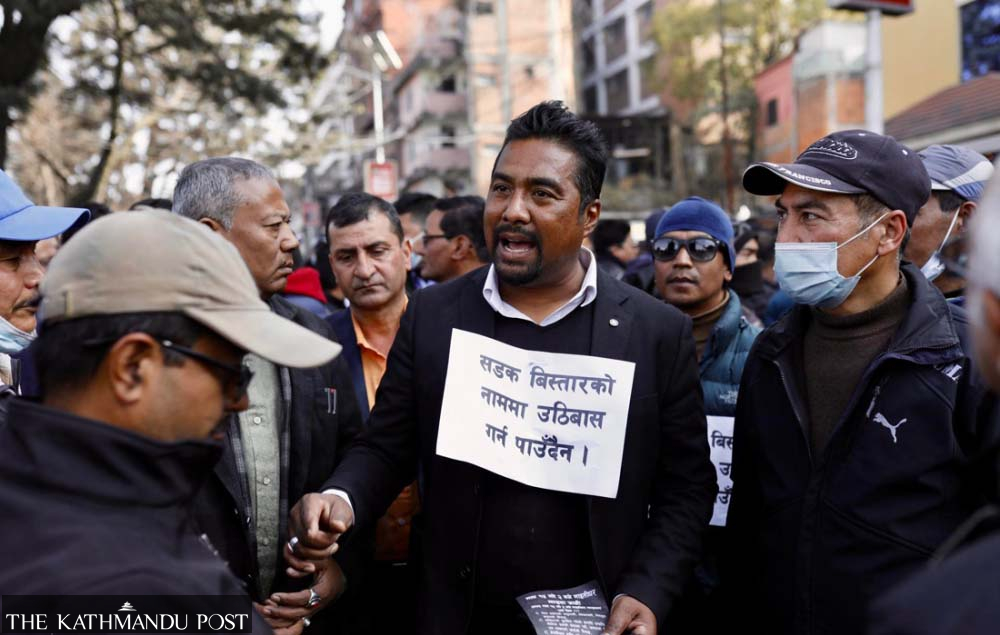 Prakash Chandra Timilsena/TKP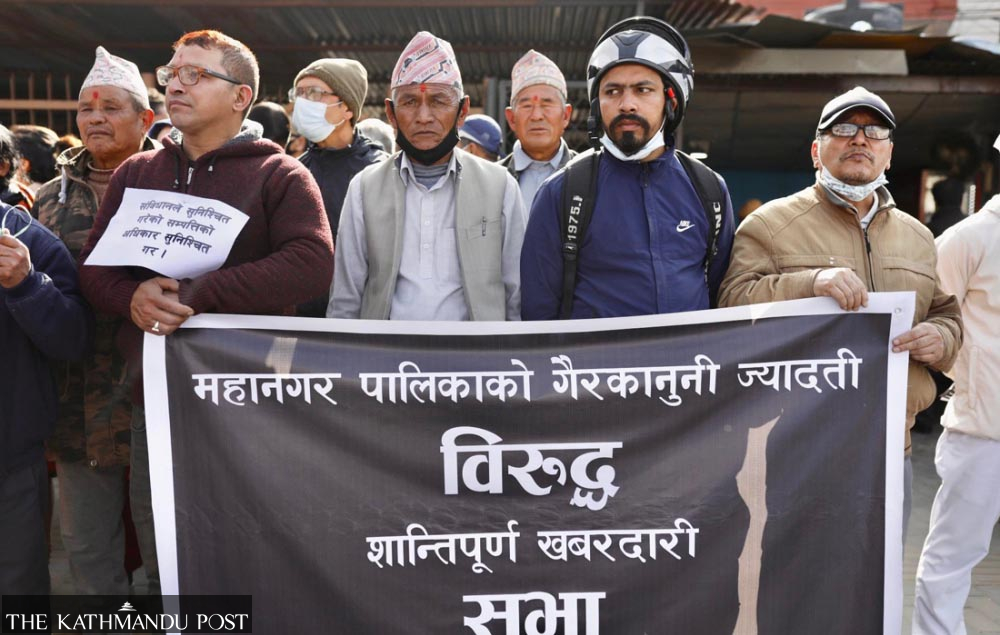 Prakash Chandra Timilsena/TKP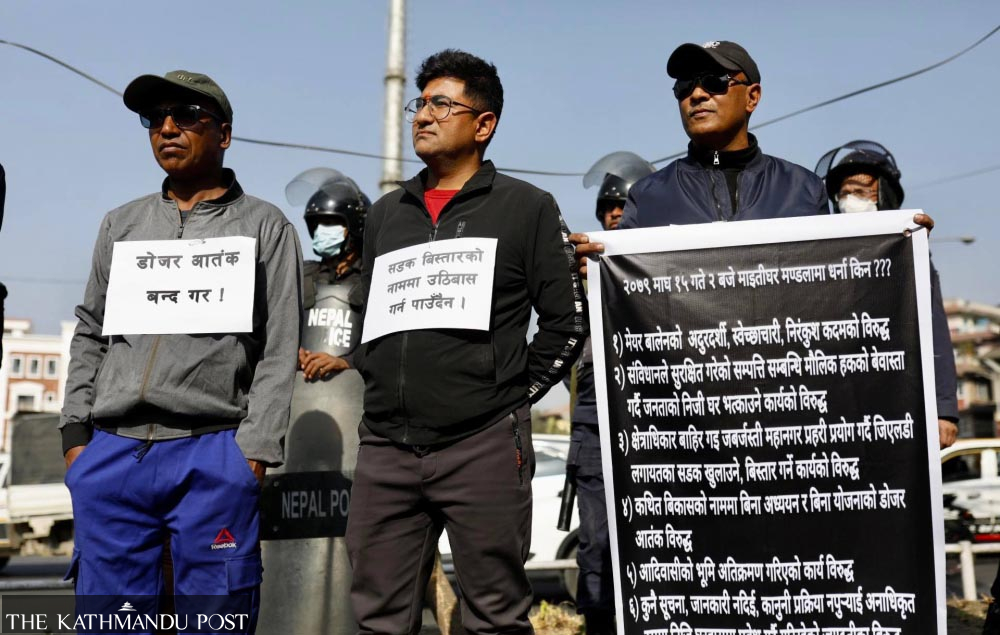 Prakash Chandra Timilsena/TKP
---