The week in 12 photos
Here are some of the best photos taken by our photographers and reporters between January 15-21.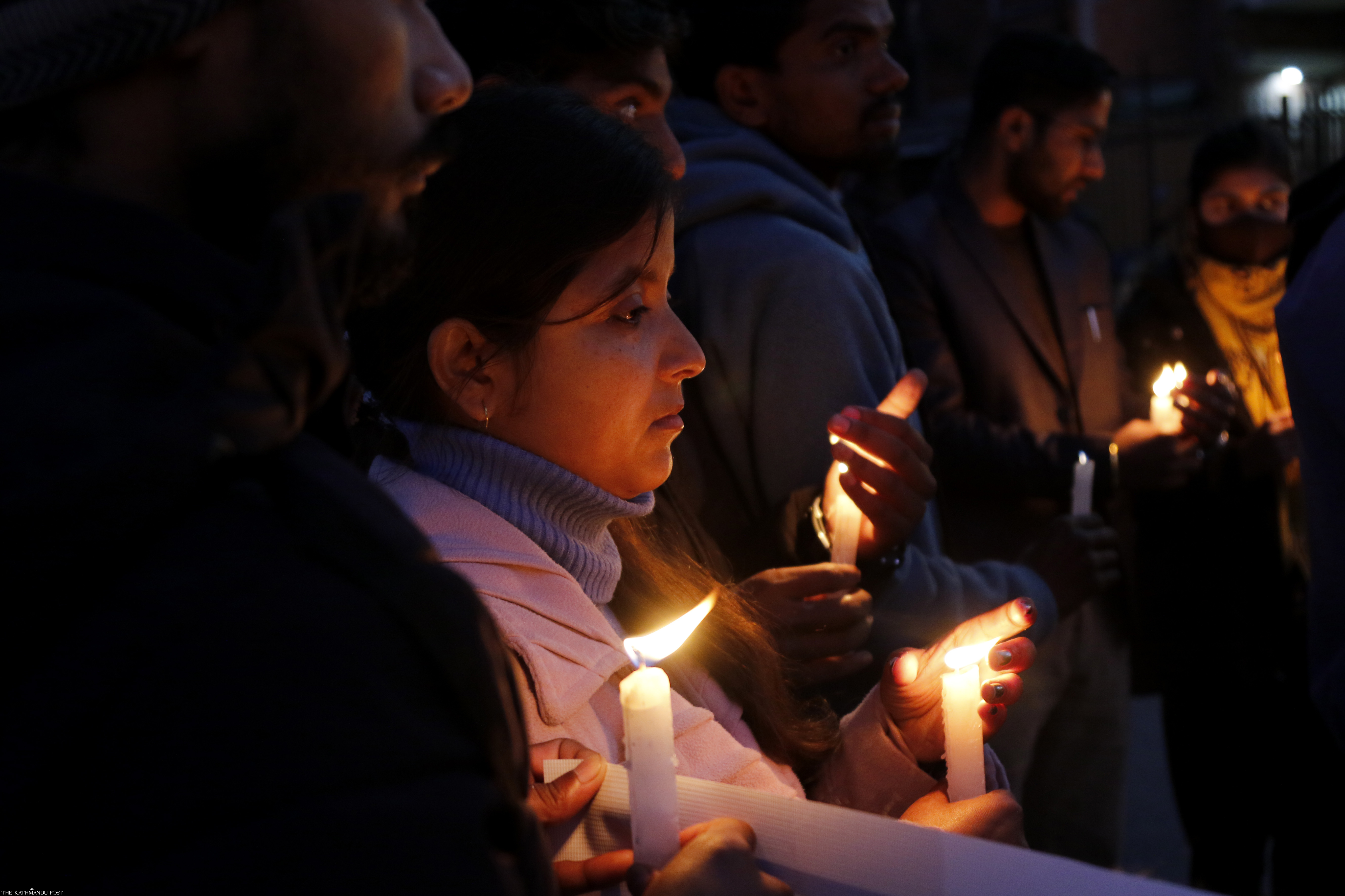 Youths associated with various social organisations hold a candlelight vigil at Maitighar Mandala in Kathmandu on Monday evening commemorating the victims of Sunday's Yeti Airlines plane crash. Keshav Thapa/TKP
Published at : January 21, 2023
Updated at : January 21, 2023 14:51
Here are the best shots from the week.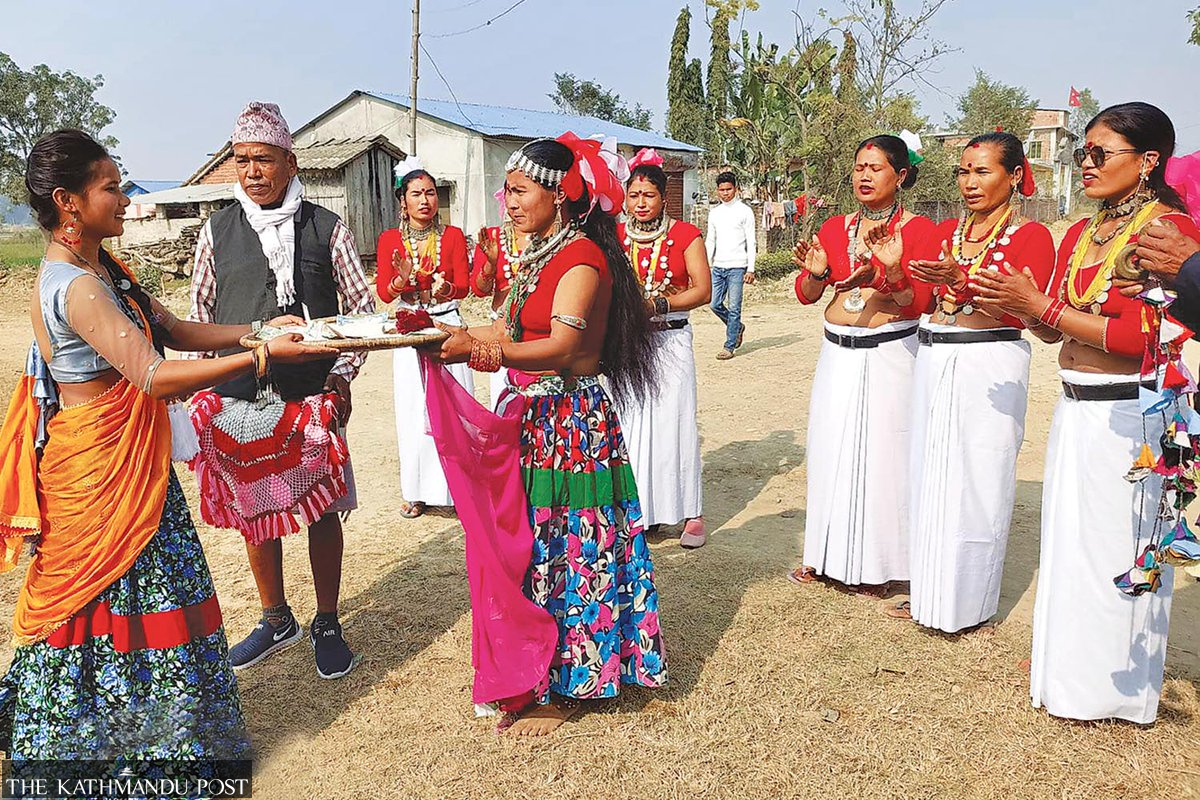 A Tharu woman gives a ritual donation to a cultural troupe at Bokatiya in Bardiya's Badhaiyatal on the eve of Maghi, on Saturday. Kamal Panthi/TKP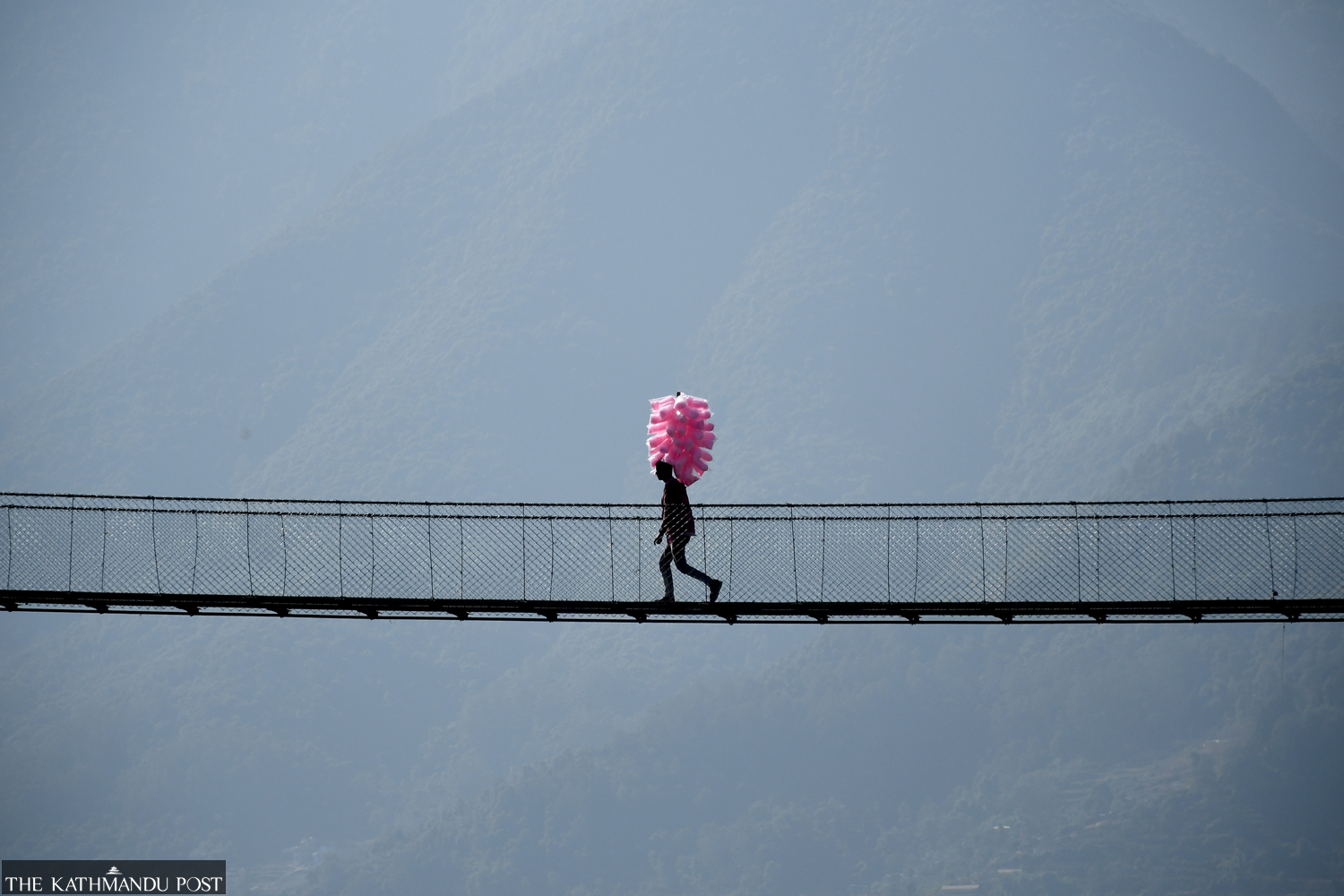 A cotton candy vendor crosses a suspension bridge at Kirtipur in the Capital on Saturday. Anish Regmi/TKP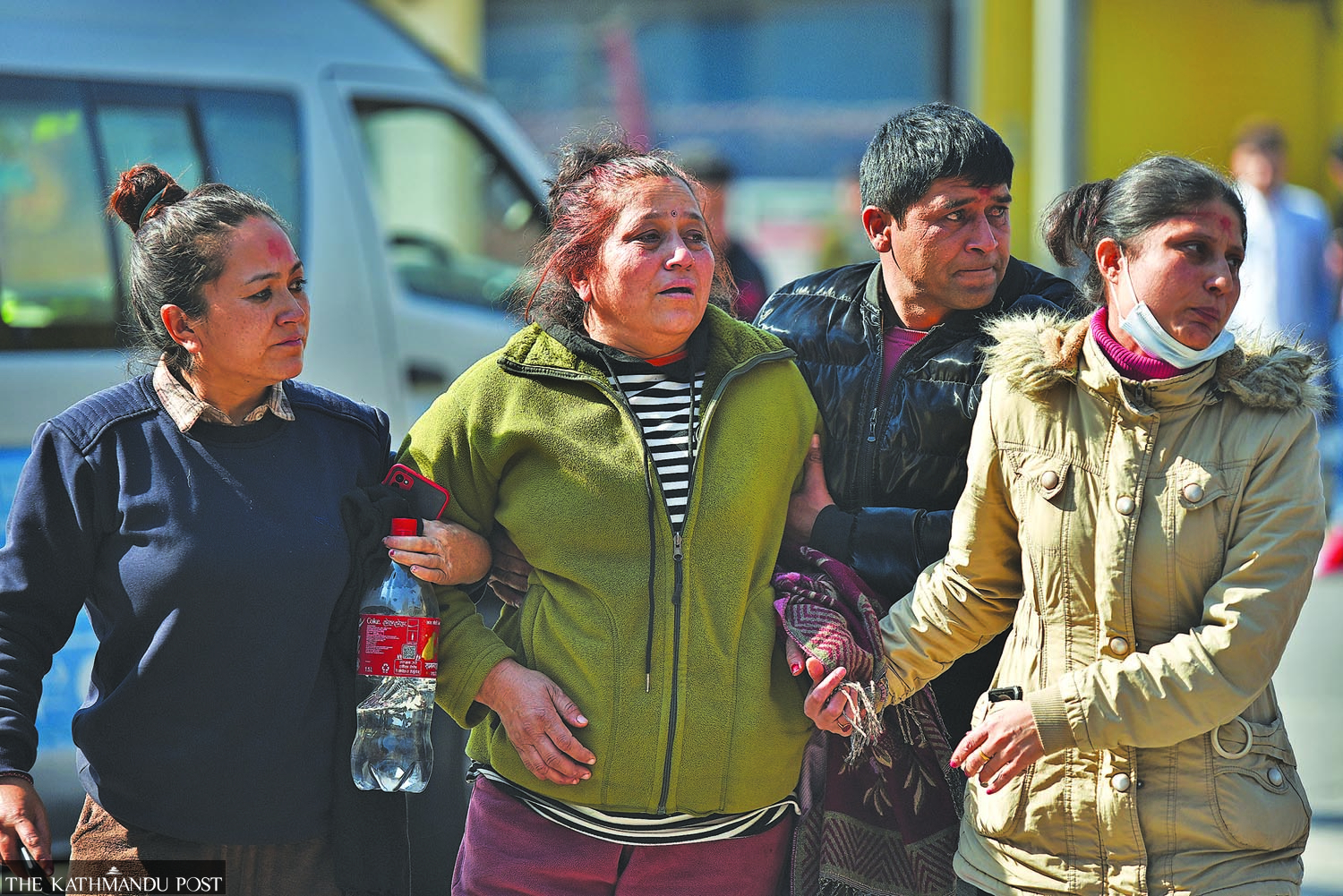 Grieving relatives of victims of Sunday's Yeti Air crash in Pokhara arrive at Tribhuvan International Airport in Kathmandu on Sunday afternoon. Angad Dhakal/TKP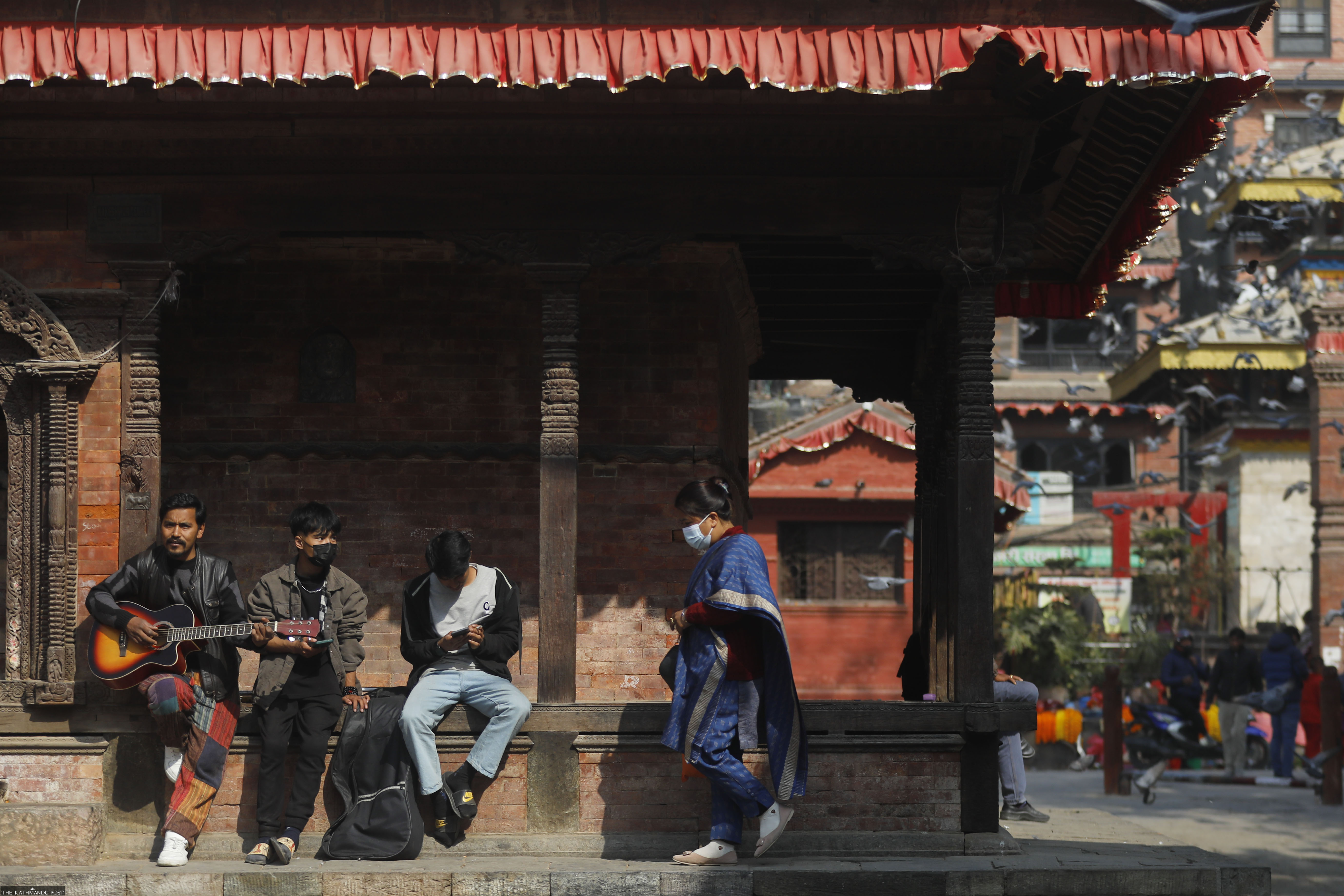 Young boys while away their time playing the guitar at Kathmandu Durbar Square premises on Monday. Elite Joshi/TKP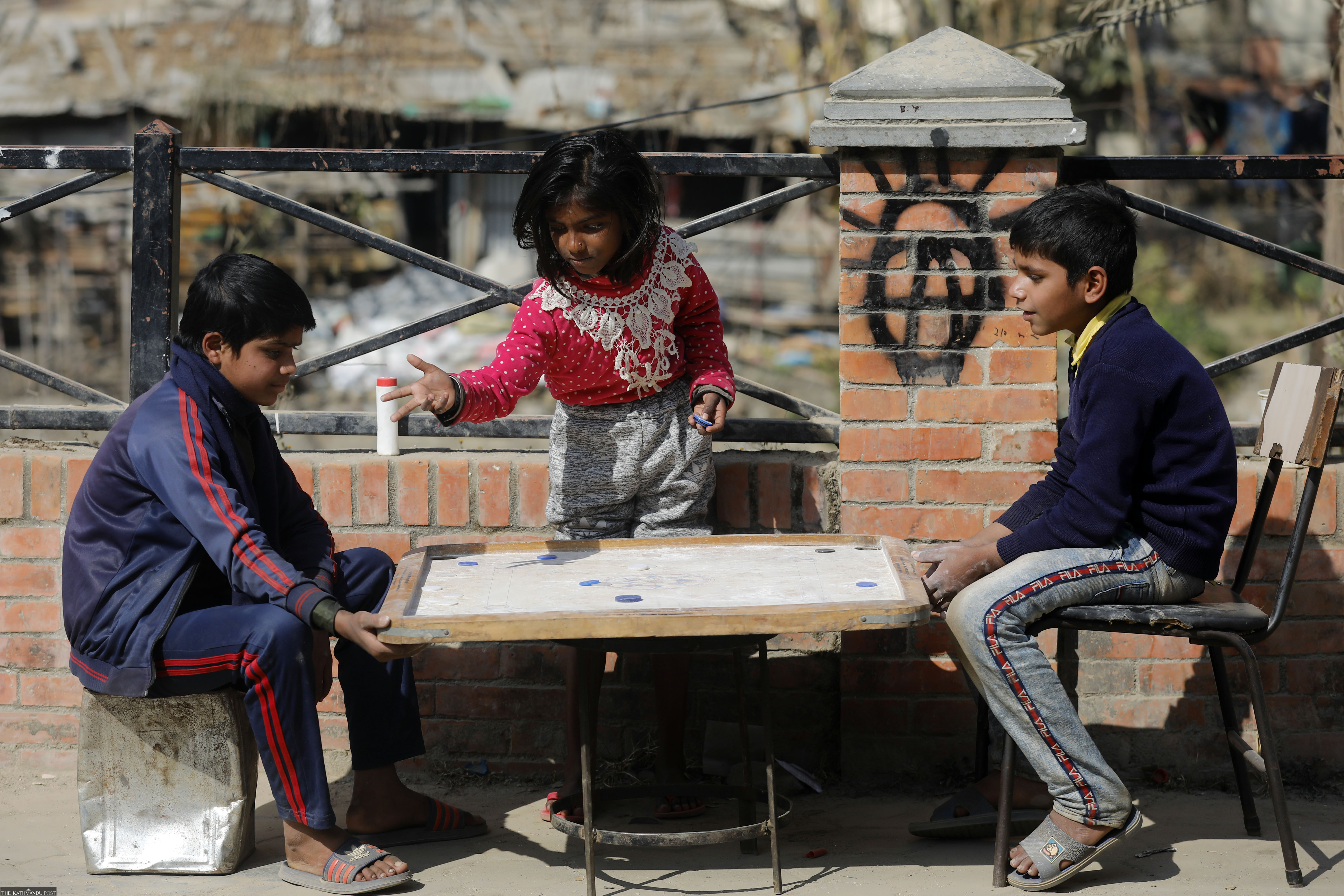 Children play carrom on the roadside at Sinamangal in Kathmandu on Wednesday. Elite Joshi/TKP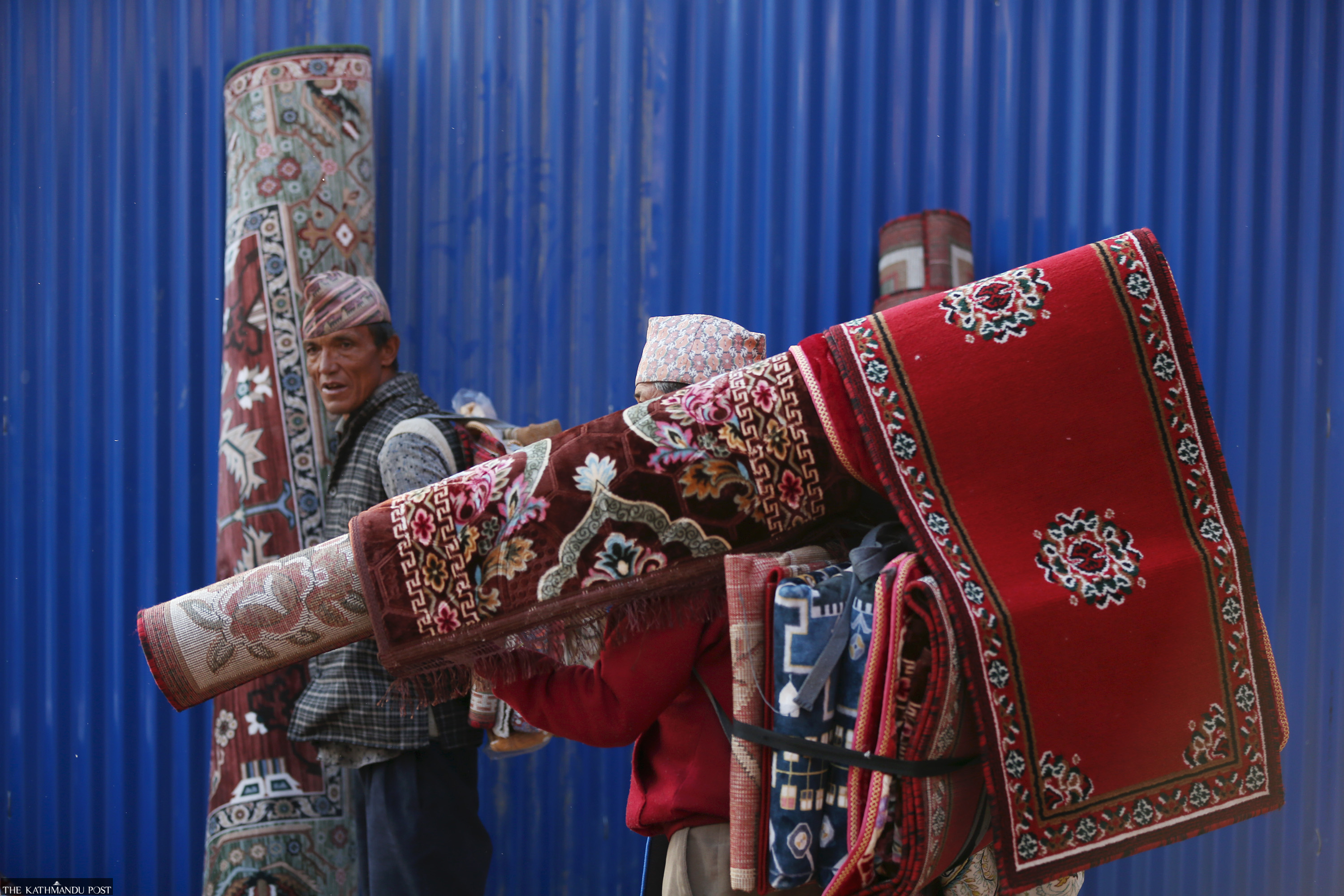 Vendors carrying carpets look for customers on the premises of the Bauddhanath Stupa in Kathmandu on Tuesday. Sanjog Manandhar/TKP
Workers dig up a channel at Teku in Kathmandu on Thursday as part of the Nepal Electricity Authority's project to take power cables underground. Keshav Thapa/TKP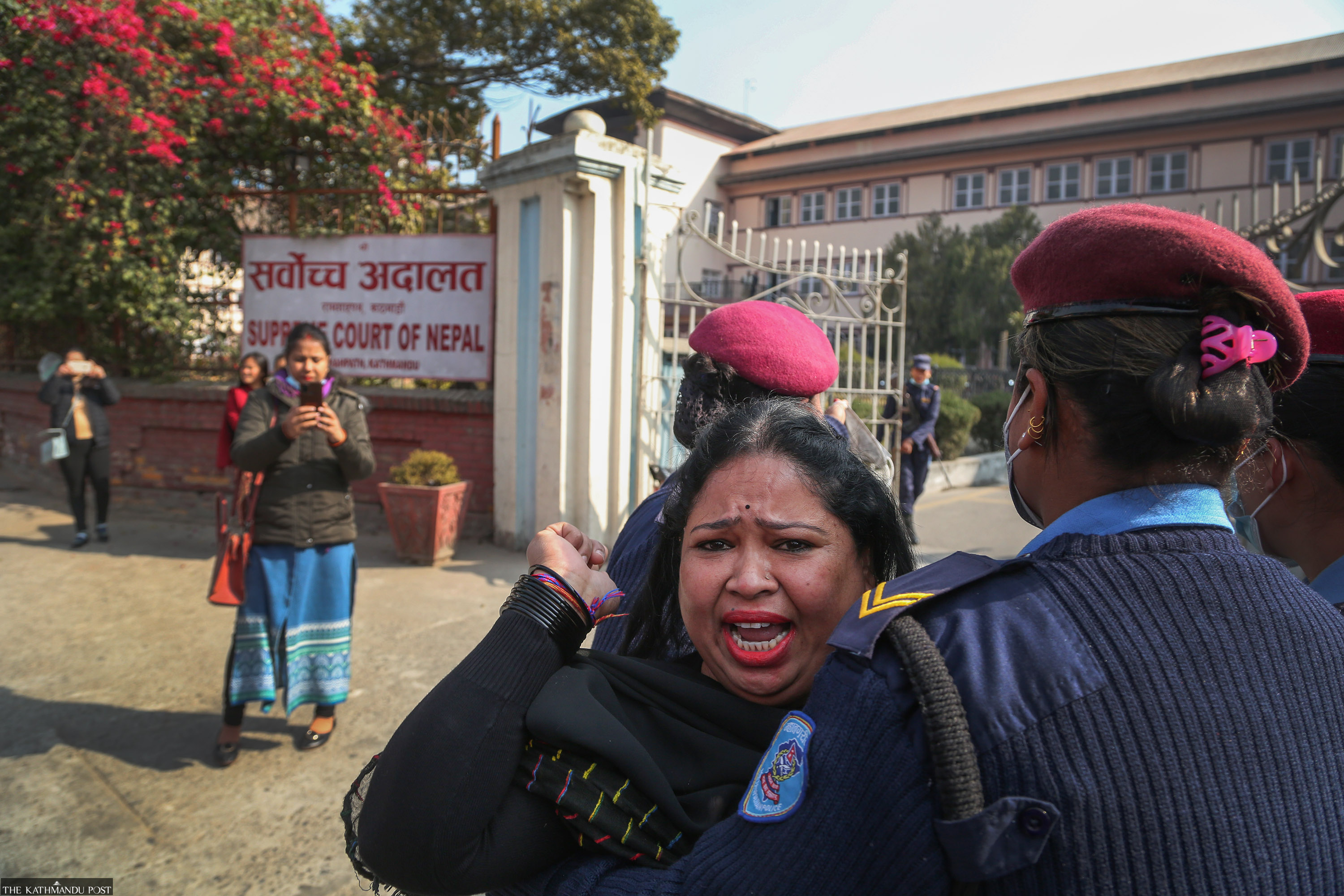 Aarati Giri Rawal, the wife of Kapilvastu District judge Bhuwan Giri, demonstrates at the Supreme Court on Tuesday demanding proceedings in the case she has filed against her husband. She has charged Giri with committing sexual violence against her. Prakash Chandra Timilsena/TKP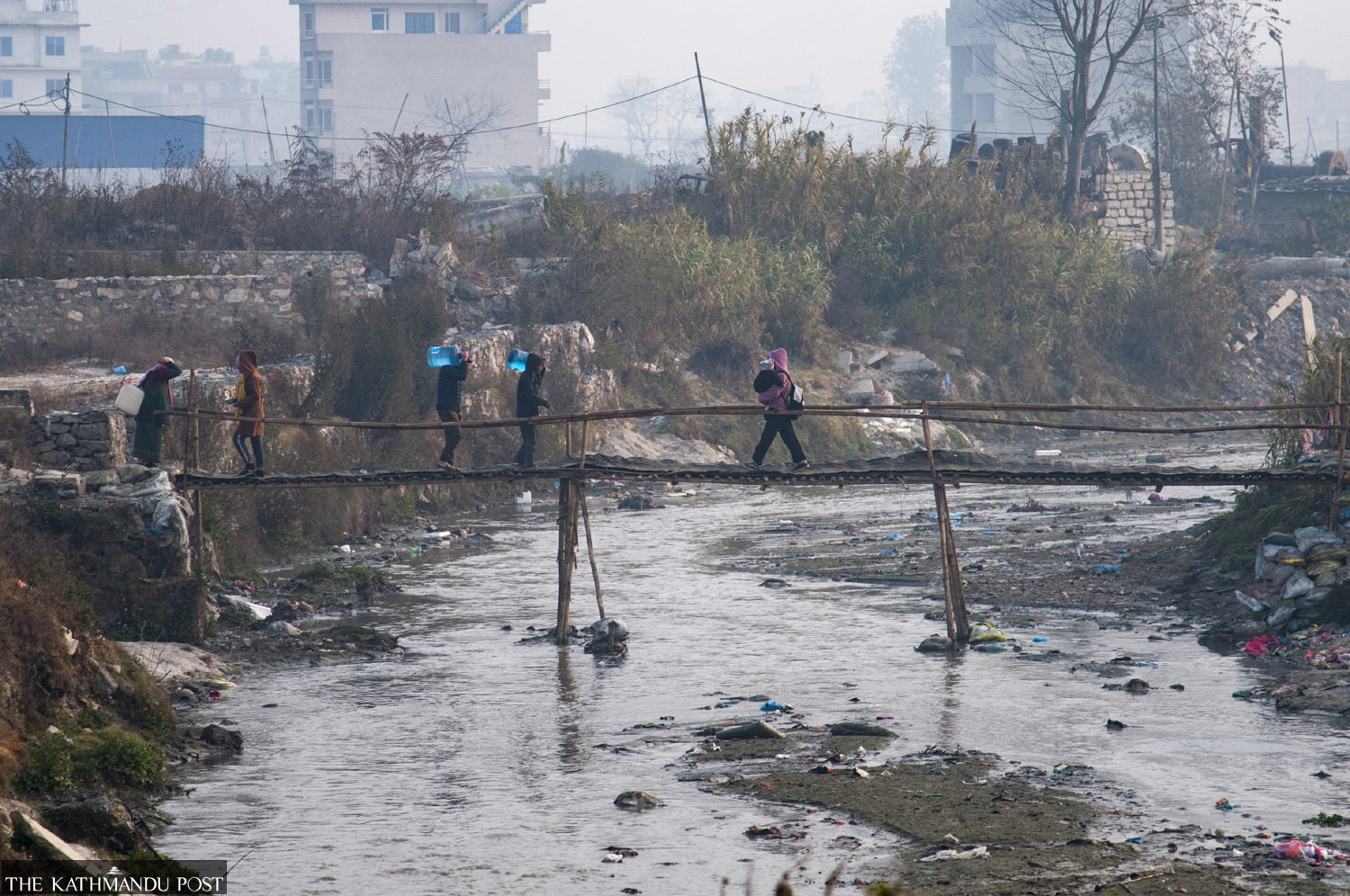 Local people walk through a makeshift bamboo bridge over the Manohara river on the Kathmandu-Bhaktapur border in Pepsicola, Kathmandu on Thursday. Deepak KC/TKP
A labourer piles bricks into a wicker basket at a construction site at Koteshwar in Kathmandu, Tuesday. Elite Joshi/TKP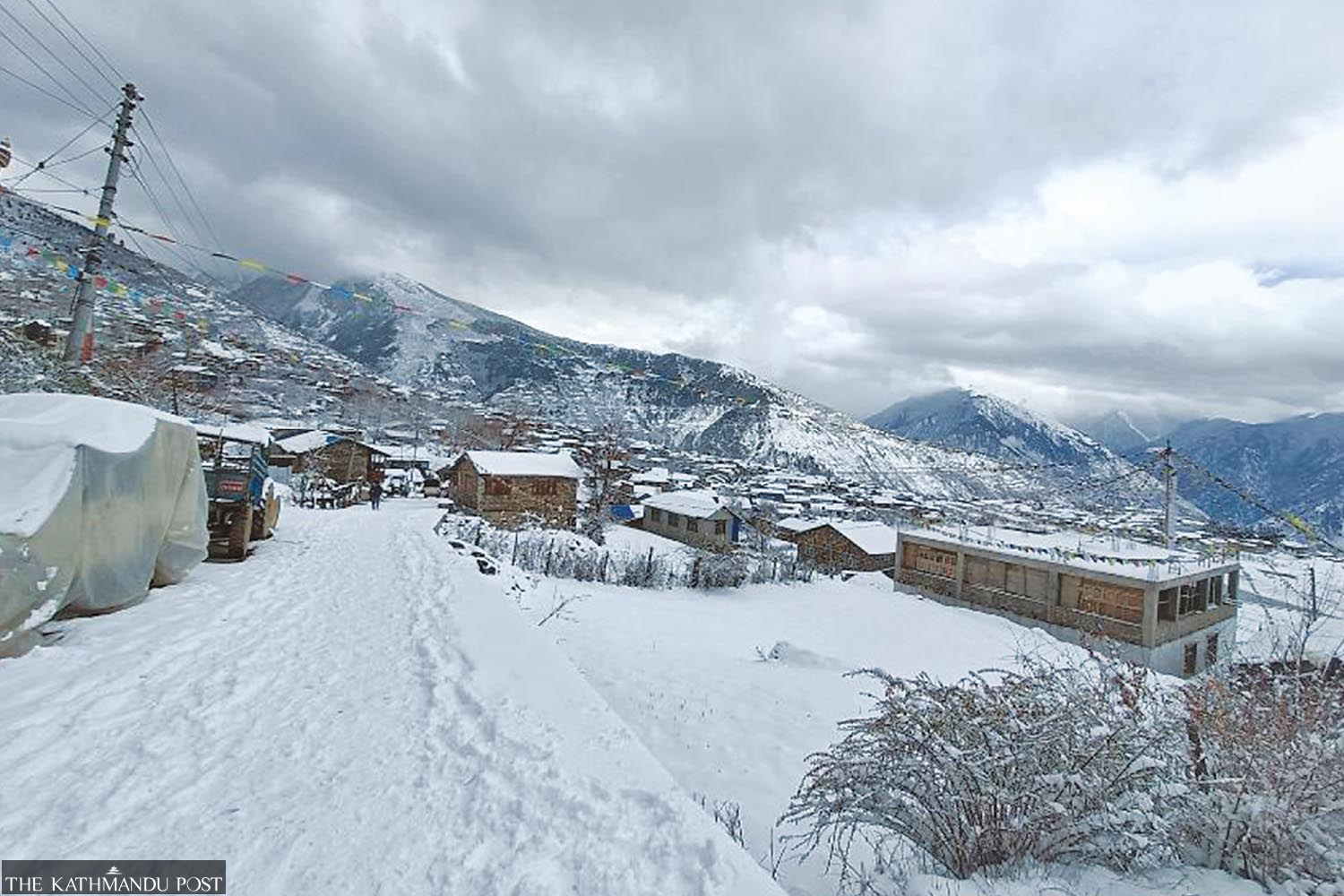 District headquarters Simkot blanketed in snow as Humla receives the season's first precipitation on Friday. Janak Bahadur Shahi/TKP
---