Service seekers wait long hours in the cold outside Department of Passport
Long queues start forming outside the department even before the break of dawn. Mismanagement adds to the frustration of long hours of wait, say service seekers.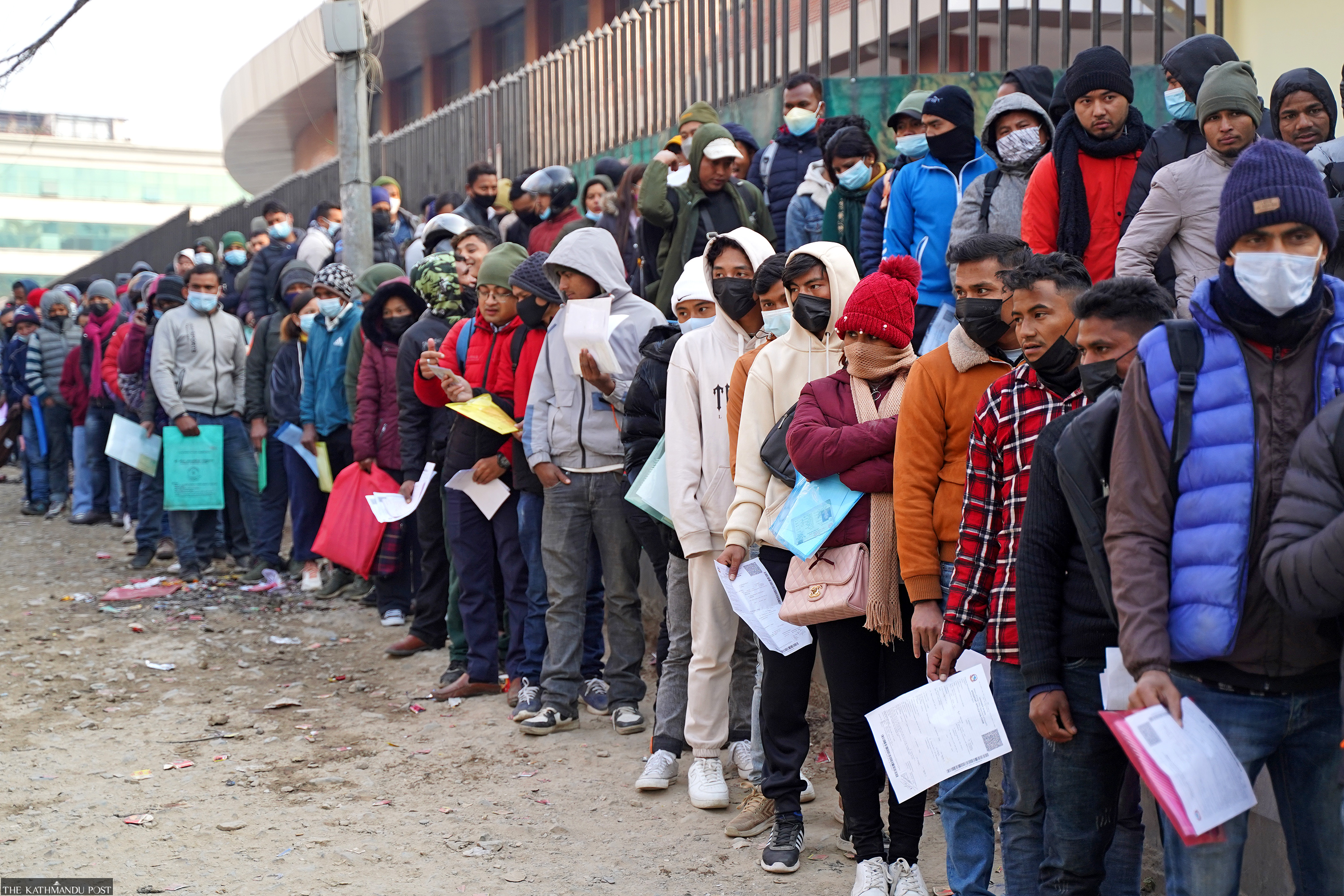 Angad Dhakal/TKP
Published at : December 29, 2022
Updated at : December 29, 2022 18:43
The Department of Passport in Tripureshwar sees a long queue of people before the break of dawn every day. The queue is divided into three sections of service seekers—those applying for passport; those arriving for their biometric appointment and others gathered for passport collection.
On Thursday morning, some service seekers arrived as early as 2 am. Some were gulping down hot cups of tea while others were gathered around a fire to keep warm.
Among the early arrivals, was Pemba Sherpa, a Nuwakot resident.
"We don't have other options. If we don't arrive this early, our turn may never come," said 50-year-old Sherpa. "The government turns a blind eye to the citizens' sufferings."
Pyuthan local Arjun Kunwar complains about having to suffer due to mismanagement at government offices. "We came here so we can get our work done early, but the lack of systematic management at the office forces us to wait for long hours in the cold," Kunwar said.
The service seekers also complain about the payment process not being easy.
Here are some photos from the ground by Post photographer Angad Dhakal.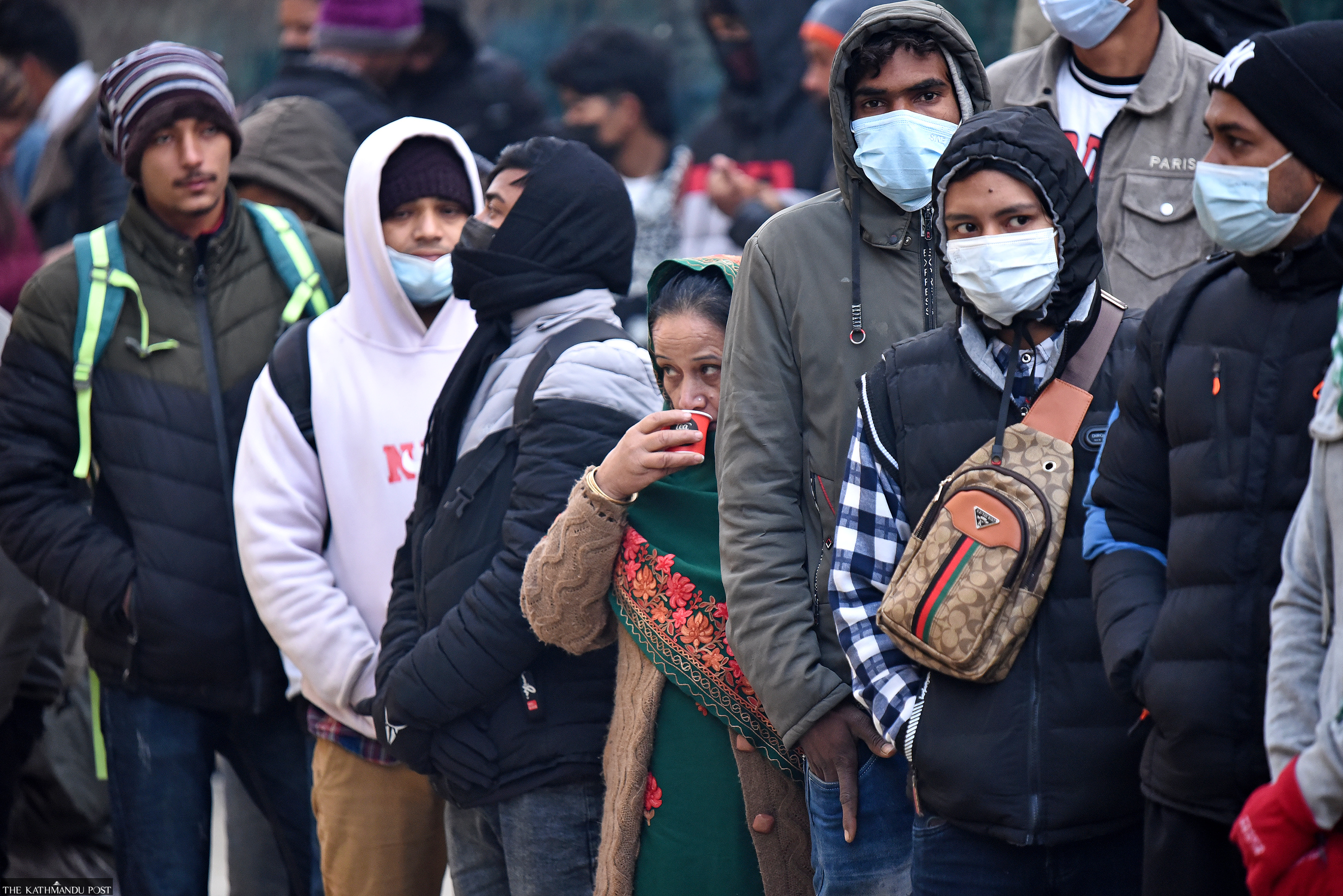 Angad Dhakal/TKP
Angad Dhakal/TKP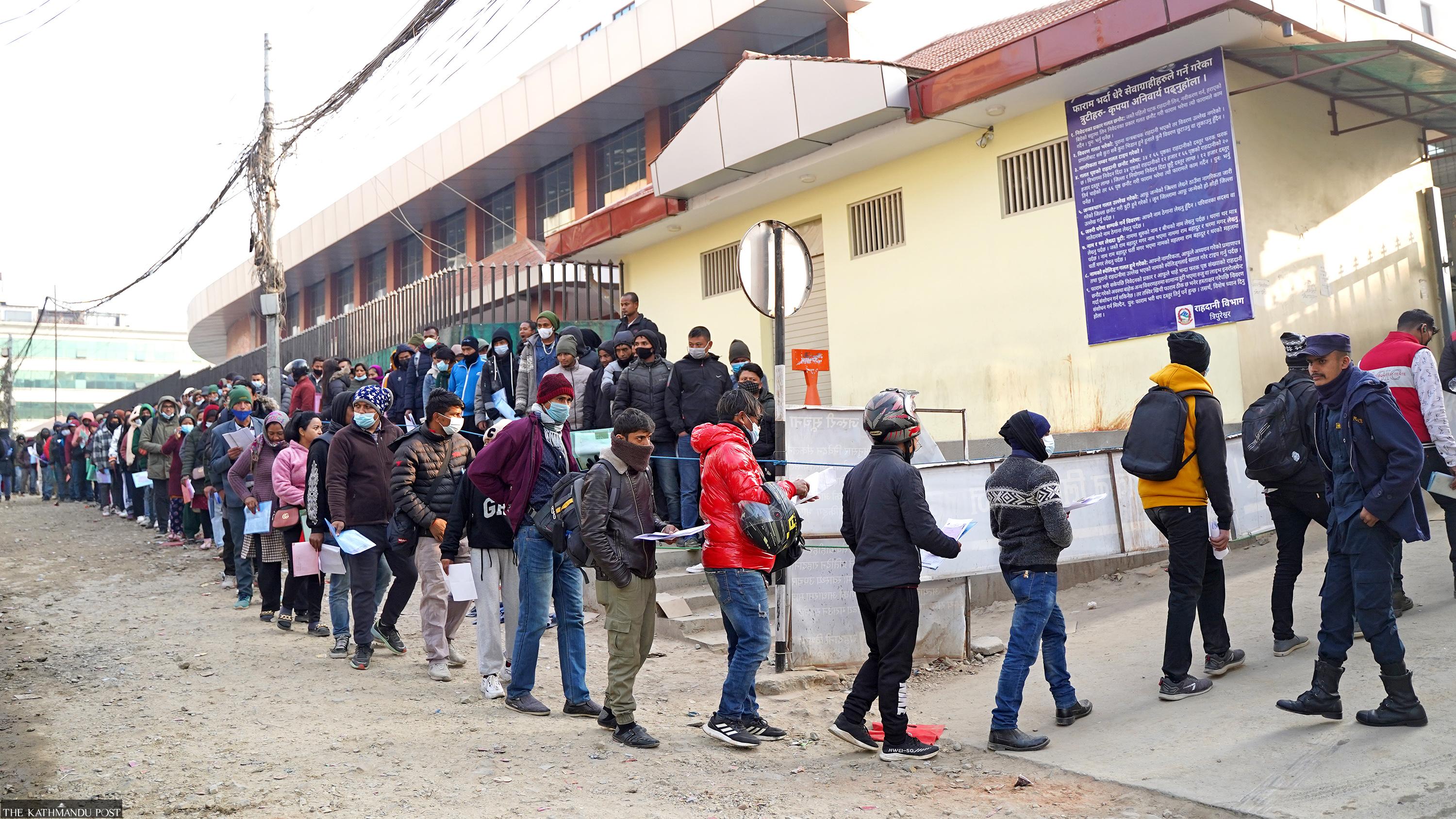 Angad Dhakal/TKP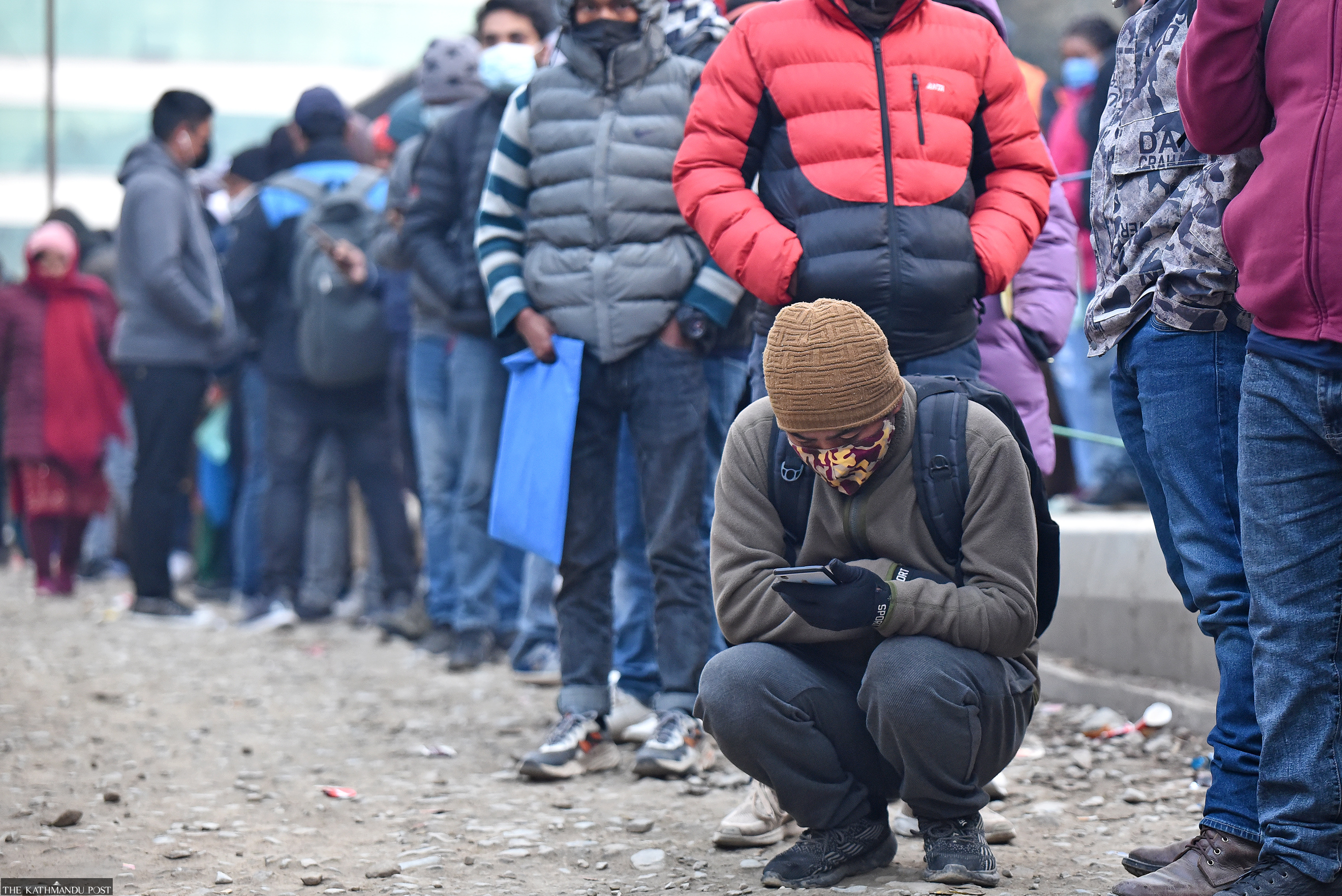 Angad Dhakal/TKP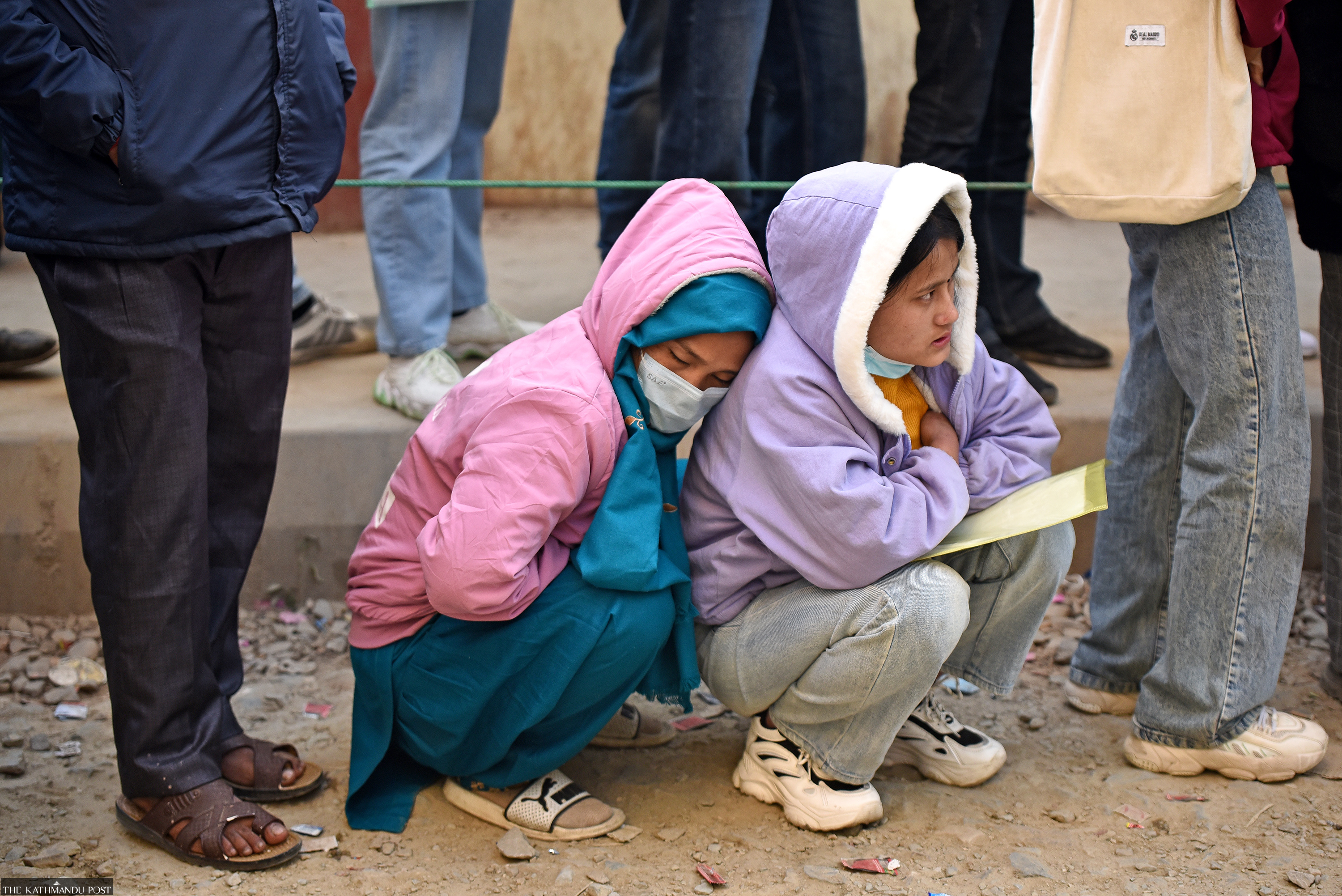 Angad Dhakal/TKP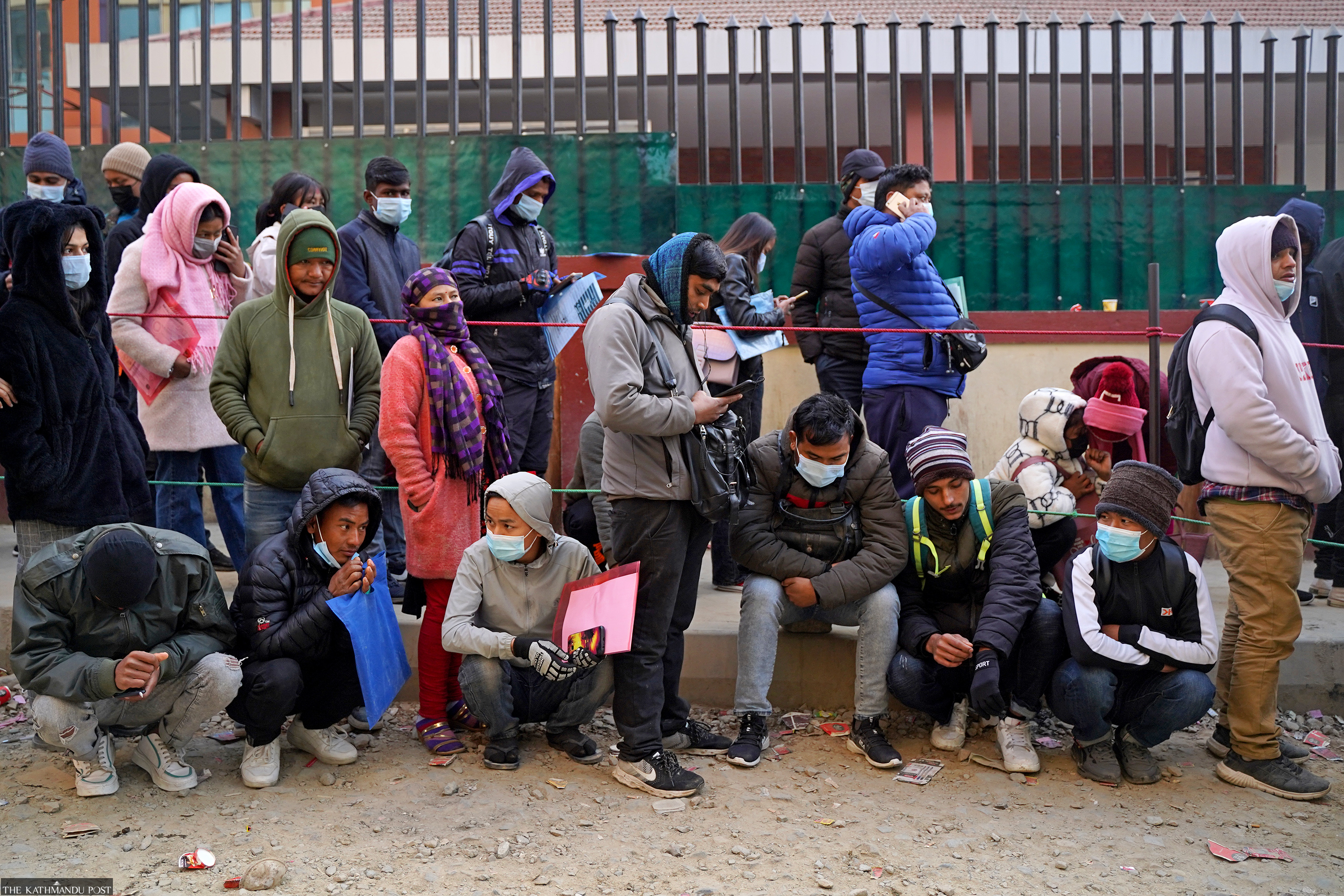 Angad Dhakal/TKP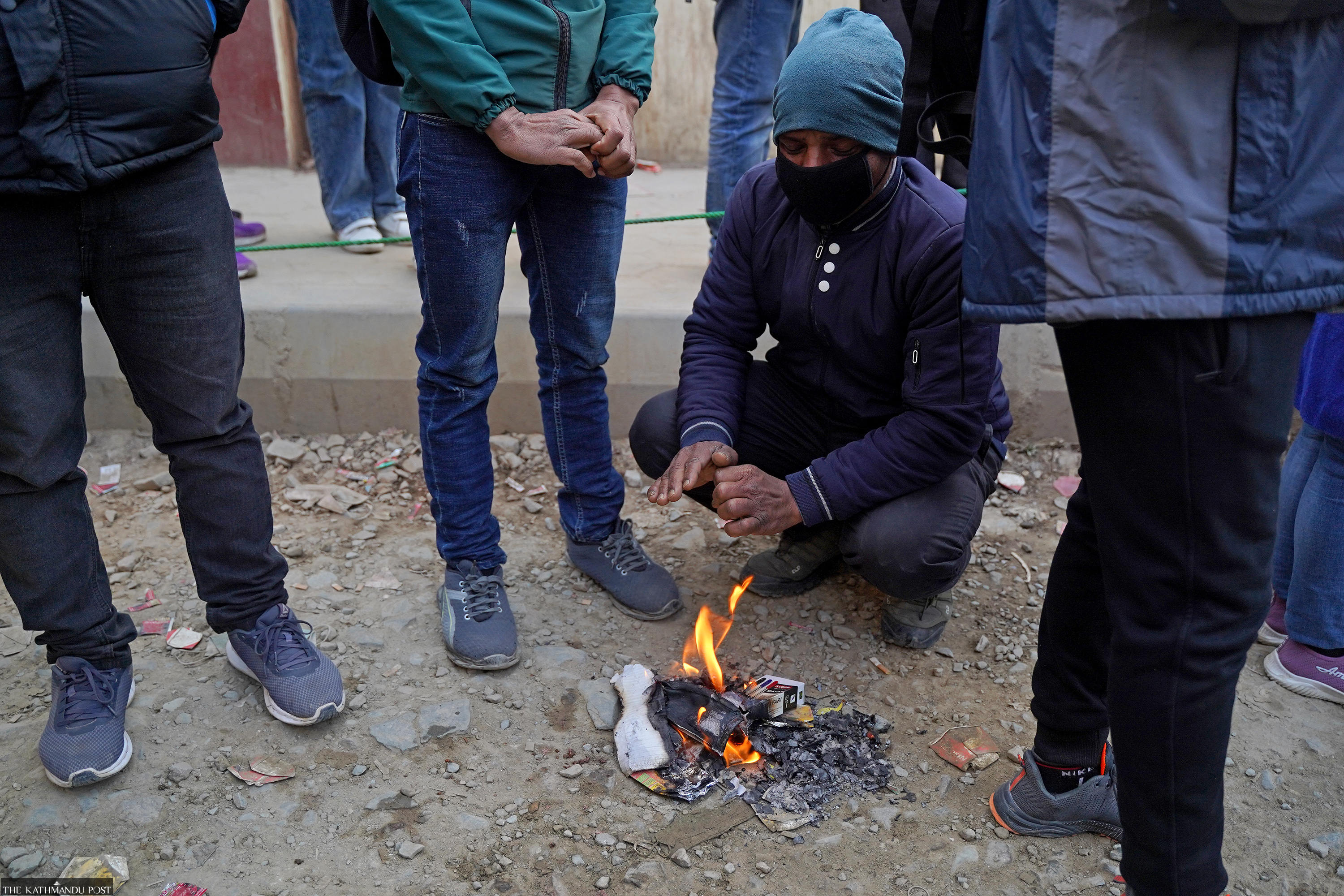 Angad Dhakal/TKP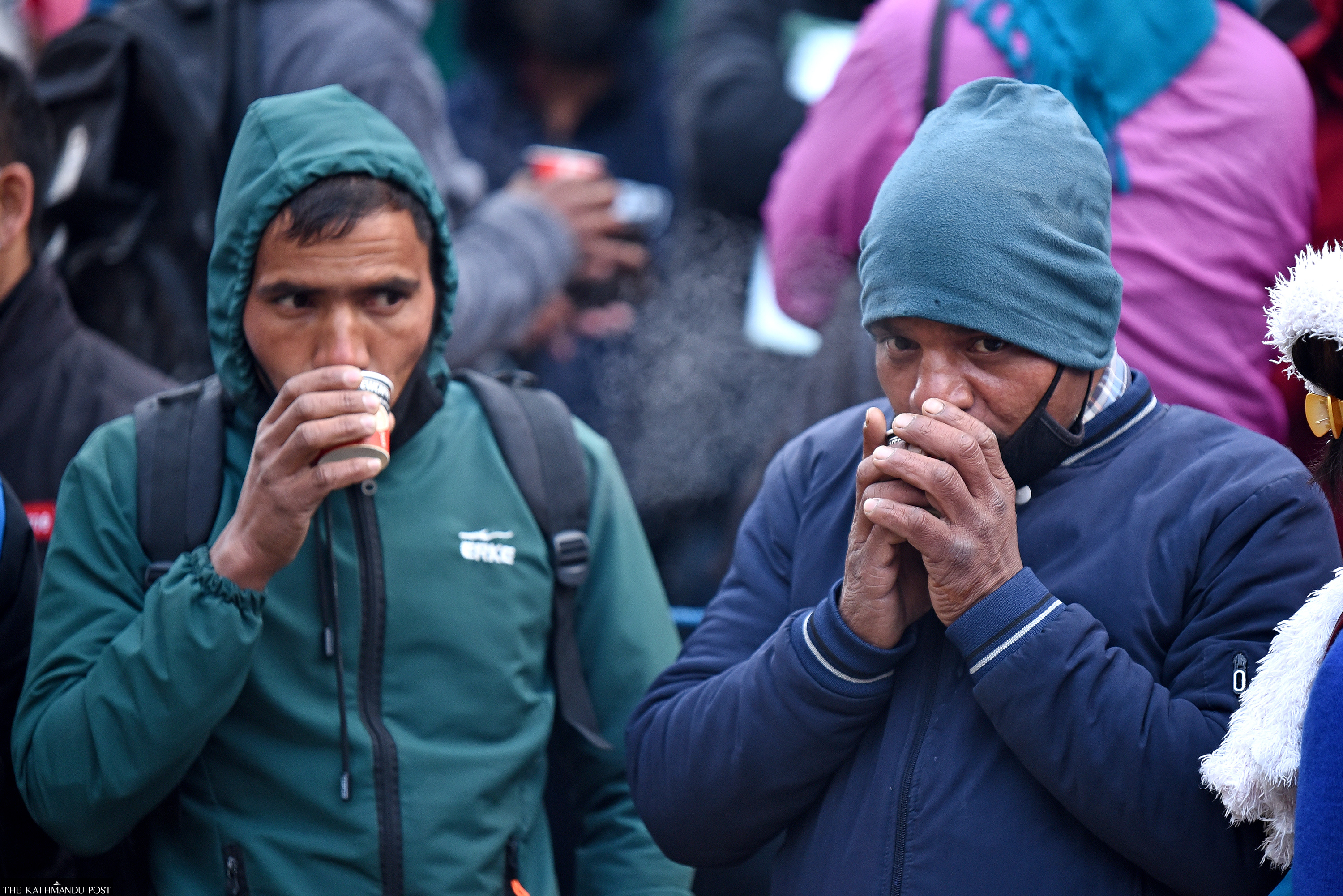 Angad Dhakal/TKP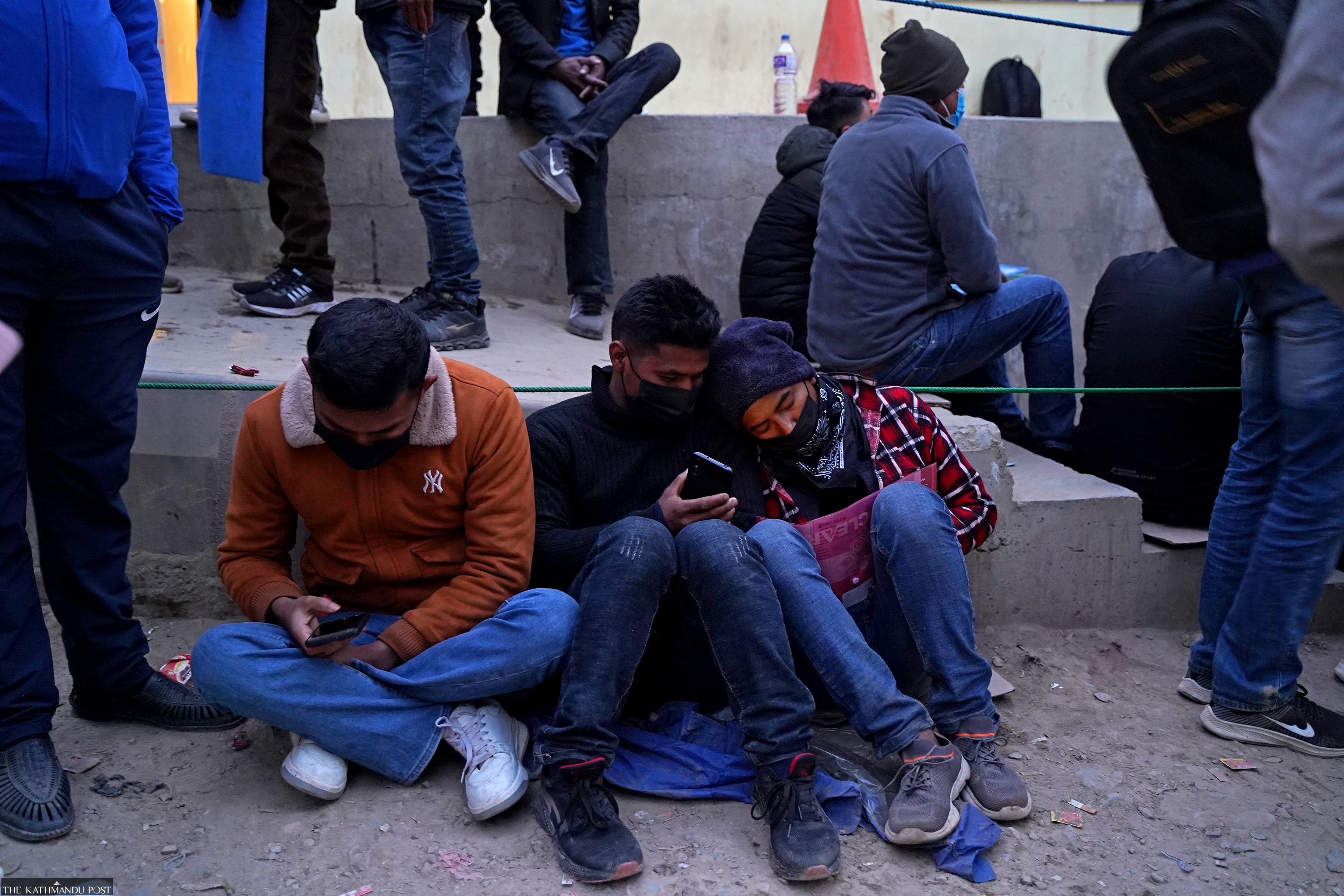 Angad Dhakal/TKP
Angad Dhakal/TKP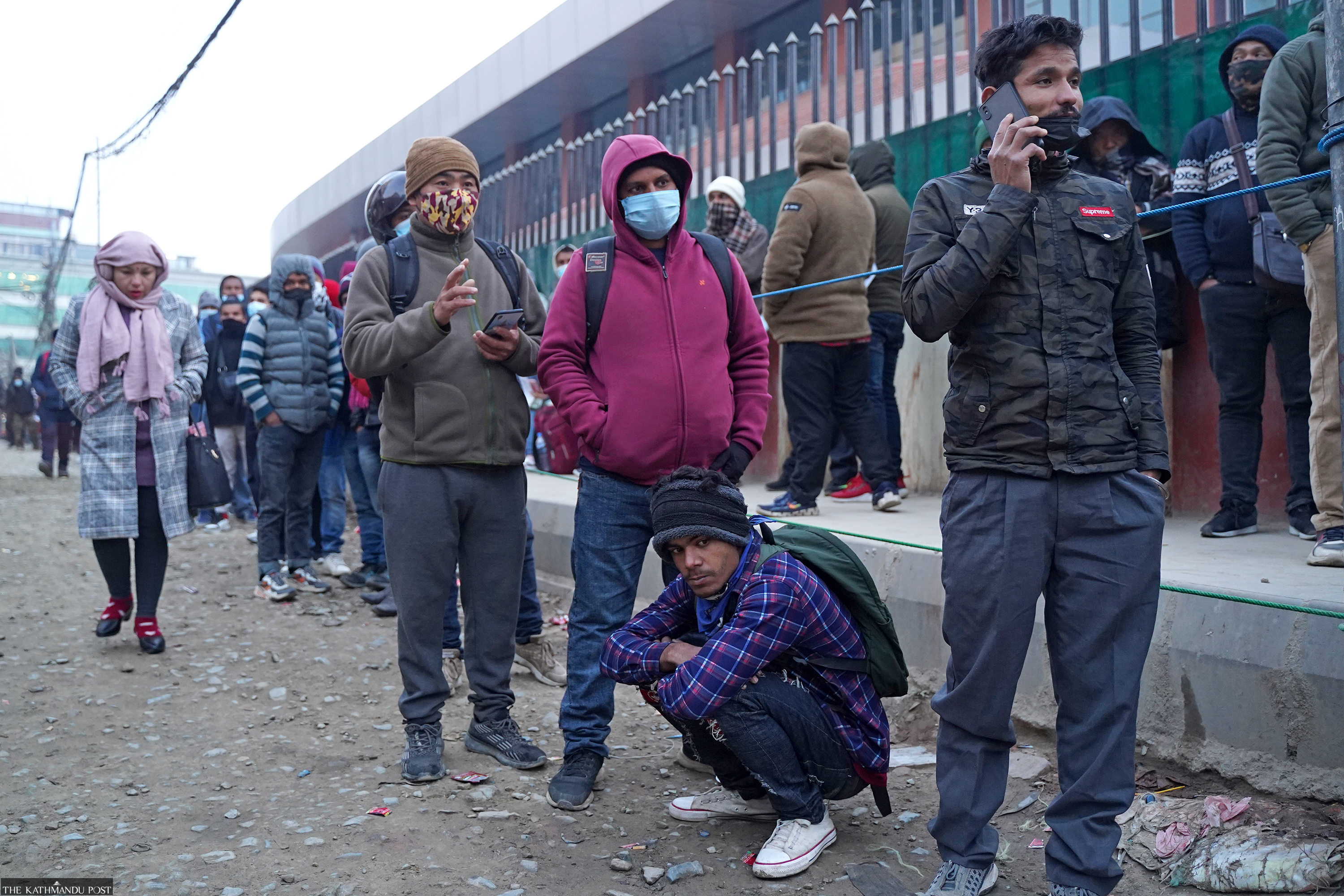 Angad Dhakal/TKP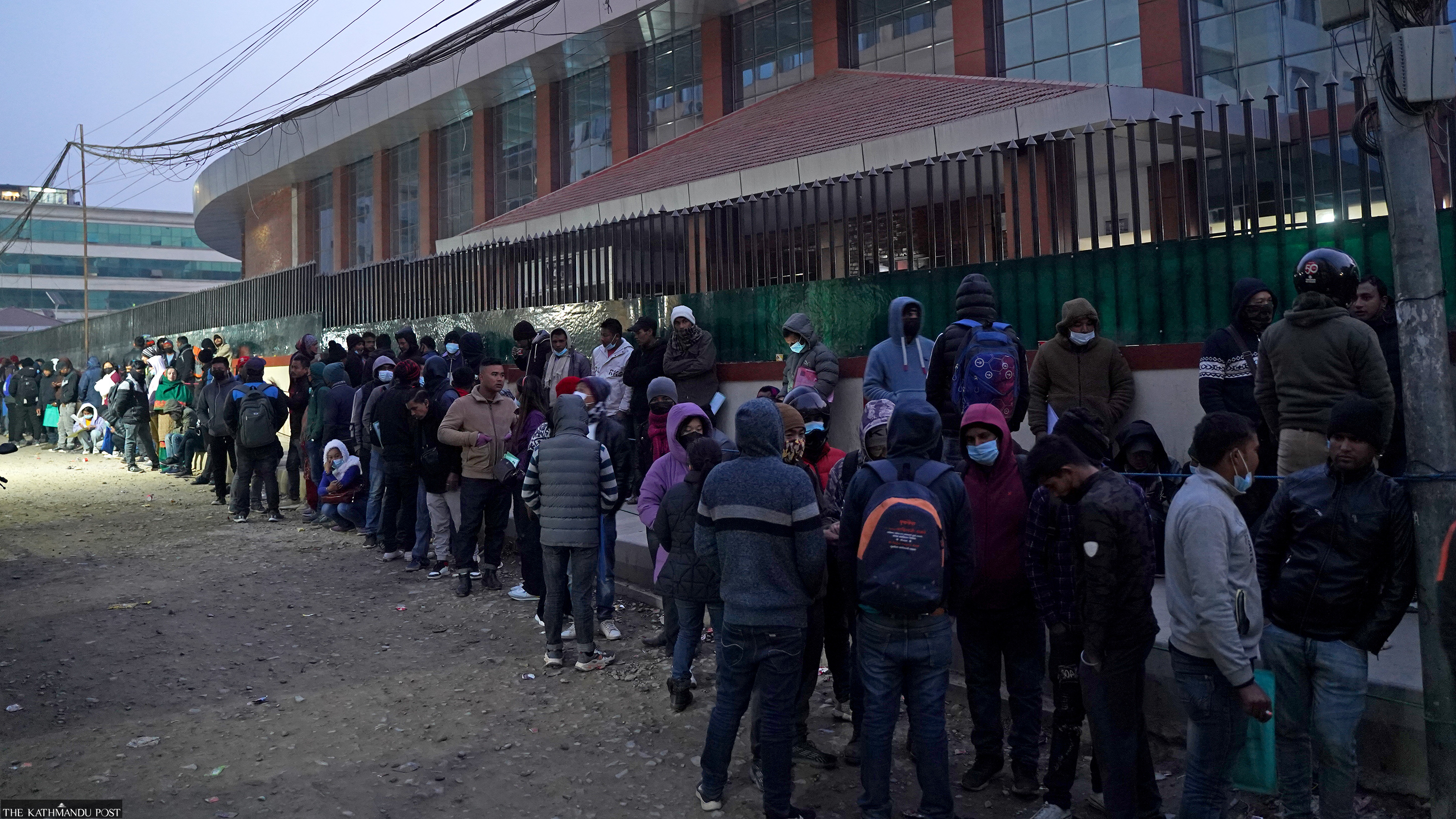 Angad Dhakal/TKP
---