Coalition partners' student wings protest against MCC
Sister wings of Maoist Centre and CPN (Unified Socialist) took to the streets to protest the American grant programme.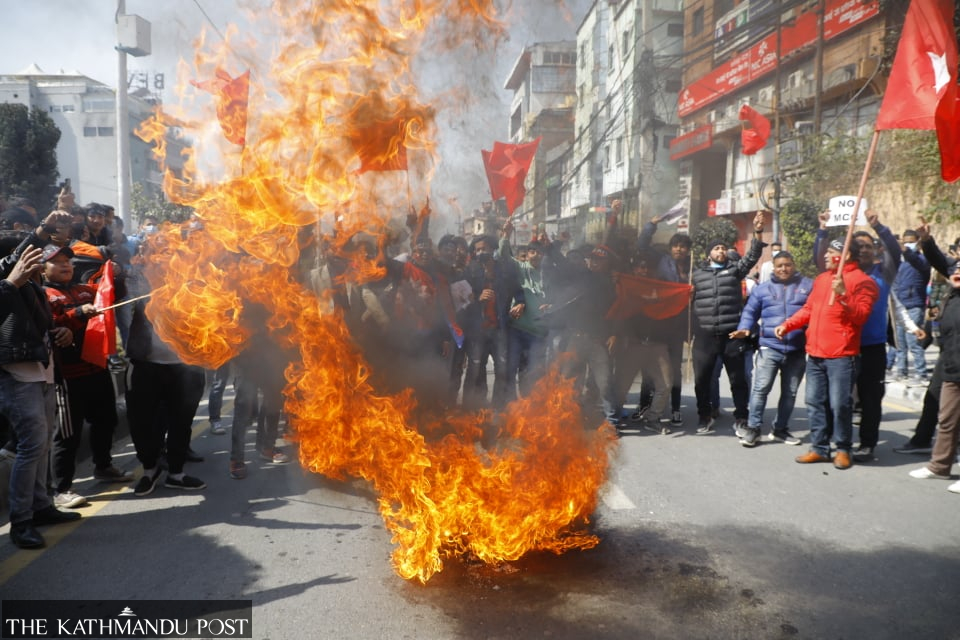 Hemanta Shrestha/TKP
Published at : February 18, 2022
Updated at : February 18, 2022 14:24
Tension ran high in New Baneshwor in front of the Parliament building on Friday as demonstrators protesting an American grant burned tires and clashed with police.

Student wings of the Communist Party of Nepal (Maoist Centre) and CPN (Unified Socialist)—the two coalition partners in the Deuba government—protested against the Millennium Challenge Corporation-Nepal Compact as Parliament convened its meeting.
Protesters and police clashed as the demonstrators tried to breach the police barricade to enter the prohibited zone.
Police fired tear gas shells to disperse the protesters.
In recent months, the $500 million US grant has become a divisive issue, with many questioning the American intent for providing it to Nepal and the need for the parliamentary ratification of the programme.
Here are some photos of the protest captured by Post's photographers Hemanta Shrestha and Angad Dhakal.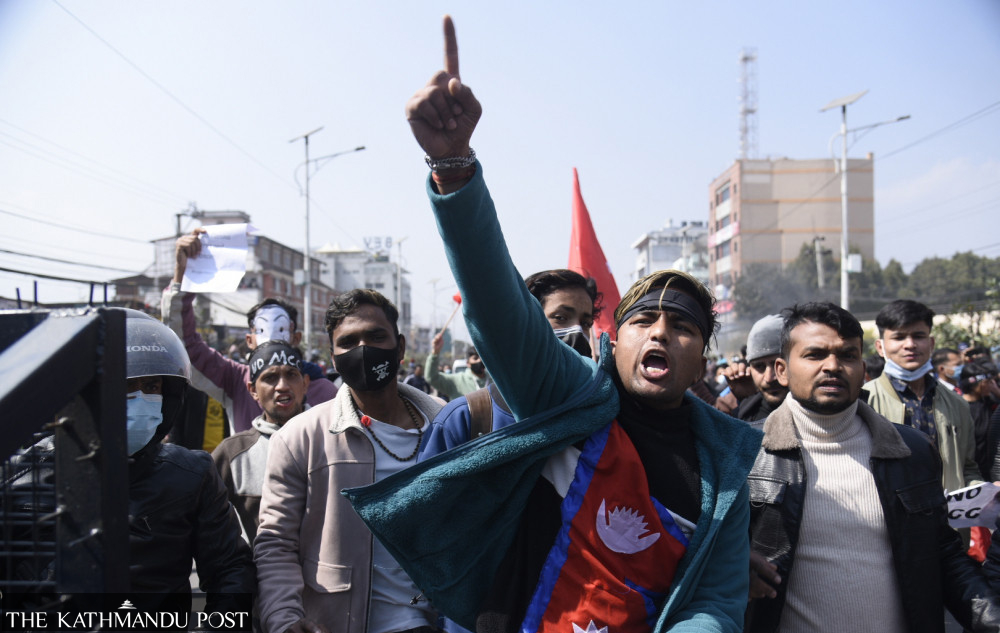 Angad Dhakal/TKP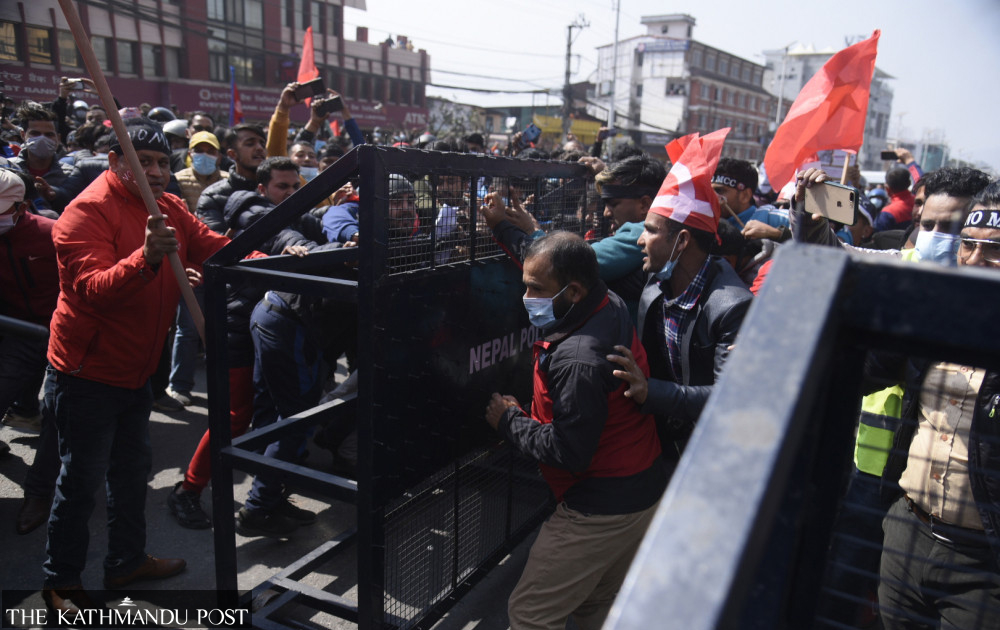 Angad Dhakal/TKP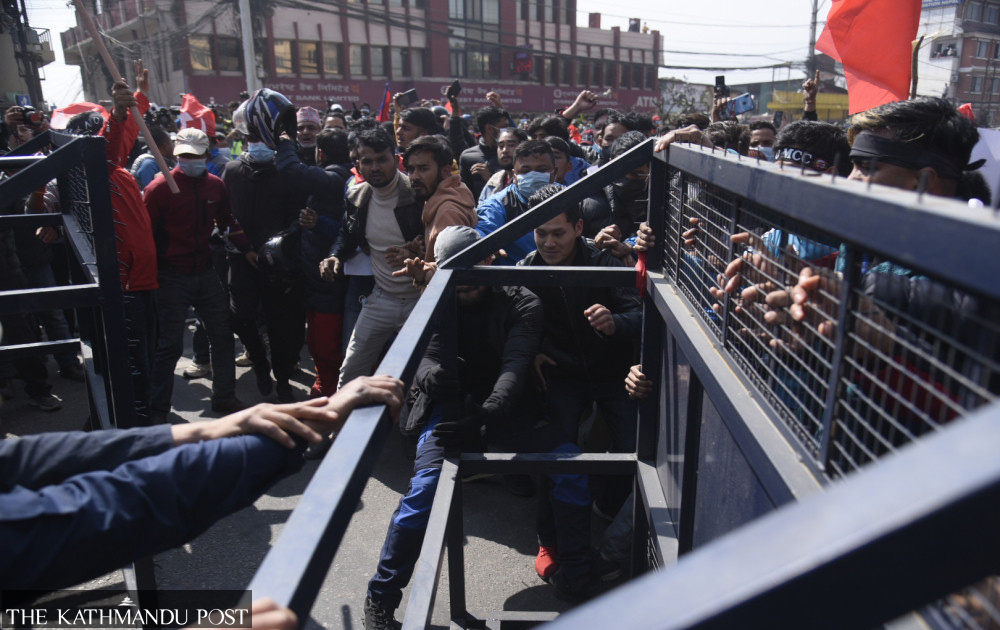 Angad Dhakal/TKP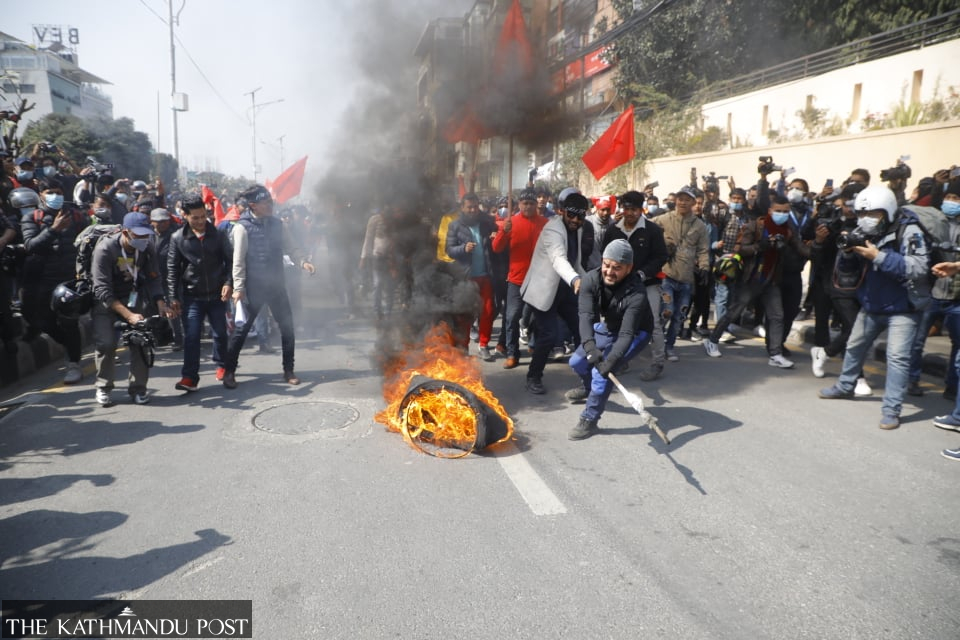 Hemanta Shrestha/TKP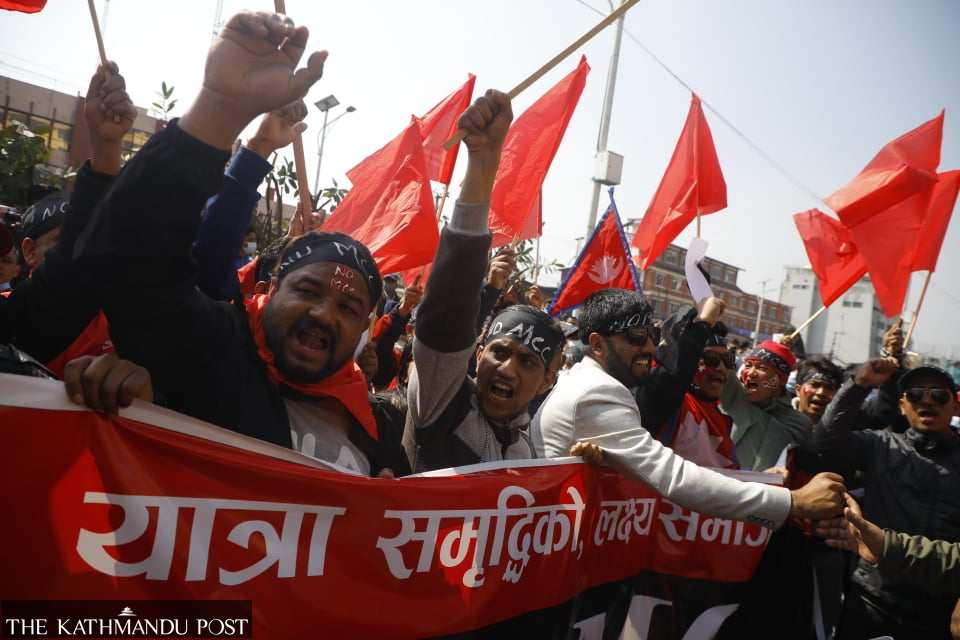 Hemanta Shrestha/TKP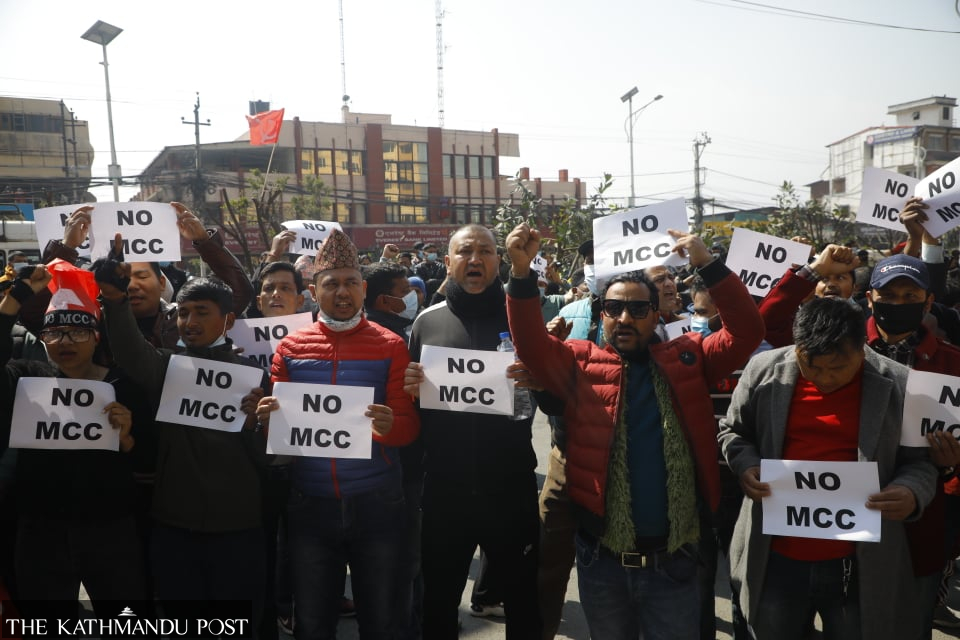 Hemanta Shrestha/TKP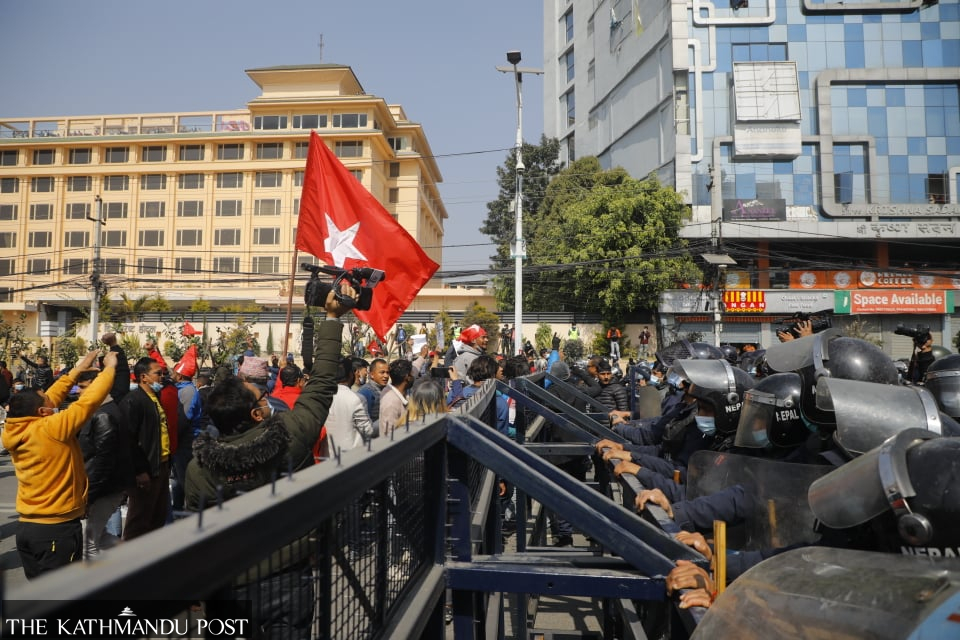 Hemanta Shrestha/TKP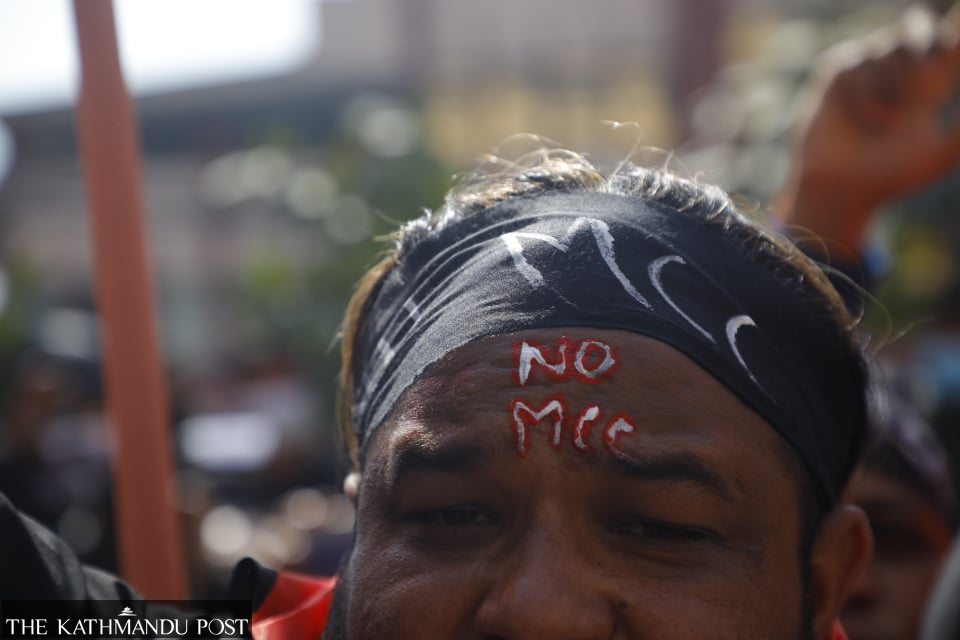 Hemanta Shrestha/TKP
Angad Dhakal/TKP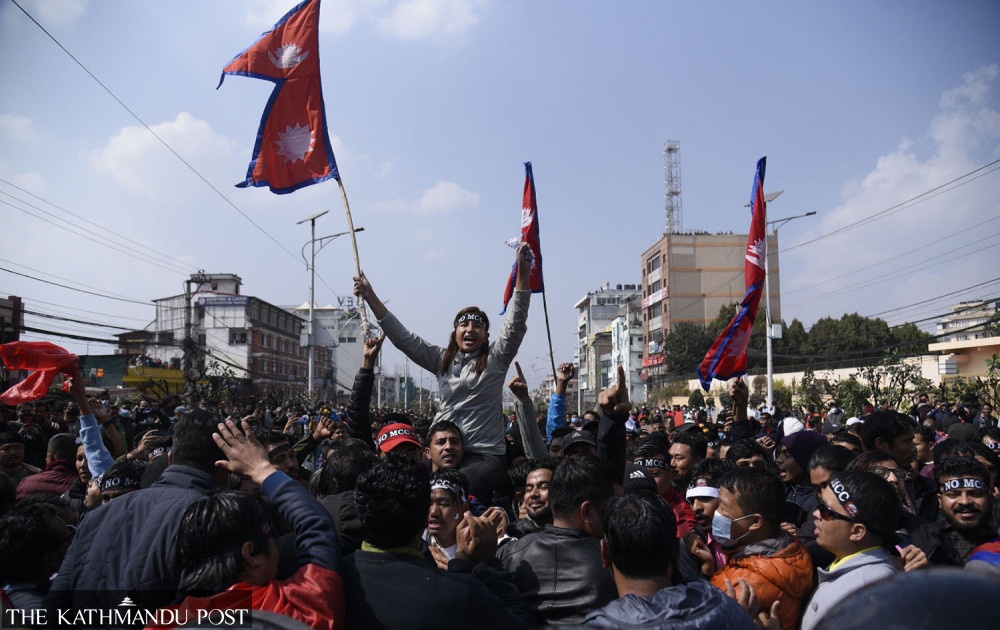 Angad Dhakal/TKP
---