Mountain districts, hills around Kathmandu witness snowfall
Rains have added to winter chill, with a sudden drop in temperatures.
Prakash Chandra Timilsena/TKP
Published at : December 29, 2021
Updated at : December 29, 2021 11:28
Several mountain districts in Nepal have witnessed snowfall since Tuesday night, as temperatures plummeted and rains lashed the regions.

The upper region of Manang district has been seeing snowfall for the past few days while almost all highland areas in Darchula district have been blanketed in snow since Tuesday evening.
As Kathmandu Valley and surrounding areas received rains from Tuesday night, there was snowfall in places like Phulchoki and Chandragiri.
Locals and tourists made a dash for Chandragiri Hills on Tuesday morning to enjoy snowfall.
Here are some photos from Manang, Darchula and Chandragiri Hills after the snowfall, captured by Post photographers.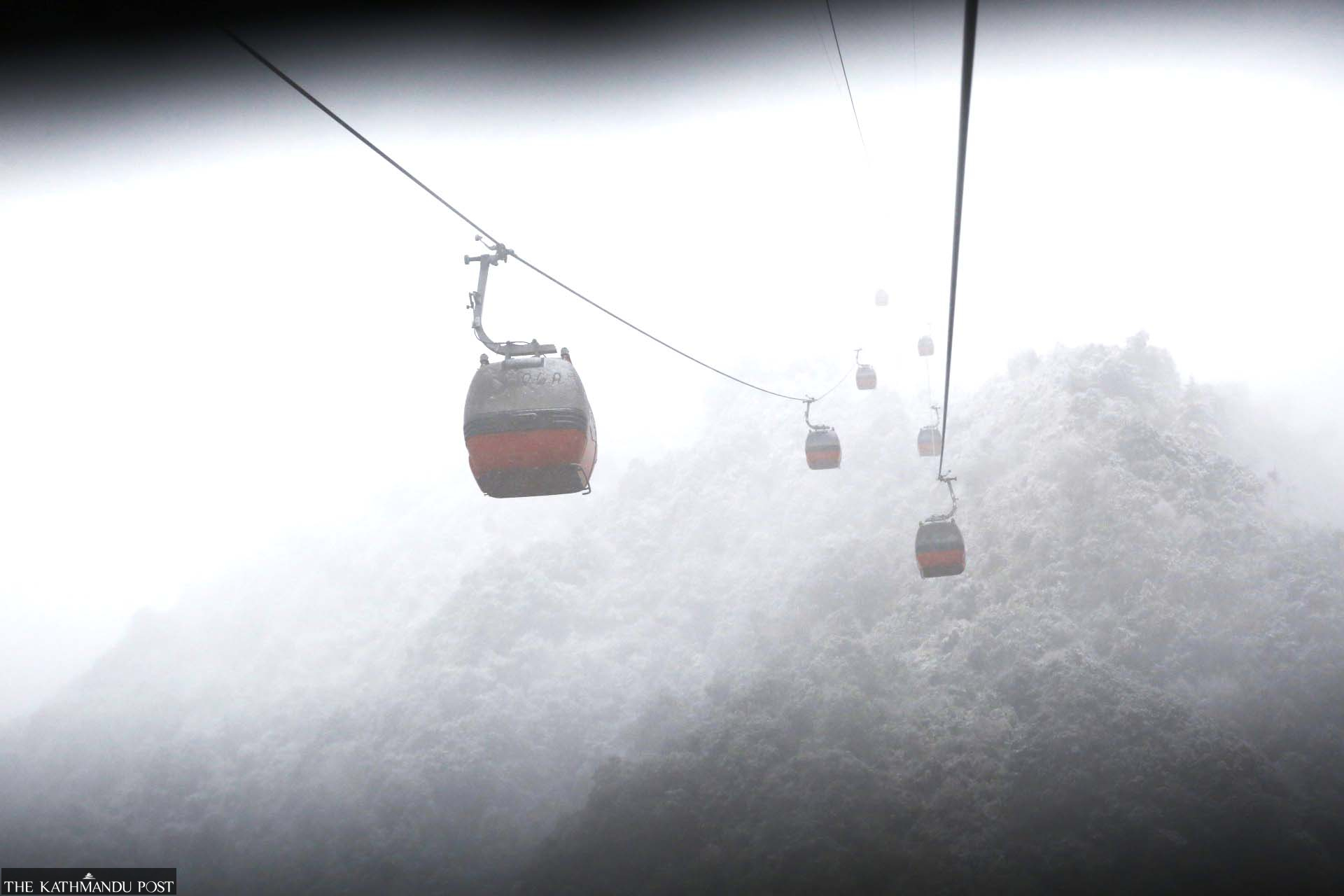 Prakash Chandra Timilsena/TKP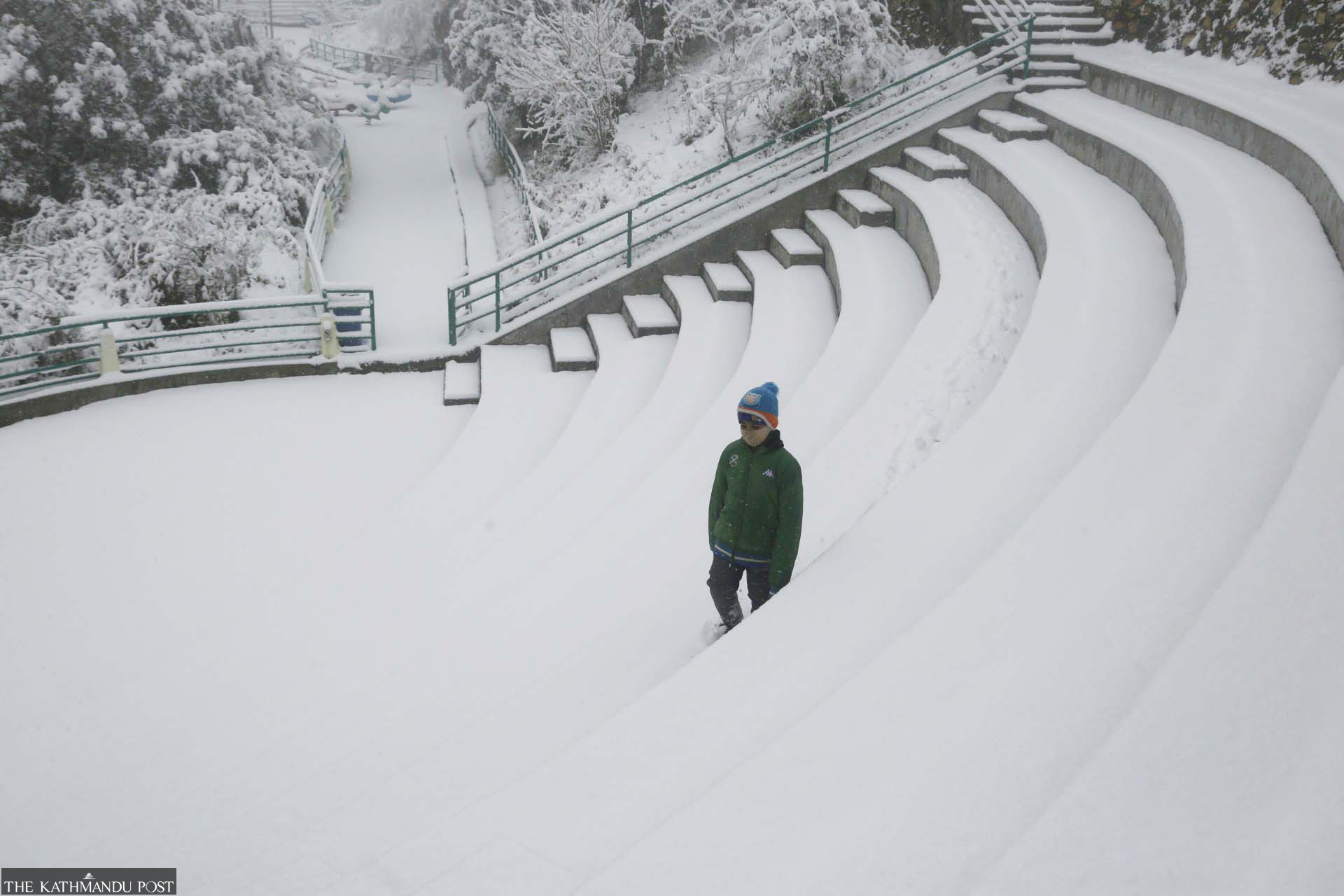 Prakash Chandra Timilsena/TKP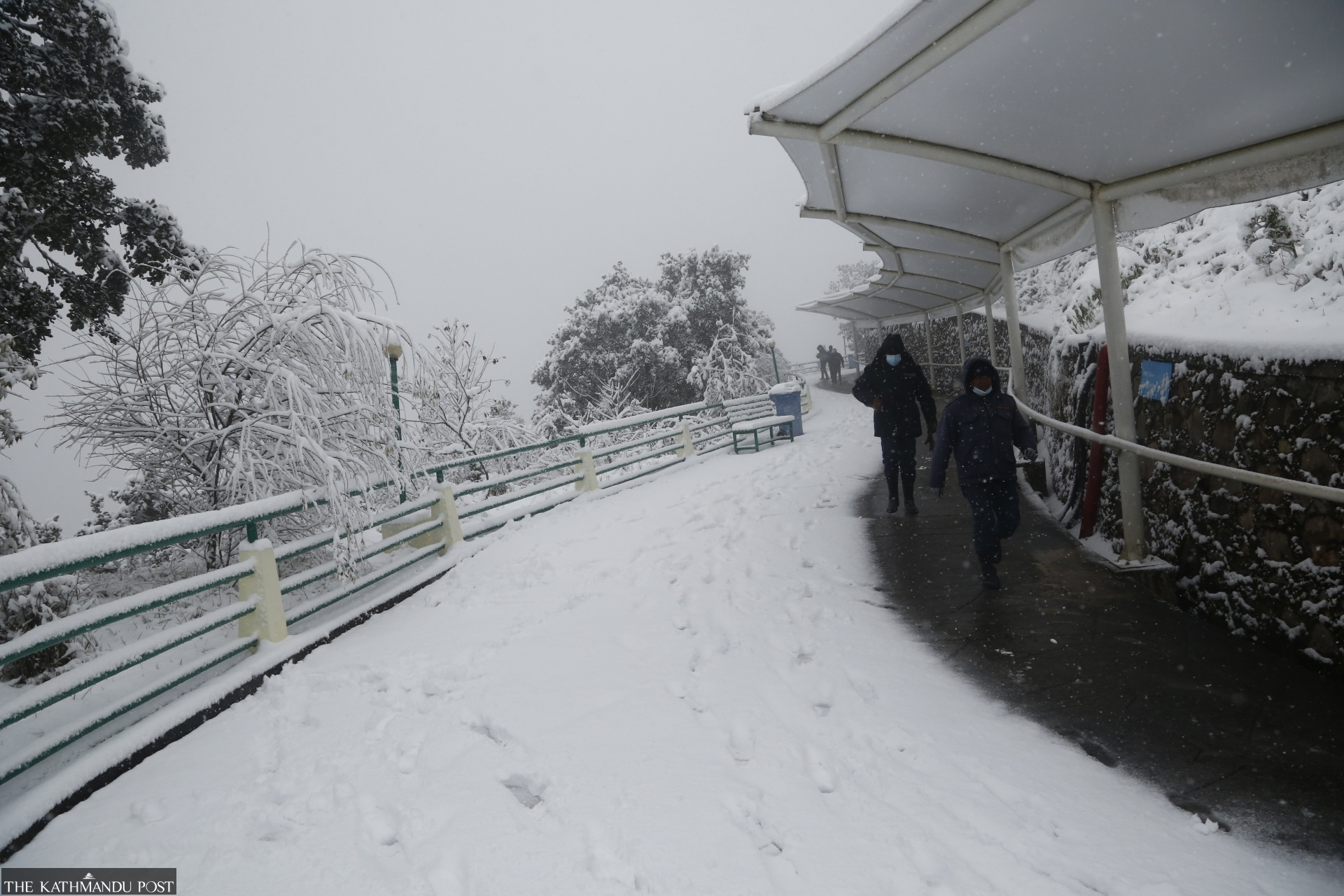 Prakash Chandra Timilsena/TKP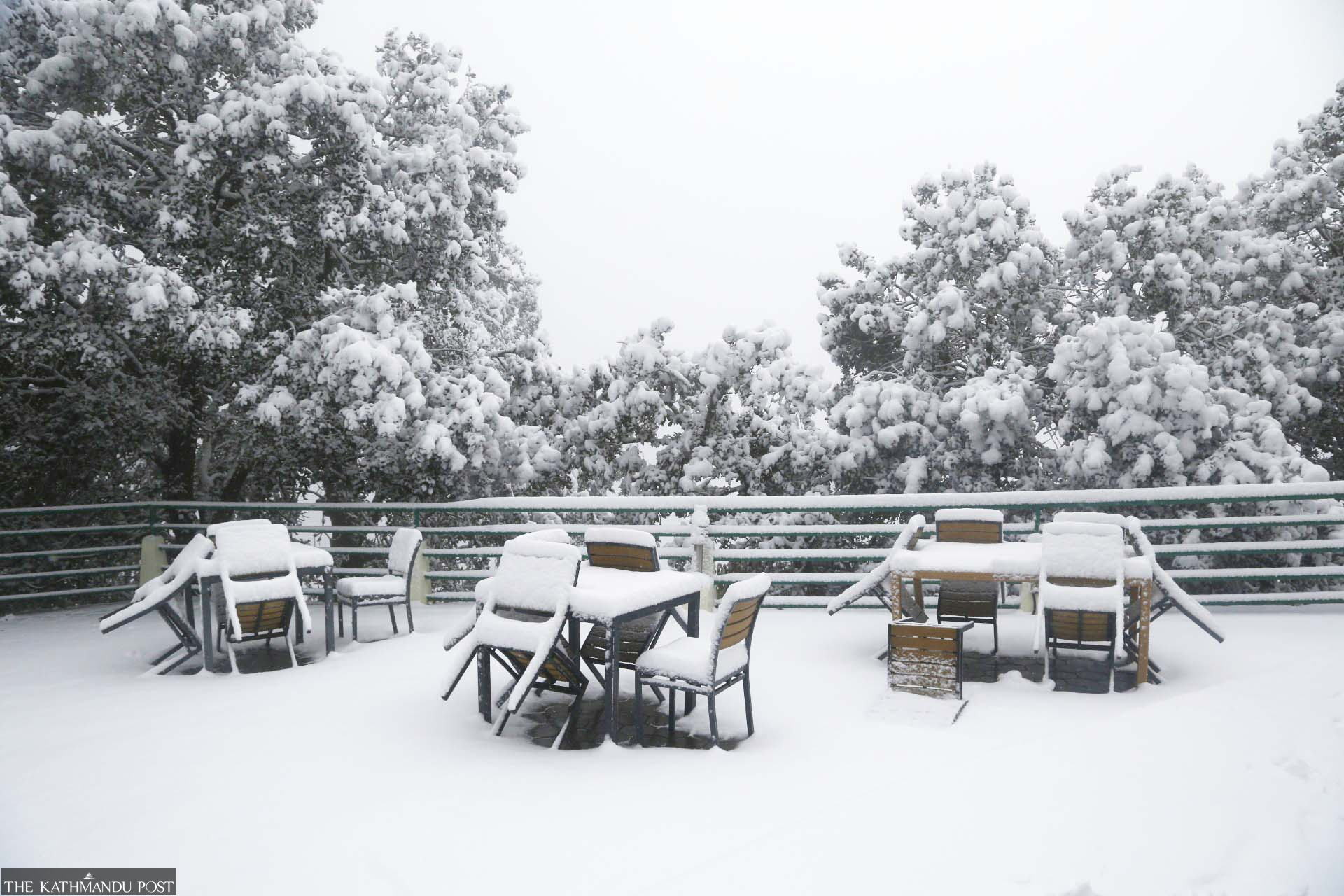 Prakash Chandra Timilsena/TKP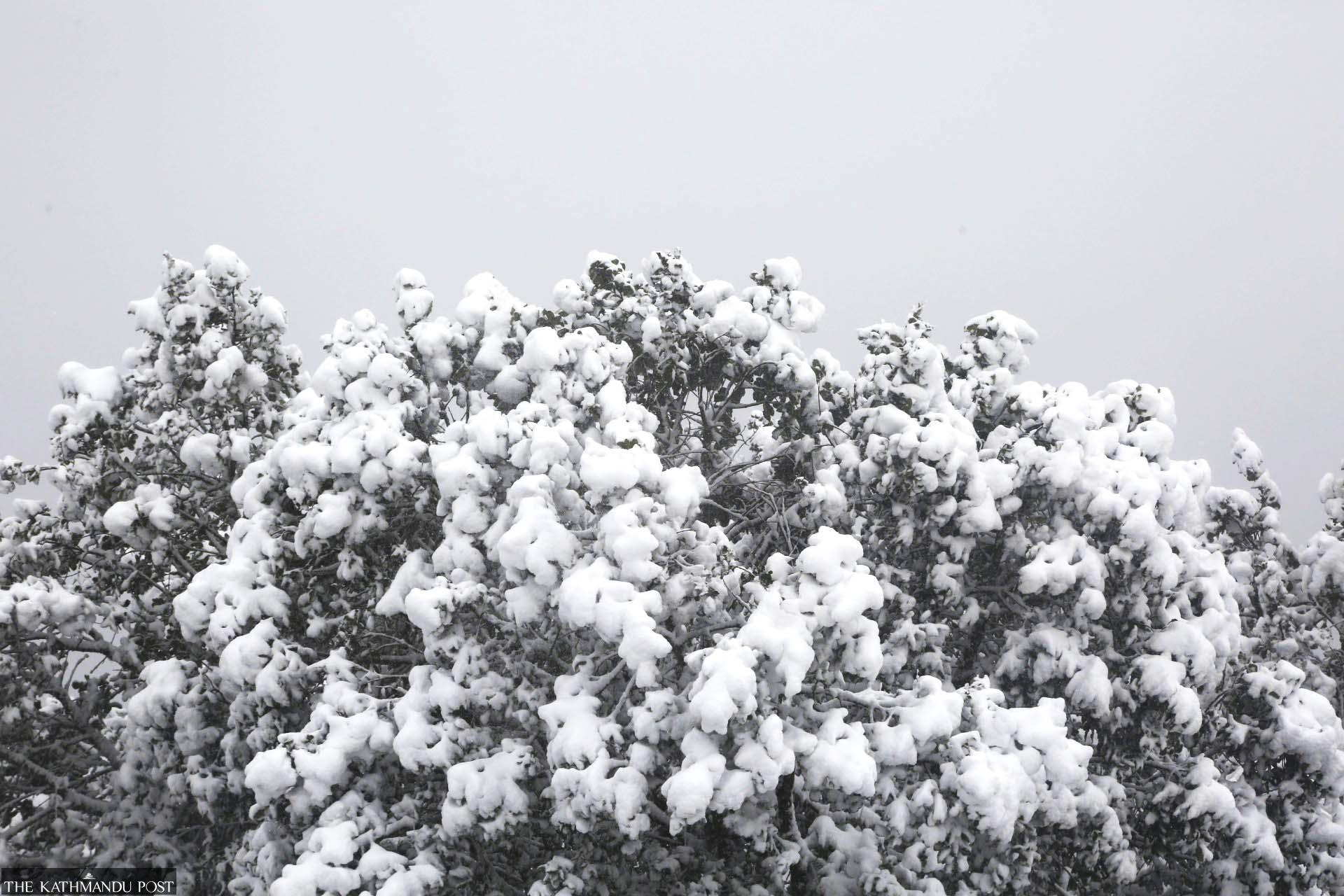 Prakash Chandra Timilsena/TKP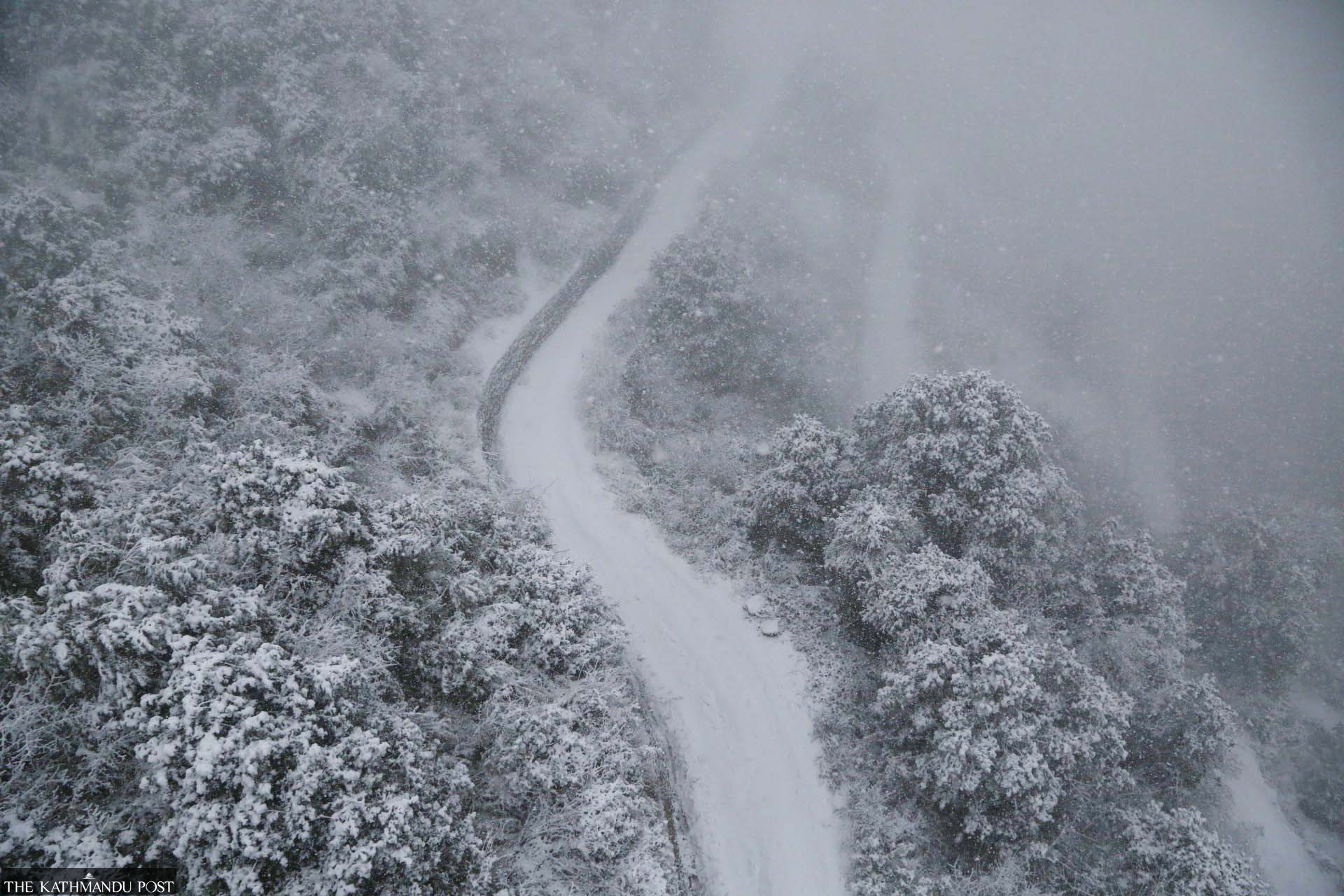 Prakash Chandra Timilsena/TKP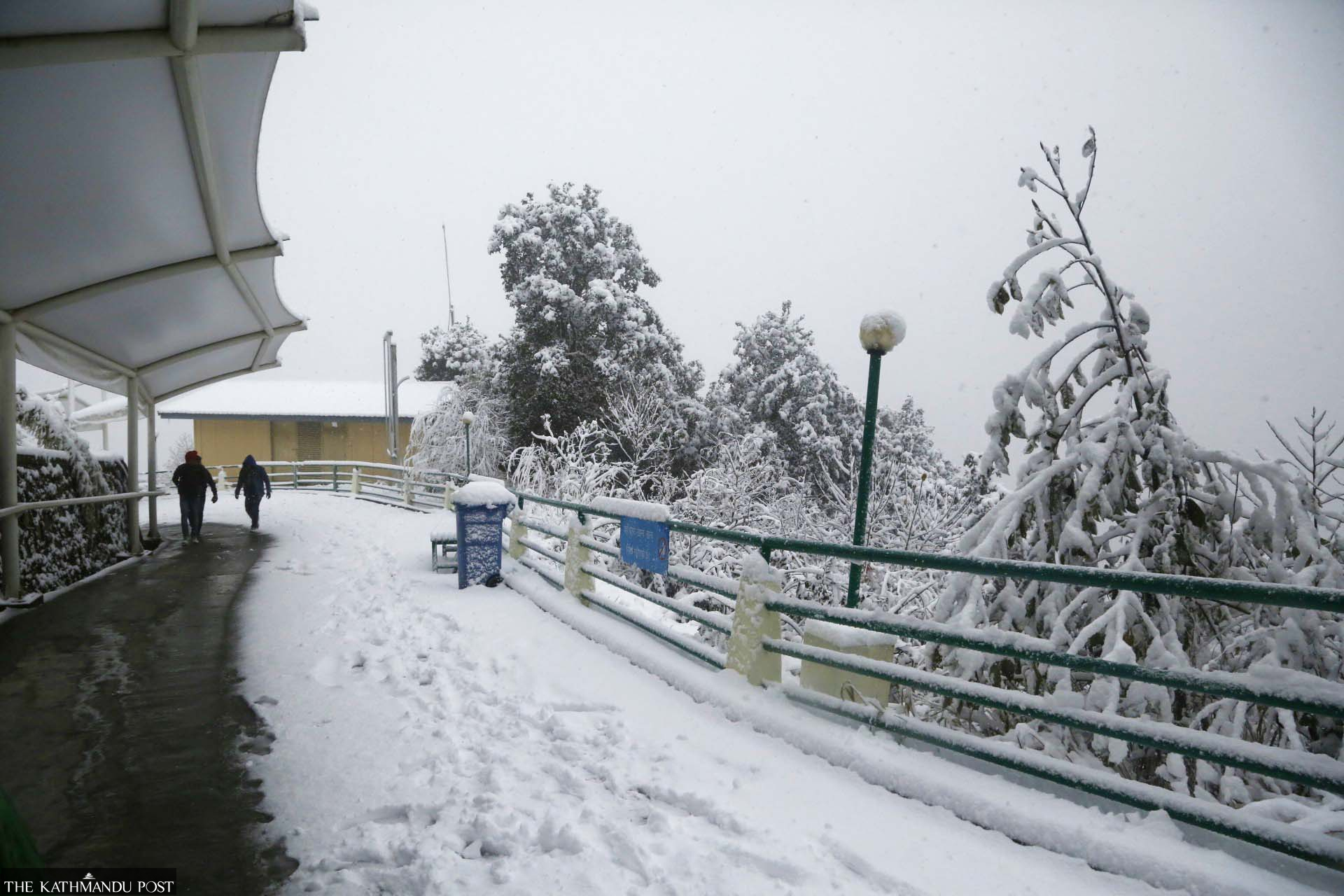 Prakash Chandra Timilsena/TKP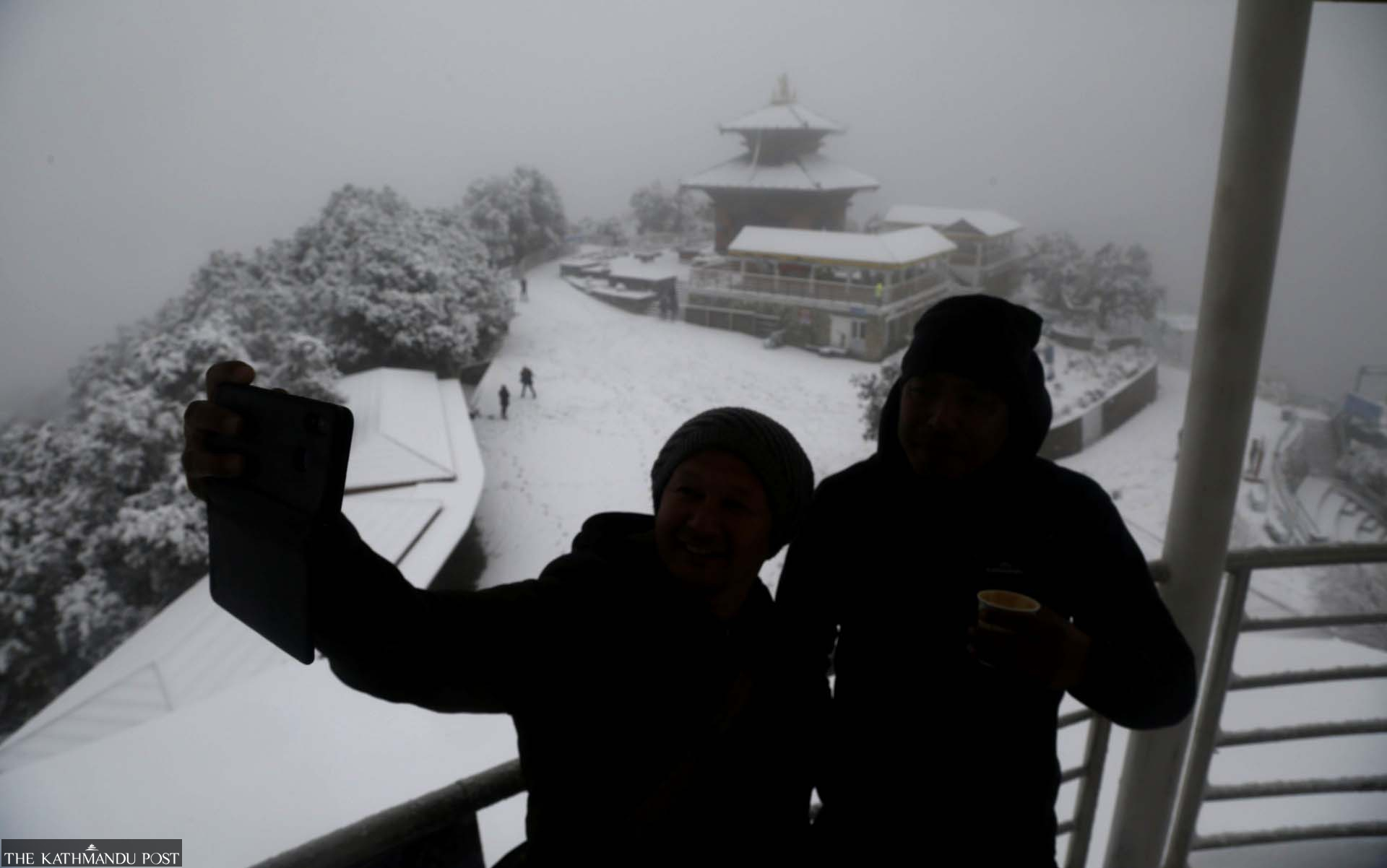 Prakash Chandra Timilsena/TKP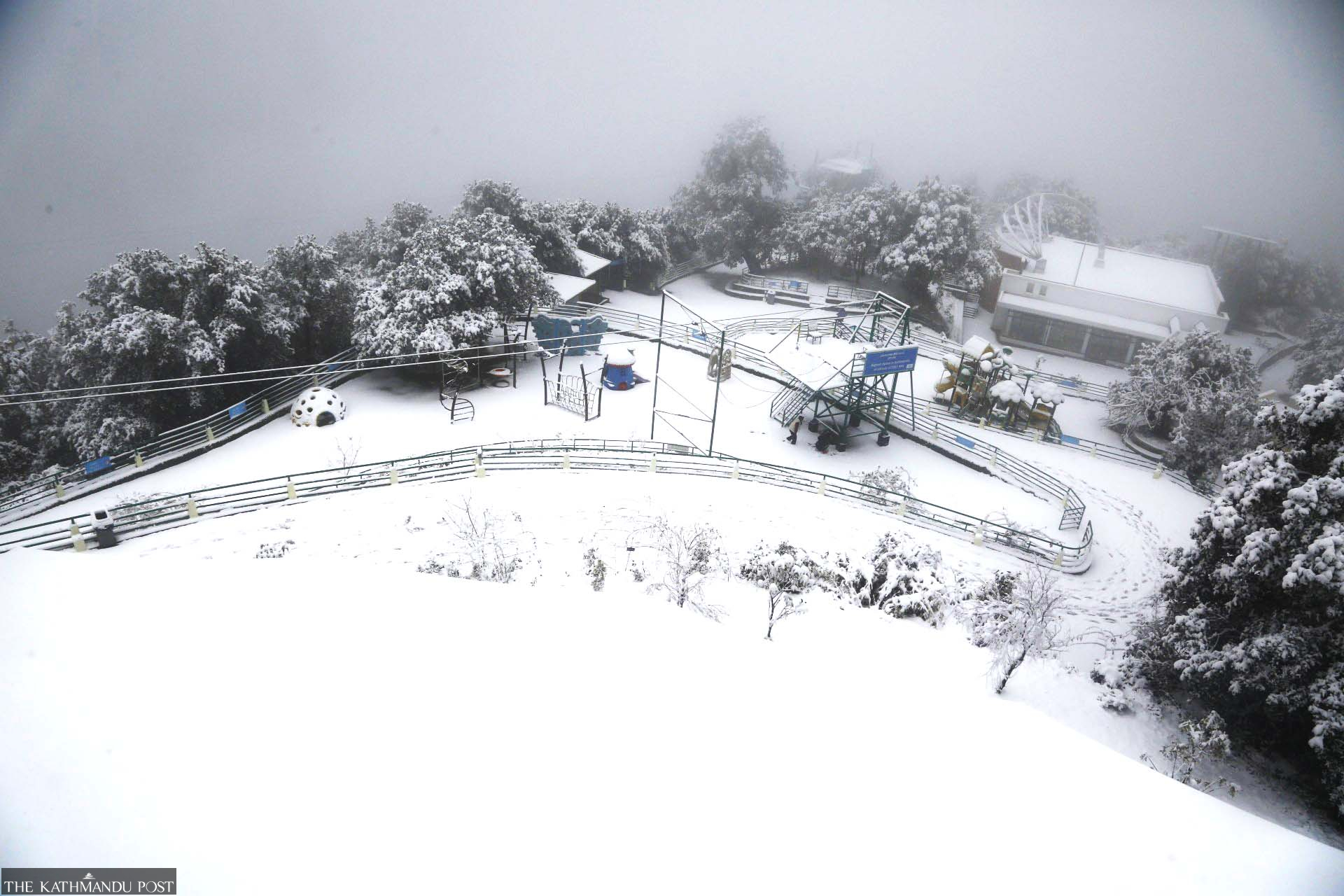 Prakash Chandra Timilsena/TKP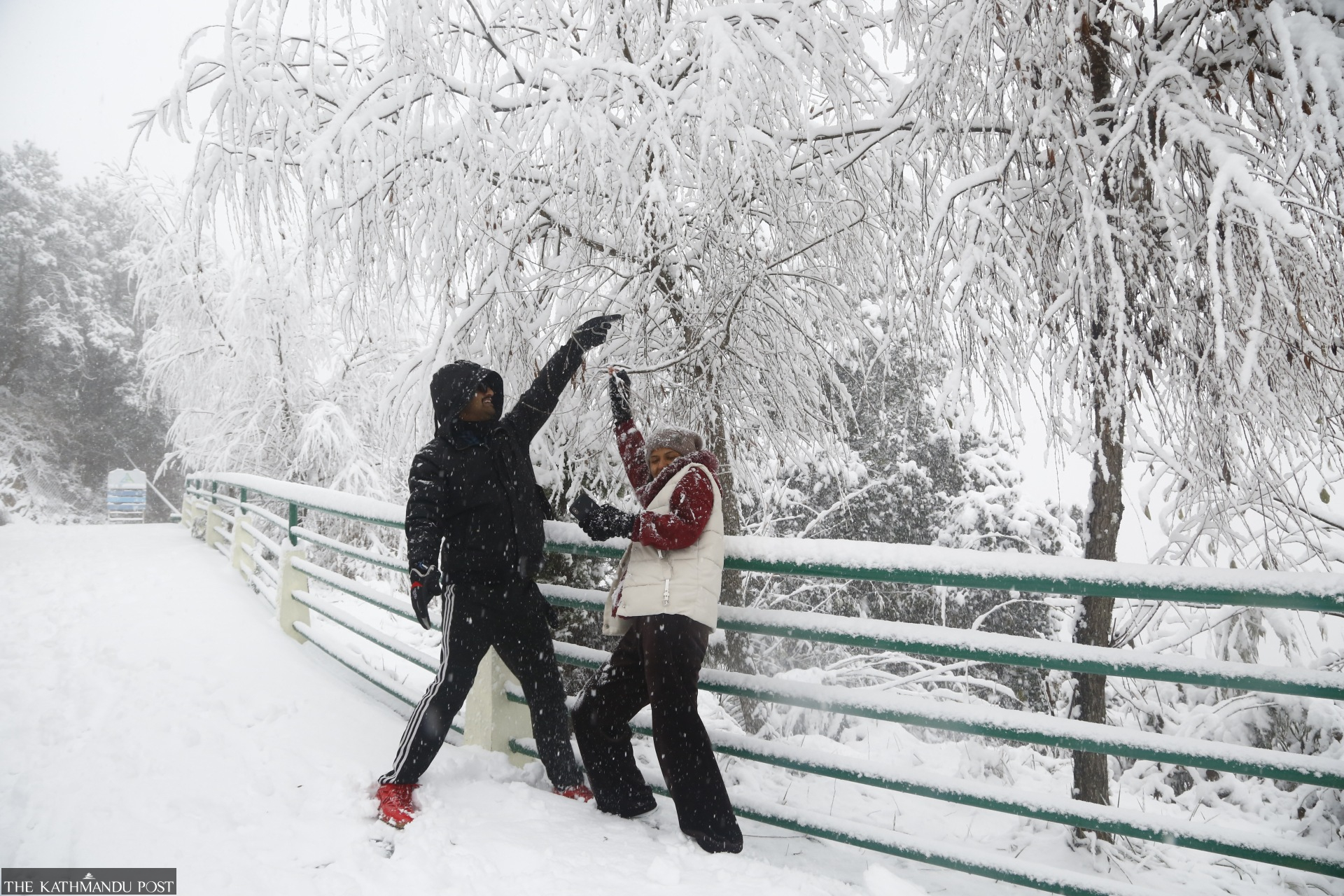 Prakash Chandra Timilsena/TKP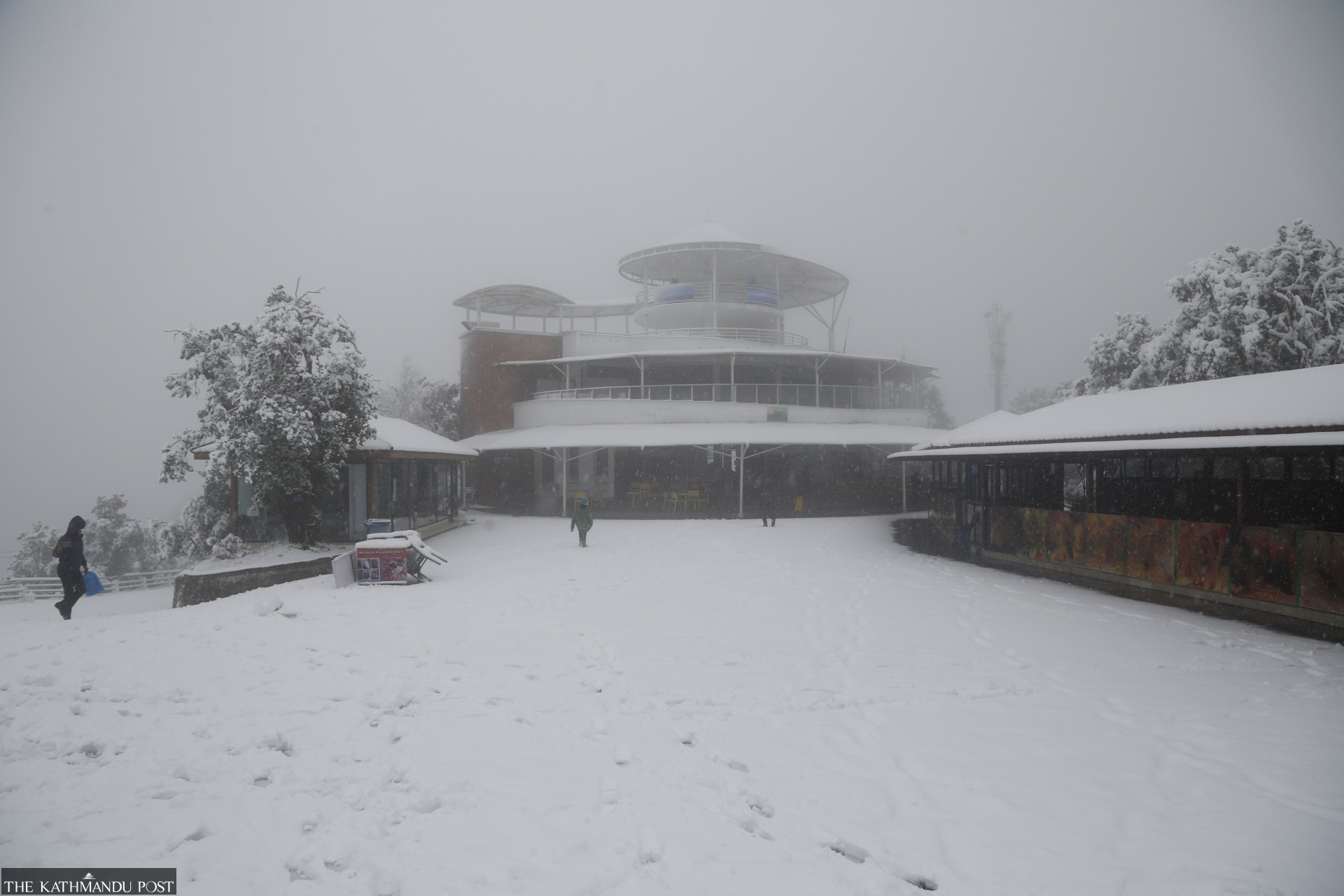 Prakash Chandra Timilsena/TKP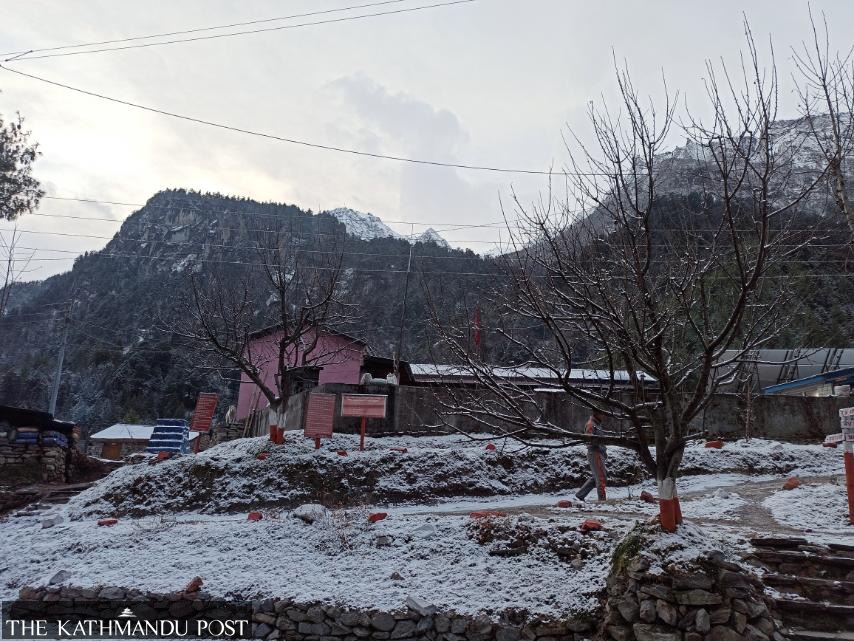 Upper regions of Manang district have been experiencing snowfall since the past few days. Aash Gurung/TKP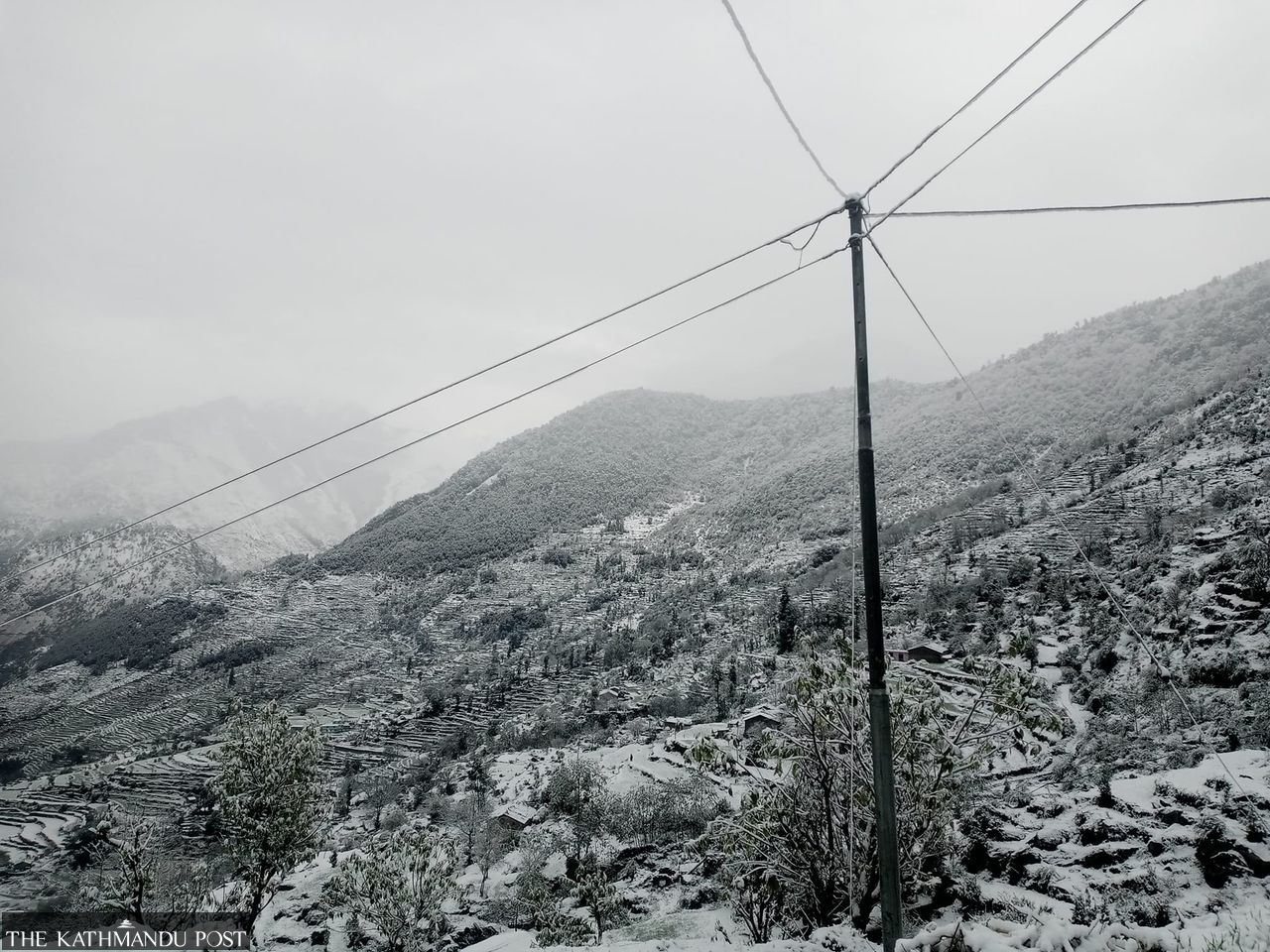 A view of Sunsera village of Byas Rural Municipality in Darchula district after snowfall. Manoj Badu/TKP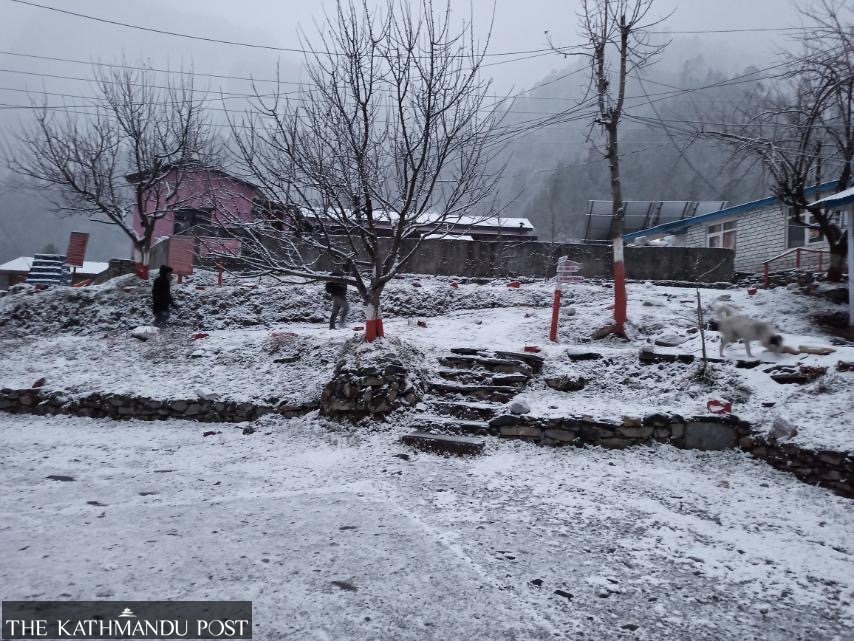 Aash Gurung/TKP
Prakash Chandra Timilsena/TKP
---