Nepali Congress 14th general convention kicks off in Kathmandu
More than 4,500 delegates will vote to elect new leadership.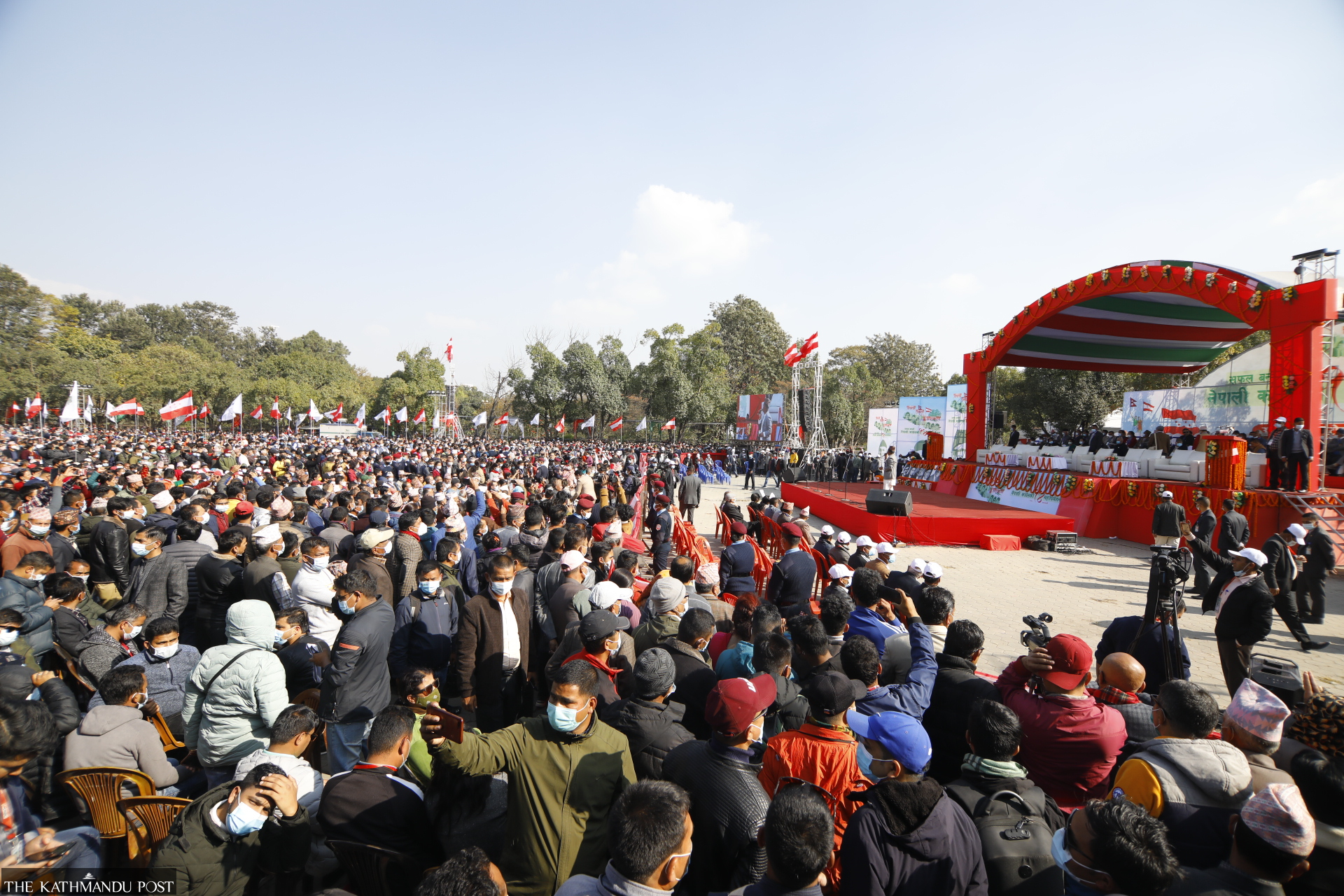 Hemanta Shrestha/TKP
Published at : December 10, 2021
Updated at : December 10, 2021 13:33
The 14th general convention of Nepali Congress kicked off in Kathmandu on Friday.

Thousands of party leaders, cadres, delegates and well wishers of the party have arrived in Kathmandu to take part in the convention that is going to elect the new party leadership.
Prime Minister Sher Bahadur Deuba who is also the party President, inaugurated the general convention amid a function in Bhrikuti Mandap where leaders from major political parties of Nepal and foreign delegates are also participating.
"We are not going to hold any rally and mass gatherings in view of Covid-19 threat," said Bishwa Prakash Sharma. "Our convention is also not meant for a show of strength."
More than 4,500 delegates will vote to elect the new leadership of the grand old party.
The party will elect party president, two party vice presidents, two general secretaries and eight joint general secretaries as well as 134 Central Working Committee members.
As of now, it looks like there will be a quadrilateral fight for the party president between Deuba, Bimalendra Nidhi, Prakash Man Singh and Shekhar Koriala.
Singh and Koirala are from the Ram Chandra Poudel camp.
The party has made masks mandatory at the convention venue.
"The party will distribute masks for free," said Sharma.
Here are some photos of the Congress general convention by Post photographers Hemanta Shrestha and Angad Dhakal.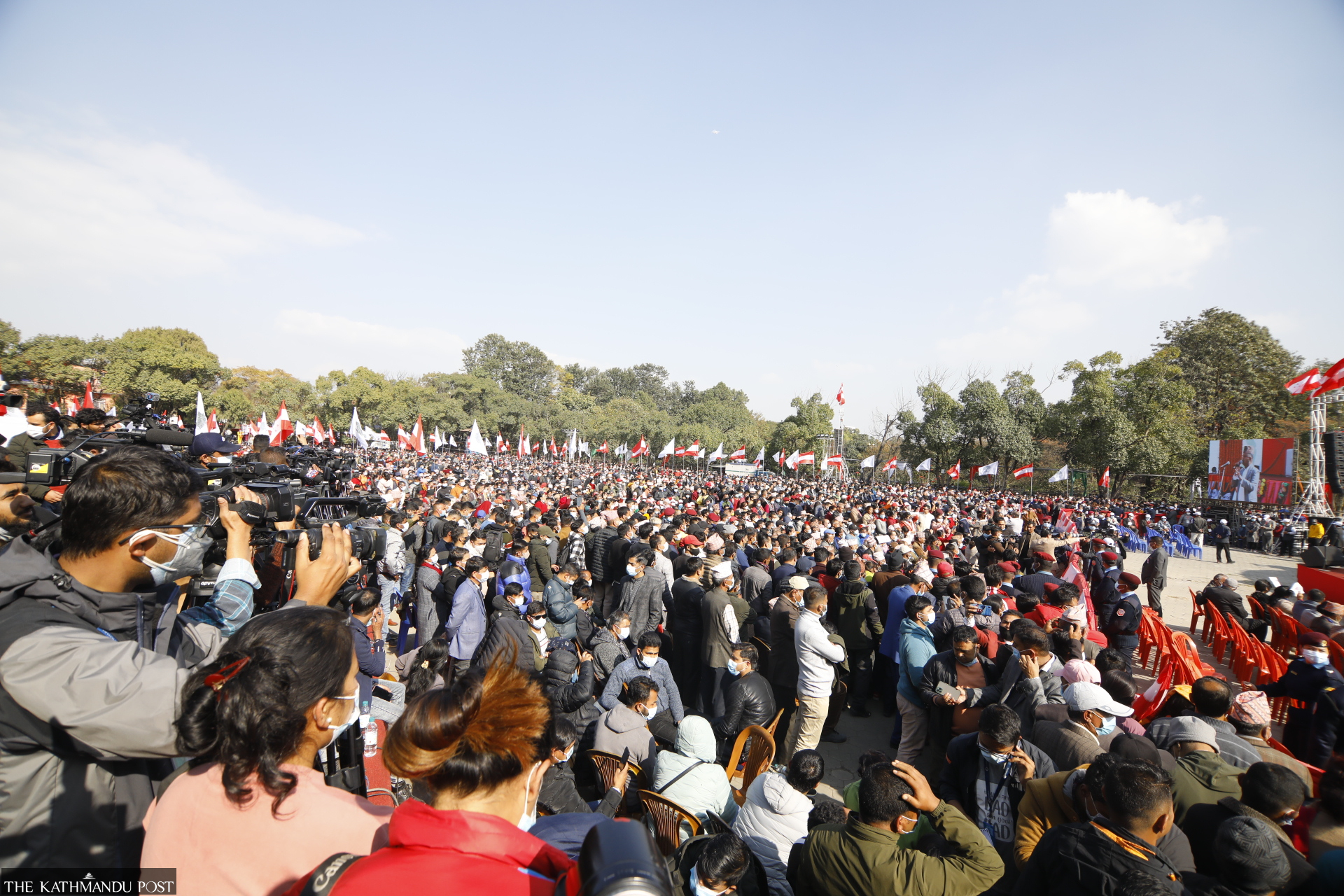 Hemanta Shrestha/TKP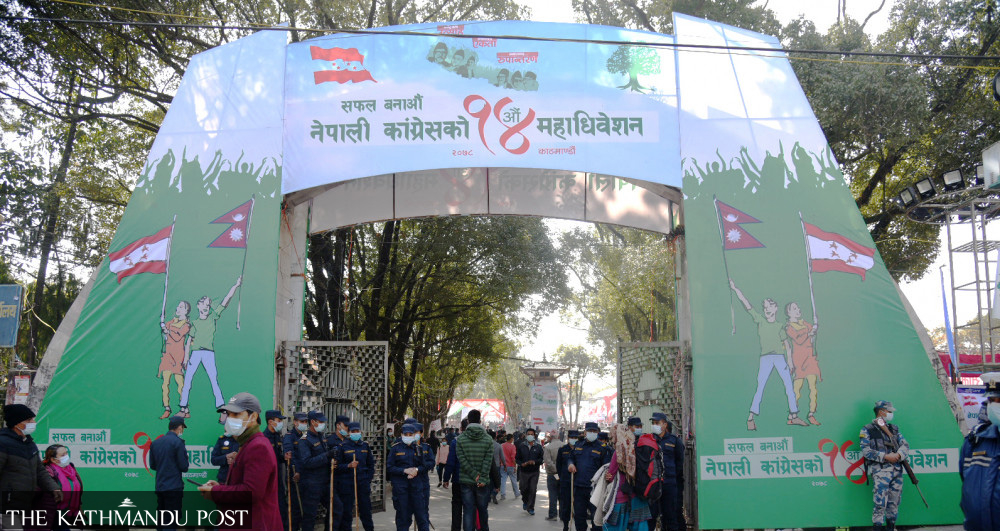 Angad Dhakal/TKP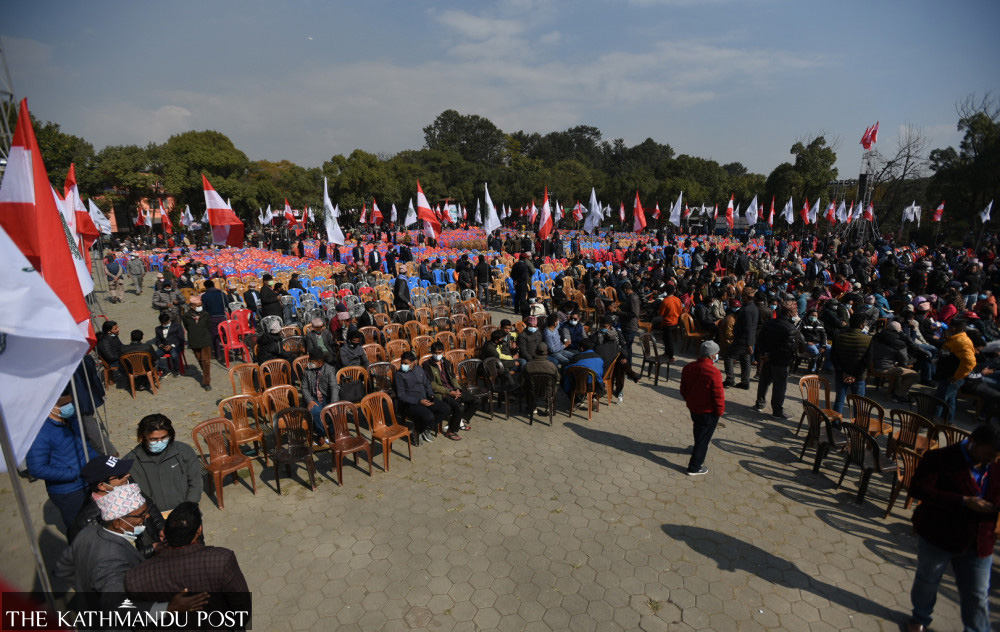 Angad Dhakal/TKP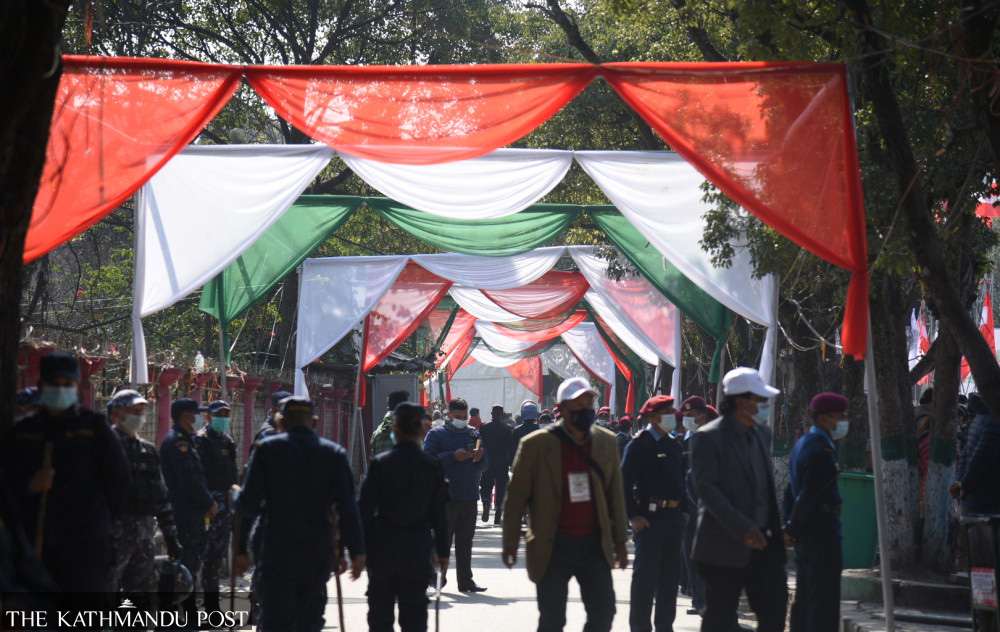 Angad Dhakal/TKP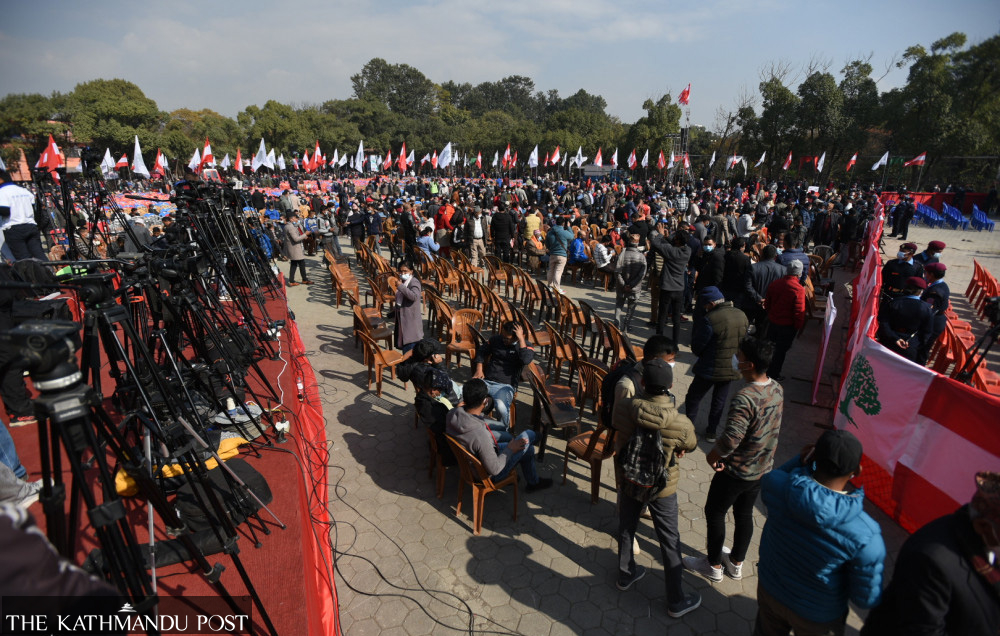 Angad Dhakal/TKP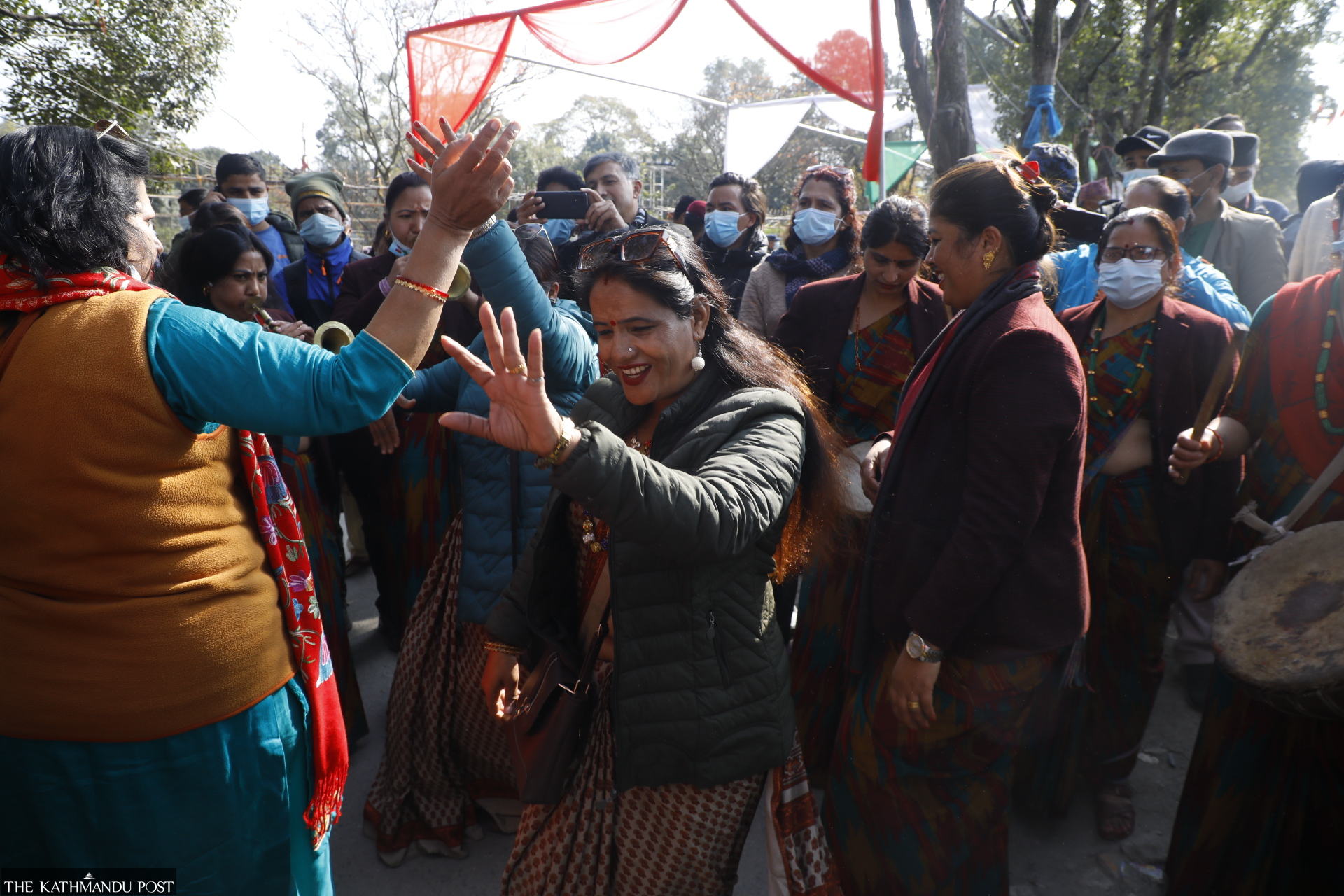 Hemanta Shrestha/TKP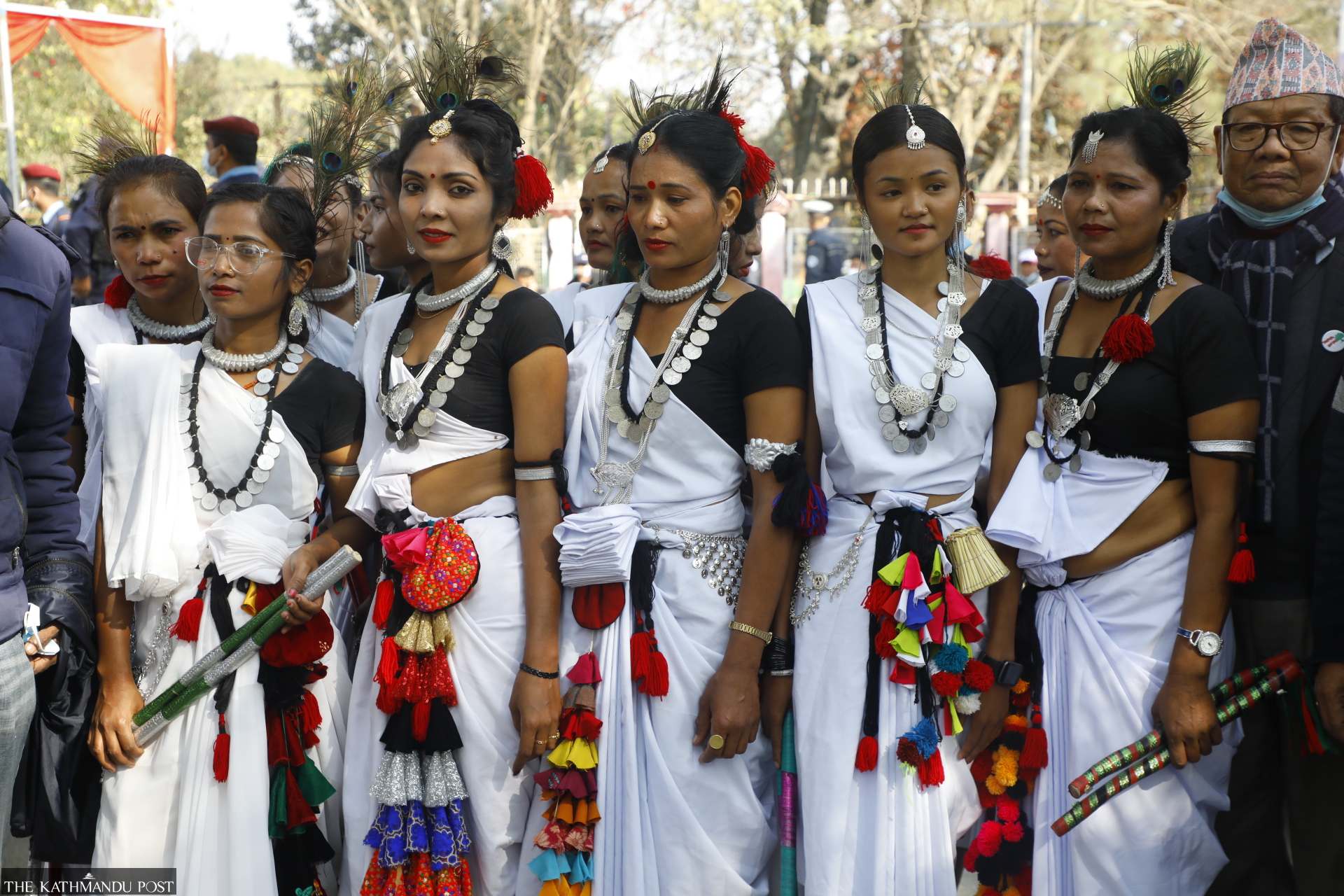 Hemanta Shrestha/TKP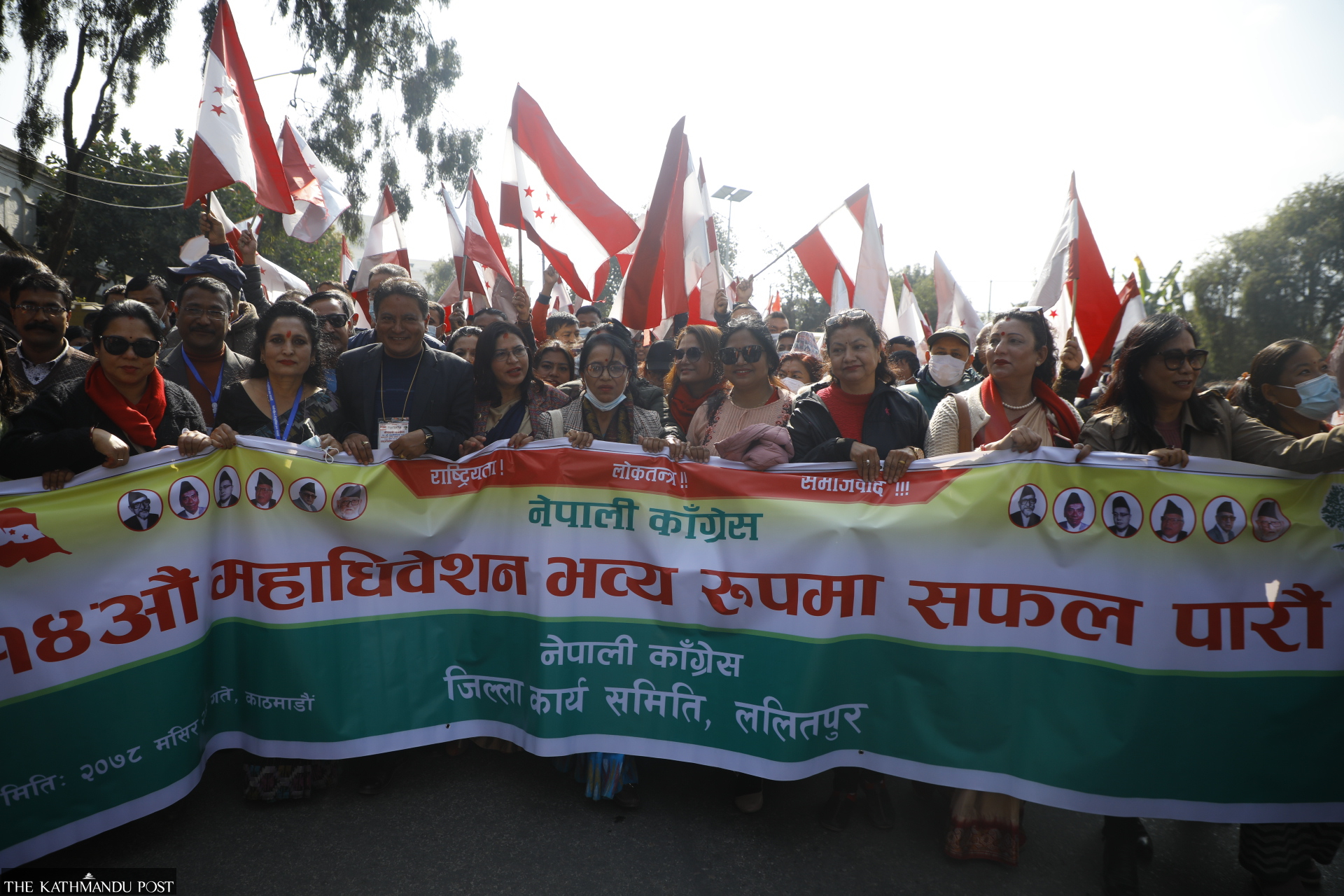 Hemanta Shrestha/TKP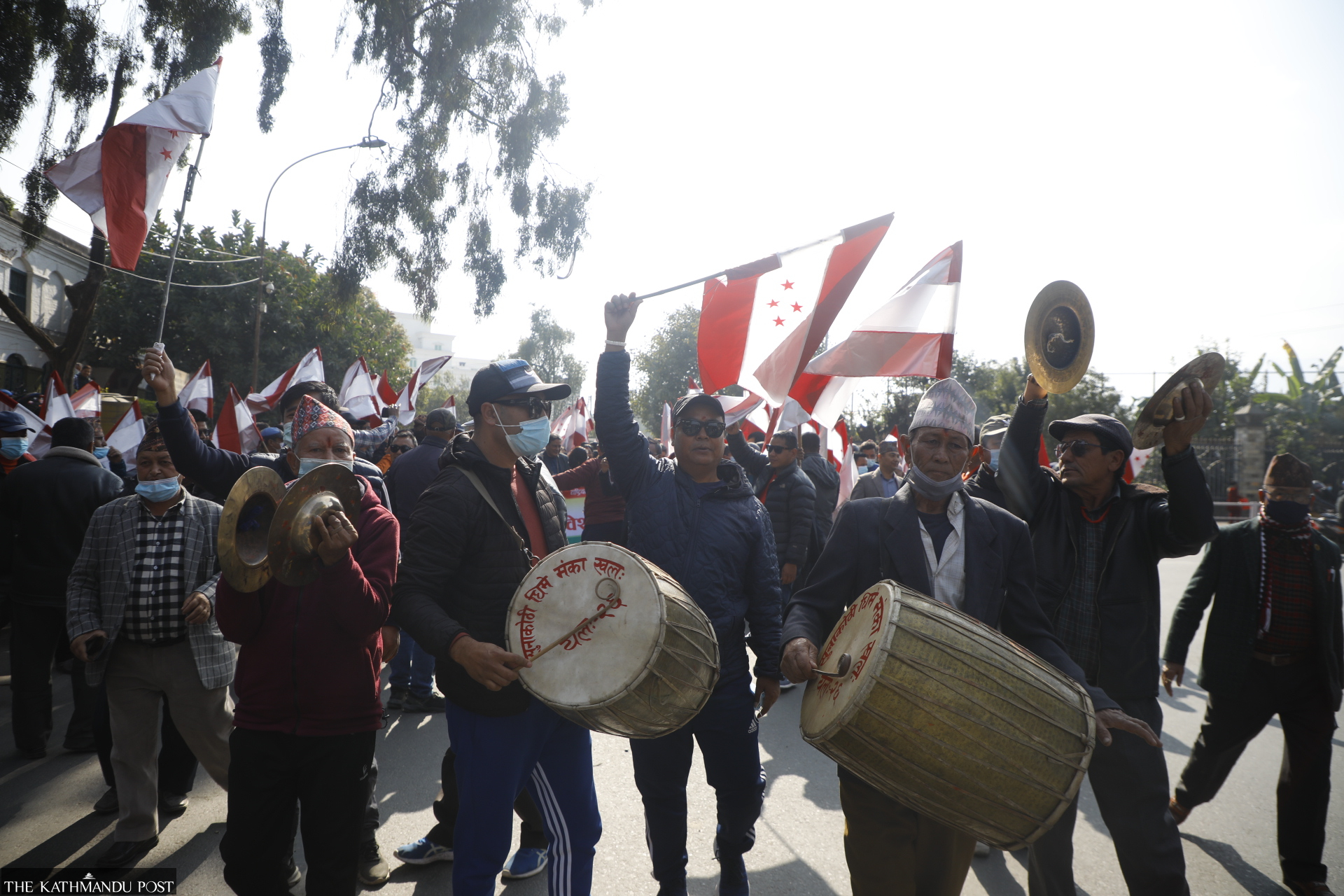 Hemanta Shrestha/TKP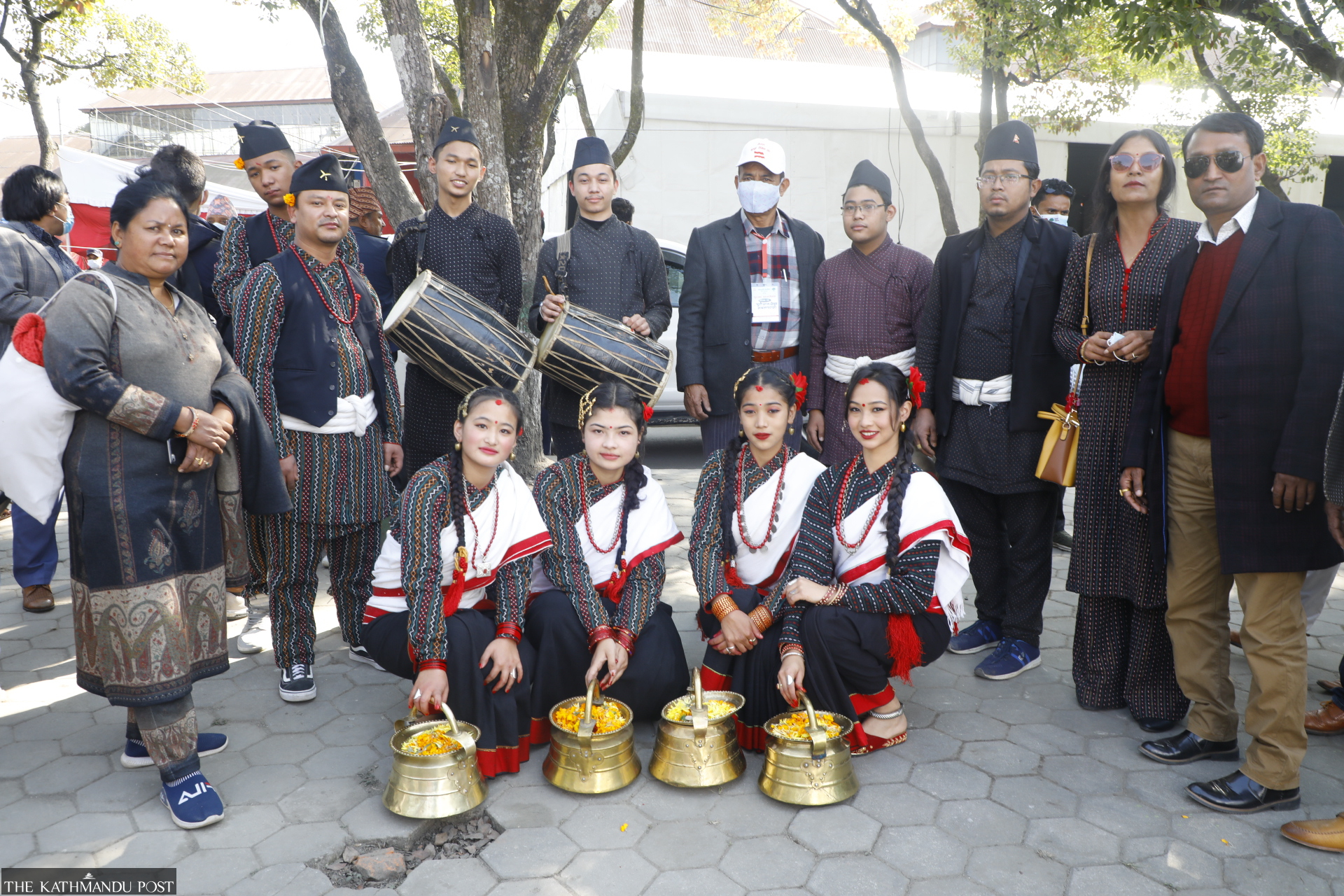 Hemanta Shrestha/TKP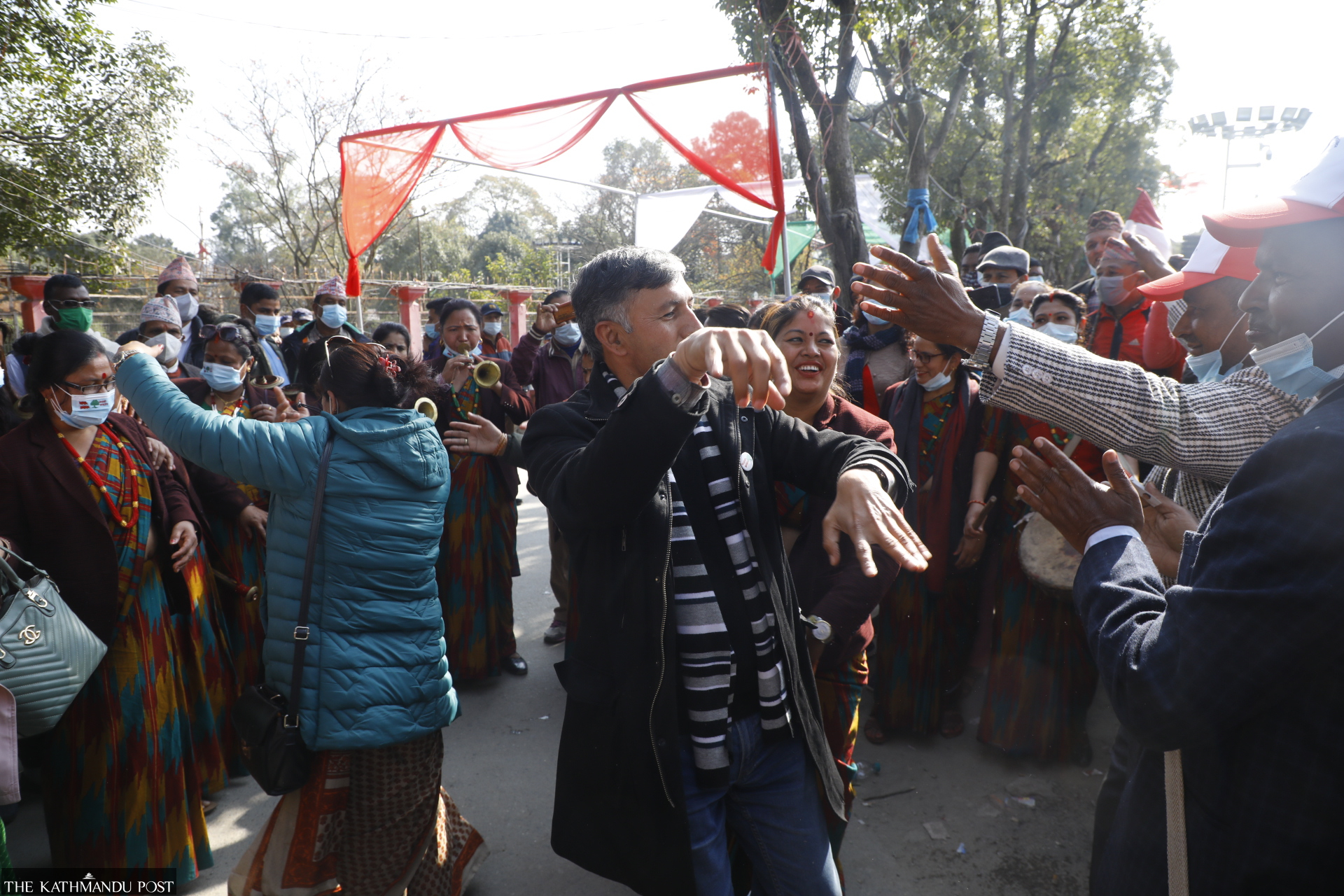 Hemanta Shrestha/TKP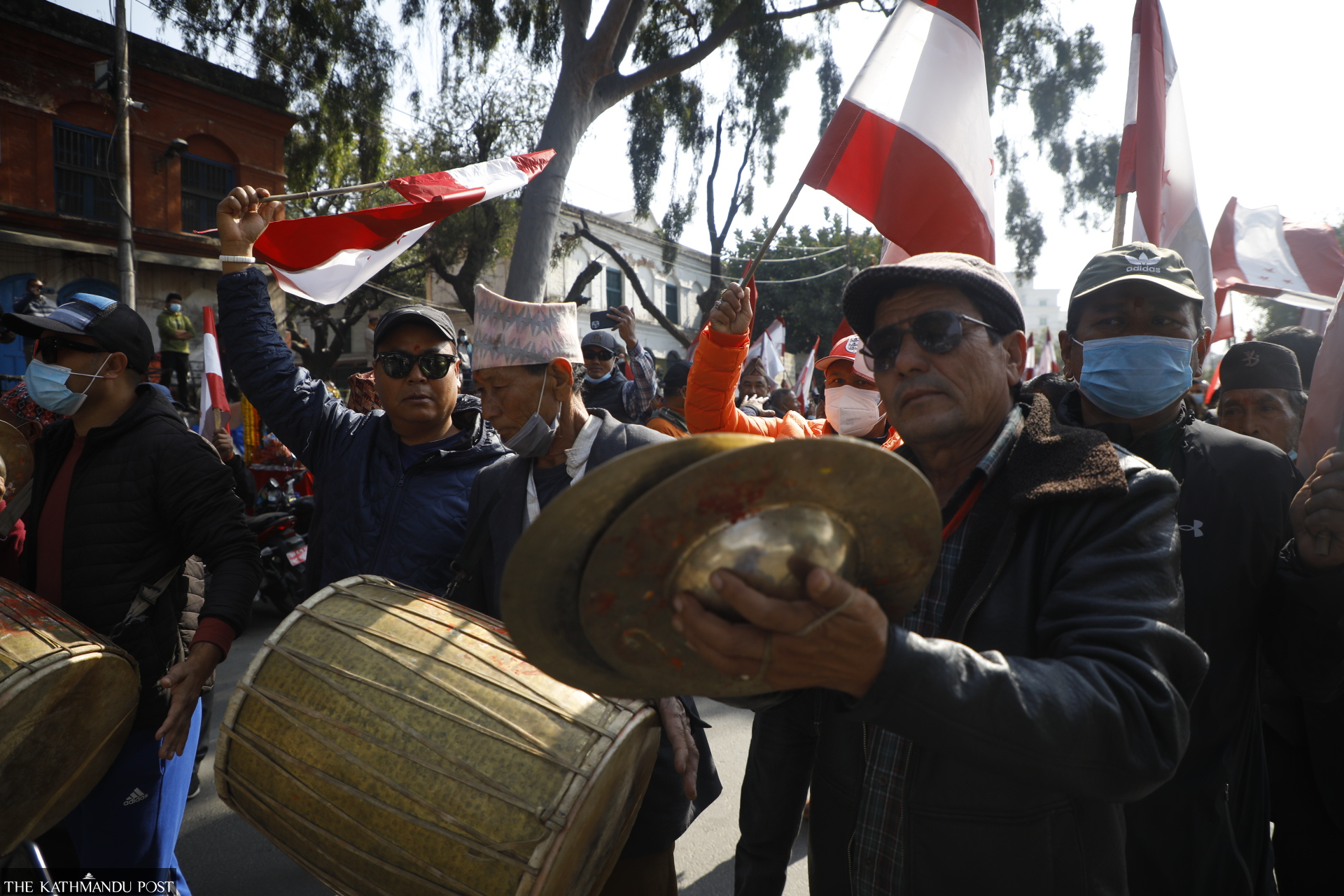 Hemanta Shrestha/TKP
---