Nepali Congress affiliated student wing protests House dissolution move
The protesters took out a torch rally and burnt the effigy of President Bhandari and Prime Minister Oli.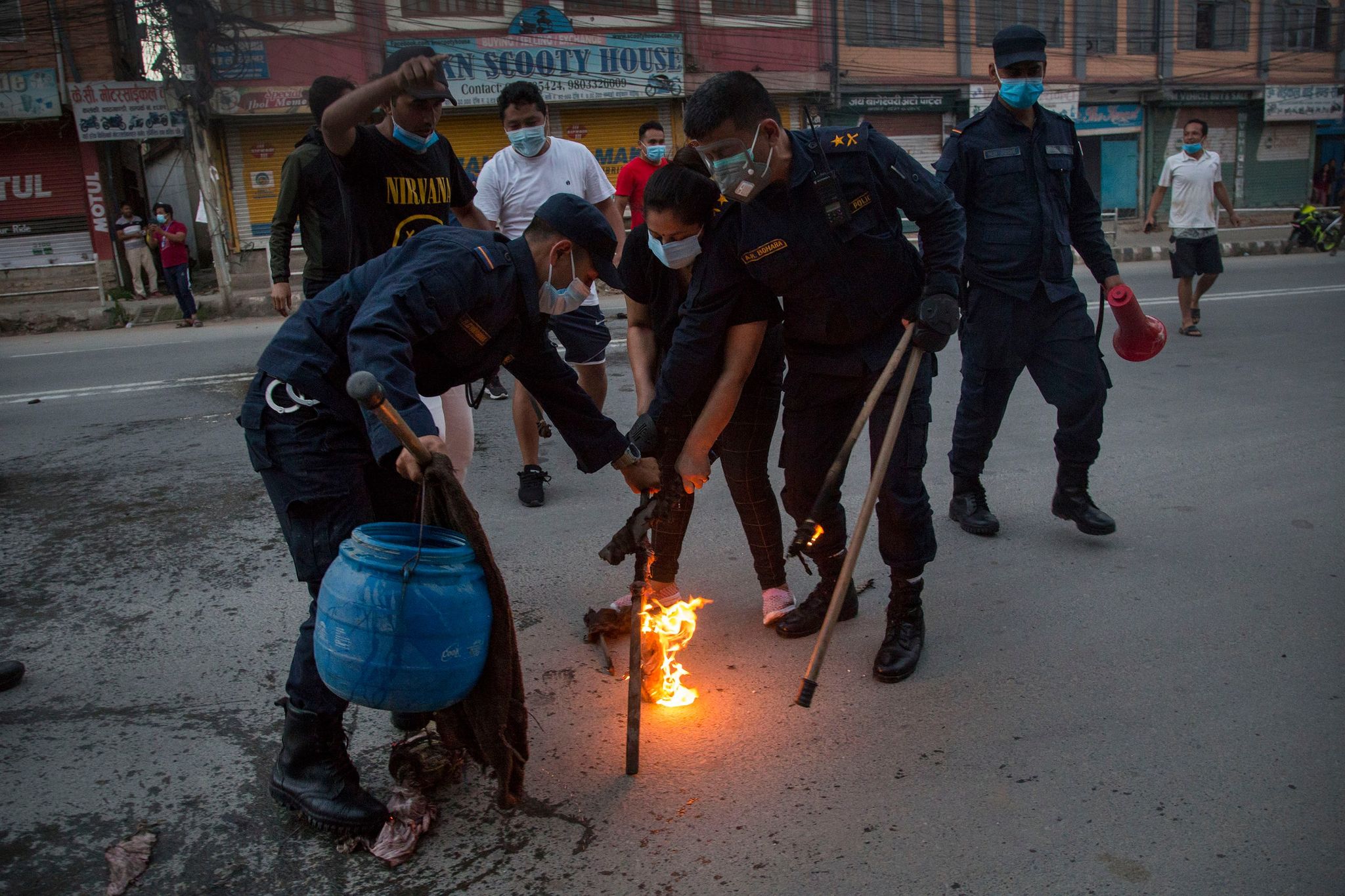 Prakash Chandra Timilsena/TKP
Published at : May 23, 2021
Updated at : May 23, 2021 22:10
The protesters also burned the effigy of President Bidya Devi Bhandari and Prime Minister KP Sharma Oli.
Police intervened in the student's demonstration and dispersed the protesters.
On Friday, past midnight, Bhandari dissolved the House of Representatives, for a second time in five months, at the behest of Prime Minister Oli.
Before dissolving the House, the President had dismissed the claim made by Sher Bahadur Deuba, the Nepali Congress president, to form a new government despite making the claim with signatures of 149 members of 275-member lower house.
Here are some images of the protest taken by Post's photographer Prakash Chandra Timilsena.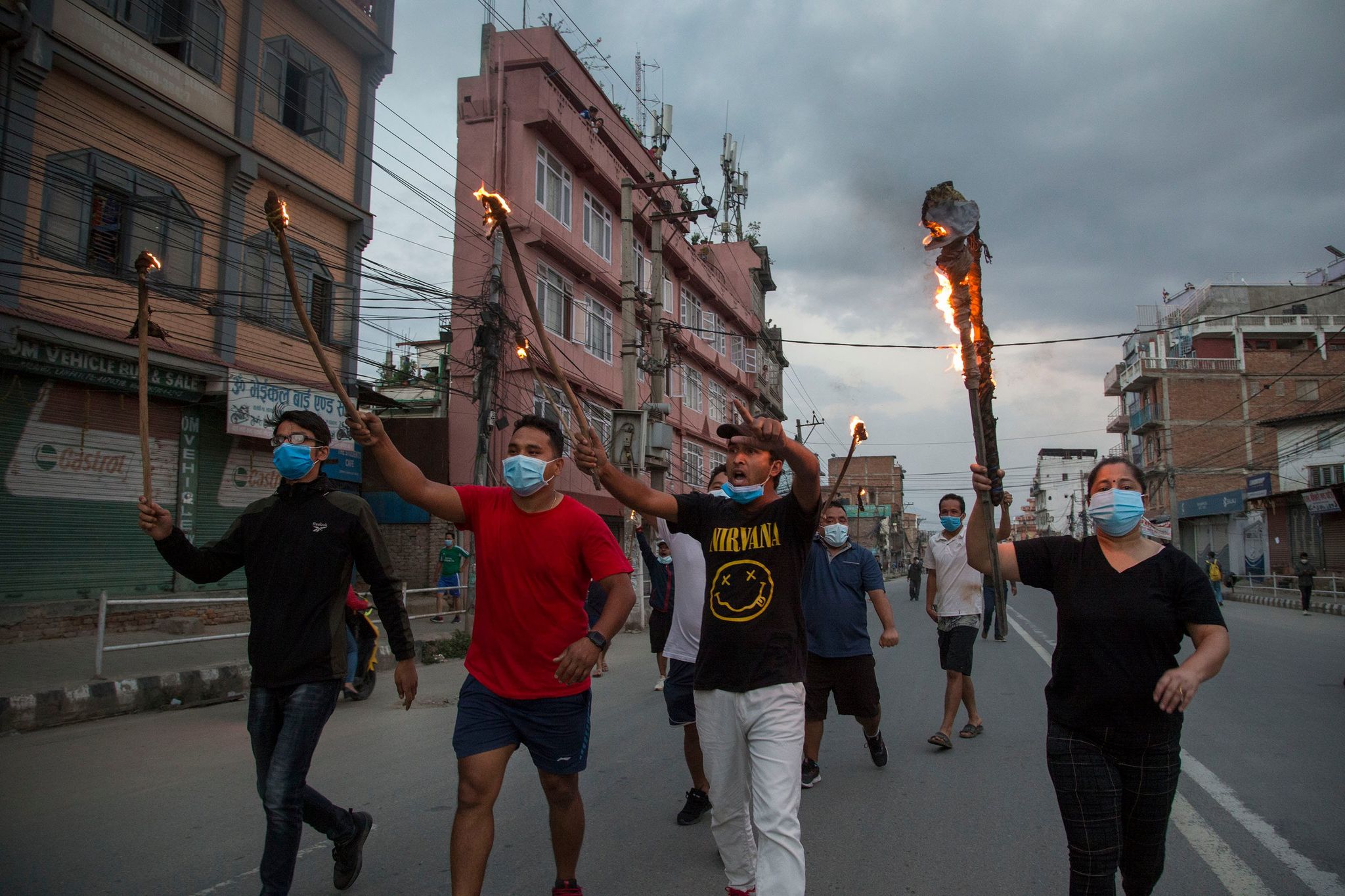 Prakash Chandra Timilsena/TKP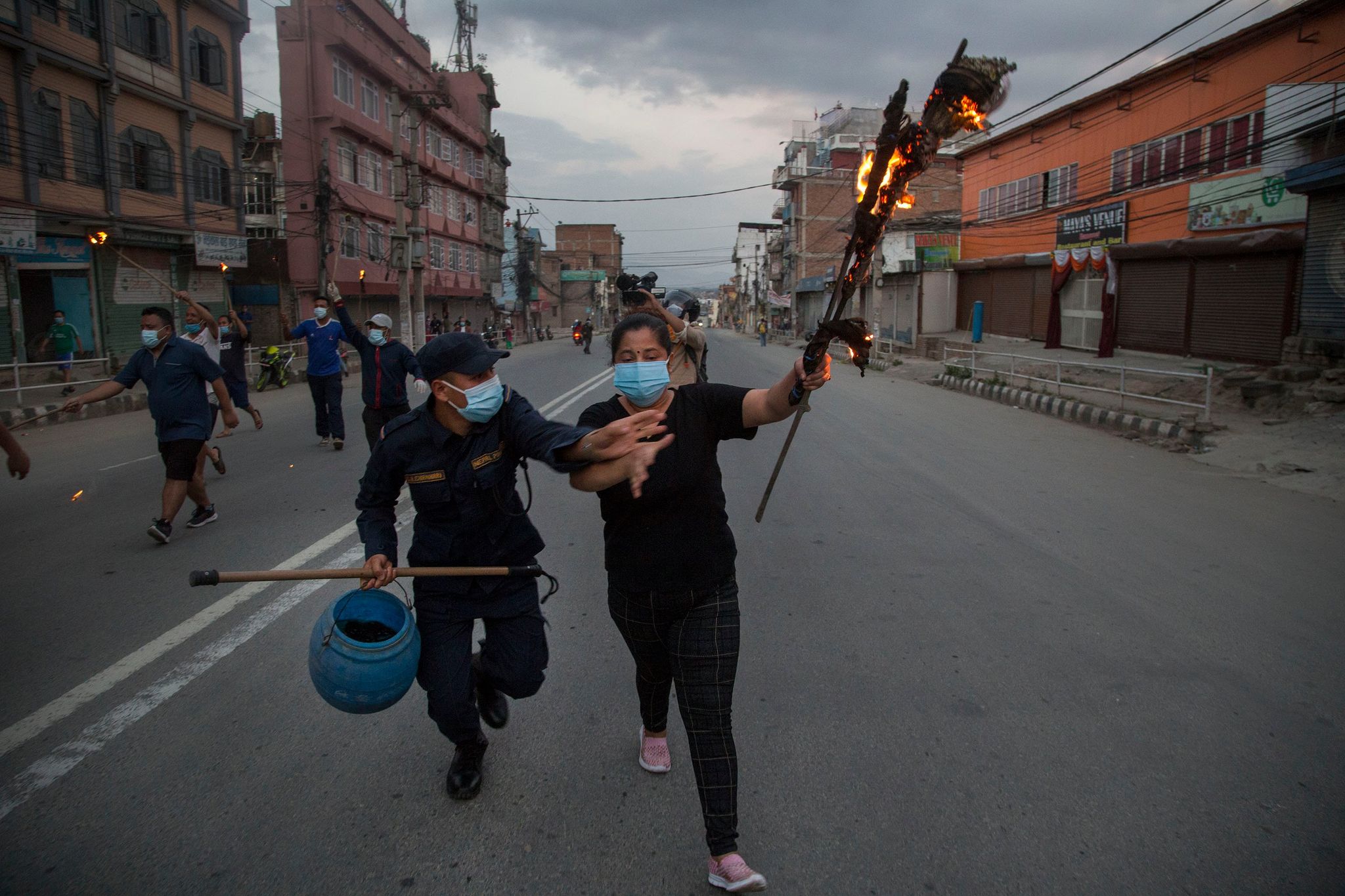 Prakash Chandra Timilsena/TKP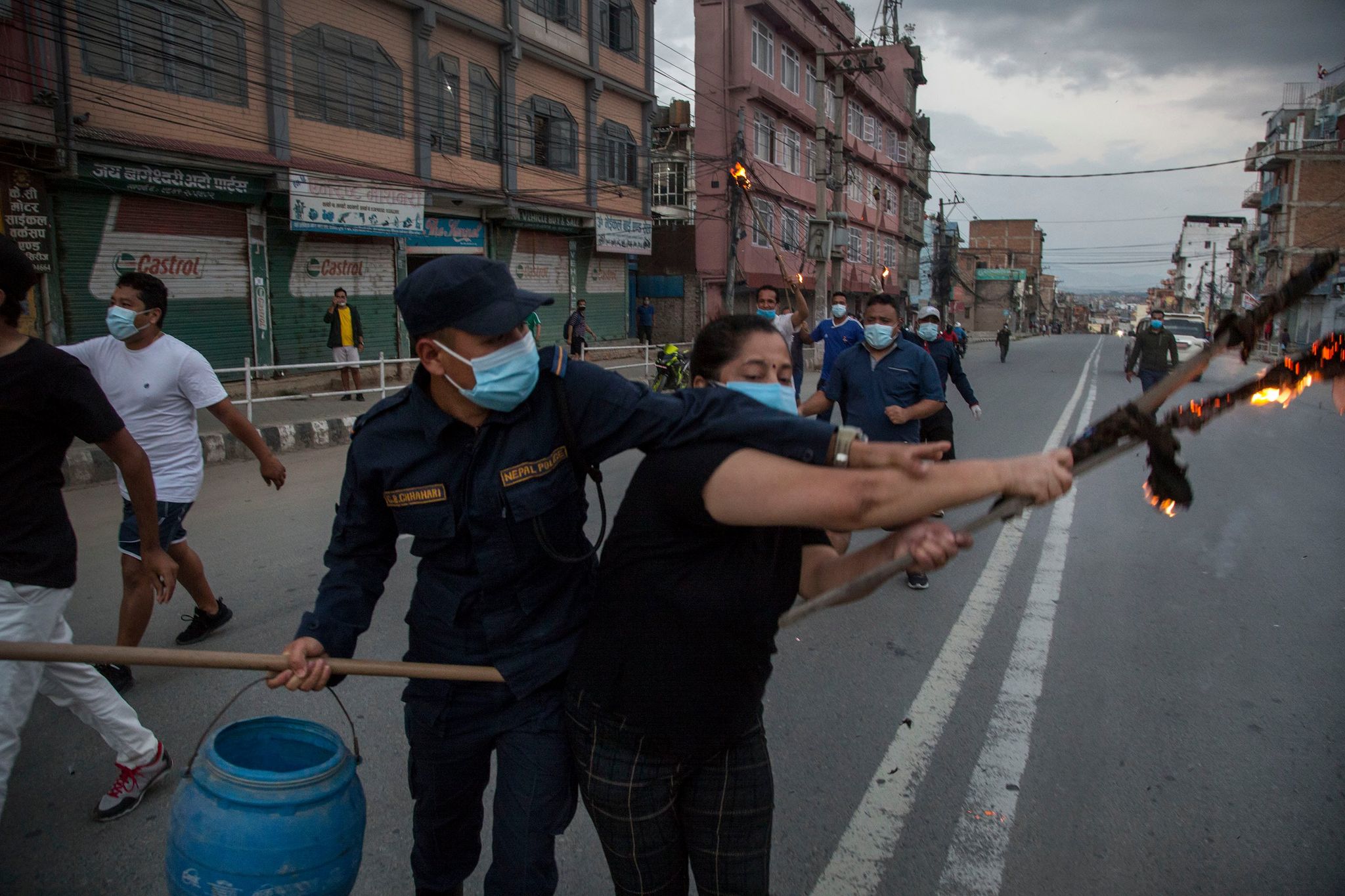 Prakash Chandra Timilsena/TKP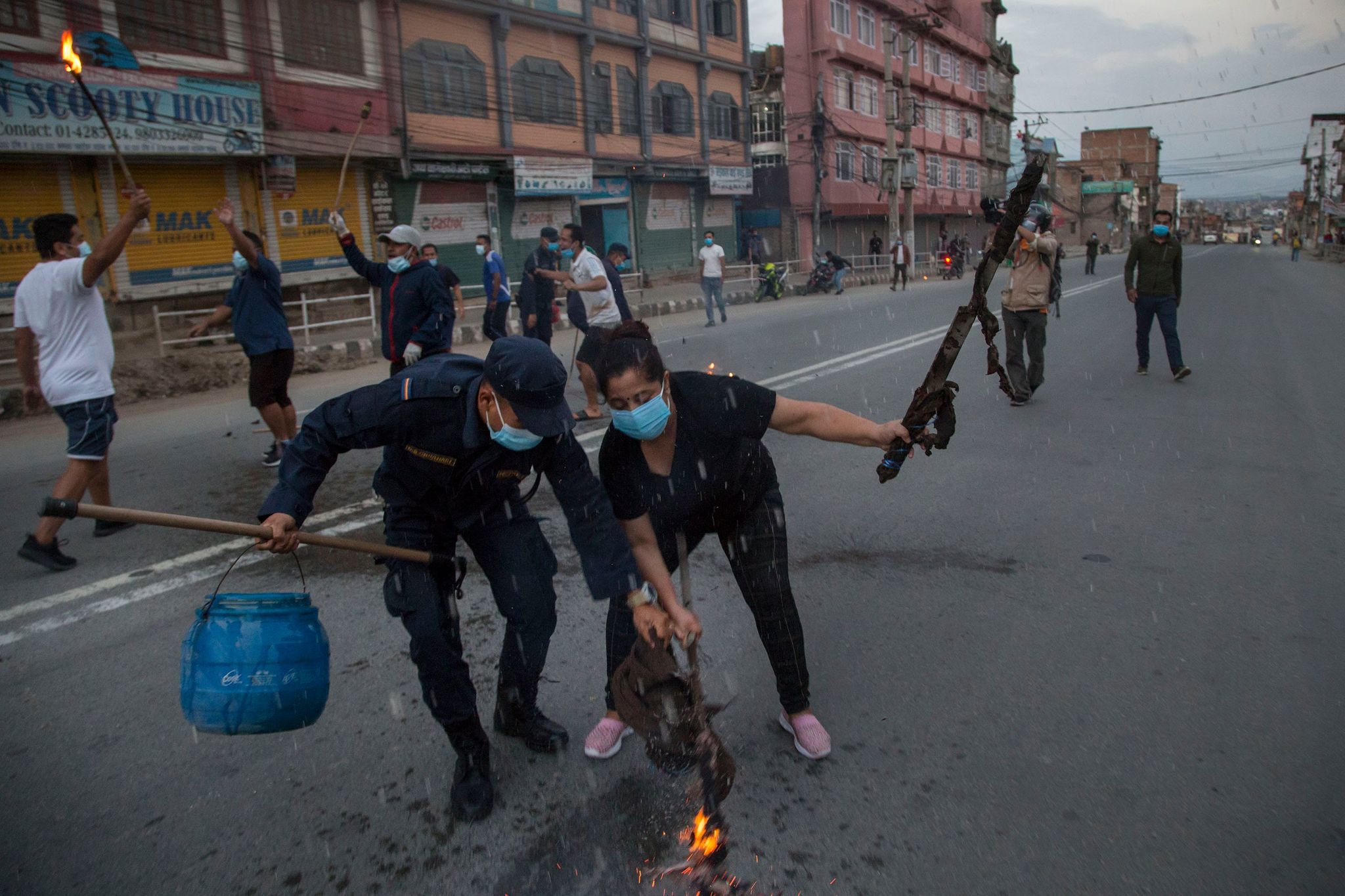 Prakash Chandra Timilsena/TKP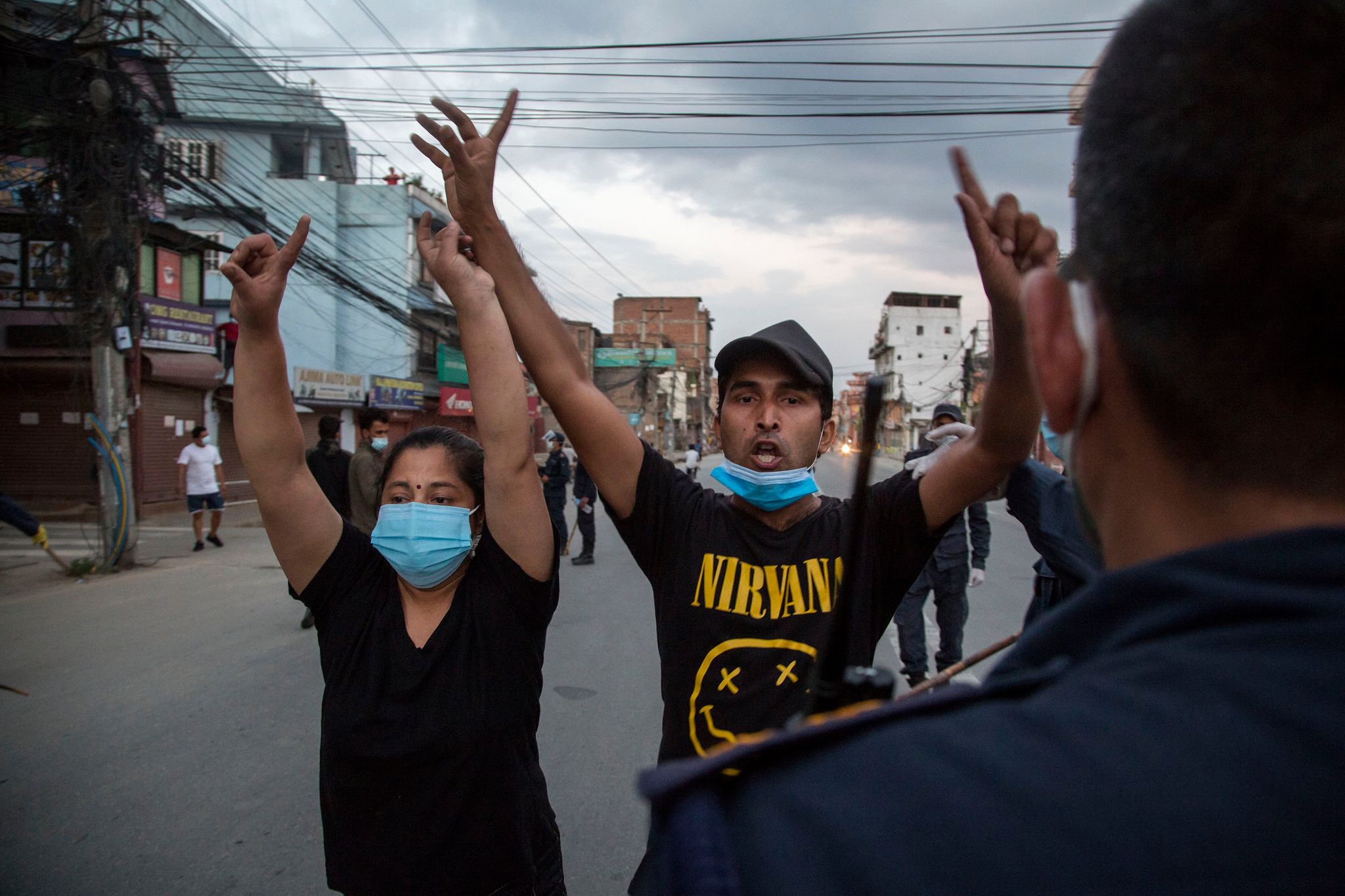 Prakash Chandra Timilsena/TKP
---