Pahan Charhe festival observed with fervour
Devotees gathered in Ason in the Capital to mark the concluding day of the festival.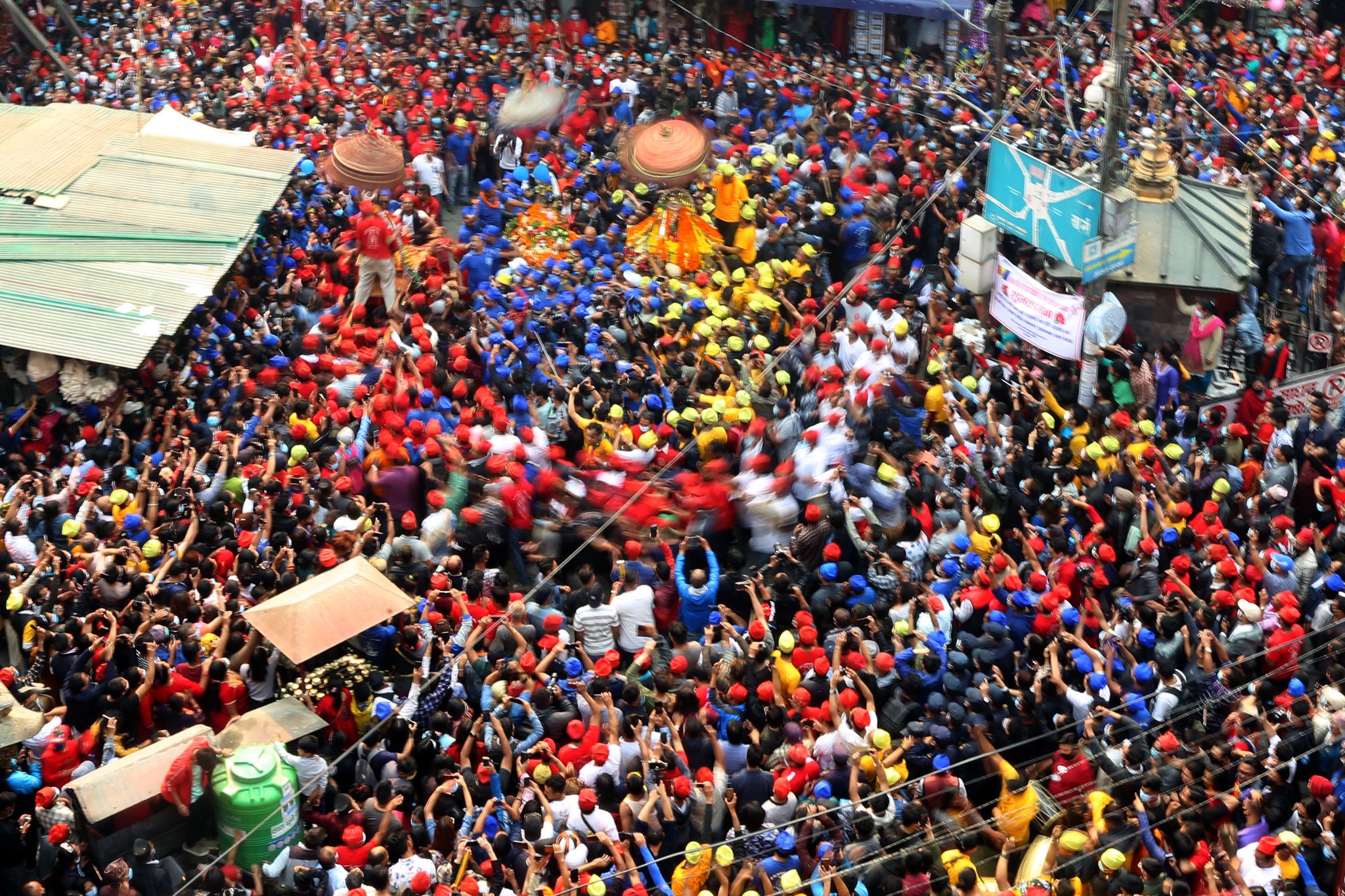 Elite Joshi/TKP
Published at : April 12, 2021
Updated at : April 12, 2021 18:37
People from Newa community in the Capital observed the third and final day of Pahan Charhe festival on Monday.
The festival is celebrated with parades, masked dances and religious worship held over three days in different places.
The festival starts on the 14th day of the dark fortnight of Chilla, the fifth month in the lunar Nepal Era calendar. Inviting friends and relatives to one's home and honoring them with a feast is one of the highlights of the festival.
The celebrations start with the worship of the deity Luku Mahadyah, one of the forms of the Hindu god Shiva, on the evening of the first day.
The Dyah Lwakegu ceremony at Tundikhel marks the second day of the festival, where portable shrines of the Ajima, mother goddesses, are brought together.
The concluding event is the gathering of the palanquins of three Ajimā mother goddesses Lumadhi Ajimā, Kanga Ajimā and Tebāhā Ajimā at the market square of Ason for another Dyah Lwākegu ceremony.
Here are some photos of the jatra being celebrated at Ason, captured by Post's photographer Elite Joshi.
Elite Joshi/TKP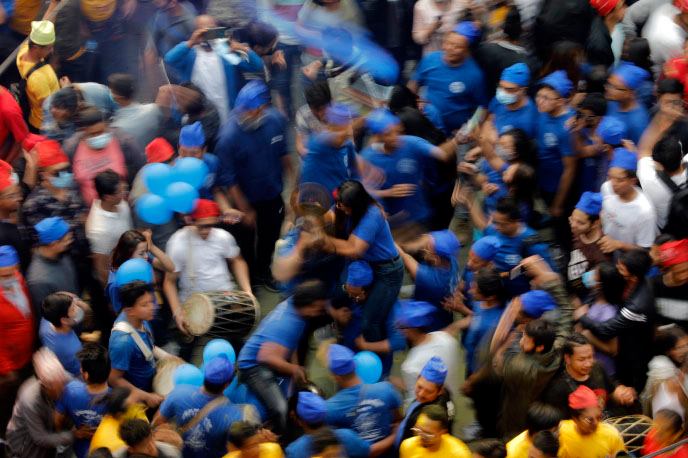 Elite Joshi/TKP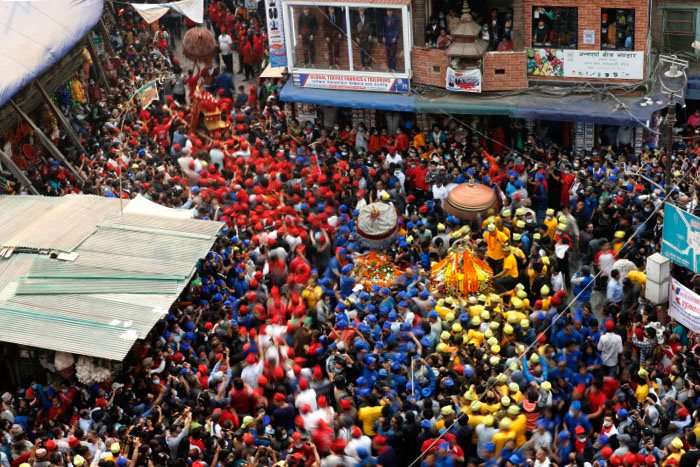 Elite Joshi/TKP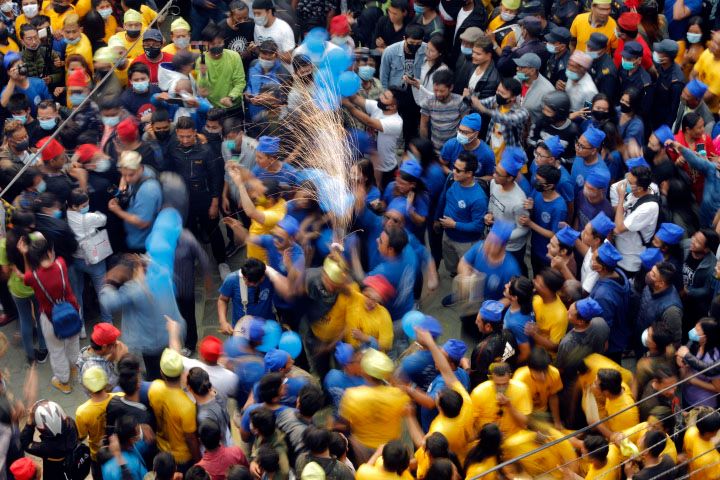 Elite Joshi/TKP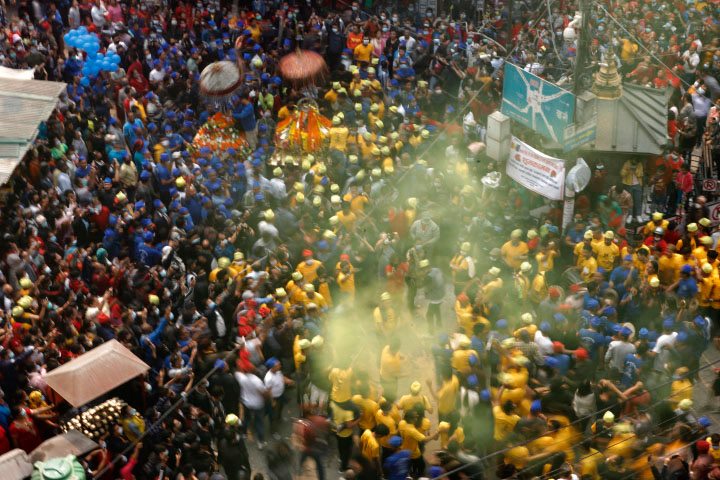 Elite Joshi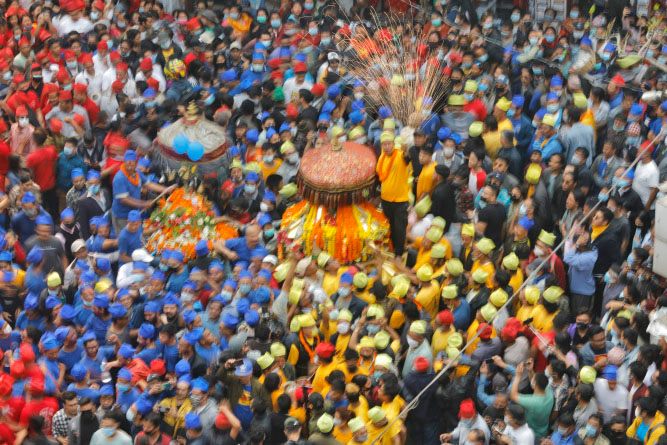 Elite Joshi/TKP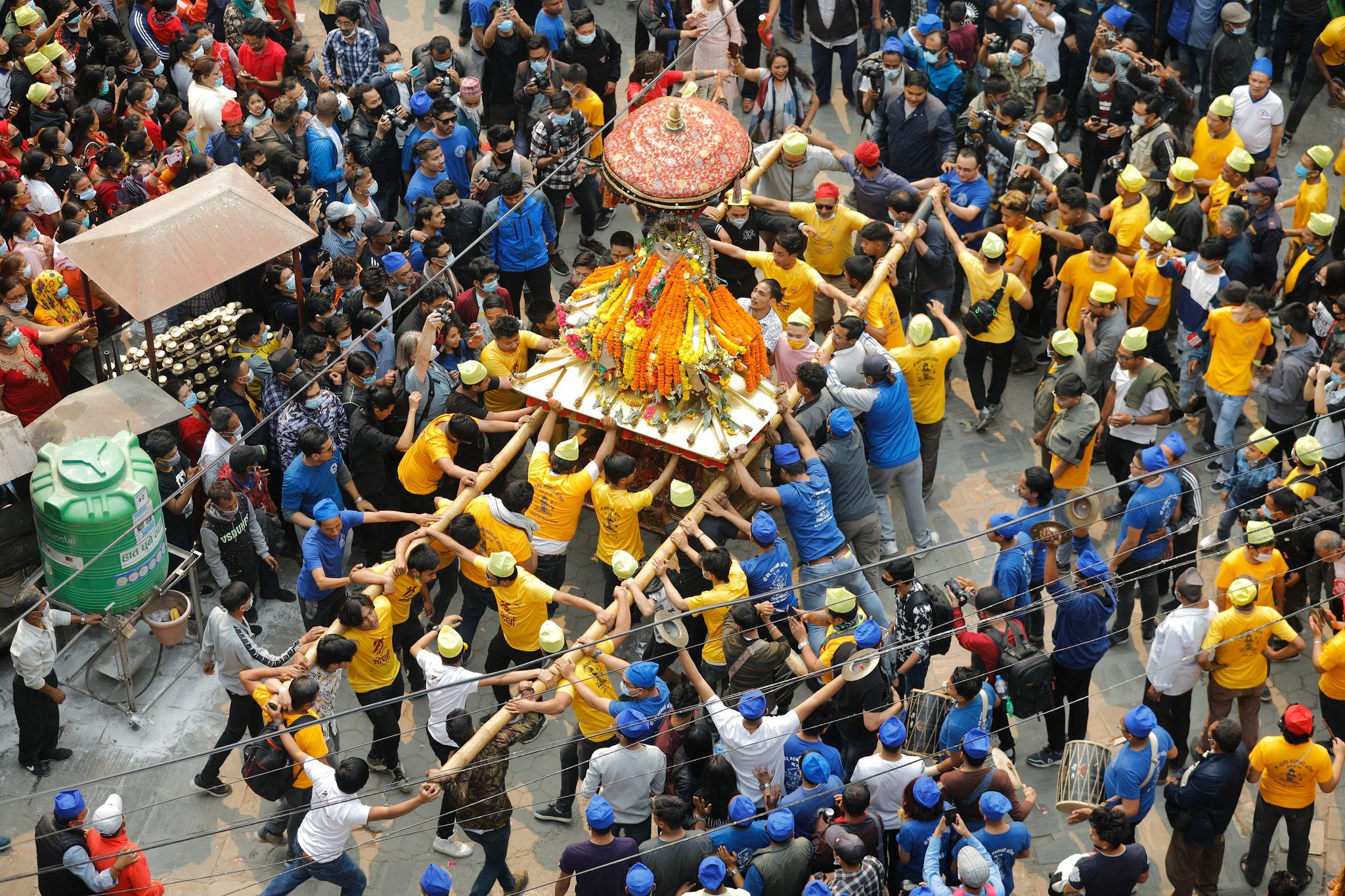 Elite Joshi
---