Demonstration held in front of UN offices in the Capital against Myanmar government's use of excessive force on protesters
The demonstration, organised by a Nepali human rights group, called on the UN to take necessary steps to end the use of force on pro-democracy protestors.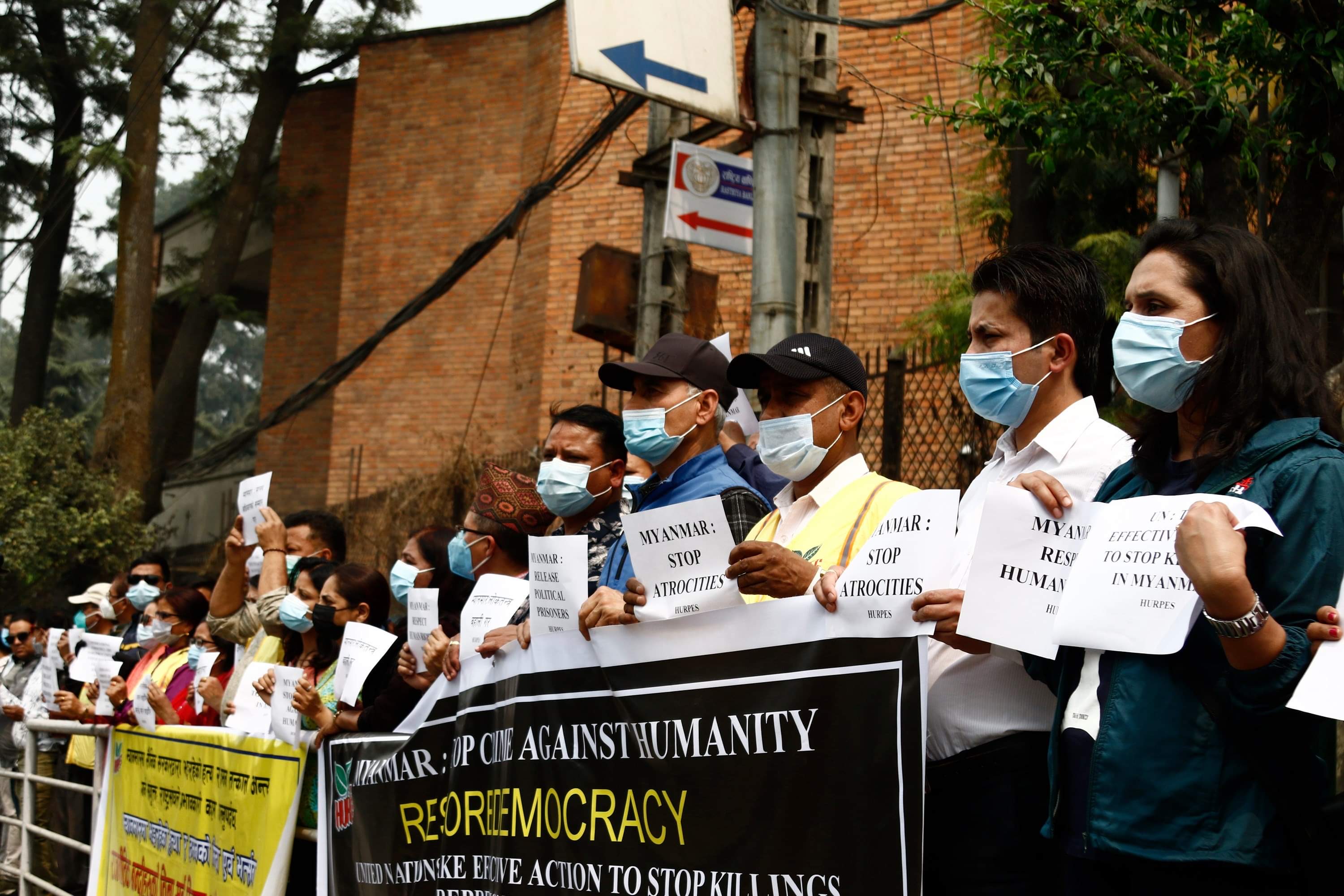 Keshav Thapa/TKP
Published at : March 30, 2021
Updated at : March 30, 2021 15:54
A demonstration was held in the Capital on Tuesday demanding that the United Nations take effective steps against Myanmar's military junta government's use of excessive force on pro-democracy protesters.

The demonstration, organised by Human Rights and Peace Society Nepal outside the UN House in Pulchowk, urged the international body to take effective steps to end Myanmar military's crackdown on democracy protests.
Myanmar's military had seized power on February 1 in a coup against the democratically elected government of Nobel laureate Aung San Suu Kyi, who was detained along with other leaders of her National League for Democracy (NLD) party.
According to a Reuters report, at least 512 civilians had been killed in nearly two months of protests against the coup, 141 of them on Saturday, the bloodiest day of the unrest.
Holding banners and placards, the demonstrators urged everyone to unite for the reinstatement of democracy in Myanmar, demand unconditional release of political prisoners and the international community make a collective effort to this end.
Here are some photos of the peaceful protest outside the United Nations Nepal office captured by Post photographer Keshav Thapa.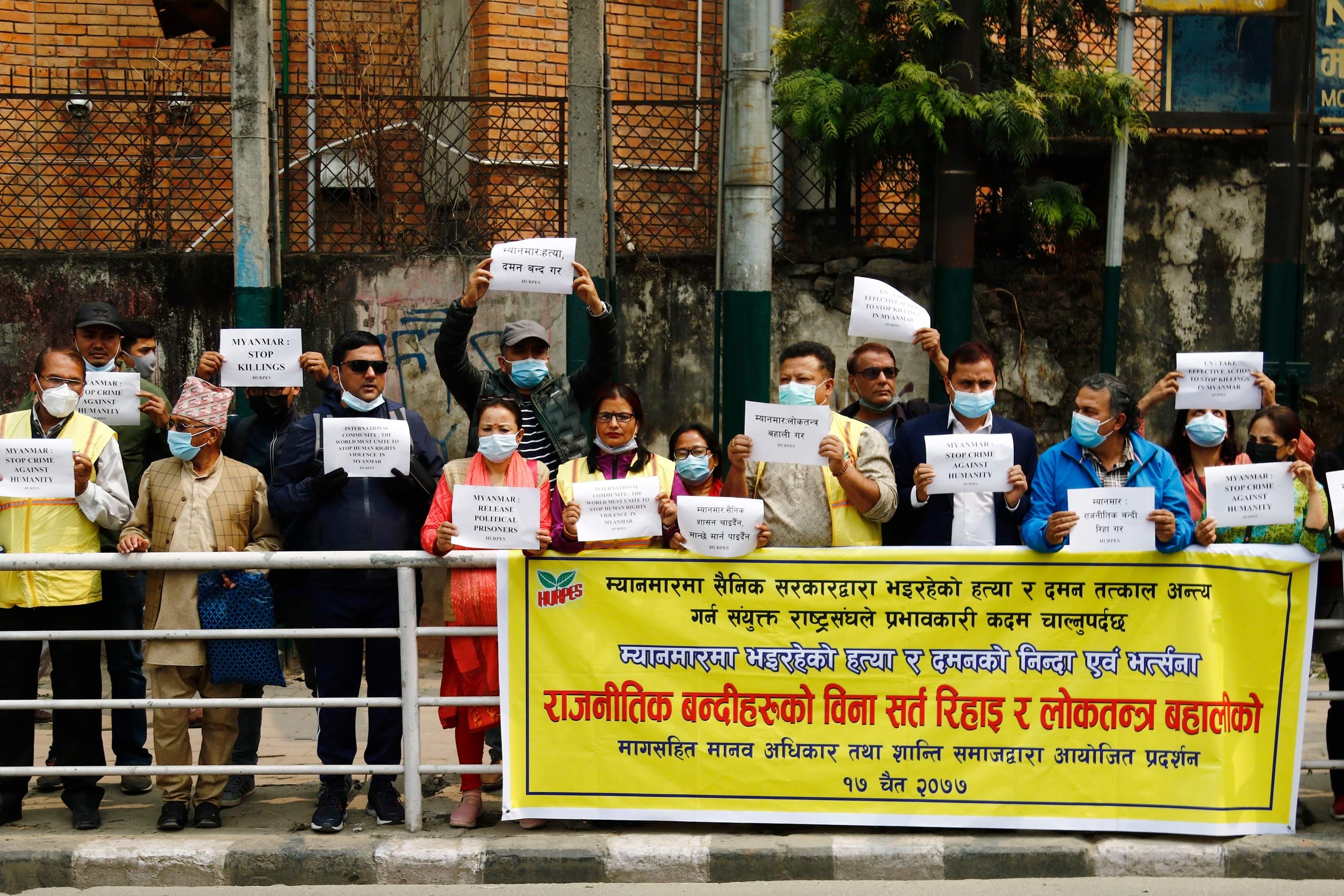 Keshav Thapa/TKP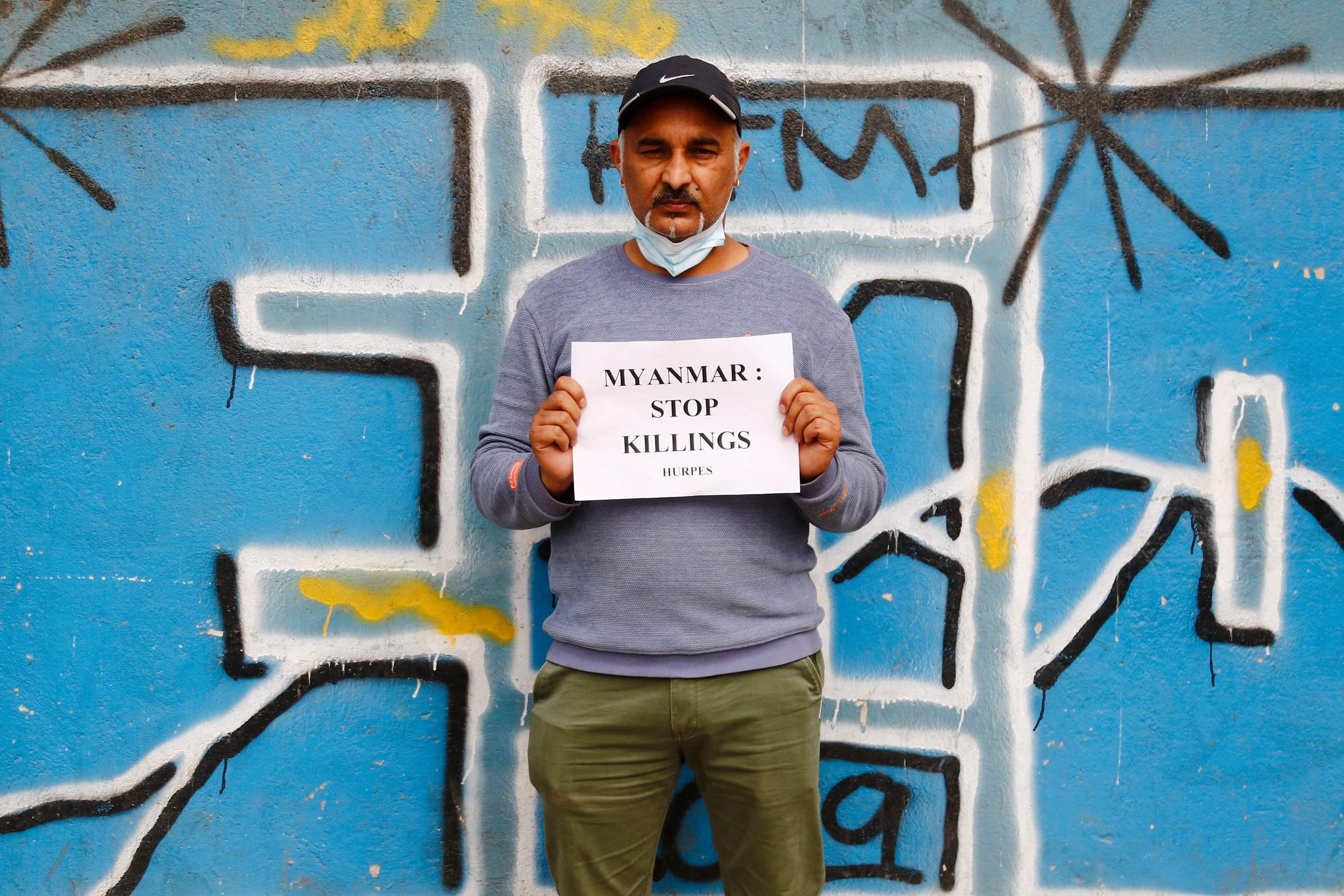 Keshav Thapa/TKP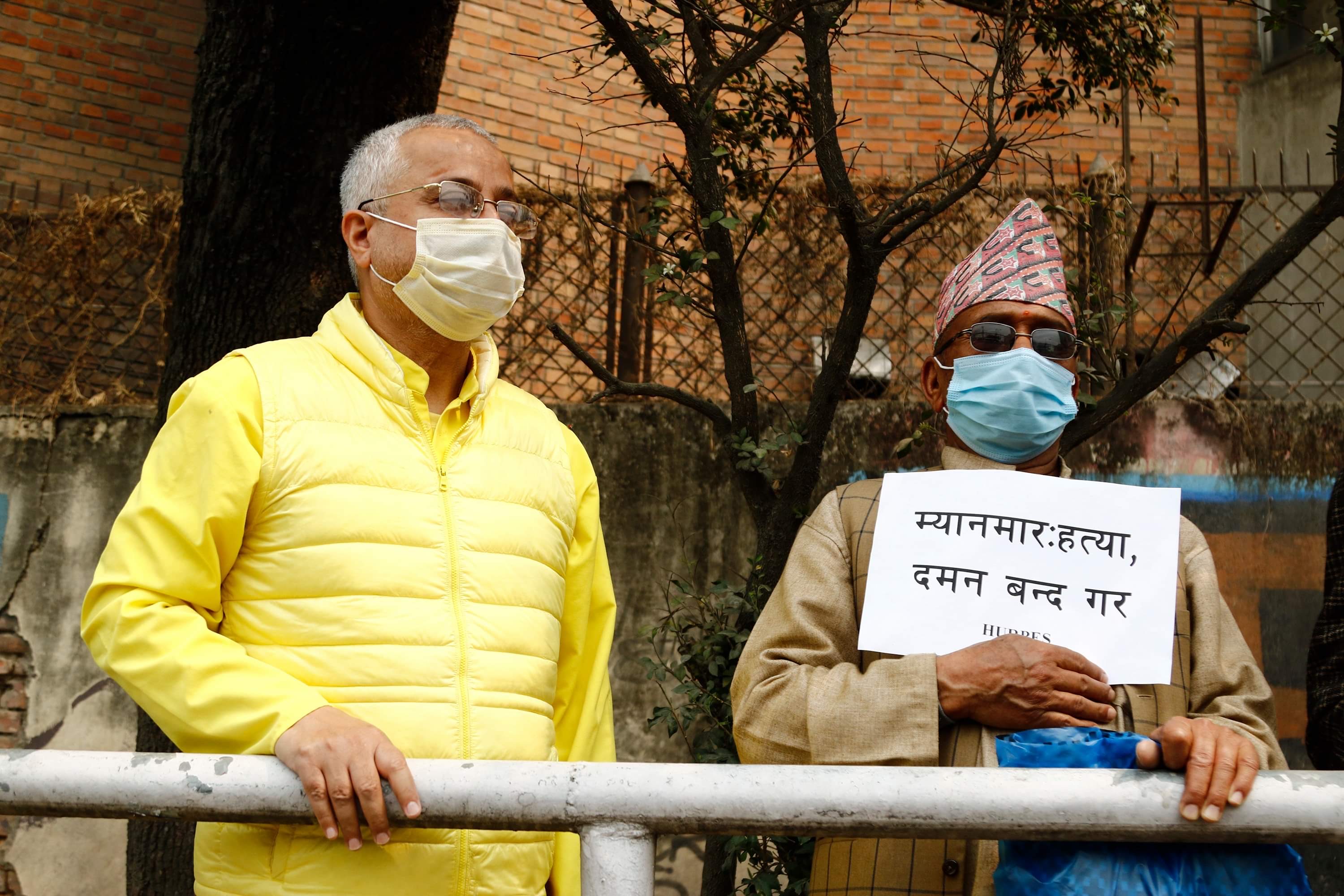 Keshav Thapa/TKP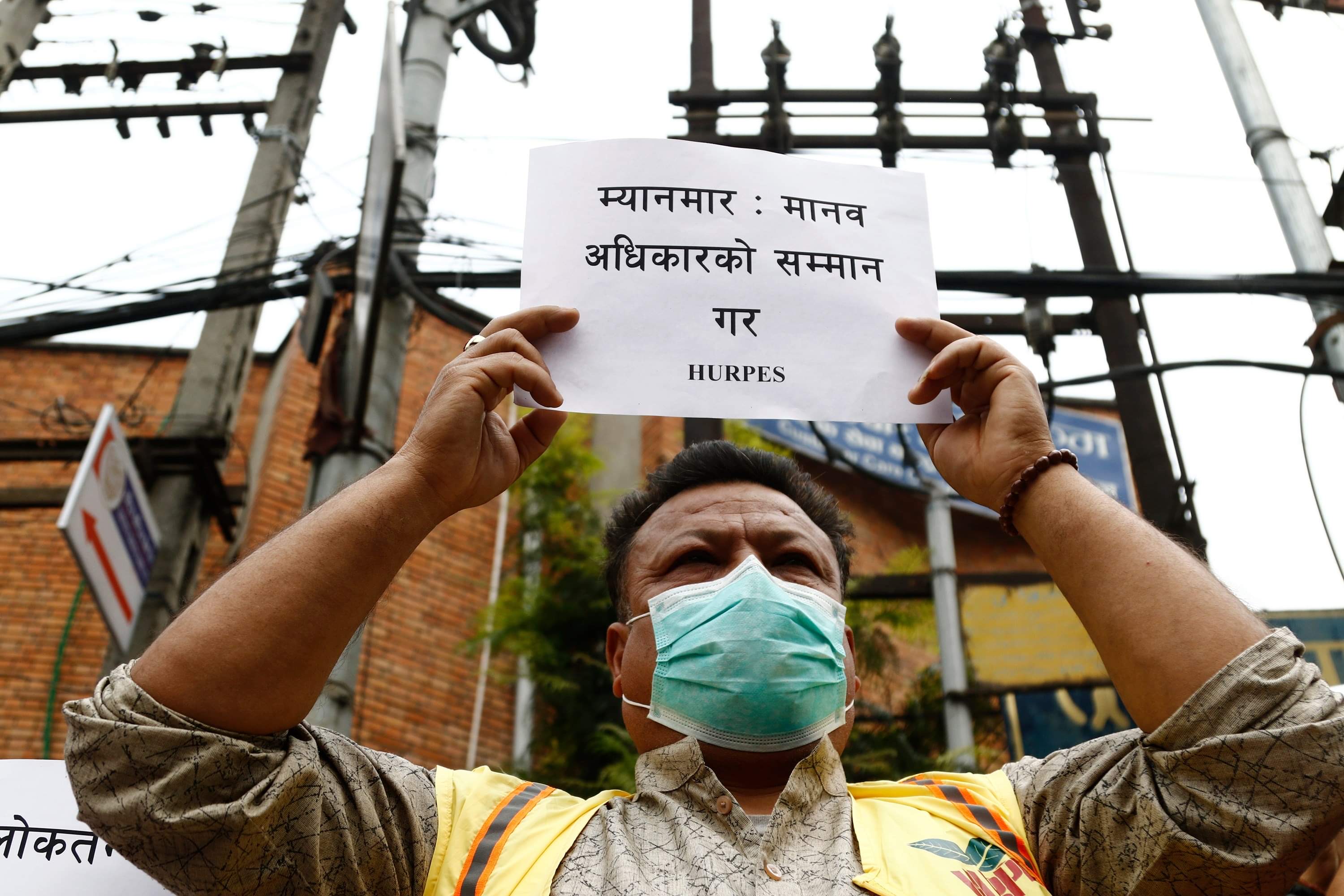 Keshav Thapa/TKP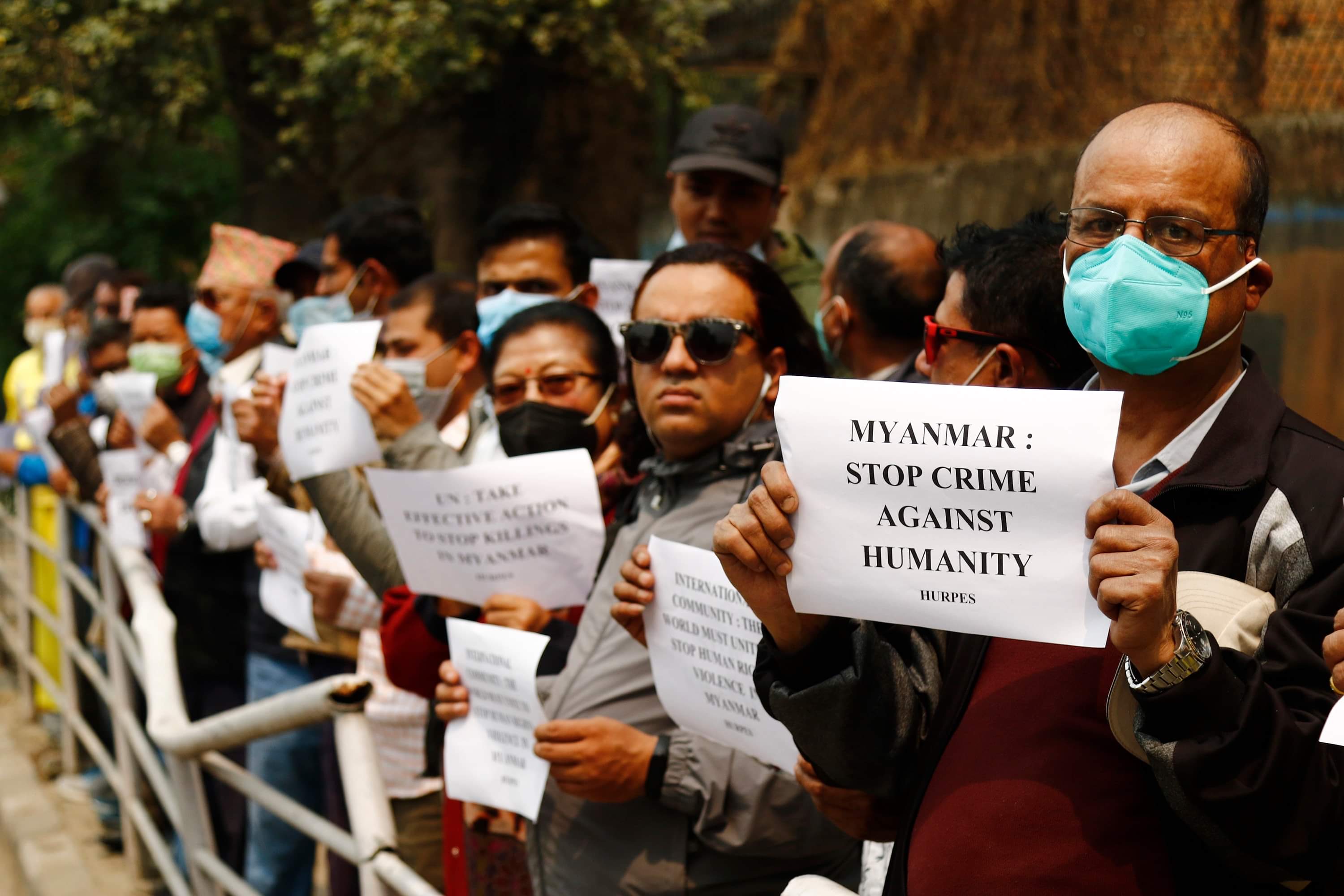 Keshav Thapa/TKP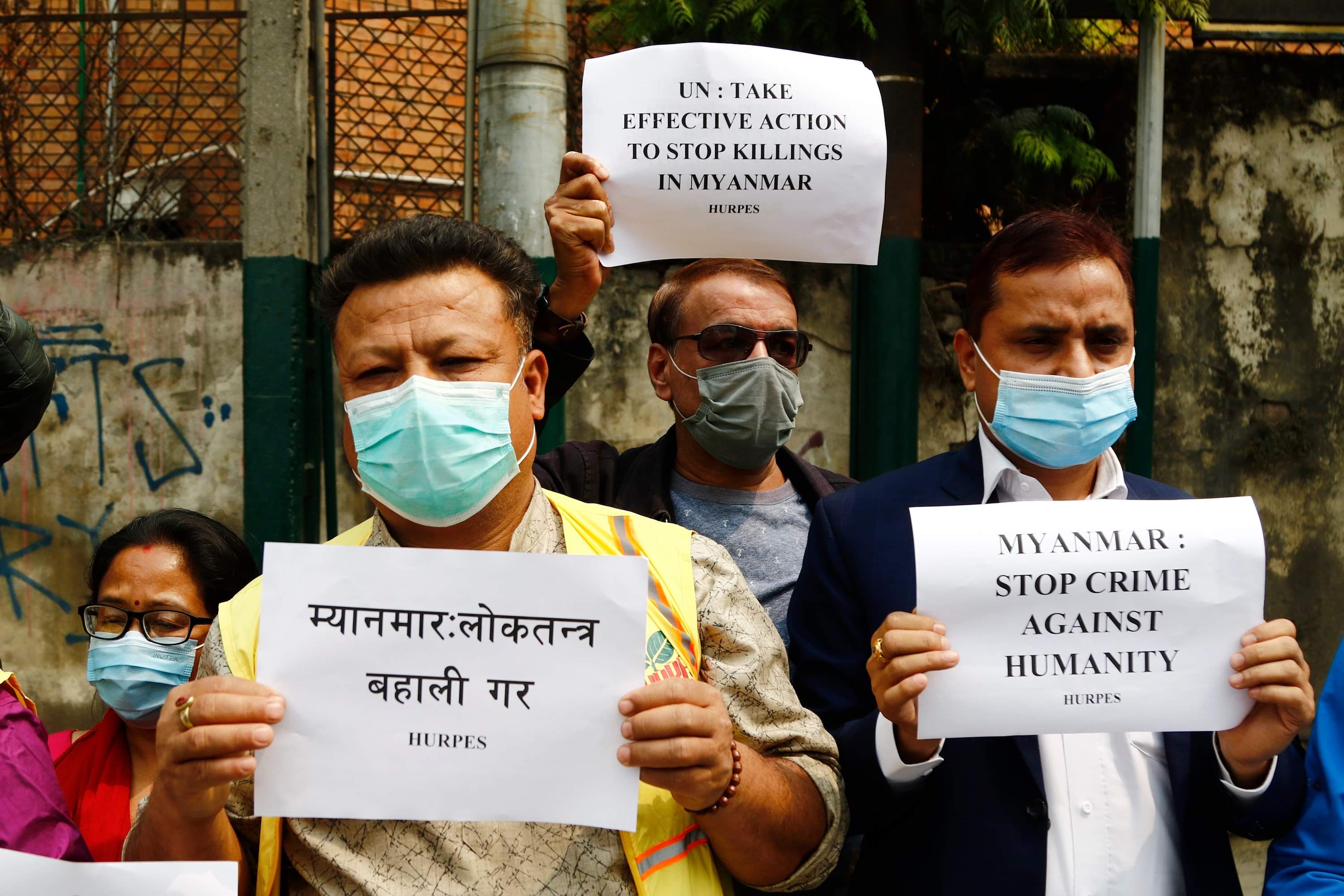 Keshav Thapa/TKP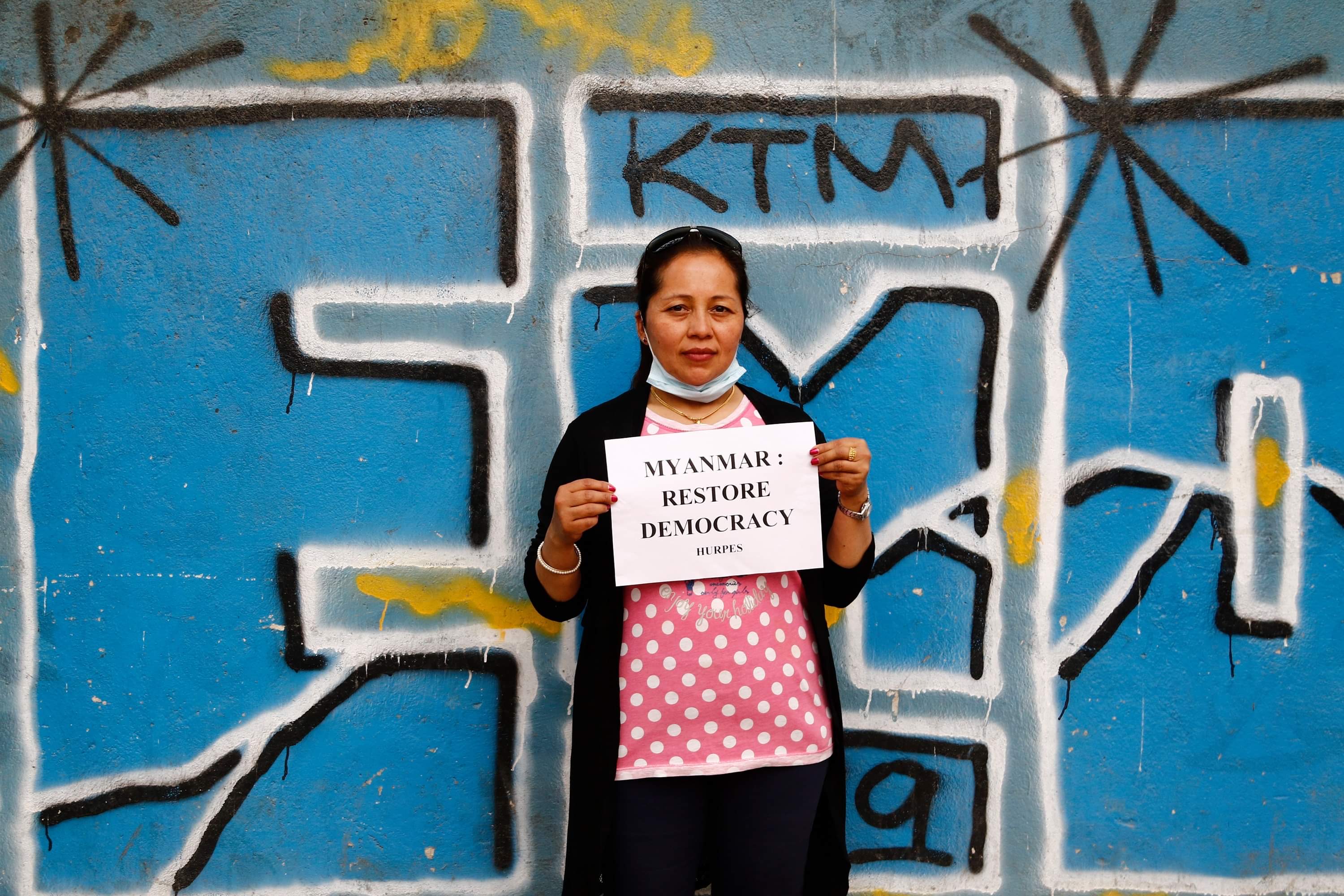 Keshav Thapa/TKP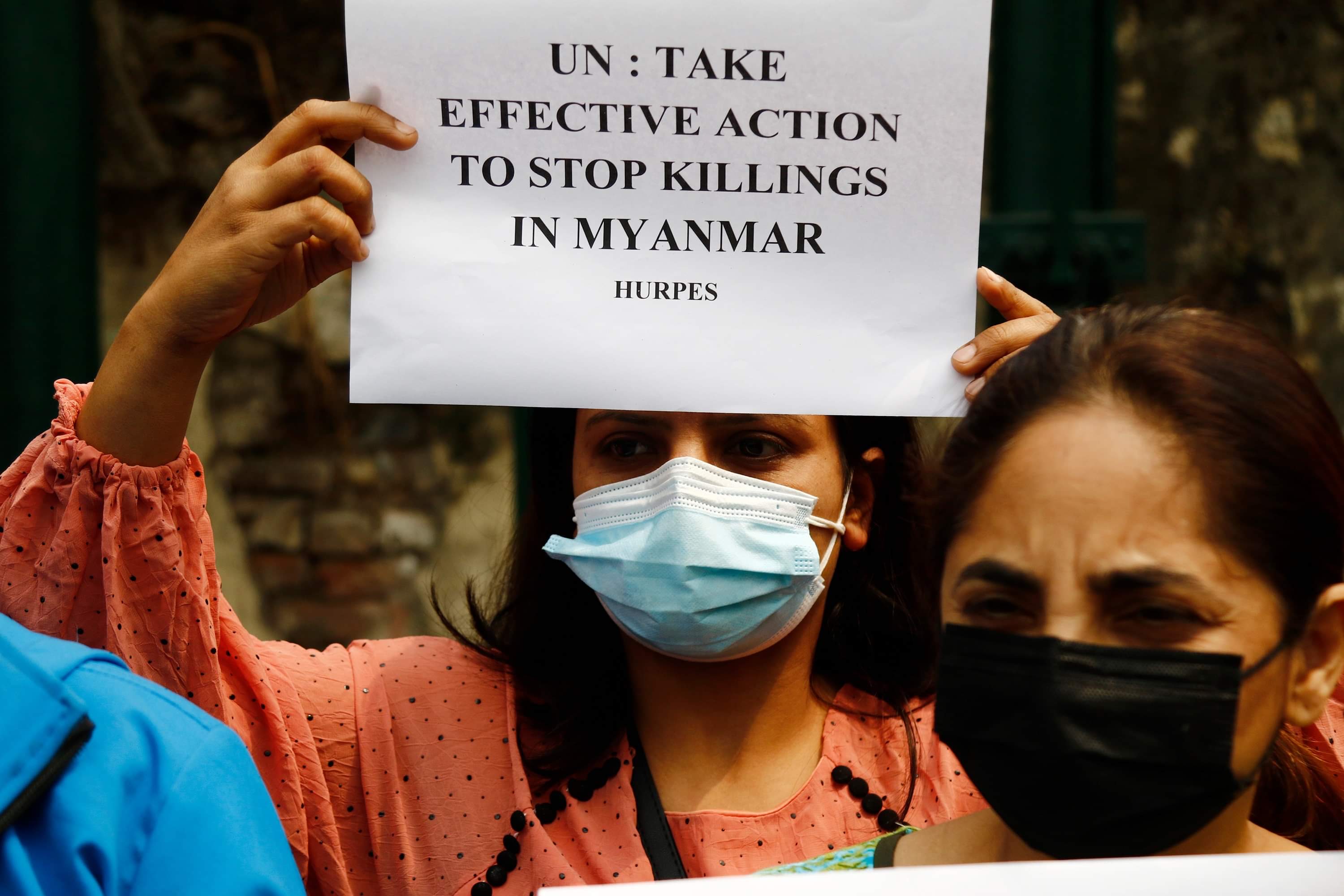 Keshav Thapa/TKP
---