Protests erupt across country against dissolution of House
Youths associated with the ruling party, the opposition took out protest rallies terming the move unconstitutional even security forces have been mobilised in large numbers.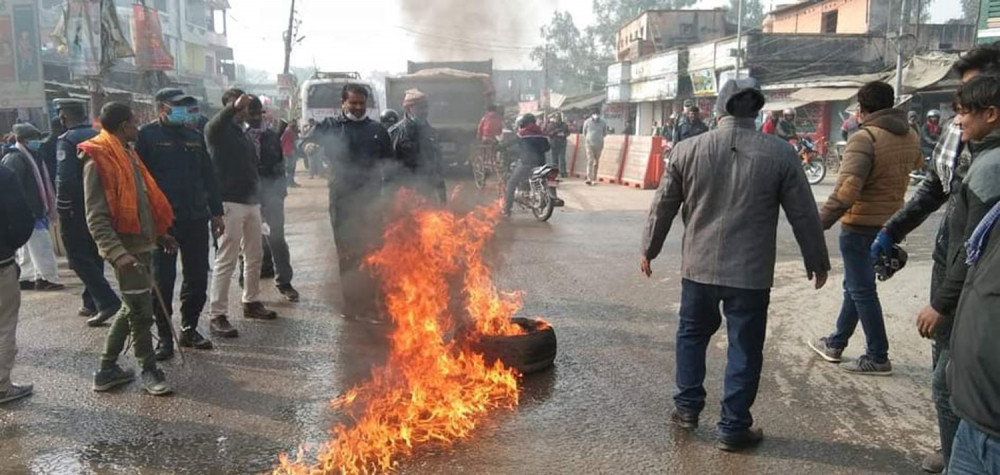 Post photo: Laxmi Shah
Published at : December 20, 2020
Updated at : December 20, 2020 19:14
Protests erupted in various parts of the country including the Capital, against the KP Sharma Oli government's move to dissolve the House of Representatives on Sunday.
In Kathmandu various organisations affiliated to the ruling Nepal Communist Party (NCP) organised a protest rally against the government's move.
Calling the House dissolution an unconstitutional, undemocratic and autocratic move, a protest rally was organised at Maitighar at 3pm today.
As per the recommendation of the Oli government, President Bidya Devi Bhandari swiftly endorsed the dissolution of the House of Representatives and the proposal to hold the general elections on April 30 and May 10 next year.
Meanwhile, in view of a possible fallout, security arrangements in the Capital have been tightened.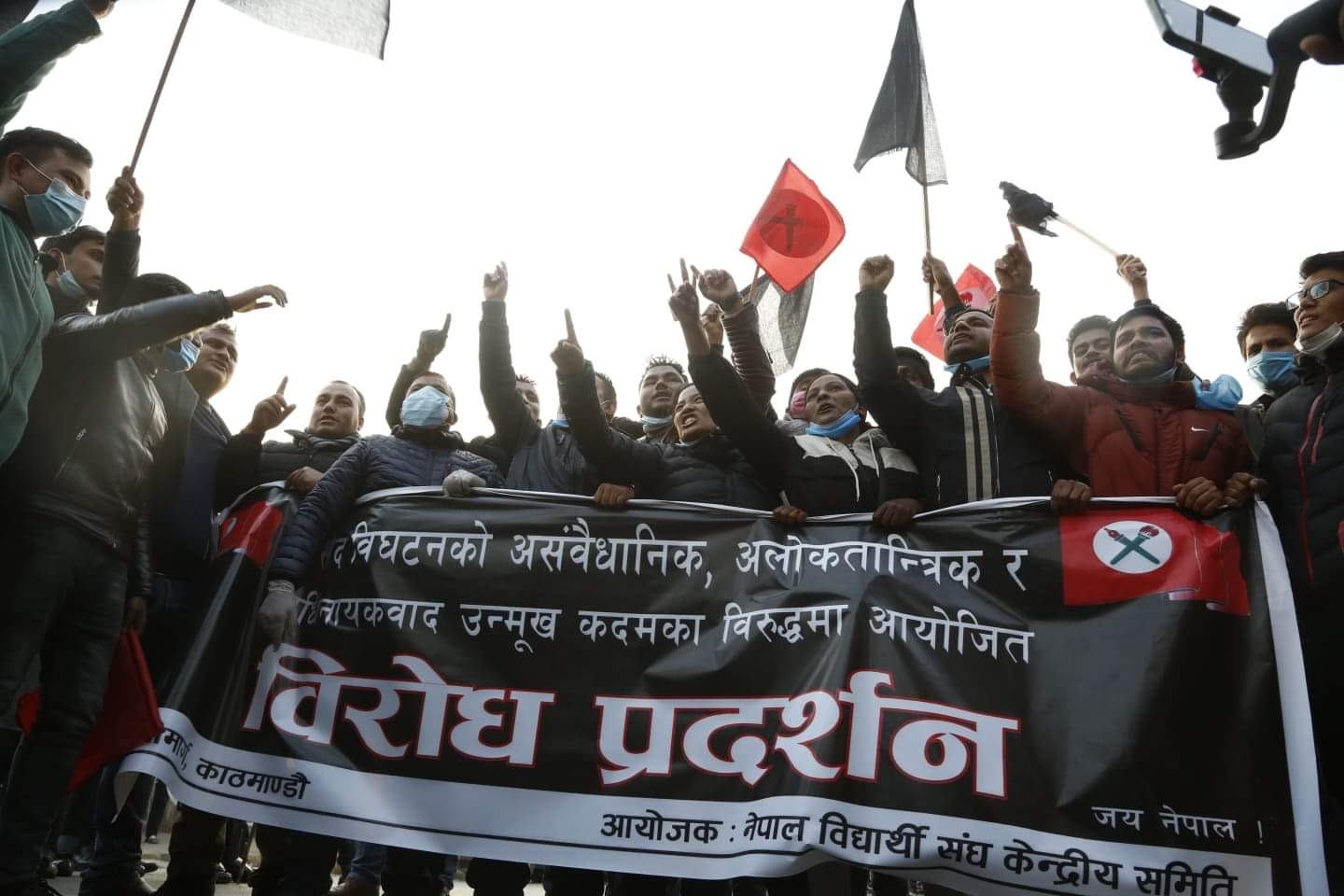 Prakash Chandra Timilsena/TKP
Nepal Police and Armed Police Force personnel have been deployed at the Prime Minister's residence, Bhatbhateni area, President's Office, offices of various political parties and the Maitighar area.
Protest rallies were also taken out in Hetauda and Biratnagar by the Nepali Congress and its sister organisations.
In Bara, youths affiliated with the ruling party, the Nepali Congress and the Janata Samajwadi Party took to the streets to protest against the Oli government, terming the government move unconstitutional.
Youths affiliated with the ruling communist party burnt the effigy of the prime minister at Mahendra Pul in Pokhara. Supporters of the Puhspa Kamal Dahal and Madhav Nepal factions took to the streets to protest the dissolution of the House.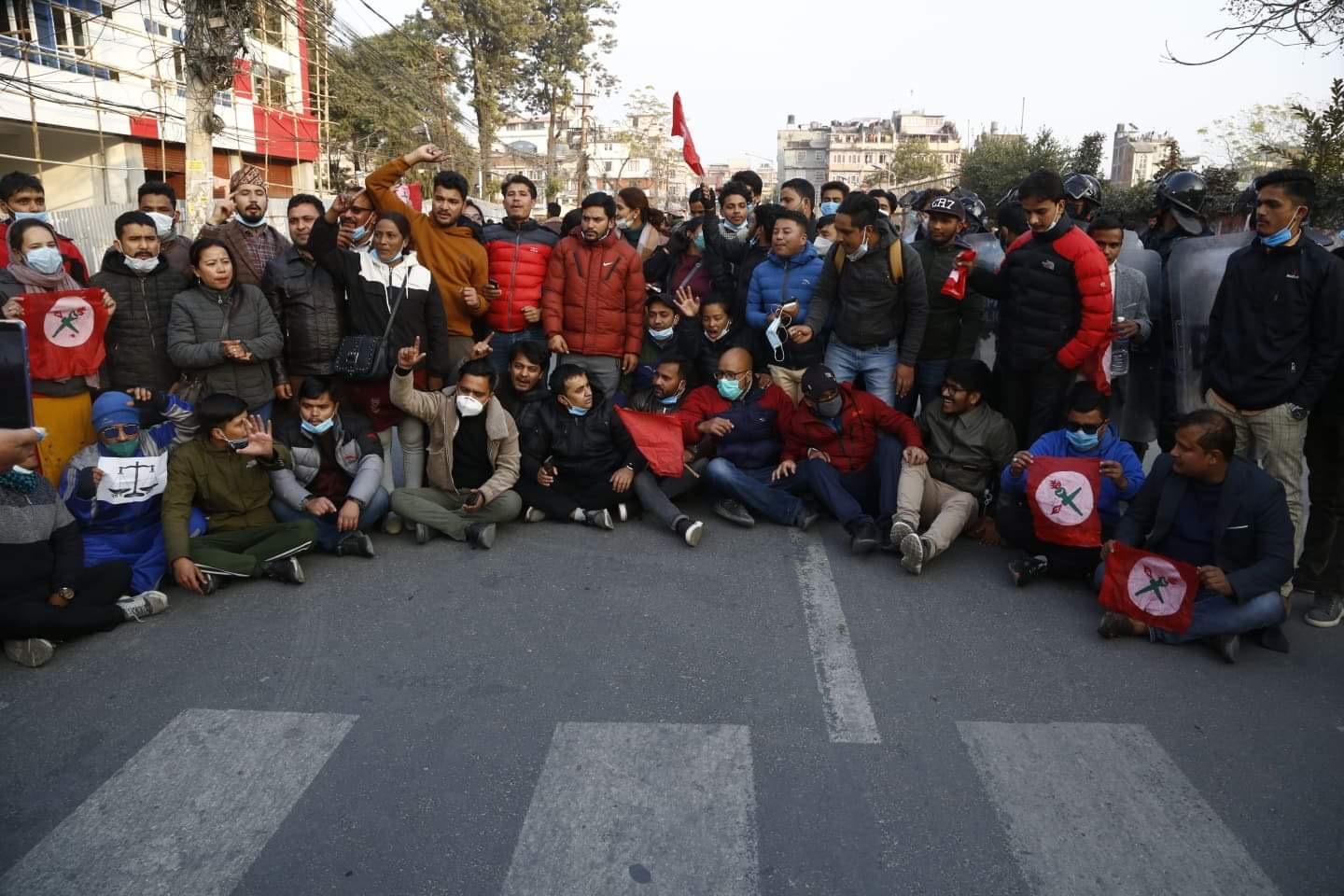 Prakash Chandra Timilsena/TKP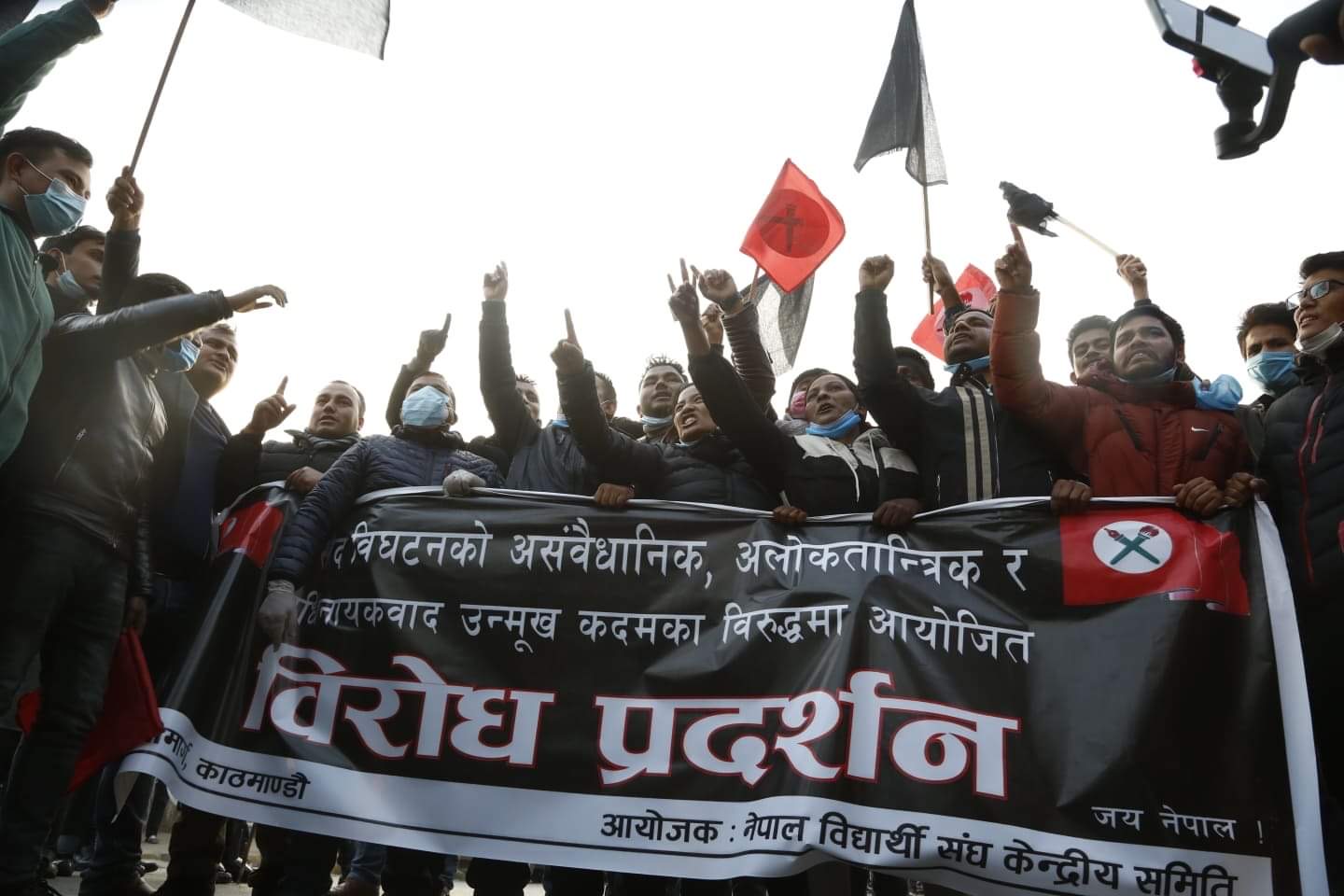 Prakash Chandra Timilsena/TKP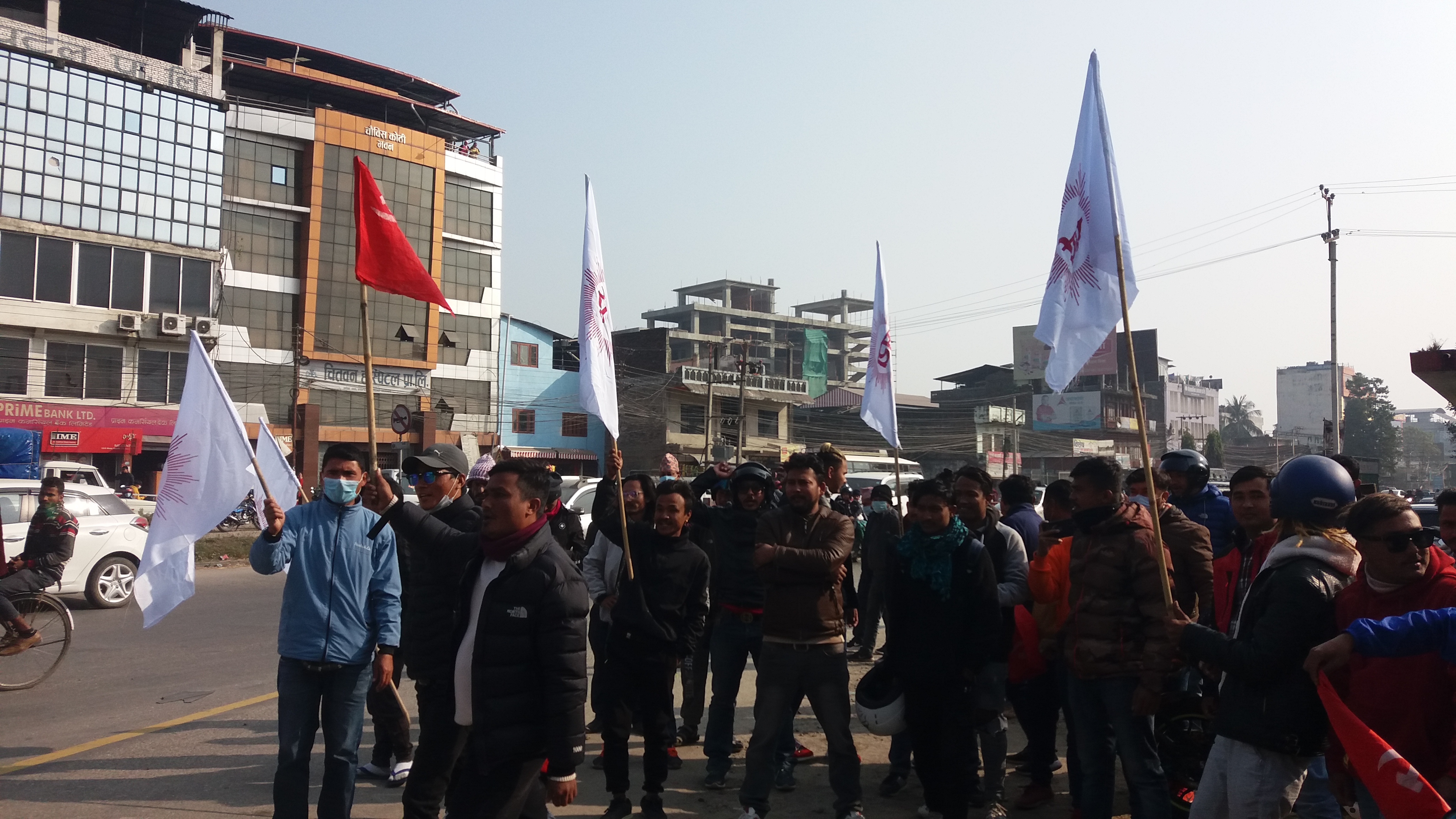 Post photo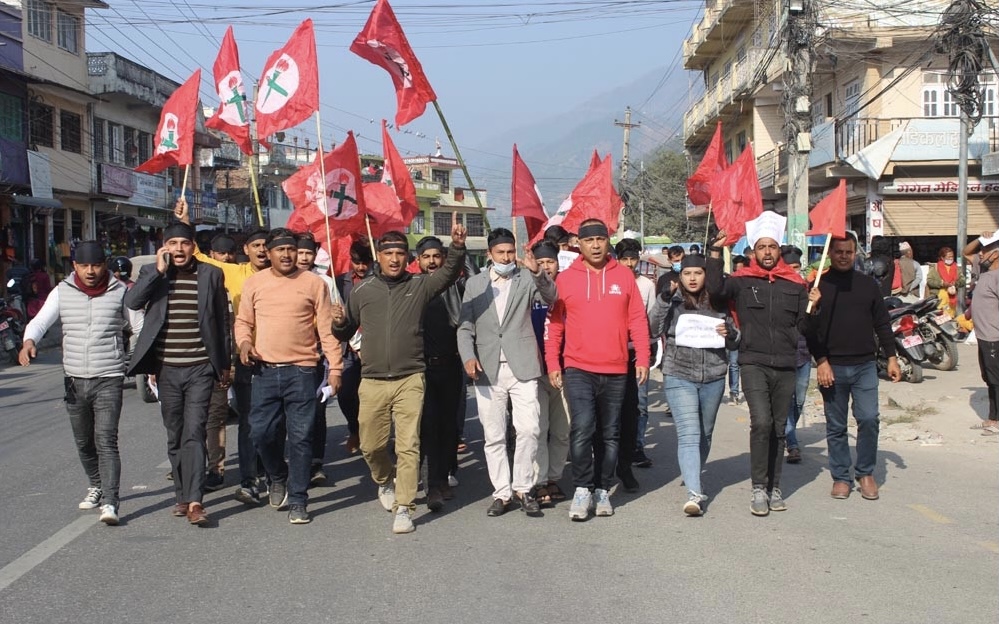 Post photo: Subash Bidari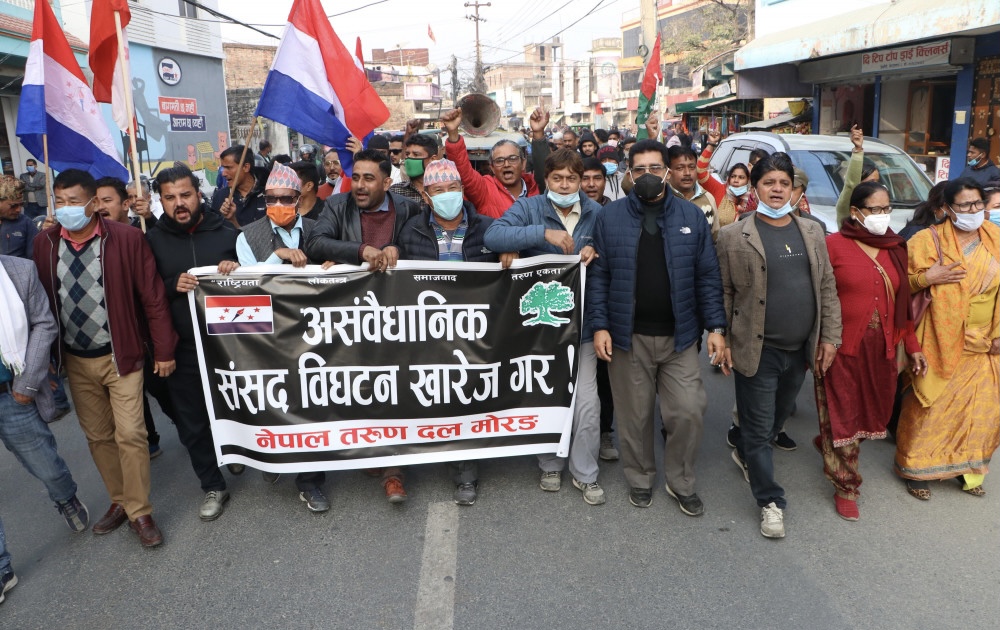 Photo courtesy: Dev Narayan Shah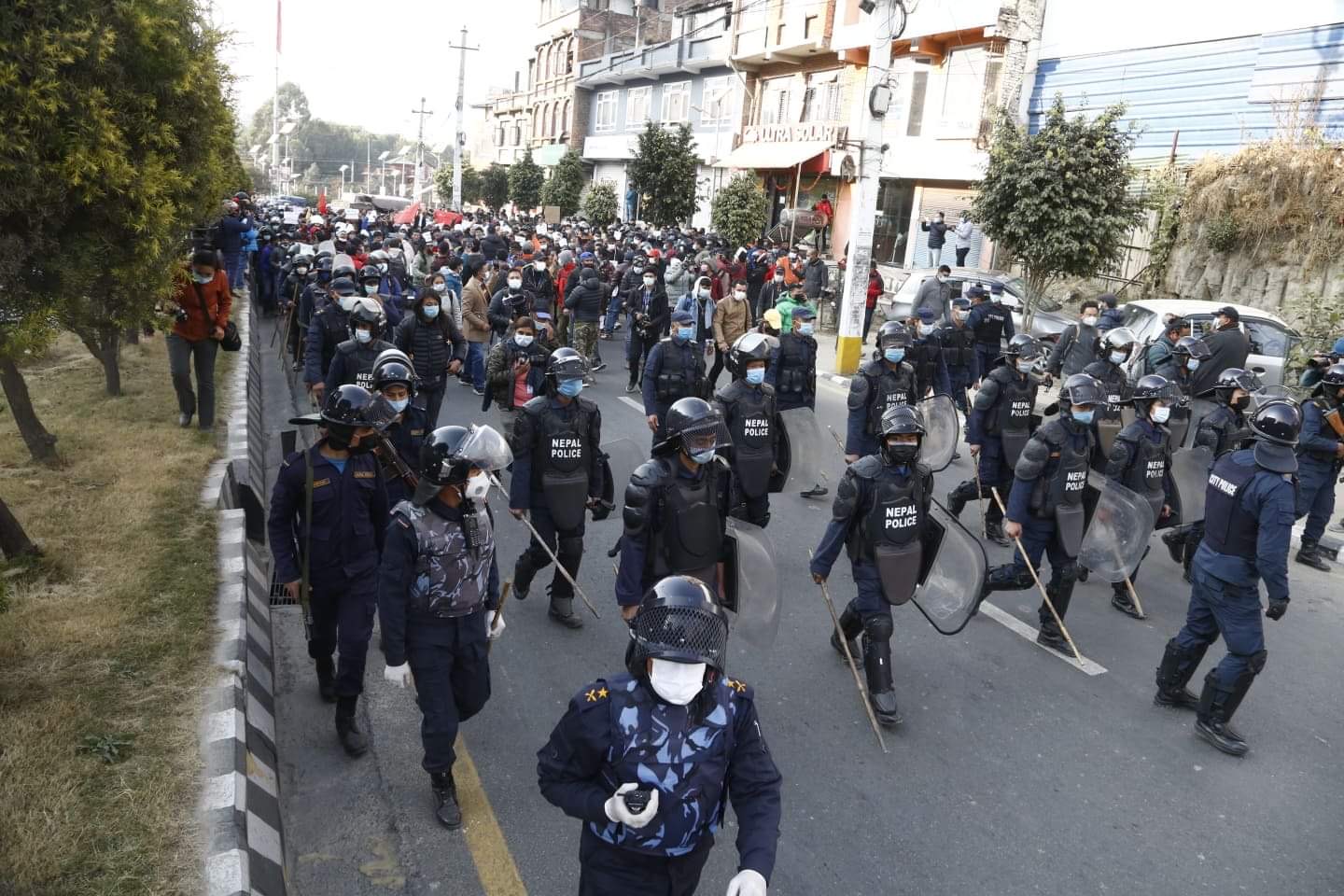 Prakash Chandra Timilsena/TKP
Prakash Chandra Timilsena/TKP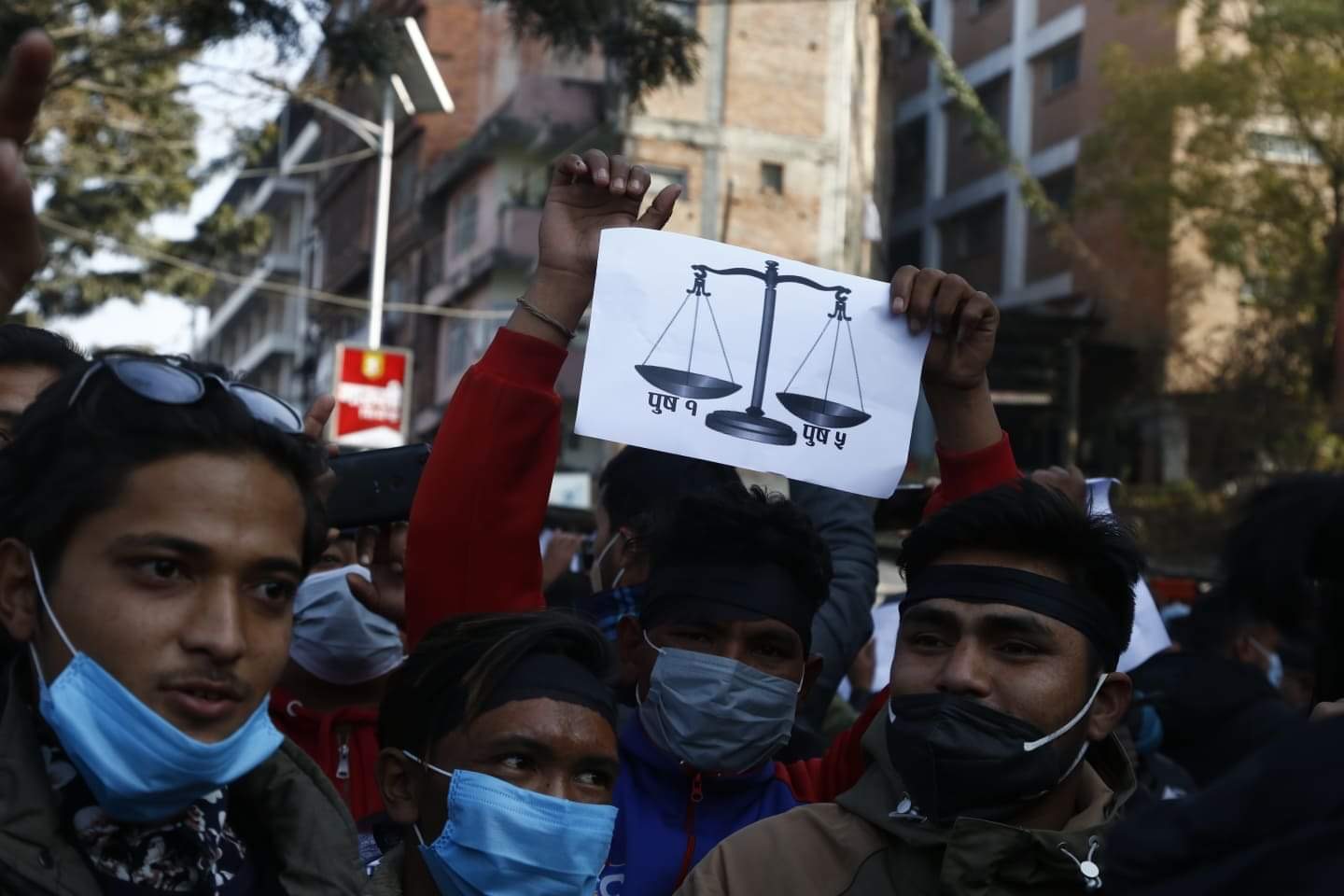 Prakash Chandra Timilsena/TKP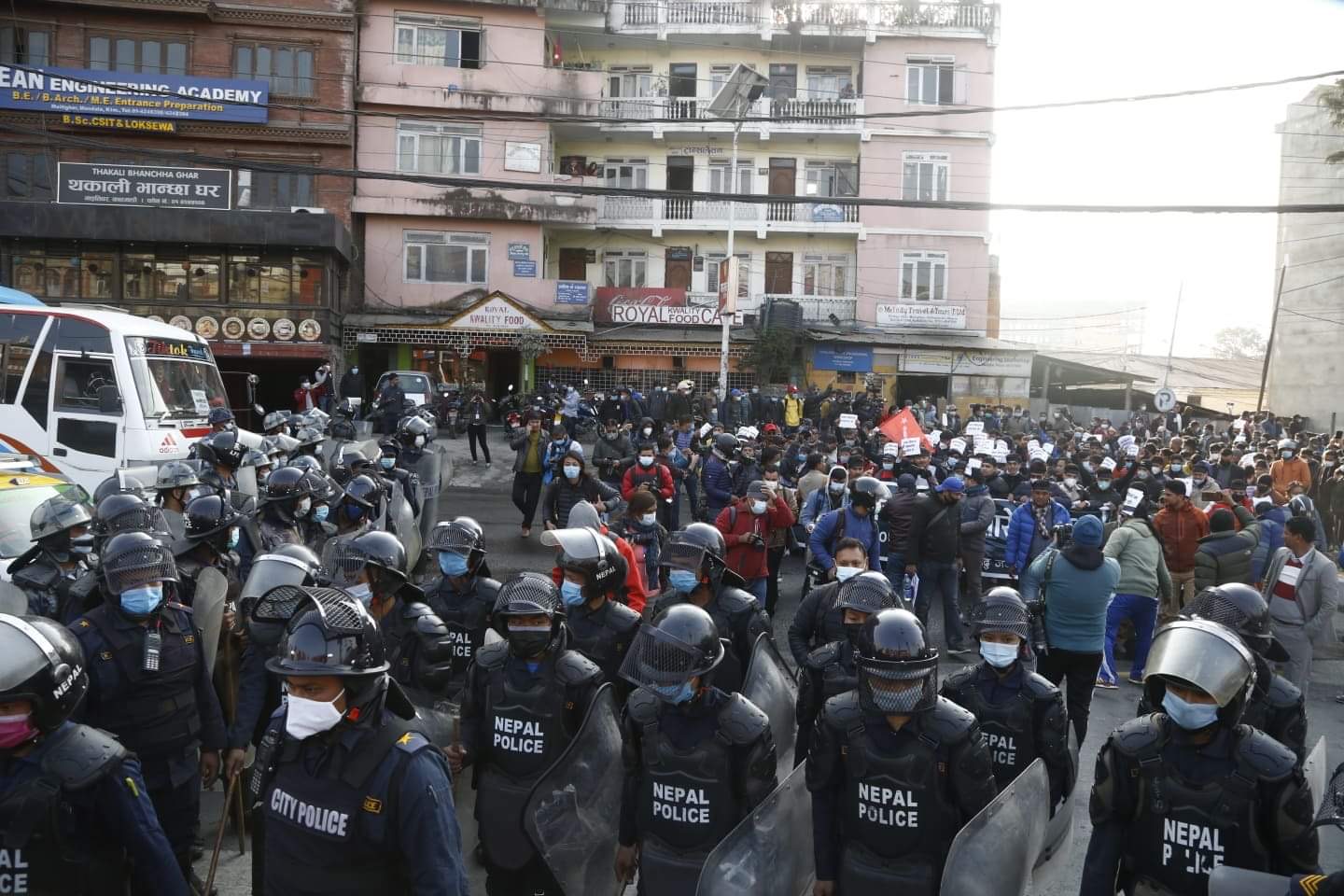 Prakash Chandra Timilsena/TKP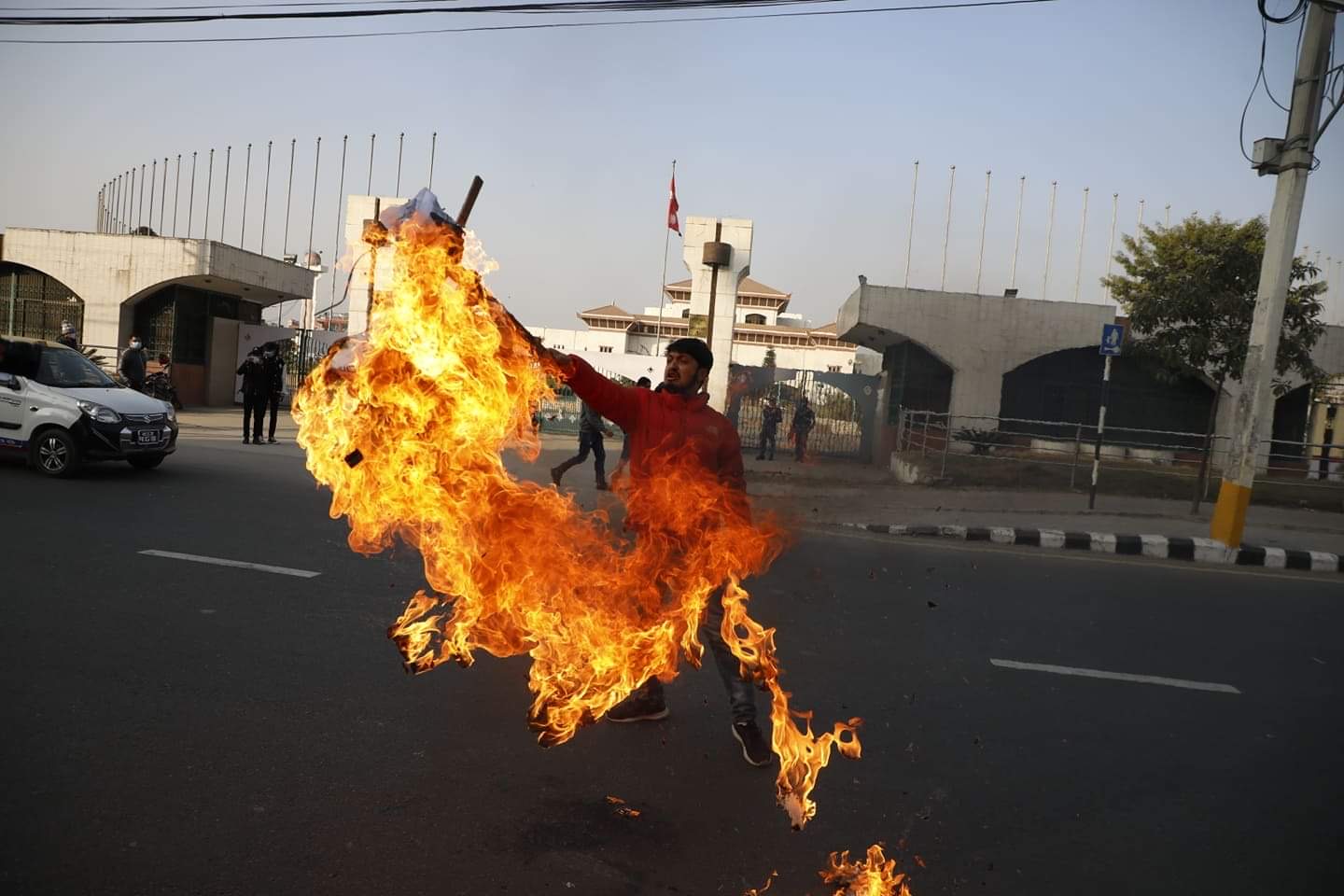 Hemanta Shrestha /TKP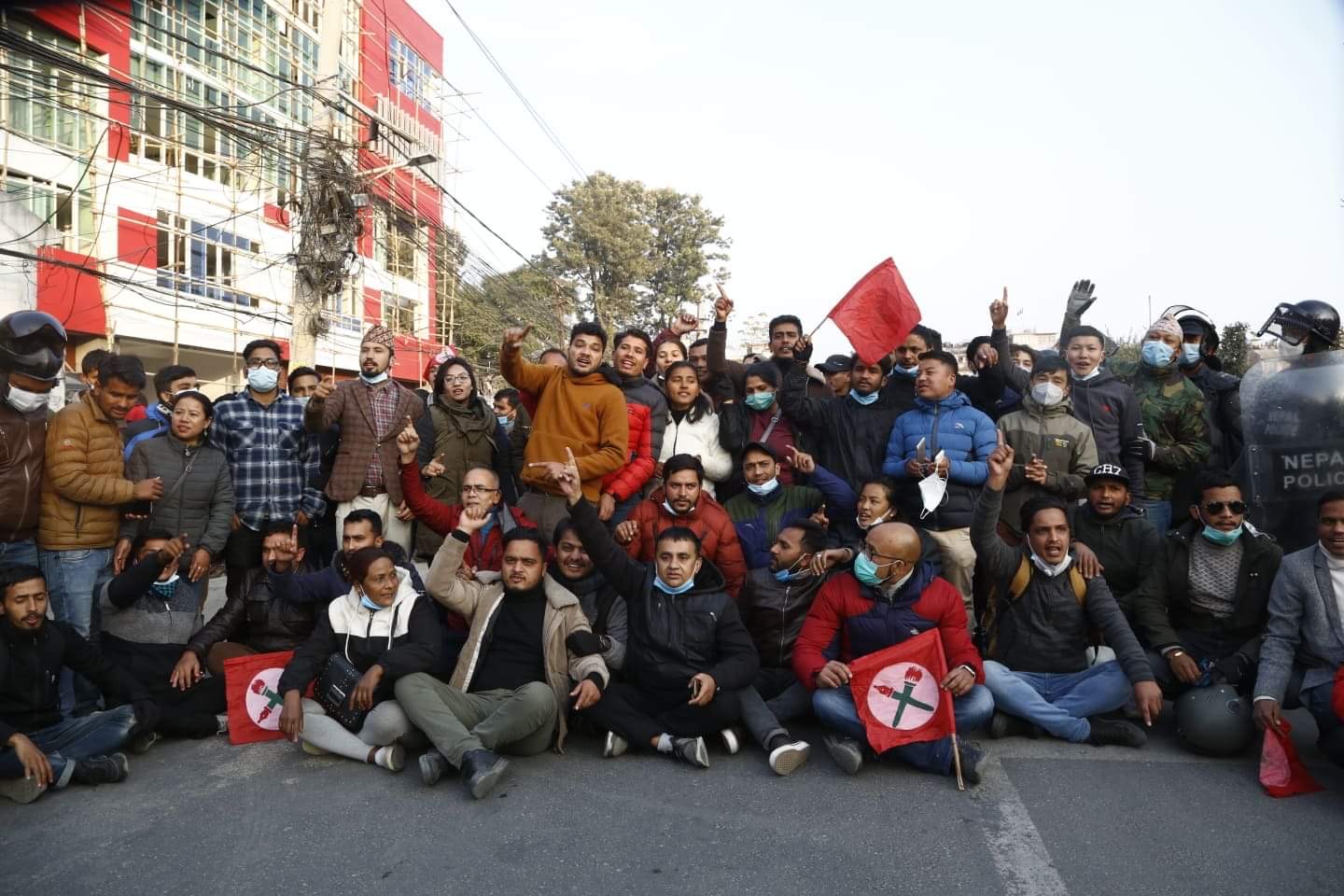 Prakash Chandra Timilsena/TKP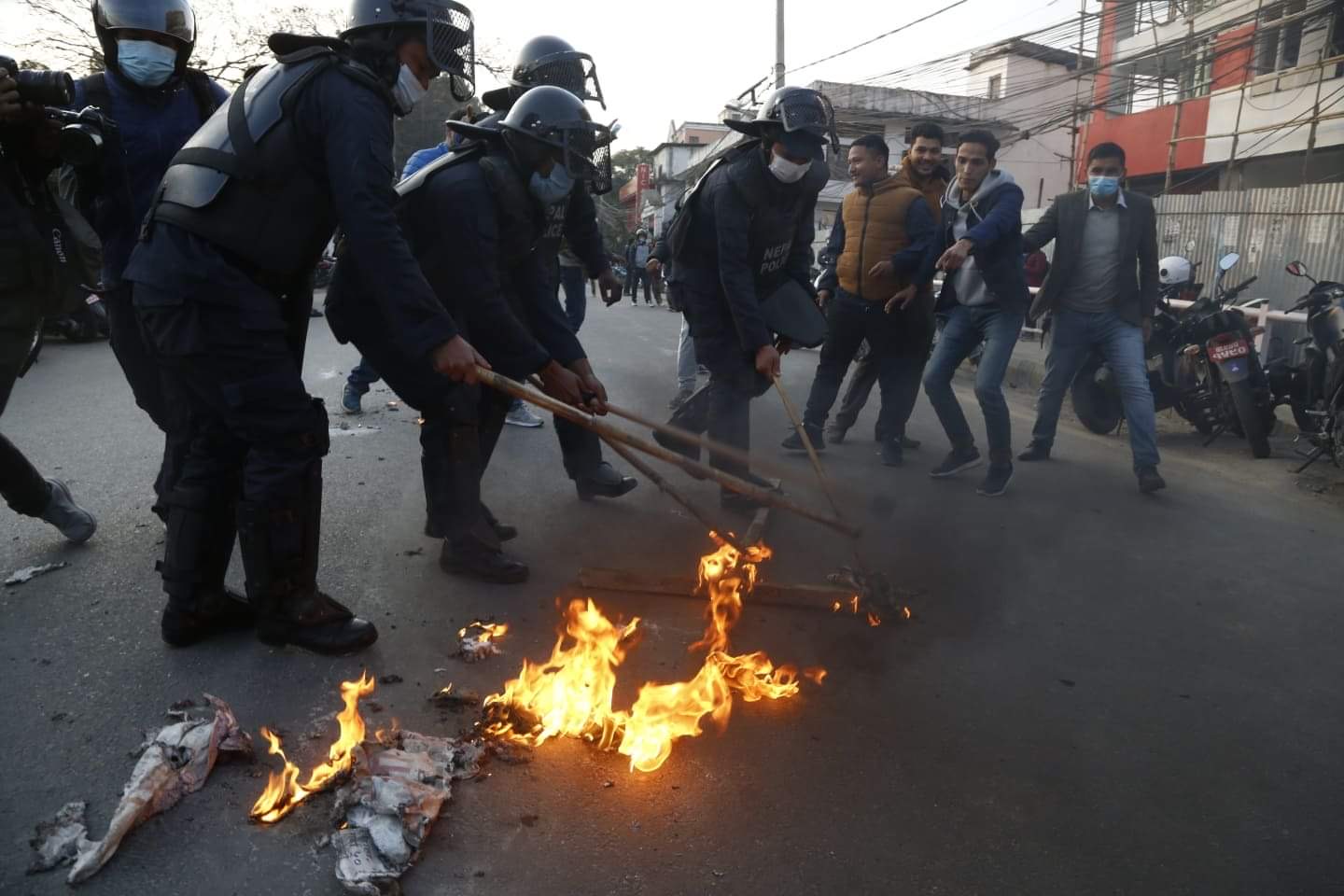 Prakash Chandra Timilsena/TKP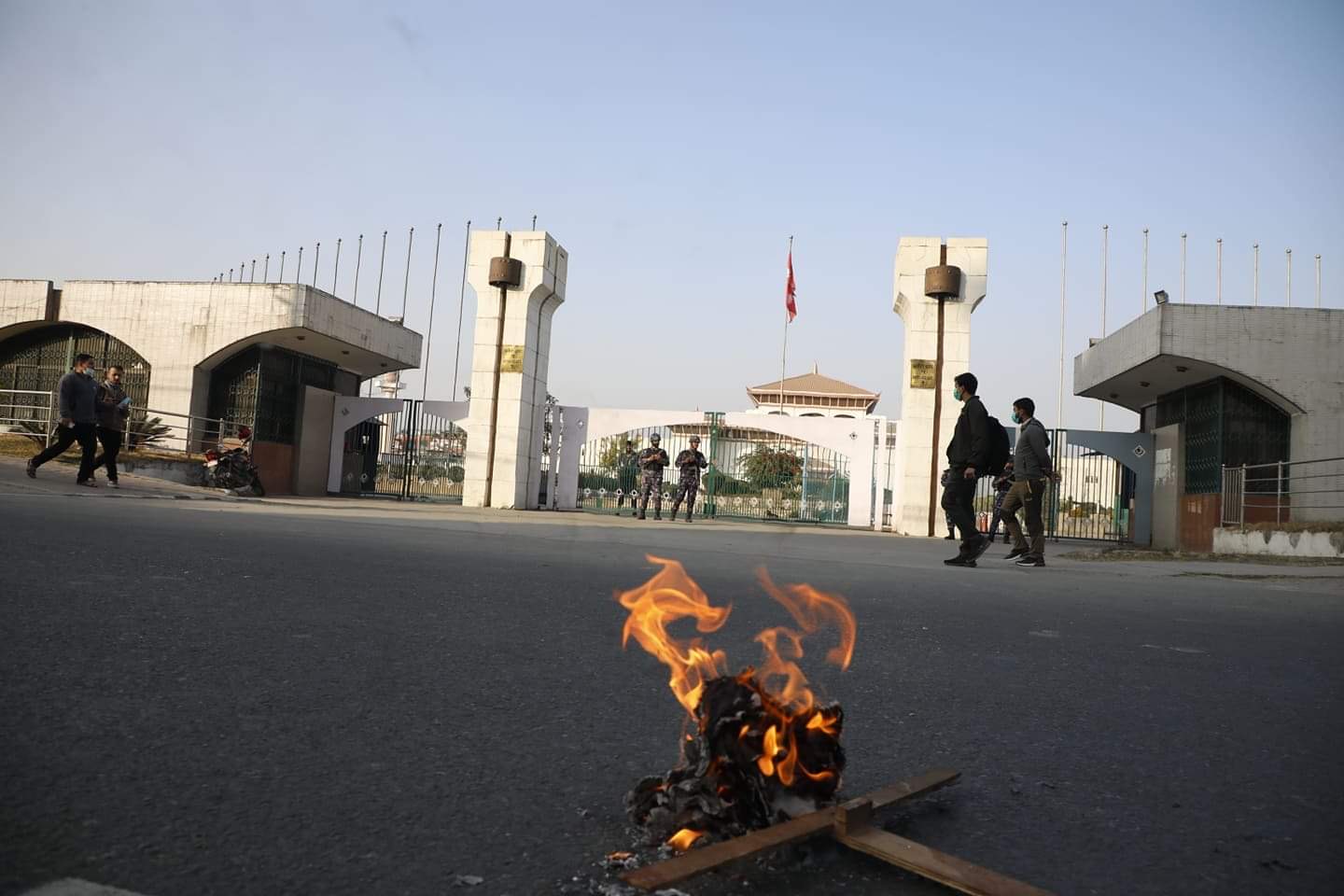 Hemanta Shrestha /TKP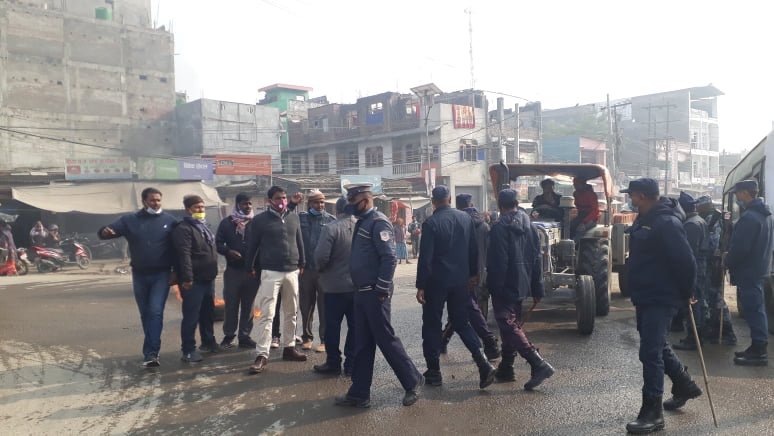 Post photo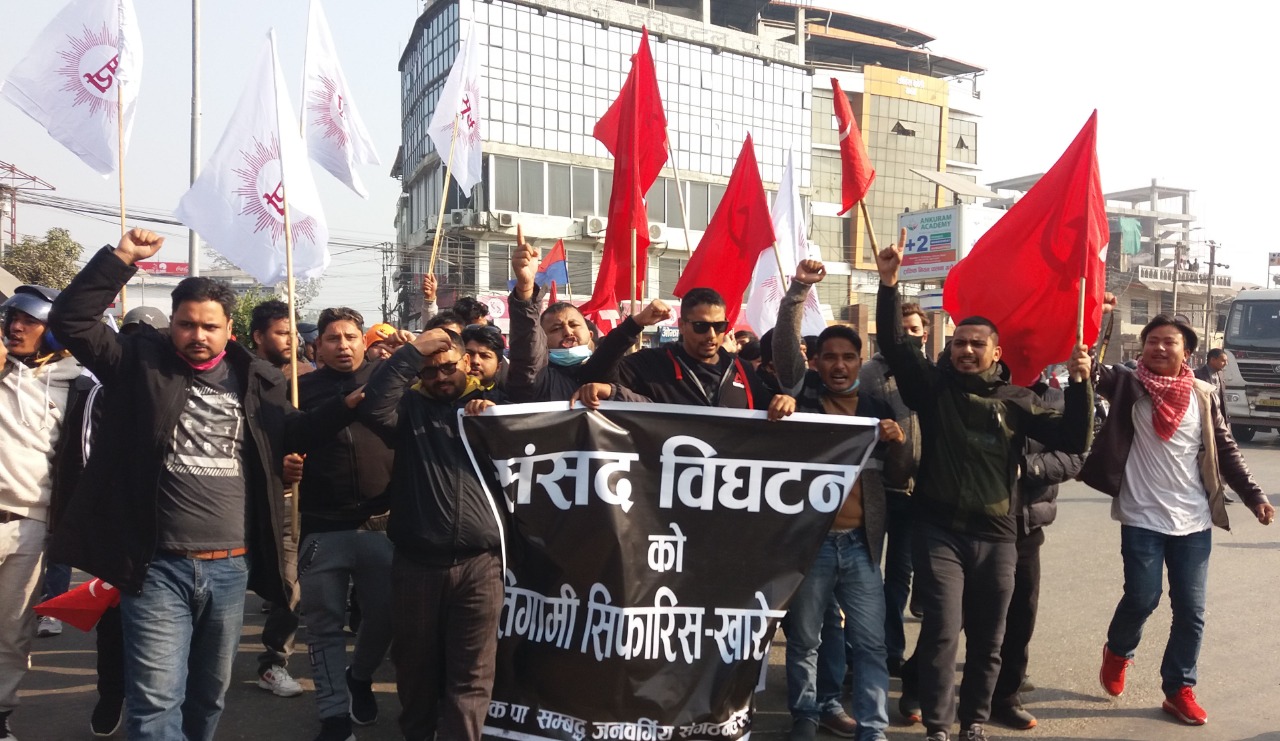 Post photo
Post photo: Kalendra Sejuwal
---