People are making their journey home on foot amid lockdown
Daily wage workers are desperate to reach home with their children.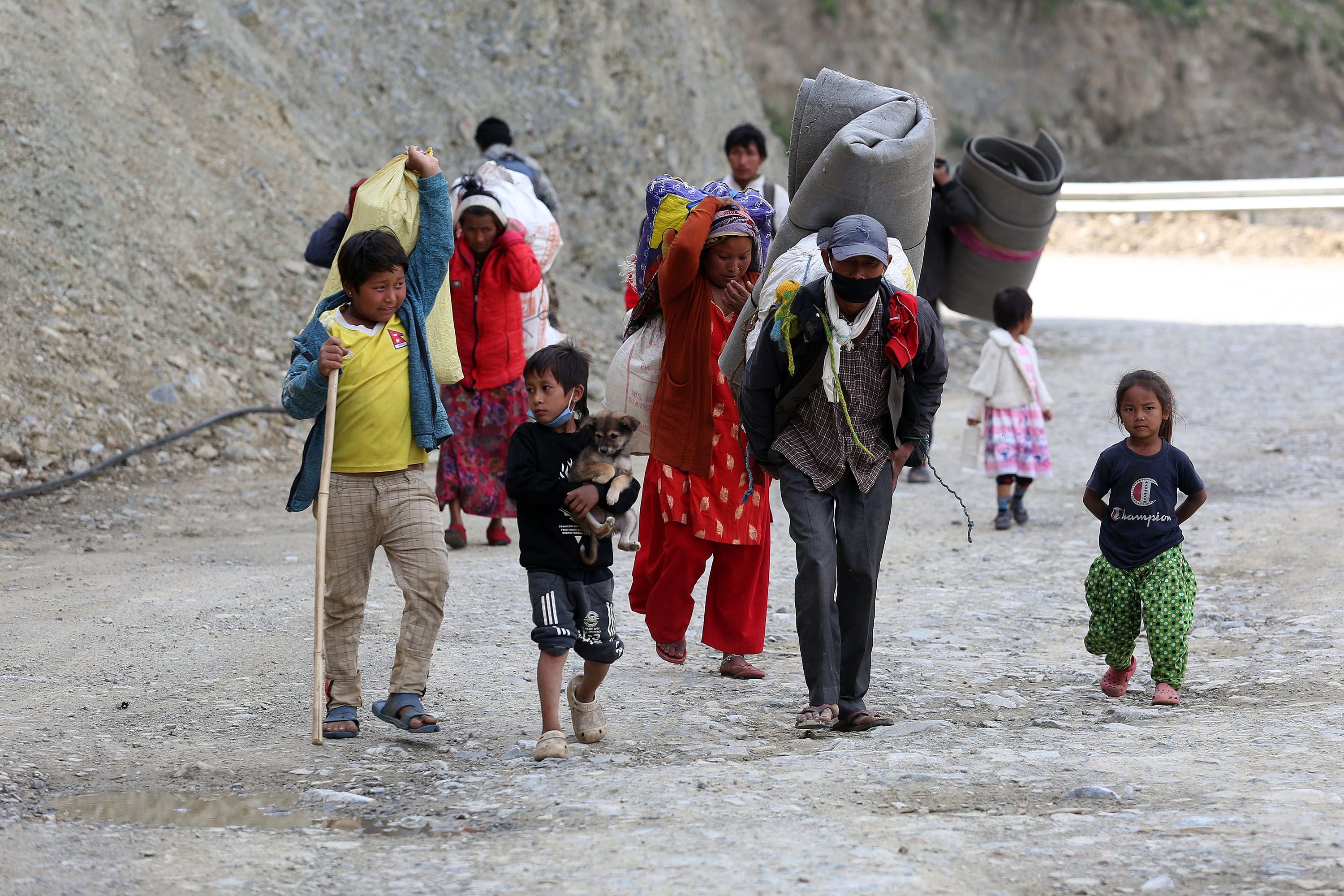 Kiran Panday/TKP
Published at : April 20, 2020
Updated at : April 20, 2020 14:43
On Saturday, about 100 people including pregnant women and children woke up at two in the morning and set out for Sarlahi, Mahottari and Sindhuli--their home districts--on foot. The men and women who used to work at Shree Brick kiln in Fasidol, Lalitpur, decided to leave for their home as it became difficult to survive without work amid the lockdown enforced by the government to stem the spread of Covid-19.

Among them, some are pregnant women.
Thousands of people, most daily wage workers, are making journeys to their home on foot after they lost their incomes due to the lockdown.
The Supreme Court has ordered the government to arrange free transportation for all citizens heading home on foot, and ensure that they reach their destinations safely. But the government has yet to take any decision.
Here are some photos by Post's Kiran Panday of the people who were walking along the Kanti Highway.
---