Kathmandu is not a city for pedestrians and these photos prove it
Walking in Kathmandu can be a nightmare. Don't take our word for it — let these photographs do the talking.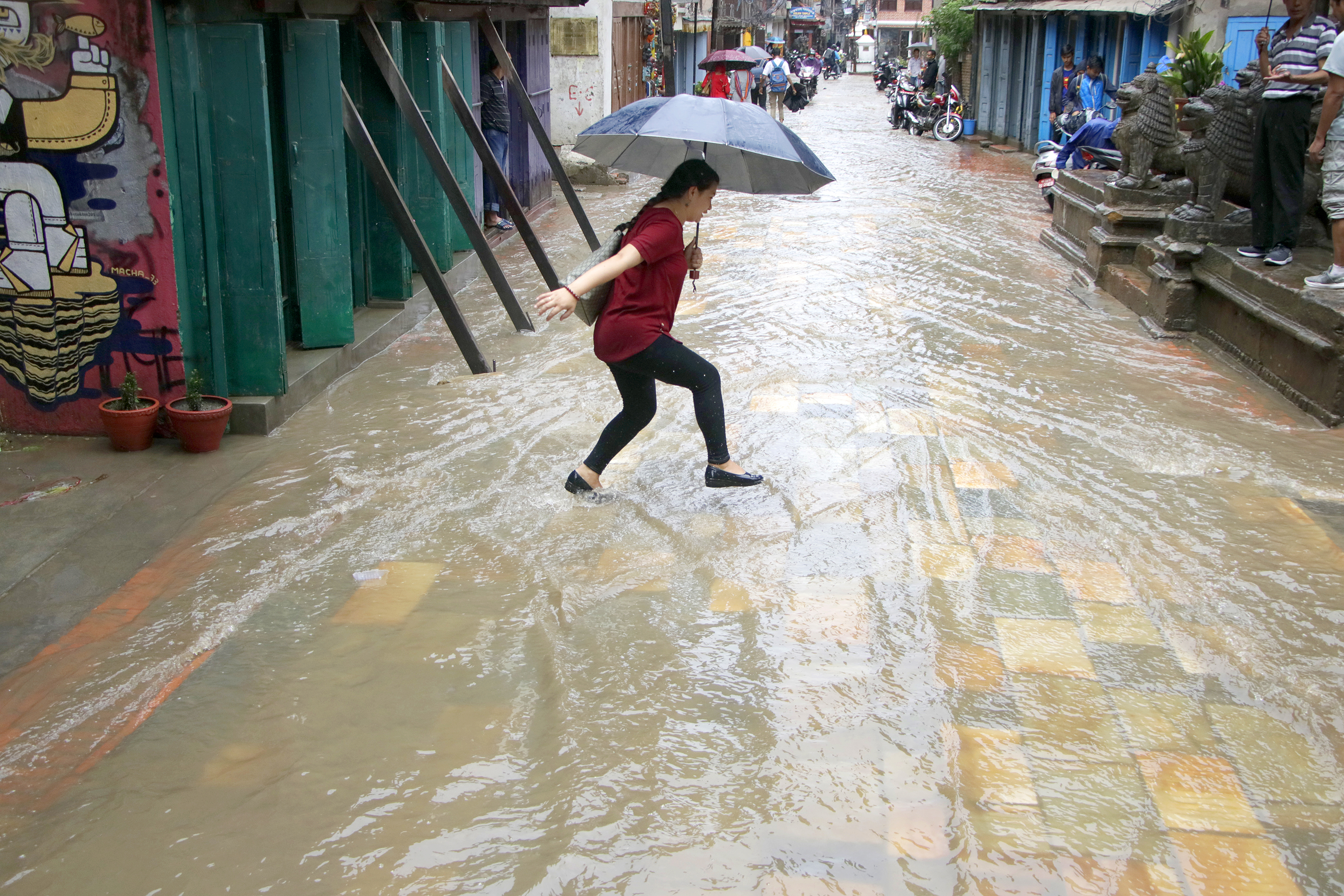 A lady walks cautiously to avoid water on a waterlogged street at Mangal Bazar, Lalitpur. Anish Regmi /TKP
Published at : August 12, 2019
Updated at : August 12, 2019 21:10
It is indisputable that walking is good for health. Doctors around the world agree that a 30-minute walk every day provides many benefits, particularly in reducing the risks of cardiovascular diseases.
However, walking in Kathmandu can be a nightmare. Wherever you go in the city, pedestrians have to brace themselves for obstacles and surprises. Majority of the roads don't even have sidewalks, and those that do, are either poorly maintained or occupied by parked vehicles and street hawkers. That's not all of it. Across the city, electricity and telecom poles have been erected haphazardly, and often stand right in the middle of the sidewalks. Dangerous cables dangling from those poles and lying on the streets are equally messy.
As if that weren't already miserable, pedestrians in Kathmandu bear the brunt during the rainy season, during which roads turn into a trap of puddles—and occasionally a stream of sewage.
These photographs, taken over a couple of months, show Kathmandu is truly not a city for pedestrians.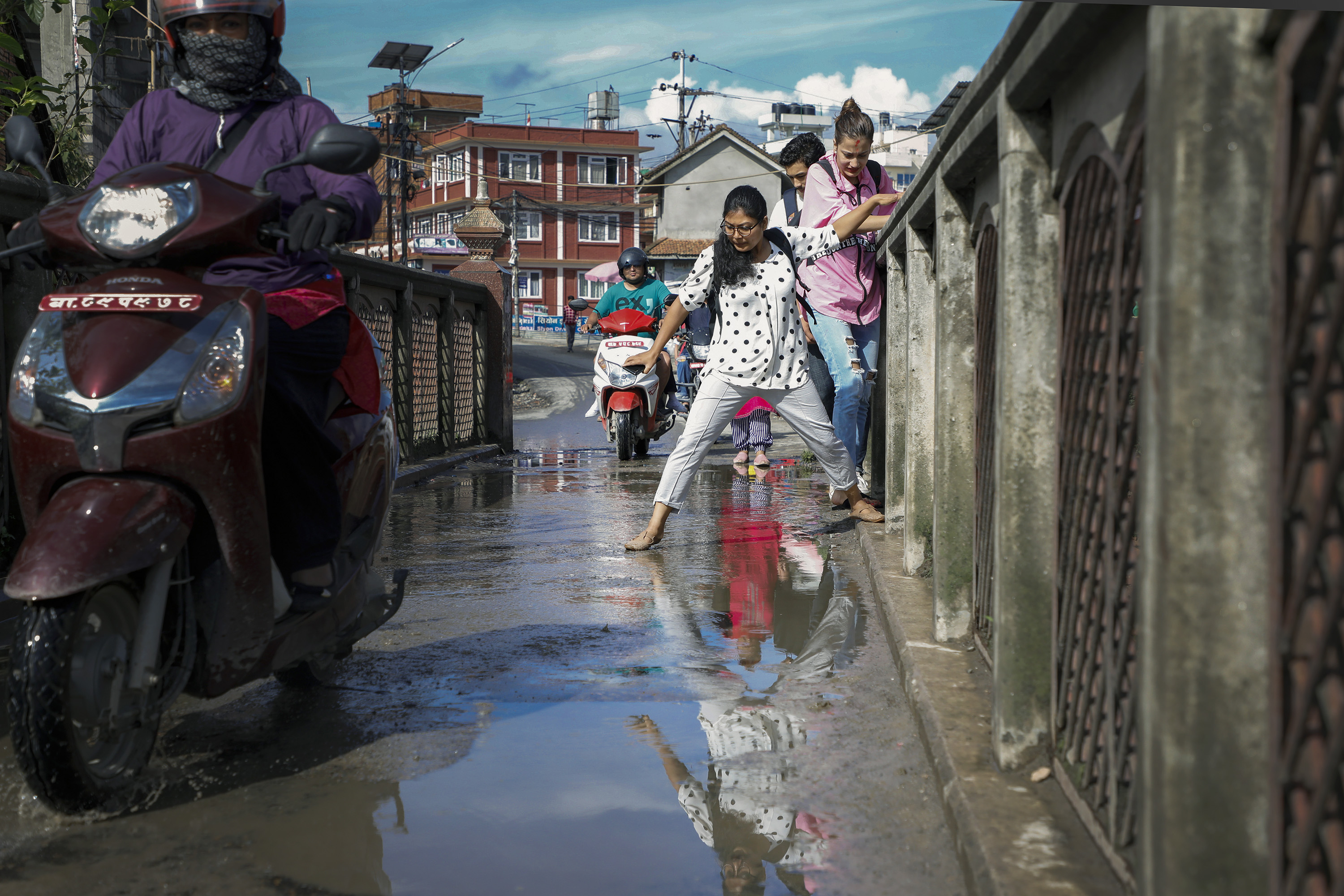 Locals walk gingerly on the bridge at Sankhamul after water puddles were formed following incessant rainfall. Hemanta Shrestha /TKP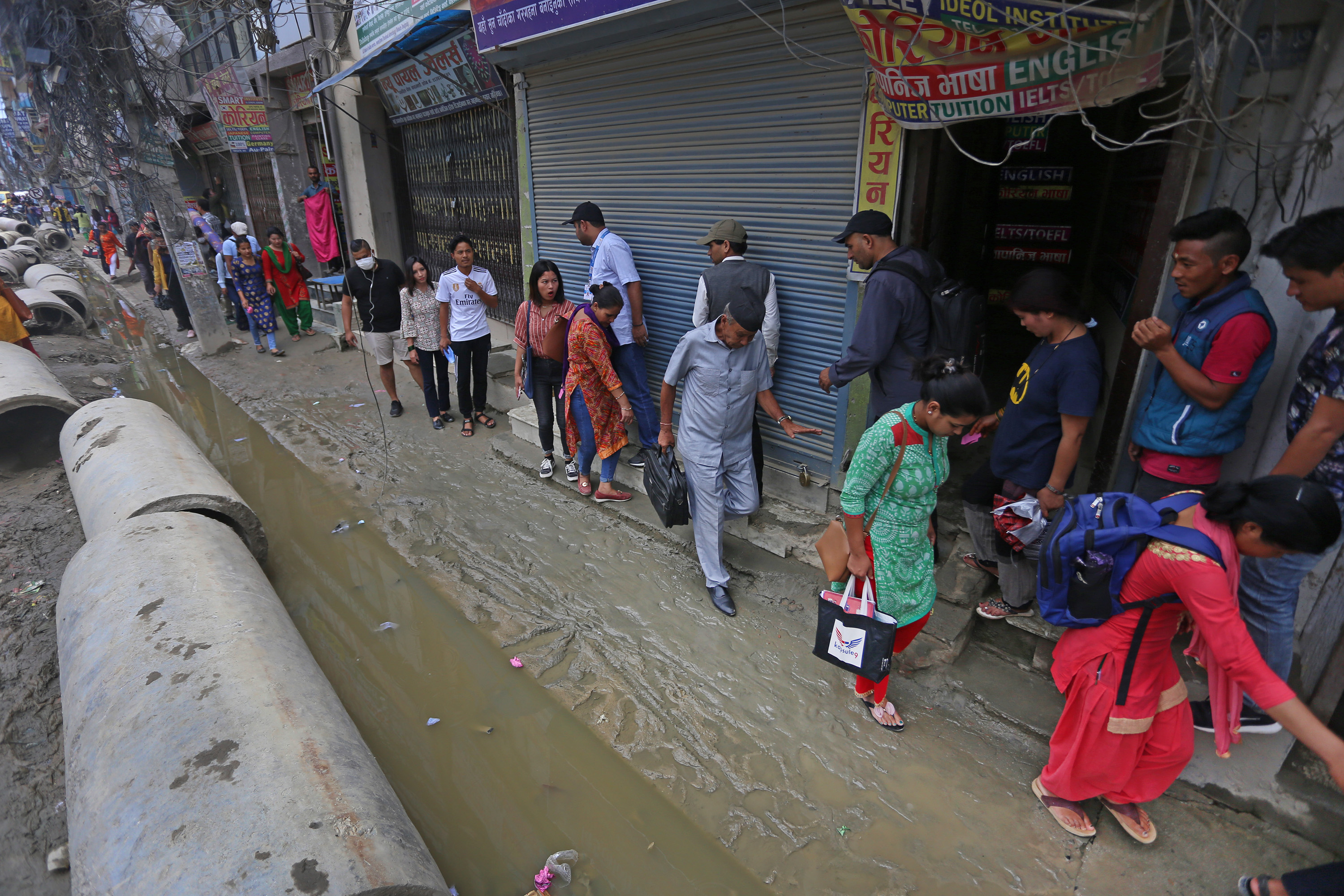 Pedestrians struggle to walk on the footpath at Chabahil-Chuchhepati road in Kathmandu. Both people and vehicles have been forced to suffer due to the delay in the construction of the road stretch. Elite Joshi /TKP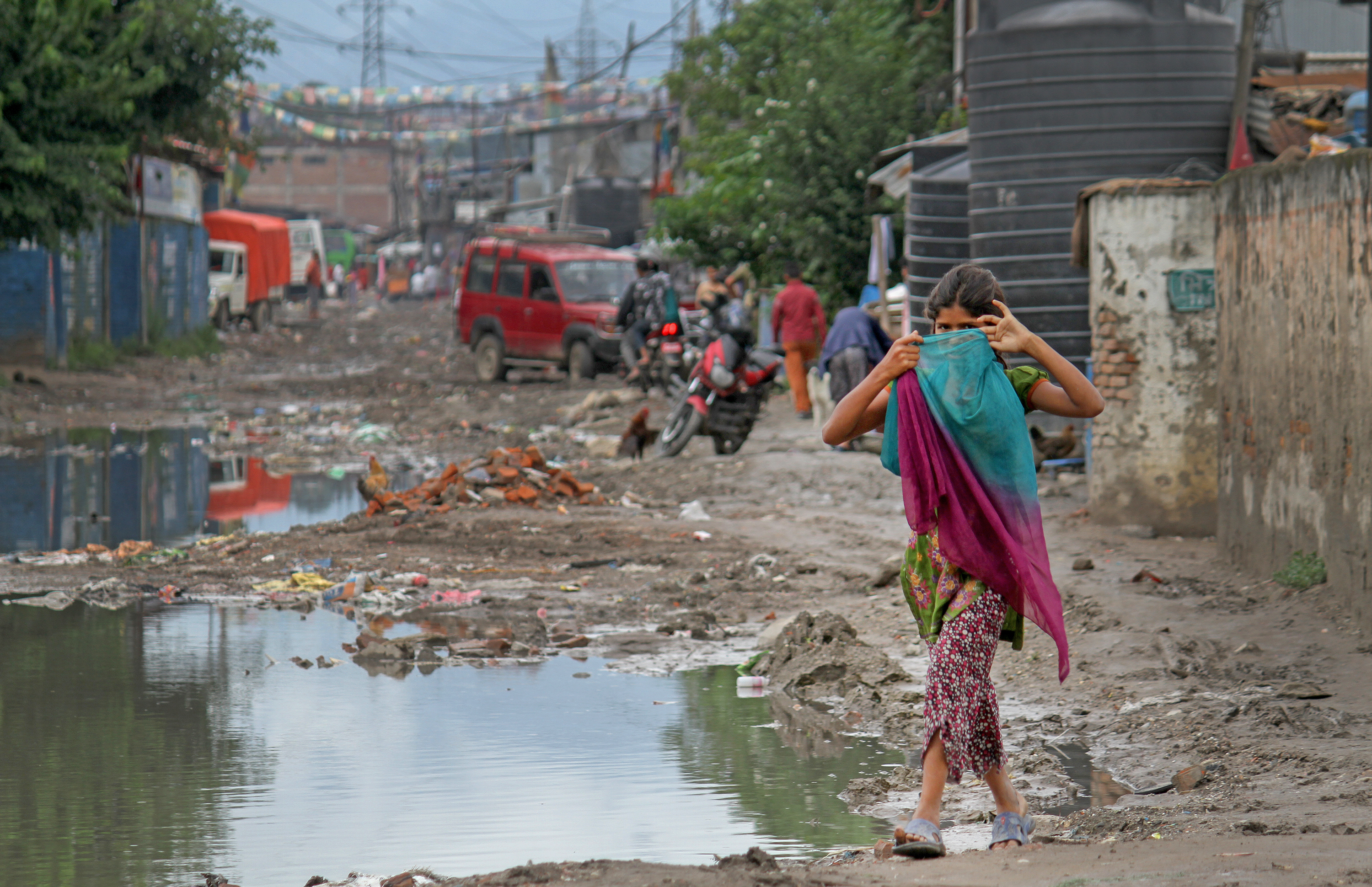 People walk on the muddy road at Janajagarn Tole in Balkhu, Kathmandu. Biju Maharjan /TKP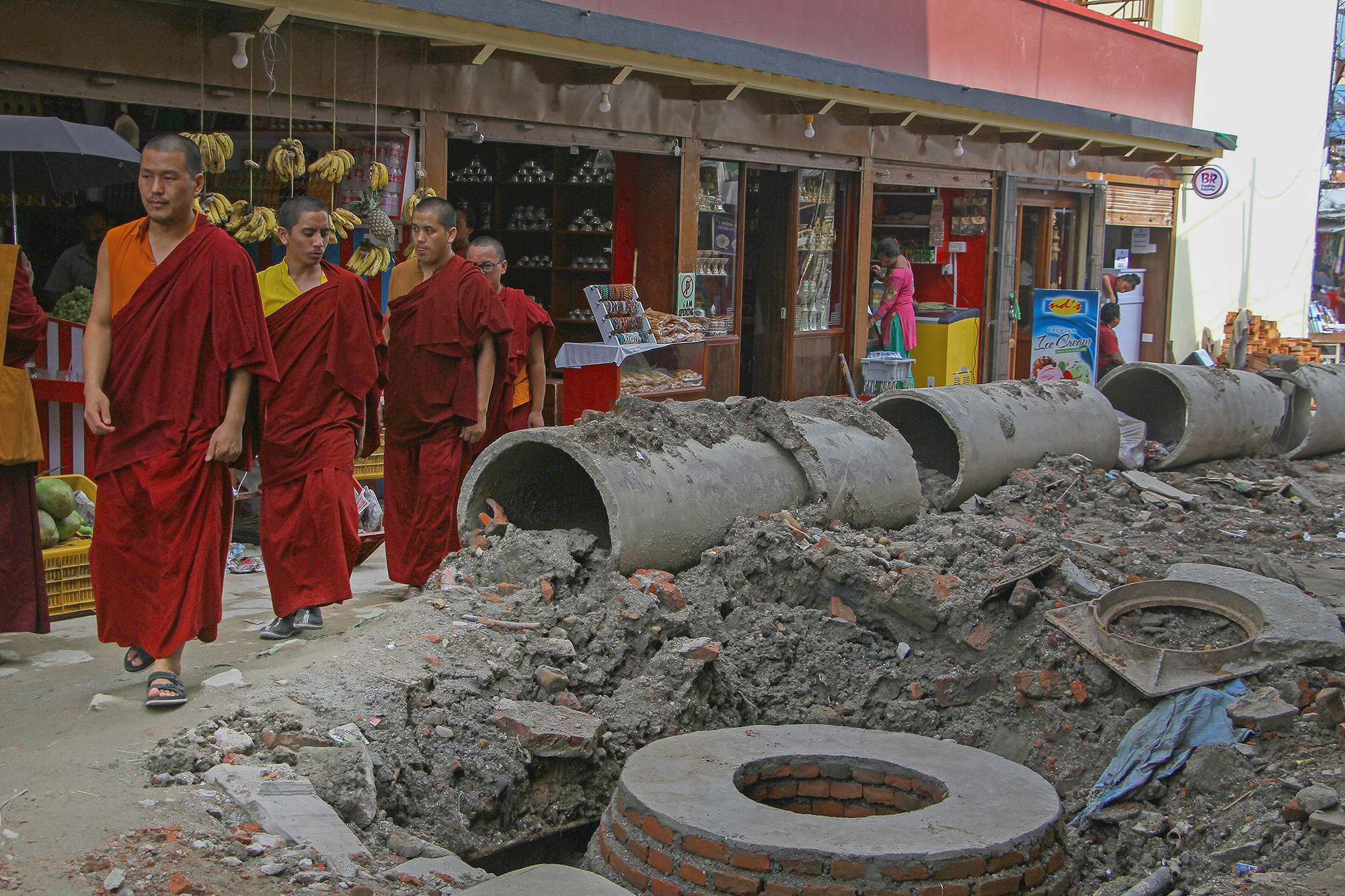 Buddhist monks walk beside the concrete pipes kept for building drainage system at Boudha, Kathmandu. Biju Maharajan /TKP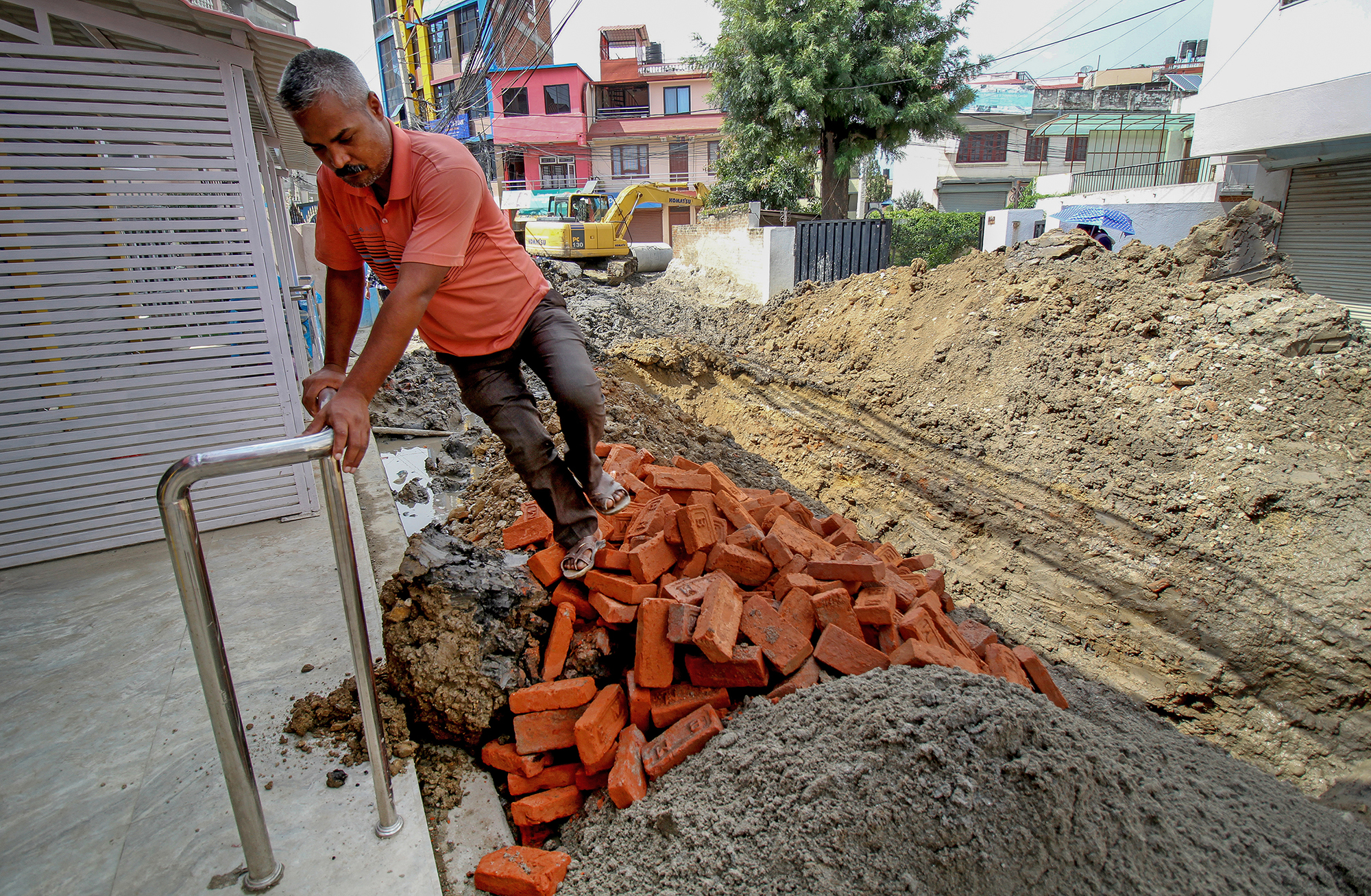 A man treads on the construction materials kept for the construction of drainage system at Dharatol in Boudha, Kathmandu. Biju Maharjan /TKP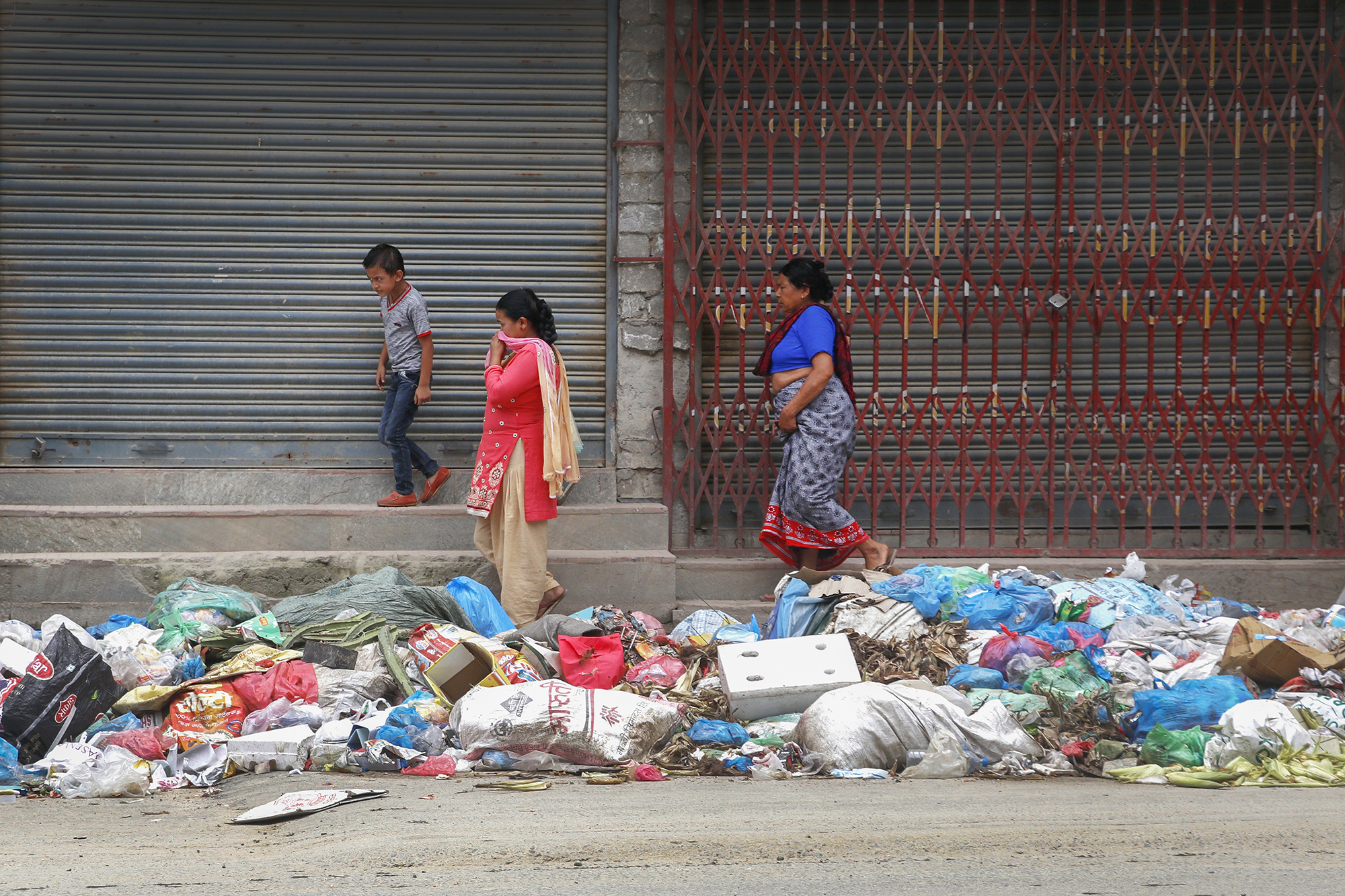 A woman covers her nose with a shawl as she walks beside a pile of garbage at Boudha, Kathmandu. Trashes are littered haphazardly in Kathmandu due to lack of proper garbage management system. Aashruti Tripathy /TKP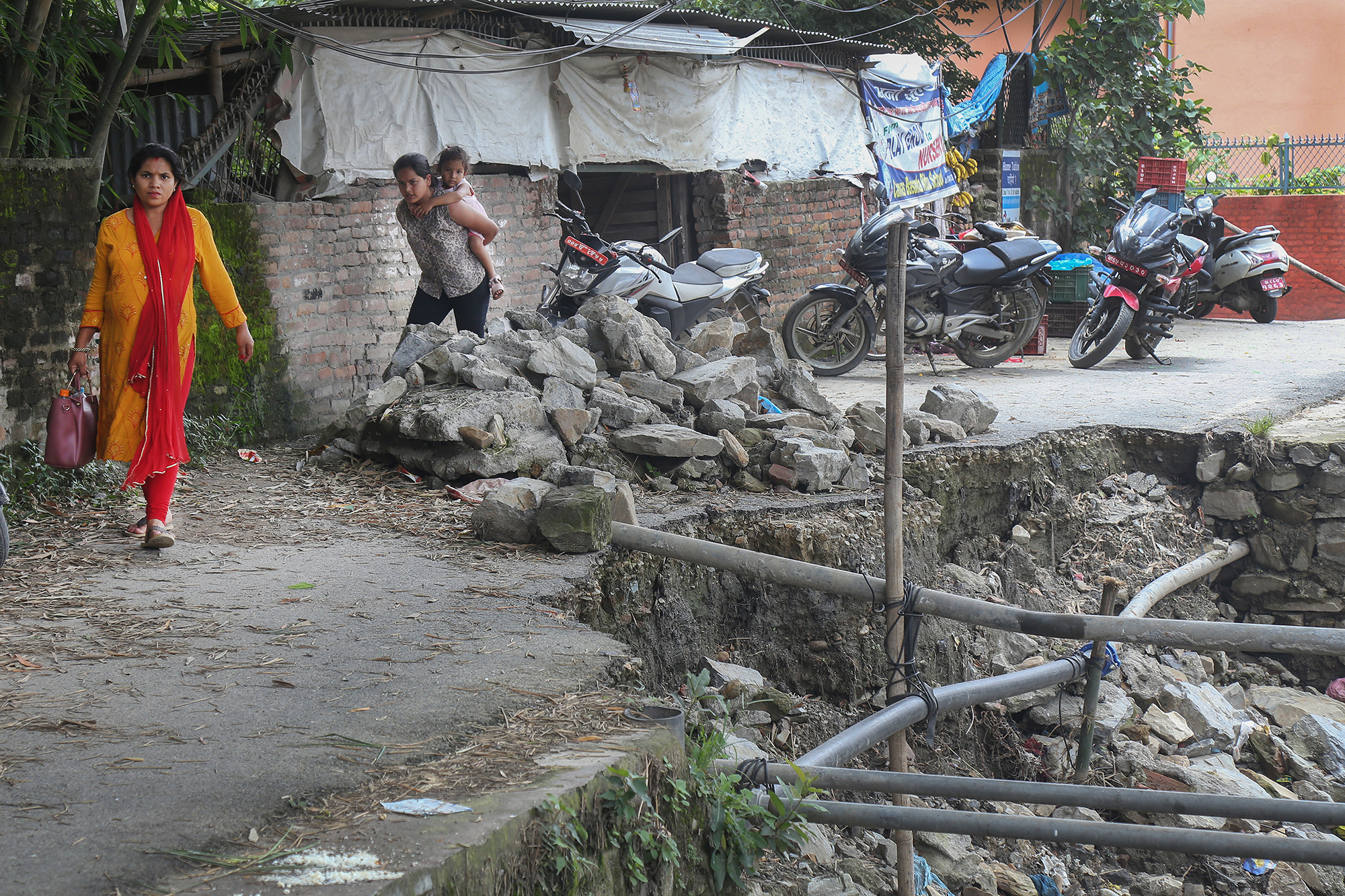 People walk from the edge of a road after the flooded river eroded its banks. Biju Maharjan /TKP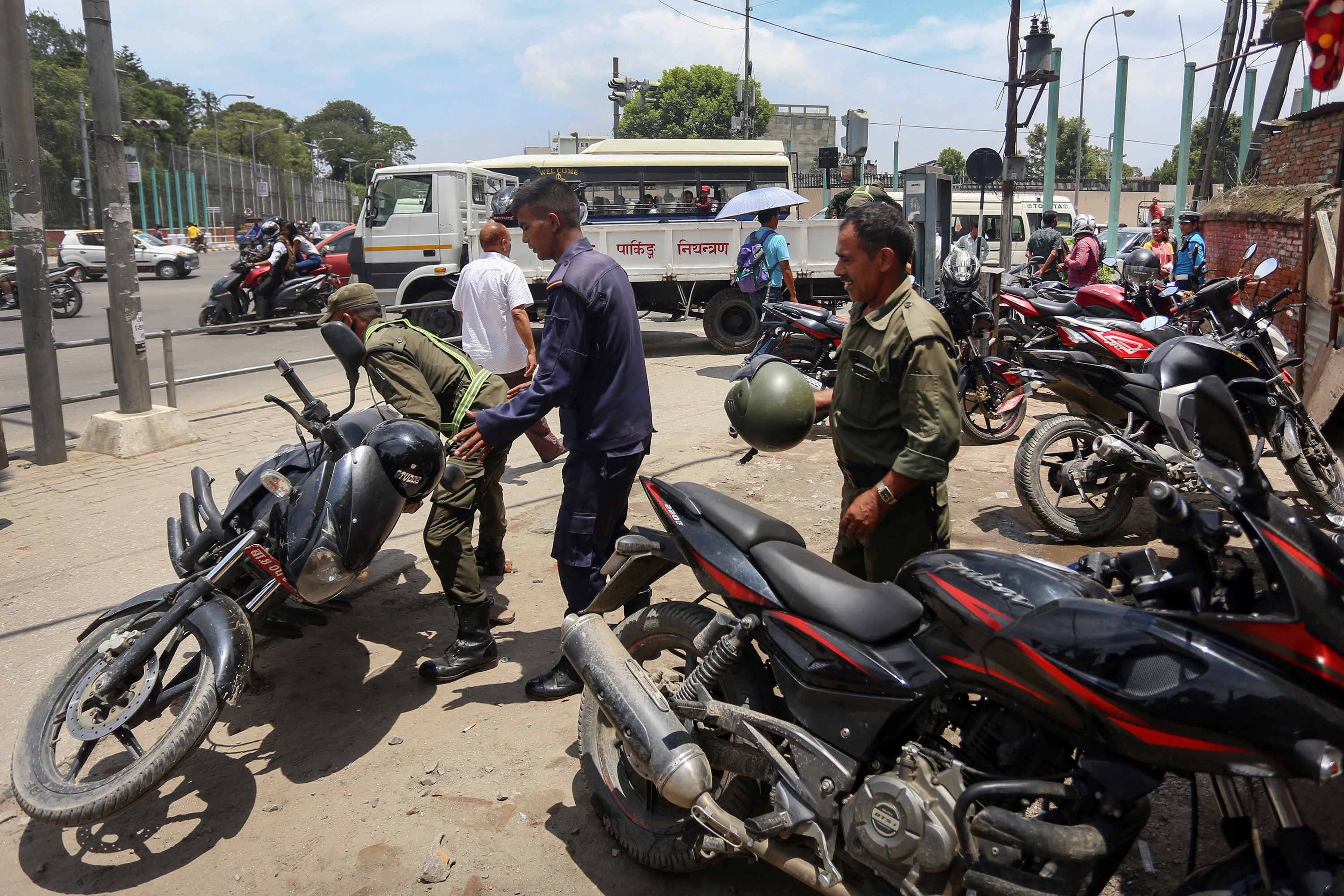 Kathmandu Metropolitan City police personnel confiscate the motorbikes parked illegally at footpath in Kantipath, Kathmandu. Elite Joshi/TKP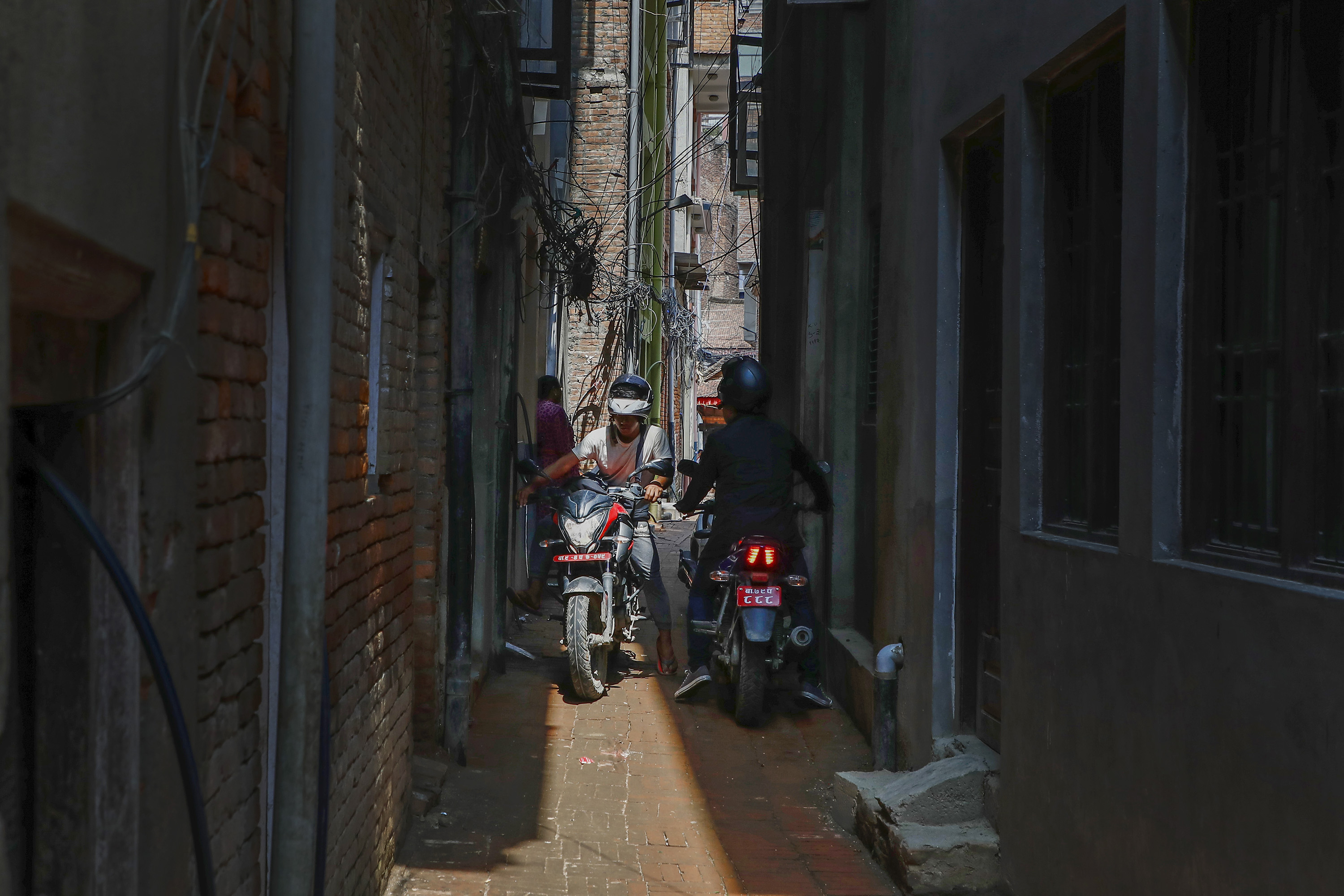 Two motorbikes make way for each other on a narrow ally in Chyasal, Lalitpur. People try to seek alternative routes due to excessive traffic on the main roads. Hemanta Shrestha /TKP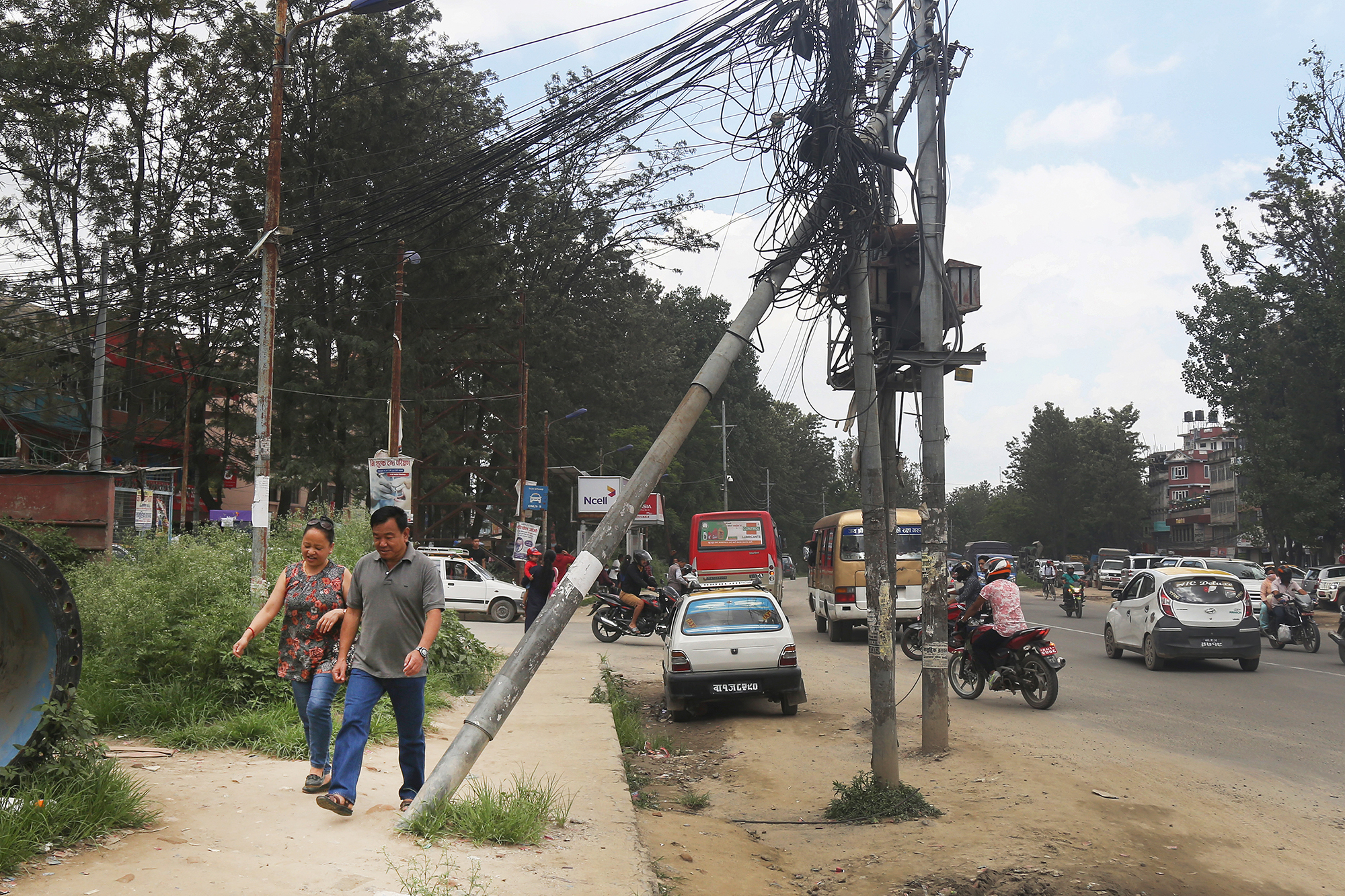 People walk beside a partially slanted telephone wire pole at Narayan Gopal Chok, Kathmandu. Kabin Adhikari /TKP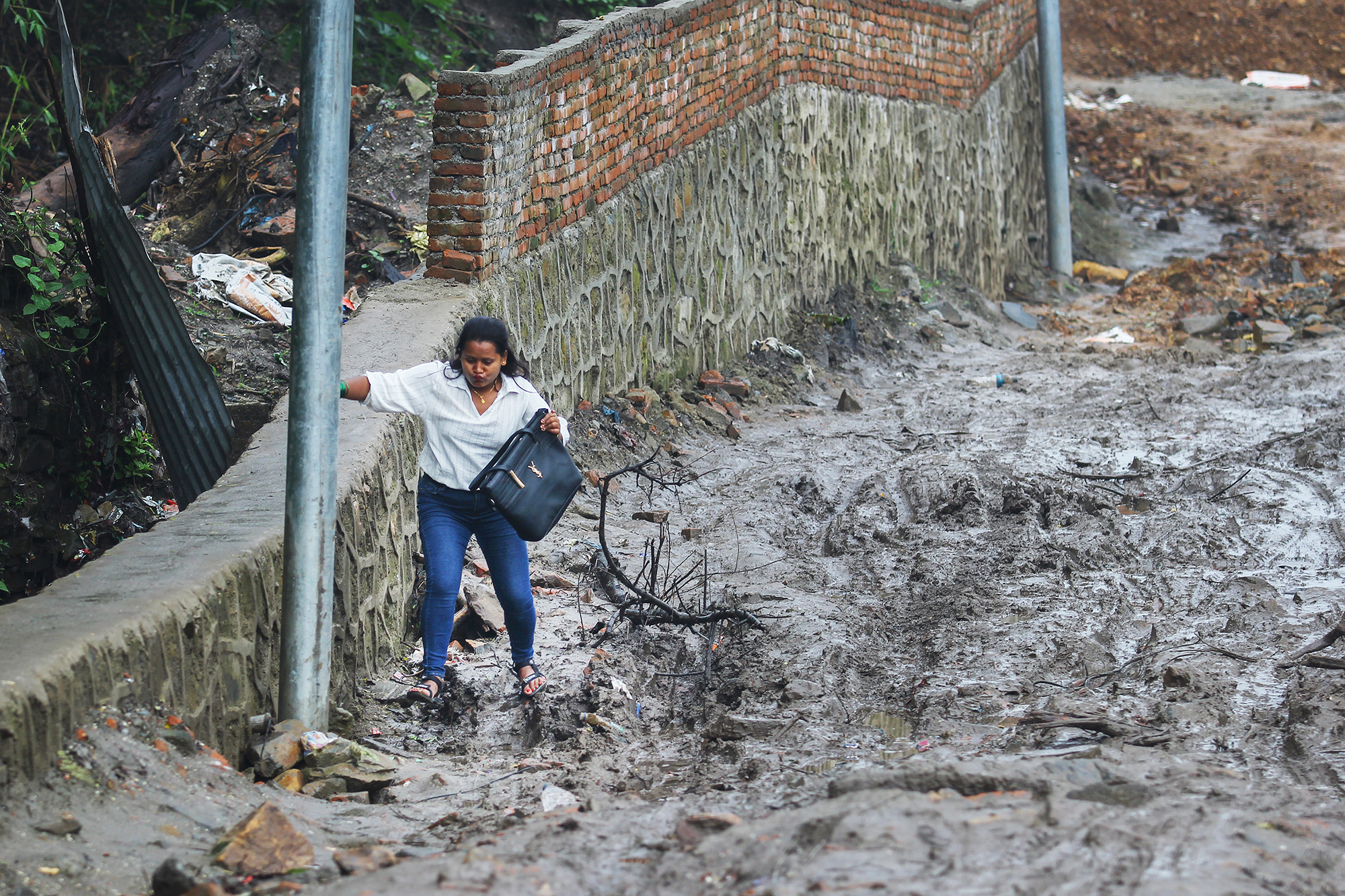 A women walks gingerly on the muddy road Nayabazar, Kathmandu. Kabin Adhikari /TKP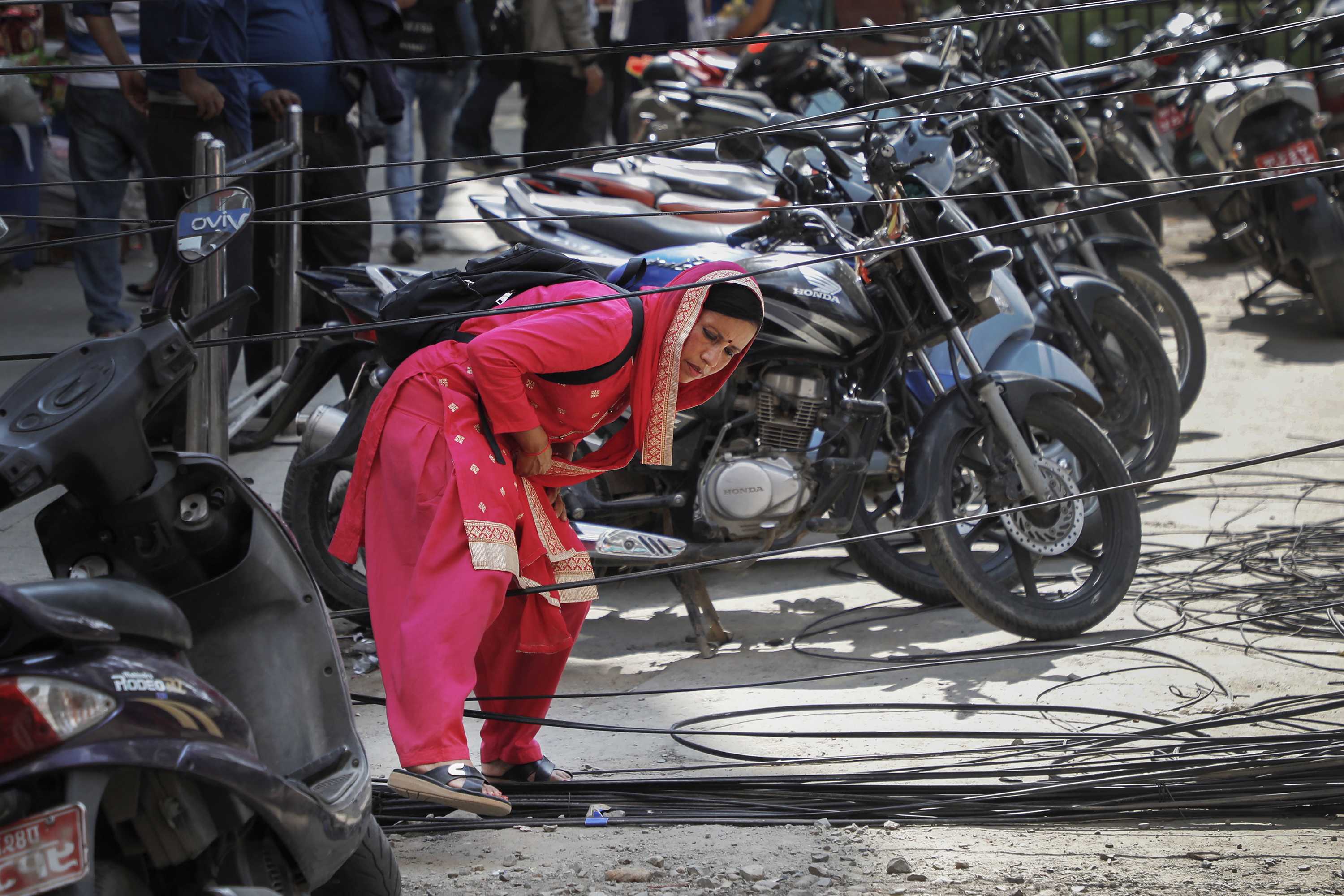 A woman stoops as she tries to enter in between wires dangling on the road at New Road, Kathmandu. Sanjog Manandhar /TKP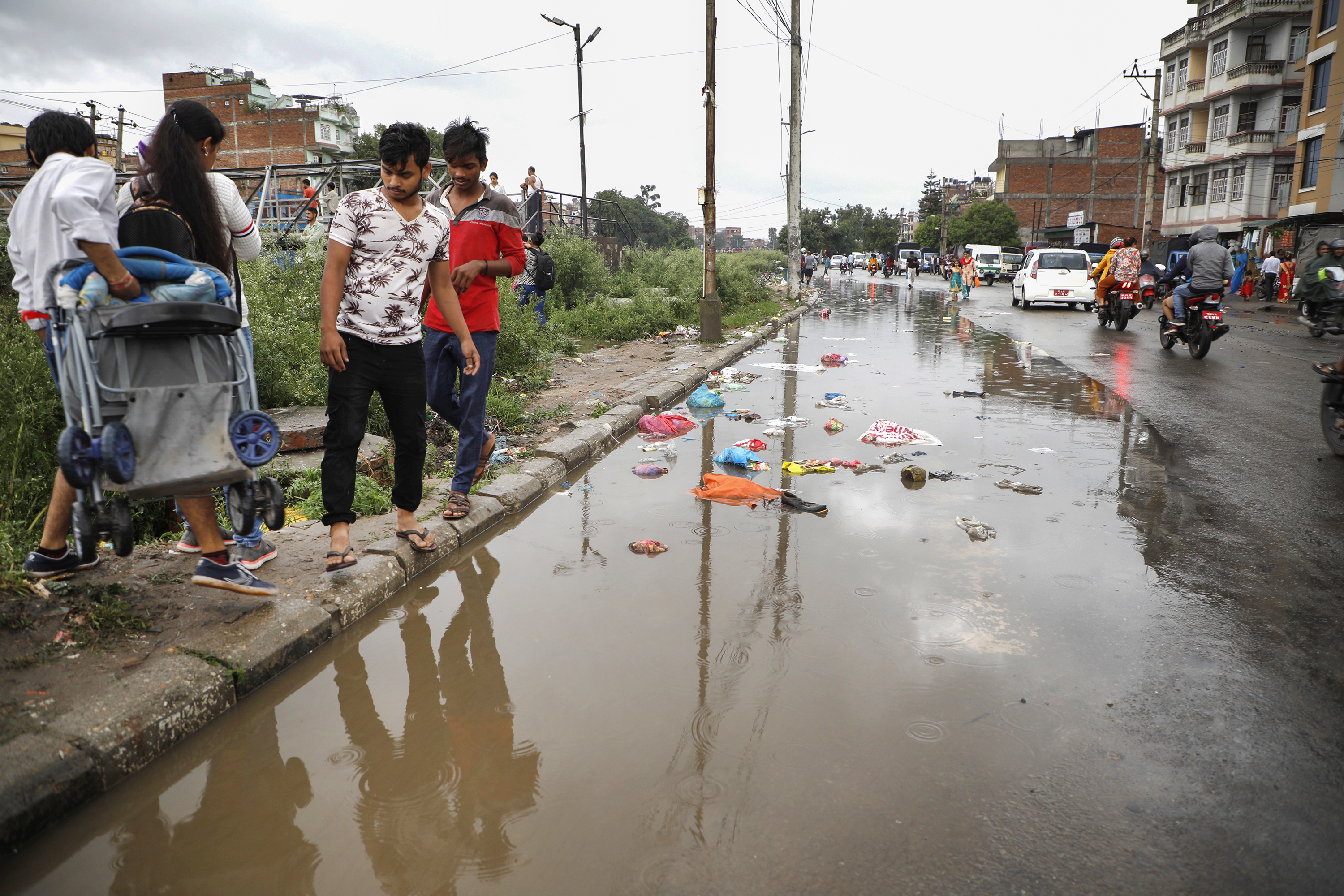 People walk from the edge of a footpath as they try to avoid the puddle after a heavy rainfall in Kathmadu. Sanjog Manandha /TKP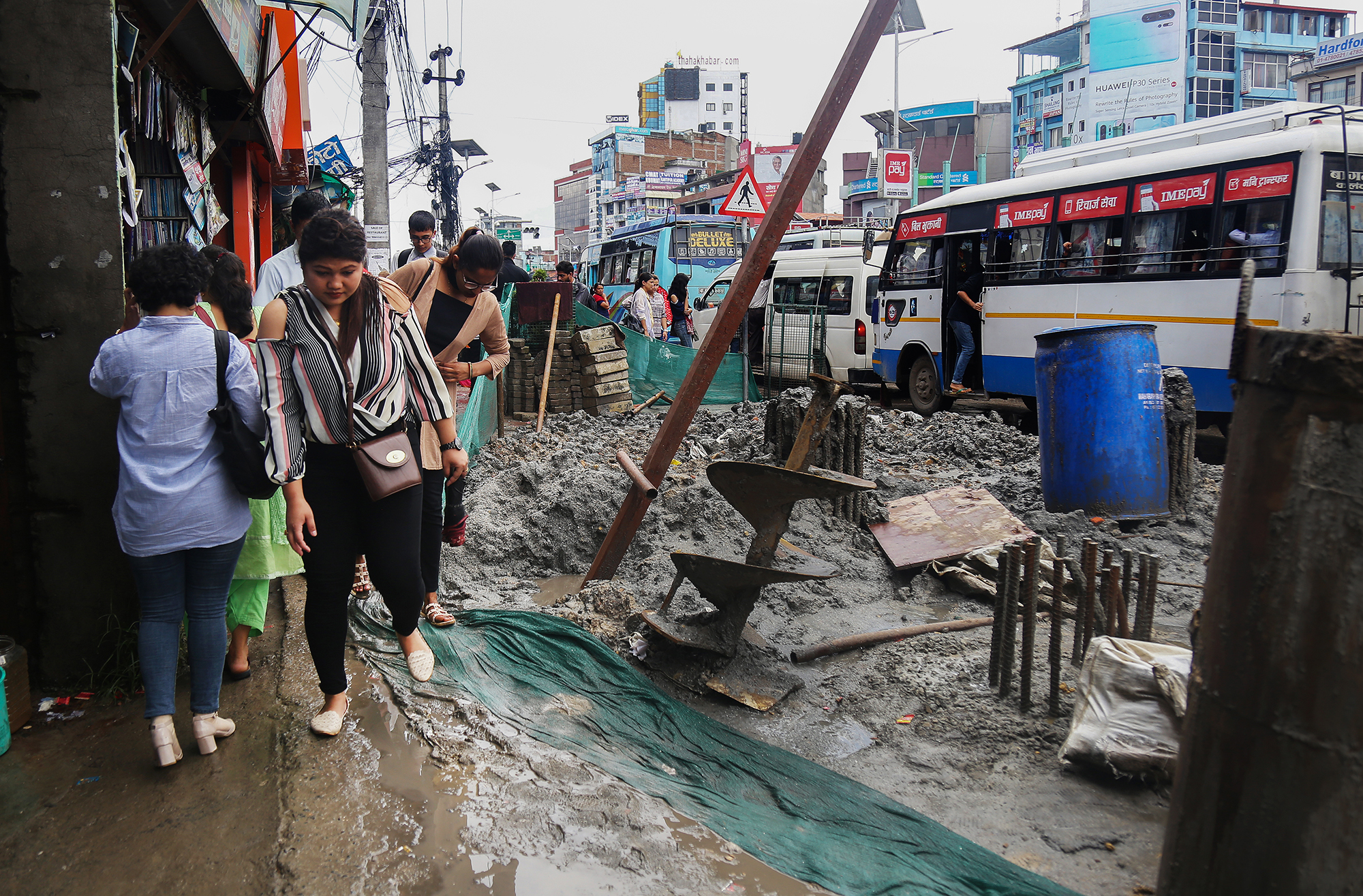 Pedestrians walk beside the under-construction overhead bridge at Naya Baneshwor, Kathmandu. Kabin Adhikari /TKP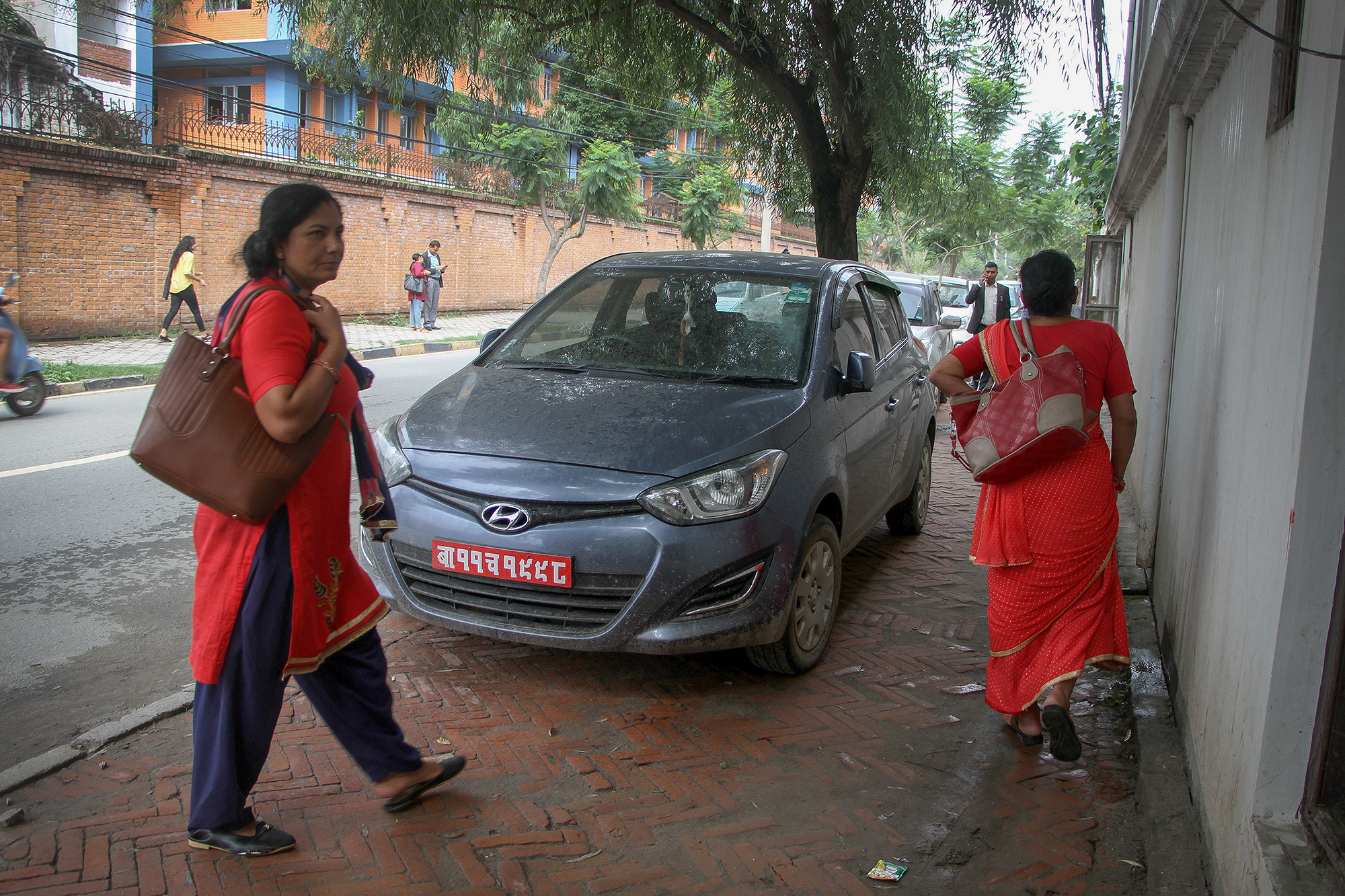 People negotiate their way as they try to avoid a car parked on the pavement in Anamnagar, Kathmandu. Biju Maharjan /TKP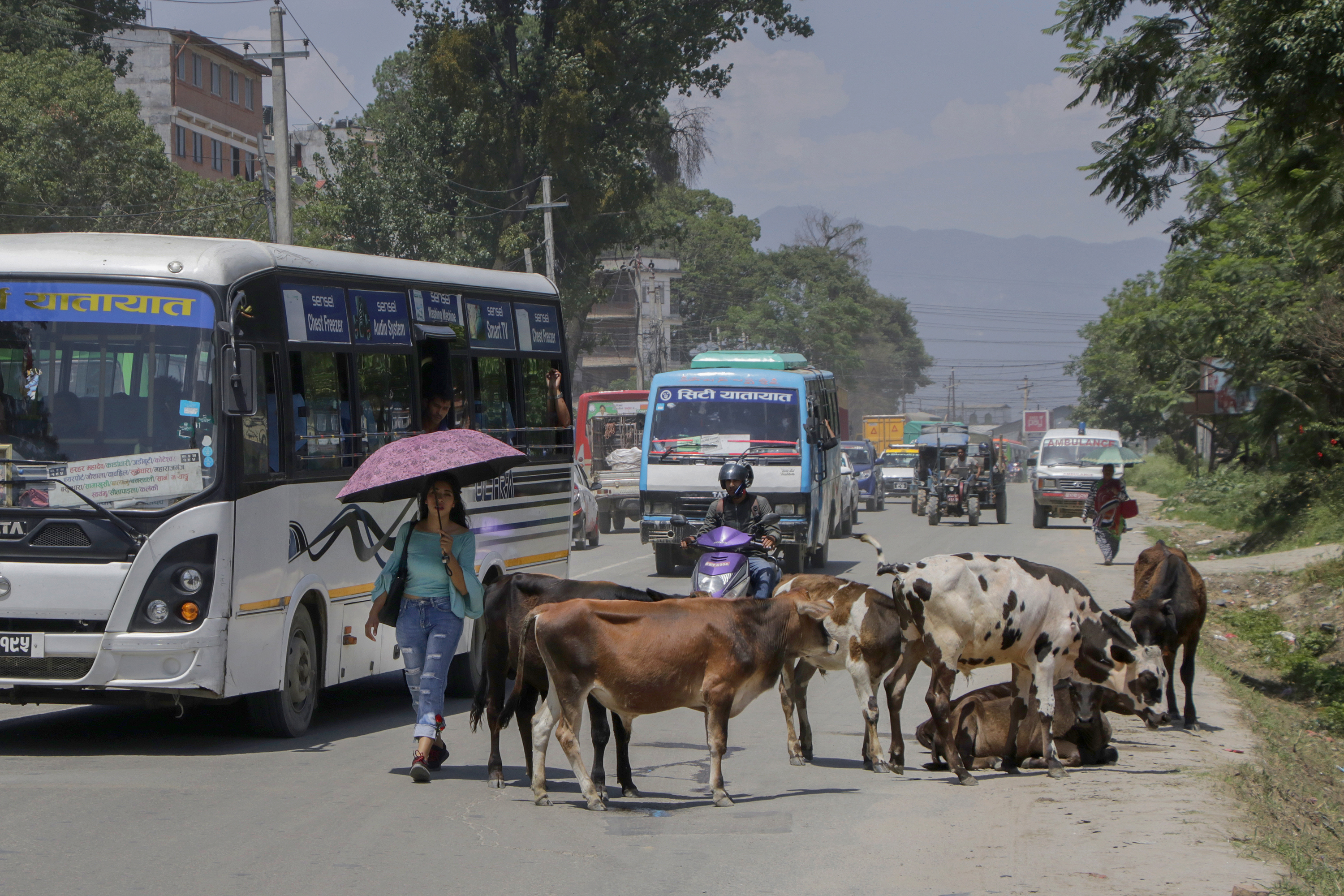 Stray cows and oxen take rest on a busy road section at Banasthali, Kathmandu. Abandoned and stray animals are seen wandering on the streets of Kathmandu and they disturb the pedestrians and vehicles alike. Anish Regmi /TKP
---