Lockdown forces a family into destitution
Manan Thakur, who has been running a salon for 30 years in Kathmandu, says he has run out of money, even to buy medicines, and food for his family with no business for the last 75 days.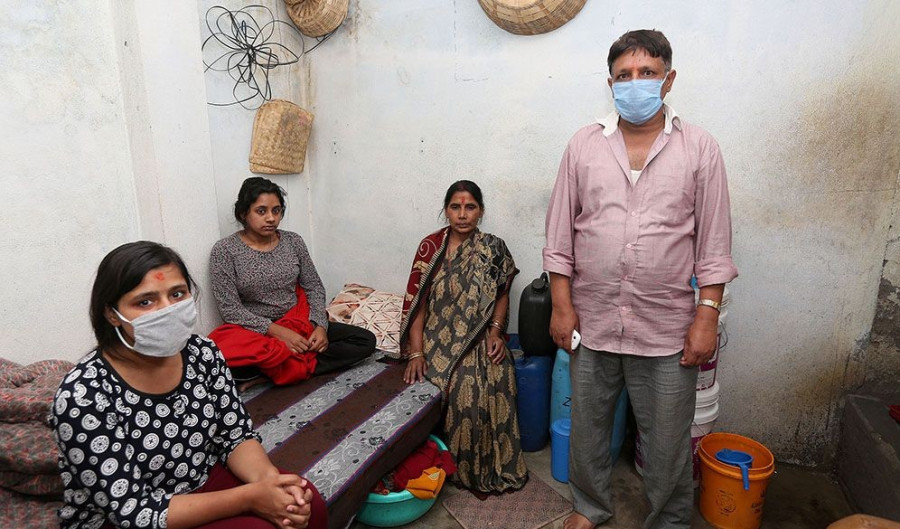 Thakur, who hails from Birgunj, is the sole breadwinner of the family. Kiran Panday/TKP
bookmark
Published at : June 6, 2020
Updated at : June 7, 2020 00:20
Kathmandu
The eldest daughter of Manan Thakur is bed-ridden. She is running a high fever. Thakur doesn't have money even to buy her a cetamol.

"There is no food in my home," said Thakur, a barber by profession who has been running a shop in Kathmandu for the last 30 years.
Ever since the lockdown was imposed on March 24, he has not been able to earn.
"I cannot do anything for my daughter who is sick except asking once in a while how she is feeling," said Thakur. "If the situation continues, my children will die of hunger."
On Friday, when his family was about to run out of food, Thakur decided to open his shop in the Ghattekulo area.
"I was done with two customers and two more were waiting for their turn," said Thakur. "Then suddenly my landlord came and asked for the due rent. Since I have not earned a single penny for the last more than two months, I asked for some time. But the landlord padlocked my shop, saying he won't let me open it until I clear the rent."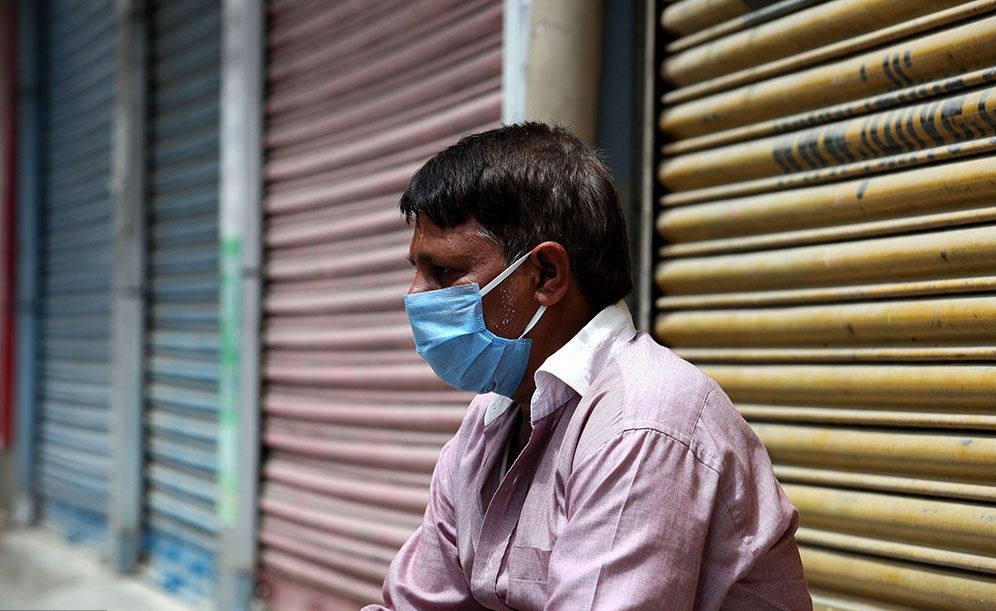 Manan Thakur Kiran Panday/TKP
Thakur pays Rs9,000 a month for the room that he has rented to make it his shop.
He pays another Rs8,000 a month for two rooms in Naxal where he lives with his family.
On Saturday, Thakur went again in hopes that the landlord could understand his situation but in vain.
"I don't know how I am going to feed my family," said Thakur. "My salon is shut while other shops are open."
On Saturday morning, Thakur's family made do with what they had received as relief from the ward office.
The cooking gas cylinder he has been using since the lockdown is about to be empty and he is worried whether he could buy one as he has no money.
Thakur, who hails from Birgunj, is the sole breadwinner of the family. He has a wife and two daughters, 11th and 12 graders, and a son who studies in class 10.
"My children's studies have been hampered as they cannot attend the online classes," said Thakur.
"We don't have money for food, how are we going to afford internet, mobile phones and recharge cards," said Thakur's younger daughter.
---
---