Putting a lens on Kathmandu
Photo Kathmandu's dates have been confirmed for 2020, and will potentially look at some pressing and contemporary issues.

A youngster snaps a shot of Photo Kathmandu's The Feminist Memory Project in 2018. Photo courtesy: Praveen Chettri
bookmark
Published at : November 26, 2019
Updated at : November 27, 2019 16:52
Kathmandu
The city's largest photography festival is due to zoom into Kathmandu once more, highlighting the Capital's sites, sights and sounds, while putting a lens on deeper issues in Nepal and further abroad.

The biennial festival, run by photo.circle, will return to the city for the fourth time at the beginning of December next year, and will once again play host to several different artists, functions and programmes.
The event, which was announced on Monday, will run from December 3 until the 24th next year and will touch, and build, on ideas of "assemblage, collectivisation and the commons", while uniting artists on collaborative projects and initiatives.
As with the previous three festivals, the festival will explore several different themes, according to organiser NayanTara Gurung Kakshapati. Like in previous festivals, the brunt of Photo Kathmandu would be focused in Patan, but there could be satellite sites in Kathmandu and Bhaktapur.
"One of the themes that we are looking at is the history of urbanisation of the Kathmandu Valley. We are really looking to do some research on the public spaces and open spaces," Kakshapati told the Post. With issues arising regarding the occupation and encroachment of space, such as the Occupy Tundikhel movement, it was a theme worth delving into, she said— "We're looking to really dig into this a little bit further."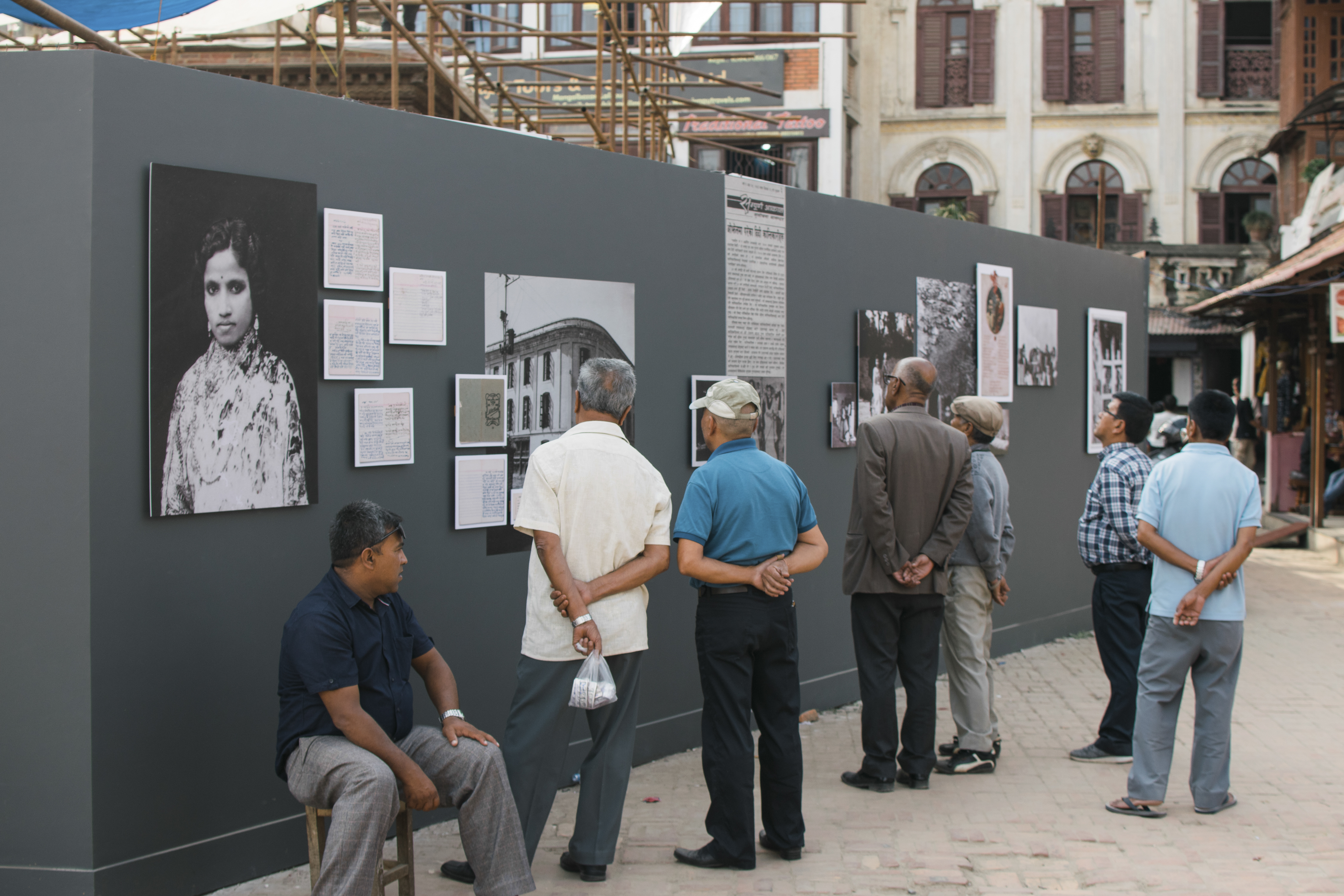 Photo courtesy: Ashwin Sharma
Another theme being floated for the festival next year was one of memorialisation and memory-making. Digging into questions over how memorialisation should manifest is part of that, Kakshapati said.
"Commemorative practices have looked at special groups of people and the losses that they have had to bear. Since the end of the 10-year Maoist conflict, there have been commemorative efforts that have been broken down or taken down," she said, referring to the breaking down of such memorials during changes of government since then.
Like last year's Photo Kathmandu festival, there will be a stand-alone exhibition that will last beyond the festival's dates. Last year's exhibition "The Lightning Testimonies", by Amar Kanwar, lasted for six months.
When it comes to the success of Photo Kathmandu, Kakshapati said public engagement has been key. "The visual medium has that power and therefore, we do these exhibitions and stories. They are quite arresting, they are not obstacles, but they are in your way to work or school," she said. Speaking to everyday issues that everyone encounters were an important part of the work, and it has thus far been a success. "It needs to be local and relevant," said Kakshapati.
---