Delhi wants rail links with Kathmandu: Koshiyari
Bhagat Singh Koshiyari, India coordinator of the Eminent Persons Group, has said New Delhi wants rail links with Kathmandu.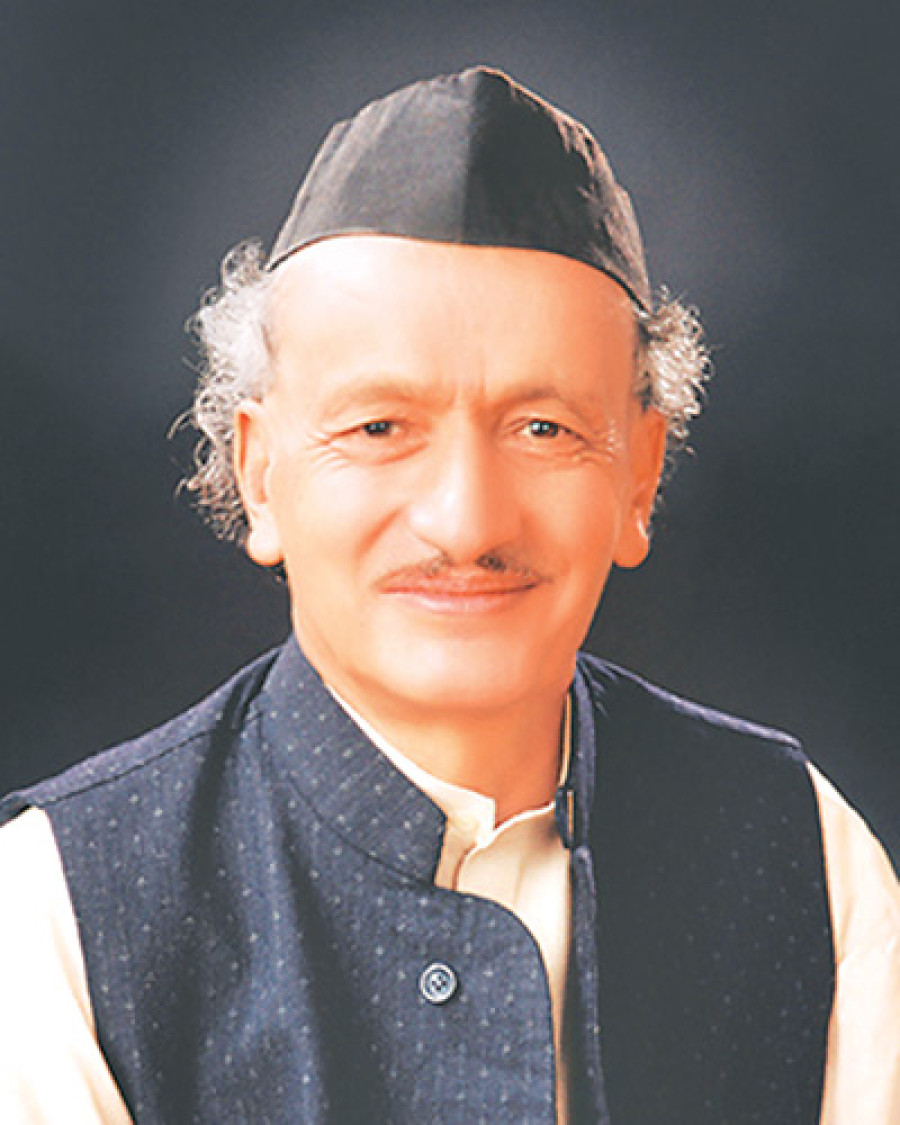 bookmark
Published at : February 27, 2018
Updated at : February 27, 2018 08:31
Kathmandu
Bhagat Singh Koshiyari, India coordinator of the Eminent Persons Group, has said New Delhi wants rail links with Kathmandu.
There is discussion going on in Delhi over railway connection between the two capitals, said Koshiyari, a leader of the ruling Bharatiya Janata Party, expressing his hope that Nepal-India relations will further deepen in the coming days.
"Indo-Nepal bilateral ties will be focused on the issues of development and prosperity in the coming days. India is eager to see Nepal progress and develop. Nepal has finally got a stable government under the leadership of CPN-UML Chair KP Sharma Oli. People have high hopes with this government. I hope this government will work for the welfare of country and its people," Koshiyari said at the Reporters' Club in Kathmandu on Monday.
"I believe that the excellent relations between Nepal and India will move further establishing development partnership during the premiership of Oli," added Koshiyari. He said he was confident that the political leaders and the people of Nepal have a very positive relationship with India. "This bond is inseparable," he remarked.
The former BJP vice-chairman said he had separate meetings with Prime Minister Oli, Nepali Congress President and former PM Sher Bahadur Deuba and CPN (Maoist Centre) chief Pushpa Kamal Dahal during his stay in Nepal.
"I am glad that they said they cannot even think of jeopardising the excellent Indo-Nepal relations," said Koshiyari. "All the three leaders have said that the two countries have an eternal bond. They have assured full cooperation with India in matters of development."
The Indian leader claimed that Oli and Indian PM Narendra Modi never had a strained relationship. "Temporary hiccups are normal. But, overall, both the prime ministers have a very excellent relationship."
Briefing on the outcomes of the seventh EPG meeting that concluded in Kathmandu on Sunday, Koshiyari said the Group would submit its report soon. "We held serious discussion regarding the 1950 Treaty, trade and transition, connectivity, railway links, hydel projects, cyber crime, environmental issues and various other issues of India-Nepal relations. A report is being prepared to take the bilateral relations between the two countries to a new height. I am confident that no sides will be disappointed by the report," he said.
The EPG is a joint mechanism consisting of experts and intellectuals from Nepal and India formed to study and report on the overall relations between the two neighbours including 1950 Treaty of Peace and Friendship, trade, environment, border and hydropower. The EPG that met for the first time in July 2016 has four months to work. The next meeting of the Group will be held in New Delhi.
---