Seven historical sites in Kapilvastu that you probably didn't know about
With excavations ongoing, new archaeological marvels are emerging from the birthplace of Siddhartha Gautam.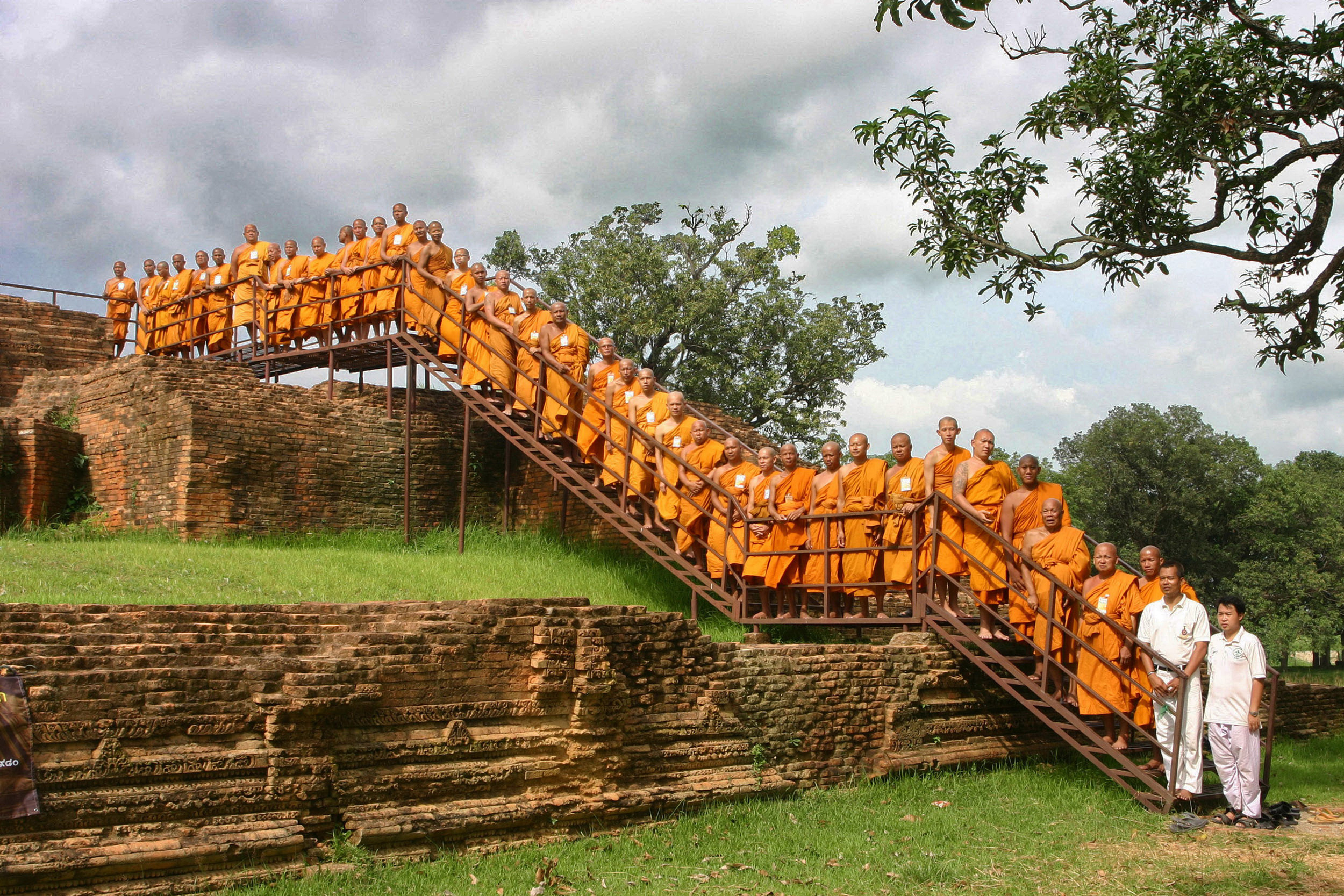 Buddhist followers in Nigrodharam, where Lord Buddha delivered his first discourse after enlightenment. Manoj Paudel/TKP
Published at : September 21, 2019
Updated at : September 21, 2019 07:08
Kapilvastu is often dubbed an 'open museum'--and for good reason. This historical district is home to all manner of monuments and sites of profound archaeological importance. Last year, the Department of Archaeology reported that Kapilvastu is the district with the largest number of archaeological sites, totalling 136. After all, it is where Siddhartha Gautam was born and brought up. Kapilvastu, also called Kapilavastu, was the capital city of the Shakya Kingdom, located 29 km west of Lumbini, the Buddha's birthplace.

To get to Kapilvastu, one can either take a 45-minute flight from Kathmandu to Bhairahawa, and about an hour-long bus ride from there. Or, if one opts to travel by road, it can take about eight hours to reach Taulihawa, Kapilvastu's district headquarters.
Once there, there are a host of sites you might want to visit. Here's a list seven unmissable sites while visiting Kapilvastu.
This is where the young Siddhartha Gautam spent 29 years of his life, living as a prince before leaving his life of luxury to become the Buddha.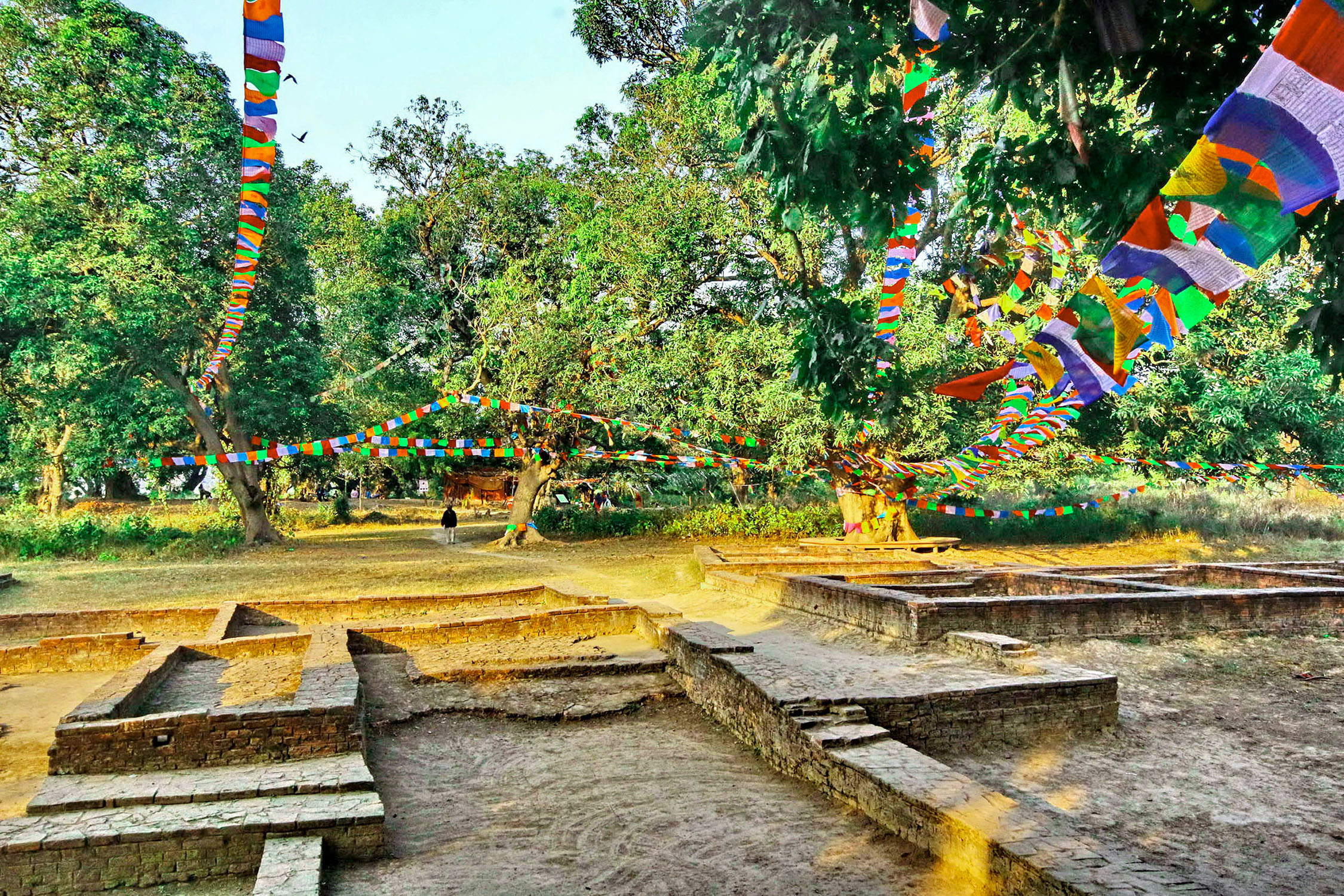 Relics of the palace where Buddha spent 29 years of his life, in Tilaurakot. Manoj Paudel/TKP
Tilaurakot lies on the banks of the Banganga River in the Chure region. Excavation works have been carried out at Tilaurakot for the last six years, yielding remarkable results. Newfound evidence proves there was a human settlement in Tilaurakot 300 years before Gautam Buddha was born. According to the archaeologists involved in the excavation project, human civilisation in Tilaurakot started in 800BCE and the settlement underwent a major facelift in 600BCE. Furthermore, archaeologists have found evidence to support the existence of historical stupas, monasteries, palaces, a coin minting factory, ponds, roads, forts, and, in one case, an entire city dating to 600BCE.
"These findings match what the two Chinese travellers--Fa Hian and Hiuen Tsang--wrote in their travel accounts," said Kosh Prasad Acharya, a senior archaeologist involved in the excavation project.
An important site for Buddhists, Nigrodharam, also known as Kudan, lies about 2.5km south from Taulihawa. It is here that King Suddhodan Shakya, the Buddha's father, constructed a large vihara to meet his son for the first time after Siddhartha achieved enlightenment. It is also the place where Lord Buddha delivered his first discourse following enlightenment to his followers, including his wife Yashodhara and son Rahul.
Recent excavation projects have discovered a wooden post-hole dating to the 8th century BCE which they believe will be instrumental in yielding new information about the Buddha's life.
This is where the Krakuchhanda Buddha was born. Krakuchhanda is the 25th of the 29 Buddhas mentioned in Buddhavamsa, a hagiographical Buddhist text. Gotihawa is situated about four kilometres southwest of Taulihawa. Its significance is marked by a pillar commissioned by Indian emperor Ashoka during his pilgrimage to the place in the third century BCE. Ancient relics and artefacts dating back to the period of Krakuchhanda Buddha are protected in Gotihawa. A 1993-94 excavation discovered relics dating as far back as 900BCE. Archaeologists believe the infrastructures in this site were developed in the sixth century BCE. The site also preserves several ancient pottery, brick structures of stupas and monasteries.
Sagarhawa is the site of the Massacre of the Shakyas, lying about nine kilometres north of Taulihawa. Archaeologists say that 77,000 Shakyas were killed here by King Virudhaka, son of the Prasenajita Raja of Kosala, for revenge. There are several stupas commemorating the members of the Shakya tribe who were slaughtered.
Remains of the Ashoka Pillar built by the Indian emperor Ashoka in Niglihawa. Manoj Paudel/TKP
Niglihawa is the birthplace of the Kanakamuni Buddha. The site features the remains of the Ashoka pillar in Niglihawa built by the Indian emperor Ashoka in 249BCE. The pillar is now in a broken state. It was only in 1895 AD that Alois Fuhrer, a German Indologist, discovered this pillar. The site lies seven kilometres north of Taulihawa.
The Dhamnihawa Stupas are believed to have been built to commemorate the Lord Buddha's parents, King Suddhodan and Queen Mayadevi. The twin stupas are located on the banks of Banganga river, around 800 meters north of Tilaurakot. The stupas were unearthed between 1968 and 1969.
Besides these sites of archaeological importance, there is also a lake in Kapilvastu Municipality Ward No 9 called Jagadishpur, located 11km north of Taulihawa. Spread over 157 hectares, the lake hosts thousands of birds that migrate from countries such as Siberia, China, Russia, Mongolia, Turkmenistan and Kyrgyzstan with the onset of winter. The birds stay here until February. The pond also provides a habitat for more than 22,000 birds, including Gadwall, Lesser Whistling duck, Tufted duck, Ferruginous duck, Northern pintail, Northern shoveler, Eurasian Wigeon, Common Pochard, Cotton Pygmy-goose.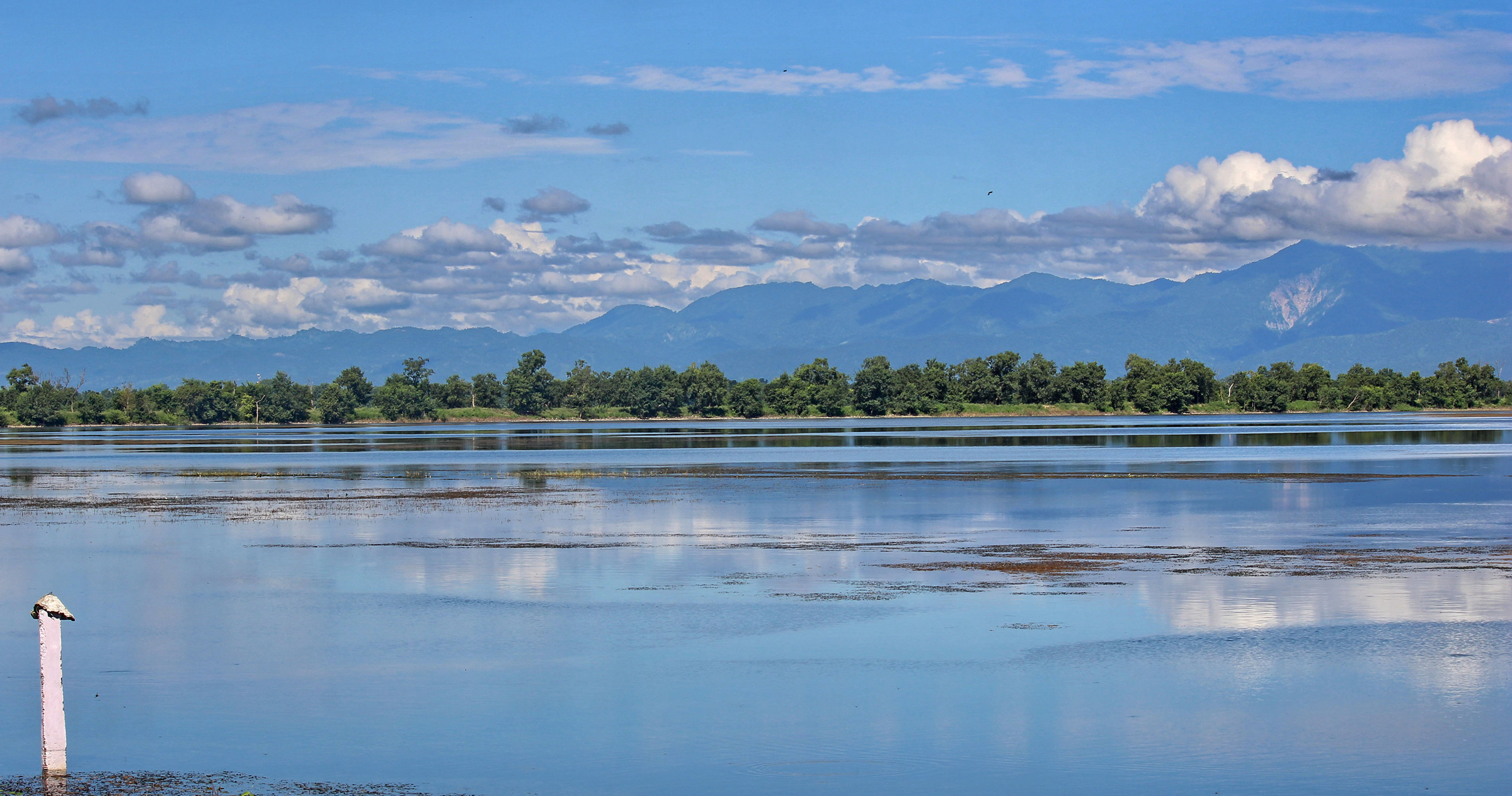 Spread over 157 hectares, Jagadishpur lake hosts thousands of migratory birds during winter. Manoj Paudel/TKP
A 45-minute flight from Kathmandu will get you to Bhairahawa. From Bhairahawa Airport, you can reach Kapilvastu by road, a 41km ride along the Bhairahawa-Taulihawa road section.
There are many hotels in Taulihawa, the most popular being the Gautam Buddha Hotel and Hotel Tilaurakot. One can also opt to stay at Jagadishpur homestay, a settlement near Jagadishpur lake.
Tharu dishes including dikari, darkhi jhoti, anara sarpa soup (prepared with snake meat), rikoch, kerba and kachari bariya, ghongi (snails), fish and local chicken.
Visit Shivagadhi Temple which is around 35km west of Taulihawa. You can also visit Supa Deurali Temple in Arghakhanchi, about 30km north from Taulihawa along the Taulihawa-Sandhikharka road.
A budget of around Rs 10,000 should suffice per person for two days, including food and accommodation.
---