The best gaming laptops money can buy
If budget isn't an issue, here is a list of powerful laptops that you might want to consider buying.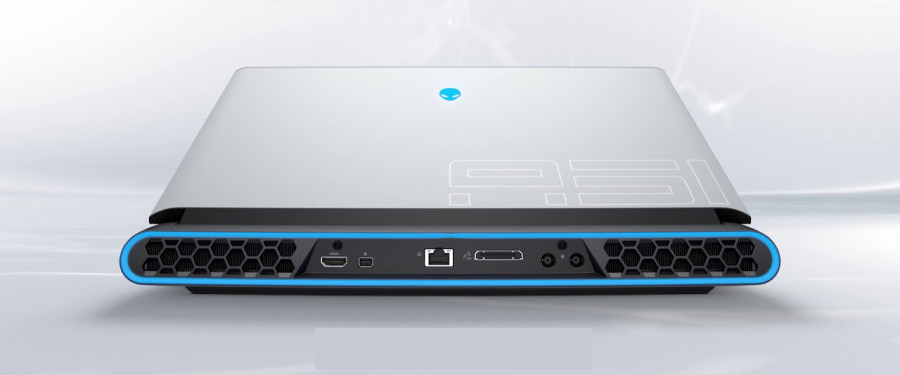 Alienware Area-51m Screengrab via YouTube
bookmark
Published at : March 17, 2020
Updated at : March 17, 2020 07:49
Kathmandu
It is a known fact that gaming and content creation requires a powerful computer. While it is preferable to assemble a personal computer or just buy one, these options are not suitable for everyone. Some content creators might need their system to be portable while a gamer might want to use his computer from something other than gaming. But how does one choose a laptop? Which one is the best? Here's where we can help:

Alienware Area-51m
When it comes to powerful laptops, there aren't many which come close to Alienware. The Alienware Area-51m has been dubbed by many as an out-of-this-world gaming laptop. To start with, the laptop is extremely powerful. Equipped with an Intel Core i9-9900K processor, 32GB of memory (64 GB also available), 1TB of solid-state drive (SSD) storage, a 1TB solid-state hard drive (SSHD) and a desktop-class Nvidia GeForce RTX 2080, it's the best gaming laptop money can buy in 2020. Add to that, it is widely user upgradeable.
That is not it, unlike other Alienware laptops, this is aesthetically pleasing too. It comes in two colours, Lunar Light (white) and Dark Side of the Moon (black), and both options are jaw-dropping—looks wise. This laptop features a beautiful, clean design, and while it's definitely huge, it doesn't look like an edgy toy. You won't feel the need to hide this laptop when people come over. On the contrary, you'd want to show it off.
One thing that's going to put people off the product is its price. There are four options one can buy and the price range is between $3,100 to $5,000 (that's approximately Rs368,000- Rs593,000). Another downside is that the system does heat up quite fast. Even though it does have good fans, it's a bit loud and distracting—particularly if you're concentrating to edit a video or are stuck in a really difficult phase of a game. It's also quite heavy. At nearly nine pounds, you're not going to take it everywhere with you.
Asus ROG Zephyrus S GX701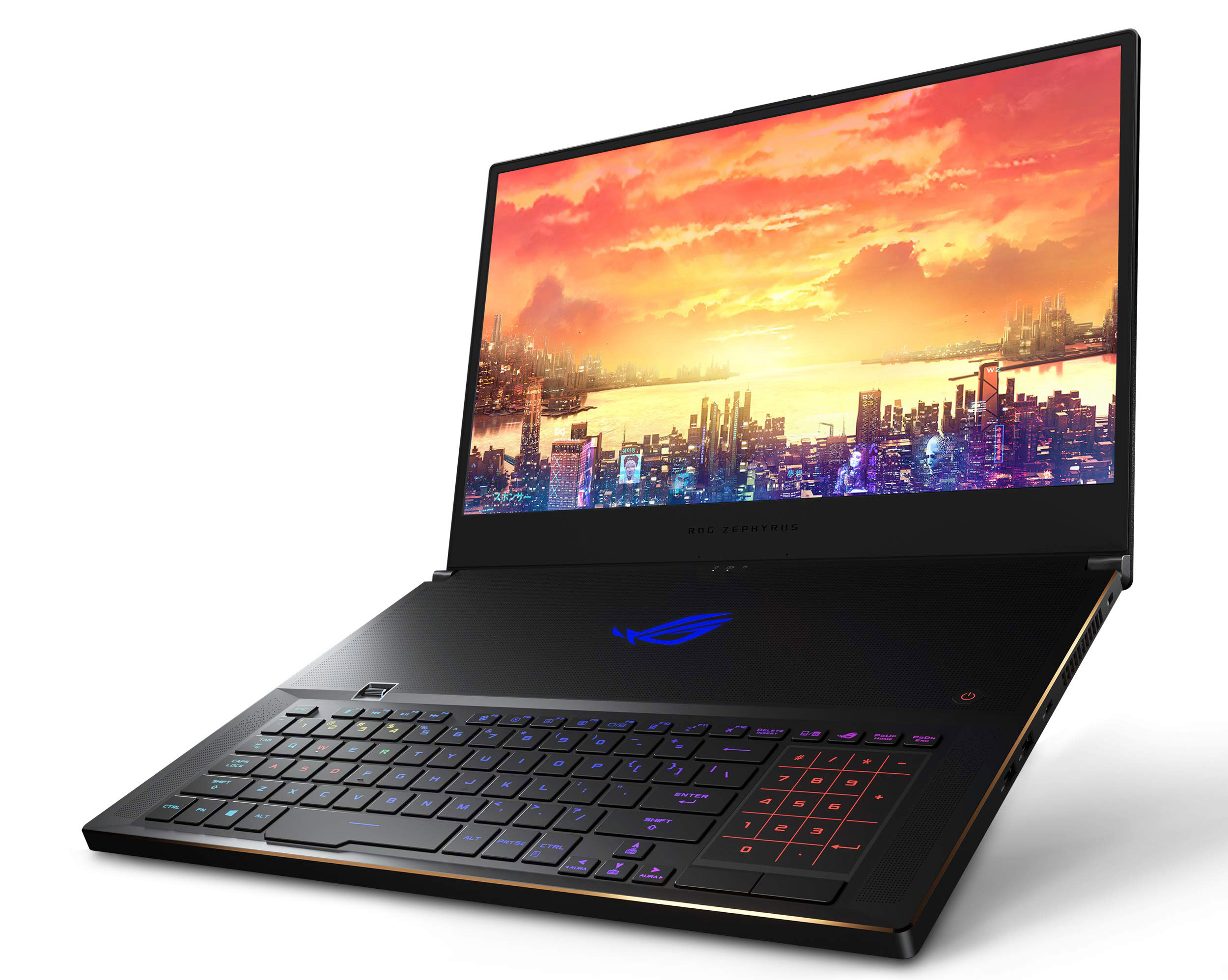 Asus ROG Zephyrus S GX701 Screengrab via YouTube
Over the years, Asus has developed a fair few gaming laptops to compete with the likes of MSI and Alienware. Asus's Zephyrus range is proof that light and thin laptops can just be as powerful as the big and bulky gaming laptops. Its smooth and silky design makes its competition look dated. Even though it is smaller compared to other gaming laptops, Asus ROG Zephyrus is armed with Nvidia GeForce RTX graphics with the Max-Q design along with an 8th generation Intel Core i7-8750H six-core processor with a turbo clock speed of 4.1GHz and up to 24GB of RAM. It's also configurable up to an RTX 2080 with 8GB of GDDR6 VRAM. Powerful is just an understatement. That's not it, thanks to its light design, the laptop is easy to carry and looks quite good too.

There are some downsides though. The first being its short battery life. As it's slimmer compared to its competitors, the average battery life is just little over two hours. Not something you can boast about. Apart from that, this laptop doesn't have a LAN port which will surely put off a lot of online gamers from getting this piece of art.
Priced between $2,000 (Rs238,000) and $3000 (Rs356,000) the laptop has variants.
MSI GS65 Stealth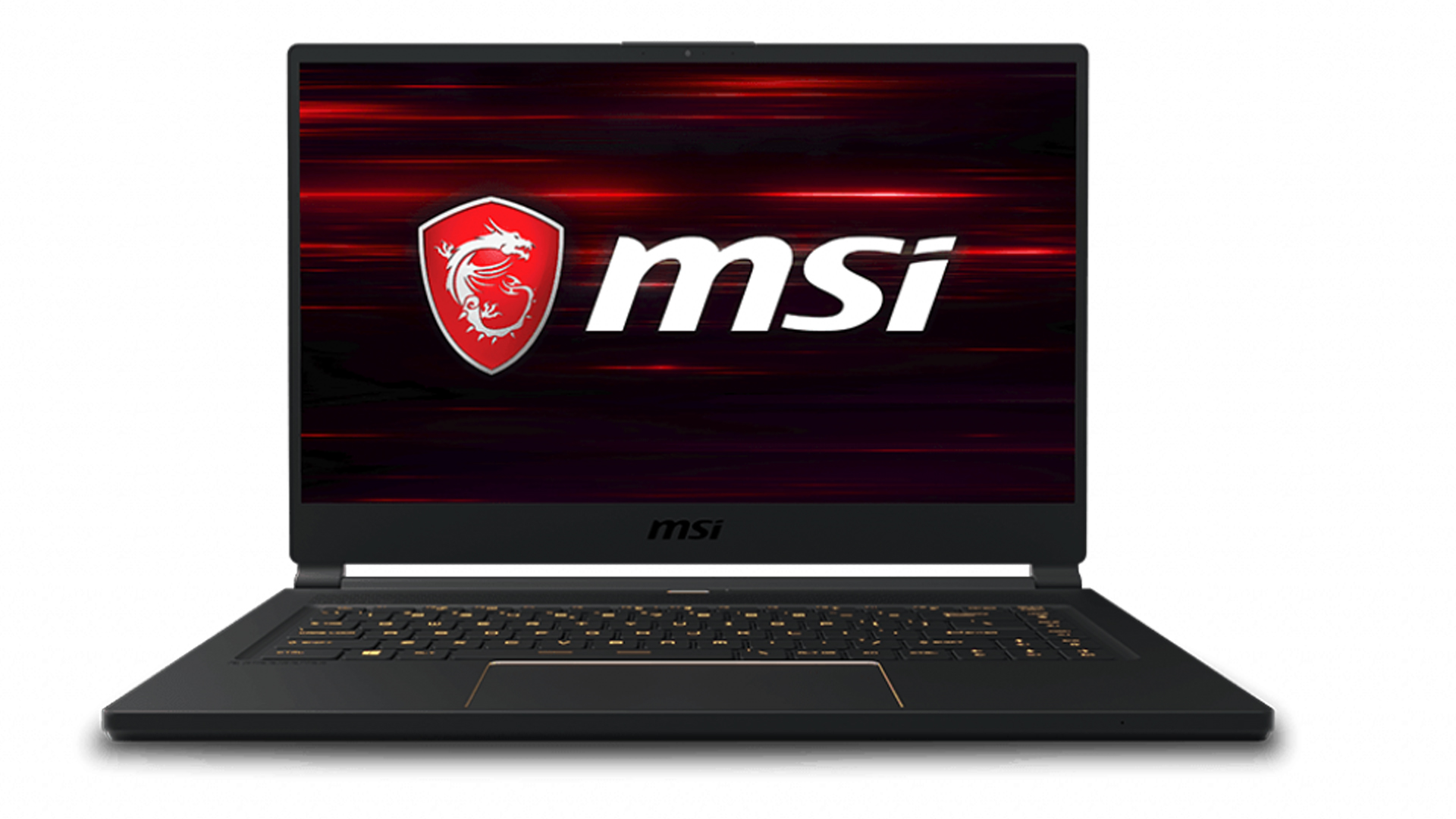 MSI GS65 Stealth Screengrab via YouTube
MSI has been in the laptop game for a while and its reputation is gaining every year. After Alienware, most gamers, content creators and programmers prefer to buy laptops released by the MSI brand.

The brand's new release MSI GS65 Stealth is one of the best gaming laptops you can buy today. Unlike its rivals, the GS65 is good for high-end gaming as well as intense productivity work and comes at a decent price. If you're looking for the ultimate crowd pleaser laptop, this is it.
Its stand out feature is its design. MSI has thankfully gone in a different direction while designing this laptop. It's not as flashy as its other products. This one is a sleek, all-black device with subtle gold accents on its lid, within its dual hinges and surrounding its touchpad.
Its looks aren't the only thing it has, the laptop packs a punch too starting with its eight hour battery life. Apart from that, the GS65 boasts a 3.9GHz Intel Core i7-8750H CPU, an Nvidia GeForce GTX 1070 and 16GB DDR4 memory. At $2,000 (Rs238,000) maybe this is the best gaming laptop money can buy today.
There are some downsides though. There have been complaints that the laptop heats up a lot, especially the underside of the device which many experts believe hots up significantly. Along with the biometric login is a bit of a pain. It's an interesting thing to add on the device but it needs upgrading.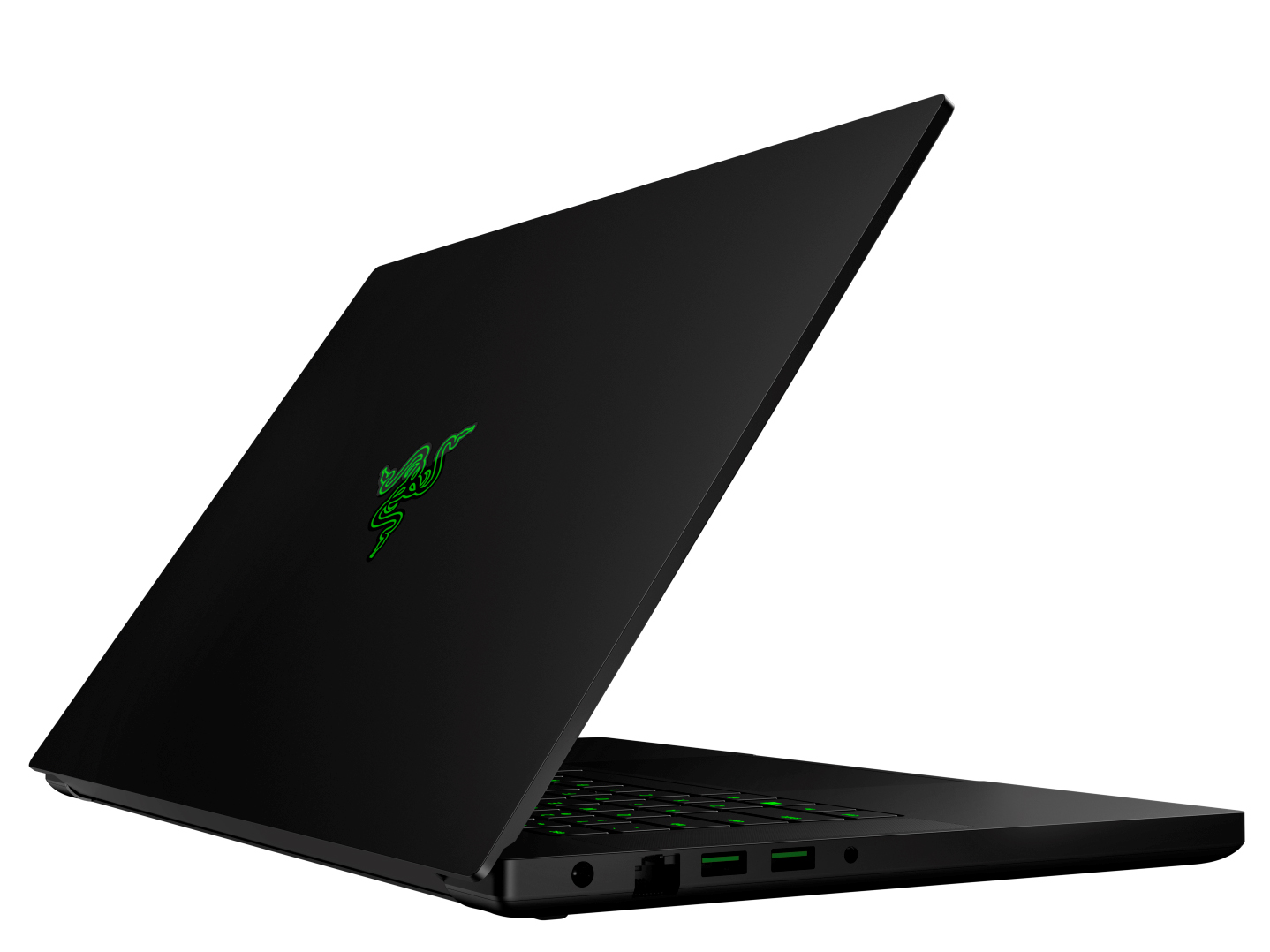 Razer Blade 2019 Screengrab via YouTube
Razer Blade
Razer has been coming up with quite a few laptops in recent times. But its 2019 version, called the Razer Blade, is a well-rounded gaming laptop that will see you through all those demanding games. And unlike its competitors, it's comparatively cheaper.
The laptop comes with an Nvidia GeForce RTX graphics, RTX 2060 GPU driving a 144Hz 1080p display and paired with a 512GB SSD storage. Despite the fact that the Razer Blade 2019 is weirdly similar to its 2018 predecessor, it definitely has more than its share of updates to make the price rise worth it. One major upgrade to the Razer Blade 2019 that we appreciate is the new Nvidia Turing graphics inside, making it undeniably much more powerful than its predecessors. On top of that, the laptop also has longer battery life and an infrared camera to offer users Windows Hello login feature.
If you do end up spending $1,500 (Rs178,000), you'll be taking comfort in the fact that you're taking home the whole gaming laptop package.
Lenovo Legion Y740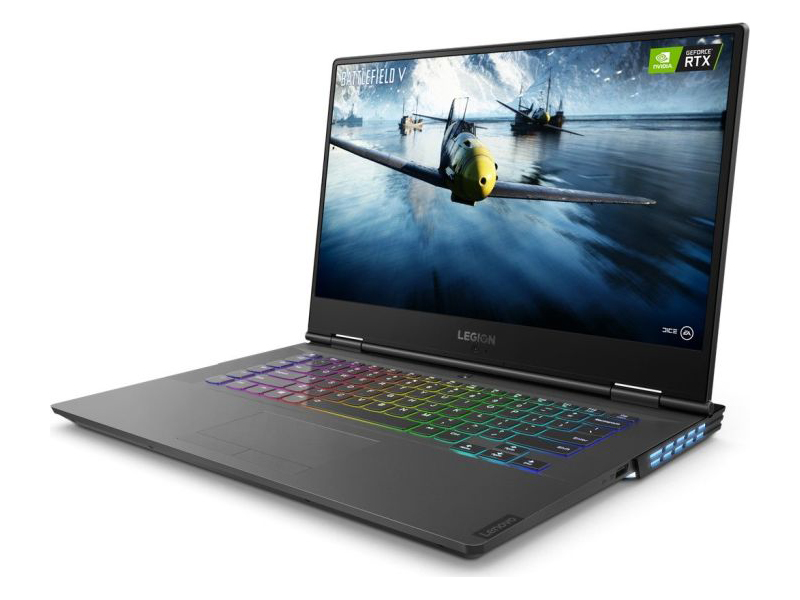 Lenovo Legion Y740 Screengrab via YouTube
Lenovo is always experimenting when it comes to laptops. Some turn out great while some turn out a waste. But its recent laptop Lenovo Legion Y740 is a gaming powerhouse.

It offers fast performance, even with graphics hungry games, and couples it with a beautiful and bright 1080p display. And, it does all this in a really good looking case. Experts say that the Y740 delivers on all fronts. It has the latest Intel i7 processor, 16 GB memory (can be expanded) and the newest Nvidia Turing discrete graphics processor.
The laptop can handle intense game loads as well as intense rendering. With a sharp HD display, design choices like putting all the ports in the back, and a range of apps to fine tune any gaming experience, Lenovo is putting in the work to make sure all aspects of gaming on the Y740 are at their peak. Looks wise, this isn't the best looking laptop, but it's powerful enough to take on any task you can throw at it.
Starting from $1,000 (Rs 118,000) to $1,600 (Rs189,000), the laptop is worth a punt if you're tight on budget.
---