Ruling alliance meeting agrees on holding local polls 'on time'
Poll body has proposed April-May for local polls. Coalition partners to meet again to discuss the matter.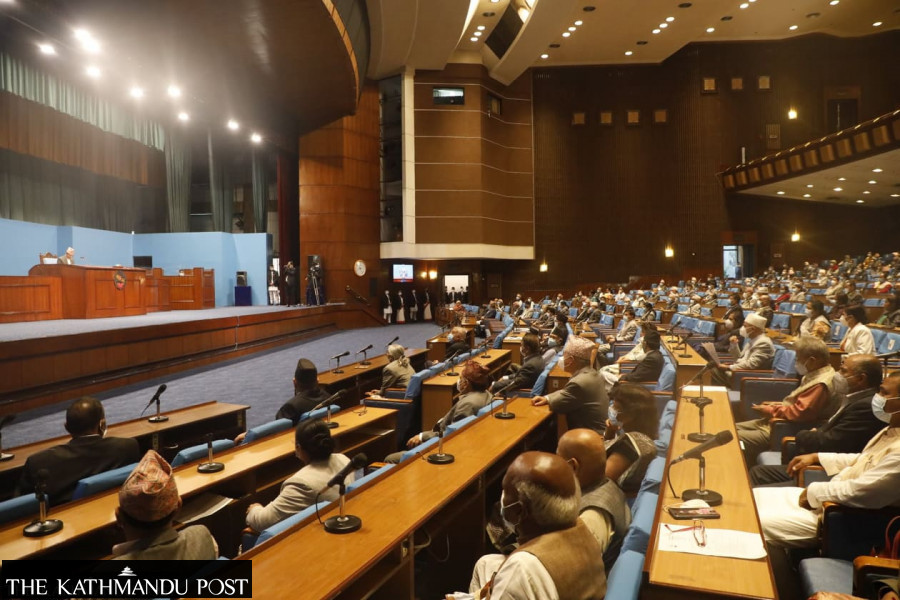 Post File Photo
bookmark
Published at : January 18, 2022
Updated at : January 18, 2022 12:34
Kathmandu
A meeting of the ruling alliance has agreed to hold local elections "on time."

In order to reach a consensus on local elections and other issues, a meeting of the high level political coordinator committee of the ruling alliance was held on Tuesday morning at Baluwatar.
The Election Commission has proposed local elections in April-May.
"The ruling alliance has agreed to hold the local elections on time," said Minister for Communications and Information Technology Gyanendra Bahadur Karki, also a member of the committee, after the meeting. "The coordination committee will meet again on Thursday to further discuss matters related to local elections."
The Election Commission has proposed the local poll date for April 27, if it were to be held in a single phase, and April 27 and May 5, if it should be held in two phases.
While the main opposition CPN-UML is pressing for holding local elections on the commission-proposed date(s), at least two parties in the ruling coalition have a different idea.
The Communist Party of Nepal (Maoist Centre) and the CPN (Unified Socialist) were for delaying the local elections.
"We are committed to holding local elections on time and we are consulting the Election Commission too," said Karki.
"We have to strengthen federalism by holding elections on time as per the mandate given by the constitution. We are committed to making local bodies effective."
Dev Gurung, Maoist Centre leaders, said the meeting, besides local elections, also discussed the upcoming National Assembly elections.
Upper house elections to elect 19 members are scheduled for January 26.
"As far as local elections, which also we discussed today, are concerned, we will discuss the matter within parties first," said Gurung. "In principle, we are ready to hold elections as per the constitutional provisions, but there is no understanding on the date yet."
---