Province 1 chief minister sacks minister Aangbo
The minister from the Dahal-Nepal faction faced action for preparing a no-confidence motion against Chief Minister Rai, who is an Oli supporter.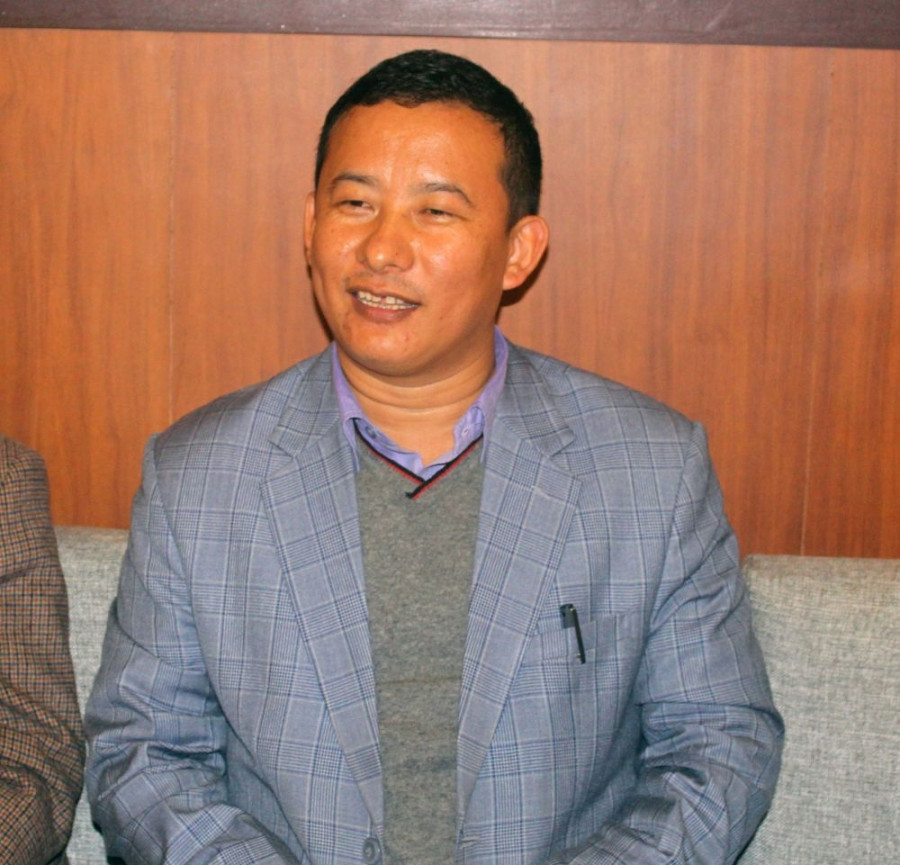 Indra Angbo Post file photo
bookmark
Published at : December 26, 2020
Updated at : December 26, 2020 21:34
Kathmandu
Chief Minister of Province 1 Sherdhan Rai, a close ally of Prime Minister KP Sharma Oli, has sacked minister Indra Aangbo, who belongs to the Pushpa Kamal Dahal-Madhav Nepal faction.
After a split in the party following the dissolution of the House of Representatives, its effects are being seen in provincial politics.
"Chief Minister Rai sacked Minister Aangbo this afternoon after he was found to be involved in a signature campaign against the government," said Dhruba Subedi, press adviser to Rai.
Prime Minister Oli's decision to dissolve the House of Representatives on Sunday resulted in a split in the Nepal Communist Party, which was formed in May 2018 through a merger between then CPN-UML and the Maoist Centre.
Both the factions are engaged in expelling top office-bearers from the rival camp while also seeking to get the backing of as many central committee members as possible. Both sides have approached the Election Commission claiming that their faction legitimately represents the registered Nepal Communist Party (NCP).
Along with other leaders and lawmakers of the Dahal-Nepal faction in the party, provincial Minister for Financial Affairs and Planning Aangbo was preparing for a no-confidence motion against the chief minister.
Minister Aangbo said his dismissal by the chief minister has paved the way for registering a no-confidence motion against Rai.
"By sacking me, he [the chief minister] has opened the door for us to register a no-confidence motion," Aangbo told the Post. "We are preparing for the motion and will inform the media in an opportune time."
In the 93-member Provincial Assembly, Rai has only 20 seats of 67 that went to the Nepal Communist Party—51 to former UML and 16 to the former Maoist party.
The Dahal-Nepal faction now controls 47 seats.
Since Article 188 (4) of the constitution says one-fourth of the total number of the assembly members may table in writing a motion of no-confidence against the chief minister, the Dahal-Nepal faction can easily make a move if it wants.
On Friday, as many as 45 members of the Bagmati provincial assembly registered a no-confidence motion against Chief Minister Dormani Poudel.
"It is obvious that the long-standing contradictions in Province 1 and Bagmati Province over the selection of chief ministers will reappear after the split in the party," Raghuji Pant, a Standing Committee member now with the Dahal-Nepal faction, told the Post on Friday. "The incumbent chief ministers of the two provinces were appointed forcibly."
---