Banking on an easy solution
There's more to loan-deposit mismatches than it seems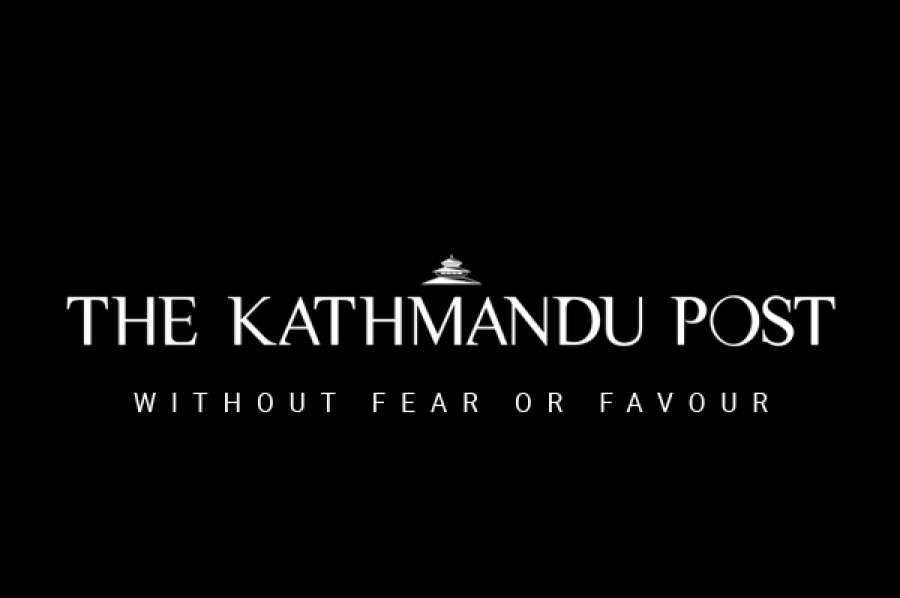 bookmark
Published at : December 21, 2018
Updated at : December 21, 2018 07:59
In the first five months of the current fiscal year through mid-December, the government managed to spend 12.5 percent of its capital budget. Inability to spend the allotted amount is not some recent phenomenon. In the last fiscal, when it was all said and done, only 71 percent of the budget for capital expenditures was utilised. Concurrently, there is a mismatch between commercial banks' deposit collection and loan disbursement. Banks blame the government for causing the liquidity crunch. 
For the current fiscal year, the federal budget is Rs1,315 billion. Of this, Rs314 billion is earmarked for capital expenditures. With nearly half of the fiscal year over, only Rs39 billion has been spent. Meanwhile, commercial banks' loans and advances increased by Rs152 billion in the fiscal first quarter. Deposits only rose by Rs65 billion during the period. Hence the grumpy banks, who are unhappy about the pace of spending by the government. They have a point. Nonetheless, to solely pin the blame on the government is stretching it.  
Give credit where it is due
First of all, the Nepal Bankers Association (NBA) deserves kudos for its December 4th decision allowing its 28 members to fix interest rate on fixed deposit themselves. Before this, there was an 11 percent cap. The imposition of the cap reflected cartel-like behaviour and needed to go. And it has. In the long run, such practices never help, and merely help suppress competition. The private sector has only been increasing their participation in banking in the last couple of decades. The decision to remove the cap is a mark of maturity.  
Soon after the removal of the cap, several banks have raised rates to compete for deposits. This is a welcome development, although there will be pain in the short term. Resistance is likely to come from both within and outside. Already, stock investors are looking to blame the recent rise in deposit rates as sources of further turmoil in the Nepal Stock Exchange (NEPSE) index. The reality is that the index peaked at 1888 in July 2016.  It is now under 1200.  Also this month, the Federation of Nepalese Chambers of Commerce and Industry called on the Nepal Rastra Bank, the central bank, to address the potential effects of rising rates on deposits to lending rates.  
A rising cost of borrowing in due course could slow growth. But a more important question is: why are rates rising? If the economy is booming and is expected to continue to do so, rates will and should follow suit. Econ 101. This, however, is not the case.  The 2018/2019 budget, presented in May, expected GDP growth of eight percent in the current fiscal. Five months in, this goal is looking increasingly unattainable. Now it can be argued that a surge in the loan demand now reflects increasing confidence on the part of business/industry and that this should eventually translate to a pickup in growth in quarters/years to come. If so, stocks, which are a discounting mechanism, are not reflecting this.  
Secondly, loan demand has steadily gone up for a while and so have deposits. Five years ago, in the fiscal year that ended in mid-July 2013, commercial banks had Rs781 billion in loans and advances, which by mid-November this year, rose to Rs2,280 billion. During the same period, deposits went from Rs821 billion to Rs2,567 billion.  Deposits were coming in faster than they could go out in loans. Thus, time will tell if the aggressive lending now is being done with proper homework. As of mid-November, non-performing loans made up a paltry 1.5 percent of the total.
It can be argued that the excessive demand for loans in and of itself is a sign that, in the present context, the prevailing lending rates are not prohibitive. It then follows that the impact of recent pickup in deposit rates on lending rates—if at all—should be anything but restraining. Banks do not just compete with each other for deposits, but with a whole host of other assets, including stocks and real estate. An individual who has invested in a piece of land that is appreciating 10 percent a year would not be willing to sell that land and deposit the funds with a bank paying 9 percent. Pay him 12 percent and he might be interested. This is no doubt simplistic but helps drive the point home. On the other side of the ledger, the issue concerns whether or not any of the surges in the demand for loans are built on wobbly fundamentals. 
Commercial banks were required to raise the minimum paid-up capital four-fold to Rs8 billion, which they fulfilled by floating plenty of bonuses and rights shares, not just through mergers. In order to buy these shares, promoters resorted to bank loans. If the C-Suites are now under pressure from major shareholders to enhance return by growing the loan book, then we are looking at the possibility of loose lending standards. This will come back to bite them in the rear in the future.  
The way forward
There is no easy solution to the deposit-loan imbalance, particularly considering the low government capex as well as the decelerating growth in remittance flows. The NBA has done its part.  It could do more by scrapping the interest-rate cap altogether. Currently, there is a seven-percent cap on savings deposit, and 10.5 percent for institutional depositors. As time passes, the loan-deposit dynamics will change. Banks can and will sell or securitise parts of their loan portfolio in order to free up funds. At the same time, securities such as stocks and bonds increasingly will compete for bank deposits. But by that time, the economy will have matured, and companies will be in a position to issue bonds as well as avail of offshore loans.  This is happening in India as we speak. Following the collapse of shadow lender IL&FS, the domestic bond market in the southern neighbor faltered, even as domestic banks reined in local-currency funding. 
But not all have access to the foreign market, and in Nepal's case, this currently is not much of an option. As a short-term fix, the authorities may even be tempted to raise the credit to core capital cum deposit (CCD) ratio. This will be an easy way out, but not advisable. The ratio, set at 80 percent, is 77-78 percent currently. To attract deposits and also not hurt lending, commercial bankscan think about reducing theirinterest margin. As intermediaries, they profit from the difference between what they pay deposits and what they charge loans. As of mid-November this fiscal year, interest expenses were Rs56 billion, against an interest income of Rs88 billion. A little less profit can amount to a win-win for everyone.
Pandey specialises in portfolio investment and economic issues and tweets at @hedgopia.
---
---