Power, consent, and my newsroom
The culture of patriarchy and misogyny runs deep and women from all professional fields have experienced sexual harassment and abuse.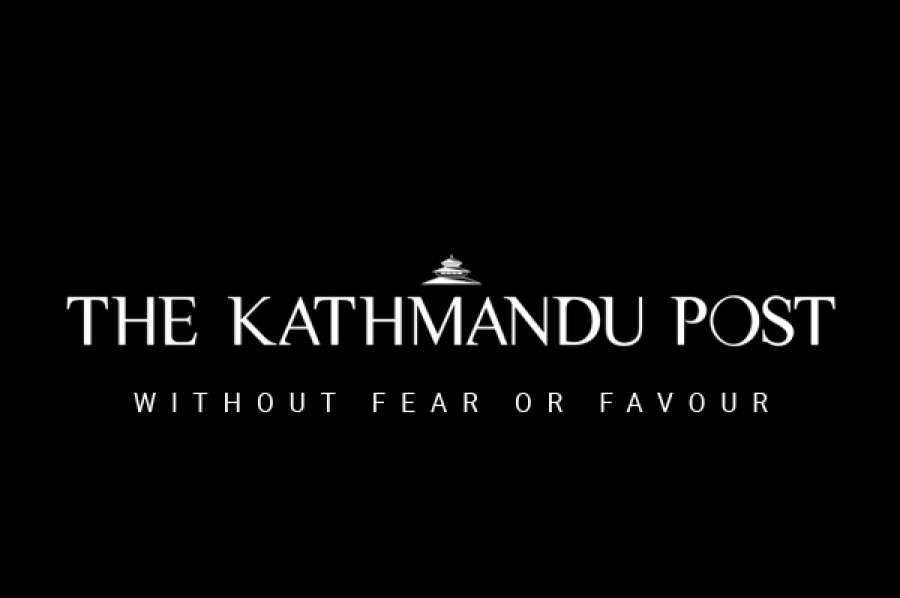 bookmark
Published at : October 16, 2018
Updated at : October 16, 2018 17:54
Nearly two decades ago, I was at a big party in Nagarkot, organised to welcome the new millennium, with delegates from all over the world. I was there as the master of ceremony or something to that effect. The last few hours of 1999 was a cold and misty winter night. While I was dressed up in warm jumpers, there was a fashion show taking place at the same venue. The models shivered behind the stage in what appeared to be a summer fashion line. The next thing I remember is the chief guest, a senior minister in the government, casually putting his hand on my thigh. I pushed it away. There were many colleagues, mostly men, around me, some of whom laughed uncomfortably. Others looked away. The only thought in my head was: if this minister does this to me in public, how does he act around other women?
The minister was well known for his misdemeanour towards women. I had even confronted him as a journalist on one occasion, not long after news of him misbehaving towards a woman made it to the papers. A colleague who witnessed my rather public aggression towards him was slightly dismayed—at me—not at him. Contrary to what women are supposed to do, I made my colleague uncomfortable. He had chosen not to confront this minister. And clearly, the news had done nothing to deter this minister's sense of entitlement nor his political ambitions.
Yes, it bothered me. My primary response even then was an annoyance at this minister. In hindsight, I probably got angry that I did not punch him or scream. Yet it is not surprising that I chose not to make a scene. By the time the initial shock subsided, I probably thought that making a noise would not even help. While I don't remember my justification, I do know that women, in these situations, are trained not to attract attention to ourselves. And it was not like anything was going to change for this man. Neither did I expect anything better of him. But I did expect better from my colleagues. What I remember the most is the deep disappointment with my male colleagues who had laughed it off. I felt betrayed by them.
When I shared my experience on Twitter last week, it was neither for vengeance nor sympathy. As women, all around the world, started sharing their #MeToo stories, my initial thought was that my workplace has been safe for me. Then my friend and former colleague, Meena Kaini, wrote about her harrowing experiences—being forcefully kissed by a colleague and, at another time, a colleague and a mentor coming up to her hotel room and refusing to leave. As she wrote on Twitter, her experiences are not half as bad as the experiences of many other women in Nepali newsrooms.
I left mainstream Nepali journalism not long after the Nagarkot incident and I had thought that I had left Meena in the company of friends in the newsroom. I should have known, they were the kinds of 'friends' who would look on as a lecherous guy would try and violate their 'friend'. How often have I seen my journalist compatriots sit and dissect a woman—one body part at a time? Even those who have not actively harassed women have taken the cowardly path of being complicit in harassment.
In May 2008, I was working with Al Jazeera. On the day the king stepped down, there was a press conference at Narayanhiti palace. As I squeezed through the small door of the palace gate, tripod in my hand, locked in the crowd, one man behind me, decided that he would get away by running his hand along my breast. It was difficult to turn around. By the time I did, there were several men—my supposed colleagues of the esteemed journalism fraternity. They all looked at me as if nothing happened. I don't know who violated me that day but one of my compatriots did.
I shouldn't expect journalists to be any different from the rest of society. The culture of patriarchy and misogyny runs deep and women from all professional fields have experienced sexual harassment and abuse. But journalists are expected to hold truth to power. How can those who misuse their own power hold anyone to account? How can they ever have the moral conviction to stand up for justice for women when they themselves feel that they are entitled to violate them?
I'm sharing my story to let Nepali women know that they are not alone. Most of us are working in spaces, sometimes with almost all male colleagues. Whether it is newsrooms or hospitals or corporate spaces, the leadership is almost always male and as women, we have often forced ourselves to ignore the male gaze, the discomfort of that extra caress or the outright cases of abuse and harassments. How different it would have been had the leadership of these institutions were led by women?
And women have been right to think that the support of many of their male colleagues might be nothing but platitudes. I'm also writing this now with hope—a hope that workplaces will be safer for women; a hope that no other woman will have to leave for a safer space to work in; the hope that workplaces can groom women to be the next generation of leaders, where men will be allies and friends.
I am writing this with the hope that no woman journalist in the future will have to write a piece about facing harassments—and have that space to be the kind of journalist who can hold truth to power.
---
---